The Boat Show – September 2023
Review of the NEW Prestiige F4, a flying bridge motor yacht built in France by Prestige, a brand of Beneteau Group. By Maurizio Bulleri.
YachtStyle – September 2023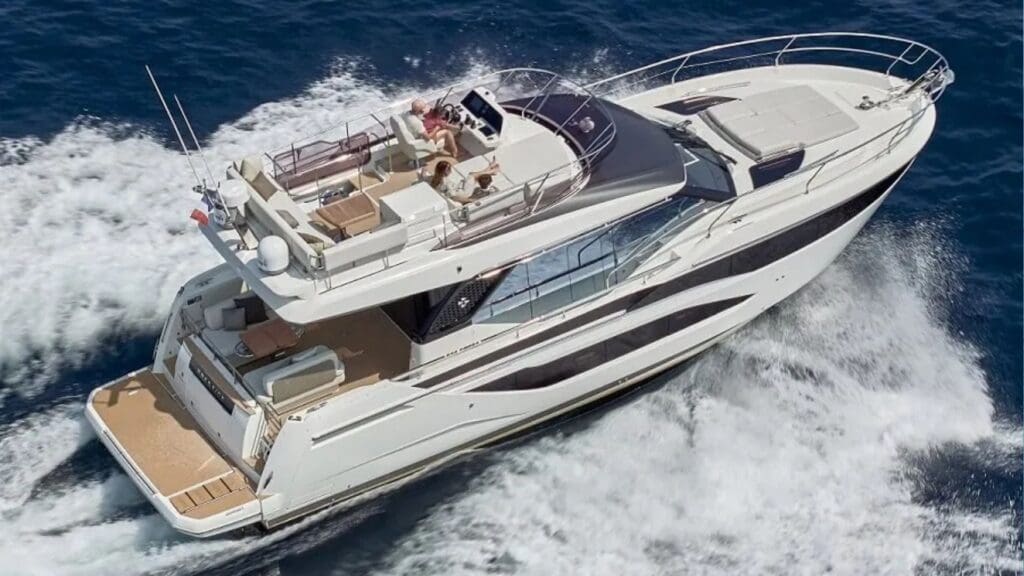 Prestige has enjoyed a whirlwind few years, introducing the groundbreaking X-Line before moving into multihulls with the M-Line. Now, the French builder is reworking its classic F-Line, with the all-new F4 paving the way for its next generation of flybridge motor yachts.
YachtBuyer – June 2023
In this in-depth review, walkthrough tour and sea trial, Jack Haines puts the Prestige F4 to the test to see where it stands against competitors like the Princess F50, Galeon 530 Fly and Absolute 52 Fly.