Why life is better lived on a Lagoon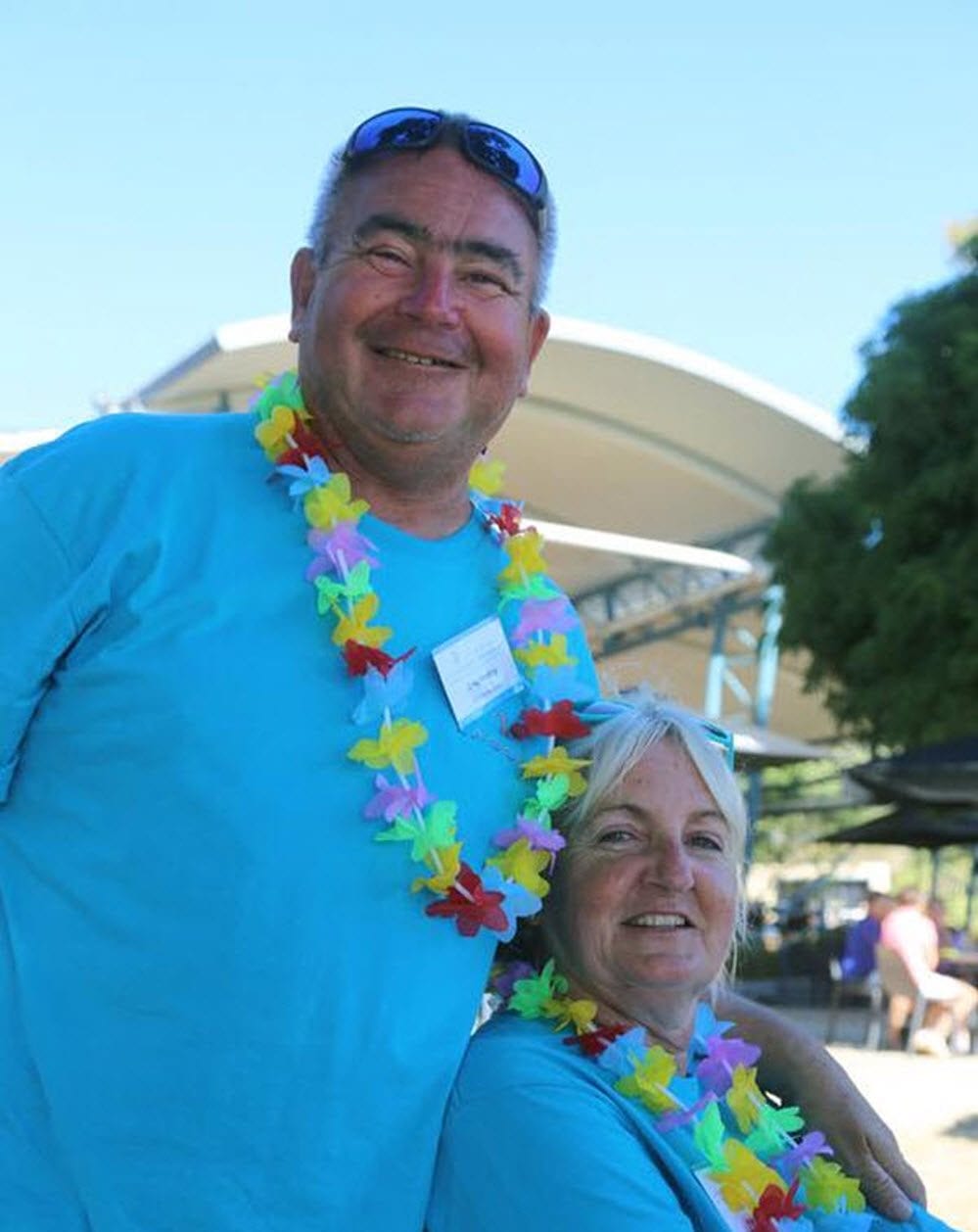 Greg and Sue Harding, owners of a magnificent Lagoon 440, 'Blue Pointer', are the first to admit they are Lagoon tragics.
Together with Paul Rogers and Kathryn Roper, Greg and Sue administer the Logooned in Oz Facebook page, they were the instigators of the first Whitsundays Lagoon Escapade and they also co-host the pre-escapade cocktail party on board Moor RnR and Blue Pointer.
And as if that isn't enough, Greg and Sue also hosted the Summer Lagoon Escapade at their landlubber home "Chateau Harding" on the shore at Marmong Point Marina, Lake Macquarie.
The Multihull Group recently caught up with Sue and Greg to find out why they love the Lagoon brand so much.
And why they believe life is so much better lived on a Lagoon.
We always knew we'd one day buy a Lagoon
"We've enjoyed sailing for over twenty years and we originally began with trailer yachts.
We then gradually went to keel yachts and we bought a 38-foot centre cockpit yacht. We were going to live the dream and we always had in the back of our mind that someday we would own a catamaran.
We knew the outstanding reputation of the Lagoon brand and the model we wanted, but we never thought in our wildest dreams we could afford to buy one.
Then one day Sue found an ad for a 2004 Lagoon 410 ex-charter boat and she insisted we ring up the broker and make a crazy low offer.
When they said yes to our offer, we thought what on earth are we going to do?
But we just couldn't afford to say no to a Lagoon!"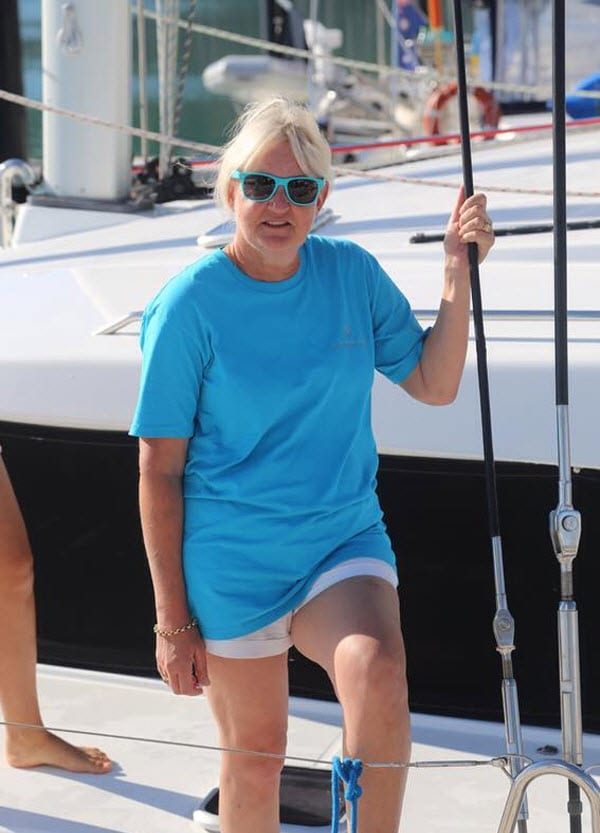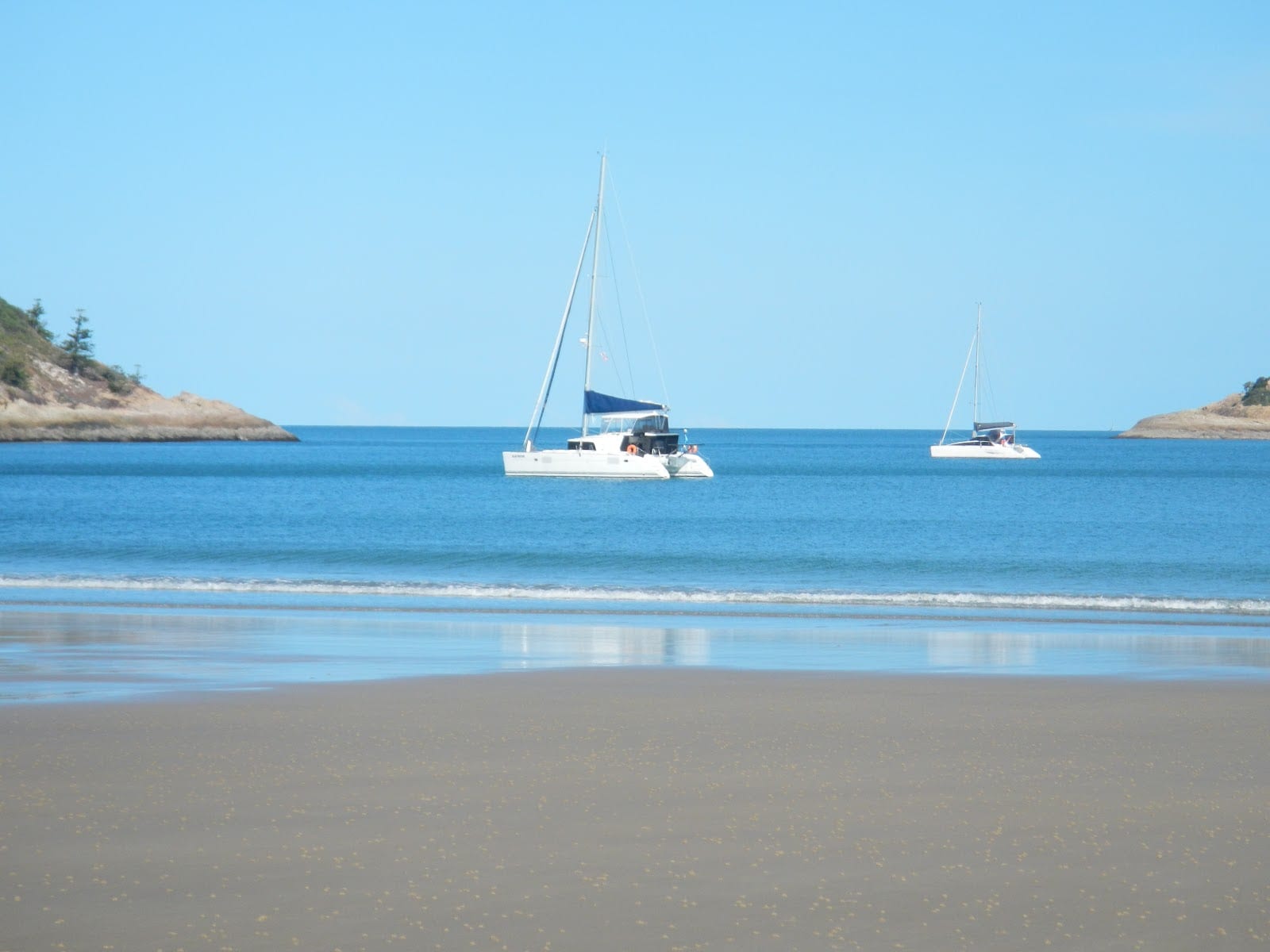 Our love affair with Lagoon started from day one
"Our love affair with Lagoon started from day one, even though our first Lagoon was really a project boat.
Our Lagoon 410 was heavily used and needed some cosmetic work, but it was still a very solid and useable boat.
We brought it up to specification over a period of four years, and of course, living in the Whitsundays for eight months a year didn't hurt!
We had already met so many people because of our Lagoon and we quickly realised Lagoon owners are not only an incredible community…
…they are actually more like a family!
So, during the time we were living in the Whitsundays we decided to put it out there and we asked: 'Would any other Lagoon owners like to join us for a drink?'
And little did we know at the time, but that invitation to join us for a drink was actually the start of the very first Whitsundays Lagoon Escapade."
The support for Lagoon owners is quite incredible
"Paul Rogers and Kathryn Roper were one of the first to respond to our invitation for Lagoon owners to get together for a sausage sizzle during the day, followed by sundowners that night.
John Cowpe from The Multihull Group then sent us an email introducing himself and the TMG Yachts team as the official agents from Lagoon, asking could they come too.
By the time everyone turned up there were 16 Lagoons and it turned out to be one of the biggest events Lagoon had ever had.
TMG Yachts took up the baton and now hold these successful escapades … for us that speaks volumes about the brand.
We all hold John, Tim, Peter, Rowan and the entire The Multihull Group team in the highest regard. They are real ambassadors for the Lagoon brand and their support for Lagoon owners is quite incredible."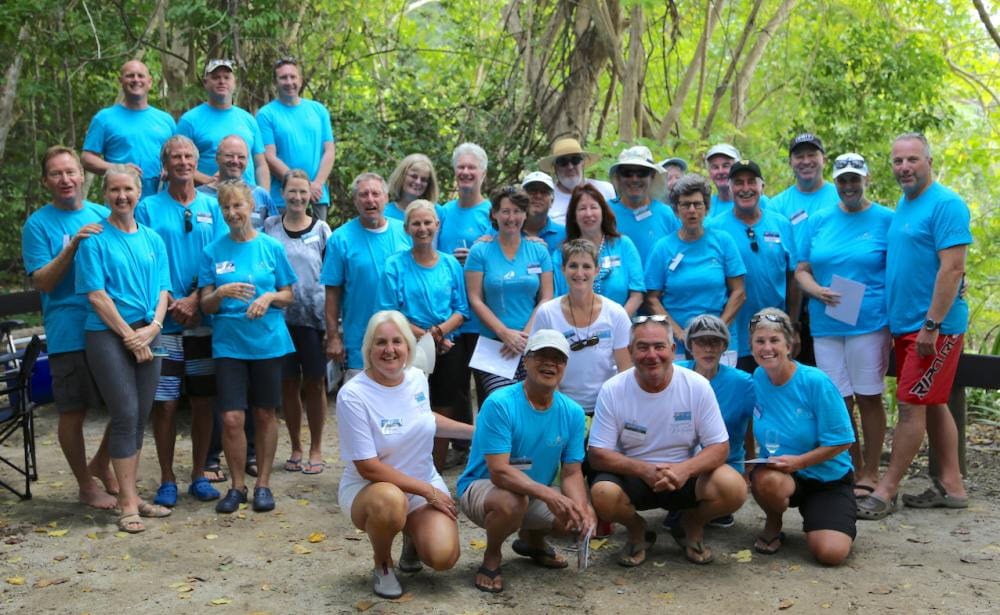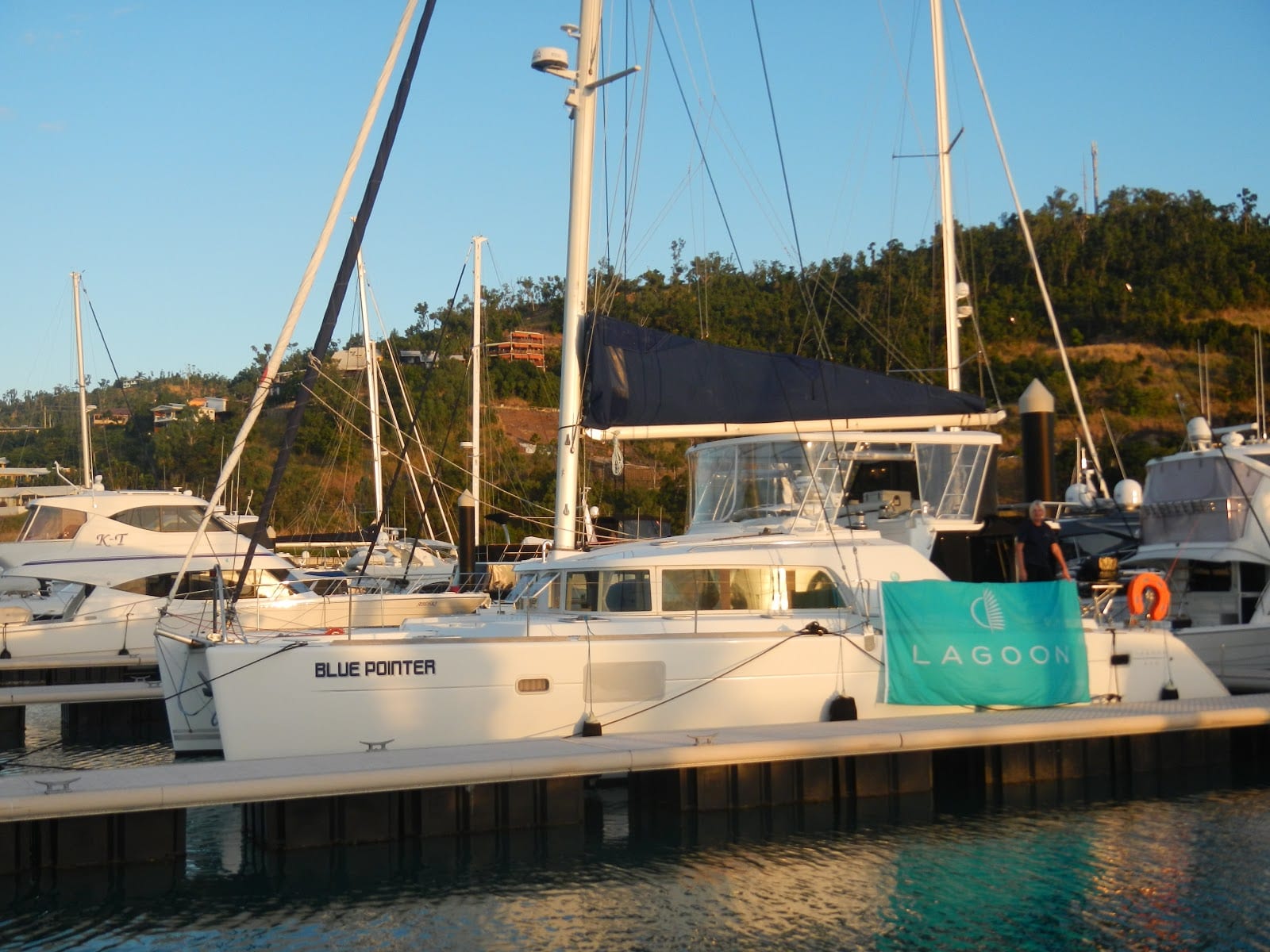 In the Lagoon community everyone is equal
"At that very first Whitsundays Lagoon Escapade we saw firsthand so many other beautiful Lagoons. We loved the Lagoon brand so much that we decided to upgrade our 410 to our current boat, the magnificent Lagoon 440, 'Blue Pointer'.
But it doesn't matter what size or model Lagoon you own, they are all bloody good vessels.
Whether you own an old or a new Lagoon, a large or a small Lagoon, in the Lagoon community there are no social levels, you are all equal.
Everyone is happy to 'take the mickey' and not be so formal. You can really just be yourself.
And even though there is no such thing as a perfect boat … the Lagoon really does come pretty close to perfection, in our opinion."
There's a real buzz around owning a Lagoon
"In all the years we've owned a Lagoon we have never met anyone who doesn't love their Lagoon.
There's a real buzz around owning a Lagoon and a genuine camaraderie amongst the Lagoon owners. Everyone is just so happy and they love the brand, the boat, the service and, of course, the community.
Owners really have total confidence in the product, whether they are circumnavigating the world or simply sailing around a lake.
Lagoon owners love to introduce themselves and talk about their Lagoons. If someone needs help or advice, other owners are just a phone call away and always happy to help or give advice."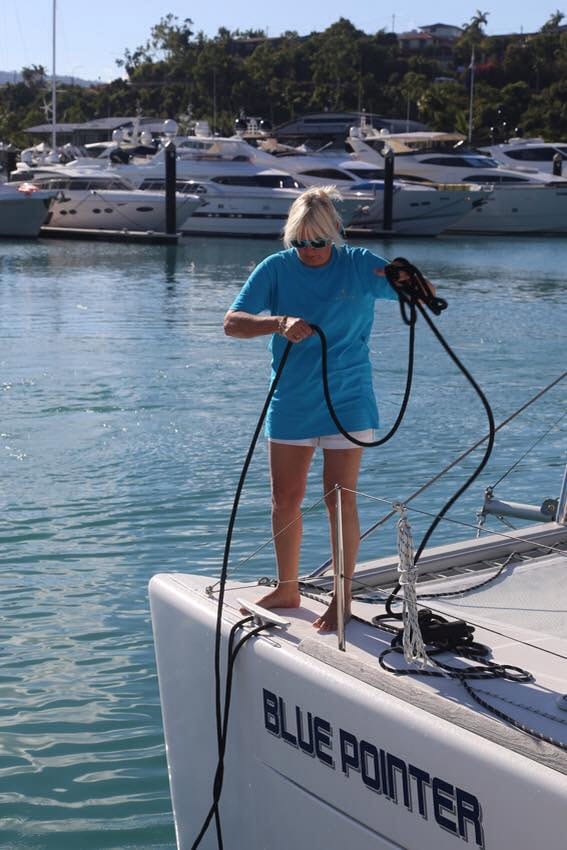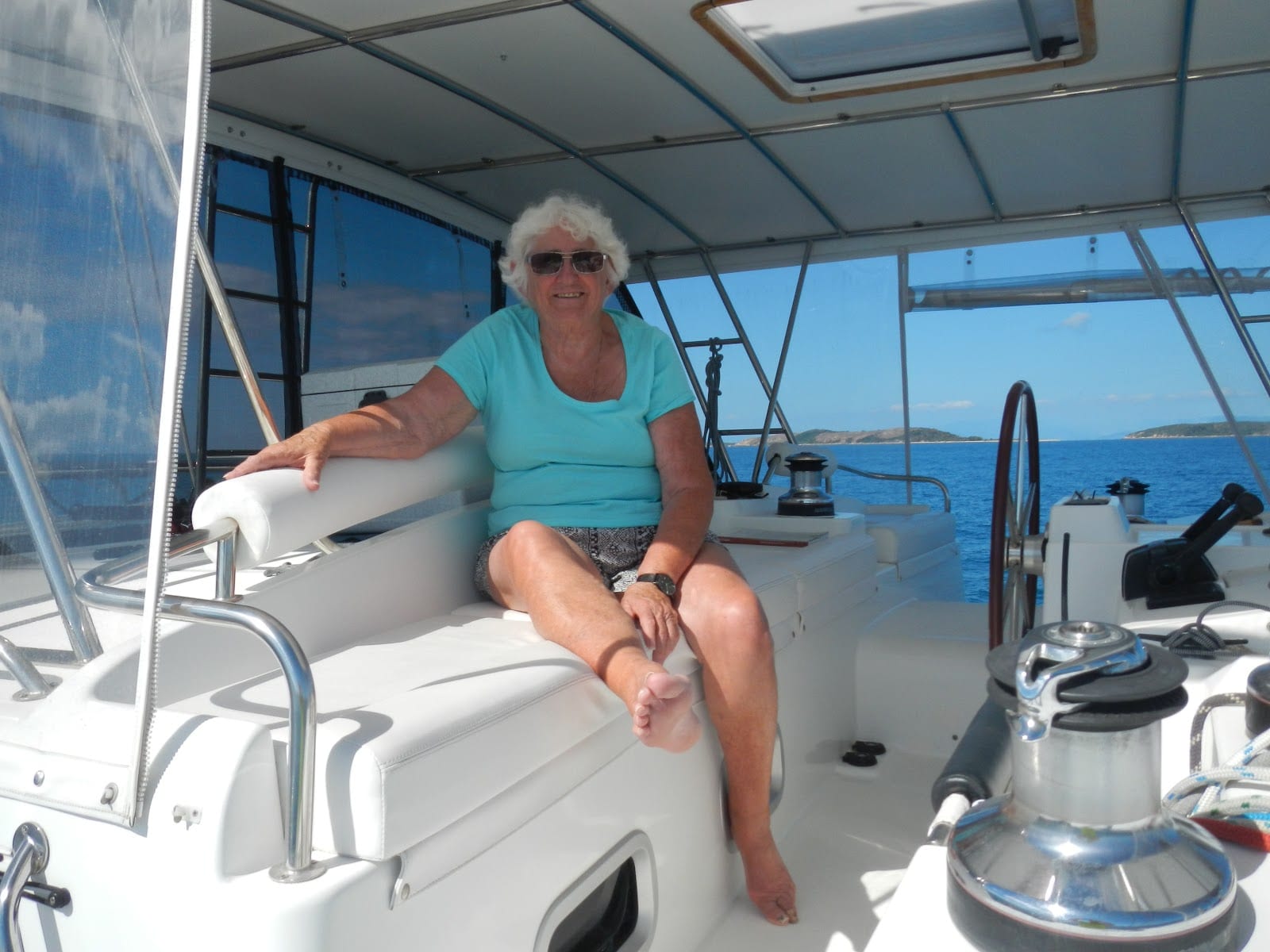 Lagoons are the perfect boat for all ages
"We've met families, couples and people of all ages through the Lagoon community and at the Lagoon Escapades, and everyone comments on how safe a boat the Lagoon is for all ages.
Sue's mum is 77 and she recently spent five weeks with us on board Blue Pointer, cruising from the Whitsundays to Orpheus Island. She was actually the oldest 'goonie' at the Whitsundays Lagoon Escapade and she didn't want to go home!
The Lagoon is so safe for her to get around, she even loved the trips up and down the coast.
It has comfortable seating and handholds, and Sue's mum was able to stay up on the bridge deck for the passage and see things she's never seen before, such as whales and dolphins."
With a Lagoon you can escape the modern world
"Such a small proportion of the world is still untouched and uncrowded but to see the unspoilt coastline just as Cook or Flinders saw it, all you need is a Lagoon.
The cruising world is at your feet and there are so many things you can see and do. We recently came back from Orpheus Island after spending half a day snorkelling over giant clam gardens.
It's a very appealing lifestyle to be able to escape the modern world and live quite independent of society. You can be as independent or as social as you want.
Because we make our own power and water we can live off the grid and not be dependent on a marina. We hardly run our generator nowadays and we just upgraded our solar system.
On a boat, you and mother nature are in total control."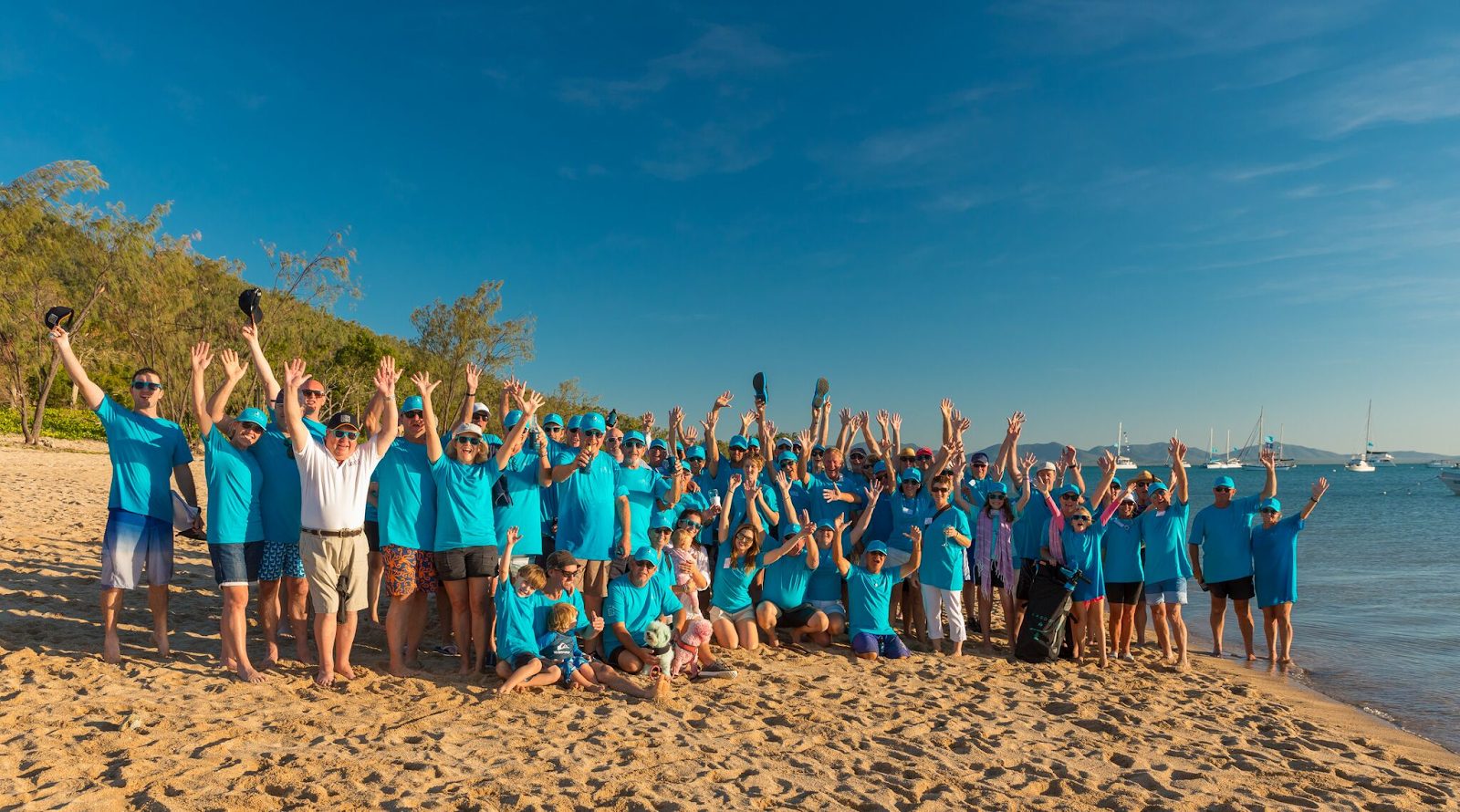 If you own a Lagoon you'll never be alone
"Owning a Lagoon lets us live an incredible life. We live on Blue Pointer for six months of the year, and for the other six months of the year we live at our home at Lake Macquarie.
There's a level of trust in the Lagoon community and so much generosity. We've had invitations from people to use their boats and their cars, and we've lent people our cars.
This is a lifestyle that takes away the stresses of the modern age and takes you back to a time when you didn't lock your front door and your windows. You actually connect with people and have conversations with them.
The Lagoon community is a family you inherit whether you like it or not.
If you own a Lagoon you'll never be alone.
You'll have friends in every port…
…but you just haven't met them yet!"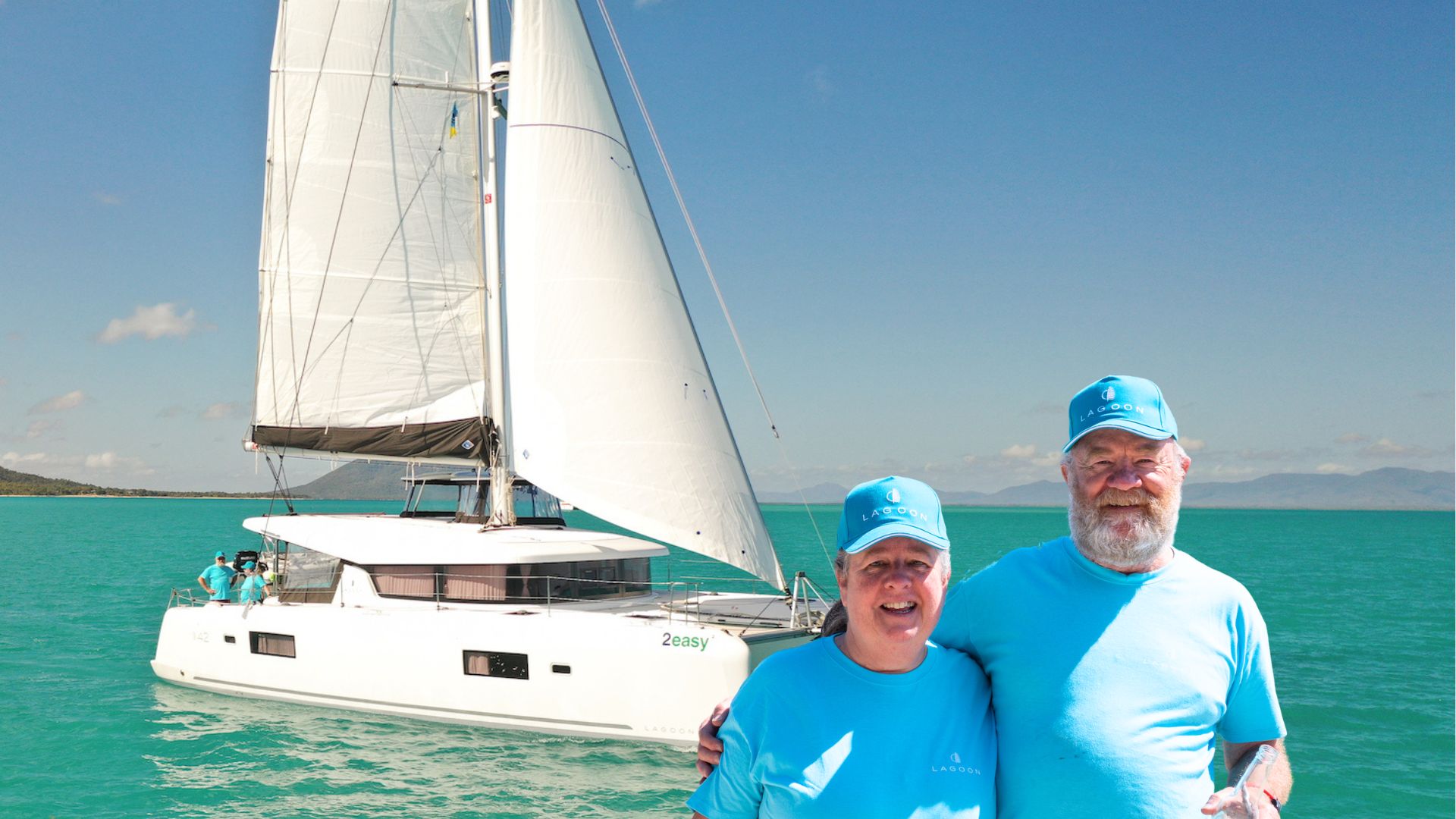 "I first saw the very first Lagoon 42 that came to Australia at the Sydney boat show in 2015. I just felt that it had everything I needed, we purchased the boat through TMG and we've been looked after very well by all the staff. We've really enjoyed the boat the first 5 months" – Ross Smith Lagoon 42.
read more