SPACIOUS FLYBRIDGE SAILING CATAMARAN
Freedom, bold innovation and generosity.
The Lagoon 46 is a high-performance and seaworthy catamaran, designed for short handed, enjoyable sailing with its elegant lines, unrivalled brightness and generous, interconnected spaces.
It's impossible not to relax on the Lagoon 46, with its large modular sunbeds and quality equipment. The comprehensive galley interconnected with the cockpit makes entertaining friends and family a breeze.
This brand new Lagoon 46 sailing catamaran is a true playground for blue water cruisers.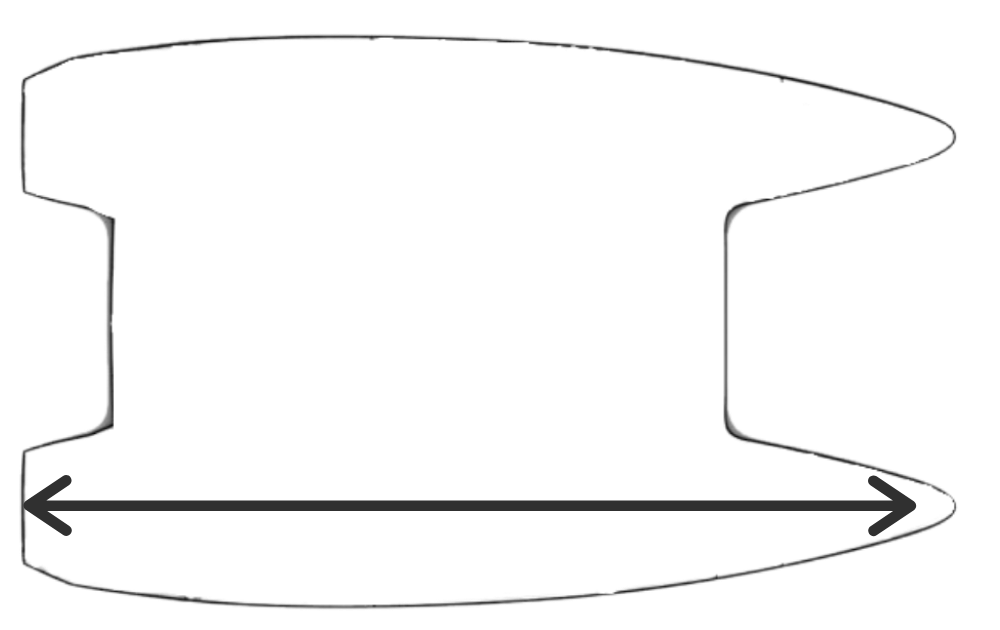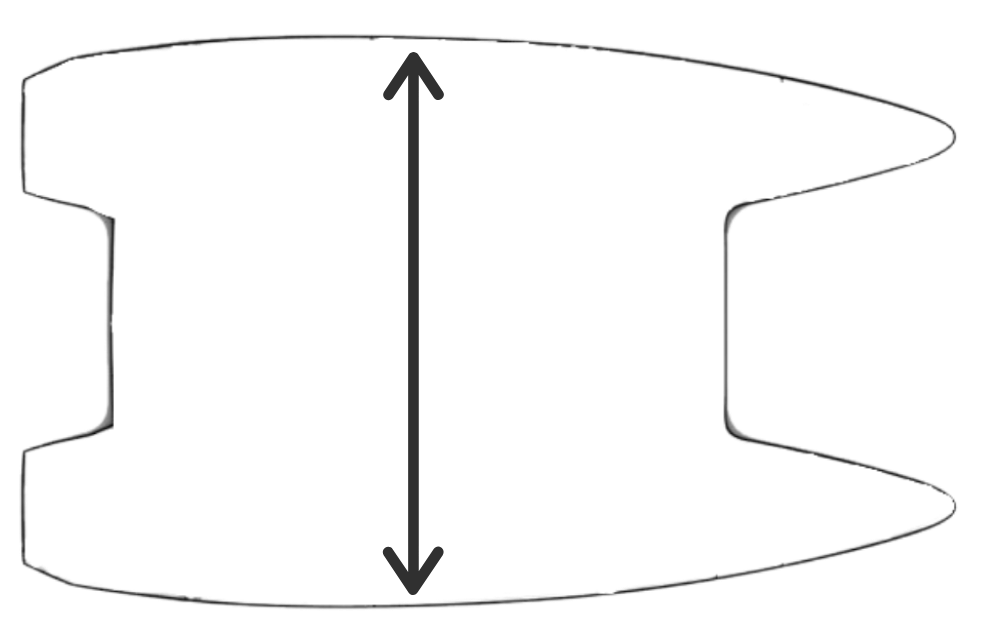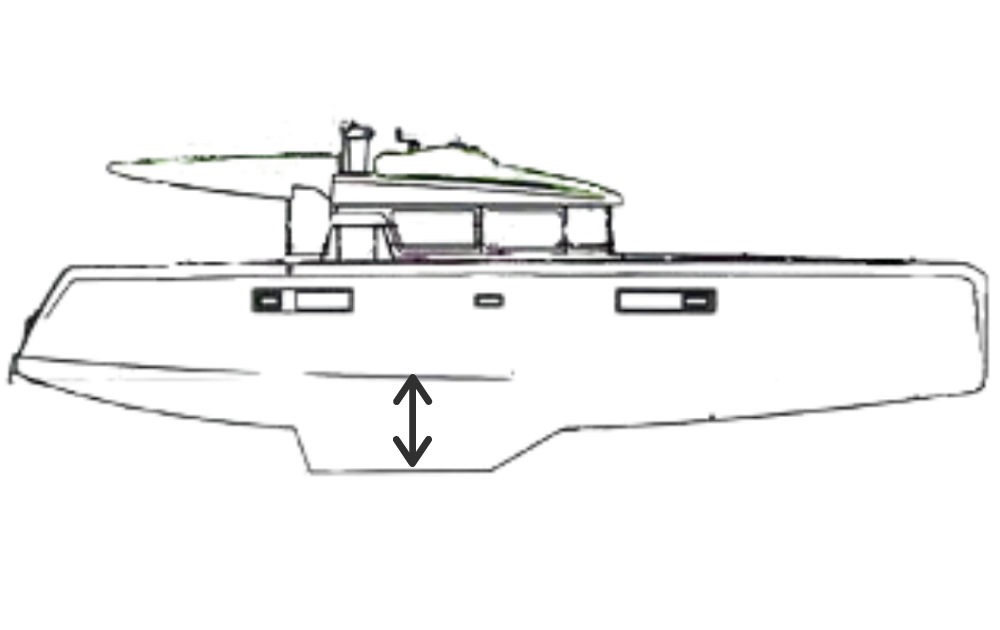 (std) 2 x 45 HP
(opt) 2 x 57 HP

A :12 ; B :14 ; C : 20 ; D: 30
Tell us what you're interested in and a member of our expert team will contact you shortly.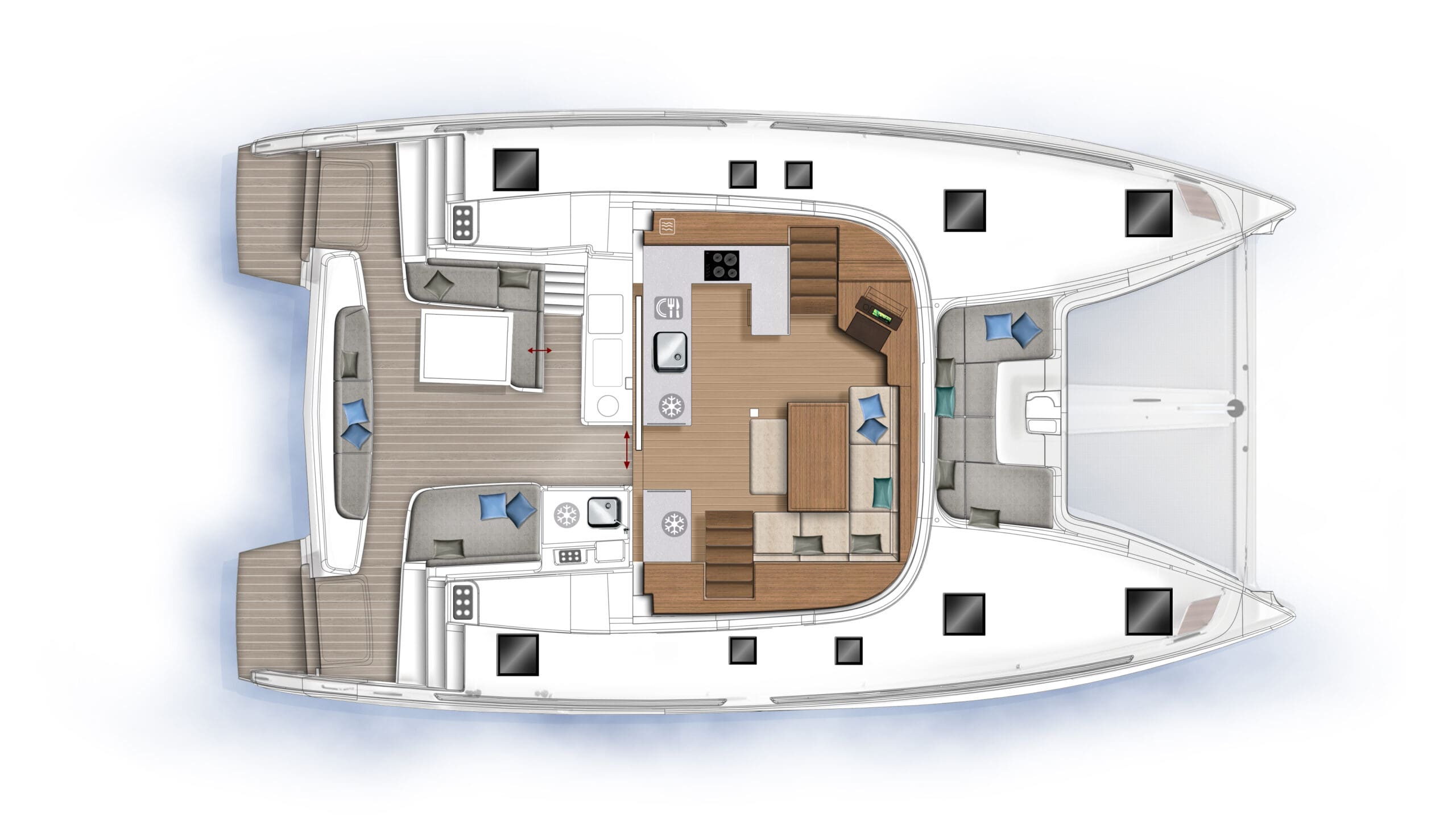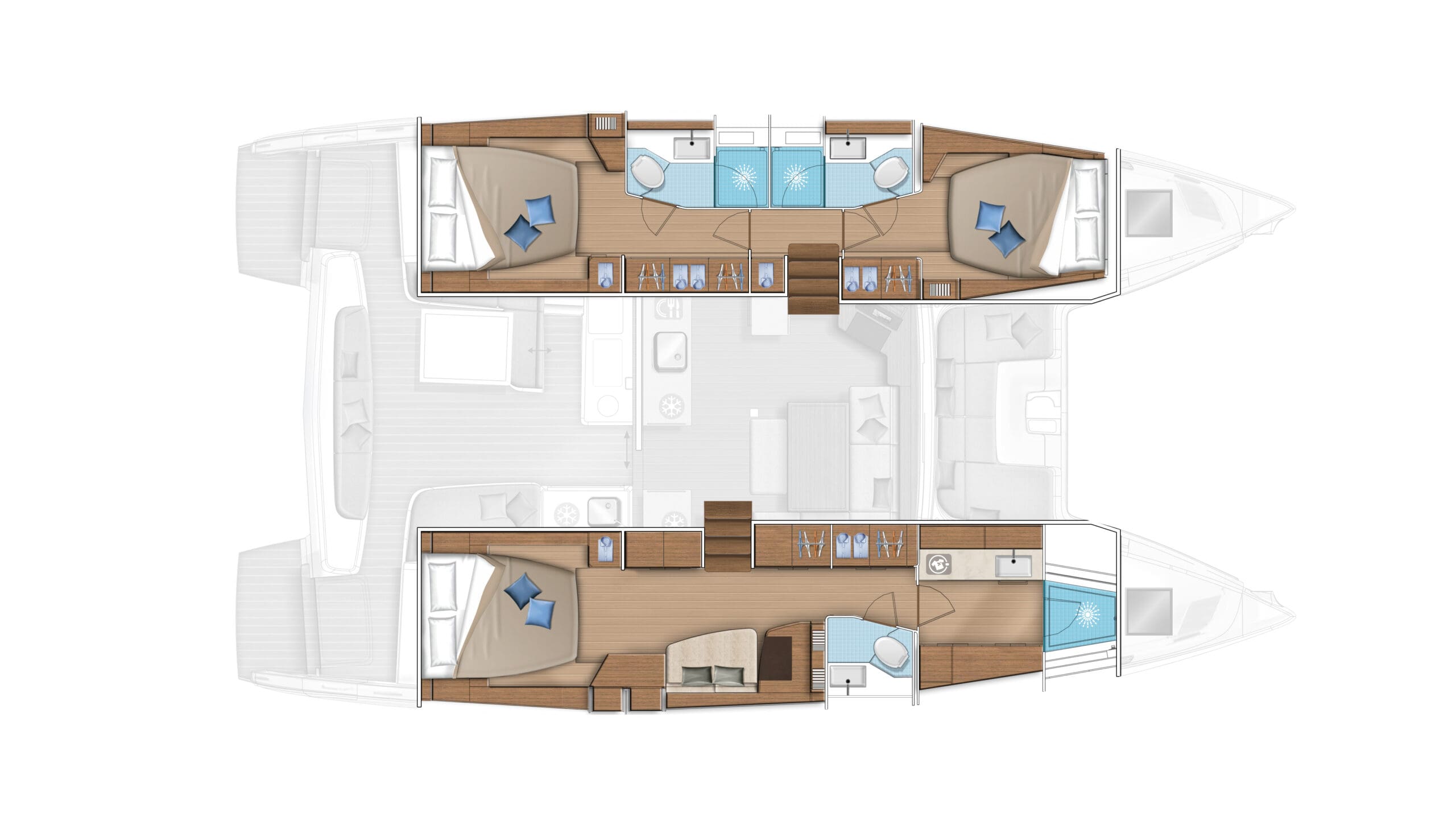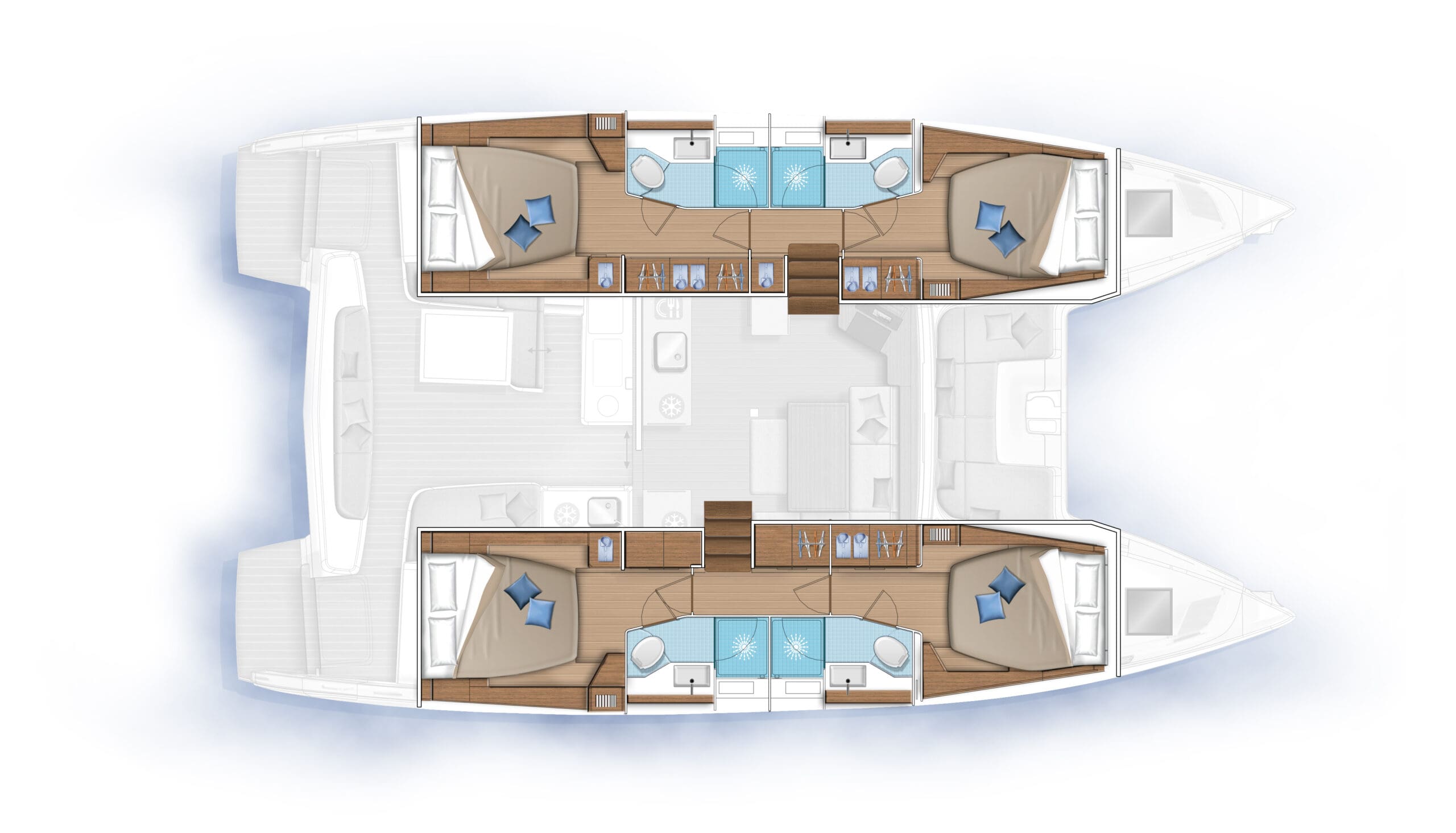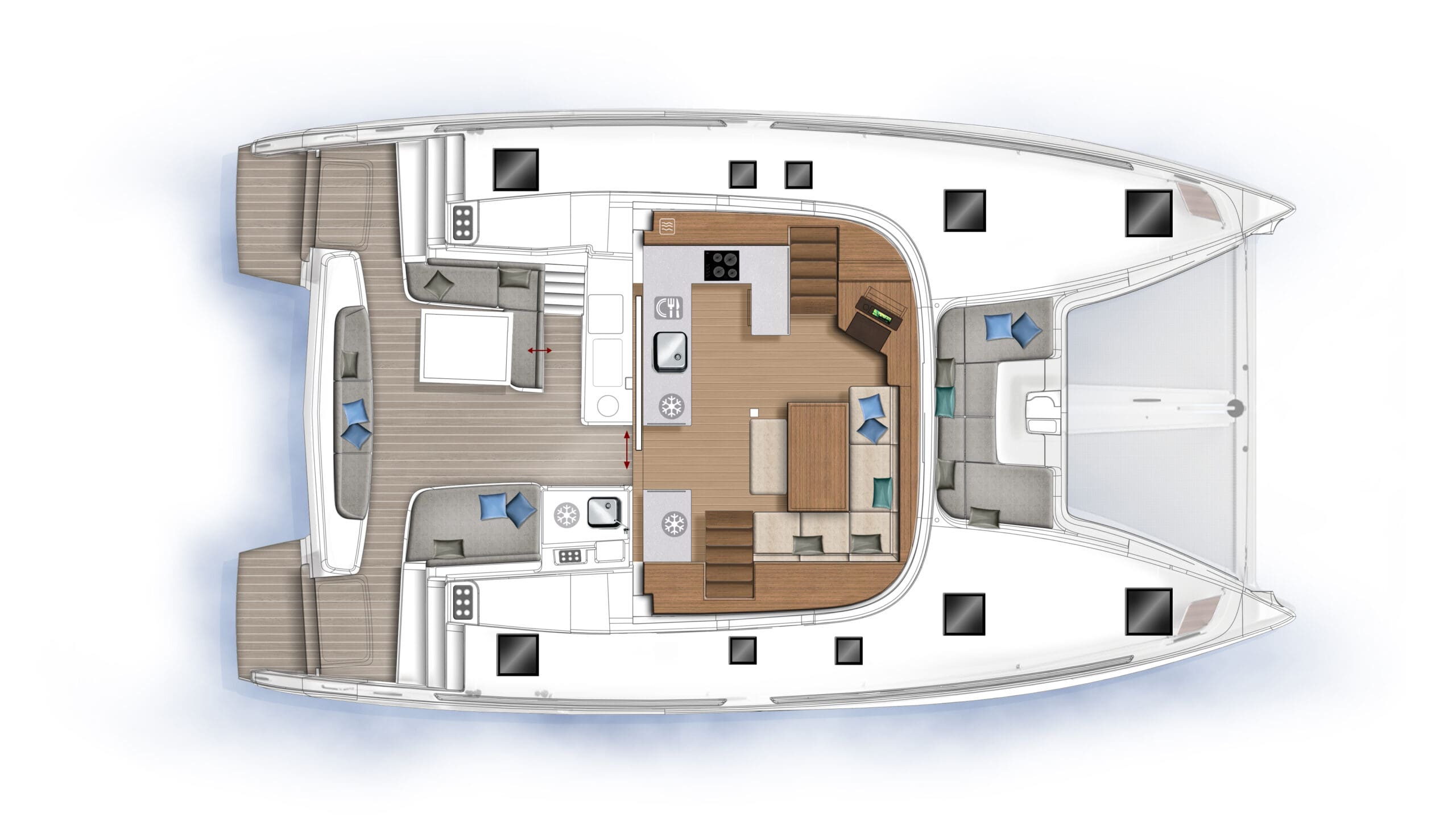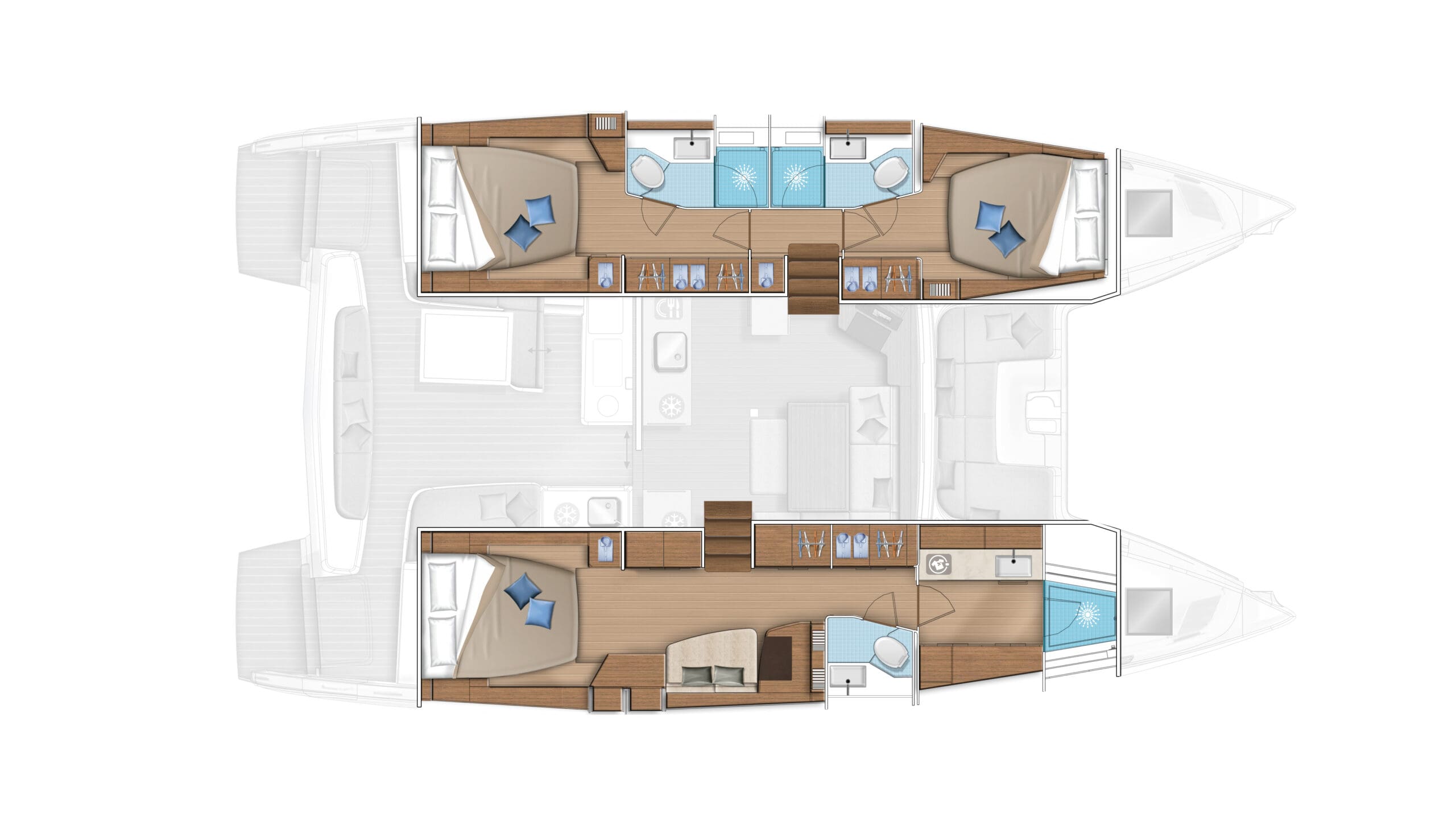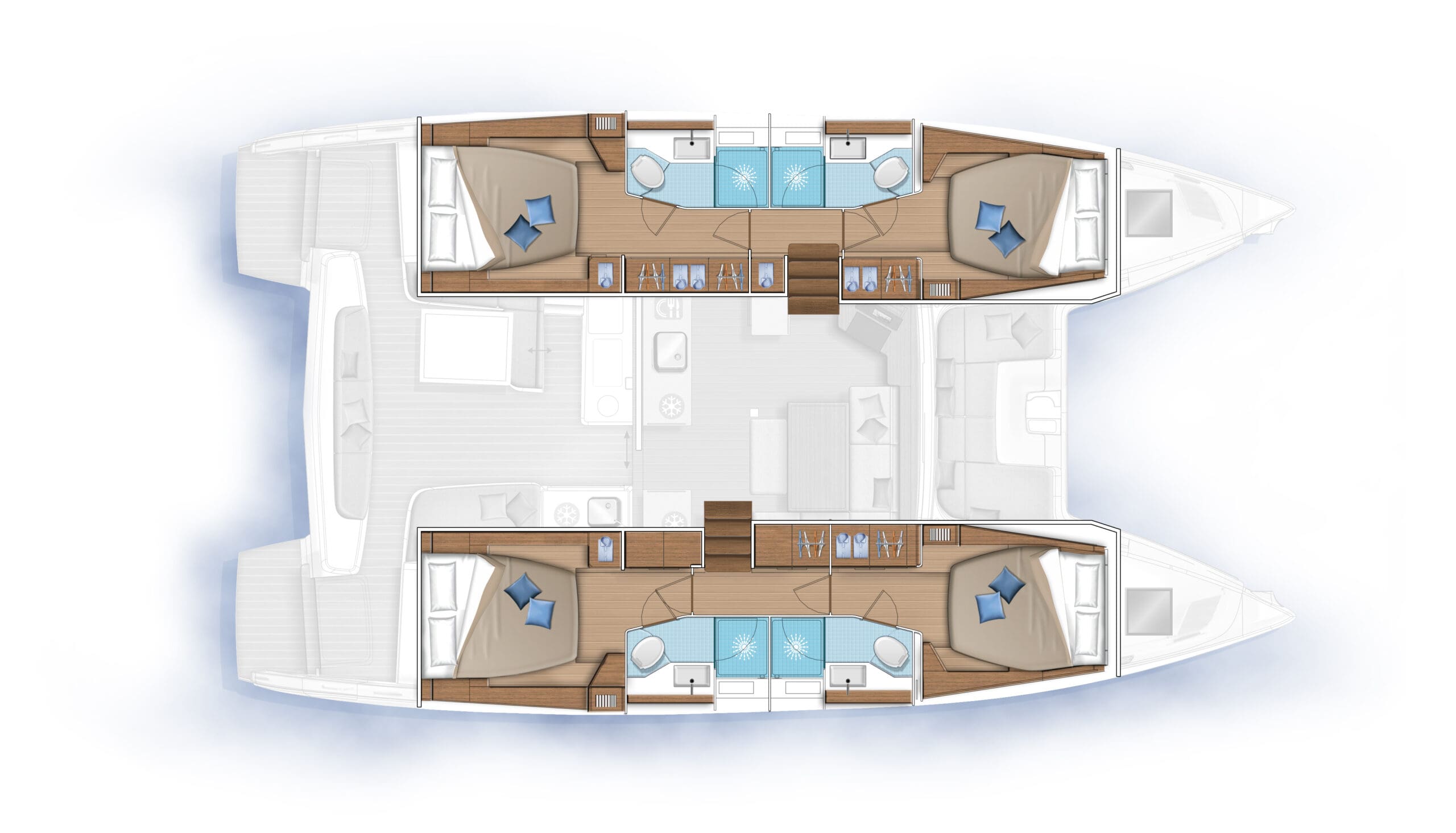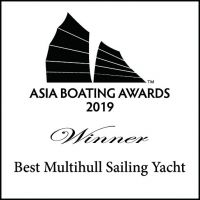 Tell us what you're interested in and a member of our expert team will contact you shortly.
Sail magazine- February, 2023
When developing its new 46-footer, Lagoon had two issues to contend with. First, the immense popularity of its recently introduced groundbreaking 50 set high expectations for the smaller design.
topRick – January, 2023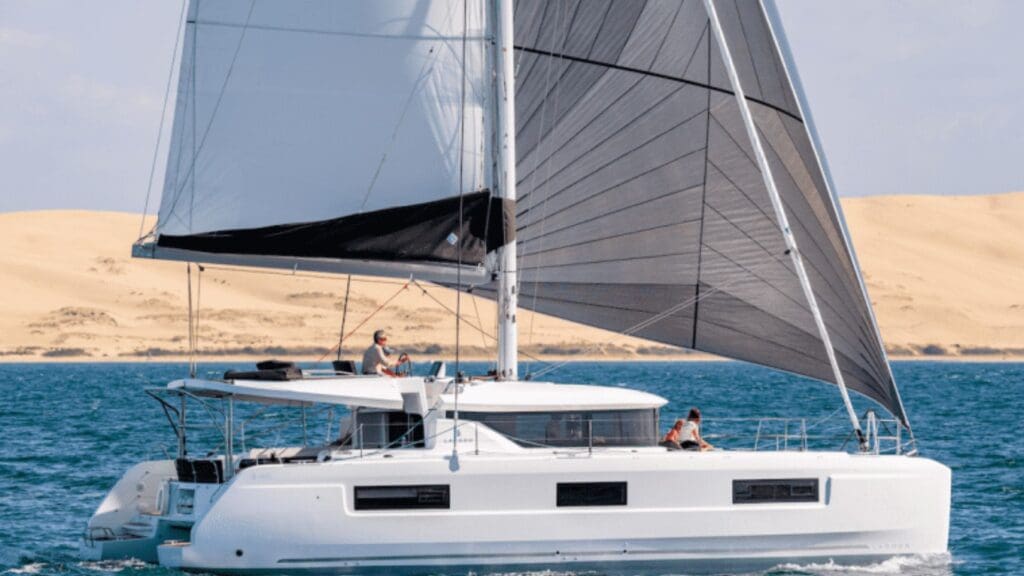 The world premiere of the 46 ft. (14 m) sailing catamaran Lagoon 46 from the French shipyard Construction Navale Bordeaux (CNB) took place 4 years ago – in January 2019 in Düsseldorf. Information about the introduction of a new yacht from CNB caused not just a buzz, but…
Yacht4Less – October, 2022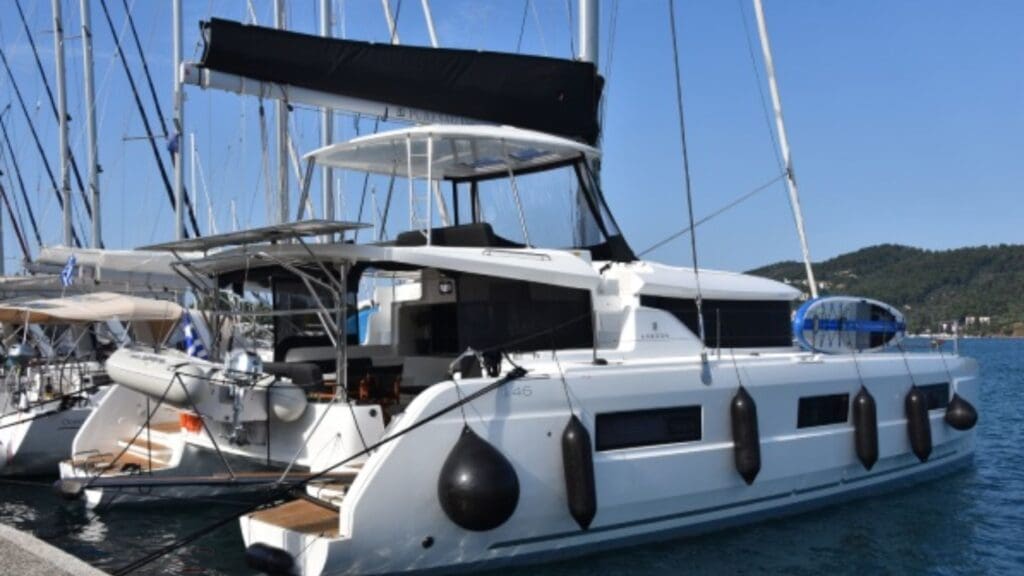 One of the catamarans to keep an eye out for is the fantastic Lagoon 46. With several impressive novelties, the Lagoon 46 could potentially become the replacement of today's most popular Lagoon model of all times, the Lagoon 450.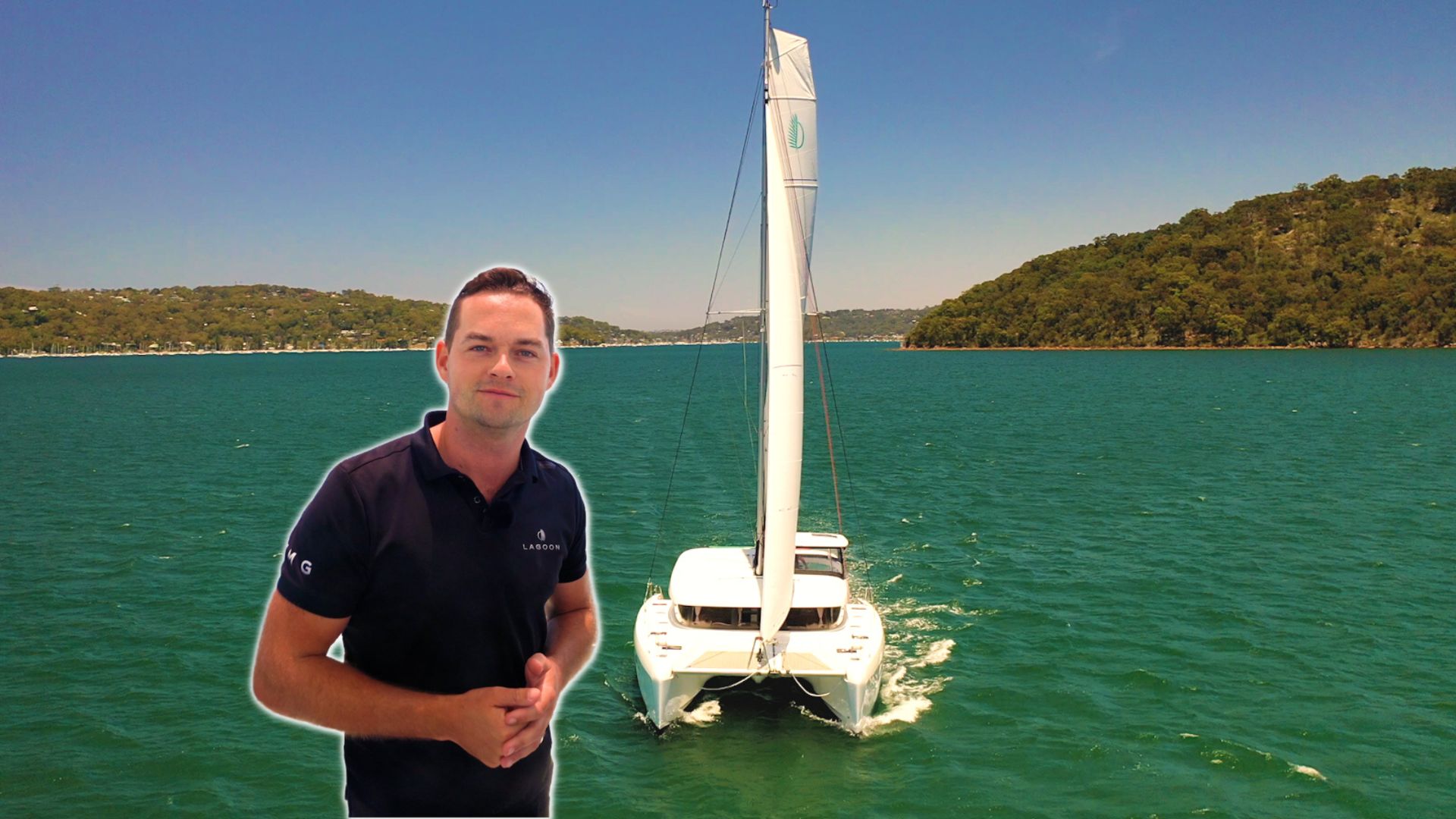 In this blog, we will look at how to trim your sails when sailing upwind. Sailing upwind is classified as sailing at any angle lower than 90 degrees to the wind. Sailing directly into the wind is not possible; therefore, to sail in the direction of the wind, you must continuously tack in a zig zagging motion.
read more