Sailing The Mediterranean Lagoon Catamaran Review
Lagoon 40 Owner Testimonial
As the world opens up, sailing in the Mediterranean, sailing the world and picking up your own Lagoon Catamaran in France is looking more achievable for Australians. The Multihull Group had a chat with Lagoon 40 owners Caroline and Sven who picked up their new catamaran, "Kwilena" amidst the pandemic, to hear how their experience of liveaboard cruising has been so far.
Caroline and Sven are experienced global travellers by air and land but not by sea. Their first time sailing was on a 2 week Lagoon 40 charter in the Whitsundays.
"We took a sailing instructor with us for the 1st week then spent a further week on our own. We also did some RYA qualifications whilst in Queensland. The year after in March 2021, we picked up our own Lagoon 40 in Les Sables D'Olonne, France," explained Caroline.
When deciding between the Lagoon 40 and 42 Caroline "felt that the Lagoon 40 was cosier for just the two of us and more economical (eg Marina fees).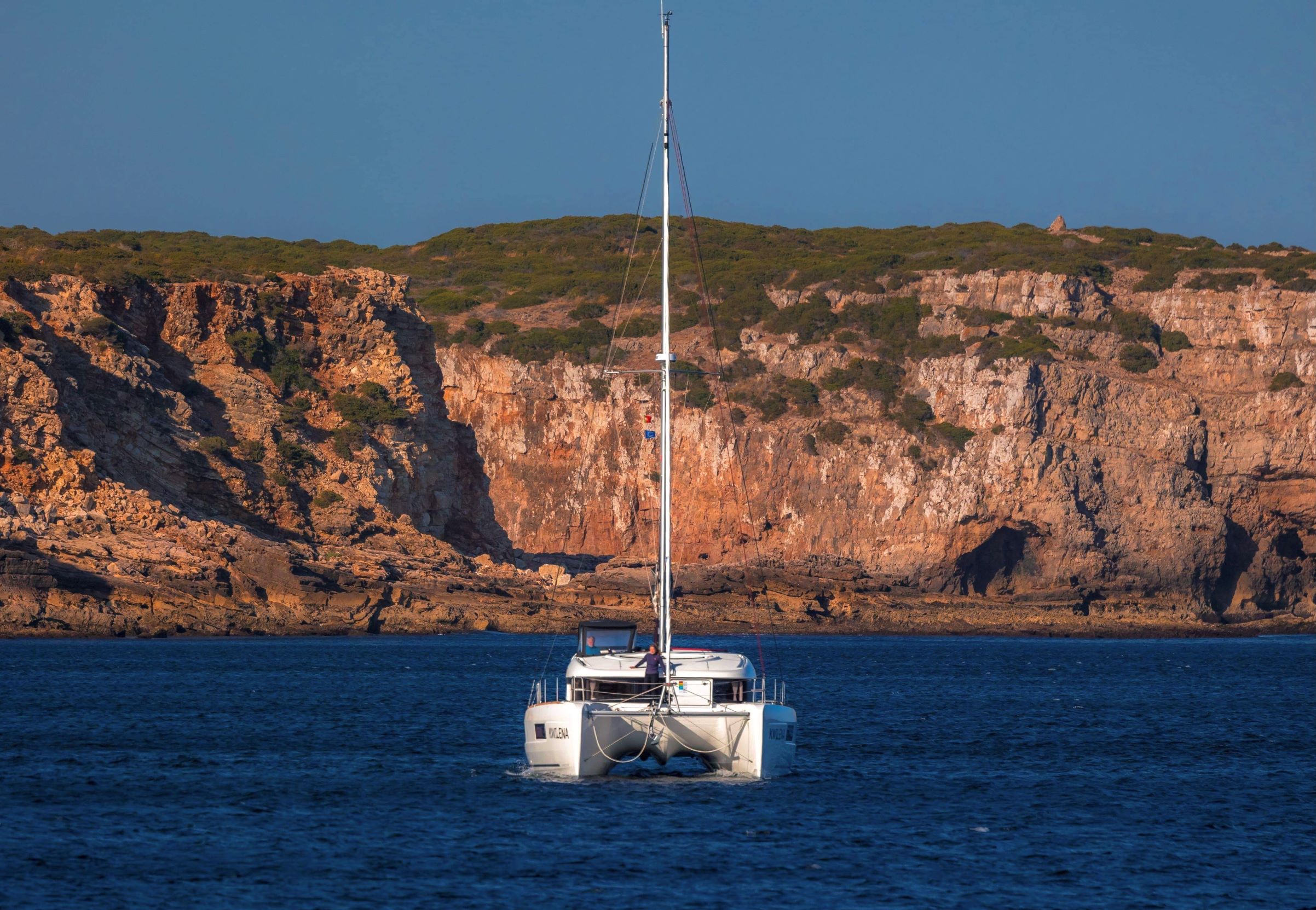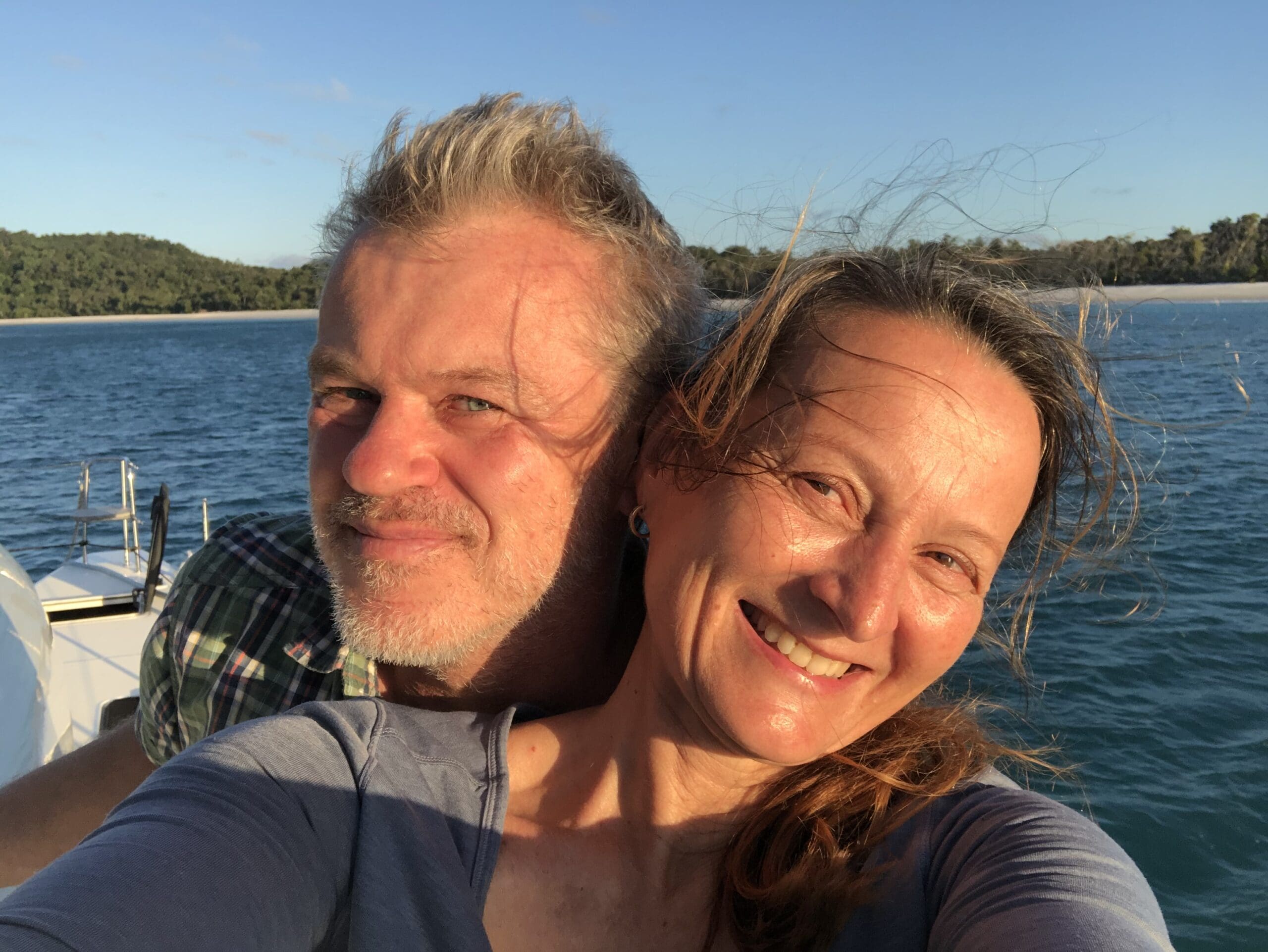 After picking up Kwilena in France, Caroline and Sven decided to dip their toes in the water by starting their adventure locally in France and gaining enough experience in the Atlantic and the Mediterranean sea, before crossing to the Caribbean.
So far, says Caroline, "We sailed down the Atlantic Coast from Les Sables d'Olonne to Portugal, Spain, Gibraltar into the Mediterranean sea and continued along the coasts of Spain, France, crossing to the Balearic Islands (Ibiza, Mallorca, Menorca), Corsica and Elba Island. We will be heading to Sardinia / Italy in a few weeks where we will stay over winter."
When asked where their favourite location was they admitted, "There have been many exciting and beautiful places. It would be unfair to pick just one. After a full day of adventure, our favourite place is to be back on the boat."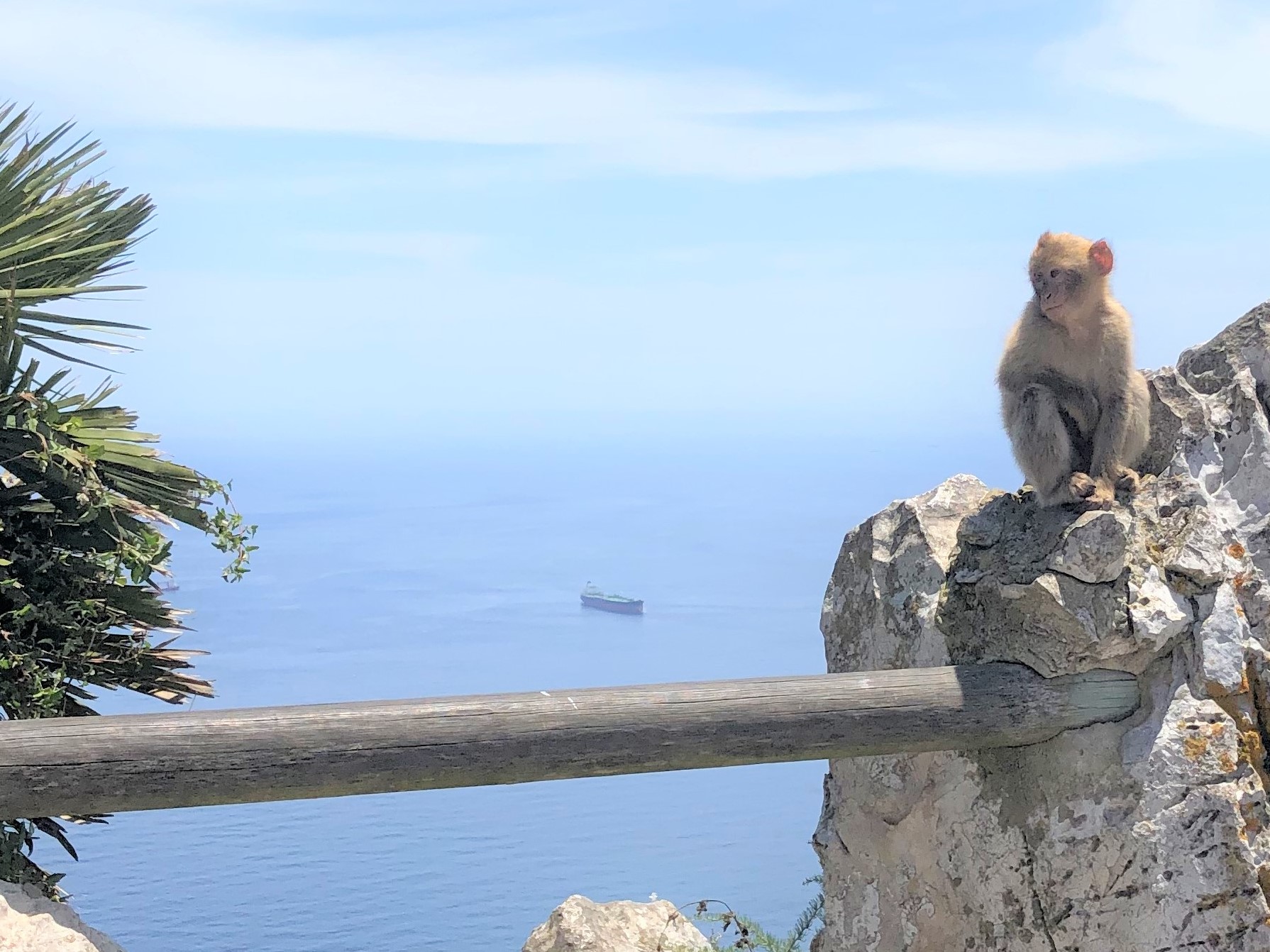 Hearing that there are too many incredible experiences to narrow down is like music to our ears. In the end Caroline managed to whittle down a few from a "very long list".
"The freedom of sailing in the middle of nowhere with the autopilot on, sitting upfront on the trampoline, watching dolphins following the boat.
The experiences of new places, different cultures and contrasts like multimillion superyachts with Helipads to simple small fishing boats and high rising cities to empty magnificent bays.
The always-changing views from the boat, not only due to the new locations and time of the day but also due to the boat movement. It feels like being in a revolving restaurant the whole day.
Sleeping feels like being on a waterbed or slowly being rocked to sleep by the waves and the sound of the wind and water.
Not knowing what a new day brings: From "Glowing toilets" (Bioluminescence effects) to cows on sandy beaches or cheeky monkeys, to shooting stars and thunderstorms, to big tankers crossing our path, to being asked over the radio to leave the military shooting zone immediately, to being boarded by man in black with guns (they were friendly police and customs officers) to everything in between!"
"We had no idea that we would like living onboard full-time this much. For now, home really is where our anchor drops and we cannot imagine going back to a normal life. We are definitely infected with the travel bug and are glad that we are doing this in our 50's and not our 30's or 40's. What can top something like this?"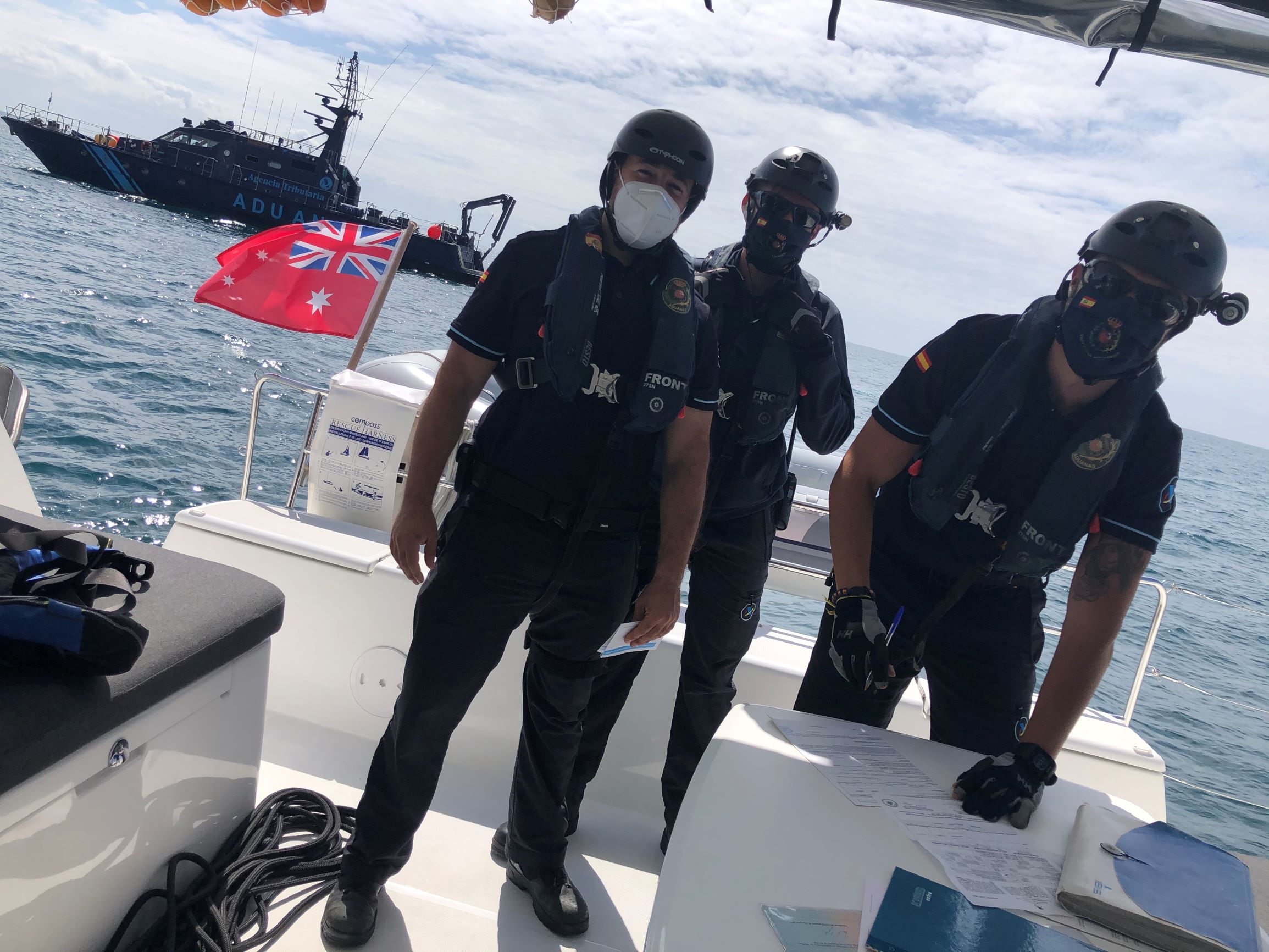 Now that these happy owners have really settled into the boat life, old plans have been chucked out the window and they have really decided to slow down and not rush.
"Originally, we planned to be much further along than we currently are. Our winter goal was Greece or Turkey. But having all the time in the world, why rush it. There are so many nice places to visit along the way.
Our plan was also to go up north (Scandinavia) but after having spent some freezing nights in Les Sables / France during pick up and already having completed the Bay of Biscay, past Gibraltar into the Mediterranean Sea we are no longer keen to go back.
We plan to spend another 1-2 years in the Mediterranean sea before crossing to the Caribbean then continue our around the world adventure (of course also passing Australia)."
Surprisingly Covid didn't really disrupt these plans too much, "We have far more freedom in Europe compared to Australia, Europe is more open now than when we first arrived. For us, the main issue was trying to get the Covid vaccinations overseas as we never spent enough time in one place, but in the end, we managed. However, we are still trying to get our Covid vaccination health pass."
Caroline admits, "Covid was kind of an advantage for us as the places were never crowded anywhere, even during high season. To wear the mask and get occasional Covid negative tests was a small price to pay."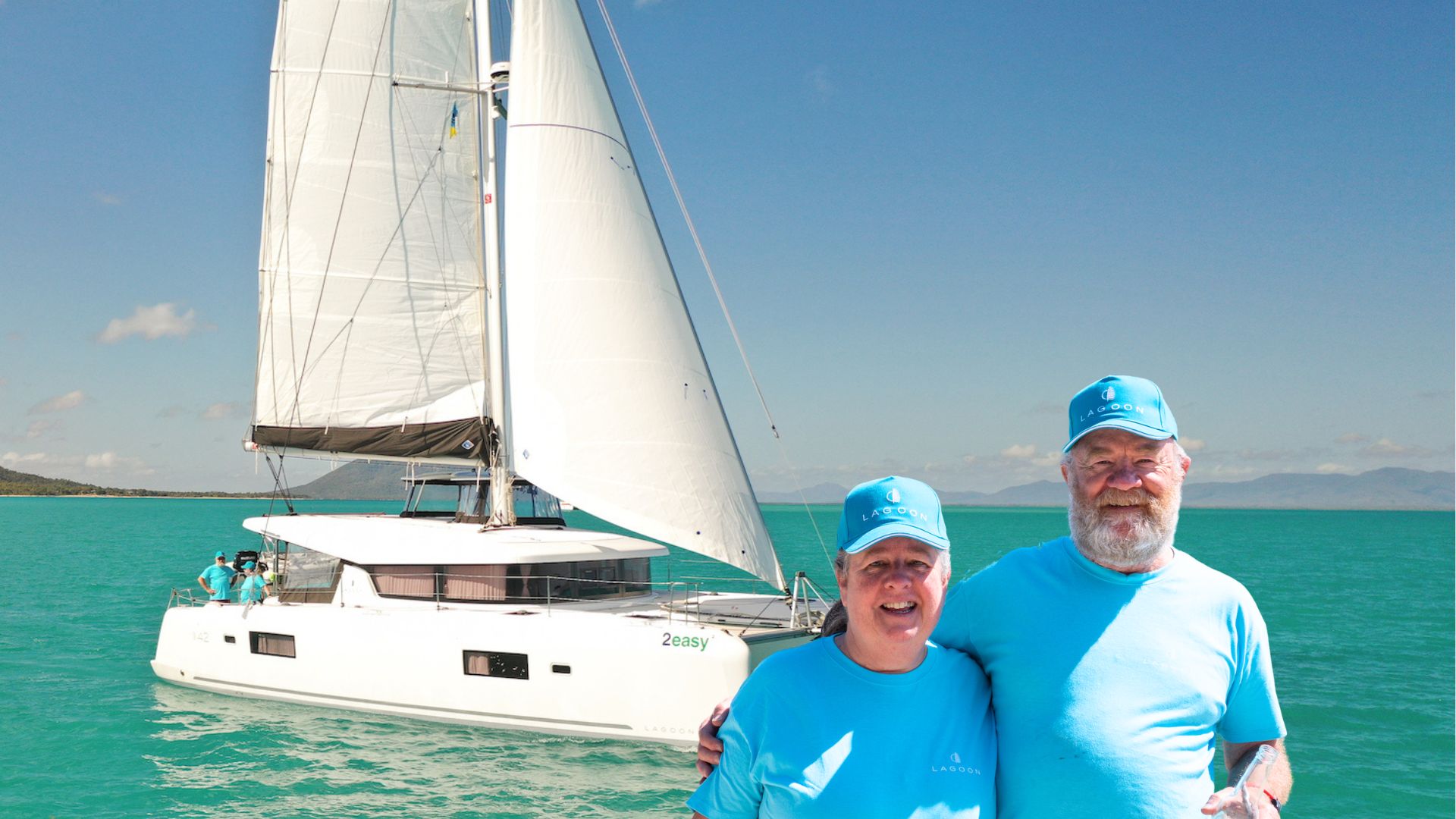 "I first saw the very first Lagoon 42 that came to Australia at the Sydney boat show in 2015. I just felt that it had everything I needed, we purchased the boat through TMG and we've been looked after very well by all the staff. We've really enjoyed the boat the first 5 months" – Ross Smith Lagoon 42.
read more