Lagoon European Pickup Review
A year and a half into their world trip after taking delivery of their Lagoon 42, Bilby, Liz and Rob are enjoying the social environment, learning new things and experiencing all the different places and cultures.
They created a video with advice on European Pickup and highlight their best and worst experiences.
Liz states, "A big tick to TMG Yachts… they've been fantastic with their support, if we've had any issues we get in touch with them and they go out of their way to help us so they've made buying this boat in Europe such a pleasant experience and yeah, I'll give them a 10 out of 10, it's been great… If you're going to buy a Lagoon buy it from TMG Yachts."
Top tip for Euro Delivery?
Get your Australian registration sorted ASAP, including your MSSI because it can take a few weeks.
Liz and Rob's took a fortnight and they left without it and getting it sent to their new location was less than ideal.
They strongly advise getting it sorted before leaving Australian and not Les Sables-d'Olonne without it.
Best experience?
Liz's favourite thing about the trip has been meeting all the people along the way.
Liz and Rob also have a dog Sally which they say attracts many people to them, giving them advice and even inviting them to dinner.
Rob agrees that it is a very social experience.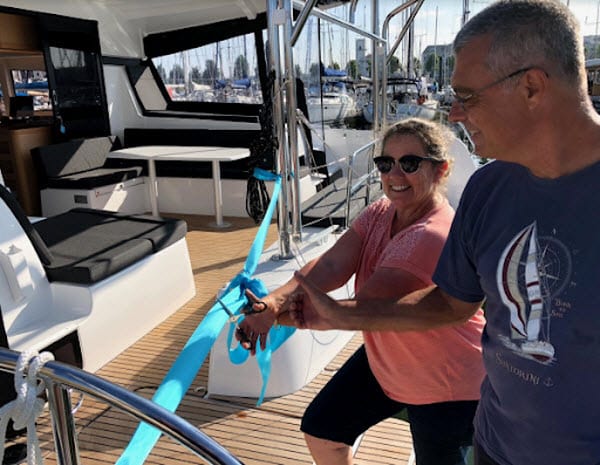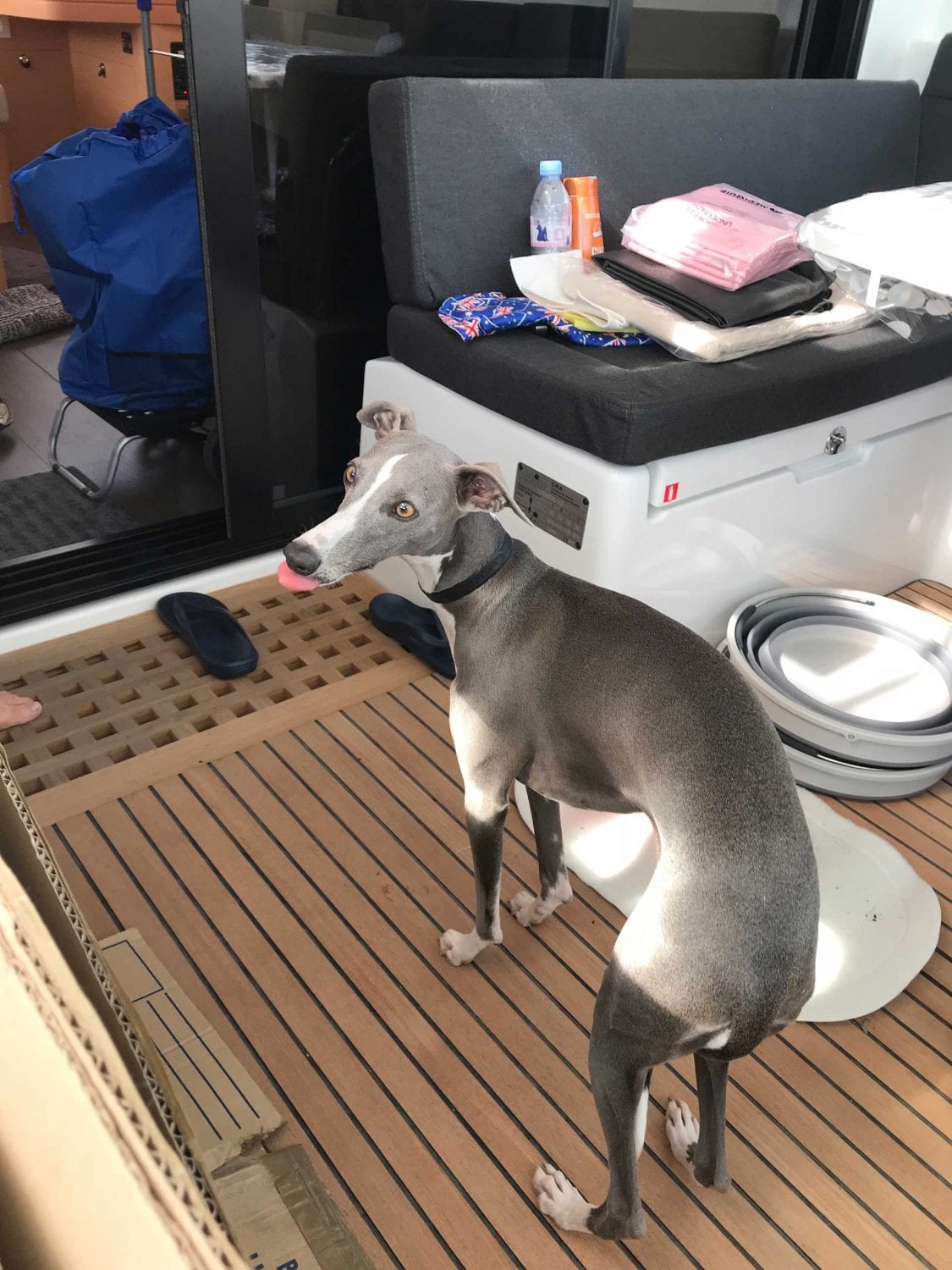 Favourite place?
Their favourite place so far has been Montenegro. The place is very pretty and the people were very helpful.
After having their dinghy stolen in Sicily the people in Montenegro helped them get a new one tax free.
Why take delivery in France?
For them it was about saving on the delivery fee, plus they wanted to look around the Mediterranean anyway, as well as deferring the tax on the boat when entering into Australia.
Liz also discusses the adventure and getting to know their boat. She admits it is sometimes scary going out into the unknown, getting to know the different weather conditions.
Rob states that they really learn a lot and has been able to experience a heap of different cultures, food and environments.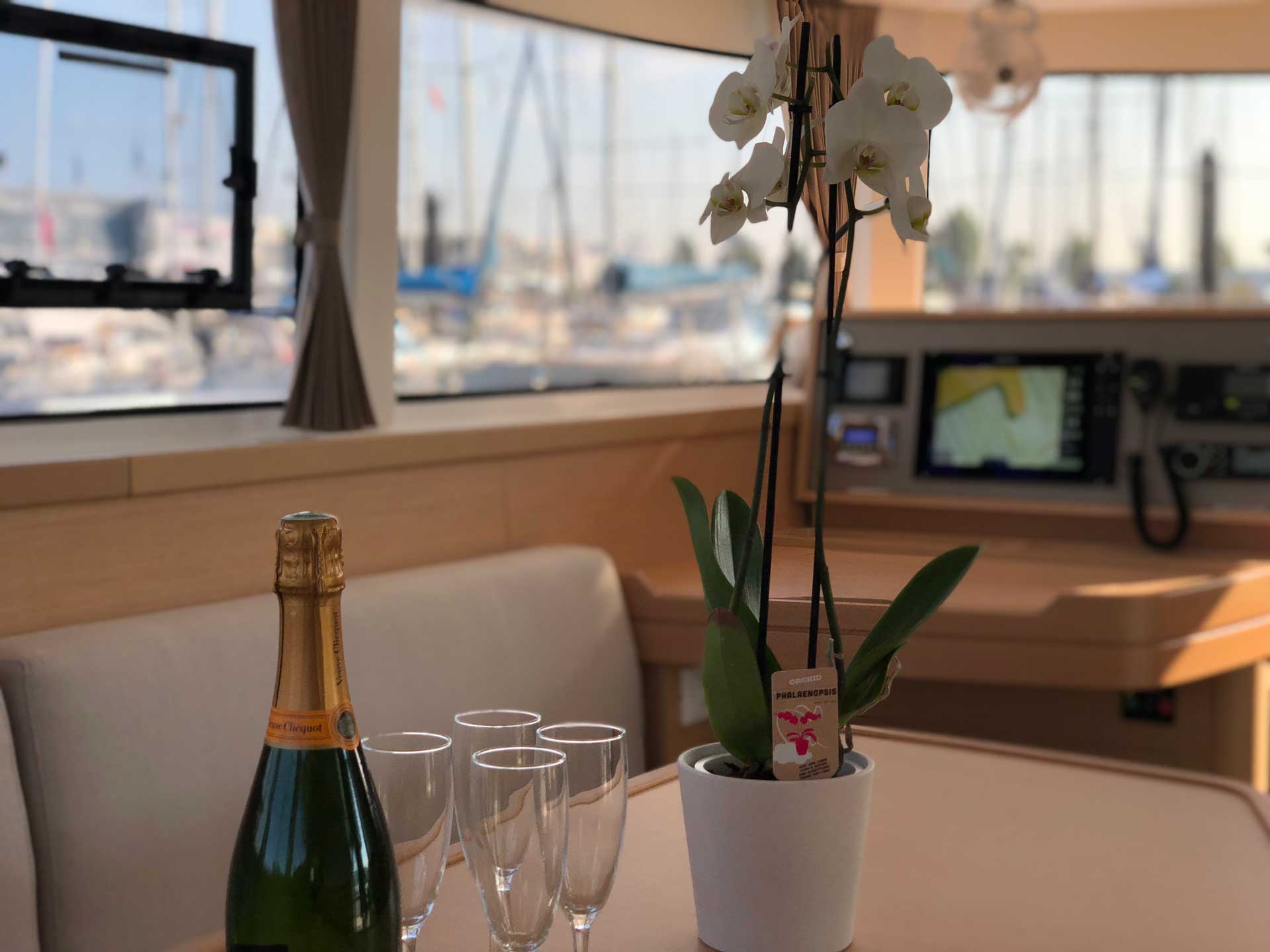 So far they have been away for 18 months and are planning to be away for another 3 years.
We cannot wait to head more about their adventures to come…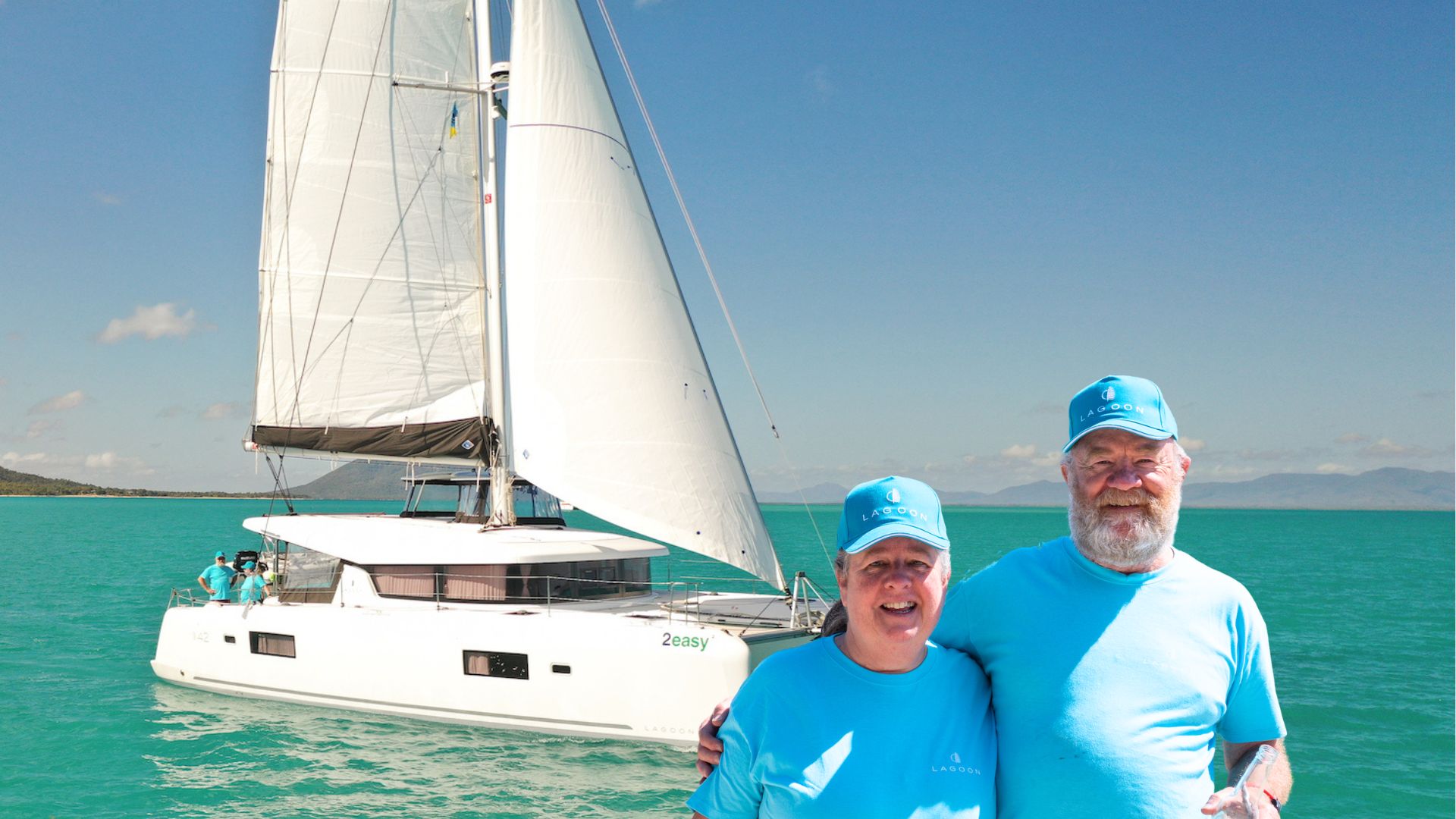 "I first saw the very first Lagoon 42 that came to Australia at the Sydney boat show in 2015. I just felt that it had everything I needed, we purchased the boat through TMG and we've been looked after very well by all the staff. We've really enjoyed the boat the first 5 months" – Ross Smith Lagoon 42.
read more