Lagoon European Launch 2020
Karen and Guy – Lagoon 450
"We highly recommend TMG Yachts. Rowan at TMG Yachts was responsive, professional and patient at every turn during this process, from the selection of boat options (Lagoon 450S) prior to purchase, all the way through the handover of the boat in France.
Despite unforeseen delays due to Covid restrictions, Rowan happily adjusted our pick-up date and kept the boat "in process" and safe at the Lagoon factory until we were finally allowed to travel 6 months later than anticipated. We were sad not to see Rowan at handover, but because his home country was still not allowing travel, he made arrangements for handover by Nico (which went well).
As a final big "plus", he and TMG Yachts gave us the best "new boat owner" gifts we've ever received… something we've used nearly everyday these first 6 months living aboard – his and hers HH jackets.
A huge thank you for everything, TMG Yachts.  We love our new home."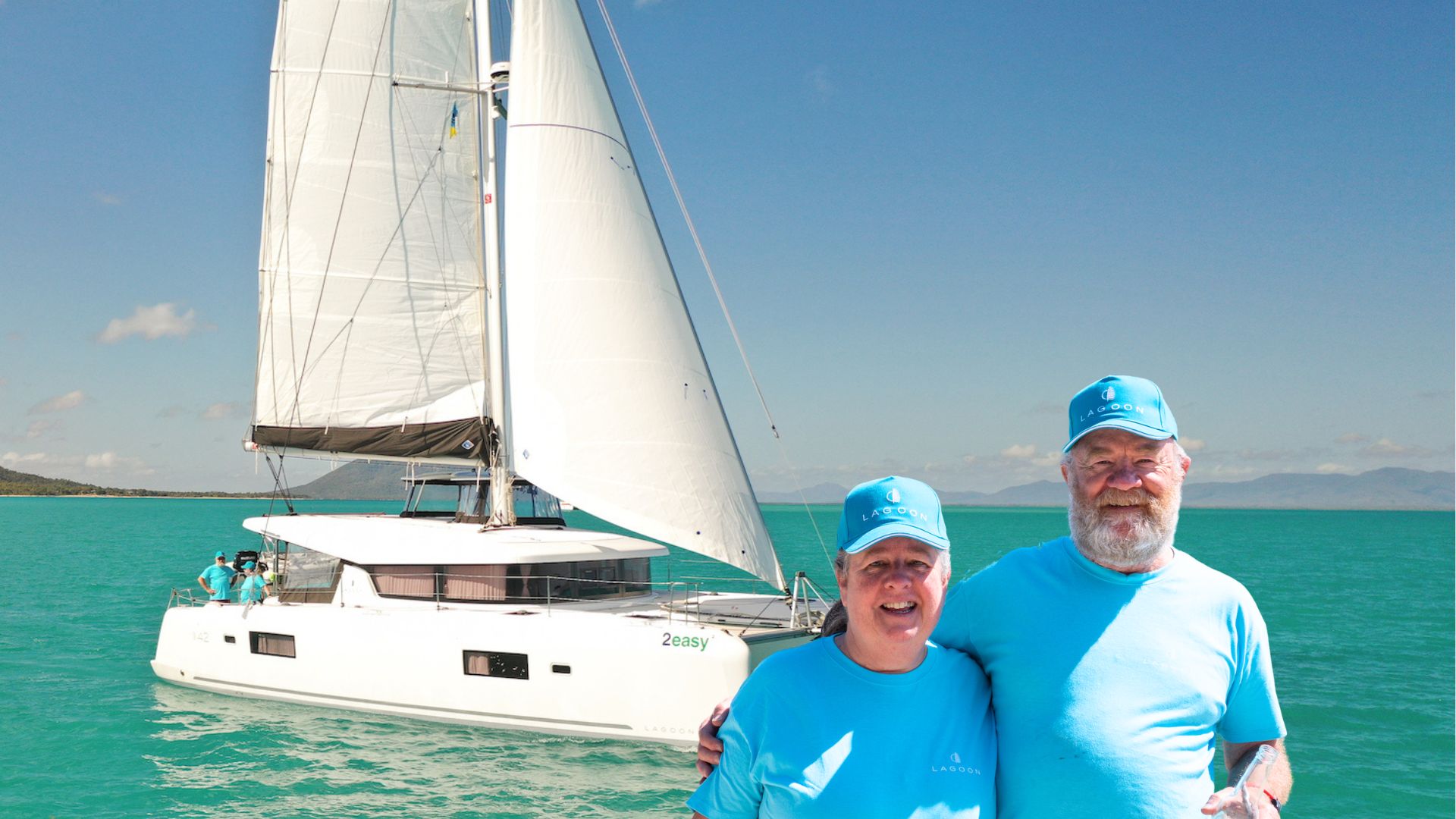 "I first saw the very first Lagoon 42 that came to Australia at the Sydney boat show in 2015. I just felt that it had everything I needed, we purchased the boat through TMG and we've been looked after very well by all the staff. We've really enjoyed the boat the first 5 months" – Ross Smith Lagoon 42.
read more