LAGOON 52F – HANDOVER COMPLETE!
John Notaras and his wife Tania are delighted to have the keys to their brand new Lagoon 52F, called Paradise (hull #96).
The Lagoon 52 is the couple's first 'major' boat after owning smaller fishing craft on the north coast of NSW before now. They chose the Lagoon 52 for its space and comfort— it would allow them to be able to sail shorthanded, while also being spacious and luxurious enough for entertaining for work and pleasure, comfortably sleeping 12 people.
Fresh from the handover, John's first impression is that there's lots to learn! They are working closely with Neil Driscoll from Above and Beyond to learn how to operate their new toy. John's engineering background means he is always looking for ways to improve processes, do things logically and work smarter and he is looking forward to his ongoing skipper training and learning to be fully at ease on his new vessel.
Determining the right boat to buy for their needs, they spent valuable time looking at the Lagoon 52 in the Whitsudndays and the Lagoon 42 in Sydney with John Cowpe, which helped their decision making process. John and Tania agreed to extend themselves and go for the larger boat. They had also considered a charter but opted in the end for the more personal connection of owning their own boat.
John advises getting up and close and personal with the boats for comparison before making a decision.
Working with TMG Yachts was a positive experience for John and Tania, the team were always on hand and did everything they could for them throughout the process.
John and Tania plan to spend the next 12 months taking relatively short passages around Sydney Harbour, up to Port Stephens at the tail end of whale season and Jervis Bay to see the dolphins. Neil Driscoll will be accompanying the couple on their first trip to support them as they get to know their boat, working up from using the genoa sail to the mainsail as they progress.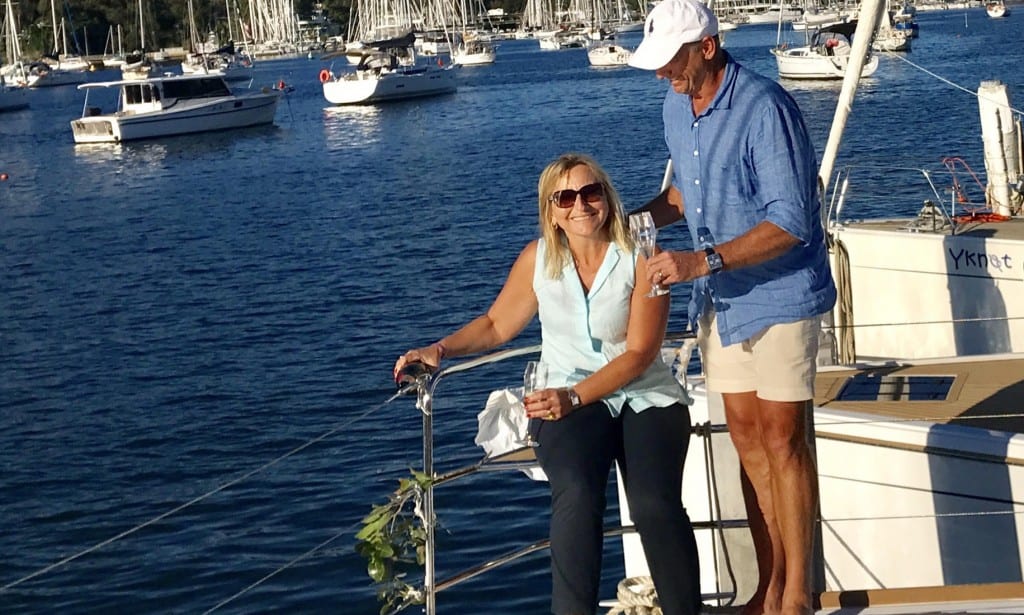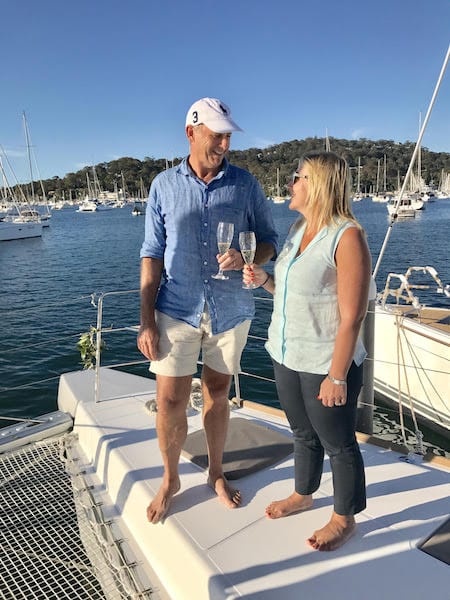 Why the name Paradise? This beautiful boat will be just that for John and Tania, a way to escape to a place where they can find their paradise. They enjoy going on overseas holidays to find peace, but as a busy, time poor couple, their boat will provide the perfect means to get away when they can't go abroad.
The best advice they were given while they were buying their boat was from Michael and Ann Kornfeld and that was to be prepared and be patient, and '…don't be fearful of jumping in. Think of what you want to do and do it'.
John and Tania look forward to getting to know their boat, and hope to venture to the Whitsundays and Western Australia as soon as they can make time. The ocean life on Paradise beckons.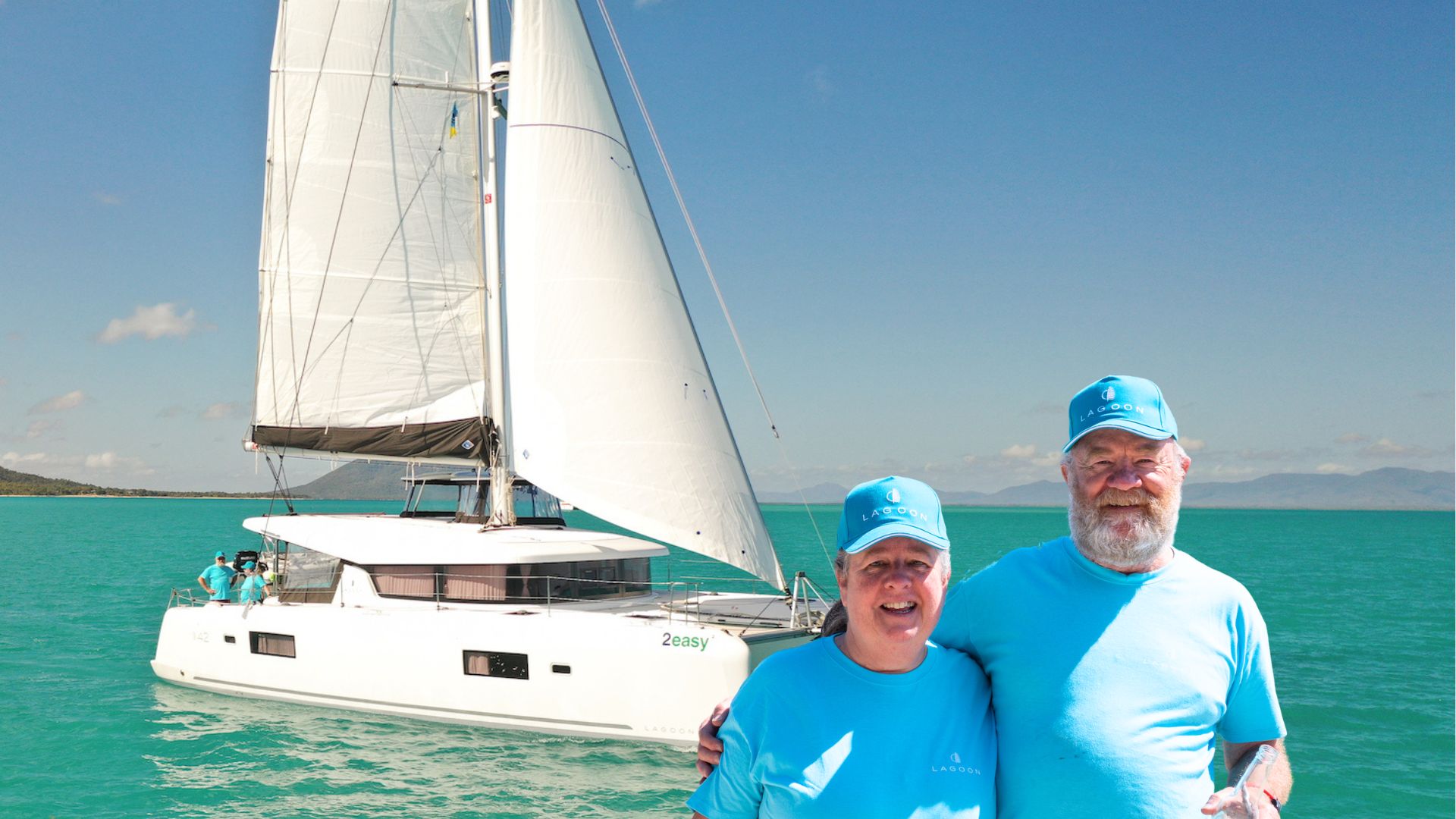 "I first saw the very first Lagoon 42 that came to Australia at the Sydney boat show in 2015. I just felt that it had everything I needed, we purchased the boat through TMG and we've been looked after very well by all the staff. We've really enjoyed the boat the first 5 months" – Ross Smith Lagoon 42.
read more