Living the dream single handed onboard 50ft Lagoon
Mark Rolle envisioned a life on the sea and when the opportunity presented itself he didn't hold back.
After working hard for years Mark sold his business and decided that there was more to life than work. He always thought of owning a boat, he had always loved the ocean and when the opportunity presented itself he took it.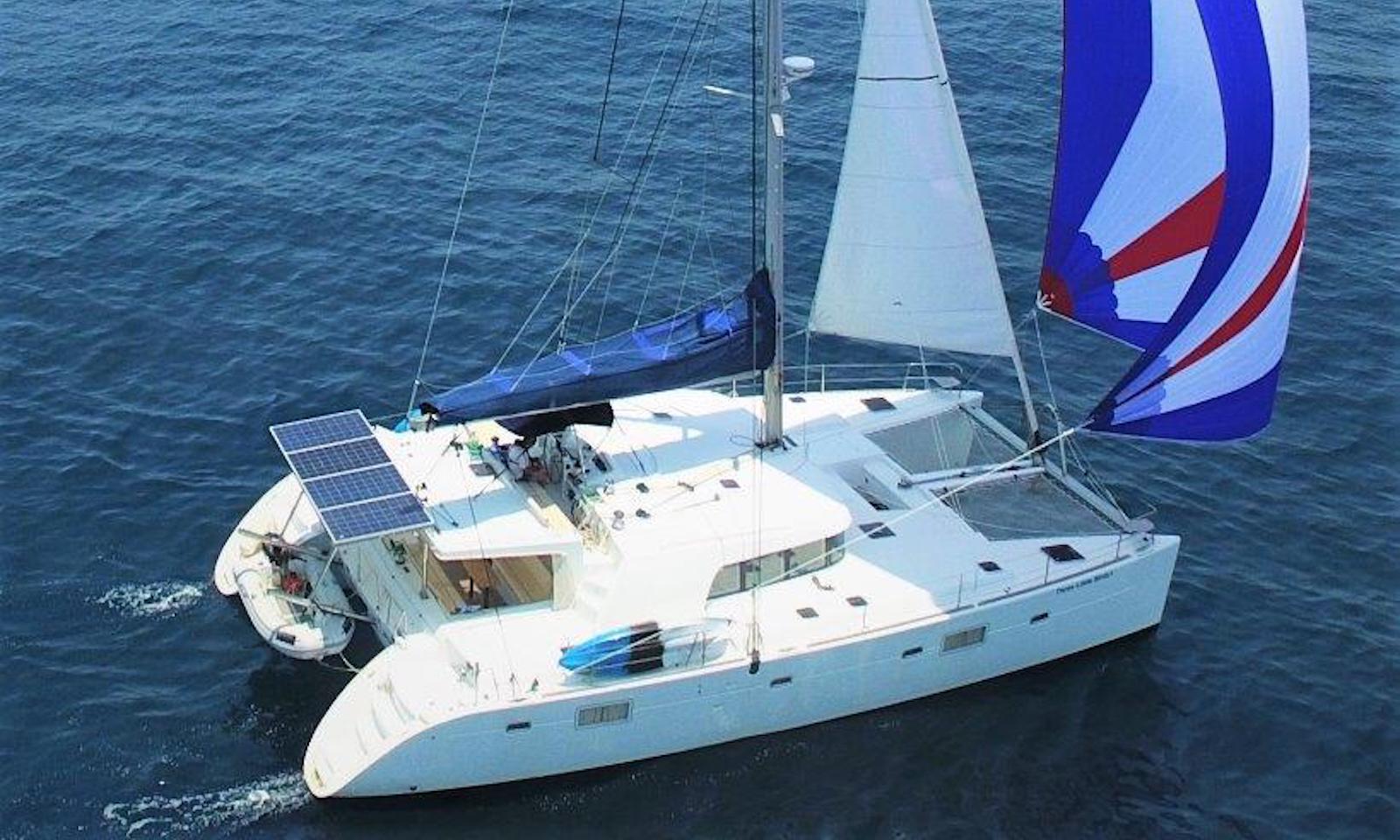 When looking for his dream vessel he really wanted it to be his mobile home, something he could live comfortably onboard. Being a practical person he was also looking for something he could comfortably manage single handed and also perform well, for him, Lagoon ticked all the boxes. He was originally looking for a 440 or 450 but he was impatient and there were none on the market at the time. After stepping aboard the Lagoon 500 he immediately made an offer. He spoke of his instant excitement when he first saw Three Little Birds and thinking, "Wow, that's a lot of boat".
Since then he has been travelling the East Coast of Australia and the Pacific, only spending a handful of nights off the boat in the last 4 years. In April 2017 Mark and Three Little Birds were in a game of cat and mouse trying to outfox Cyclone Debbie. He was in Airlie Beach at what is now Coral Sea Marina when she hit and fortunately dodged a bullet with only minor superficial damage.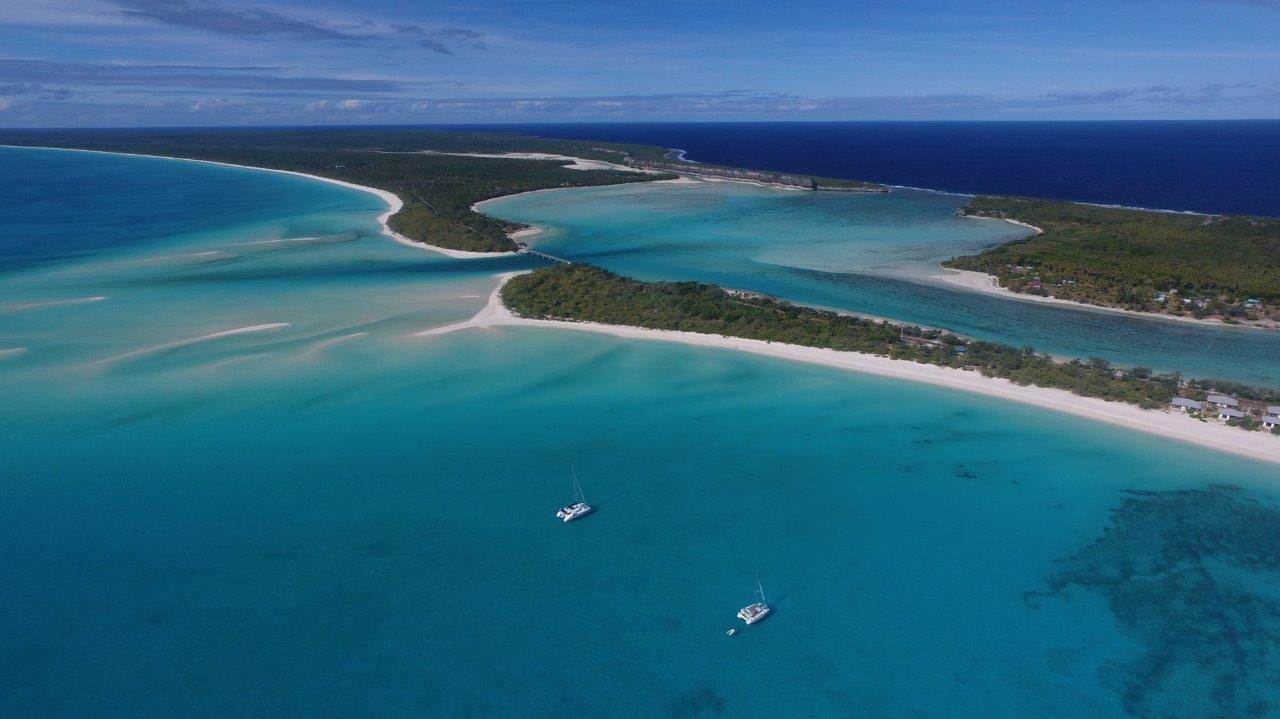 Mark spends a lot of his time in the Whitsundays, hosting International backpackers in return for cleaning and polishing of his Lagoon 500. However, a huge goal of his was to do some blue water cruising and so he took off with the 2019 Go East Rally to New Caledonia and Vanuatu which was a huge accomplishment and an opportunity to meet many amazing people.
This video will show why sailing your Lagoon to these destinations is so rewarding.
Prior to owning his Lagoon, Mark only had sailing experience from his childhood, sailing Manly Juniors. He knew only a little about tides, trade winds and currents. For much of his initial cruising he was constantly sailing against the weather, trade winds and struggled with light downwind conditions and booms swaying and banging. This resulted in more motoring than he preferred during such downwind conditions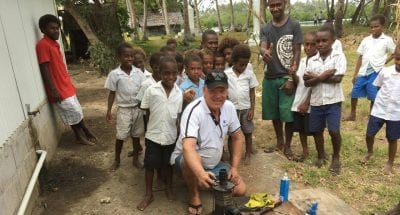 It wasn't until his trip back from the Pacific that he became determined to find a solution to his problems and get himself a single handled spinnaker set up. After a lot of research Mark rigged his Lagoon 500 to be able to single handed fly an off the shelf Rolly Tasker Asymmetric Spinnaker and says it has been great and was impressed by the price.
(Watch his video on the set up).
"Deploying it is easy, the sock slides straight up, in light winds this is really easy. I've led all the rigging back to the cockpit and I've put a trip line to release the tack quickly if de powering the sail instantly is required.
Pulling the sail down is not a problem, in the light winds it's just a matter of pulling the sock straight down. In the heavier winds we've got the Tylasker fitting and we punch the tack off and it streams the sail away like a big flag taking all pressure off, then slide the sock down and pack it away."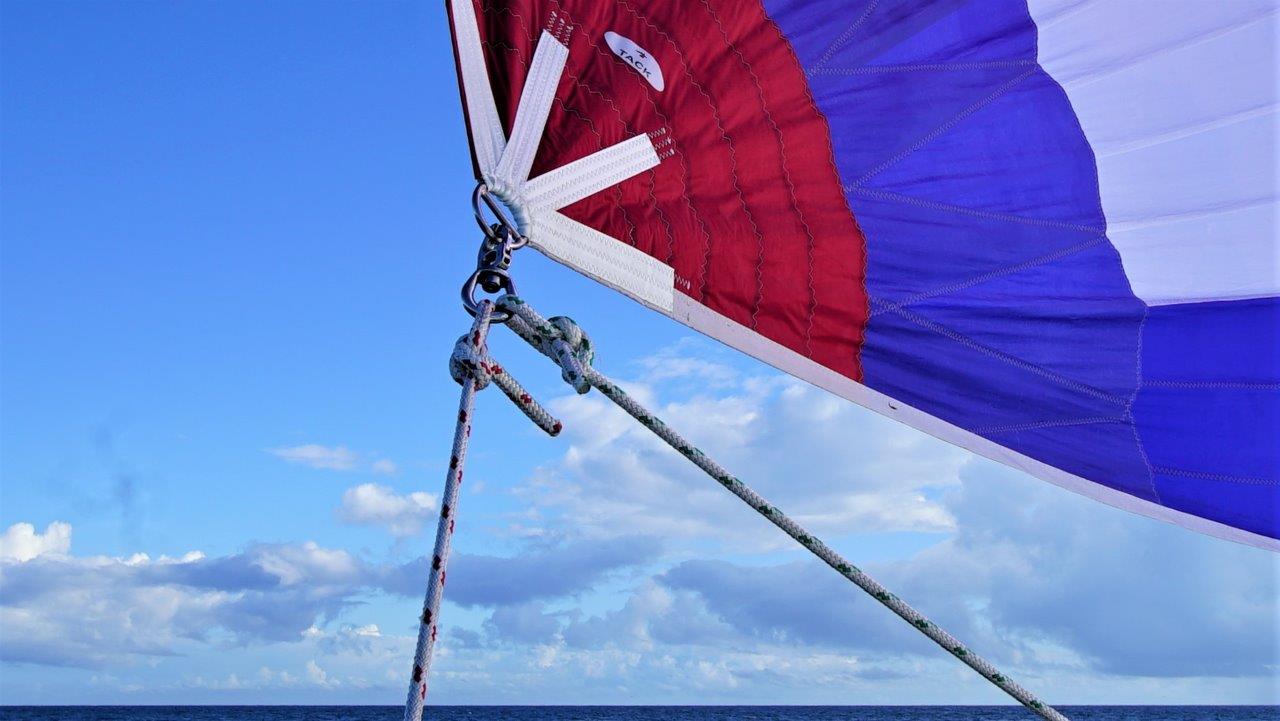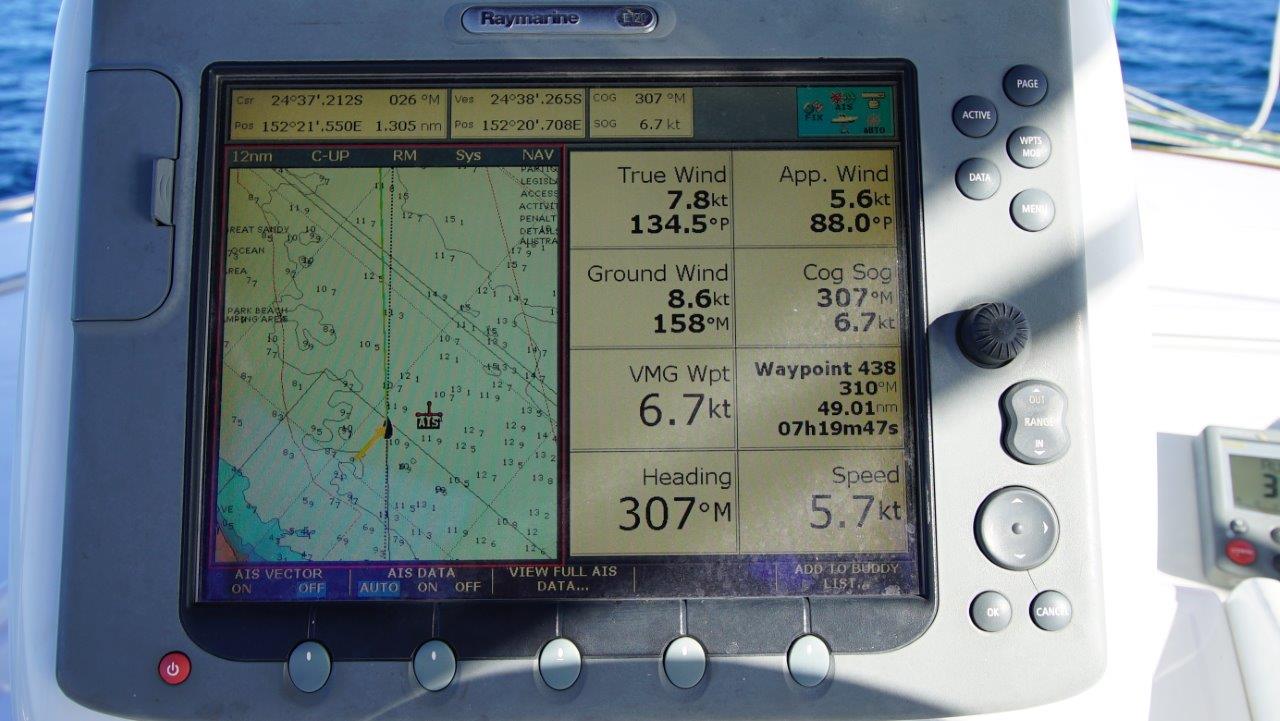 After travelling downwind with a NE 10-15kt breeze from the Gold Coast to Sydney in 49 hours and with an average speed of 8.2kts with just the Spinnaker, and a heap of extra sleep due to the new found silence, Mark is a strong advocate for the spinnaker and wants people to know how easy it is to use single or short-handed and to not be intimidated. After doing a Facebook pole of Lagoon owners he discovered that of those who have a spinnaker only about 30% use it regularly, mostly due to a lack of confidence, particularly deploying and retrieving. Although it is important to have the correct set up and security measures he wants everyone to know that this downwind sail has seriously changed his sailing experience for the better and after a bit of practise using it you develop a lot of confidence quickly.
Mark has also made a number of other improvements to his vessel since purchasing it second hand, including a set of folding propellers and new sails. His old sails were unable to perform well under 60 degrees to the apparent wind and now he is able to comfortably sit between 35-45 degrees and get close to 8kts boat speed in 15kt of apparent winds.
For now, Mark has no fixed sailing goals other than returning to Vanuatu and New Caledonia when borders open and is just drifting with the wind. He is currently in isolation in the Whitsundays due to being in a high risk category and was floating between Pancake Creek and Lady Musgrave the last few months waiting for restrictions to ease. Although he often has helpers on board from time to time he often spends long periods at sea by himself so things haven't changed too much. He describes the Whitsundays at the moment as "like the 80s", there are much less boats on the water and the radio has gone quiet. There is currently a lot more greenery and wildlife about. "It is the perfect way to isolate".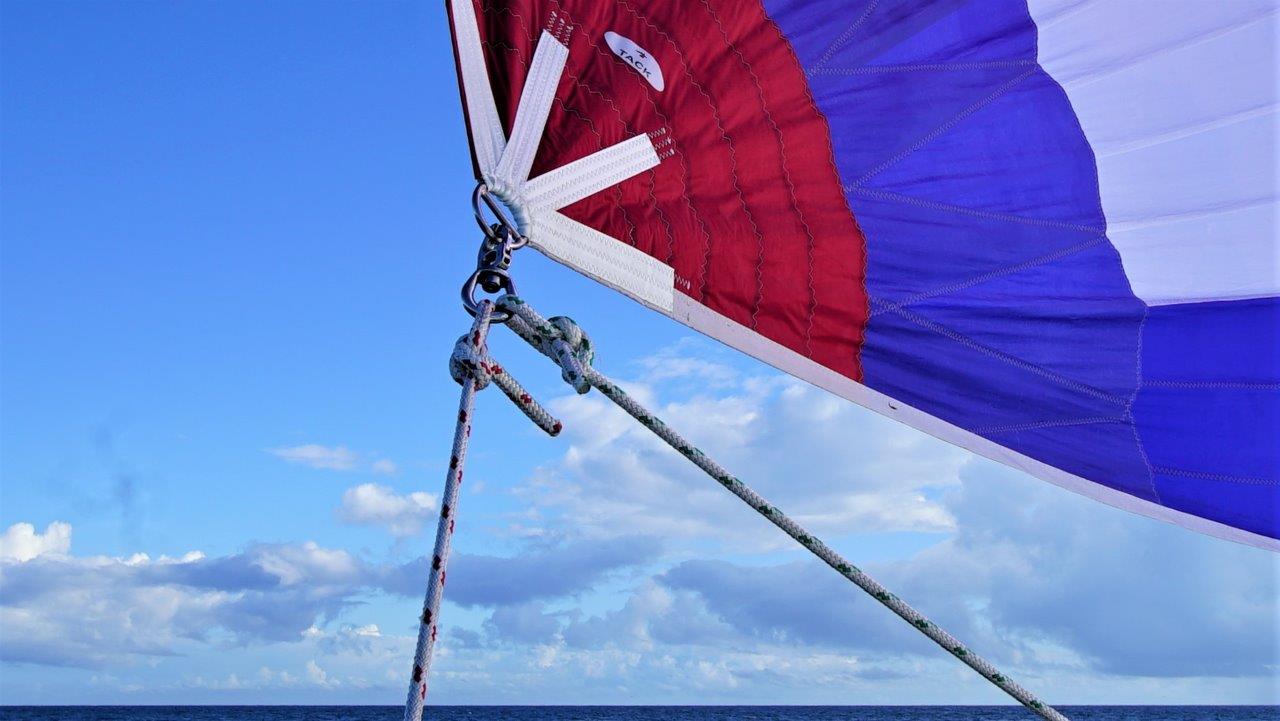 His departing words were… "Enjoy life while you can because you  just don't know what's going to happen tomorrow."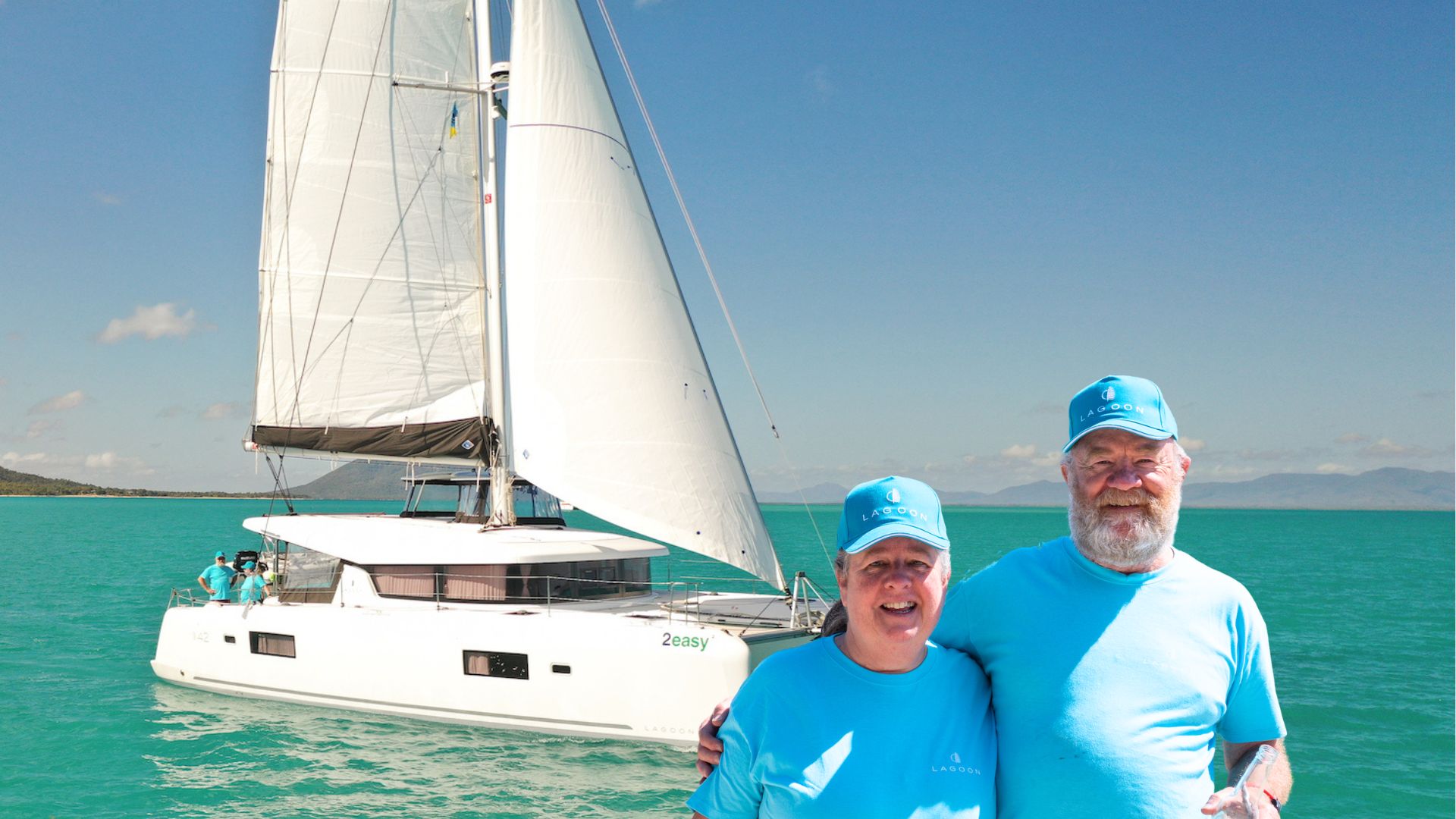 "I first saw the very first Lagoon 42 that came to Australia at the Sydney boat show in 2015. I just felt that it had everything I needed, we purchased the boat through TMG and we've been looked after very well by all the staff. We've really enjoyed the boat the first 5 months" – Ross Smith Lagoon 42.
read more