Navigating the Mediterranean: Jabulani's Adventure Continues
Lagoon 46 Owners Journey with Mike and Linda
A year on, we checked in with Linda and Mike, proud owners of a Lagoon 46, Jabulani. They embarked on an extraordinary journey in 2022 and have since travelled through the Mediterranean, and their story is one filled with adventure, community and a love for food. As Mike reflects, "It's been one hell of a trip."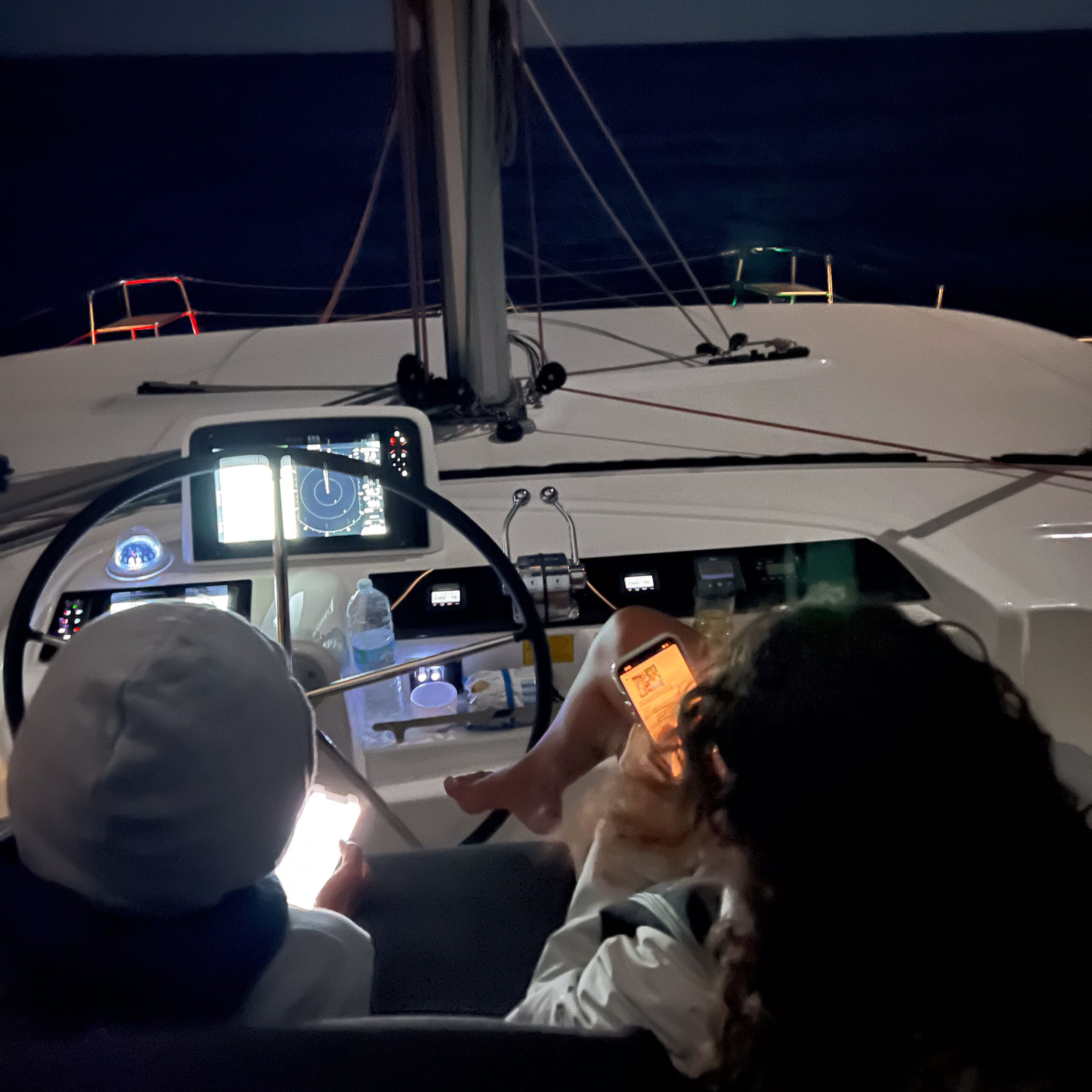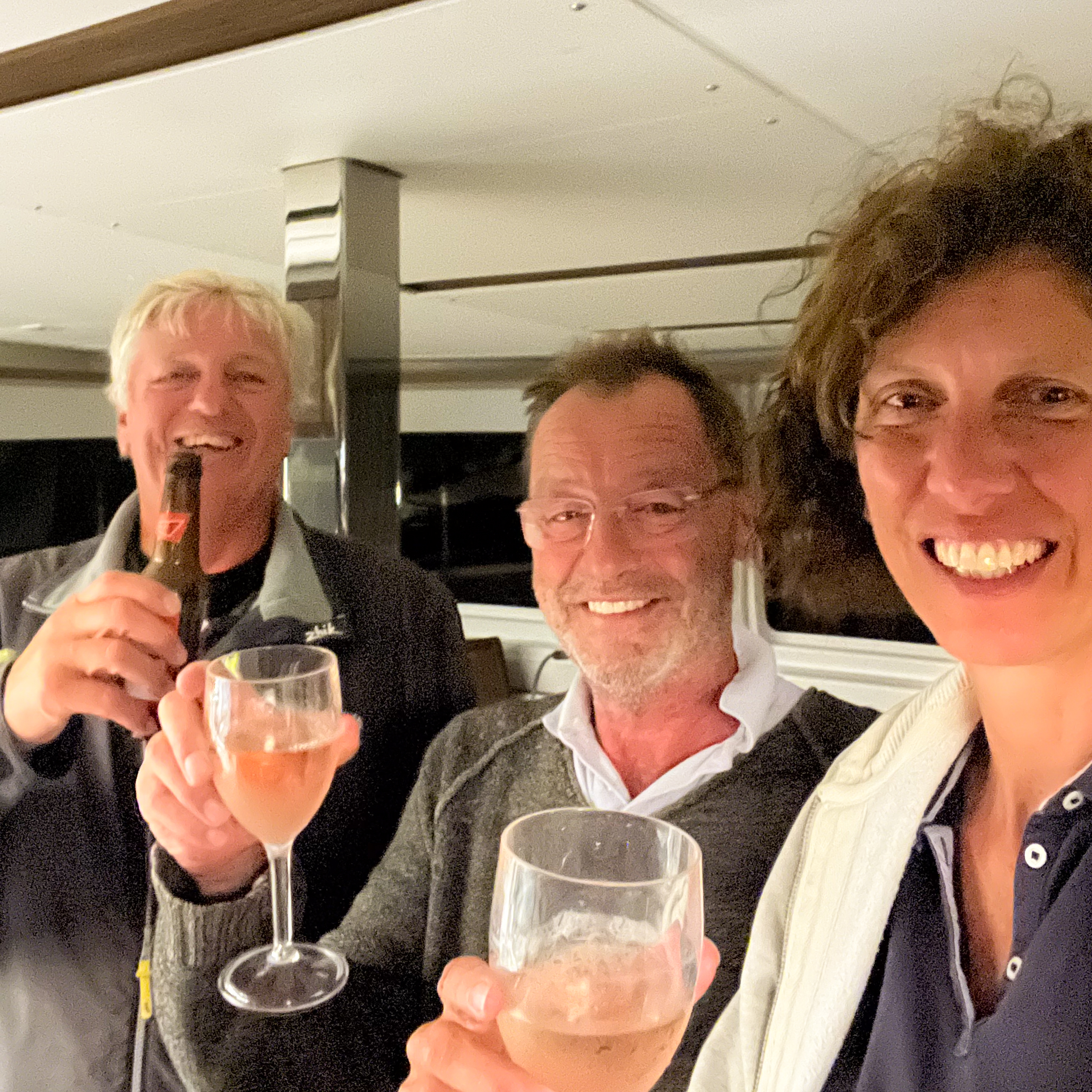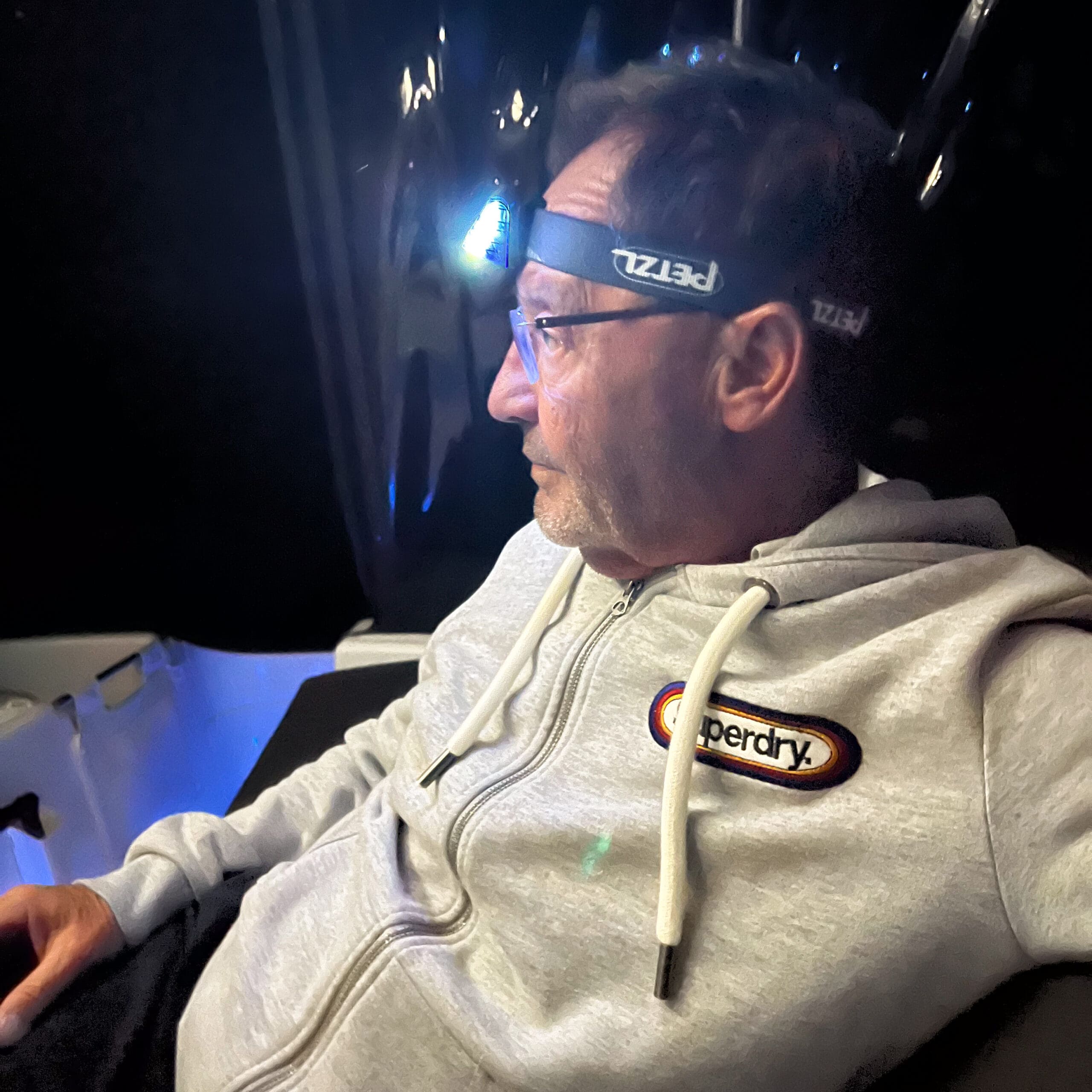 A Remarkable First Year
The Journey Begins: Atlantic Adventures
Their adventure began when they set sail from Les Sables d'Olonne and faced the challenges of the Bay of Biscay with a skipper from Halcyon Yachts. After their first overnight sail they arrived late to the picturesque fishing village of Camariñas, where they were greeted by the vibrant Festival of the Sardines. Linda recalls, "The festival just kicked off, and we were really tired from the Bay of Biscay, but it was just incredible."
The couple continued their voyage along the coasts of Spain and Portugal, with Mike describing the experience as "an amazing achievement." Their ultimate goal was to reach the Mediterranean, a dream shared by many sailors starting their European journeys.
Sailing into the Mediterranean through the Gibraltar Strait was a challenging experience, arriving through thick fog. Linda recounts, "It was scary because you're at the radar, and you're looking at all the AIS, with cargo ships and cruise ships everywhere, but you navigate it all, and it's fantastic."
Their Mediterranean adventure has not been limited to the sea; it has also extended to land. They explored Morocco, savouring the freedom to choose destinations and soak in diverse cultures. As Mike passionately states, "We can stop, we can slow down, and that's what we did."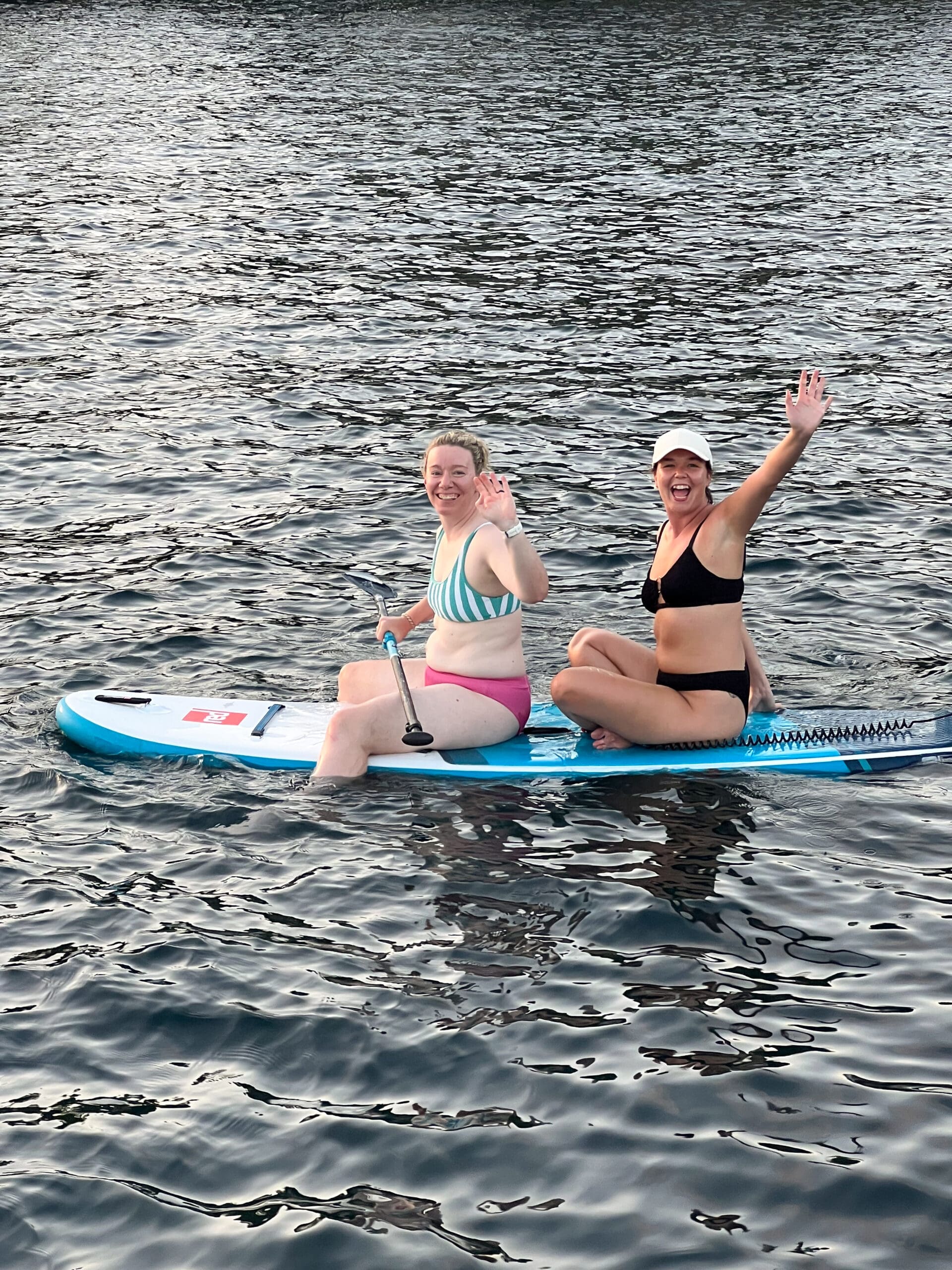 Cartagena's Booking Blunder
Their next stop was Cartagena, but here, a humorous mix-up occurred. Mike explains, "So, we're approaching the Marina. Hello, Cartagena. Hello, Cartagena. Oh, we have no booking, and then I realized I booked Cartagena in Colombia." Despite the booking mishap, they navigated their way through the situation with positivity, a fabulous start to their Mediterranean adventures.
Island Paradise: The Balearics to Italy
The Balearic Islands beckoned with their allure, offering a playground of pristine waters and charming ports. Mike and Linda delighted in exploring Ibiza, Majorca, and Minorca. For them, it marked a significant milestone their: "First swim off the back of the boat."
And then came an adventure that tested their family's sea legs—the overnight sail with the kids to Sardinia. Despite initial trepidation, the children emerged from the experience thrilled and lived to tell the tale. Then onto Sicily, with its rich history and delectable cuisine, became another unforgettable stop on their journey.
Schengen Shuffle: Navigating Immigration Challenges
Weather challenges and the intricacies of Schengen visa limitations presented hurdles. "We ran out of Schengen time," Linda recalls. To overcome this obstacle, they enlisted the assistance of Halcyon Yachts, who expertly guided the boat out of Schengen and into Albania. It was a learning experience, one they refer to as the "Schengen shuffle."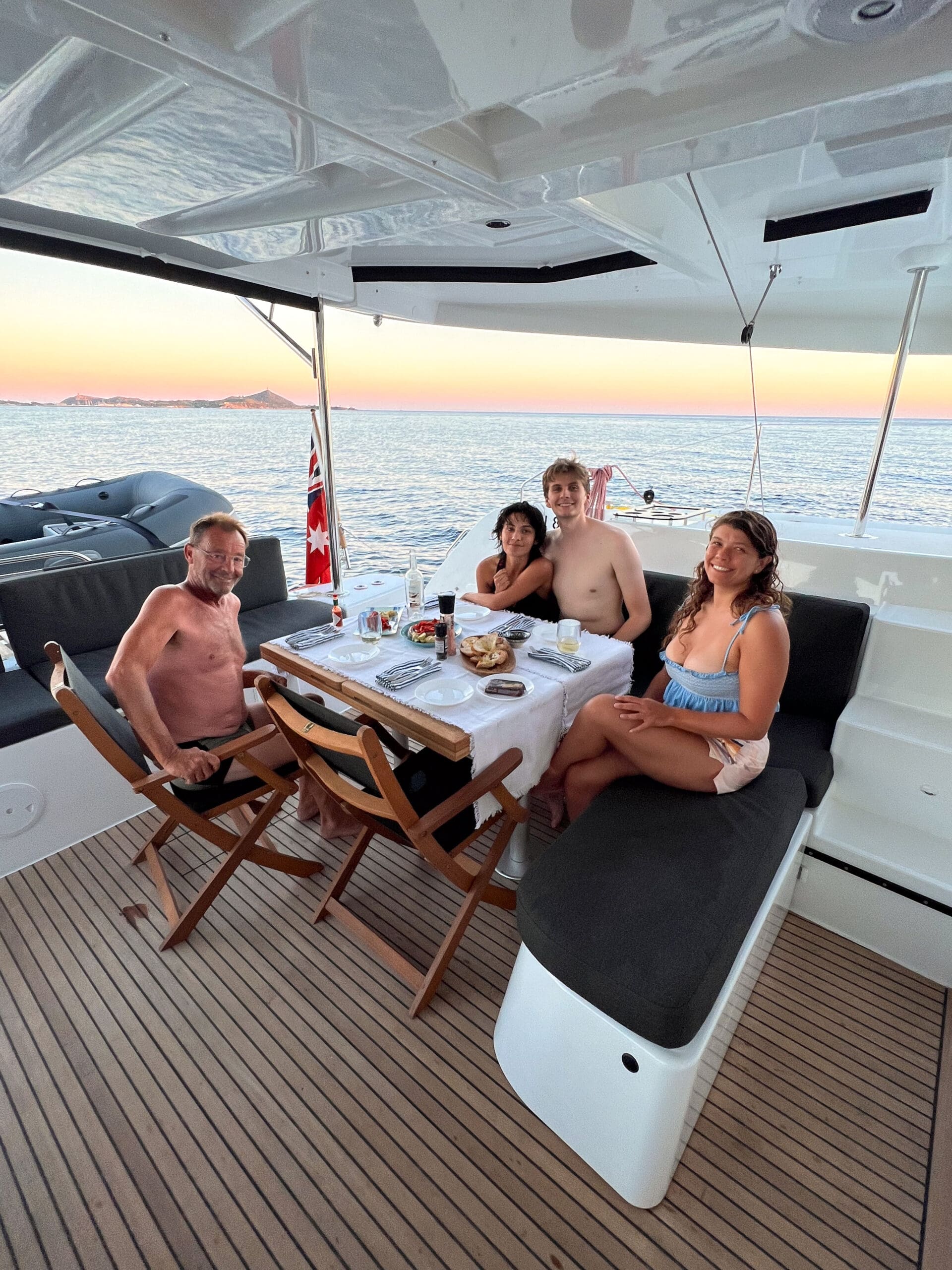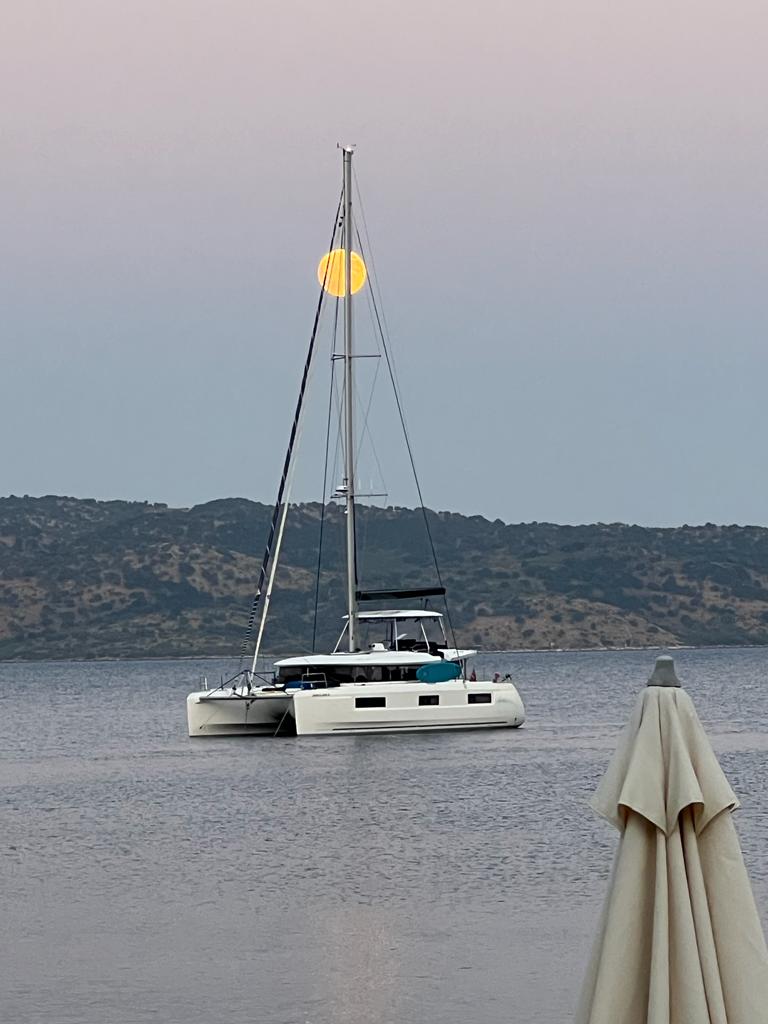 Albania's Unexpected Hospitality
Their path took them to Albania, a destination that held a delightful surprise. A chance encounter at a restaurant led to a memorable encounter with a chef who had lived in Sydney. "He came and swam out to our boat and brought us a bag of fruit," Linda fondly remembers. Such encounters epitomized the richness of their journey—a tapestry woven with extraordinary moments and connections with diverse cultures. 
Community in Porto Montenegro
After a delightful cruise through southern Croatia they landed in Porto Montenegro their chosen wintering destination, and it didn't disappoint. Here, they discovered a vibrant live-aboard community.
Mike reflects on this sense of community throughout their travels, "It's really hard to explain. It's quite thick, and I don't think we'll ever lose some of these friends that you've achieved all these things together, and we're all living our dream."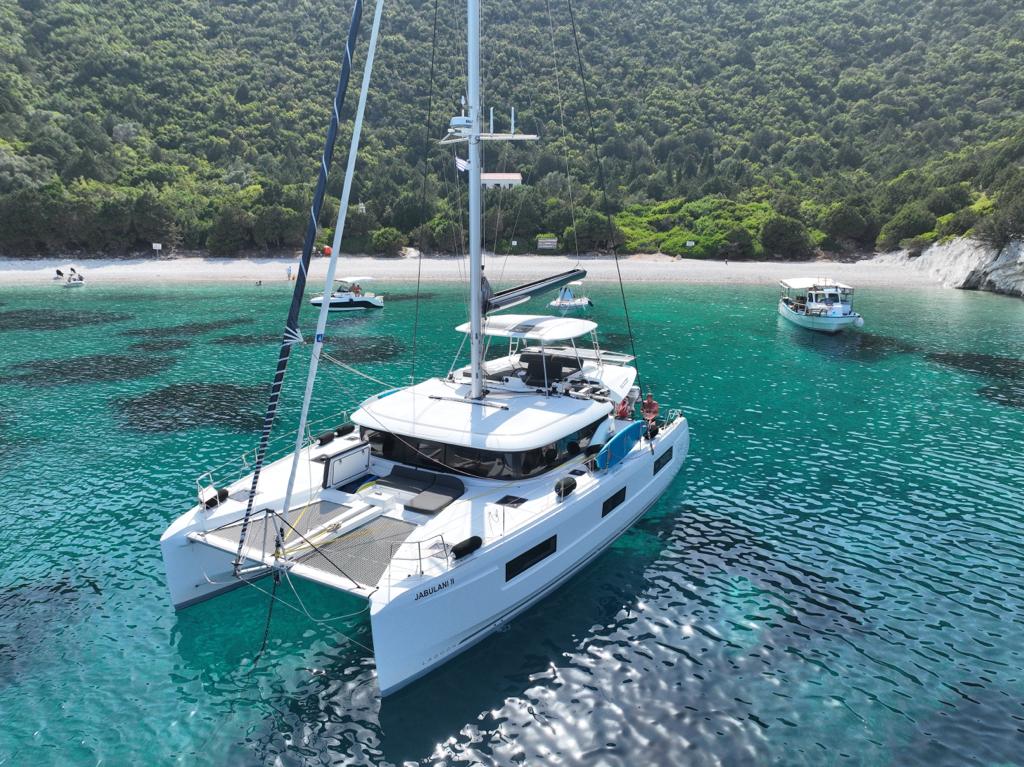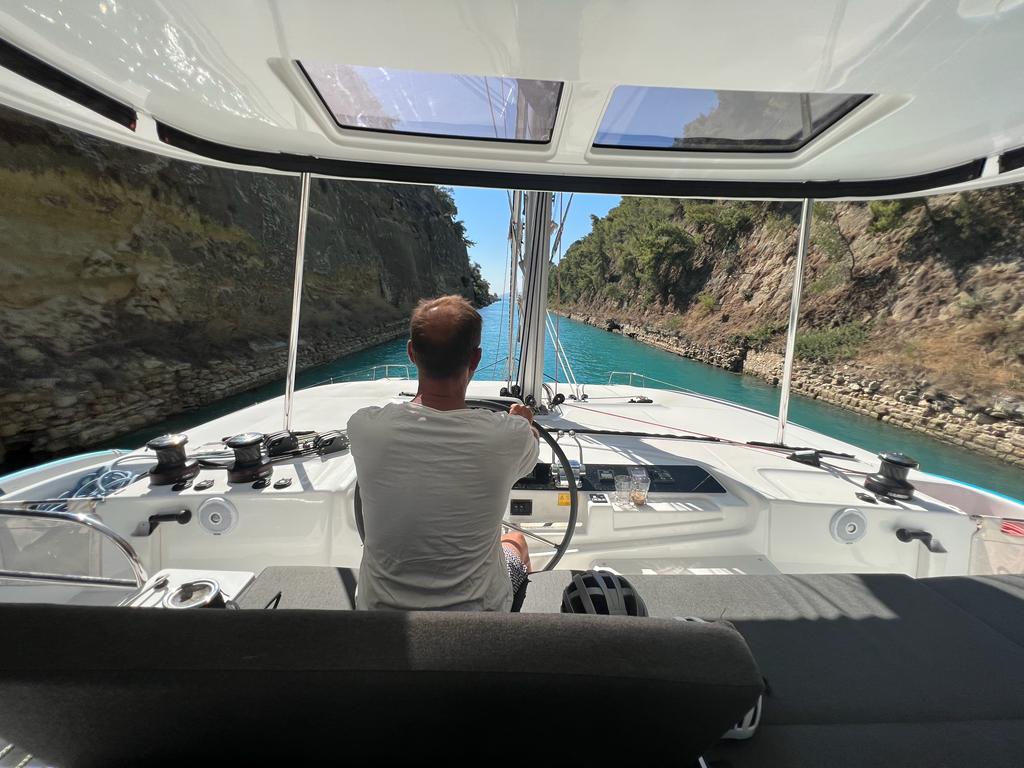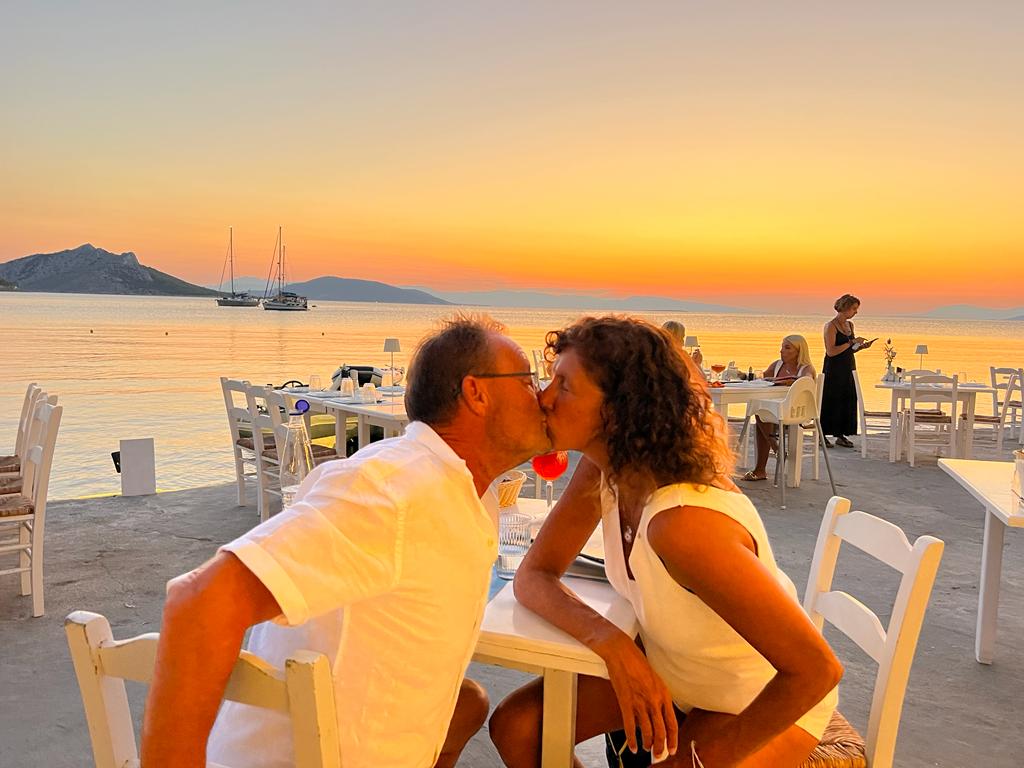 Season Two
New Horizons
After a reuniting with Jabulani for a new season in April 2023, Mike and Linda continued their Mediterranean exploration. They had their Lagoon 46 delivered to Venice where the journey began. From there, they sailed her to Trieste, down into Croatia, past Montenegro, and Albania, and into Greece where they currently are. Along the way they encountered captivating islands, historical wonders, and culinary delights. 
A Sentimental Journey Through the Corinth Canal
One of their most cherished moments was transiting the Corinth Canal, a journey that held deep sentimental value for Mike as he travelled there with his parents as a child. "I am
so proud dad that you took us there in a car and I've taken Linda in a boat", Mike stated fondly, "It's a great sense of achievement, it's an amazing thing," he continues, "It's an incredible structure that people started building in 1890, and what they did was amazing."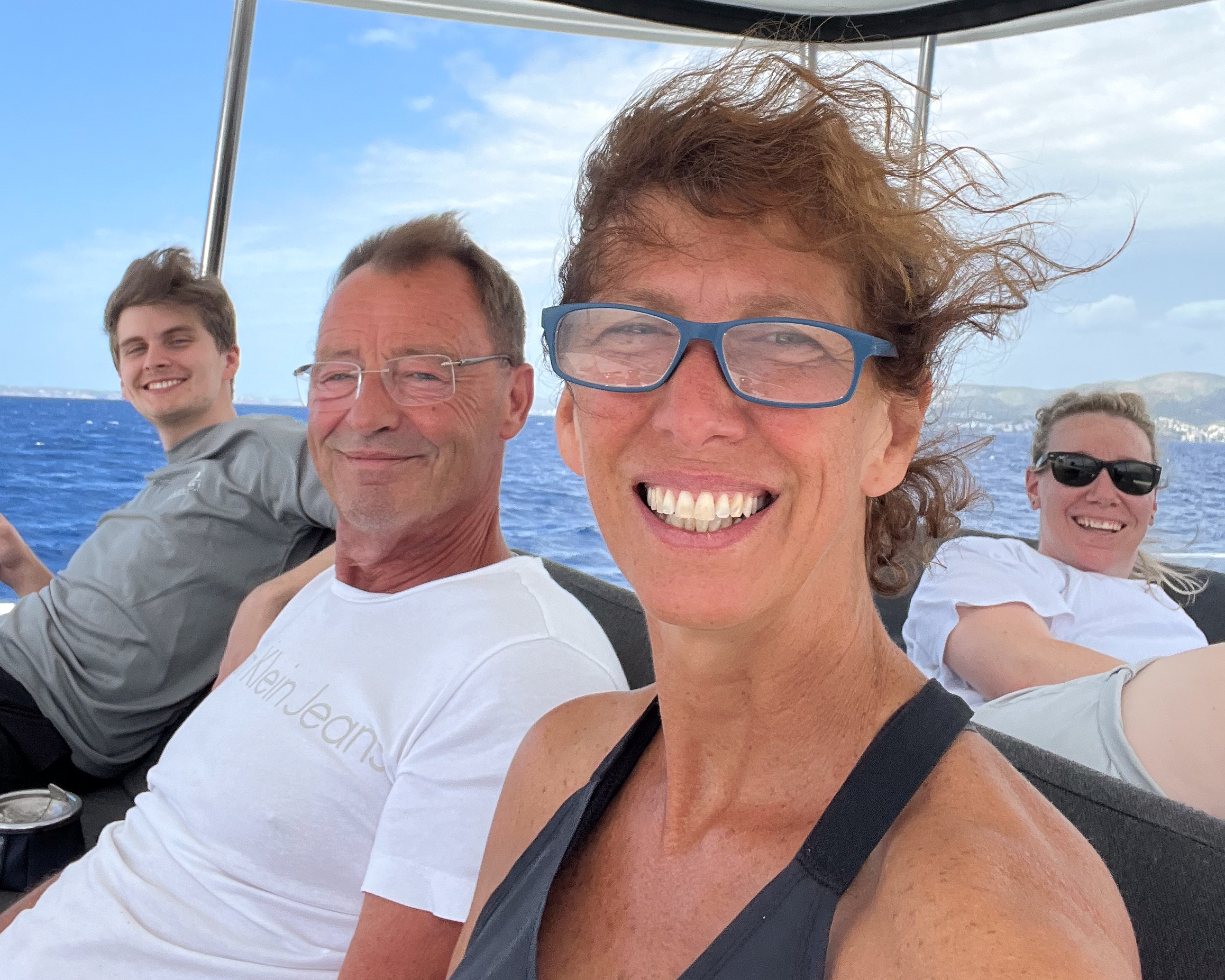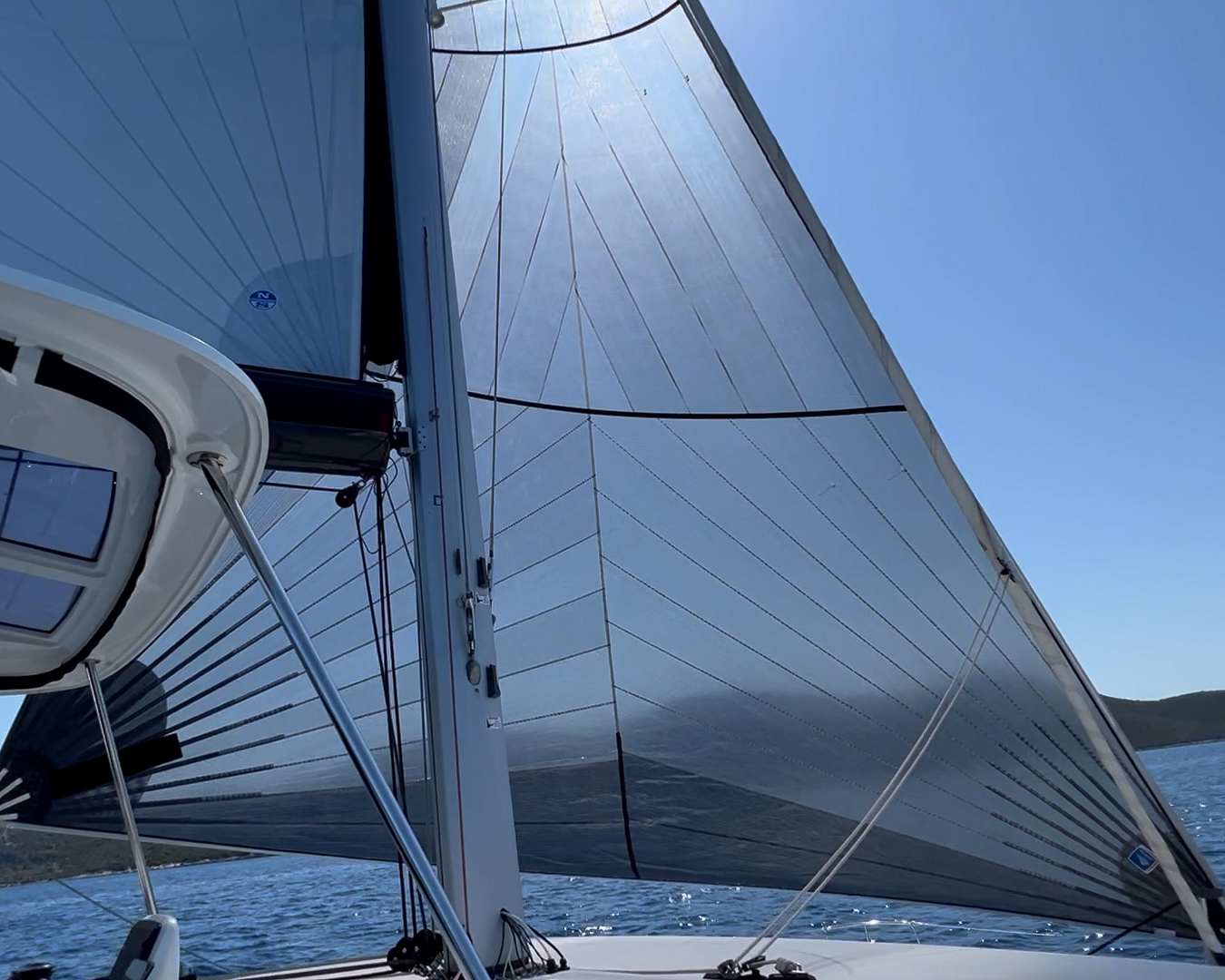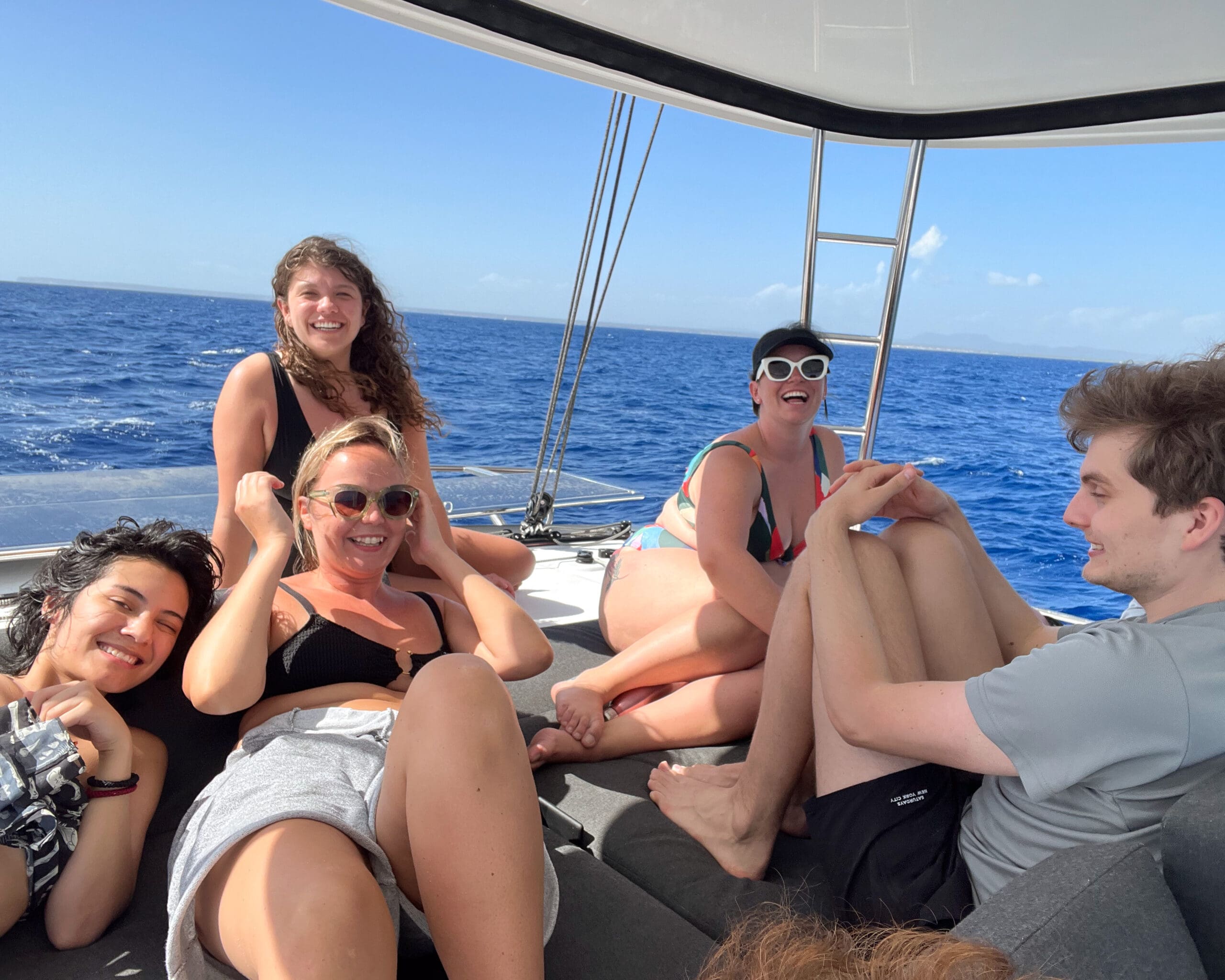 Lagoon 46 Favourites
Owning a Lagoon 46 brought its own set of joys and conveniences. Mike's favourite feature is the Code Zero sail, which excelled in light winds. He explains, "You get a sail up you can use on its own, and we seem to get some pretty good angles out of it."
For Linda, it was all about the boat's communal centre, the Flybridge. It has became the heart of the boat, where guests join them in the sailing experience whenever possible. "We love entertaining, we love having our friends and family on board because they can sit up here with us when we are sailing the boat," Linda explains.
Their other must-have features include their watermaker, a feature that significantly enhanced their journey. Mike notes, "It is fantastic because it means that you've got a lot more freedom and flexibility to go where you want." They also love their generator which came in handy when the latest heat waves hit Greece and they relied heavily on the air conditioning. "In hindsight we should have got more solar panels but we do find our generator handy for topping up the batteries," Mike added.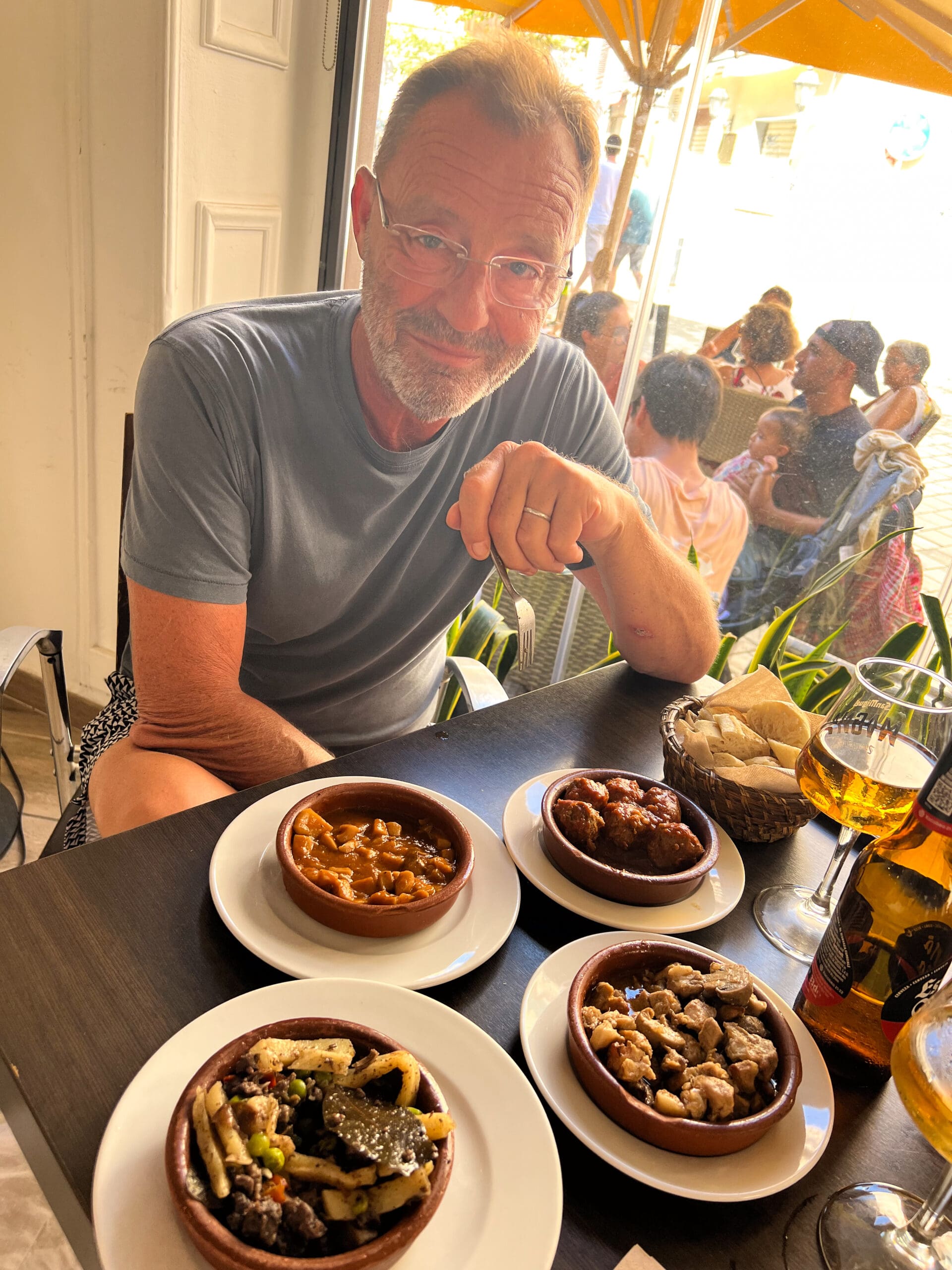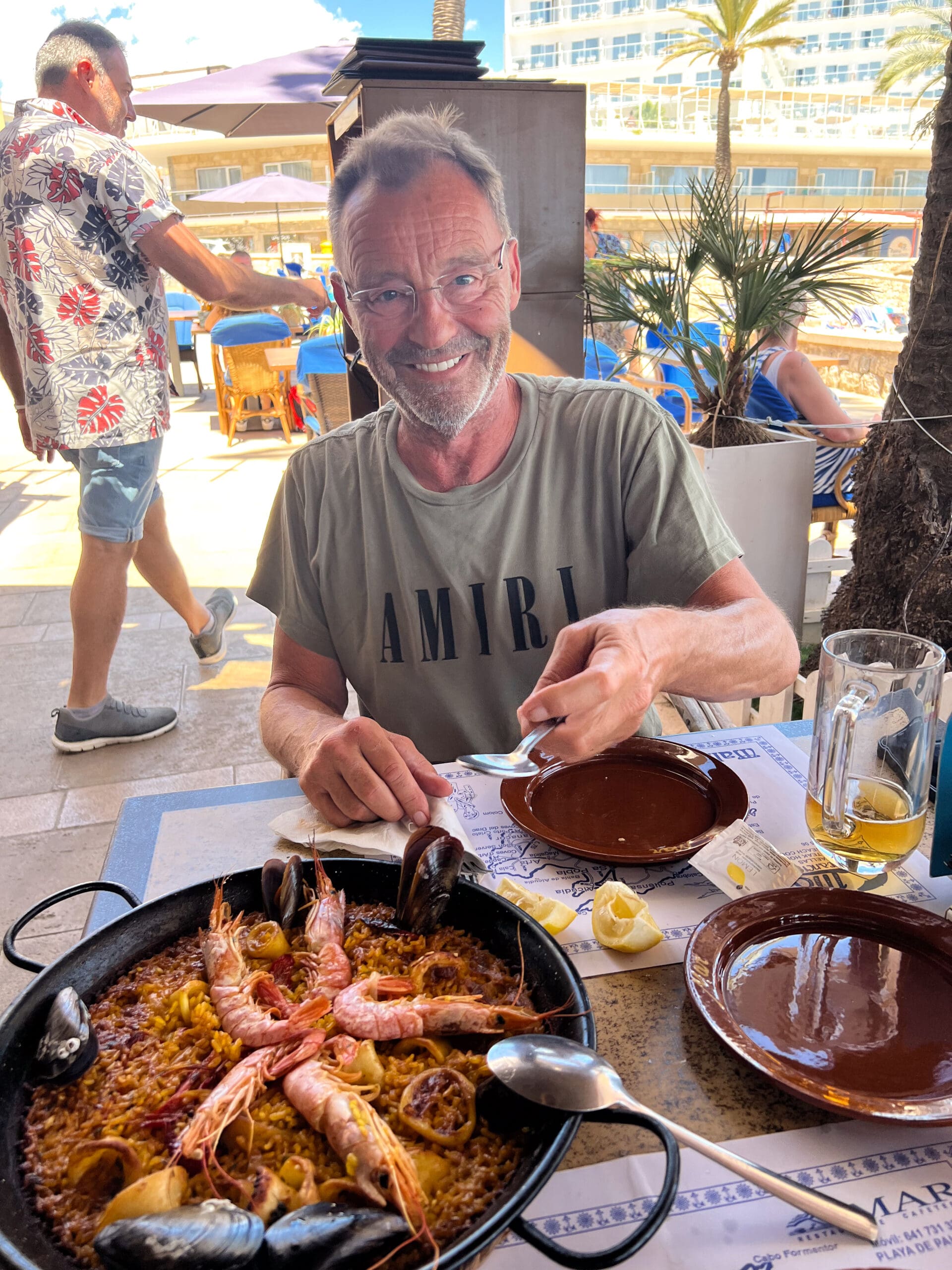 The Mediterranean Experience
Beyond their boat, Mike and Linda found the Mediterranean itself to be a treasure trove of experiences. Their love for the cuisine was evident. Linda, with a culinary background, marvelled at the diversity of food culture in each Mediterranean country. From France to Greece, every destination had its own unique culinary story to tell.
"The Mediterranean offers a rich tapestry of history, culture, and stunning landscapes," Mike reflects, "Travelling through different countries and exploring the local ingredients and cooking techniques has been an enriching experience."
As they prepare to enjoy the remainder of this season onboard their Lagoon 46, Mike and Linda express their gratitude for the incredible experiences and the community they've built along the way. They hope their journey and insights inspire others to embrace the magic of sailing in the Med.
Here's to another year of remarkable adventures and unforgettable memories!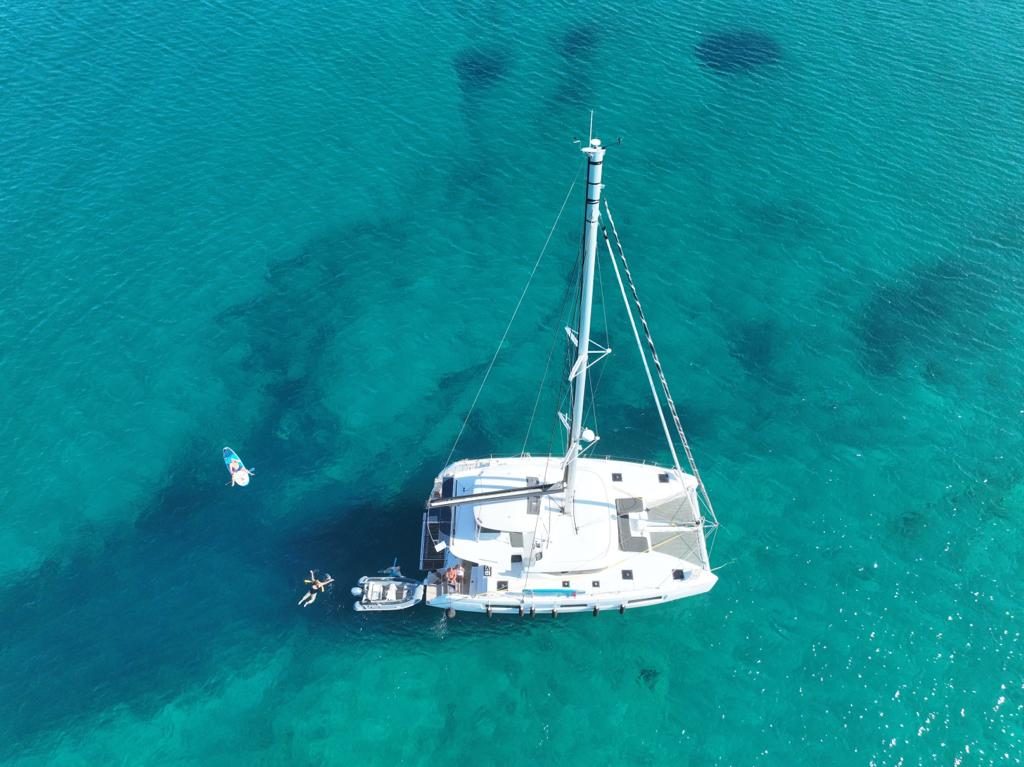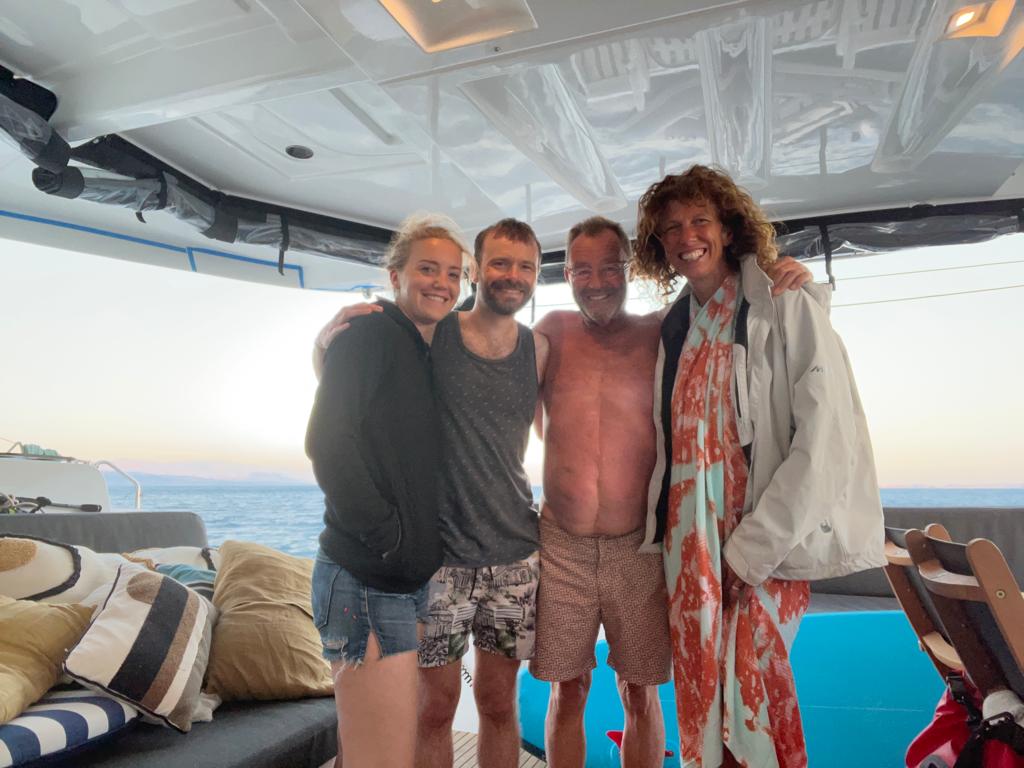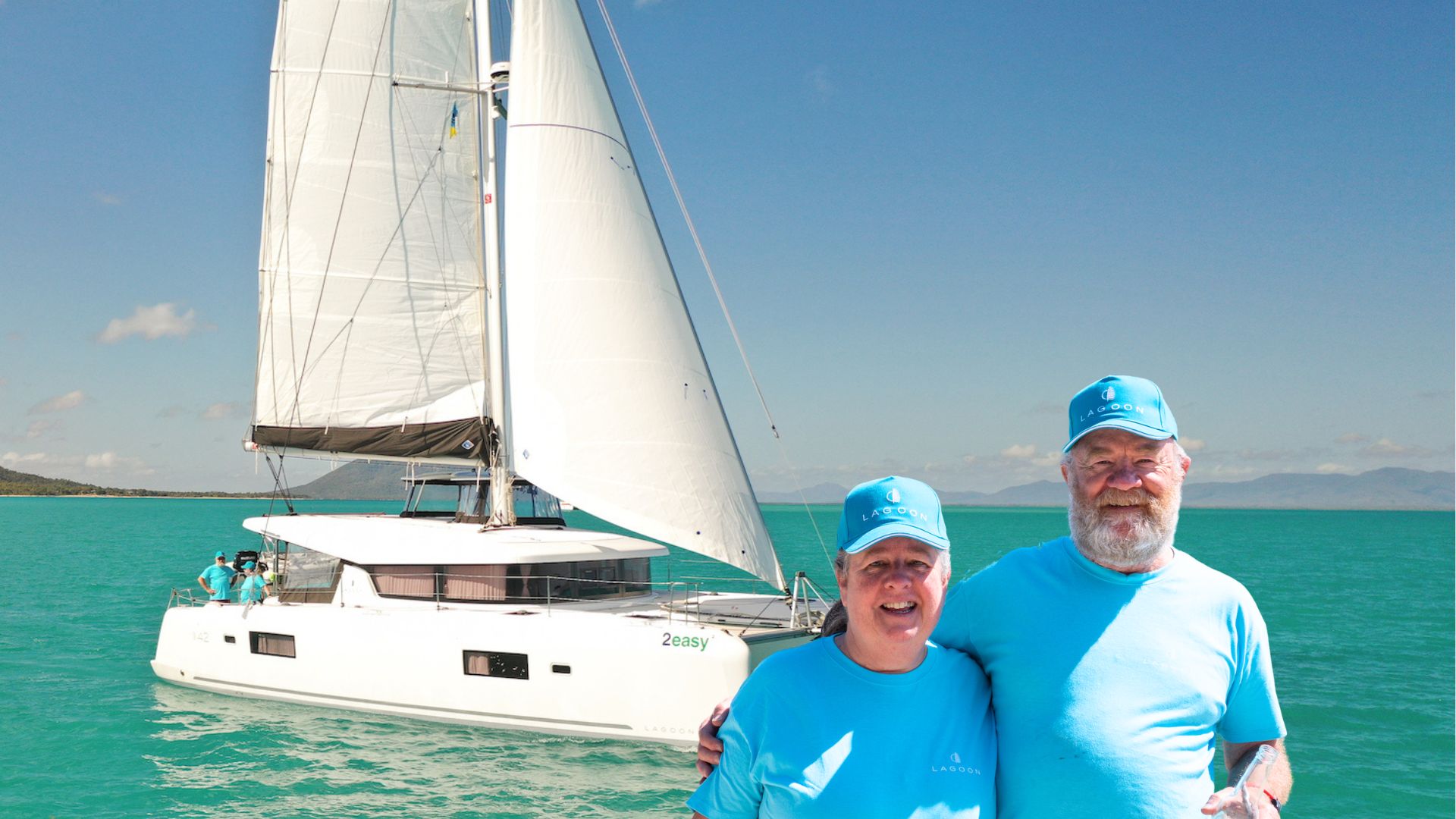 "I first saw the very first Lagoon 42 that came to Australia at the Sydney boat show in 2015. I just felt that it had everything I needed, we purchased the boat through TMG and we've been looked after very well by all the staff. We've really enjoyed the boat the first 5 months" – Ross Smith Lagoon 42.
read more