Pickup your Lagoon or Dragonfly in Europe and explore the World.
Whether it's the money you can save when buying directly from the factory in Europe, the adventure of a lifetime or the confidence in the commissioning and aftersales service… there are just so many reasons why to 'Go Euro'.
TMG currently has a representative continuing to conduct handovers to TMGs high-standard in France.
European Pickup Locations
The factories for both Lagoon and Dragonfly make them the perfect yachts for this pickup.
These yachts have been built for cruising so why not sail them back to the homeland.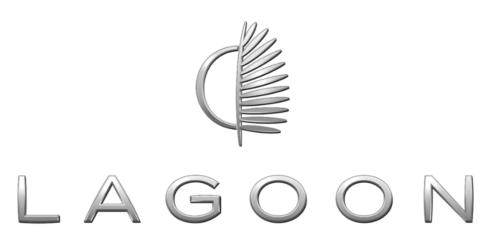 FRANCE
Lagoons factories in France are in the prime location to take on a Mediterranean tour. It just makes sense to launch your own boat in this unreal location.
Plus, Lagoon Catamarans have been built for Blue Water cruising so why not sail them all the way back to the homeland? The route possibilities are endless.
Lagoon has two primary factory locations Les Sables-d'Olonne for models up to 46ft and Bordeaux for 50ft and above.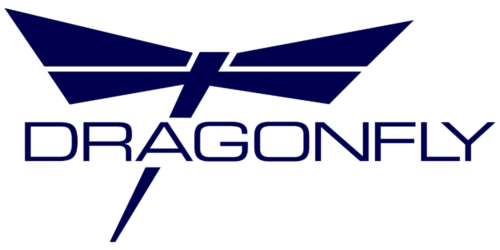 DENMARK
Dragonfly's factory is in Denmark is in a stunning location to explore the underrated waterways of Northern Europe.
The beauty of Dragonfly is that it is a family-owned company that pride themselves on looking after their vessels. Delivery from the factory means a personalised experience that you cannot get with other boat builders. This is an opportunity to sail the Fjord in summer and store your boat in the factory over winter where you know your trimaran will be well looked after.
DEDICATED TO YOU,
EVERY STEP OF THE WAY...
From the moment you sit down to specify your new build Lagoon, you will be guided by a team of dedicated professionals focused on delivering the right boat for you and your family and caring for you for the long term so you can enjoy every precious moment on the water.
TMG Yachts (Formerly The Multihull Group) Team is made up of catamaran and trimaran experts, here to help you make your dream a reality. At TMG Yachts (Formerly The Multihull Group) we strive for quality and success in all aims of customer service and this involves ensuring our team is only made up of the best. From deciding your model boat, choosing your options, understanding your vessel and post-delivery, we will assist every step of the way.
TMG Yachts (Formerly The Multihull Group) is uniquely positioned with our dedicated service centre exclusive for our customers. Vesseltec is driven by a group of marine industry professionals with experience and knowledge. You can be comfortable that your pride and joy is in safe hands. From commissioning to aftersales, our dedicated team will know your boat better than anyone else.
Vesseltec are meticulous with every detail, with extensive systems checks for every vessel prior to handover. All new boats come with a manufacturer's warranty backed by TMG Yachts (Formerly The Multihull Group) with an established and systemised warranty procedure. We help you understand what is covered under warranty and liaise with the manufacturers on your behalf should an issue arise.
Let us know what you are interested in and we will contact you shortly.
CHOOSE YOUR LAGOON CATAMARAN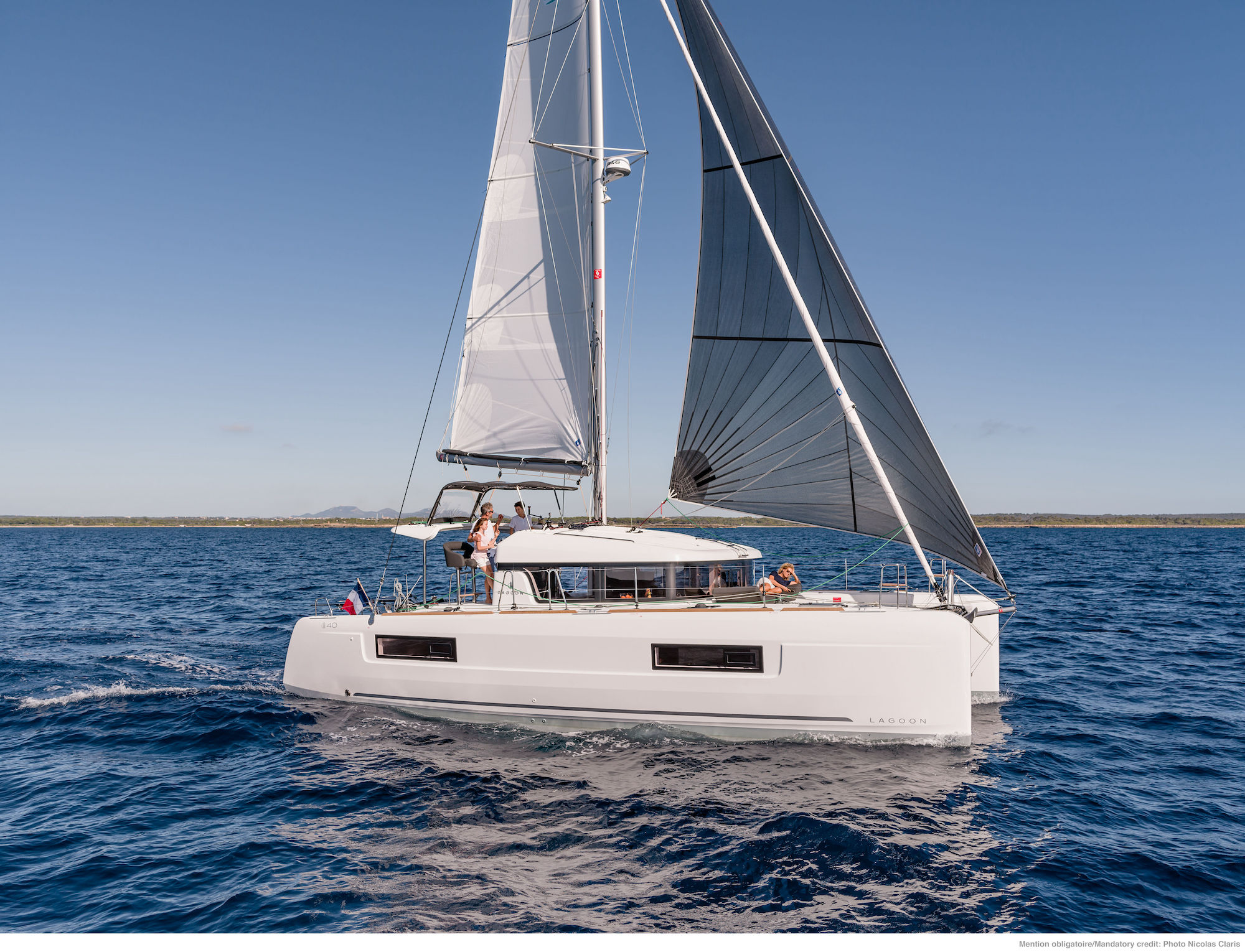 Sleek and innovative design is what defines the Lagoon 40.
With her new visual identity, the 40 immediately stands out …and showcases the synergy of Lagoon's innovation and expertise.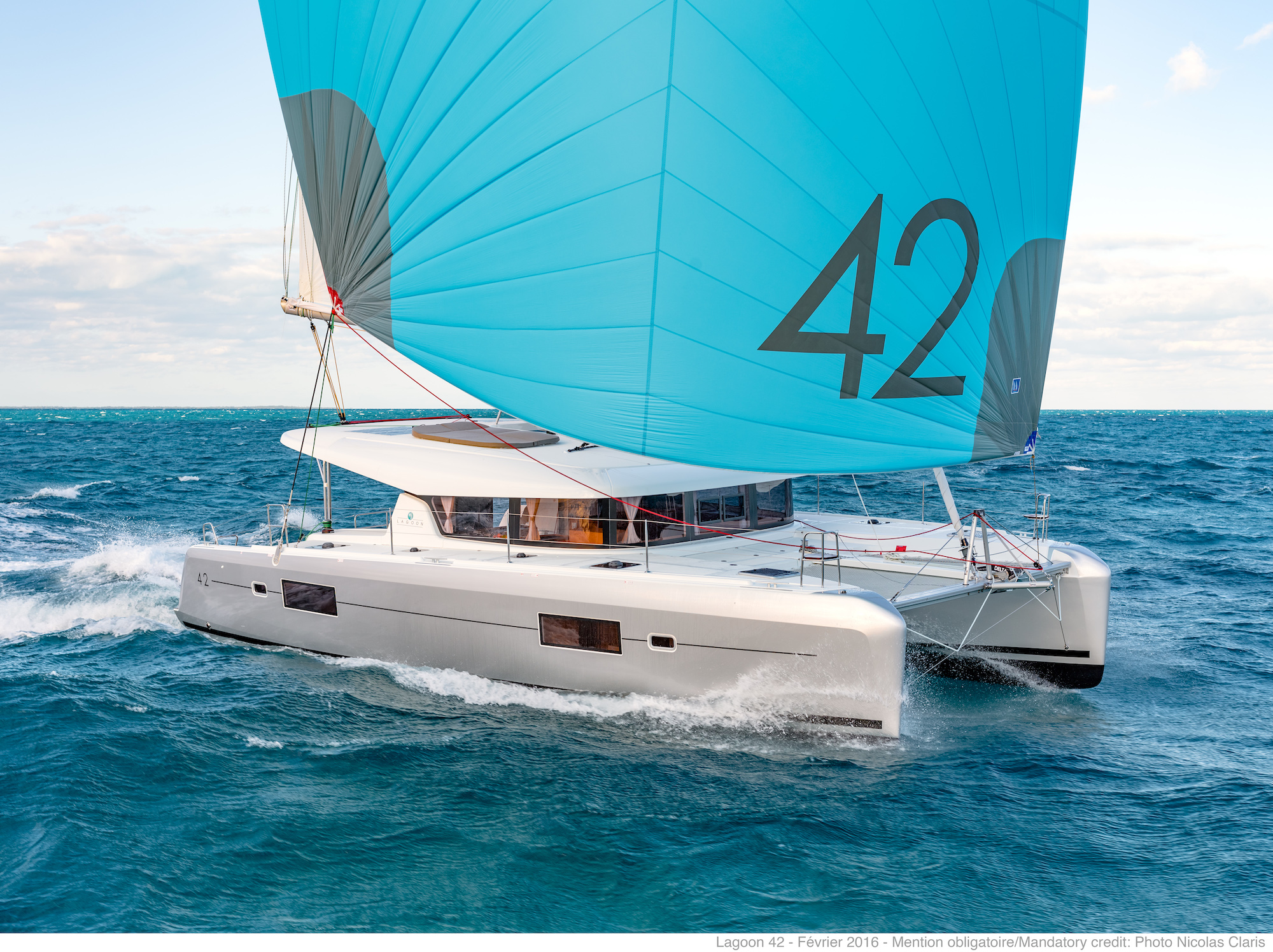 The worlds best selling catamaran awaits. Retaining the main features of the latest generation of Lagoons, the 40 shows off a unique visual identity with sleek curves and a groundbreaking single level cockpit.
This high-performance and the seaworthy boat is designed for user-friendly, enjoyable sailing with its elegant lines, unrivalled brightness and generous, interconnected spaces.
The Lagoon 51 marks the beginning of a new generation of Lagoons. This 51ft Lagoon reveals an optimized circulation onboard and great fluidity, prioritising sustainable activities and onboard living spaces.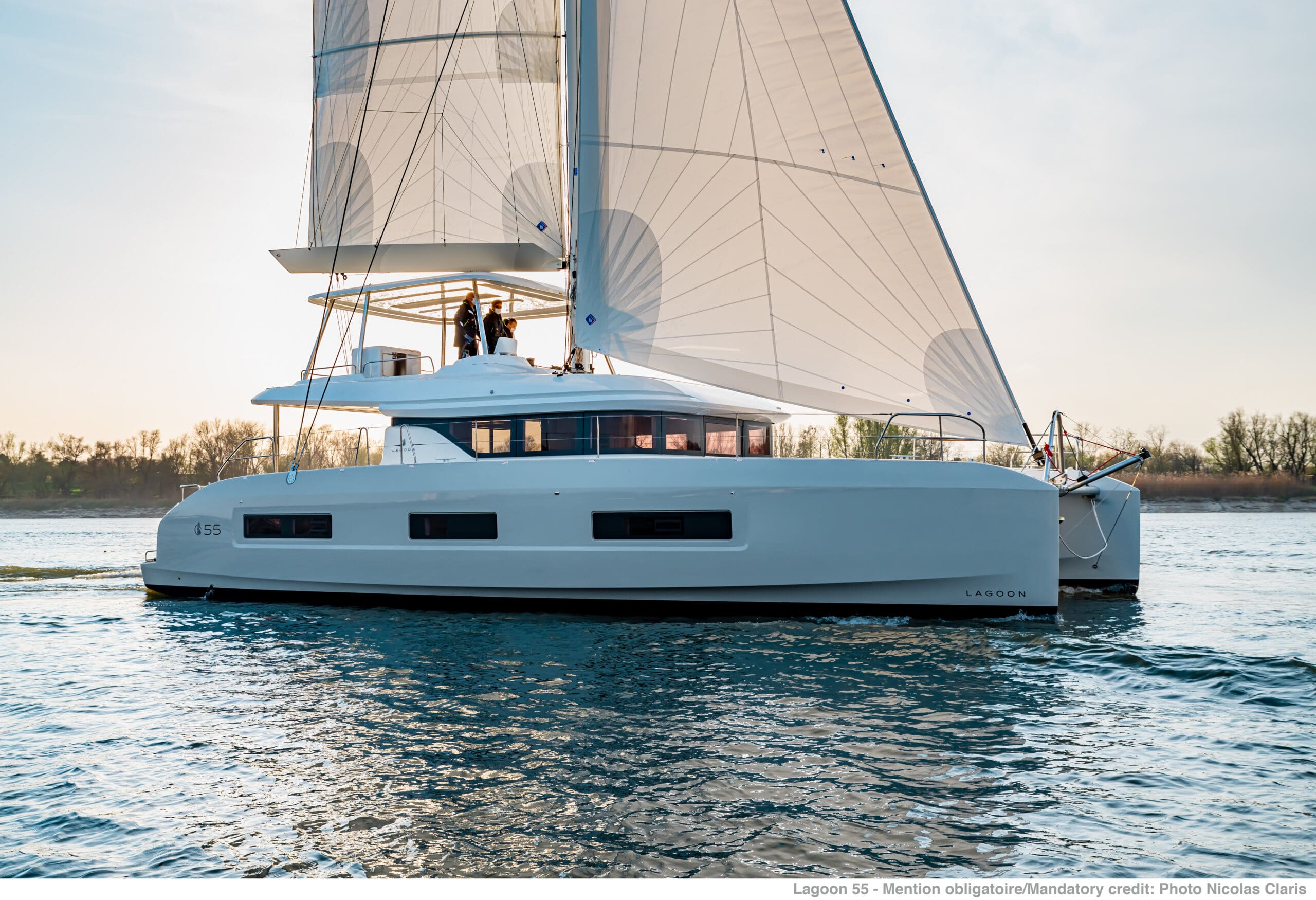 Drawn from deep in Lagoons DNA. Where innovation coexists with attention to detail and creativity. The Lagoon concept of tomorrow.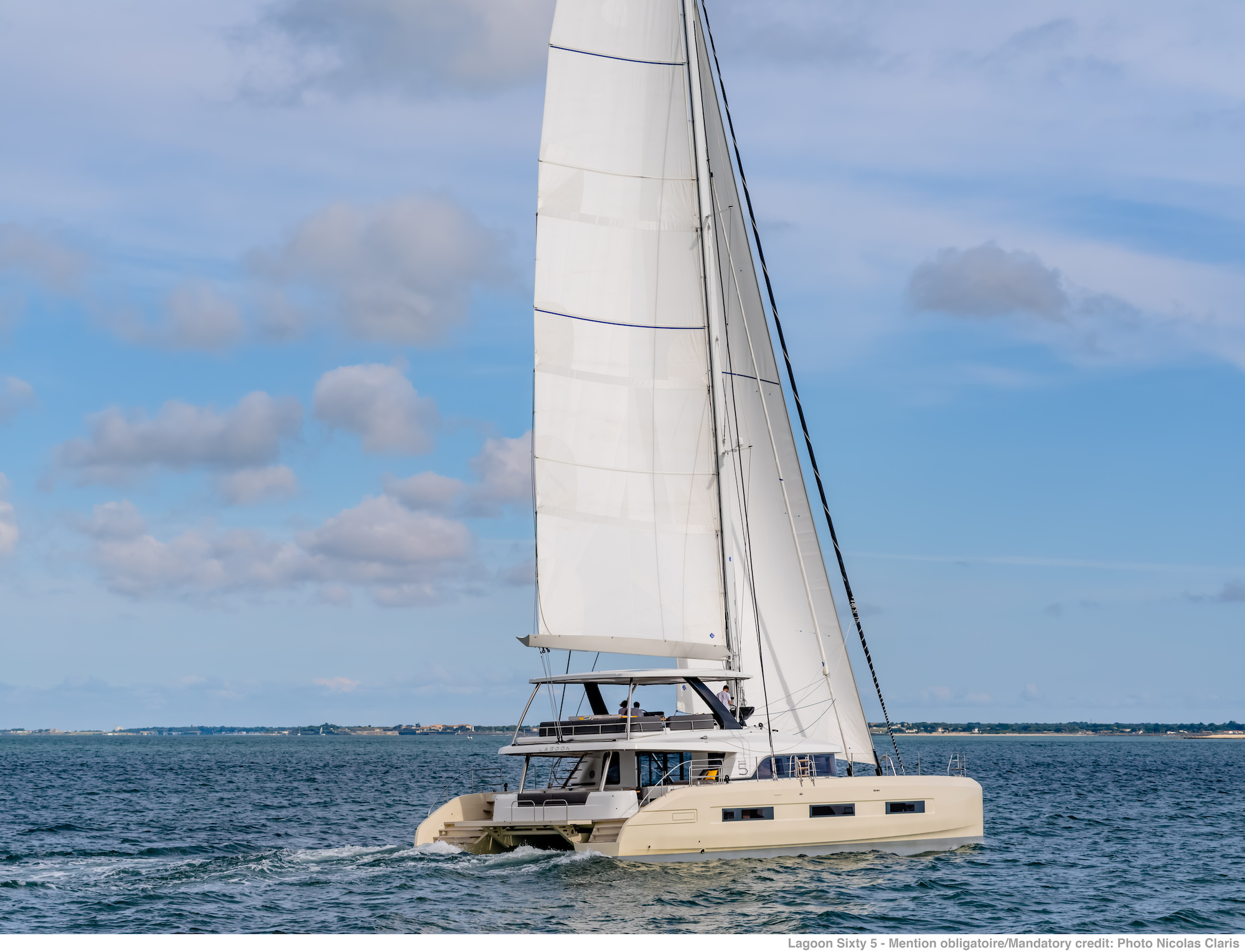 The latest pocket superyacht, the Lagoon SIXTY 5 is a clear leader in this segment, promising to deliver luxury and where innovation enhances comfort and life at sea.
This more than 23-metre yacht marks an important step for Lagoon towards a world in which elegance and refinement are the watchwords. Where harmony reigns between the interior and exterior living spaces, where compromise does not exist …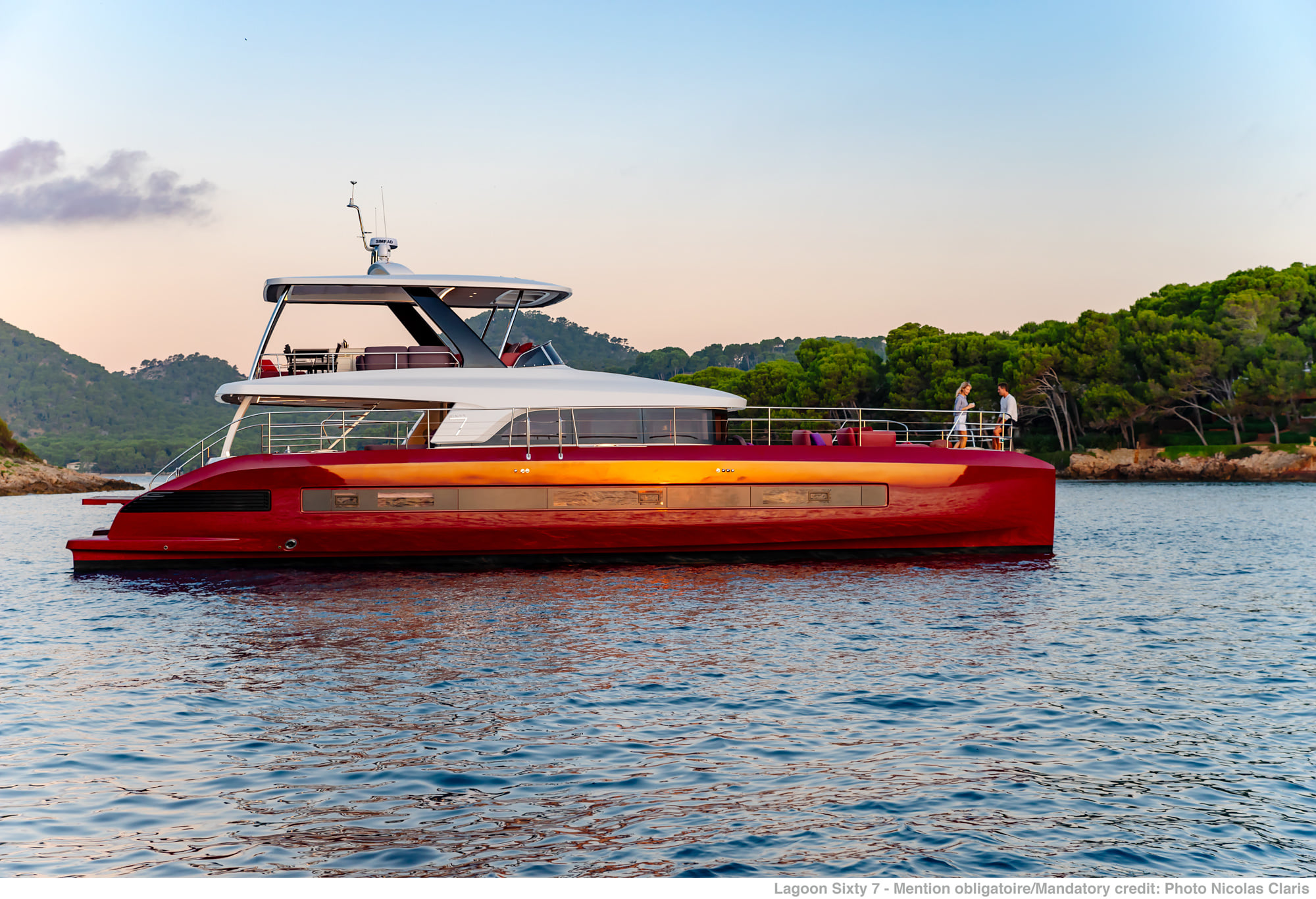 Imagine a haven of peace. Home away from home. A sanctuary shelter from which to explore the vastness. This is freedom. At its purest.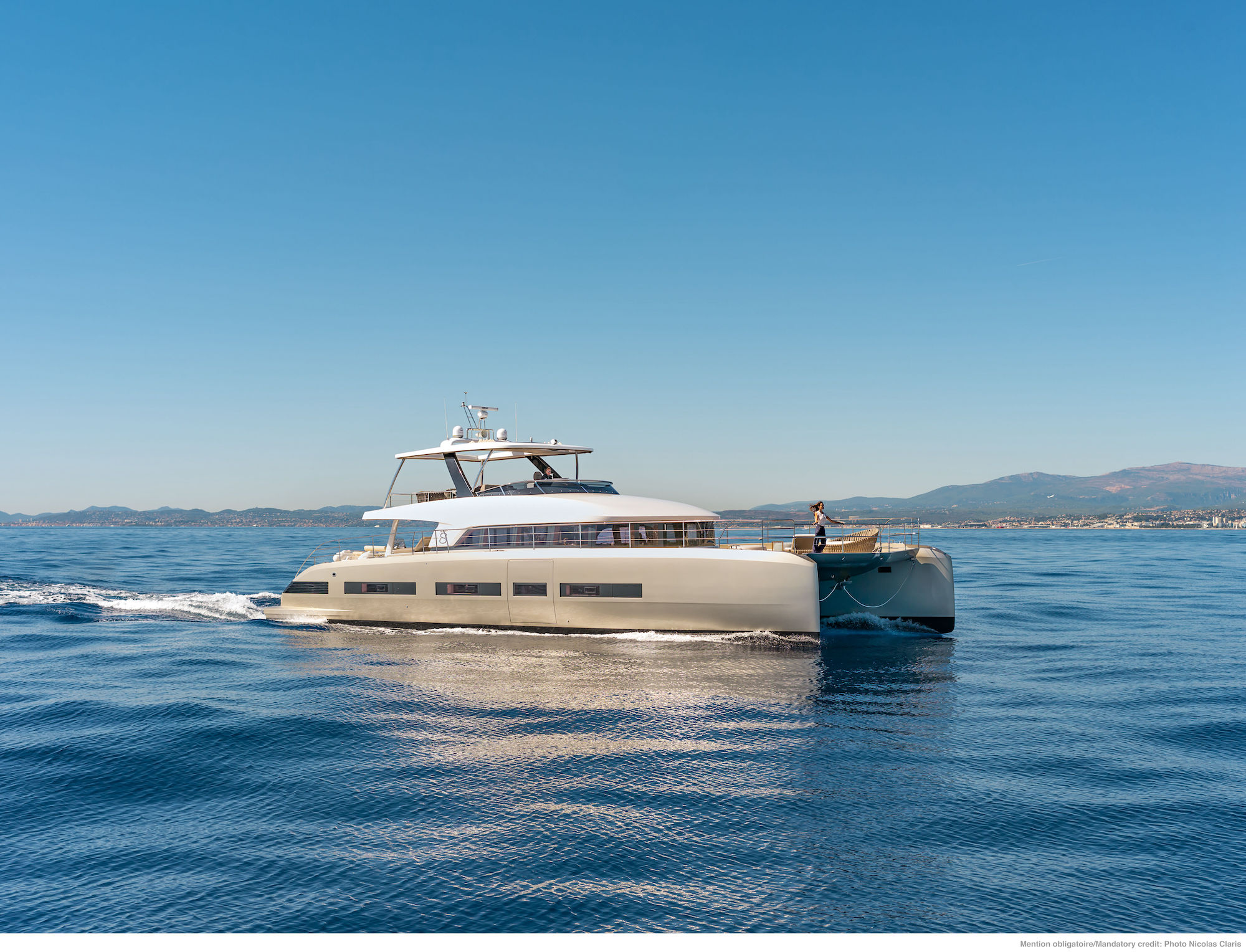 Luxury and comfort are the keywords with this vessel … its silhouette with timeless elegance and the harmonious forms of its roof go hand in hand with large volumes to create an uncompromising world where true luxury is space.
CHOOSE YOUR DRAGONFLY TRIMARAN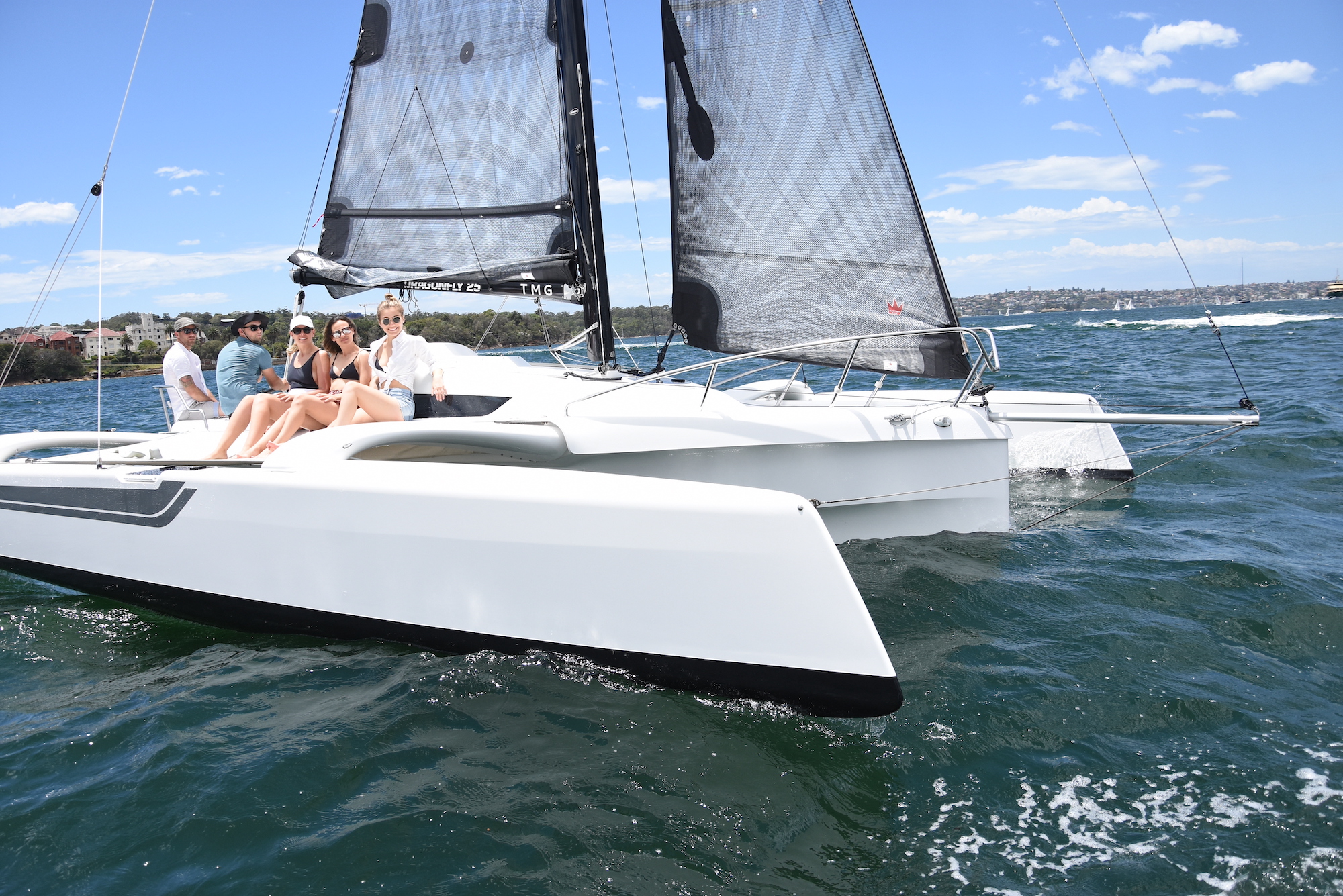 The new Dragonfly 25 is a high-performance trailer-sailer, for sport and racing sailors looking for an exhilarating lightweight trimaran with comfortable accommodation … and is ideal for weekend cruising with family and friends.
A fast, groundbreaking trailer-sailer. The European designed and built Dragonfly 28 is setting new standards for what's possible in a sailing boat. Of course, the perfect boat doesn't exist – but the Dragonfly 28 comes very, very close.
DRAGONFLY 32
The Dragonfly 32 sets new standards in function and design and is the perfect combination of family cruising and racing. The impressive middle child of the family is powerful and fast – one of the fastest of the fleet – and offers plenty to serious racers looking for speed, versatility and safety.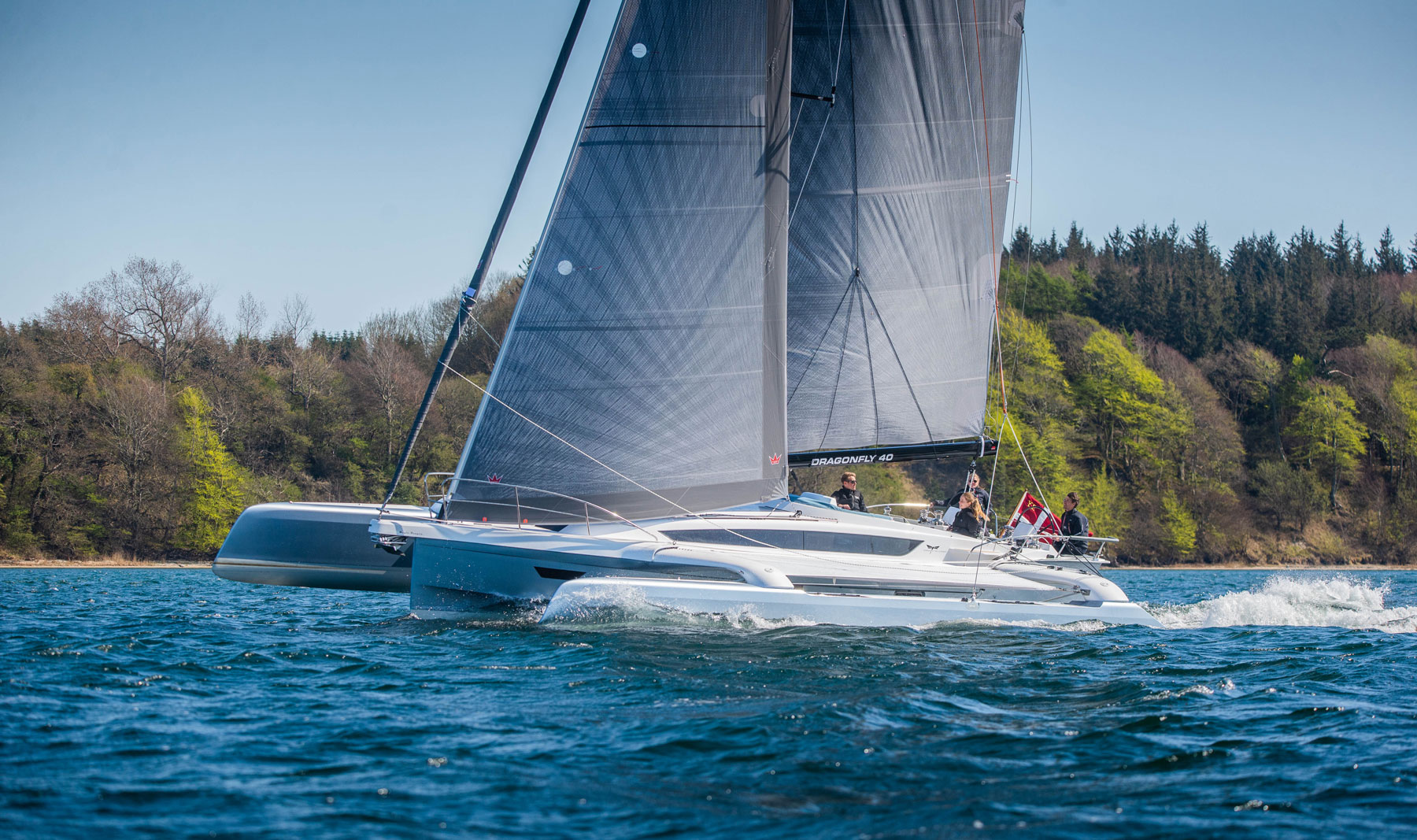 The Dragonfly 40 sets new standards for fast, comfortable and safe family offshore sailing. The spacious cockpit is designed to provide everything you need when sailing and spending days on the water with family and friends. Down below, the well-known Dragonfly style creates a stylish and modern interior.
A member of our team will get back to you shortly. 
Read other European Pickup testimonials…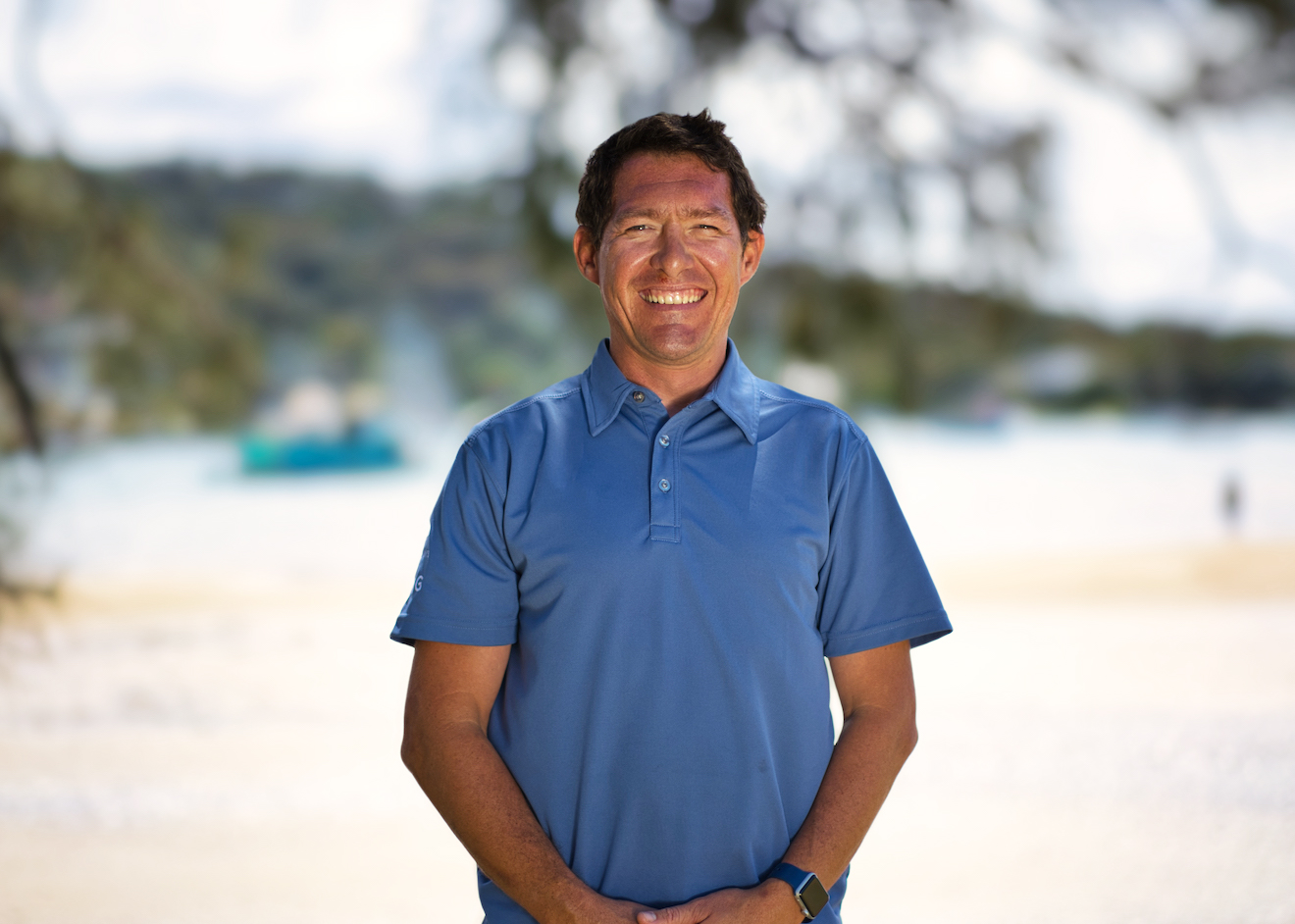 With 15 years of commercial sailing experience and 8 years as a full-time skipper / engineer on Lagoon Catamarans in the Caribbean, Jaco brings in an abundance of relative experience with a calm and approachable demeanour. With strengths in planning and detail, Jaco is a valuable member of the Vesseltec Service Team.
read more