Lagoon 42 modified for quadriplegic sailor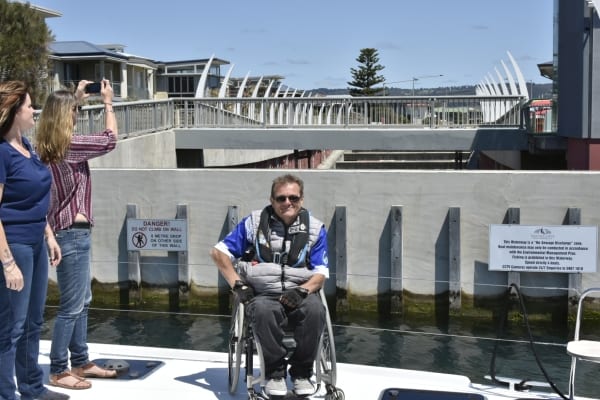 Former Paralympian Clifford Clark started sailing with Sailability in Cairns about two years ago. Having recently taken the helm of a brand new Lagoon 42, Cliff, who was left a quadriplegic after an accident, is excited about his future sea-going adventures.
The Lagoon 42 proved to be the perfect fit for this gutsy, determined sailor. Both before and after purchase, Cliff consulted with The Multihull Group to make modifications to accommodate his wheelchair and other needs. The same drive and ambition that took him to the pinnacle of his sport don't allow a wheelchair to get in the way of him living life to the fullest.
'The 42 is wide enough to accommodate my chair for a start. Before buying the 42 I gave the chair measurements to the guys at The Multihull Group. I spent lots of late nights figuring out if there was going to be room to move around in my chair, both on deck, in the cockpit and around the galley. There was no other 42 footer that had space for me to wheel around the front of the boat and down each side. No other cat could do all that.'
Modifications include installing a lift to allow Cliff easy access to the starboard hull and options are being considered for a crane or lift to allow easy helm access. All winches are electric and lines are lead for accessibility.
Once the yacht is fully commissioned, Cliff has plans to sail to the Whitsundays. After cruising the islands he will sail northwards to Cairns and meet up with his Sailability mates once more.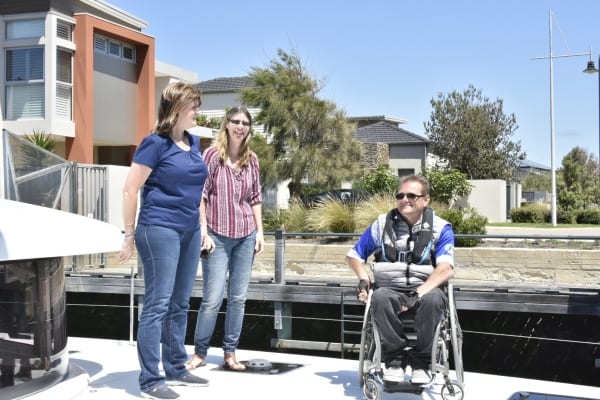 A keen sportsman who has represented Australia at the Paralympics in wheelchair rugby, Cliff says that the best thing about having his own yacht is the freedom that offers him.
'When you're in a wheelchair there's a lot of places you never see or you can't get to. They're just not accessible. Yesterday when we were out we sailed past some of those places that I have never seen before,' Cliff said. For many sailors the freedom of the sea is one of the attractions. For Cliff, it's life changing.
'We had 10 people onboard the other day and it was amazing. The more people onboard the better! I can't wait to have family and friends sailing with me in the Whitsundays.'
What does the future hold for this intrepid adventurer?
'I'm looking forward to sailing into Cairns – there's bound to be a big party when I see my Sailability mates again. Following that I'd like to sail to Indonesia, do the Sail Indonesia Rally in 2018.'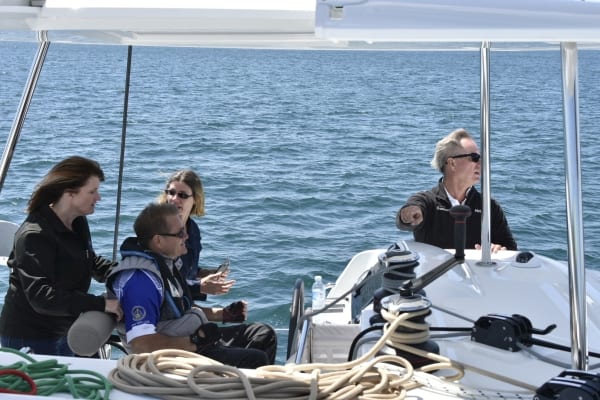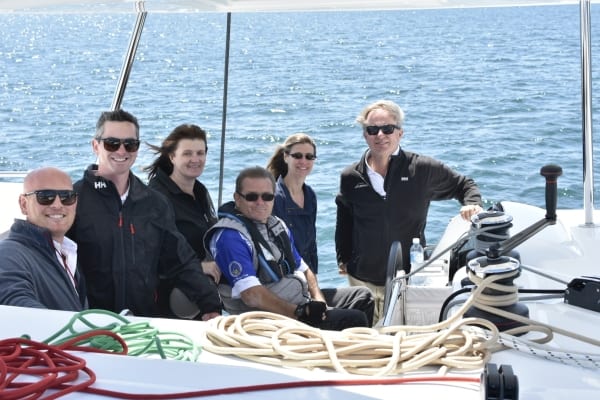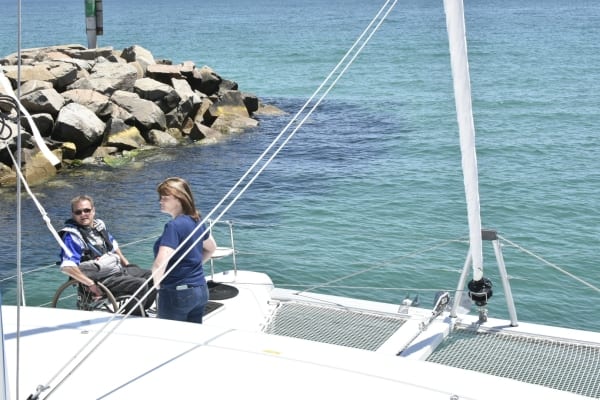 We wish Cliff fair winds and following seas.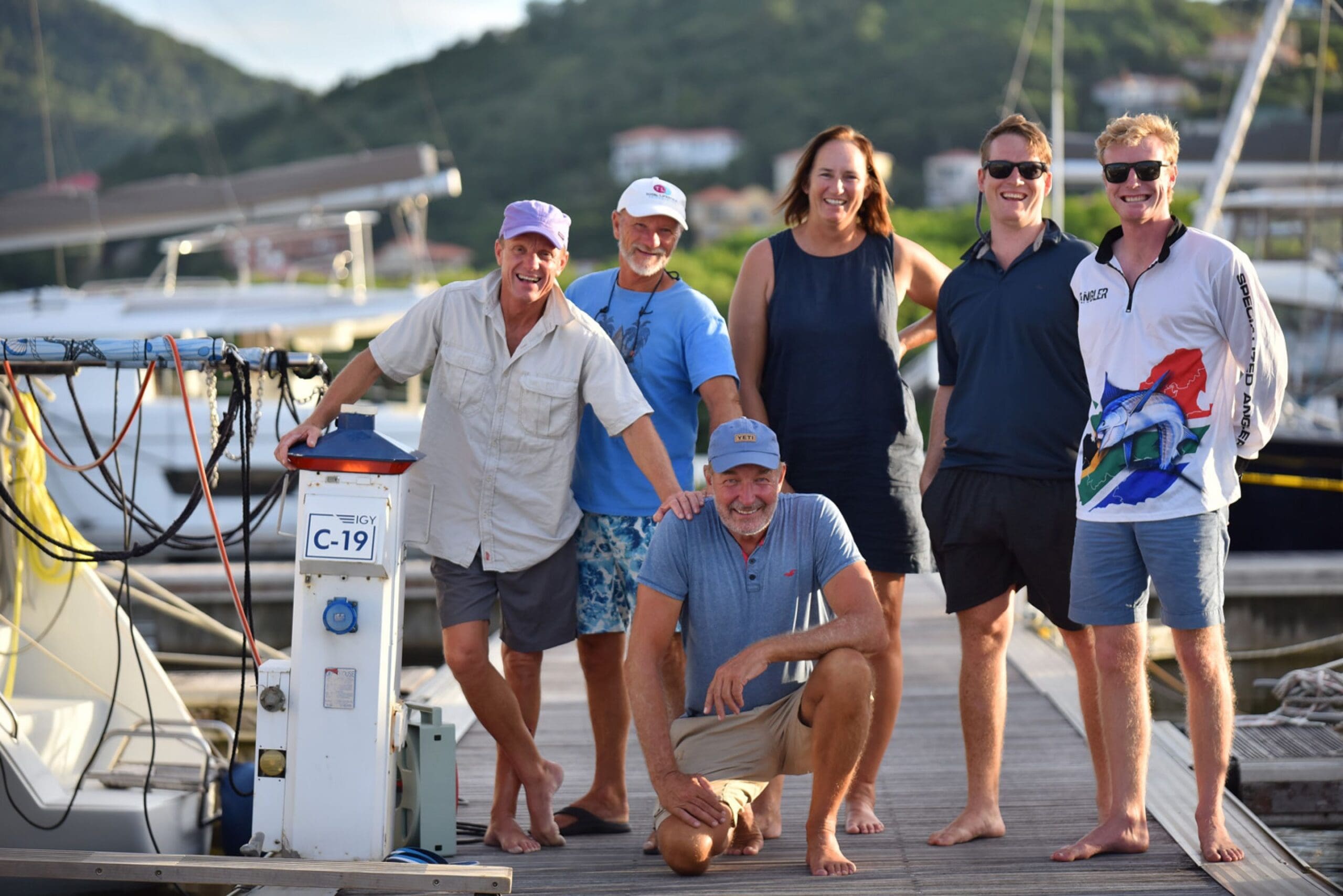 "It's fast if you sail it well. In those first few days, we were averaging 10-15kts which is what gave us the advantage." If anyone says a "Lagoon is just a floating apartment" or "doesn't sail well" they are incorrect. – Lagoon 450F "Aphrodite," Class B ARC winner.
read more