Jadean – Sailing The World With Children
The incredible story of a young family that left Cape Town, South Africa to sail the world…
Kim and Barry share their secrets on all things kids, relationships and how they manage it all while living onboard their Lagoon.
First, let's get Jade and Dean to give us the kids perspective…
The adventure officially started in France from the factory where Barry and three crew sailed the boat to South Africa. Here is where they have been since then…
France
Spain
Portugal
Canary Islands
Cape Verde
Rio (detour due to weather)
Cape Town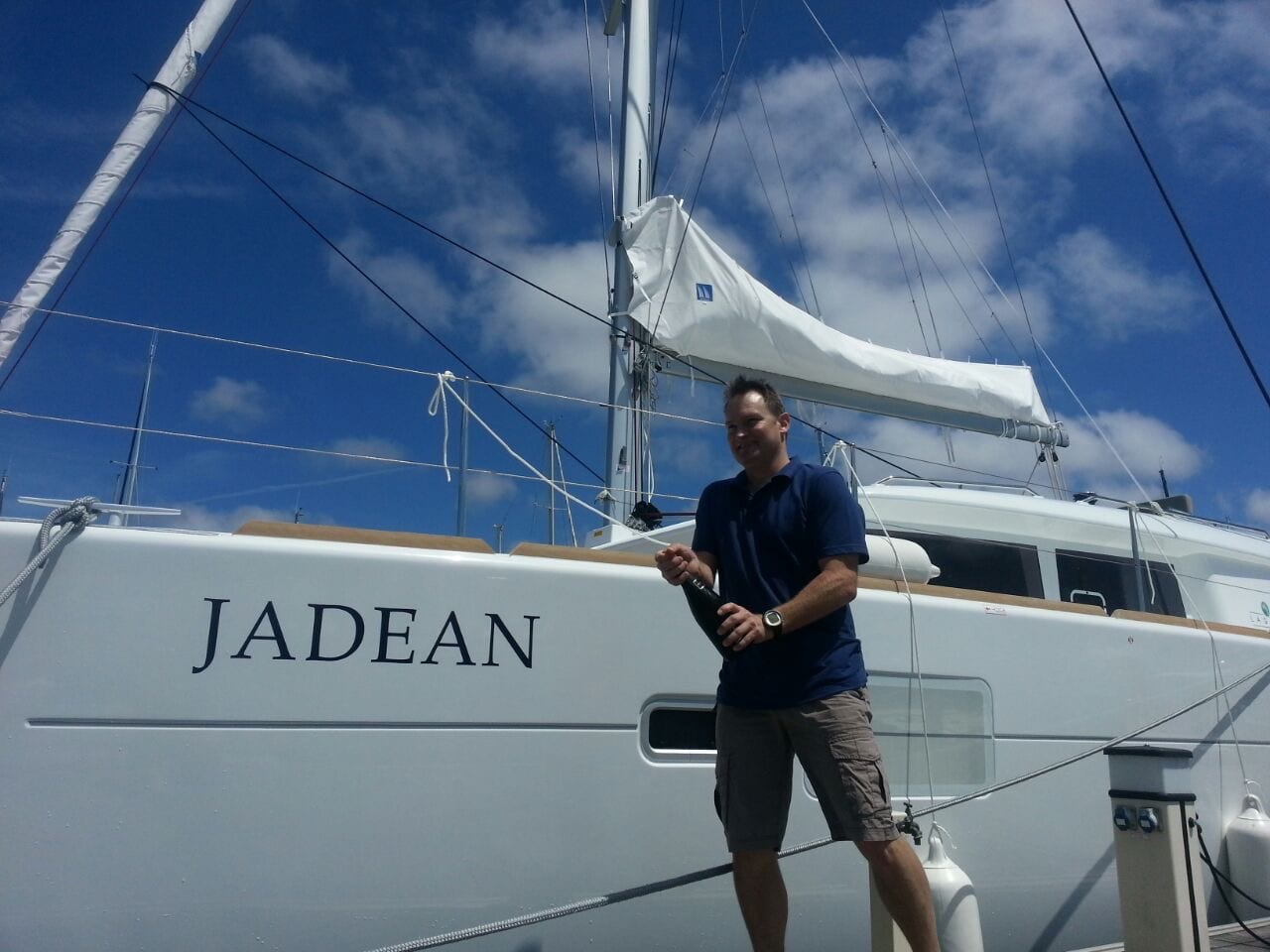 Cape Town
St Helena
Ascension
Fernado d' Norina
Barbados
Tobago Cays
Grenada – to drop two crew off
St Vincent & The Grenadines

Petit St Vincent
Palm Island
Union Island
Mayreau
Tobago Cays
Mystique
Bequia

St Lucia
Martinique
Dominica
Guadeloupe
Antigua & Barbuda
St Barts
St Martin
British Virgin Islands
US Virgin Islands
Curacao
Bonaire
Curacao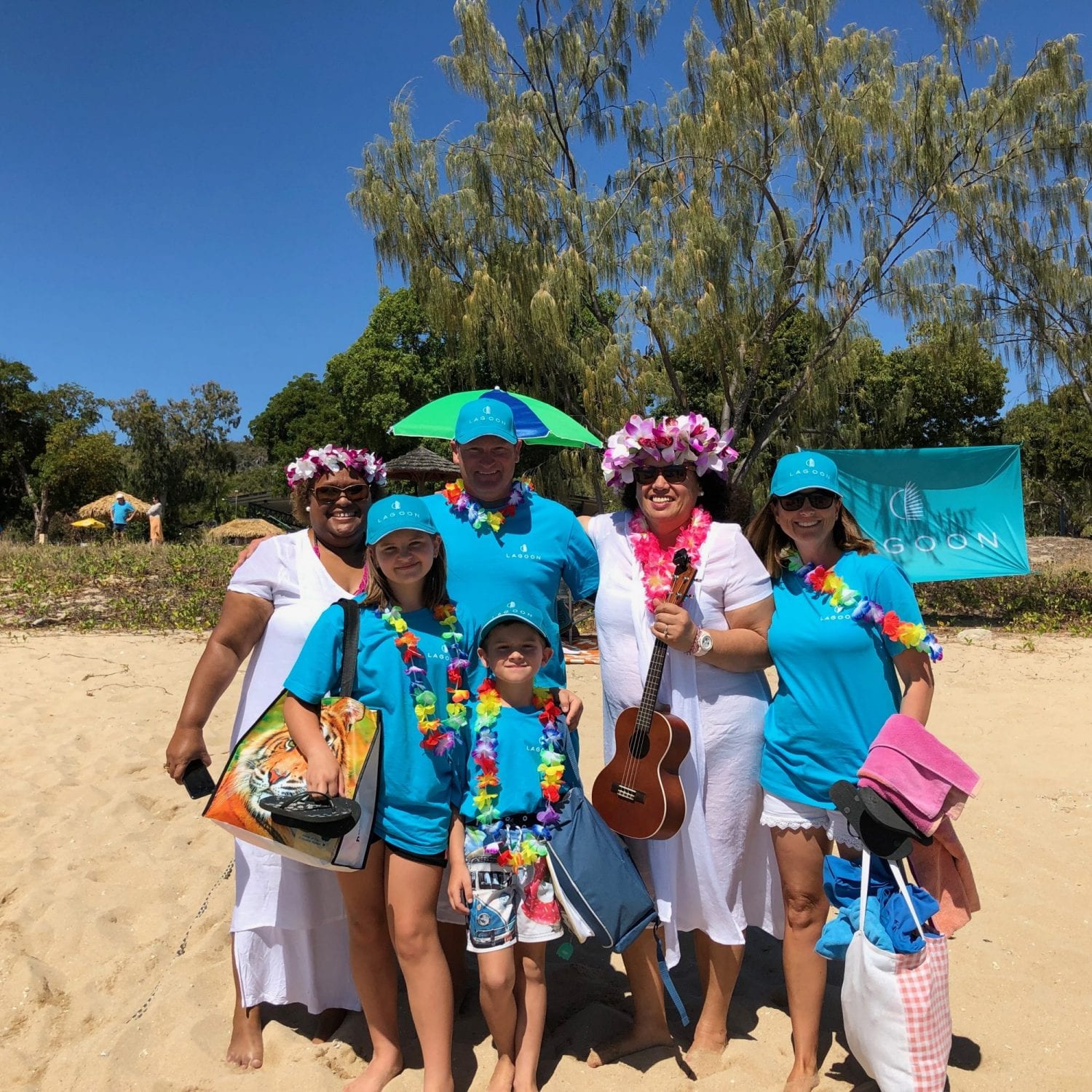 Panama
Galapagos
Marquesas
Tuamotus

Fakarava
Makemo
Taoh
Rarirora
Tahenea

Tahiti
Society Islands

Moorea
Huahine
Tahaa
Bora Bora
Maupihaa

The Cooks
Atutaki
Beverage Reef
Tonga
Minerva Reef
New Zealand
Fiji
Vanuatu
New Caledonia
Australia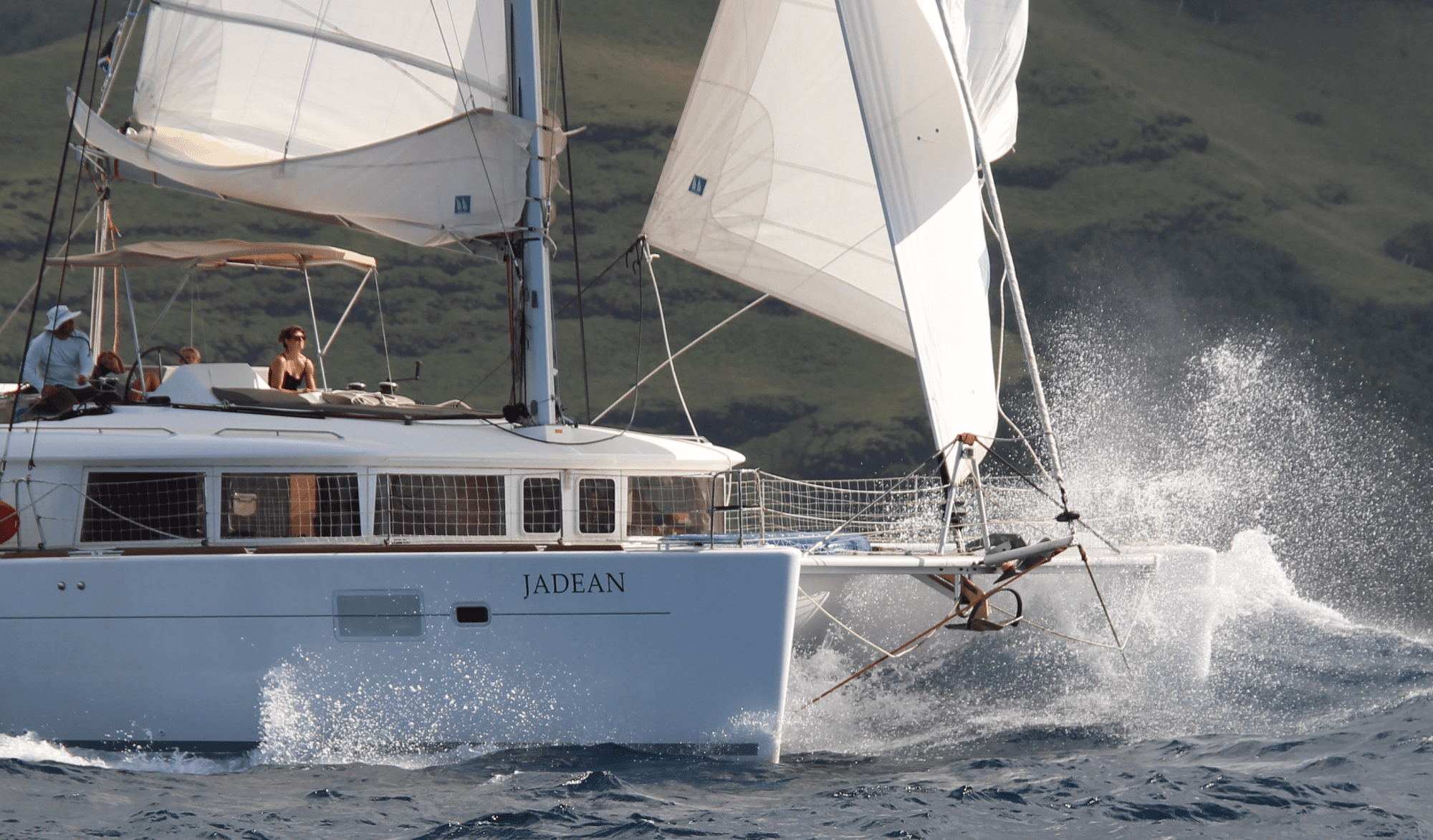 It has been the biggest adventure of our lives.  We say it is a "bucket list adventure being checked off one experience at a time".
We love diving, hiking, mountain biking and exploring.
We have been able to visit the best spots that are normally only accessible by the rich and famous.
There is no real best place we have visited as each place we have visited has offered a different experience, people, scenery and culture.
You realise what is really important in life and to you as a person and family.  You will have those that support you and those that don't. It is no different to life on land.
Challenge- School – not always chocolates and roses.  We have good day and bad days and days we don't do school at all.
Solution – Make it fun, try different things, have a routine.
Challenge – There is never a comfort zone.  You are always on watch with the weather and tides.
Solution – Have to manage marina time vs being on anchor.  This also gives you time to explore with the boat safely tied up.
Challenge – We still have a business and work from the boat so we rely on wifi, 3G, and satellite communications.  It can be challenging at times to communicate, do online school and banking.
Solution – Use the best provider you can and set your boat up with the best gear if connectivity is important.
Challenge – Some find route planning a challenge and managing time, seasons and weather.
Solution – Join a rally.  Some are more intense than others and some are relaxed and get you to and from somewhere with expertise and experience.  We joined the Down Under – Go West rally from New Caledonia to Australia.  John and Leanne are very experienced and run an excellent rally.
A three-year-old aboard is quite a thing.  A three-year-old boy is even a bigger thing.  Speedo is at maximum speed all the time. We would suggest 3 and up is a good age to start.
We set very strict rules on board and for the first Atlantic Crossing we had two additional crew onboard to help out.  I did not do any night watches and slept across the bottom of the bed so no one could escape.  Since then and as they have grown we have rules on passage.  We have a lifejacket line – no crossing without it.  Because of the flybridge they call us through the hatch above the table and we fetch them to come up.  They know "one hand for you and one for the boat".  No running.  Stay low, stay alive.  No going outside at night etc.
Learning more responsibility, maturing and grounding
Socially accepted having come into contact with so many other kids of all ages
Other kid boats are always fun to meet up with.  Kids are willing and happy to introduce themselves.
Making friends is easier
Keeping in contact with those that have moved on has been easy with modern technology.  iMessage, facetime and e-mail.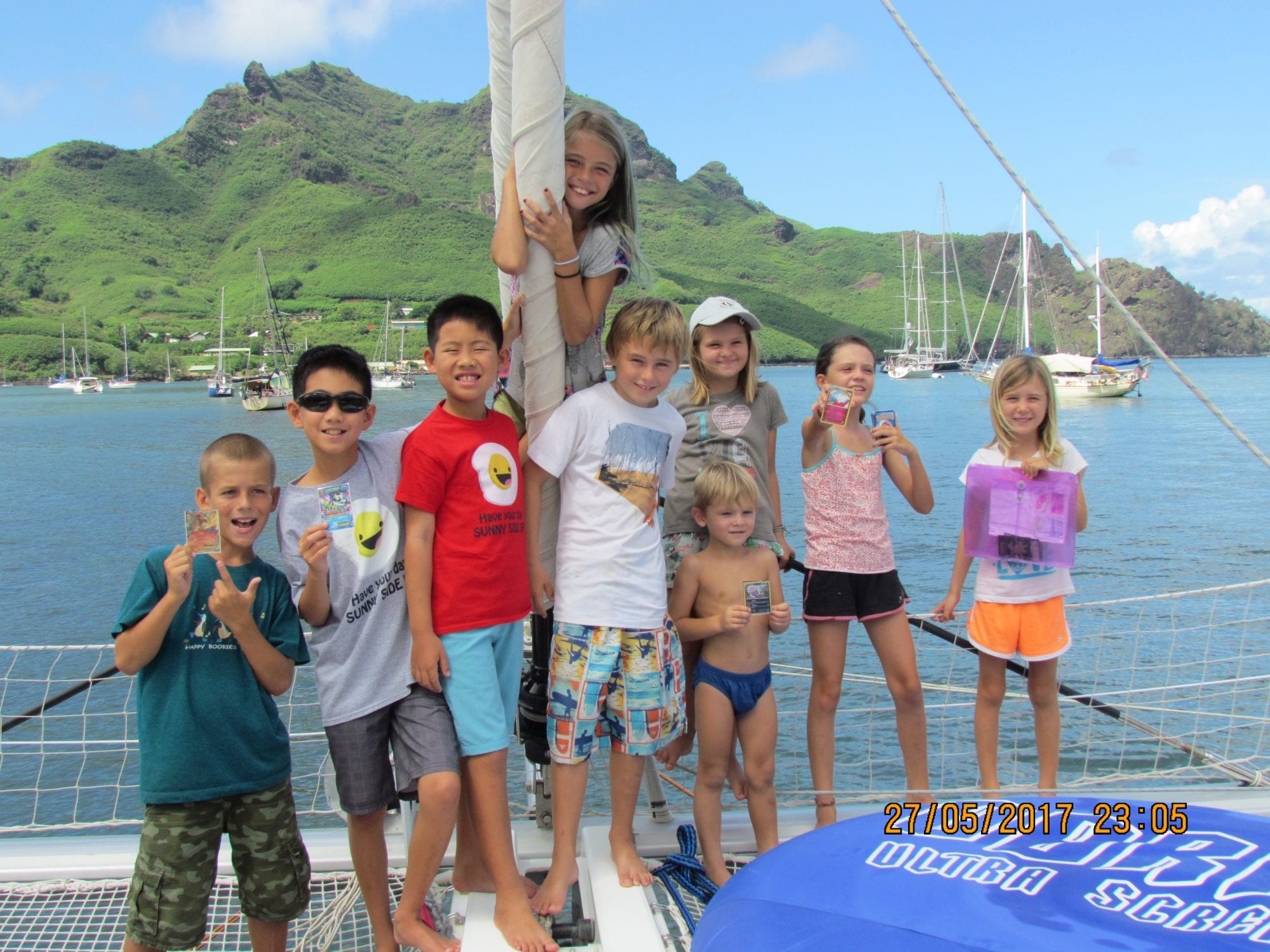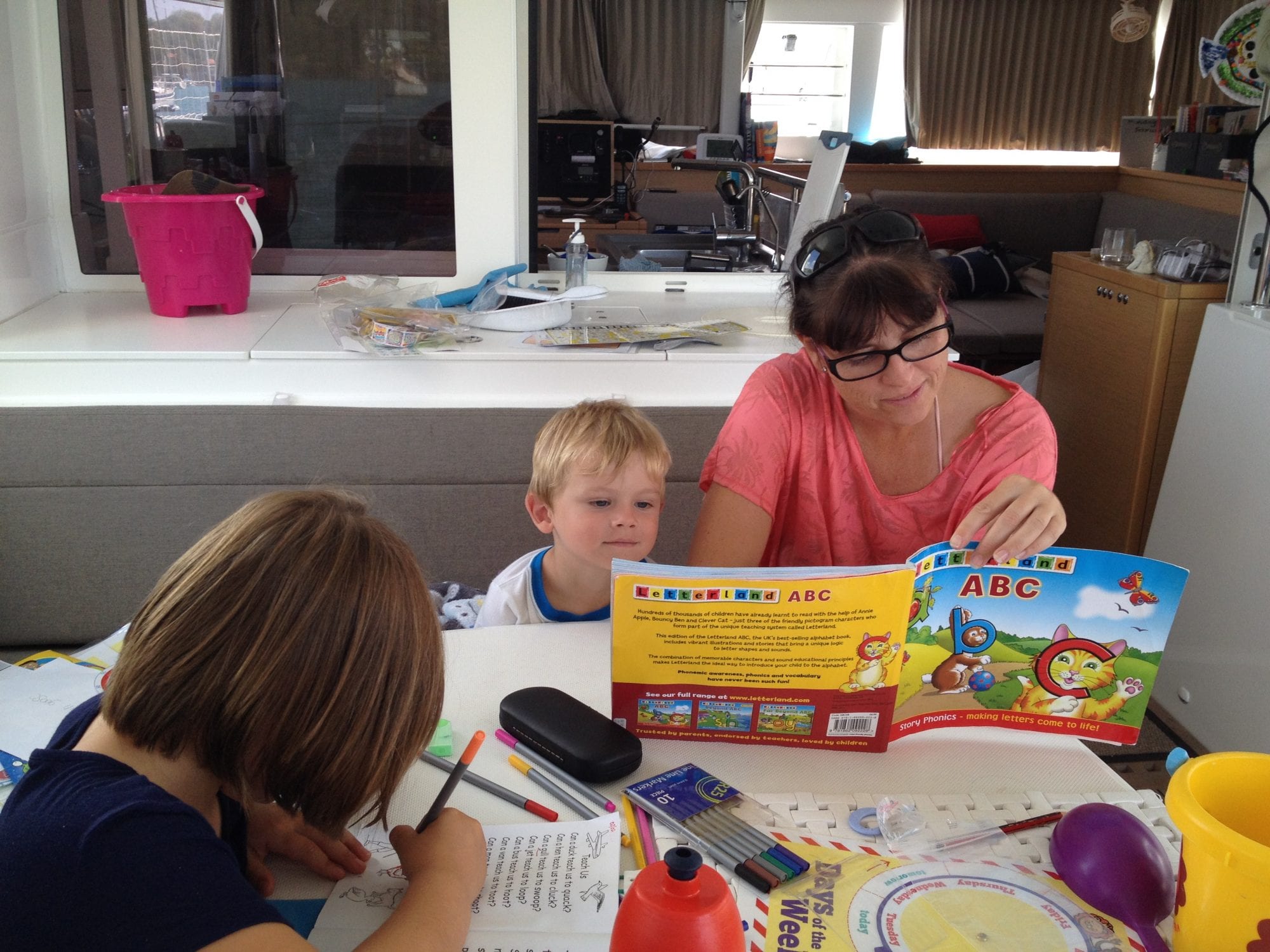 Find a system and curriculum that works for you – Some have no structure, some have distance learning from their old schools, work books, online curriculums, offline curriculums.  Wherever you can get resource.
Don't stress that they are not learning – they are.
Educating is in the living experience.  It is happening all day.
Hours spent doing school on the boat varies between 3 – 4 hours a day.
It is not easy but we could not be doing what we do if we did
We never say "I told you so"
We are a team
We make decisions together
We were strong before we started the trip and still strong
You have to be on the same pag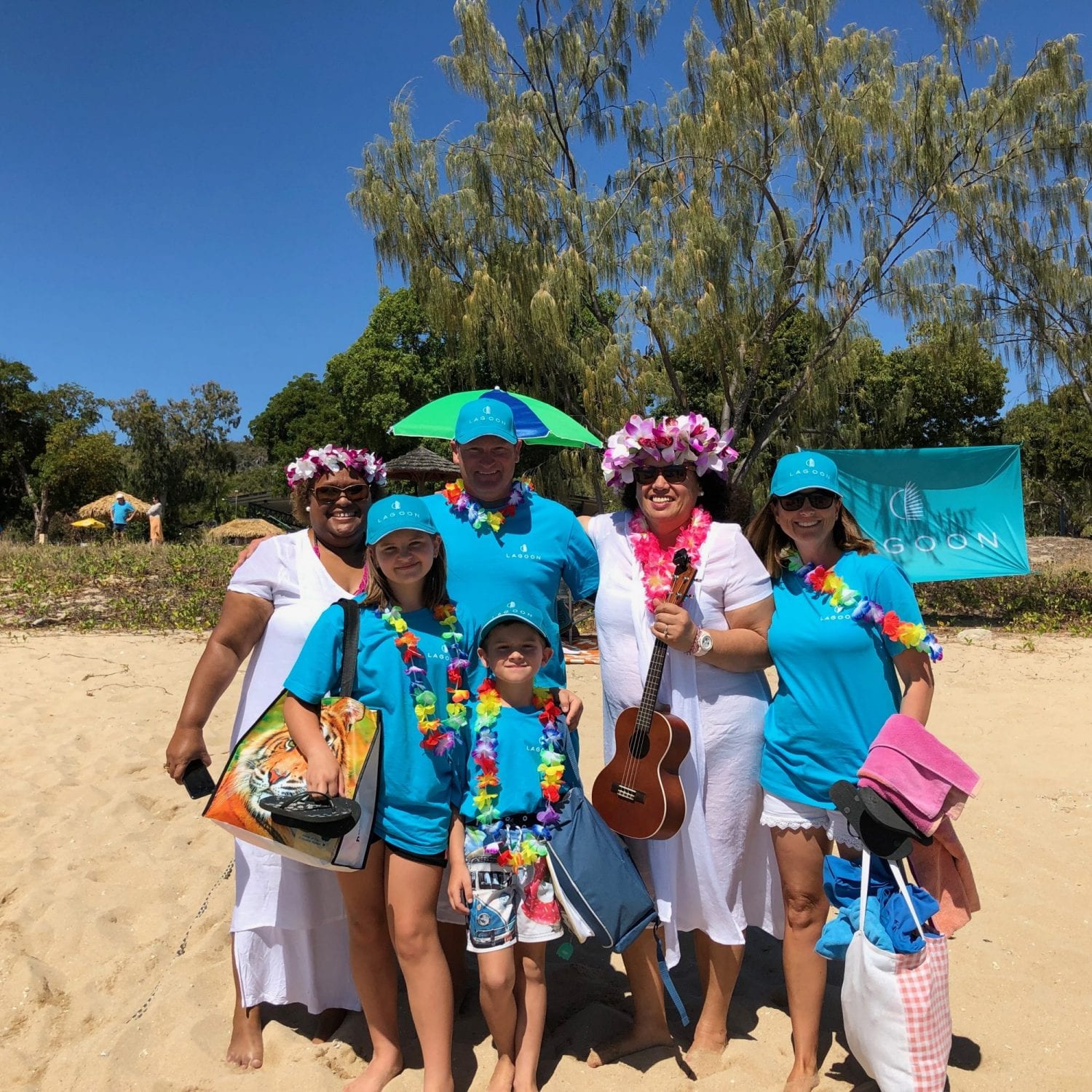 Stay turned for the next story where Kim and Barry share the must-haves for liveaboard boating and ocean crossings…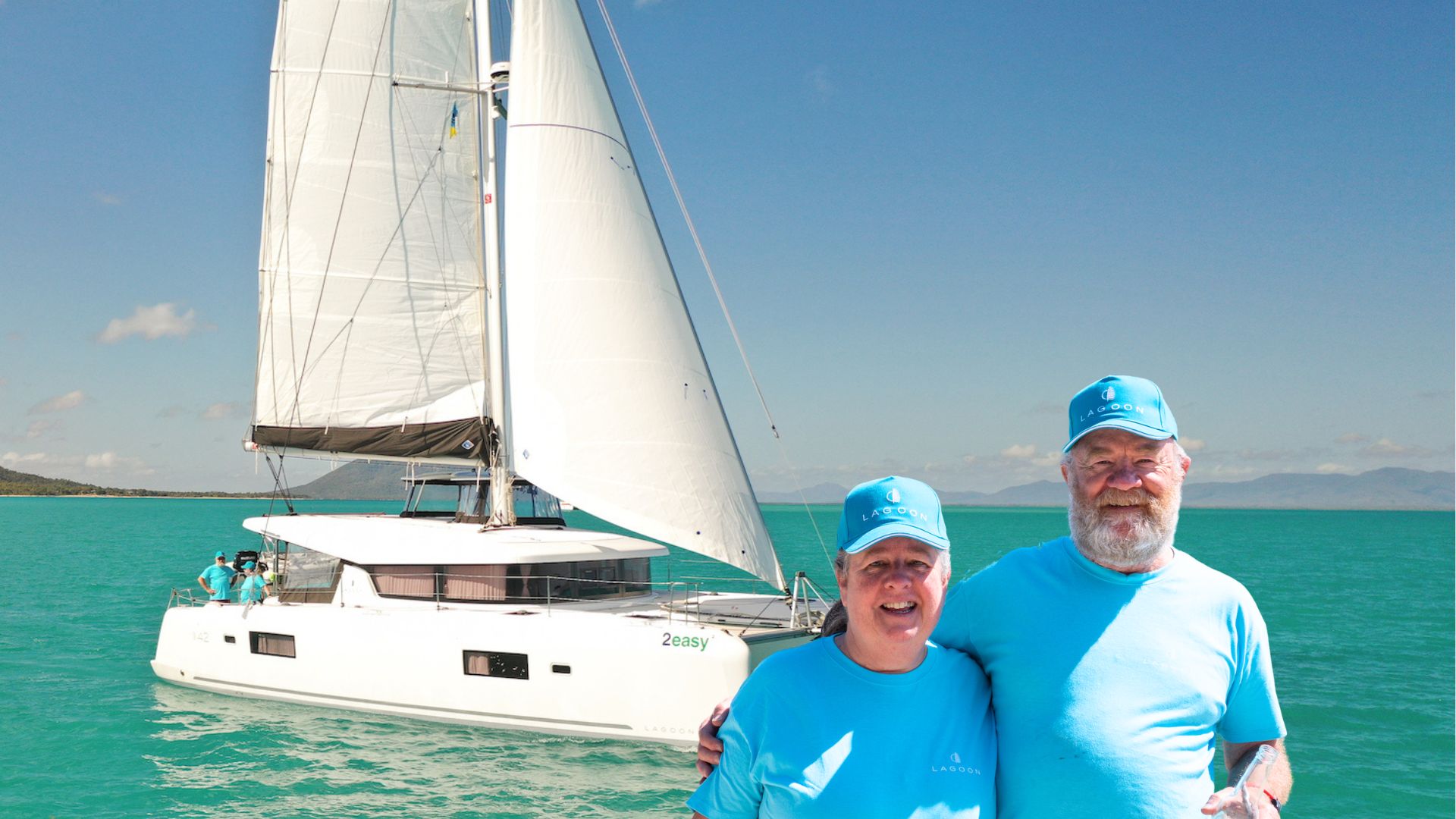 "I first saw the very first Lagoon 42 that came to Australia at the Sydney boat show in 2015. I just felt that it had everything I needed, we purchased the boat through TMG and we've been looked after very well by all the staff. We've really enjoyed the boat the first 5 months" – Ross Smith Lagoon 42.
read more