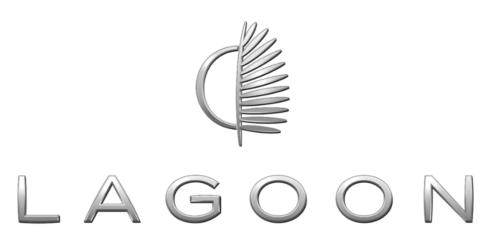 Going the extra mile in style and comfort.
Lagoon is a brand dedicated to life and freedom, born of a dream combining travel and the comfort of large volumes.
With Lagoons luxury motor yacht range, these large models are not only your home away from home, but a vessel to take you anywhere. With impressive range, these ocean-going catamarans are the perfect vessel for exploring the world's oceans.
Australia has taken a particular liking to the Lagoon MY concept with TMG selling more of these extraordinary vessels than any other dealer.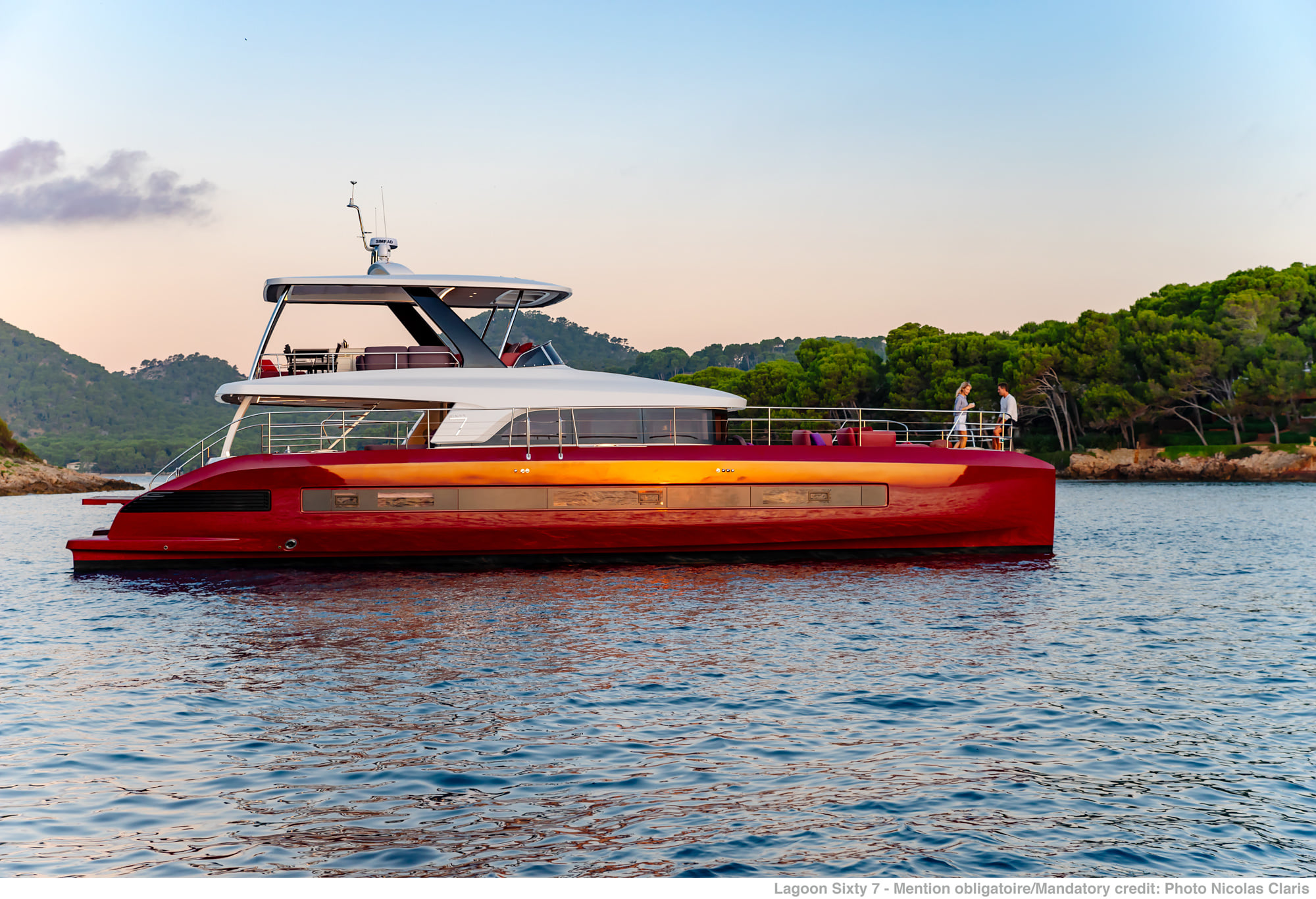 Imagine a haven of peace. Home away from home. A sanctuary shelter from which to explore the vastness. This is freedom. At its purest.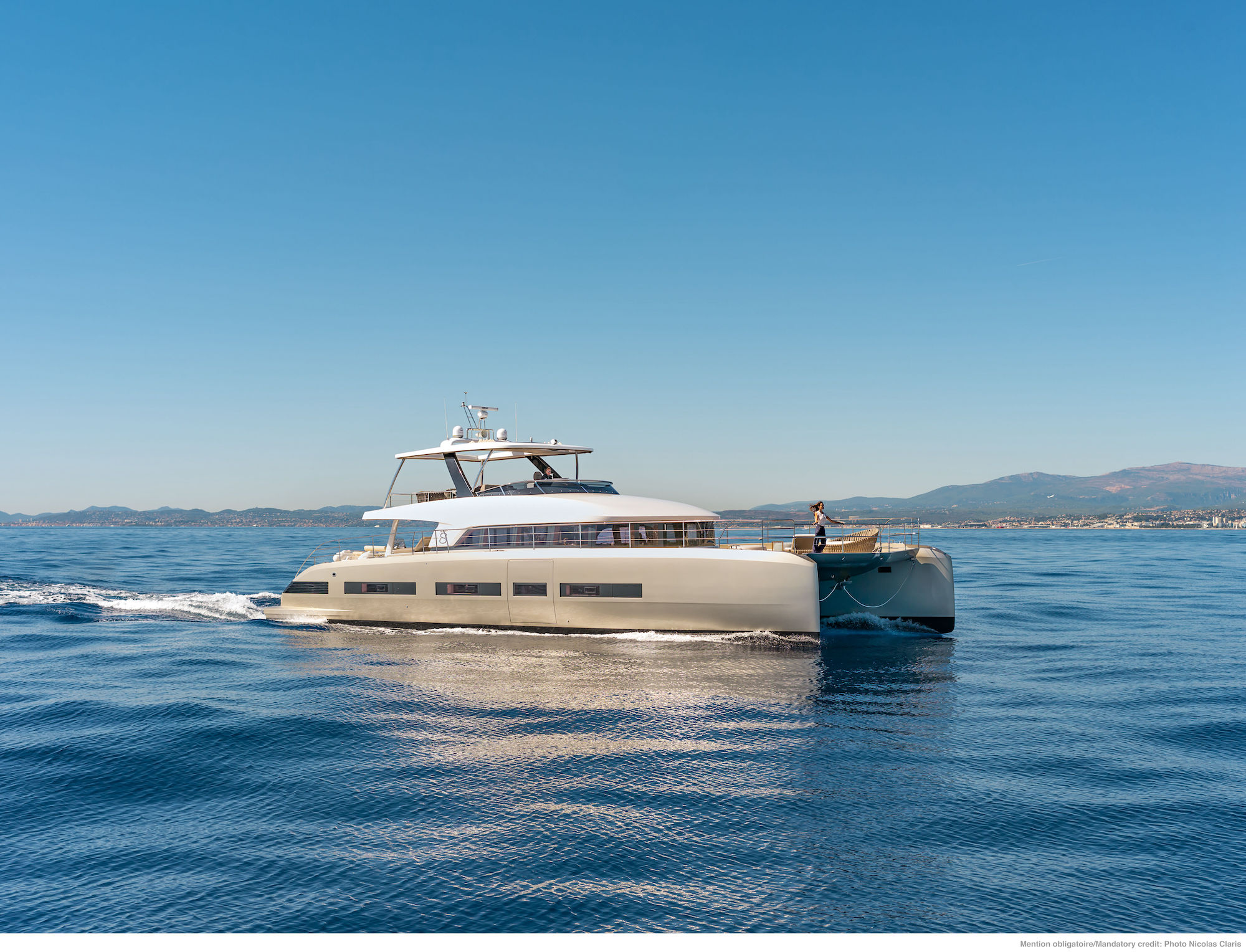 Luxury and comfort are the keywords with this vessel … its silhouette with timeless elegance and the harmonious forms of its roof go hand in hand with large volumes to create an uncompromising world where true luxury is space.
Lagoon Catamarans is an integral part of Group Bénéteau adding strength and weight to this great organisation. The financial stability and buying power of being part of this group leaves you safe in the knowledge that you are acquiring a great value, trusted product.
The team at Lagoon values communication from their owners, taking feedback from every owner, every time, applying new ideas and evolutions to the latest generation of boats. 
Lagoon invests extensively in research and development and after-sales and support, refusing to compromise on quality with an ongoing commitment to a product they strongly believe in. 
Every new model is a leap forward. Many of Lagoon's revolutionary advances have been widely copied and become mainstream in cruising catamarans.
Lagoon has more owners sailing around the world, than anyone else – and there's a good reason why. They are the undisputed champions of making a life at sea accessible for anyone, anytime … and they've opened up the world of sailing to people who may never have thought it possible.
TMG Yachts  is an award-winning distributor of Lagoon Catamarans.
With over 400 yachts imported into Australia and New Zealand, the team at TMG Yachts  delivers the highest standards of service and advice.
TMG Yachts  wants the best for our Australian owners and promises to only deliver the best boats from around the world.
Our goal has always been to help Australians live their dream life and get more people on the water. With Lagoon, TMG Yachts  is able to achieve this. Owners are able to make safe voyages around the world in both comfort and style on their own Lagoon Catamaran.
With a team made up of catamaran experts, both in sailing and motor yachts, TMG Yachts  is your ongoing partner. Whether you are deciding on your ideal vessel, your perfect specification, or after-sales service and advice, TMG Yachts  in-house team will be here to help.
TMG Yachts  invite you to unshackle yourself from the shore and break free … whether it be to cruise around Australia or around the world, it is time to make your dream a reality.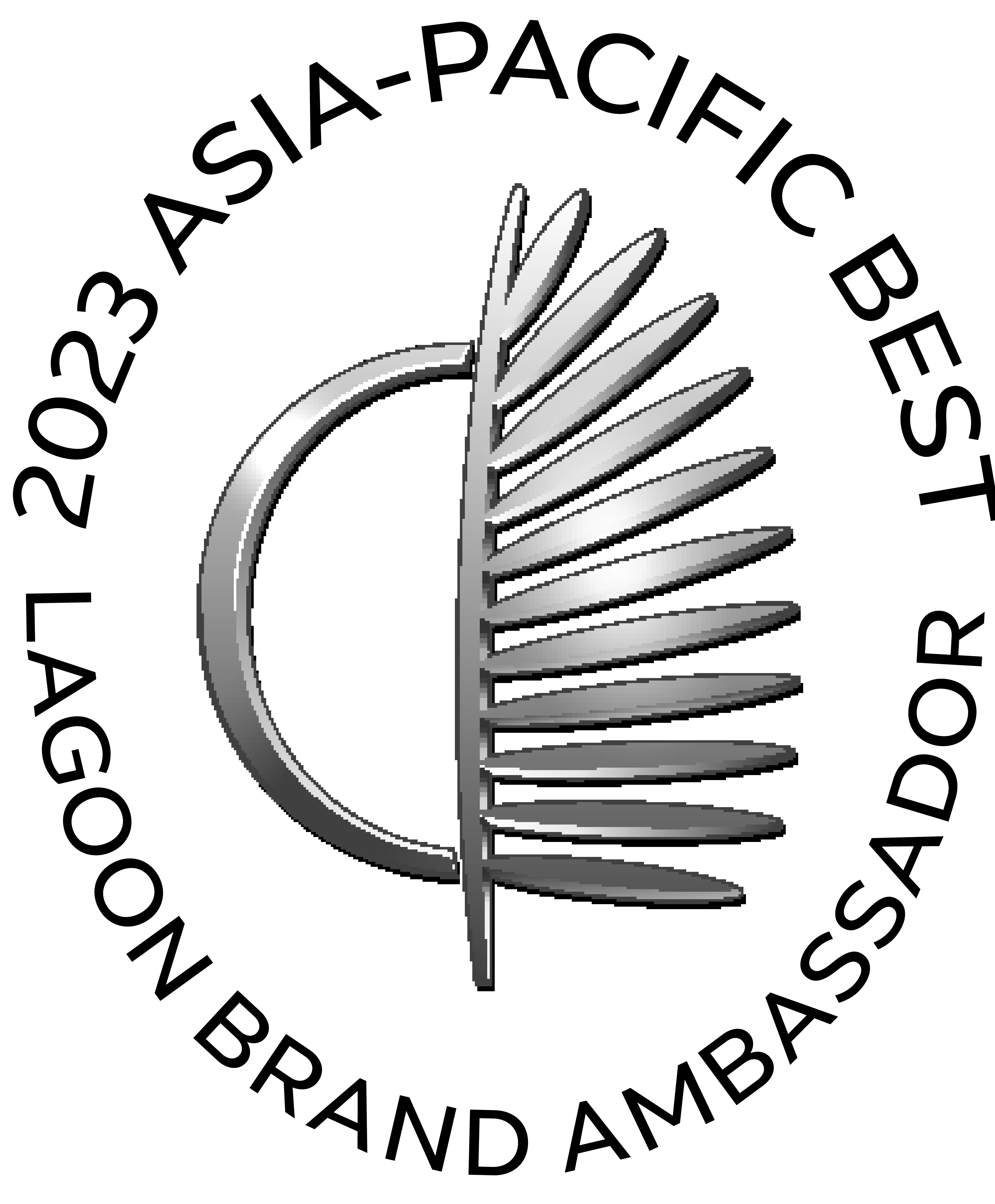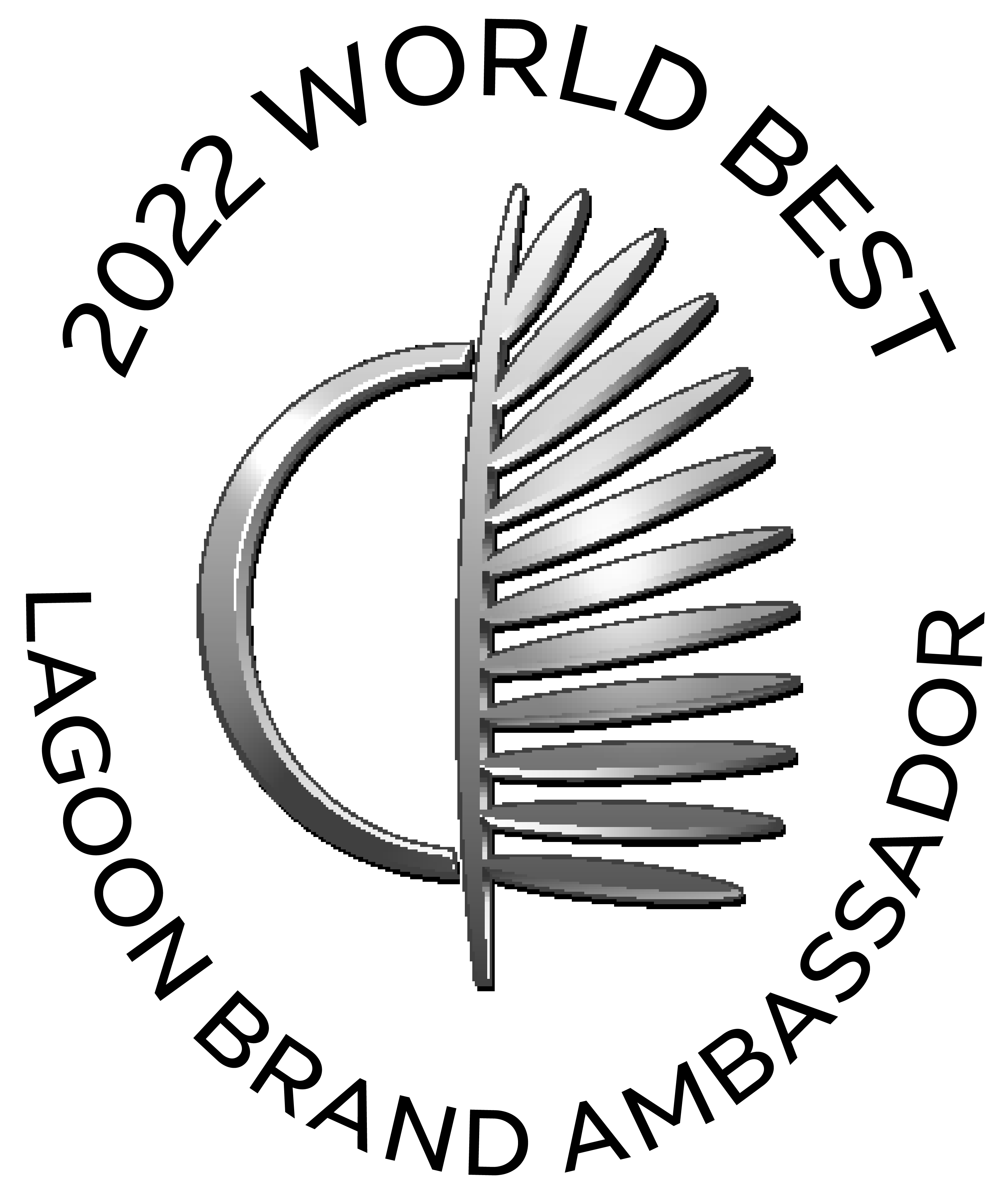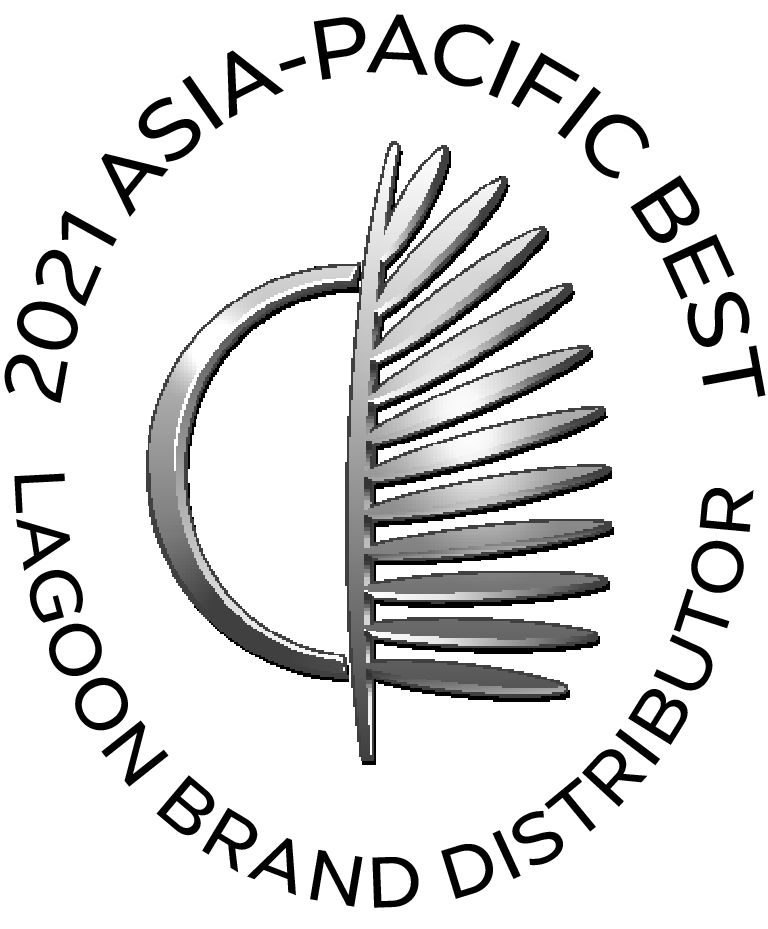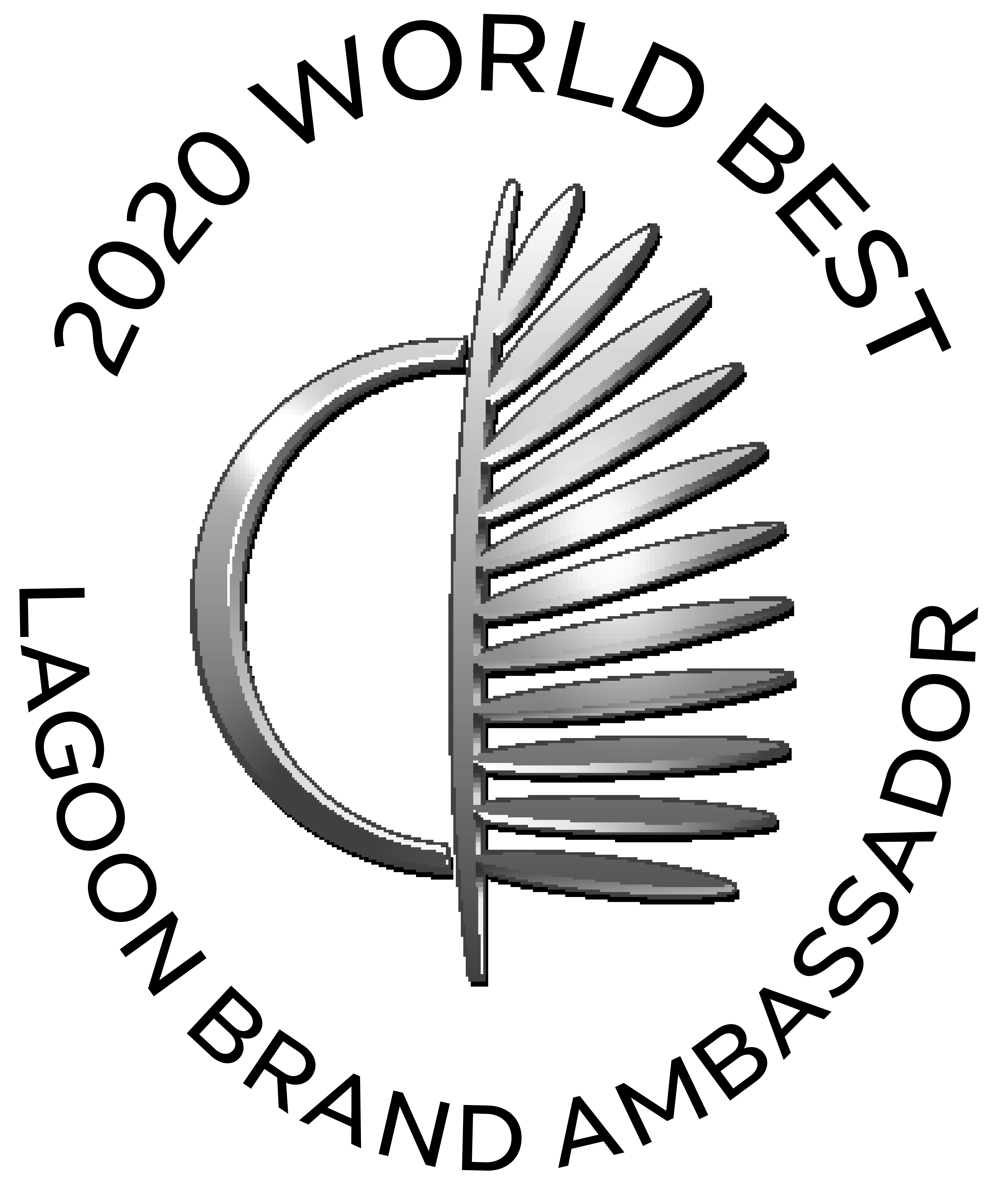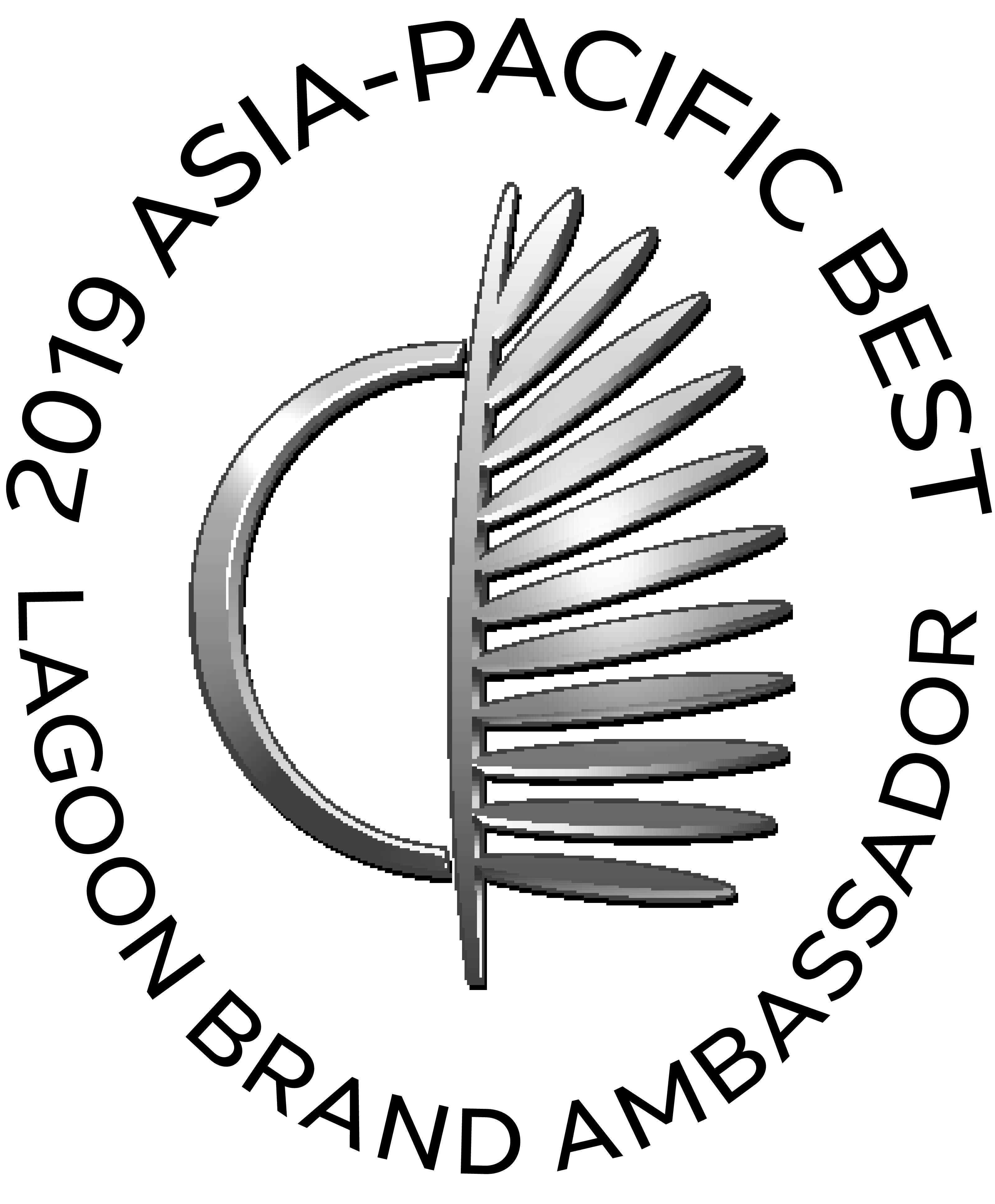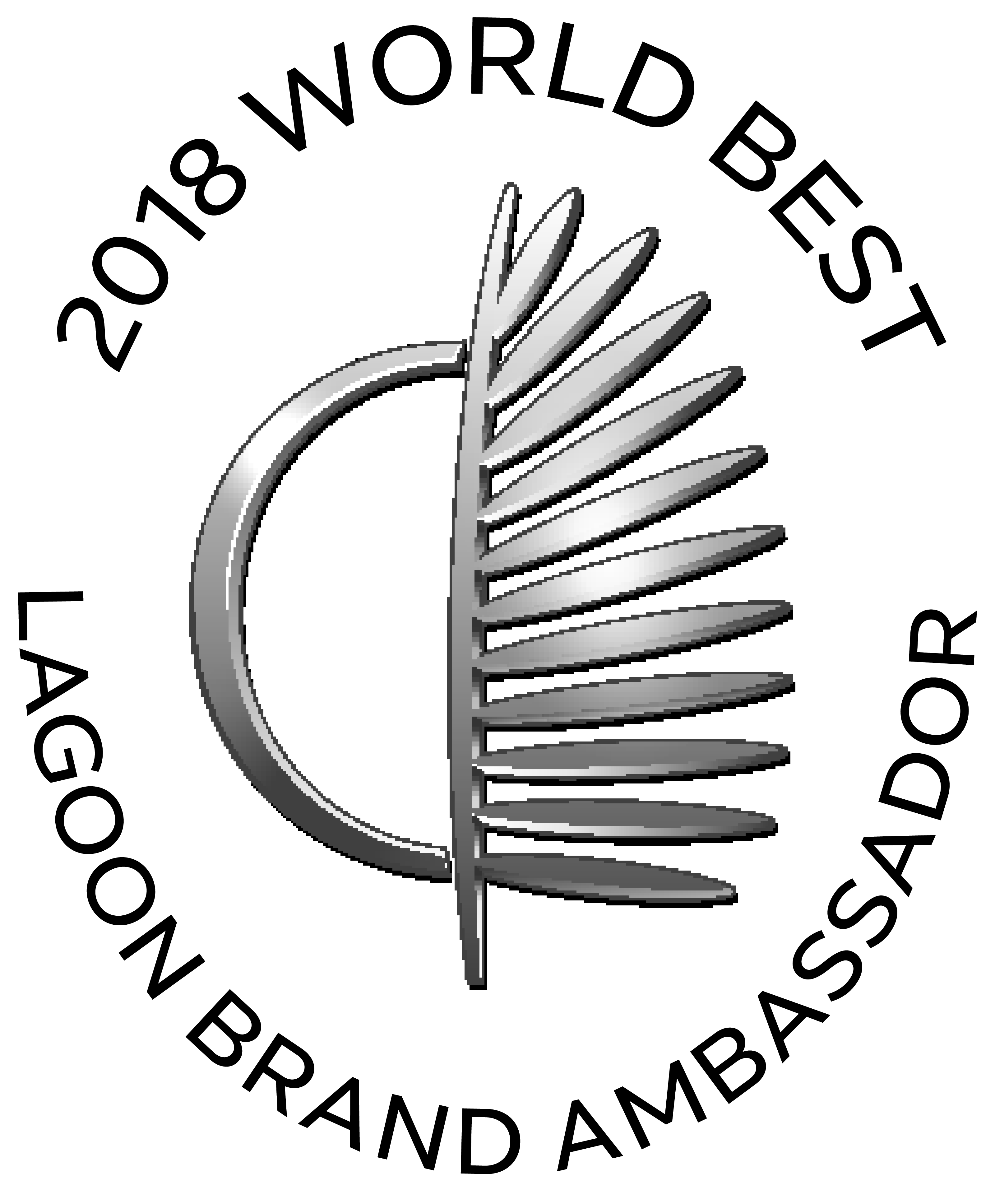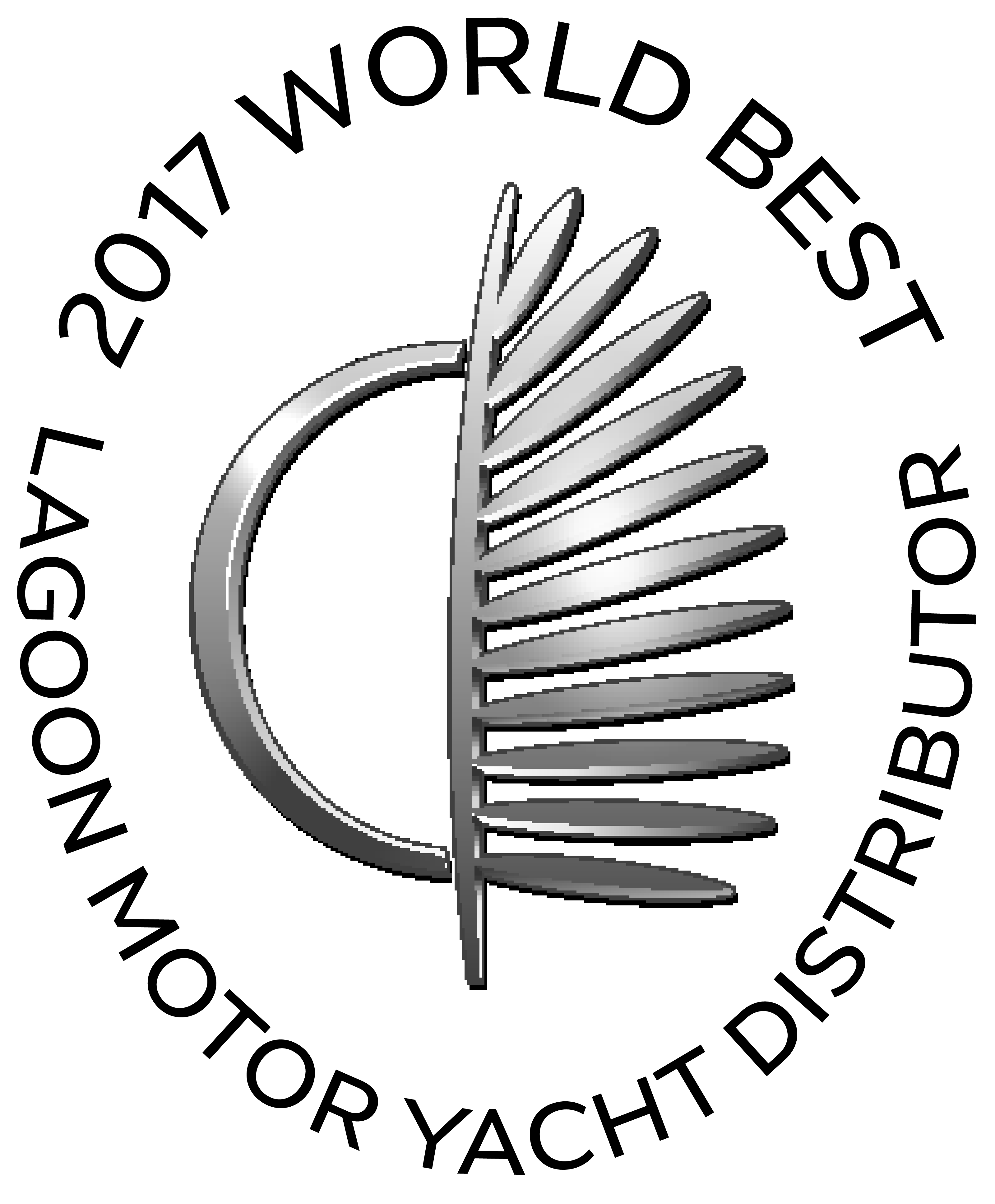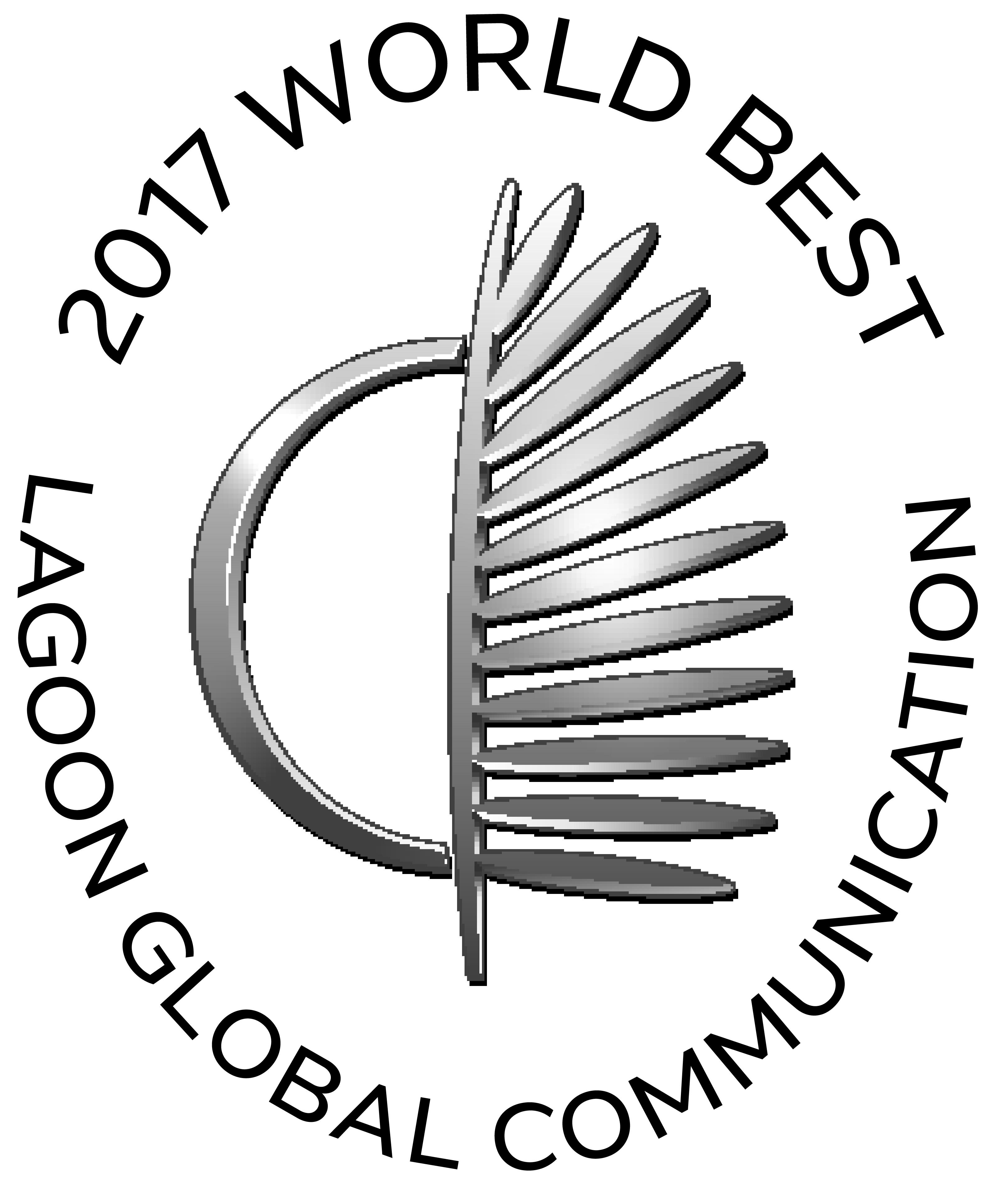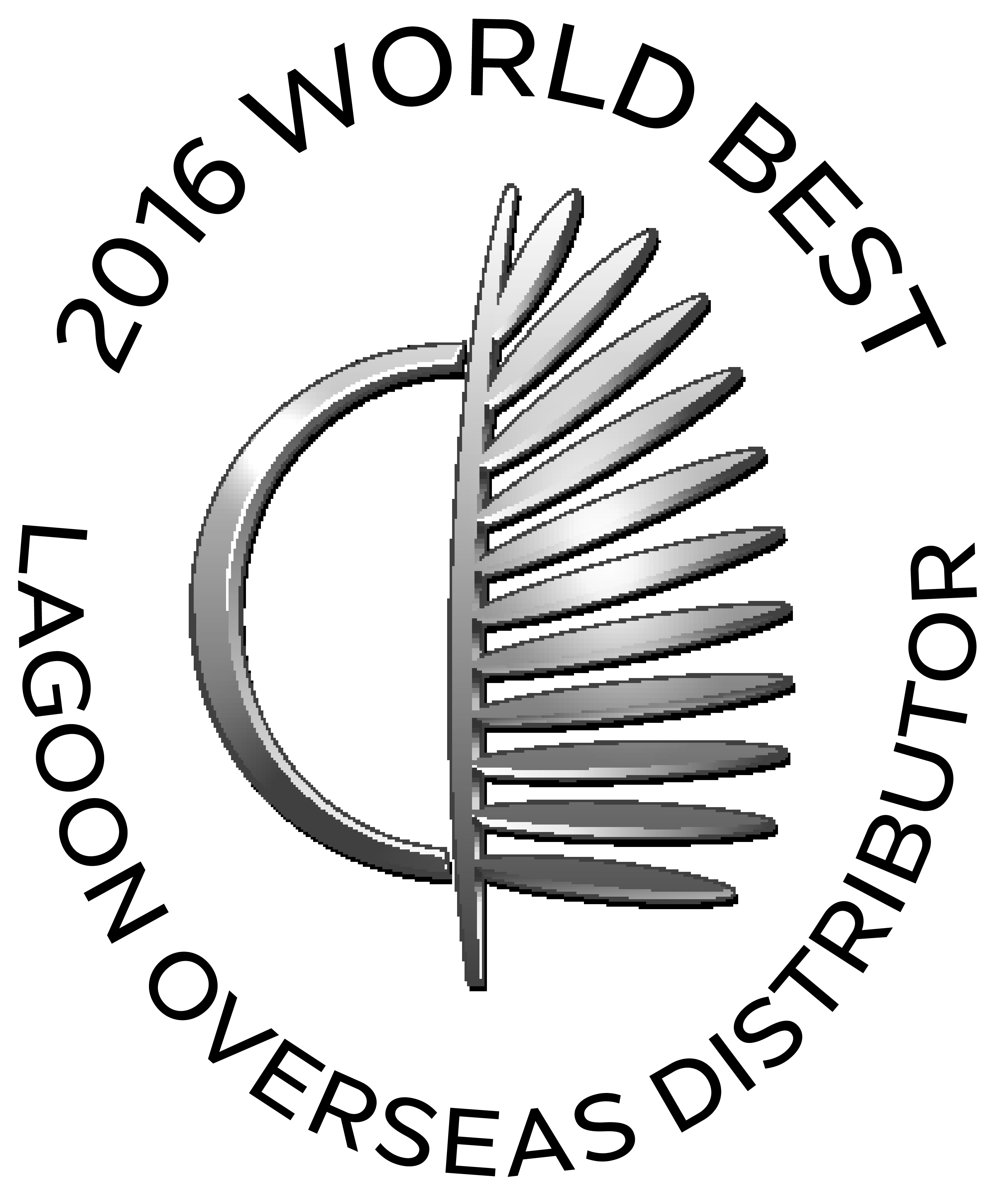 Tell us what you're interested in and a member of our expert team will contact you shortly.
With confirmed production methods, controlled costs, certified quality, Lagoon's expertise combines attention to detail, creativity and industrial rigour.
A blend of talents that has led Lagoon to consistently be the number 1 catamaran in the world.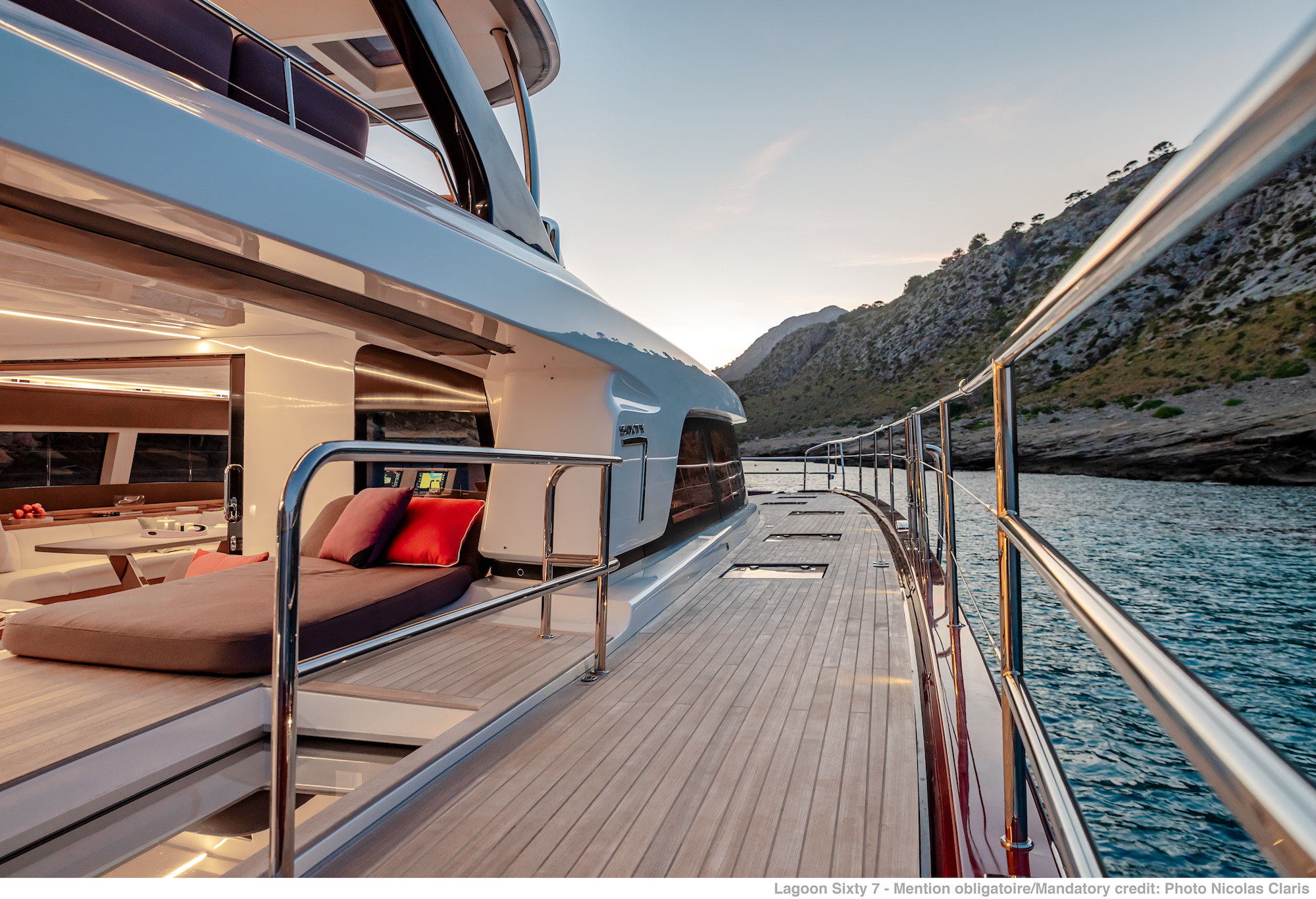 Boats.com – 2023
Imagine a haven of peace. Home away from home. A sanctuary shelter from which to explore the vastness. This is freedom. At its purest.
Yacht Hunter – August, 2022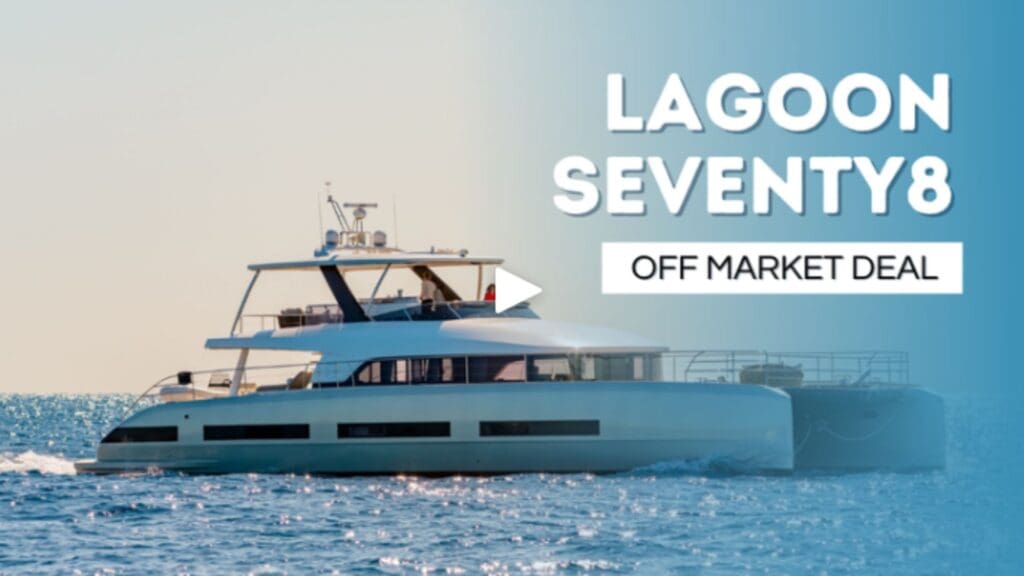 Ofcourse the volume of a power catamaran is why you're here, but with only 150 hours and a draft under 5', and a white hull, this gives you the space of a 100' yacht with only one – two crew members required.
Club Marine – 2020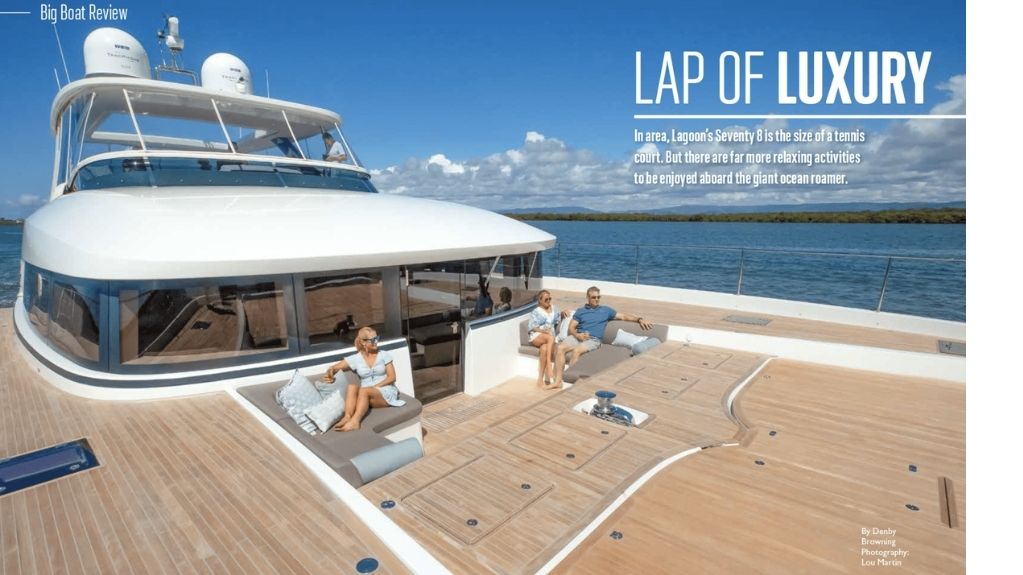 In area, Lagoon's Seventy 8 is the size of a tennis court. But there are far more relaxing activities to be enjoyed aboard the giant ocean roamer.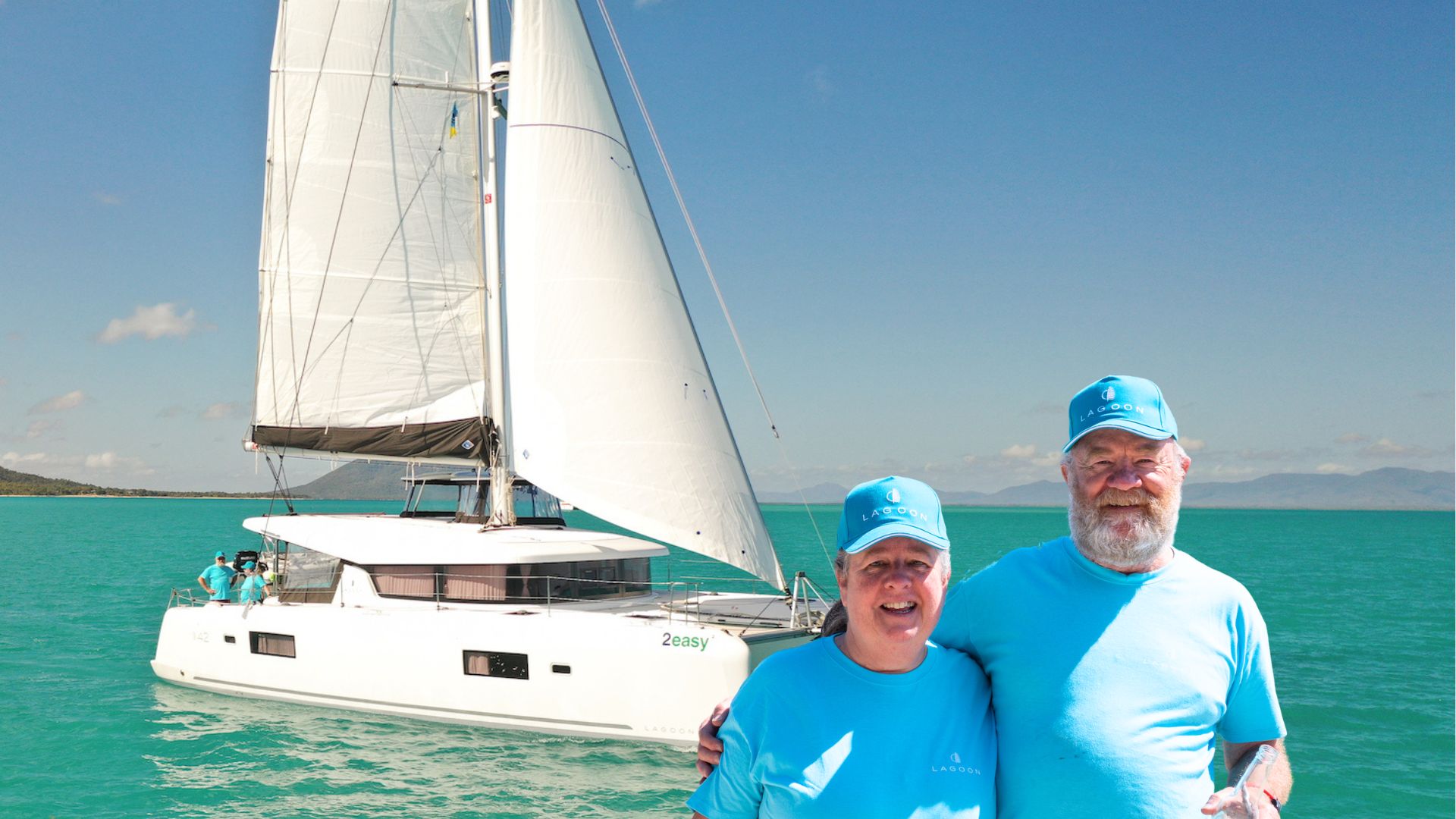 "I first saw the very first Lagoon 42 that came to Australia at the Sydney boat show in 2015. I just felt that it had everything I needed, we purchased the boat through TMG and we've been looked after very well by all the staff. We've really enjoyed the boat the first 5 months" – Ross Smith Lagoon 42.
read more