NEW GENERATION SAILING CATAMARAN
Experience new horizons with the Lagoon 51's amazing layout and sustainable solutions.
The Lagoon 51 marks the beginning of a new generation of Lagoons while maintaining the lines that make Lagoons DNA. This 51ft Lagoon catamaran reveals an optimized circulation onboard and great fluidity, prioritising sustainable activities and onboard living spaces. This new design is one you won't be able to look past.
The modern appealing flybridge sets a new precedent for entertaining spaces on catamarans in its class. The modular C seating allows for maximised relaxation and communication with the helmsperson.
Enjoy a terrace on the sea with the extended transoms, a design feature that ensures a seamless flow between ocean and vessel. The primary cockpit uniquely offers full headroom due to the high coach roof and the new forward cockpit becomes a fresh place to enjoy breeze, shade and comfort.
"We designed the Lagoon 51 as a perfect synthesis of the modernity of the shapes and the sail plan, with living space on deck and inside that is unequalled on a boat of this size." – VPLP Design.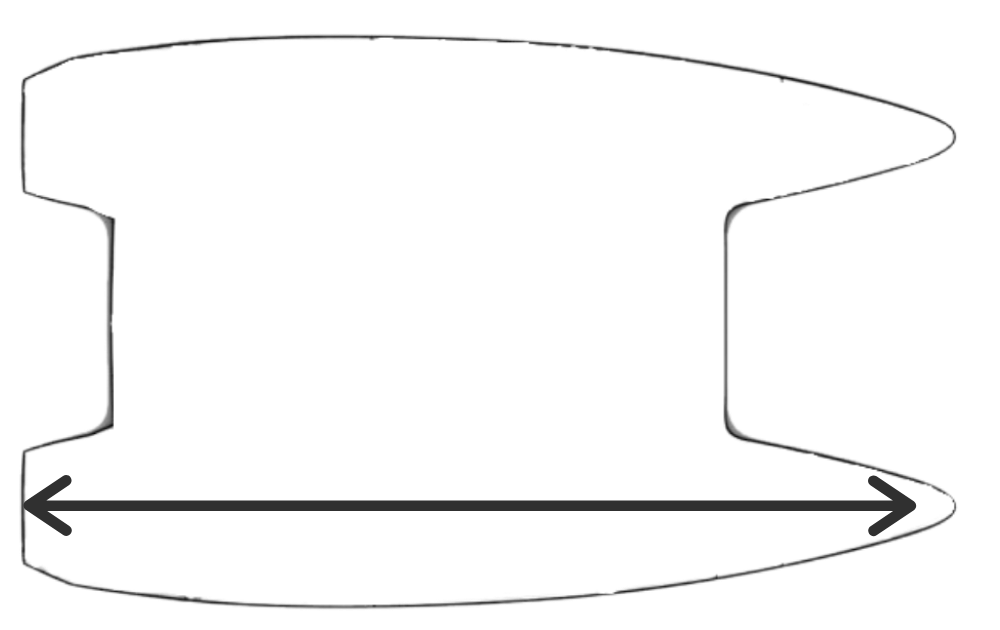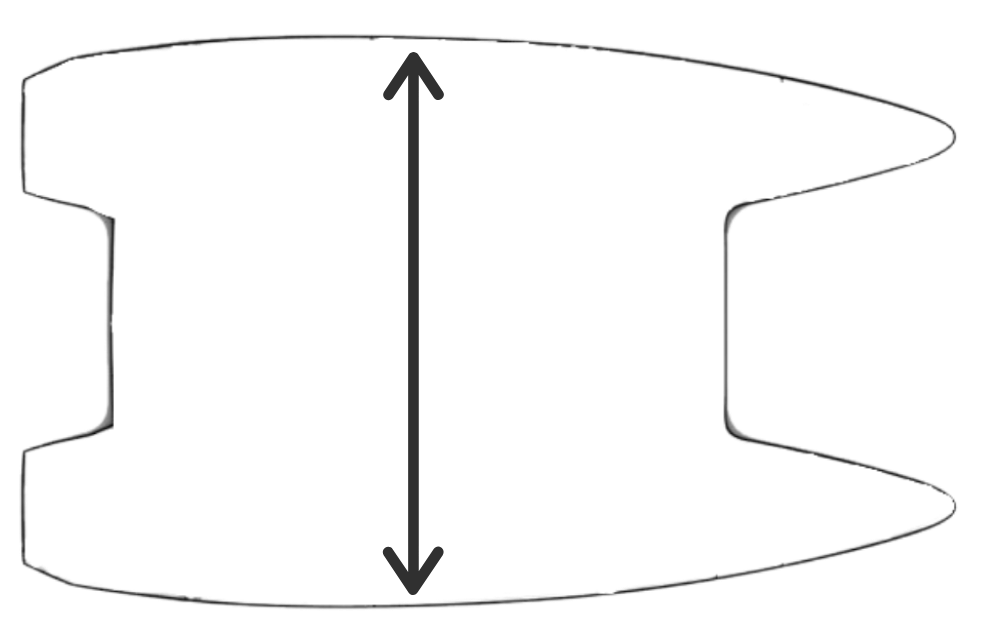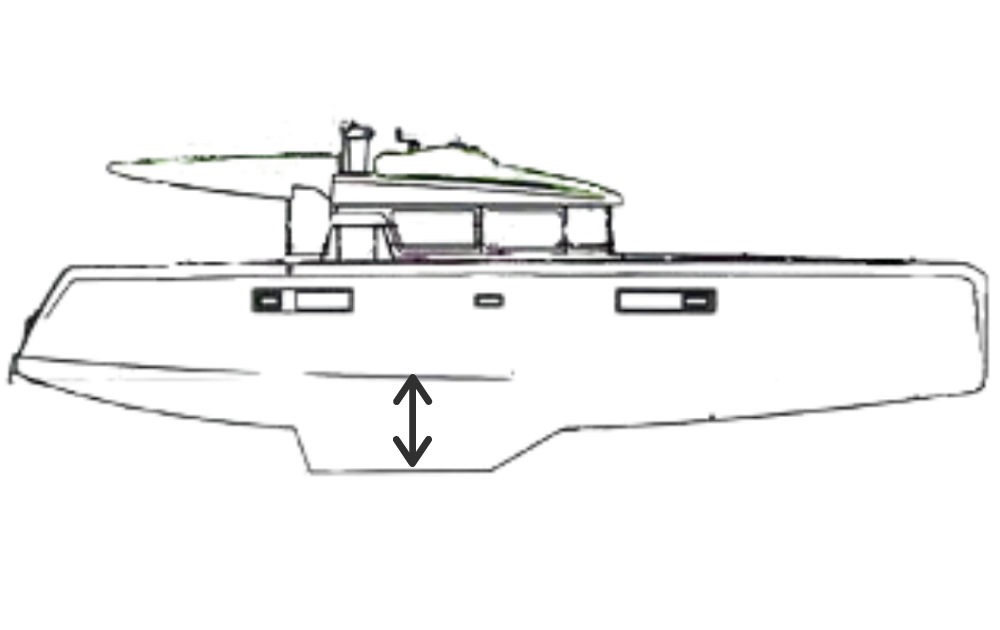 | | |
| --- | --- |
| | |
| | |
| | |
| Upwind sail area (std mainsail) | |
| | |
| | |
| | |
| | |
| | |
| | A : 12 - B : 14 - C : 20 - D : 30 |
Tell us what you're interested in and a member of our expert team will contact you shortly.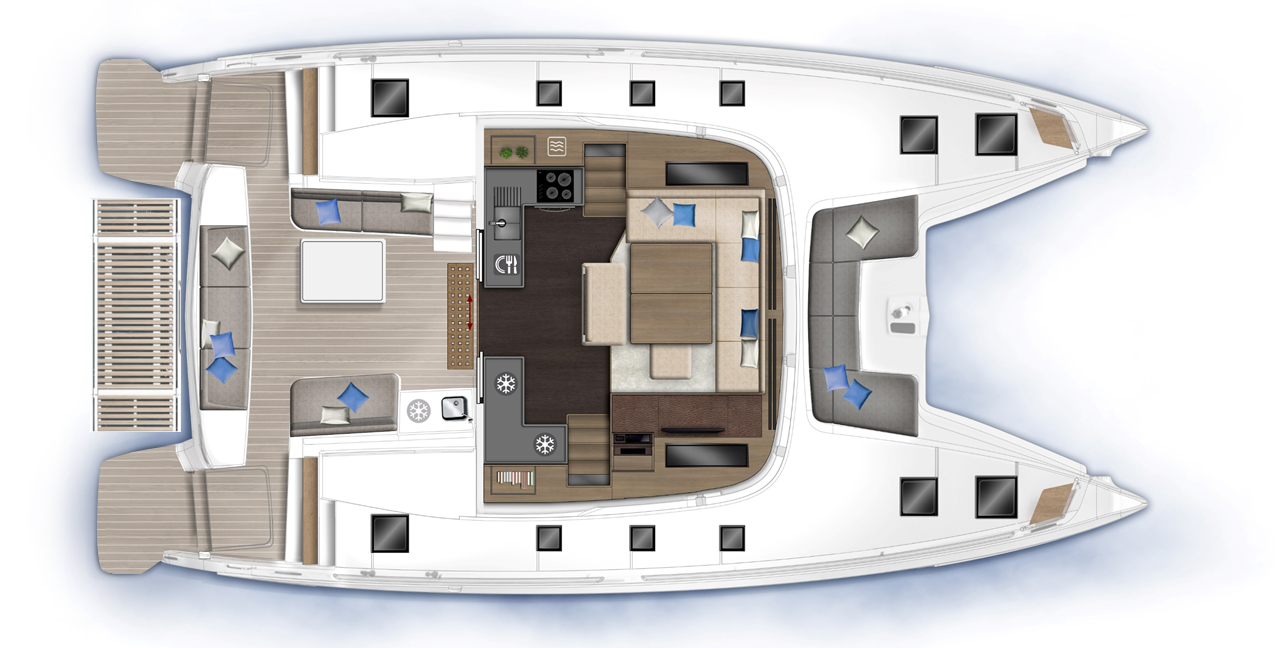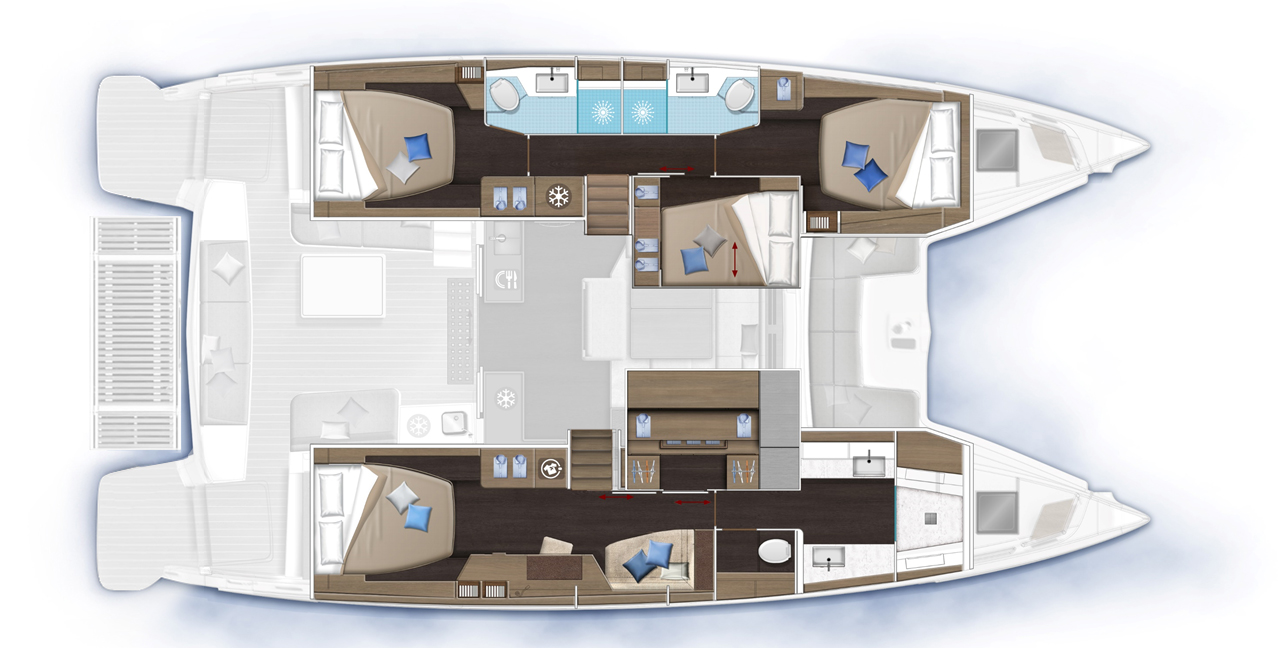 4 CABIN 3 HEAD (STANDARD)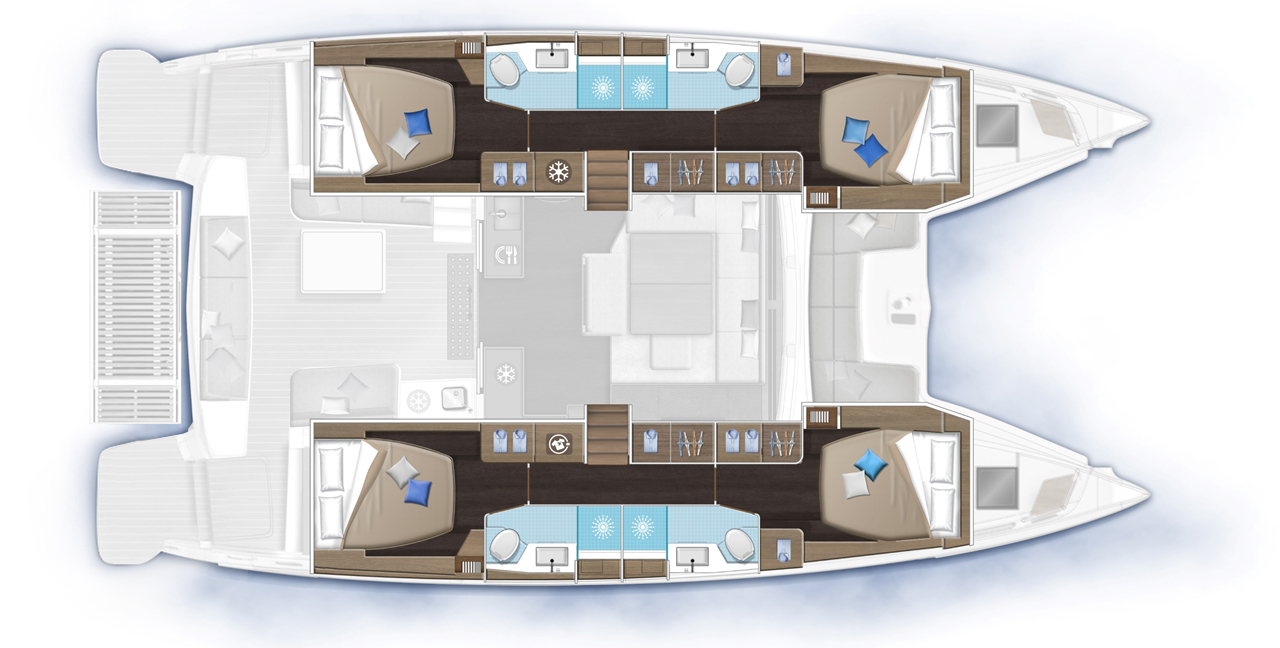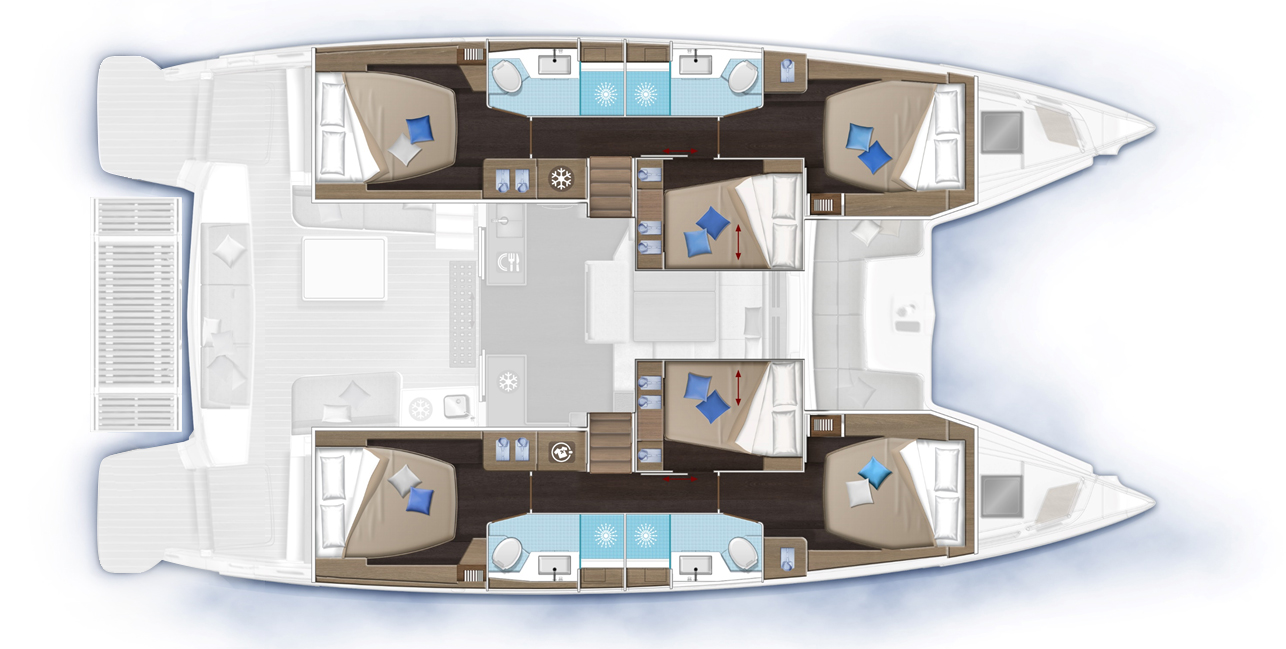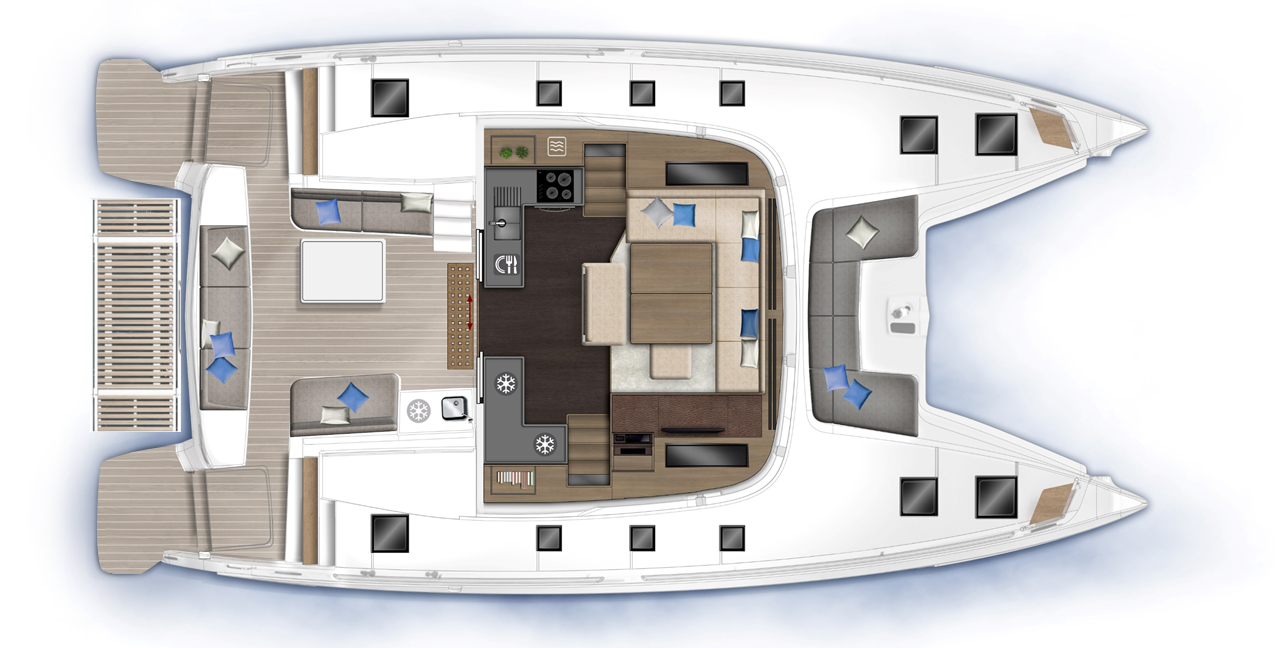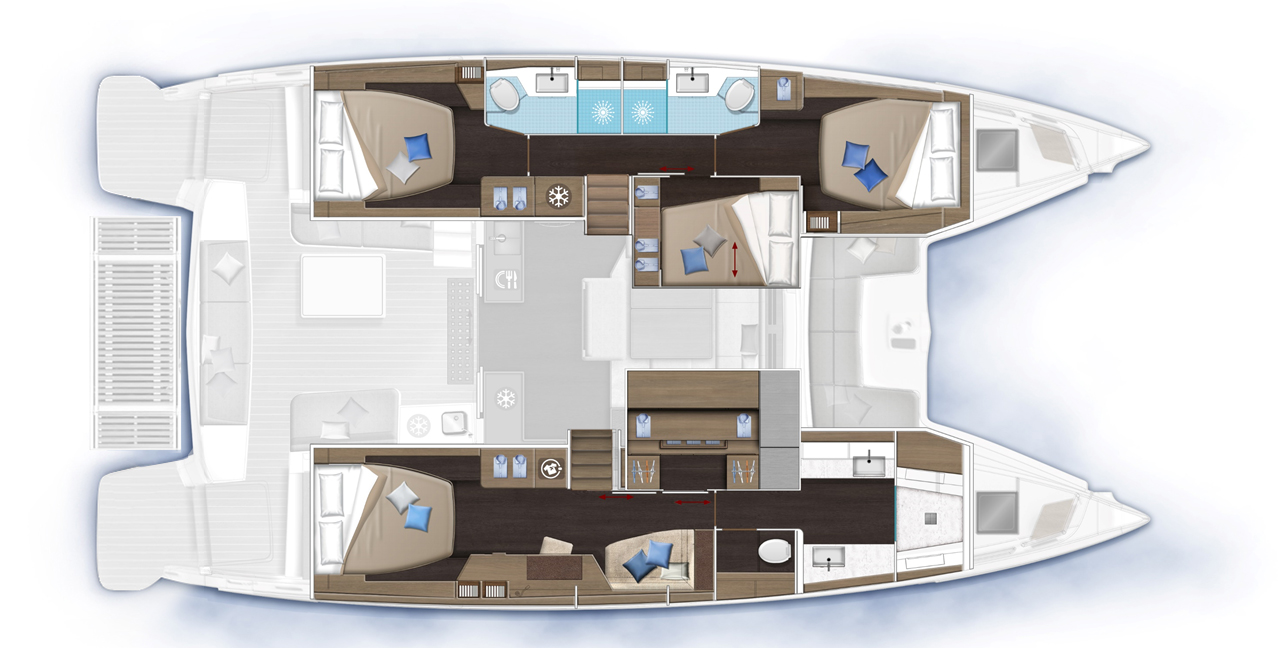 4 CABIN 3 HEAD (STANDARD)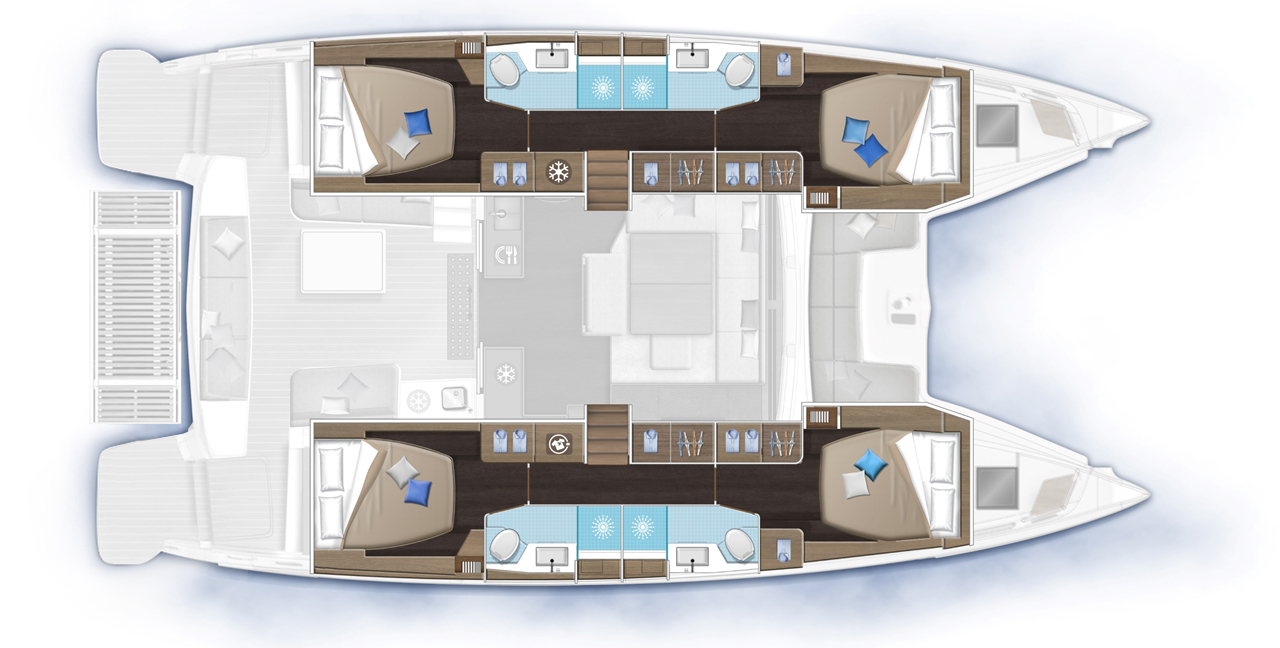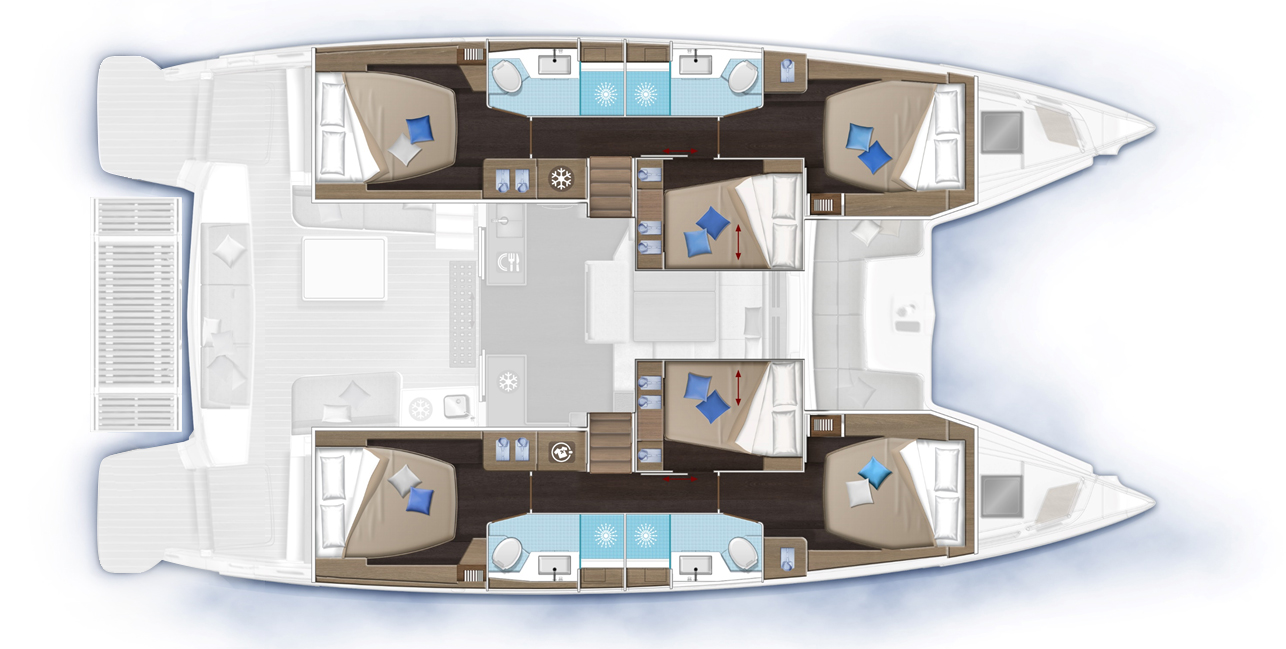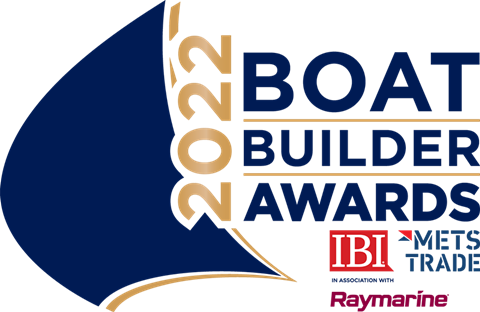 Tell us what you're interested in and a member of our expert team will contact you shortly.
Yacht Style – November 2022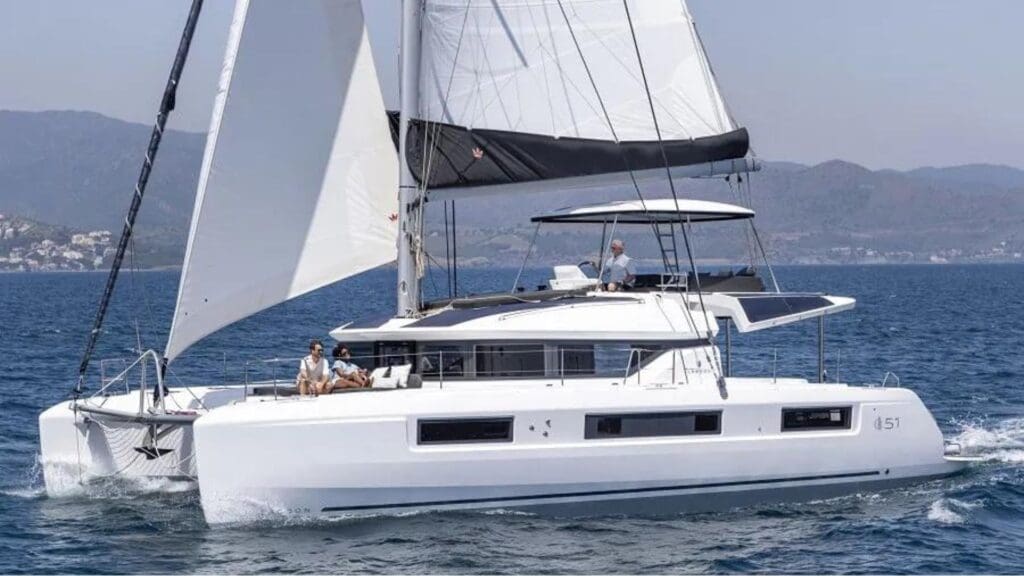 With a lighter structure, forward mast, shorter rig and overlapping genoa, the Lagoon 51 is even livelier on the water than her predecessor while also introducing the new emphasis on solar power that will characterise the brand's future models.
Multihulls World – April 2022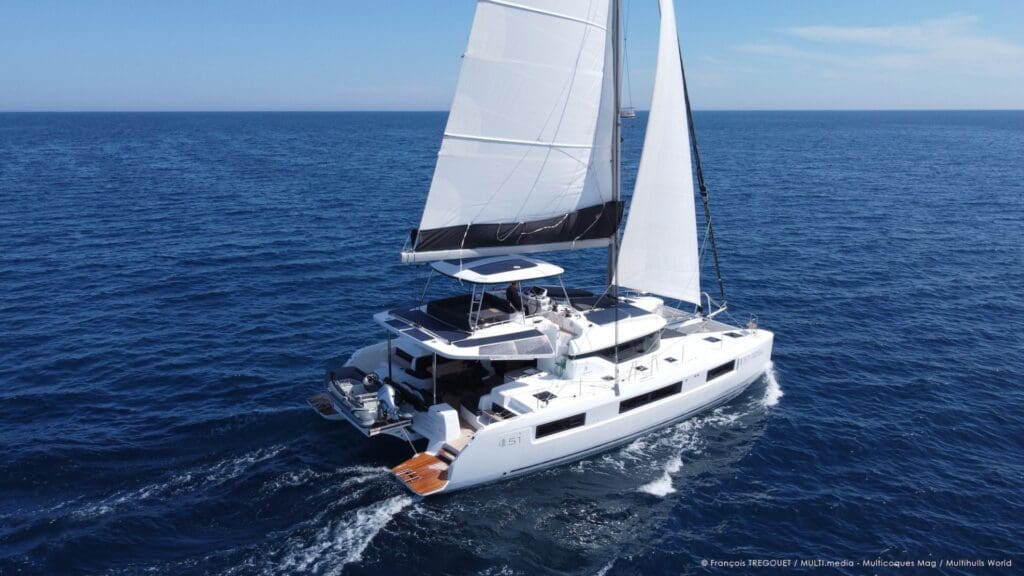 Promising to be more ecological, more accessible and more connected, the Lagoon 51 announced by surprise – or almost – at the beginning of the year is full of promise.

Choose your boat – 2022
One could sum up Lagoon's philosophy in three words: elegance, conviviality, safety. Continuity between interior and exterior, direct and indirect lighting, harmonious proportions, warm atmosphere and ergonomic spaciousness, Lagoons yachts were the first to value a lifestyle on board a catamaran.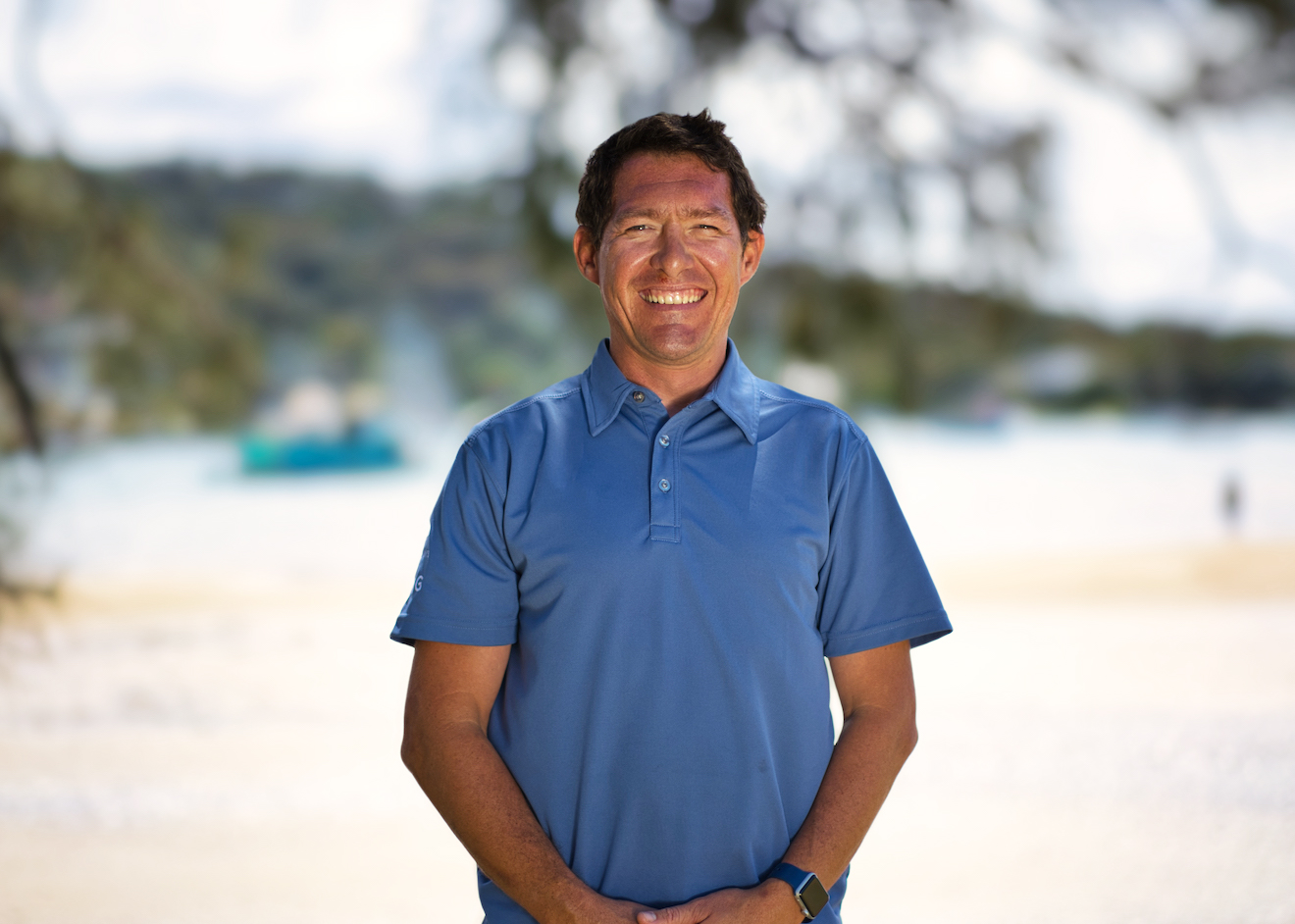 With 15 years of commercial sailing experience and 8 years as a full-time skipper / engineer on Lagoon Catamarans in the Caribbean, Jaco brings in an abundance of relative experience with a calm and approachable demeanour. With strengths in planning and detail, Jaco is a valuable member of the Vesseltec Service Team.
read more