LAGOON CATAMARANS AND PRESTIGE YACHTS IN AUSTRALIA
Take delivery to any major port in Australia and cruise our incredible waterways.
We're proud to offer our clients at TMG Yachts the option to take delivery of their Lagoon Catamarans and PRESTIGE Yachts in Australia, so they can explore the beauty of our pristine coastline and waterways.
More and more of our TMG Yachts clients are choosing to take advantage of what Australia has to offer, with its unspoiled waterways and untouched cruising destinations. The time has never been better to explore our backyard and experience the freedom and exhilaration of cruising on a Lagoon Catamaran or PRESTIGE Yacht.
TMG Yachts' range of vessels is the perfect choice for local trips, coastal cruising and out into the blue water. Whether you're looking for a comfortable weekender or a home away from home, our Lagoon Catamarans and PRESTIGE Yachts are the epitome of luxury and performance, designed for a seamless boating experience.
As part of the largest Lagoon community in the world, Lagooned In Oz, our passionate and engaged group of Lagoon lovers, is there to offer an abundance of knowledge right at your fingertips. When you take delivery of your new Lagoon Catamaran from TMG Yachts, you become part of an extended family, there to support you, share common passions, and have fun together. TMG Yachts also host annual Escapades, and becoming an owner gives you a VIP invitation to these events.
TMG Yachts offer pick-up options from many of Australia's main ports, including; Sydney, Gold Coast, Brisbane, Melbourne and Perth, along with a handover experience that is set to exceed your expectations.
Taking delivery of your Lagoon Catamaran or PRESTIGE Yacht in Australia from TMG Yachts has never been easier. Explore the beauty of our pristine coastline and waterways and join the Lagooned In Oz community, a supportive network of Lagoon enthusiasts who are passionate about sharing their love for boating.
Contact TMG Yachts today to discuss your options for taking delivery of your Lagoon Catamaran or PRESTIGE Yacht in Australia and start planning your next adventure.

Australian Pickup Locations
Delivery of your Lagoon Catamaran or Prestige Yacht can be at any major port, including; Sydney, Gold Coast, Brisbane, Melbourne or Perth.
It is from there that the adventure really begins…
DEDICATED TO YOU,
EVERY STEP OF THE WAY…
From the moment you sit down to specify your new build, Lagoon or Prestige, you will be guided by a team of dedicated professionals focused on delivering the right boat for you and your family and caring for you for the long term so you can enjoy every precious moment on the water.
TMG Yachts (Formerly The Multihull Group) Team is made up of catamaran and power yacht experts, here to help you make your dream a reality. At TMG Yachts we strive for quality and success in all aims of customer service, and this involves ensuring our team is only made up of the best. From deciding your model boat, choosing your options, understanding your vessel and post-delivery, we will assist you every step of the way.
TMG Yachts is uniquely positioned with our dedicated service centre exclusive for our customers. Vesseltec is driven by a group of marine industry professionals with experience and knowledge. You can be comfortable that your pride and joy is in safe hands. From commissioning to aftersales, our dedicated team will know your boat better than anyone else.
Vesseltec are meticulous with every detail, with extensive systems checks for every vessel prior to handover. All new boats come with a manufacturer's warranty backed by TMG Yachts with an established and systemised warranty procedure. We help you understand what is covered under warranty and liaise with the manufacturers on your behalf should an issue arise.
Let us know what you are interested in and we will contact you shortly.
TOP CRUISING DESTINATIONS IN AUSTRALIA
We may be biased, but Australia truly is the most beautiful country in the world and with so many incredible cruising grounds on our doorstep travelling in a Lagoon Catamaran or PRESTIGE Yacht, is the best way to get around.
Here is a list of our favourite waterways…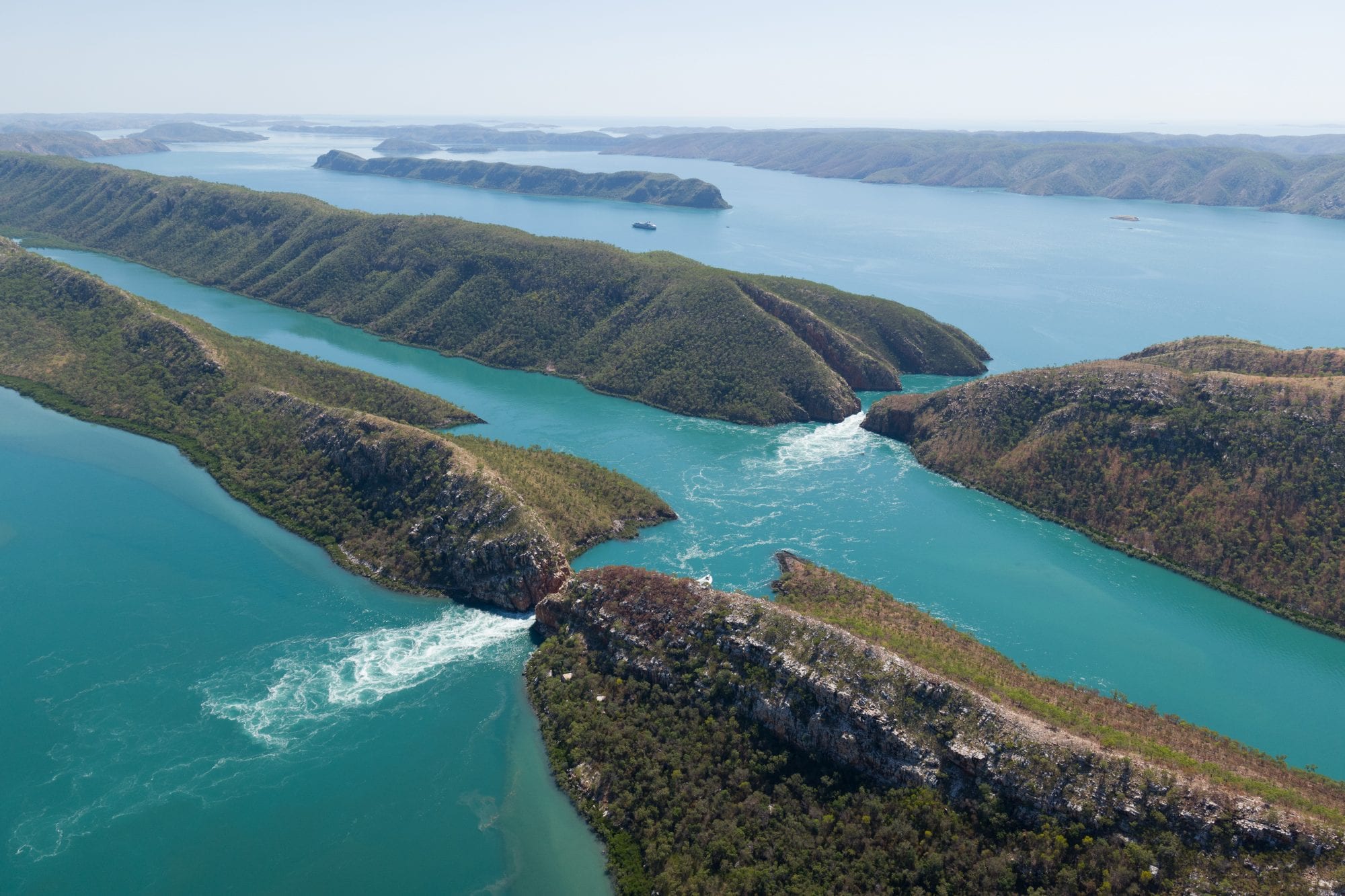 THE KIMBERLEY
Western Australia
Rarely does an opportunity arrive to truly immerse yourself in the far north of Western Australia. Travelling by boat gives you the unique opportunity to cruise remote waterways where red rock meets the ocean and waterfalls tumble down valleys. A spectacular location that you would never forget.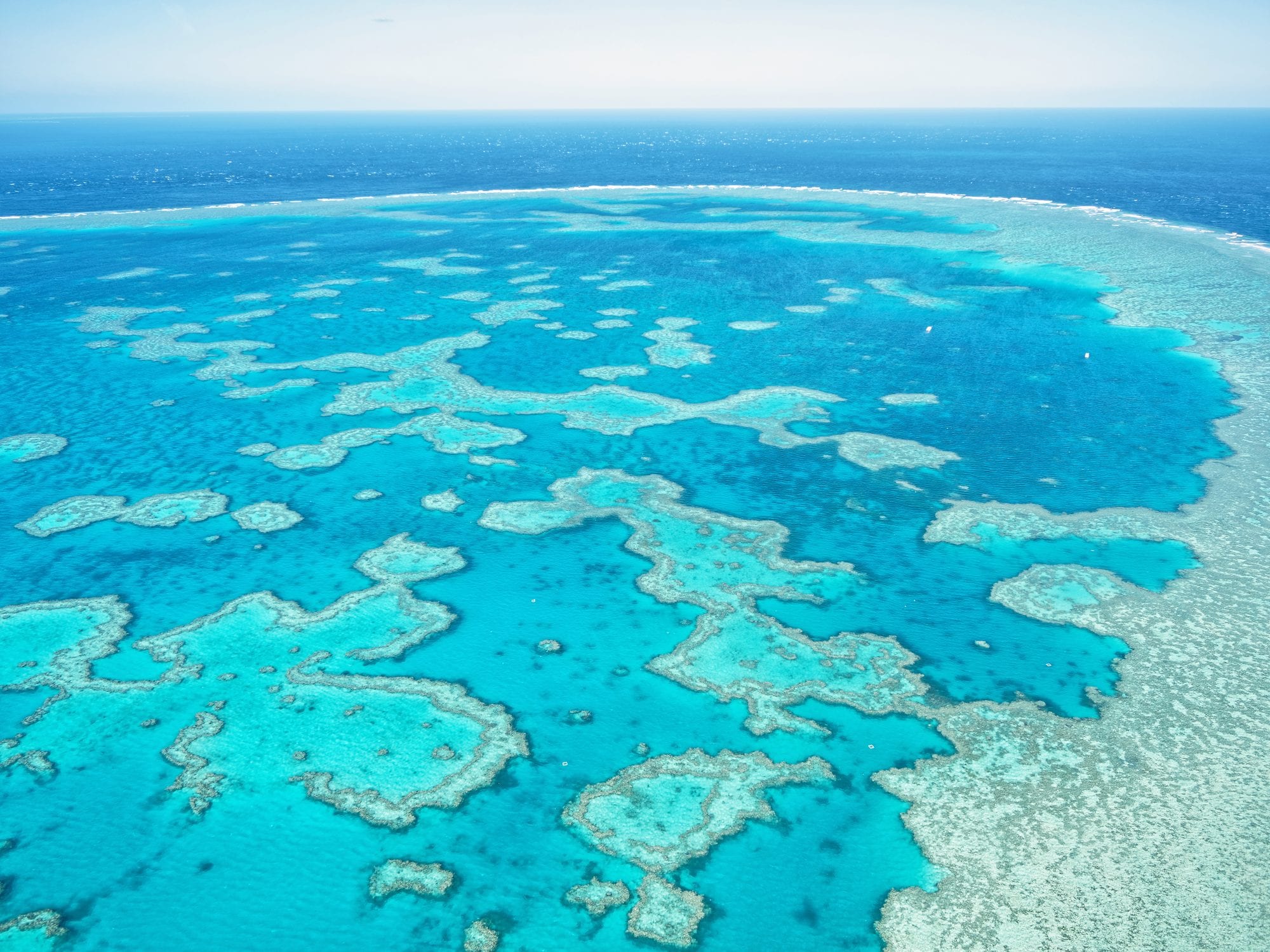 Great Barrier Reef
Queensland
Whether you are in the popular Whitsunday Islands or on the outskirts at Fraser Island or Cairns the northeast of Australia is home to some of the most incredible Islands to escape to. With so many options you could spend months or even years navigating these waters, every day finding a new paradise. Wildlife still thrives, and the coral is spectacular. Don't wait to see one of the wonders of the world and do it in the comfort of a Lagoon or PRESTIGE.
Pittwater and The Hawkesbury
New South Wales
Surrounded by 30,000 hectares of unspoiled and spectacular Ku-ring-gai Chase National Park and only 35 km from Sydney's CBD, Pittwater and the Hawkesbury are two of the most picturesque cruising destinations in New South Wales.
These relatively uncrowded waterways offer a diverse range of experiences, from sheltered coves and secluded bays to scenic waterways and charming island destinations. Most of their hidden beaches, waterfalls and walking tracks are only accessible by water or walking track.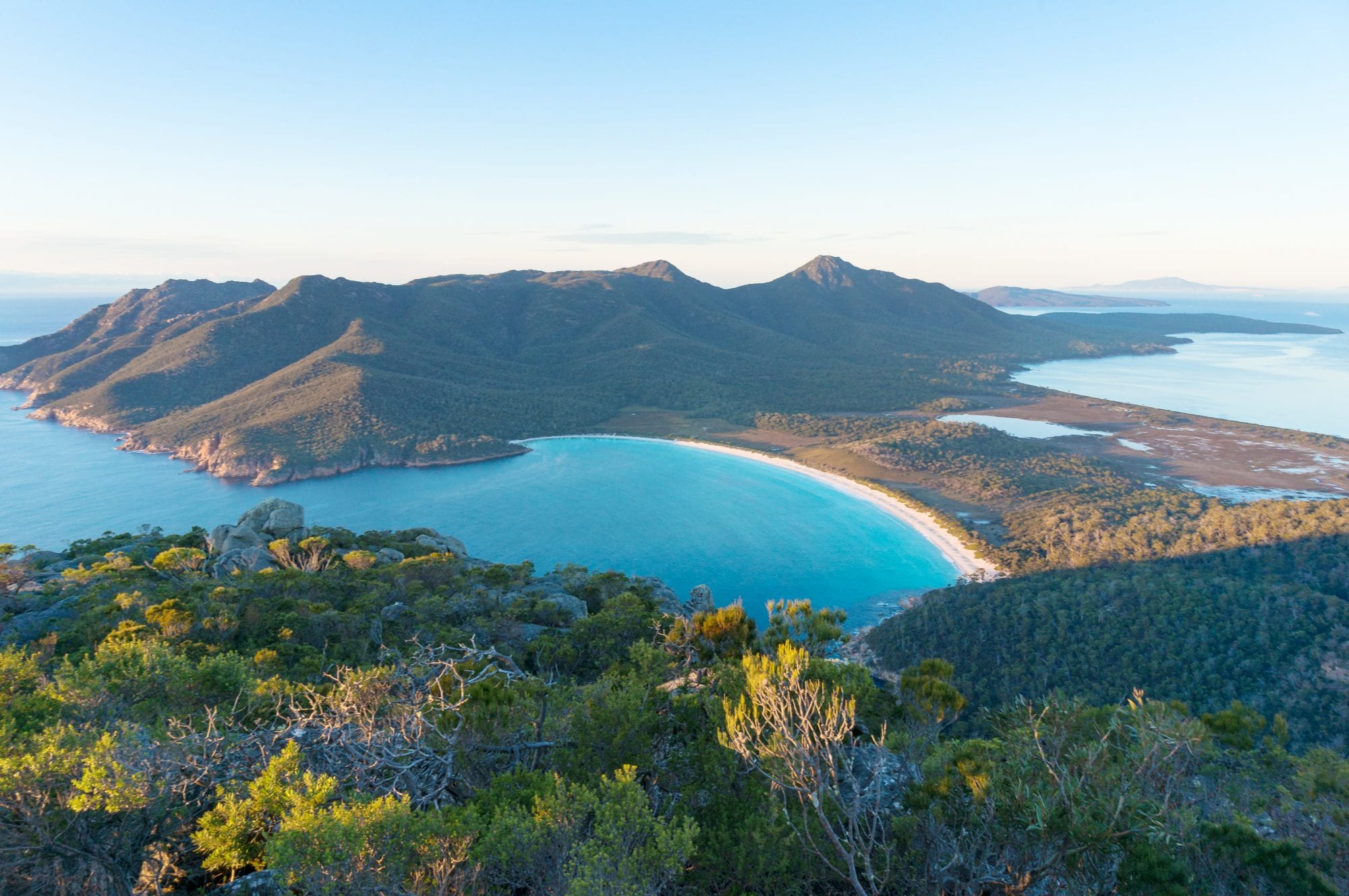 Tasmania
Extremely underrated for its spectacular beauty Tasmania is host to many incredible and secluded islands. Never have we met someone who has not enjoyed there time cruising Tasmania. You can spend months visiting locations you haven't even heard of yet but when you start to research you will be immersed in the idea of travelling Tasmania. Plus if you are travelling through the Bass Strait you have the opportunity to by-pass Flinders Island, simply pick your ideal weather window and you'll gain the confidence to take on longer crossings.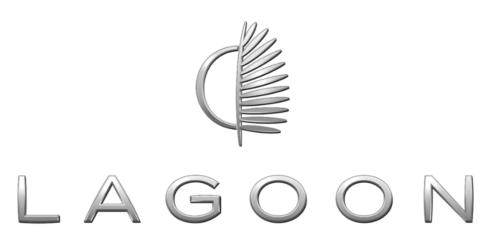 WORLD NUMBER 1 CATAMARAN COMPANY
Lagoon Catamarans are made for bluewater cruising and offshore expeditions and Australia has so many hidden gems waiting for you to discover them…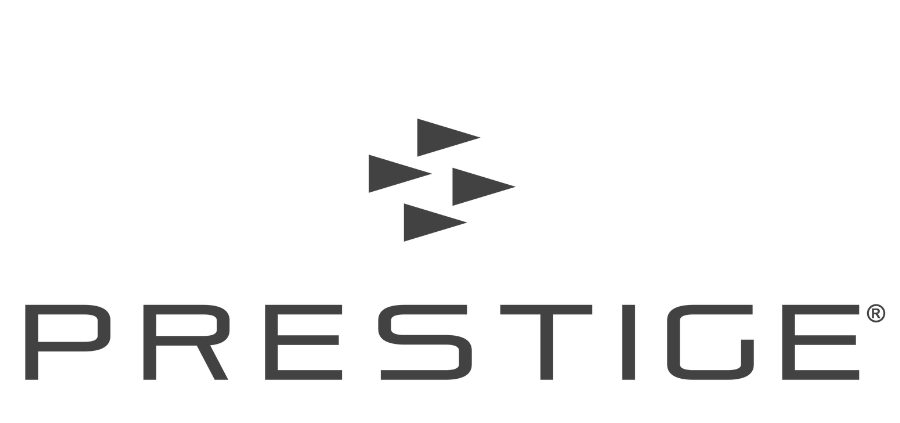 LUXURY MOTOR YACHTS
Whether you want to spend a weekend escaping the noise of the city in your local bays or head further afield, Prestige Yachts will get you to your destination fast, comfortably and most importantly you will enjoy the journey.
CHOOSE YOUR LAGOON CATAMARAN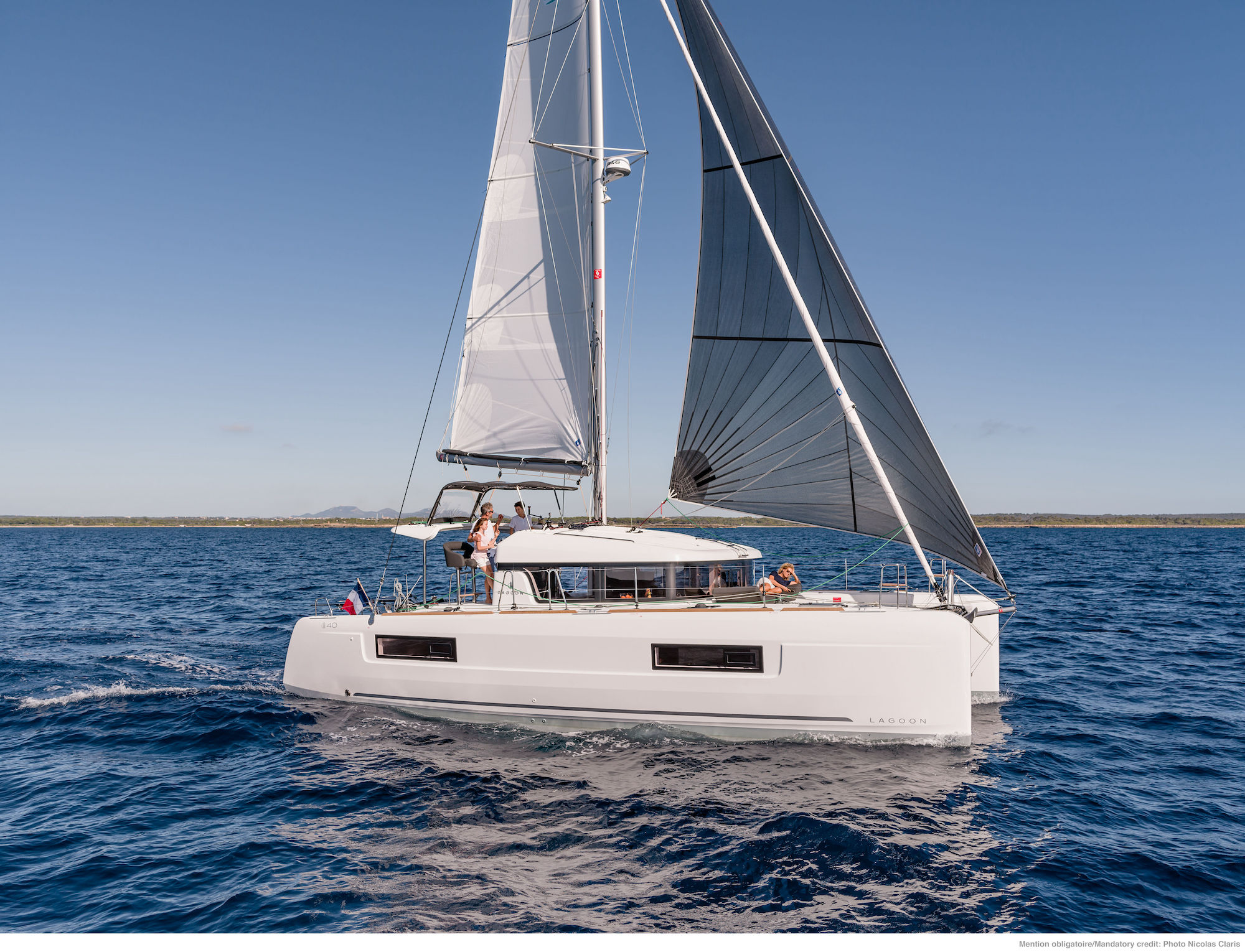 Sleek and innovative design is what defines the Lagoon 40.
With her new visual identity, the 40 immediately stands out …and showcases the synergy of Lagoon's innovation and expertise.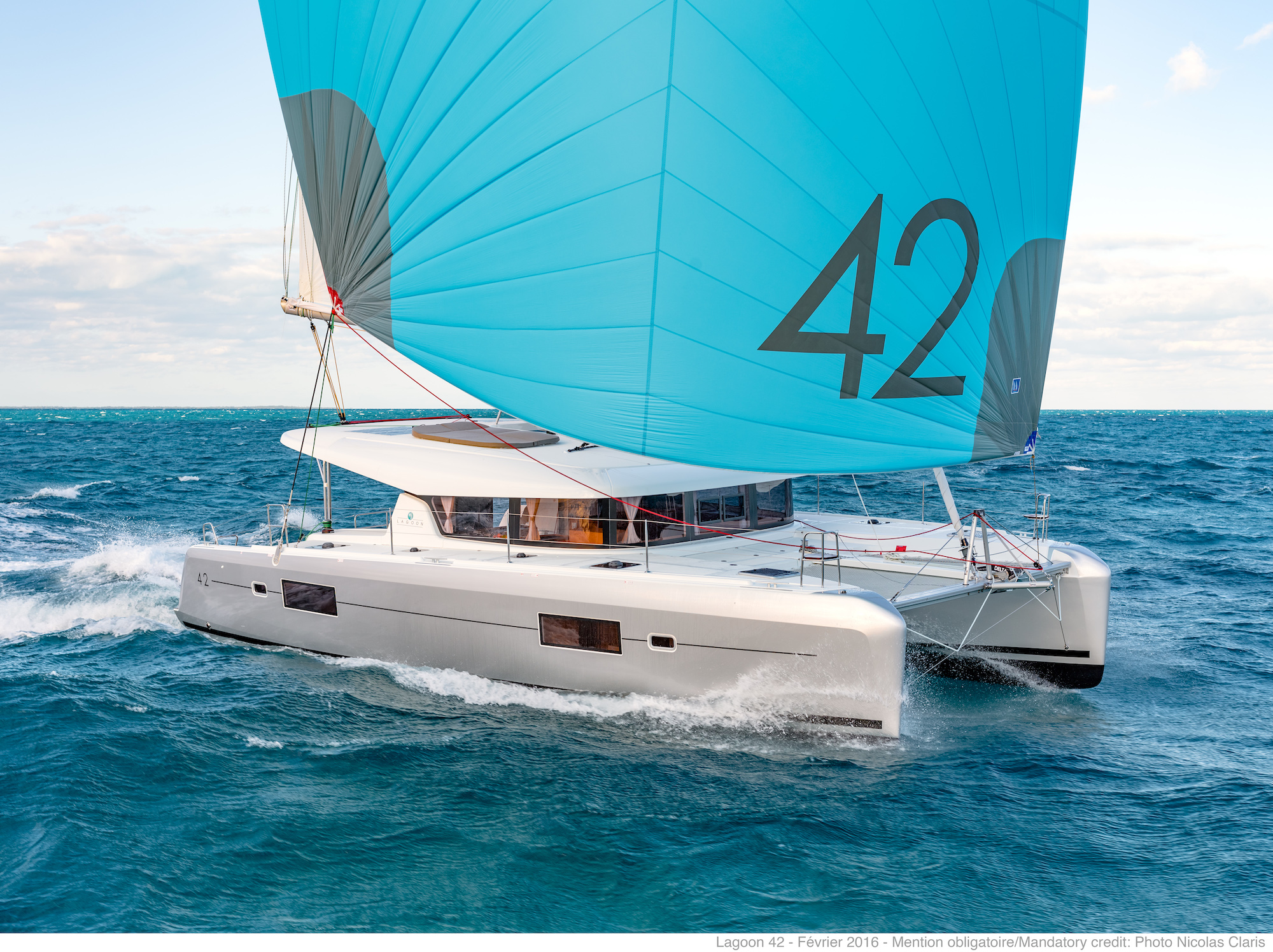 The worlds best selling catamaran awaits. Retaining the main features of the latest generation of Lagoons, the 40 shows off a unique visual identity with sleek curves and a groundbreaking single level cockpit.
This high-performance and the seaworthy boat is designed for user-friendly, enjoyable sailing with its elegant lines, unrivalled brightness and generous, interconnected spaces.
The Lagoon 51 marks the beginning of a new generation of Lagoons. This 51ft Lagoon reveals an optimized circulation onboard and great fluidity, prioritising sustainable activities and onboard living spaces.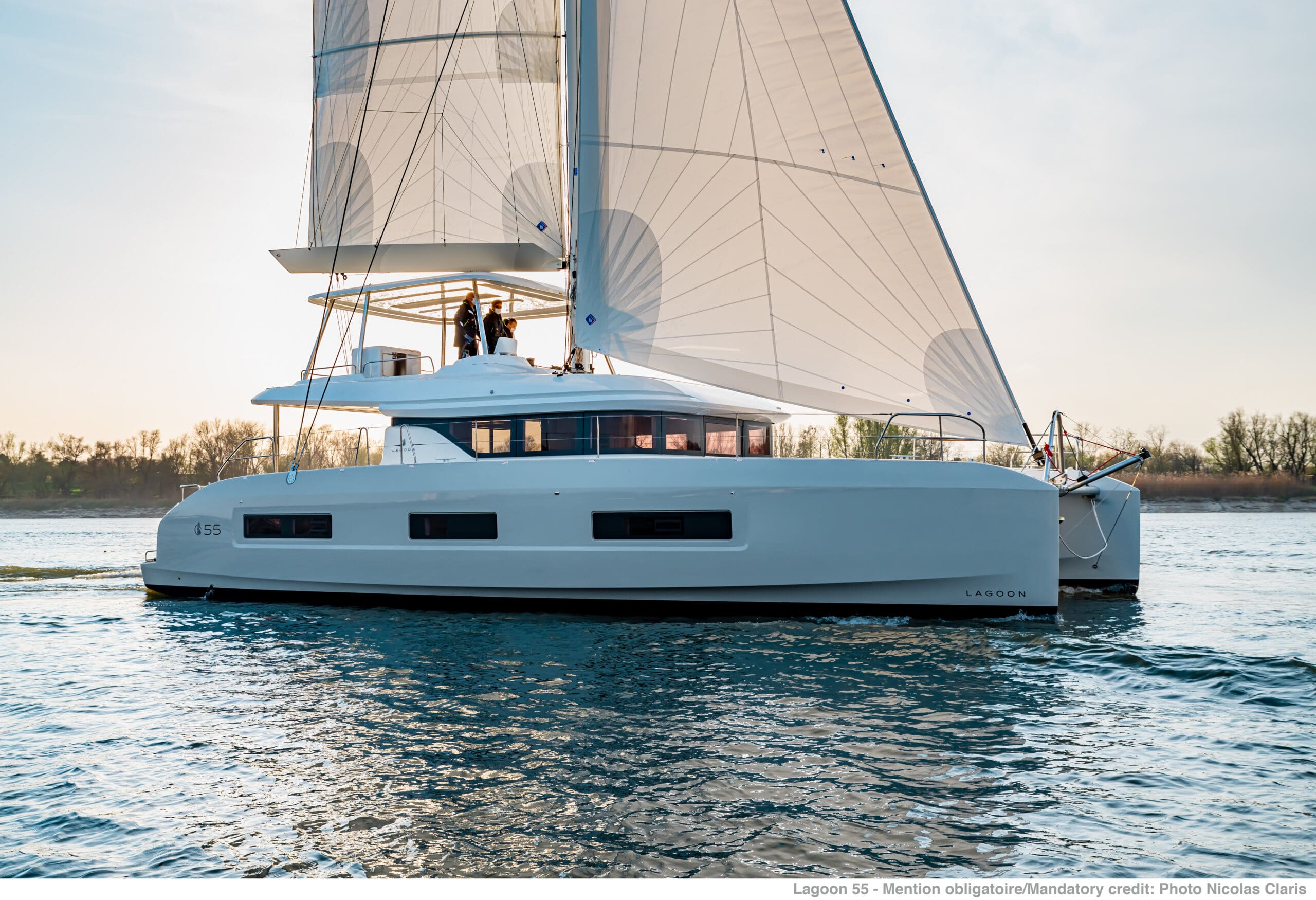 Drawn from deep in Lagoons DNA. Where innovation coexists with attention to detail and creativity. The Lagoon concept of tomorrow.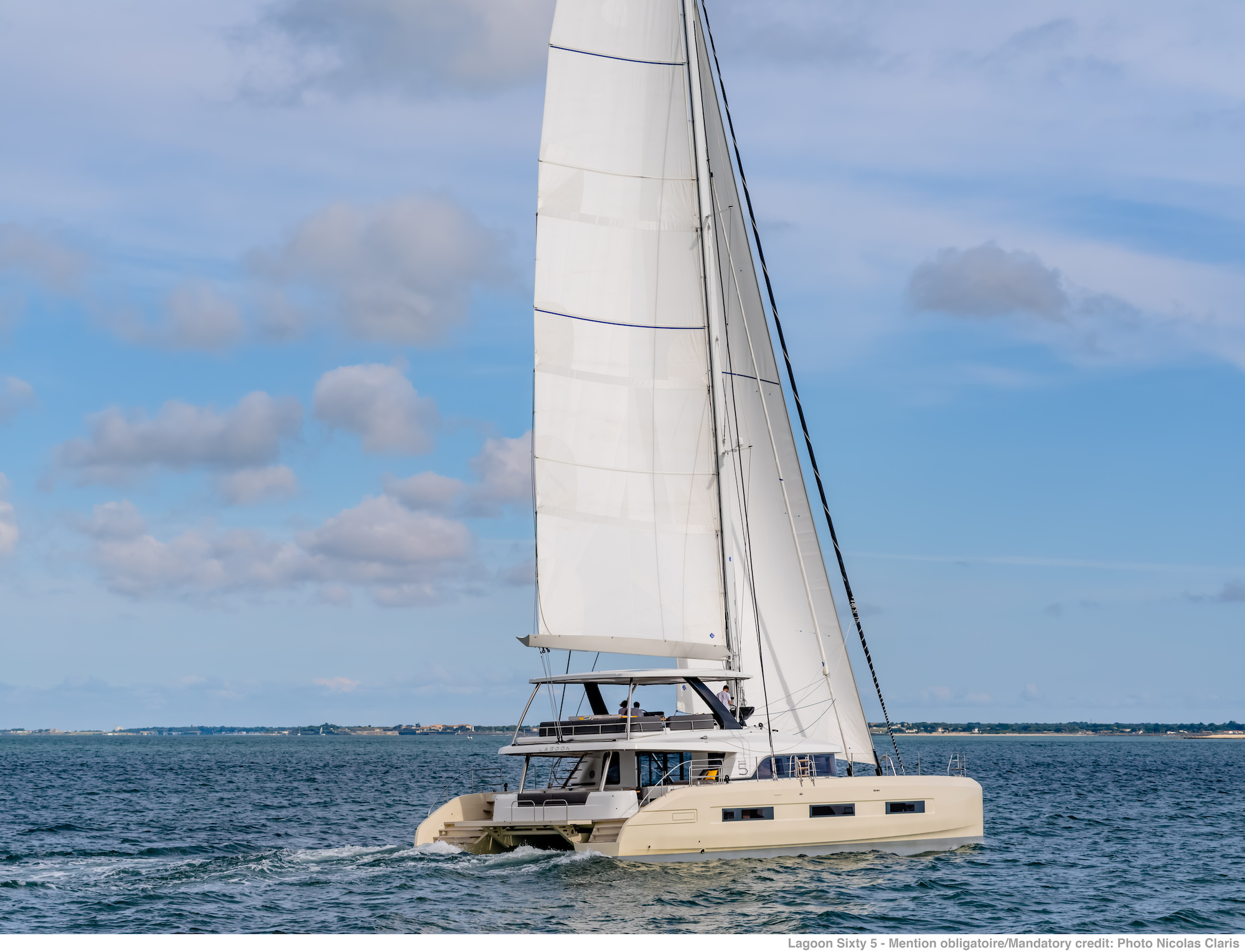 The latest pocket superyacht, the Lagoon SIXTY 5 is a clear leader in this segment, promising to deliver luxury and where innovation enhances comfort and life at sea.
This more than 23-metre yacht marks an important step for Lagoon towards a world in which elegance and refinement are the watchwords. Where harmony reigns between the interior and exterior living spaces, where compromise does not exist …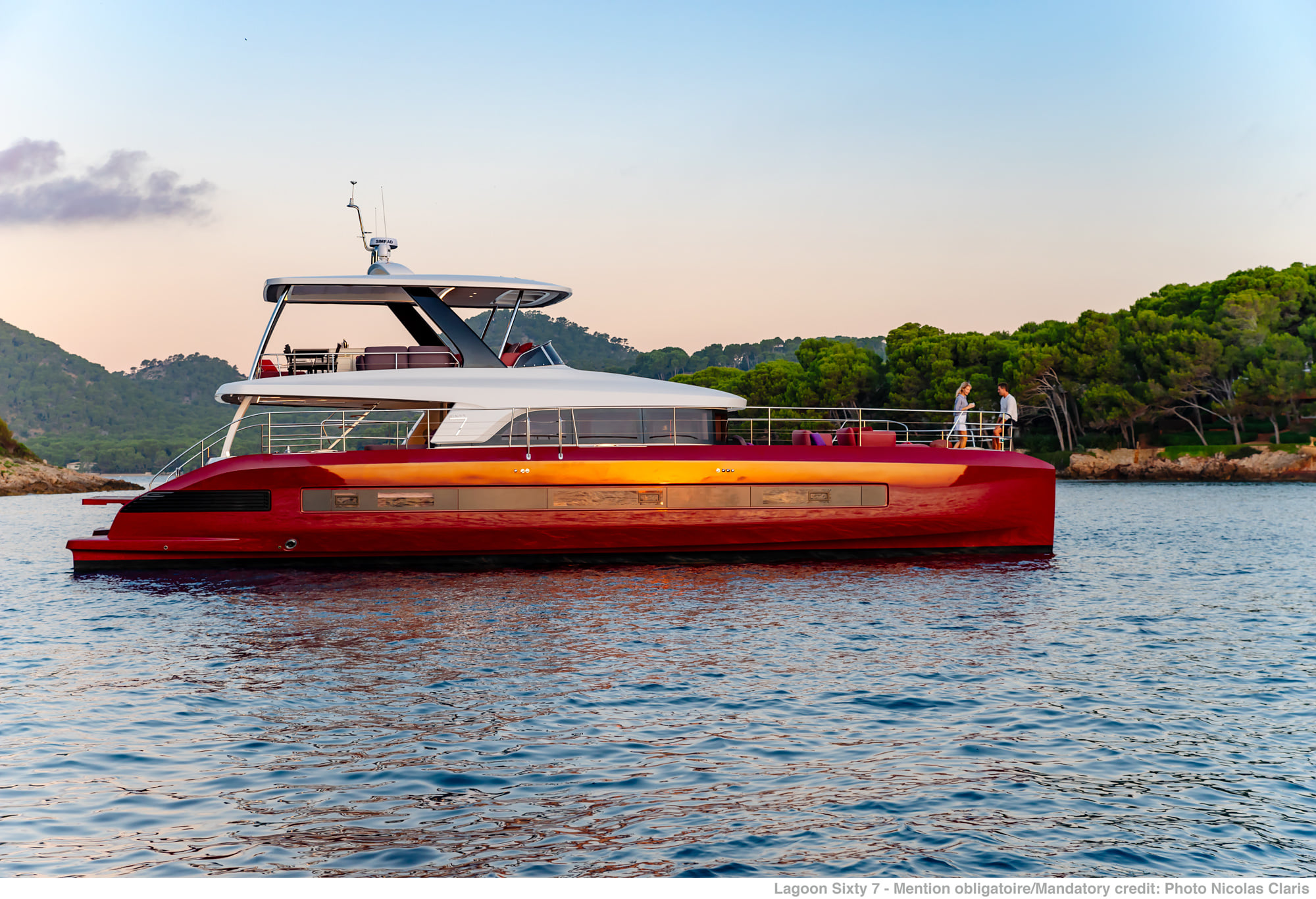 Imagine a haven of peace. Home away from home. A sanctuary shelter from which to explore the vastness. This is freedom. At its purest.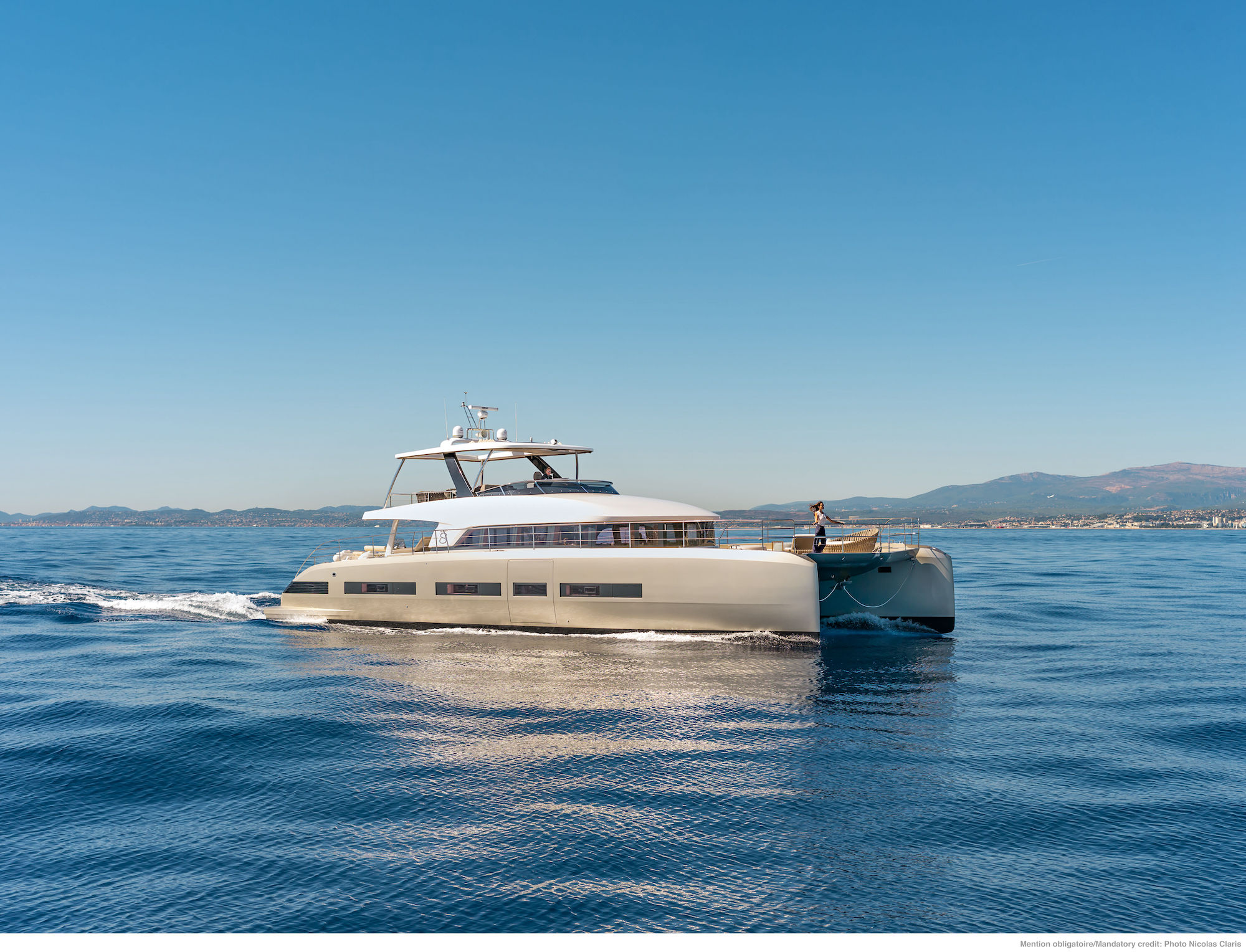 Luxury and comfort are the keywords with this vessel … its silhouette with timeless elegance and the harmonious forms of its roof go hand in hand with large volumes to create an uncompromising world where true luxury is space.
CHOOSE YOUR PRESTIGE YACHTS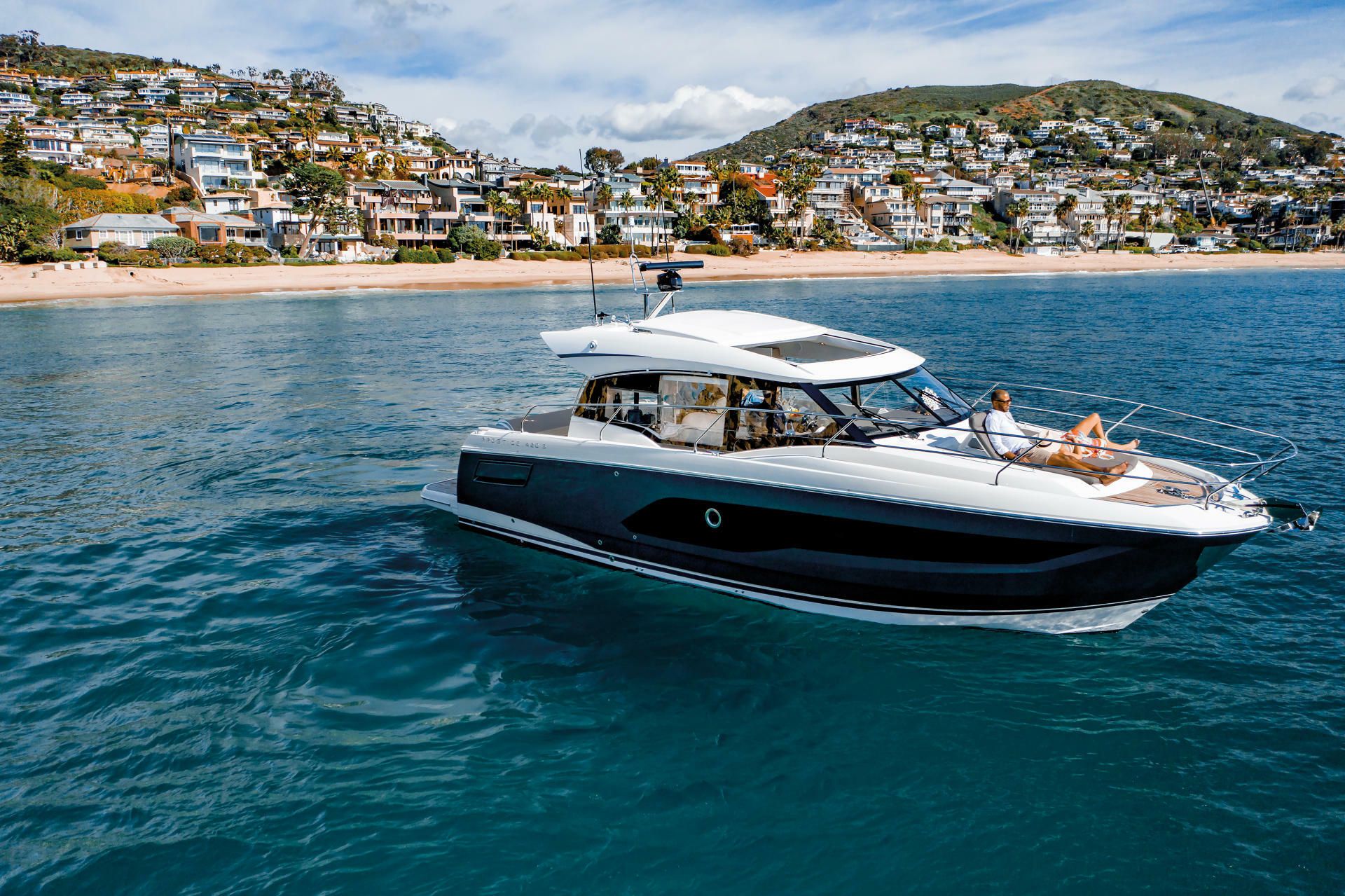 From its aerodynamic exterior styling to its luxurious contemporary interior, the intelligent layout and refined design of this chic sporty coupe cruiser affords you the performance, features and luxury of space usually found in a much bigger boat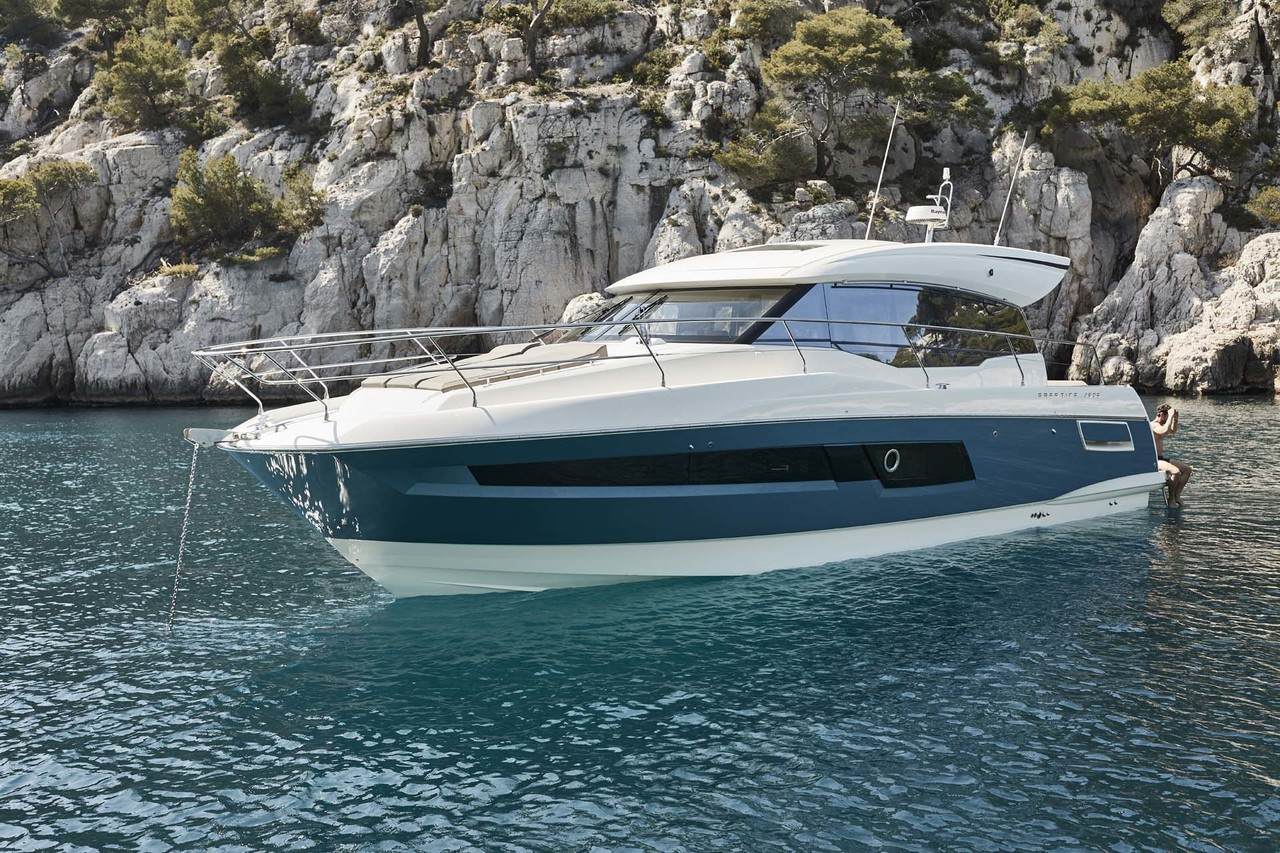 With its sleek profile and innovative design, this remarkably sporty and luxurious sport cruiser boasts all the innovations of the PRESTIGE brand, including spacious living zones and a large opening sunroof.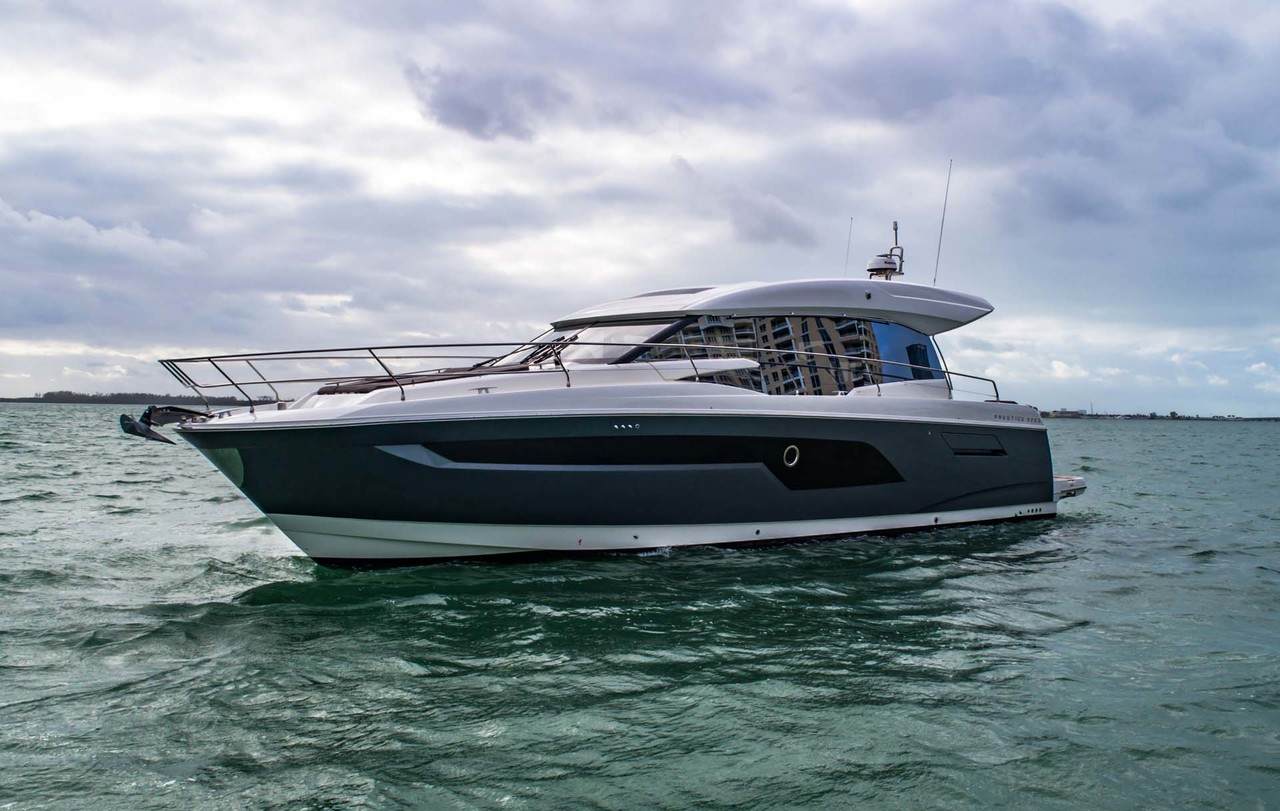 Incomparably open design, exceptionally easy handling and powerful high performance hull.
The PRESTIGE 520S has real character and a sporty-chic style, with an incomparable generous interior volume that many sixty-footers would be jealous of.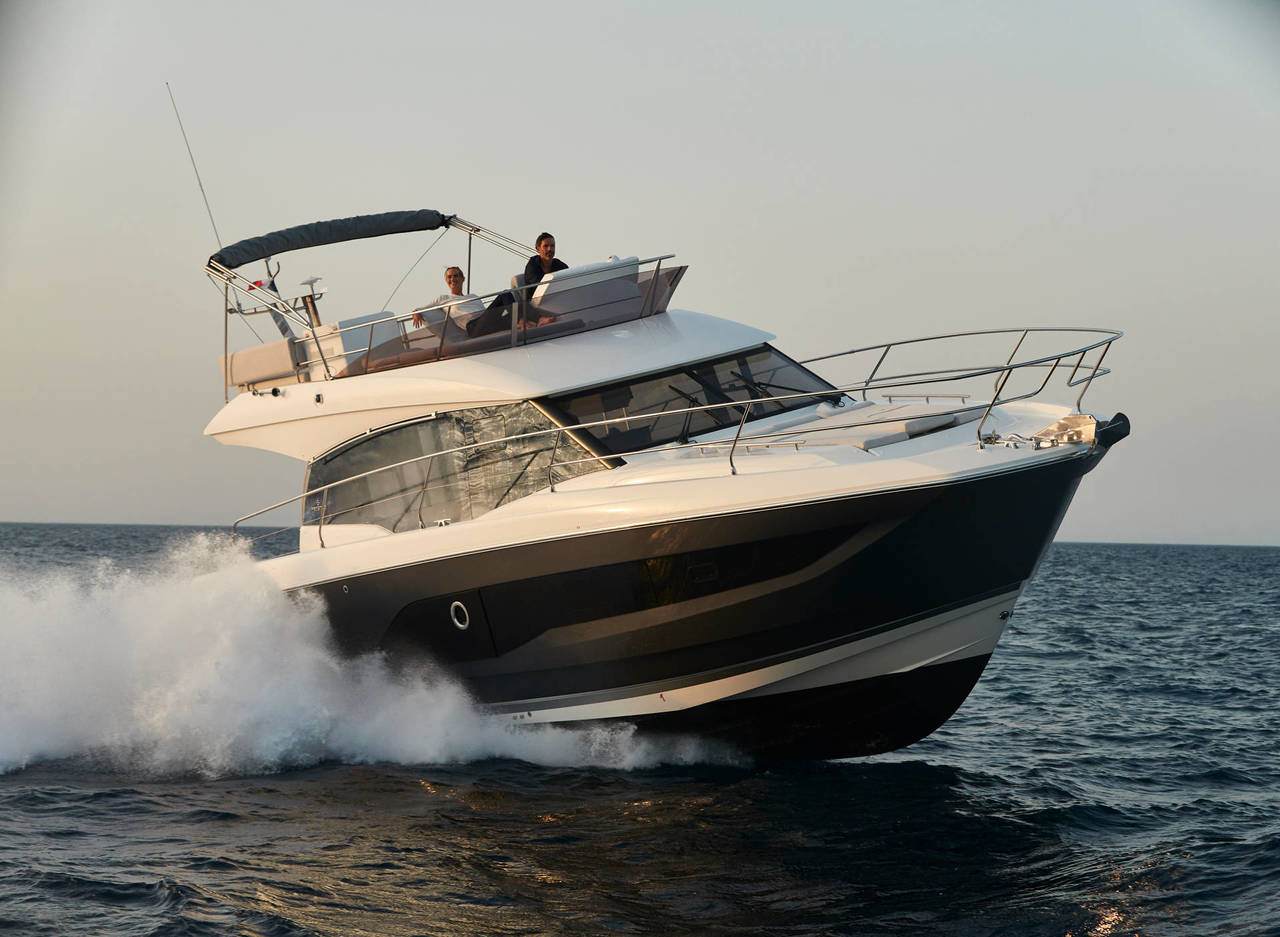 The crisp lines and sculptured surfaces of the Prestige 420 Fly are easy on the eyes, a timeless yet modern work of art from Garroni Design that lives as great as it looks. The hull and running surface from Prestige Engineering delivers efficient, powerful performance underway with a low center of gravity for optimal stability and a dynamic underbody that excels across a wide band of wind and water conditions.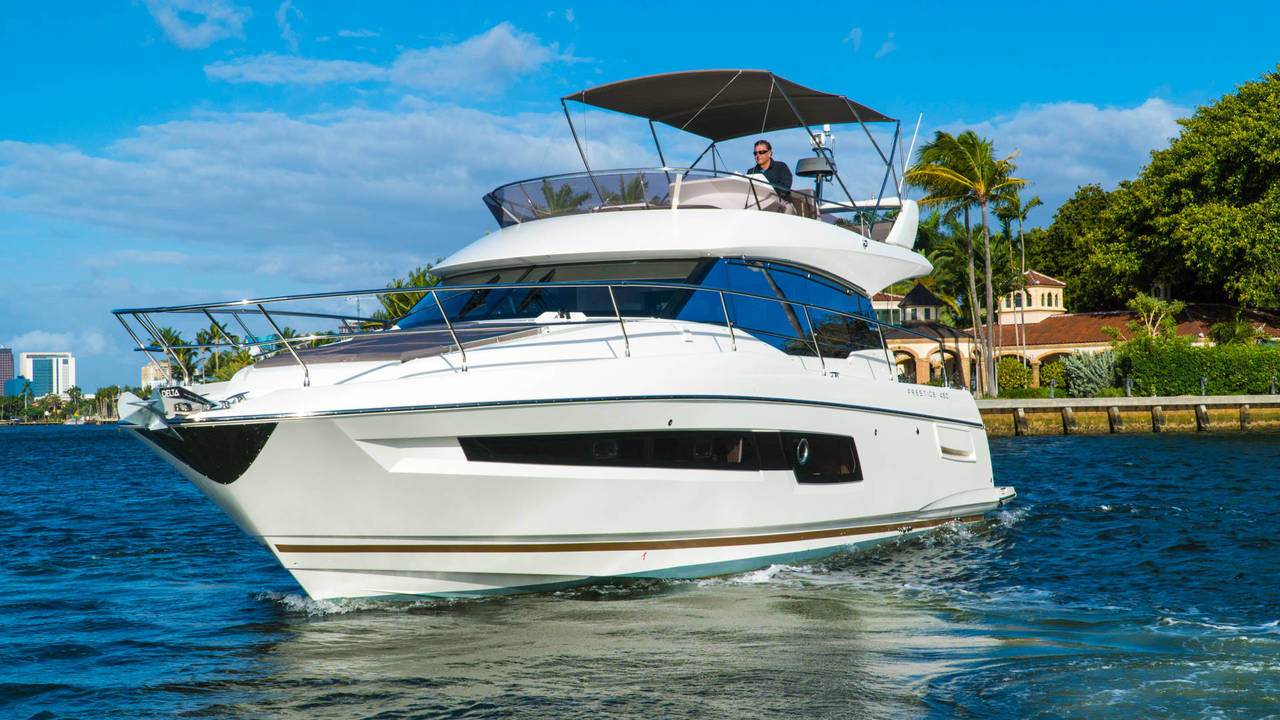 On the exterior, she features the signature style of the latest PRESTIGE Yachts, with an expanded, continuous line of windows in the hull. This Flybridge integrates the concept of the L-shaped cockpit, which allows for maximum use of space. Transformable into a very large aft sundeck, this cockpit can also house a fully equipped skipper cabin.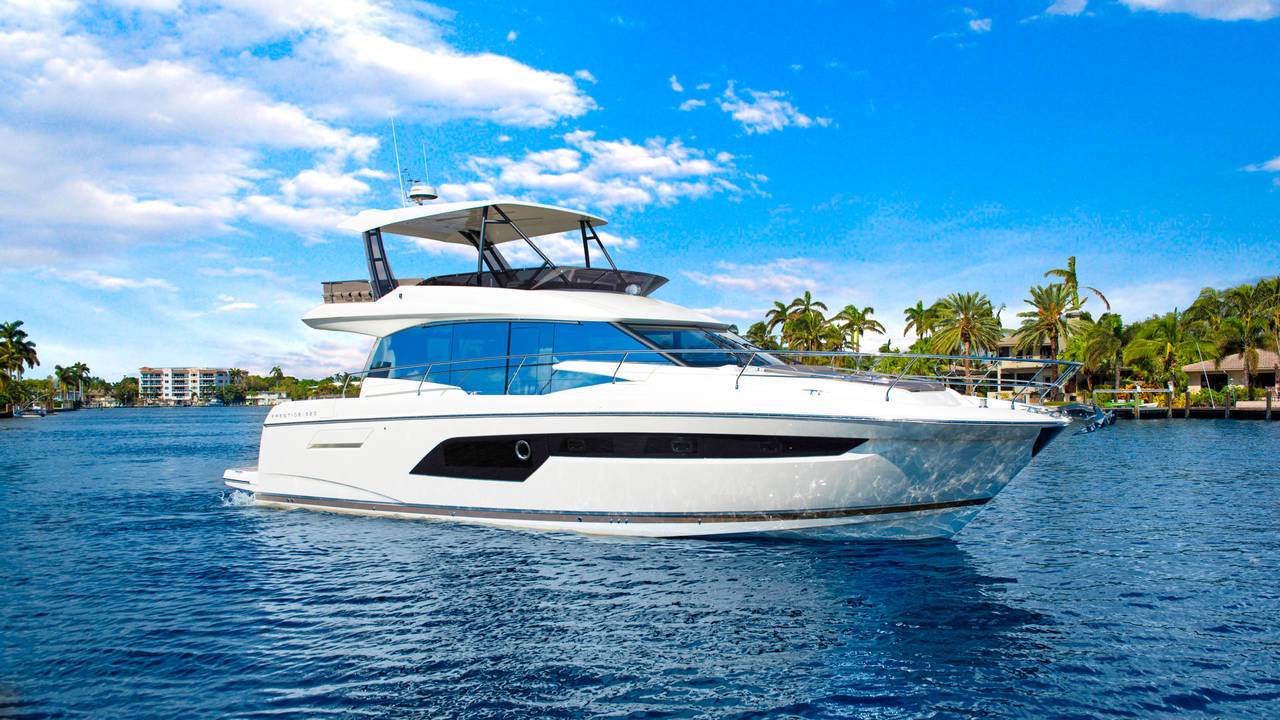 The PRESTIGE 520 Flybridge affords you and your guests easy, elegant and comfortable cruising, combining all the elements of a much larger yacht in a 52 footer that is easy to handle.
She boasts an extra-large hardtop flybridge, superior sailing performance and three-stateroom layout.
Designed with form, function and comfort in mind, the fluid lines, excellent ergonomics, defined elegance, remarkable comfort and dynamic design are the hallmarks of the PRESTIGE 590 Flybridge with its generous flybridge and sleek radar arch enhancing the onboard comfort and her powerful look.
The ability to choose between either an independent crew cabin or a very large tender garage is unique in her category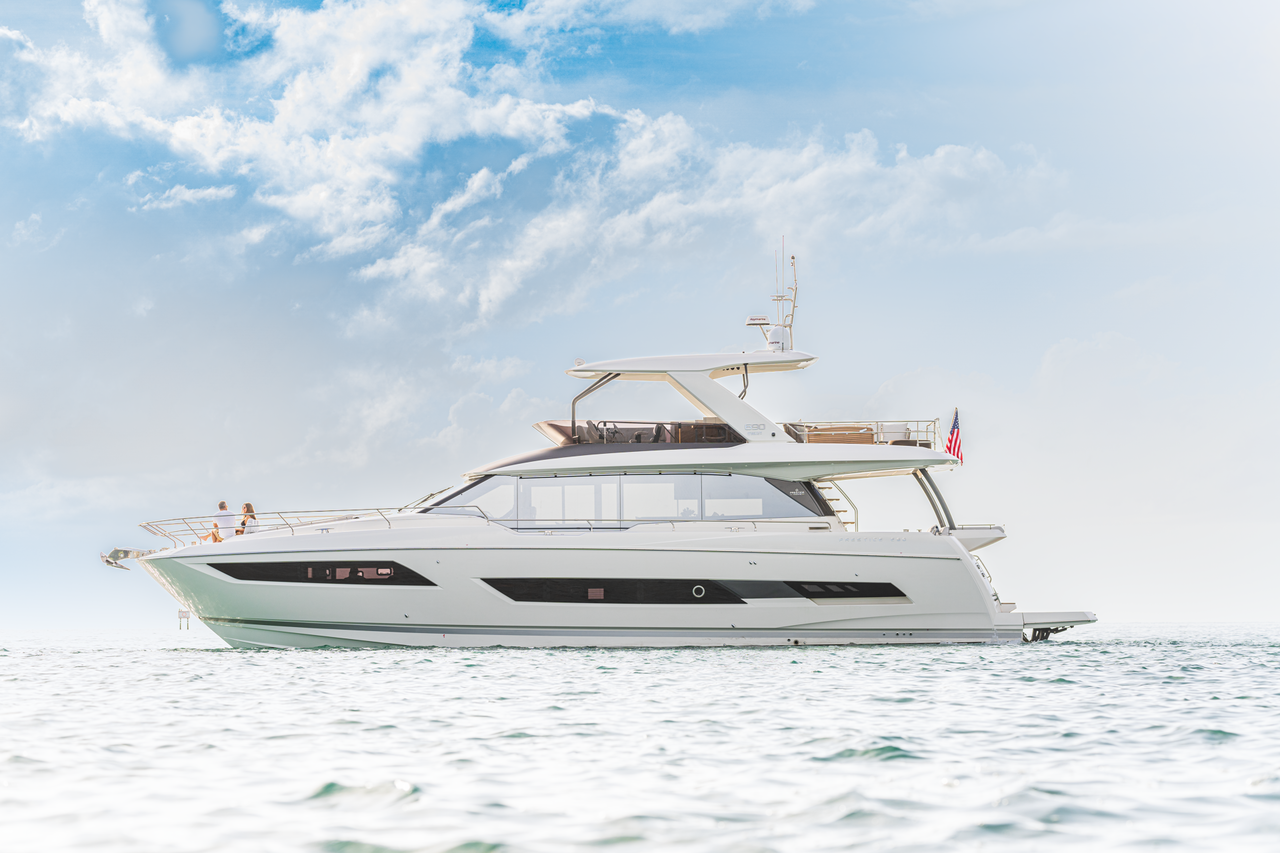 This refined, luxurious flybridge with unequalled fit and finish is the flagship model of the F-line series.
A real head turner, the PRESTIGE 690 Fly affords you the interior accommodation, layout and the technical attributes that make PRESTIGE a world leader in mid-sized flybridge motor yachts, while also integrating all the latest technologies and an incredible level of luxury.
Designed for entertaining guests and connecting with the sea, the X60 reinterprets and reinvents spaces for seamless flow and outstanding levels of comfort and relaxation.
Winner of the 2022 World Yachts Trophy for "Best Innovation", the X60 delivers delicate details, spaciousness, and well-being in an elegant setting that is unique in its category.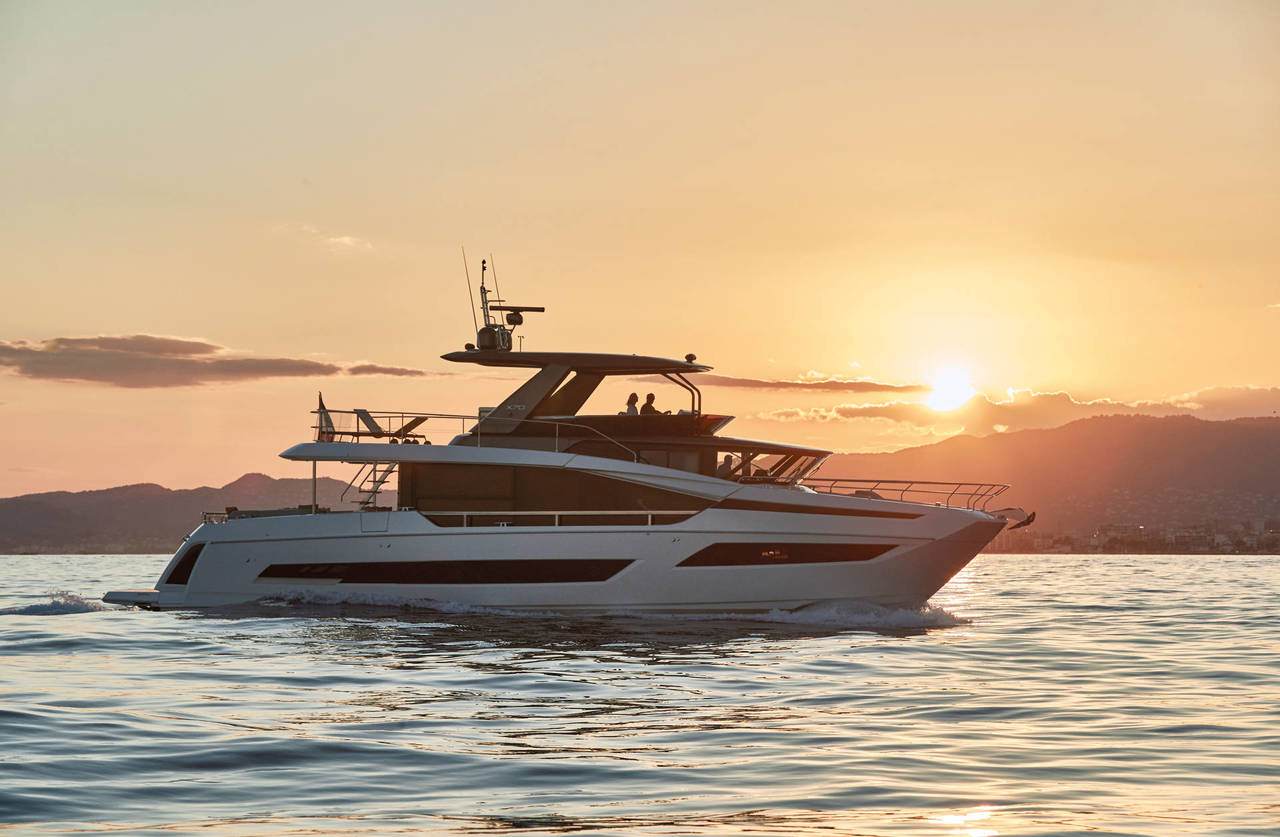 Created in the spirit of a superyacht, the revolutionary architectural design of this luxury family cruiser eliminates the midship side decks to create an innovative new layout that enables 90% of the available space to be used.
Developed with space, light and luxury in mind, the X70 affords you and your guests all the comforts of a luxurious villa and the pleasures of life at sea.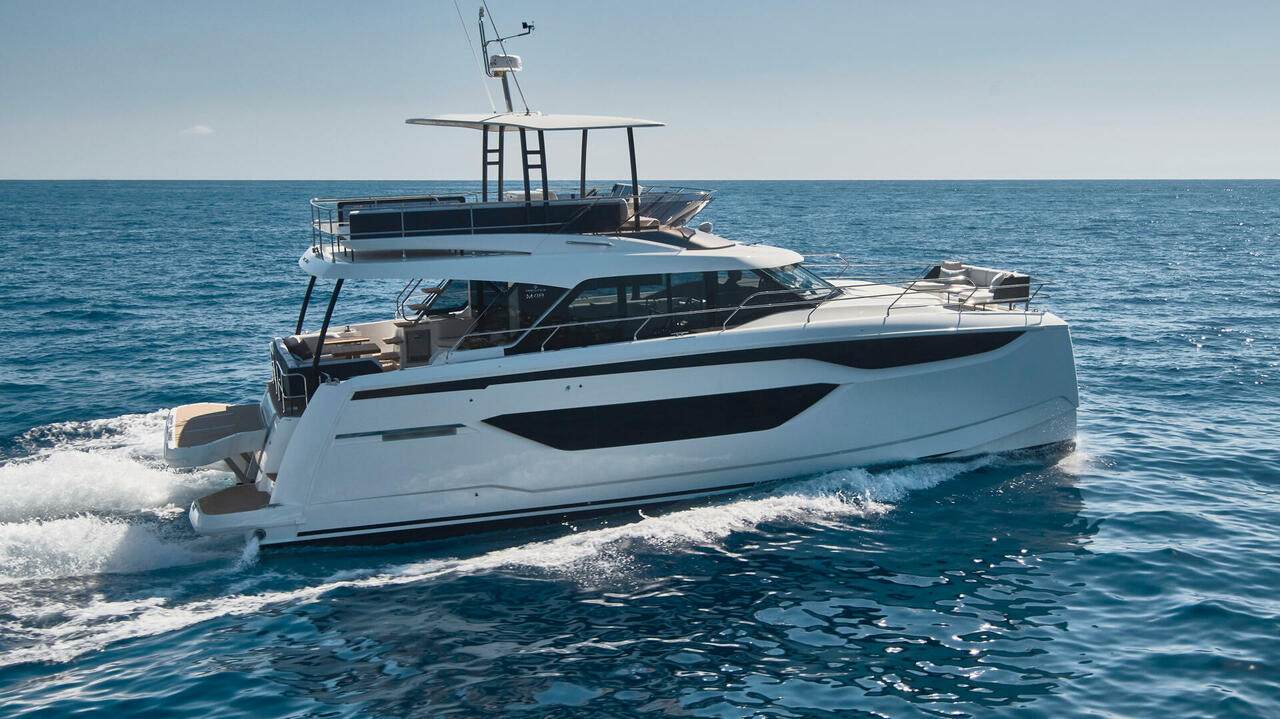 The revolutionary design of the award-winning PRESTIGE M48 power catamaran affords you the volume of a 60-foot motor yacht, cleverly configured into a 50-foot multihull.
This stable and luxurious floating villa at sea has a far greater usable area inside and out for uncompromised family enjoyment.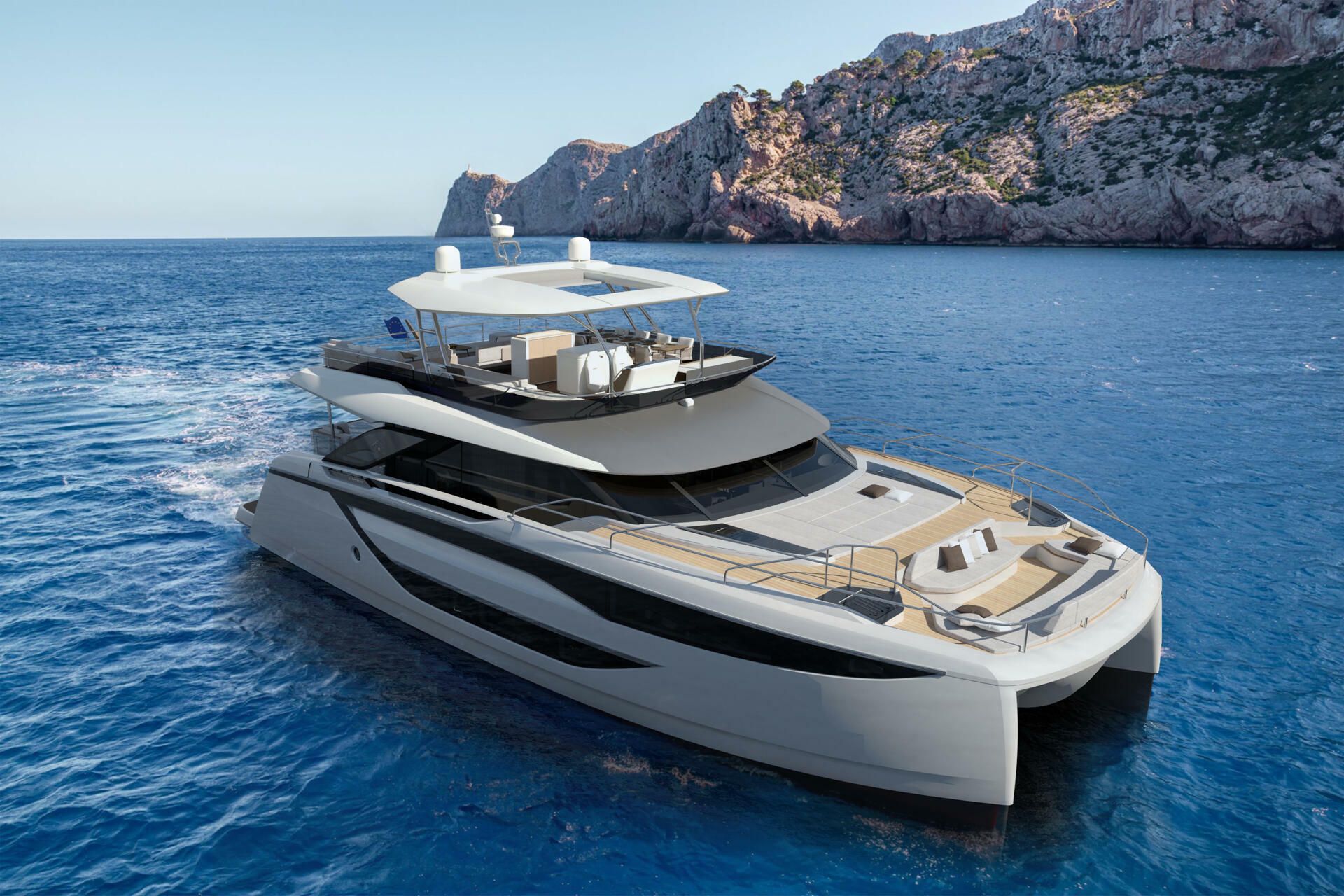 With a living area unequalled in its category, the M8 takes a step forward in terms of luxury and refinement, offering the space, comfort and luxury equivalent to an 85-foot monohull yacht, with the stability and comfort of a catamaran.
Her unique design and distinctive hull provide a greater connection to the sea and a cruising experience that is more respectful of the environment, consuming half as much fuel than a monohull with the same volume of living space.
A member of our team will get back to you shortly. 
A space for you to learn about our multihulls, power and sailing yachts and to be inspired by real experiences.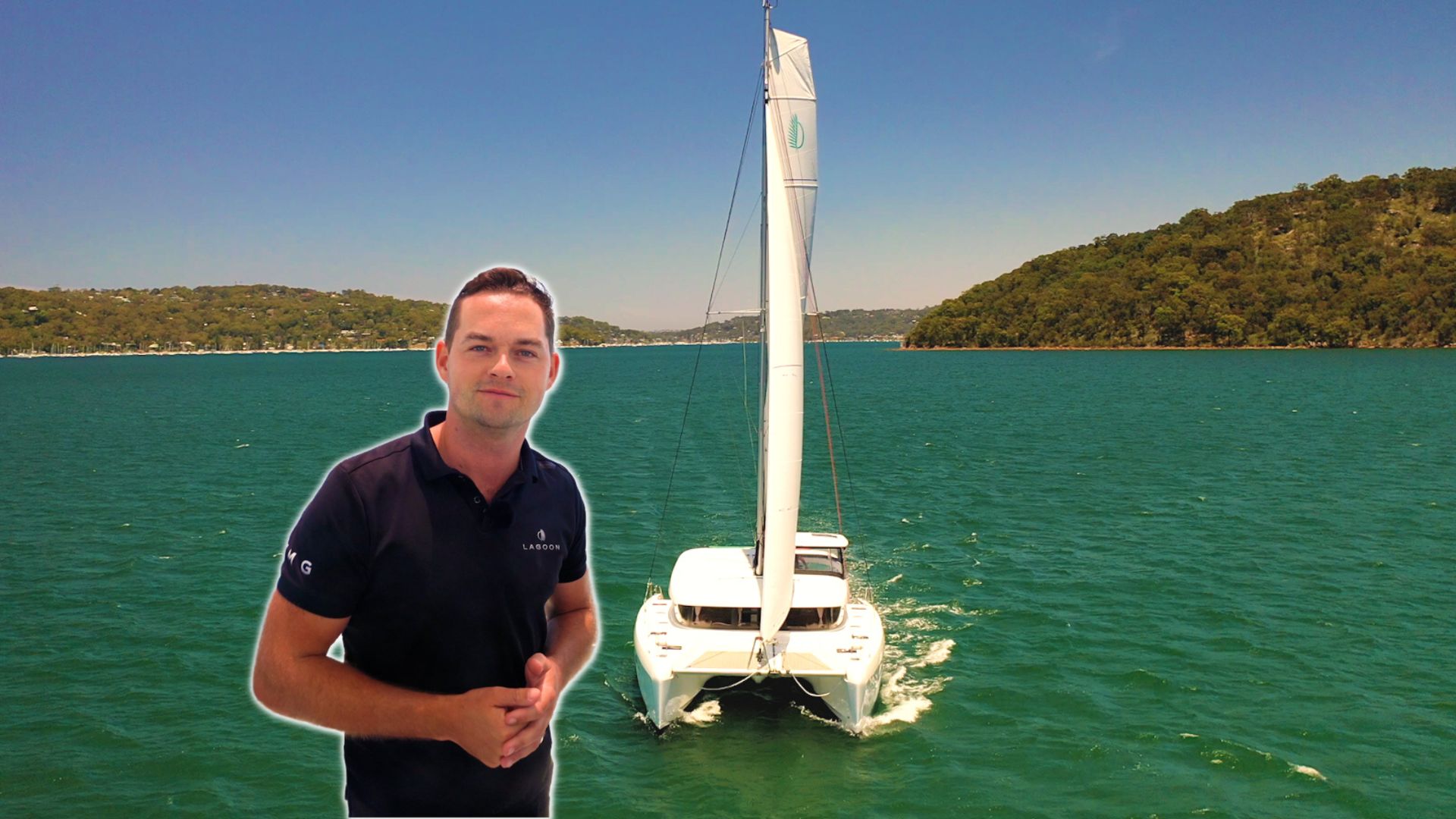 In this blog, we will look at how to trim your sails when sailing upwind. Sailing upwind is classified as sailing at any angle lower than 90 degrees to the wind. Sailing directly into the wind is not possible; therefore, to sail in the direction of the wind, you must continuously tack in a zig zagging motion.
read more