PACIFIC HIGHLIGHTS WITH THE WATERS FAMILY
What do you do when you have three kids, you want to travel, and caravanning didn't quite work out? You buy a 50ft catamaran of course!
It only took 6 months for the Waters family from Dunsborough, WA, to go from thinking about selling up and buying a boat, to mooring at Great Keppel Island on their new home, Pacific High.
They started looking at smaller catamarans initially, but settled on the fab Lagoon 500. The previous owners had sailed around the world for 6 years with their family, so the boat was already well equipped for the family's needs.
It has solar panels, a desalinator and generator, all of which are essential for taking up anchorage anywhere that takes their fancy. The family intends to spend more time at anchor than in a marina, they find it less restrictive – Kristy wants the kids to have the freedom to be able to swim over to the beach or jump in the kayaks whenever they like.
The Lagoon 500 was also appealing because of the upstairs kitchen and dining area, with spacious layout and lots of storage. Kristy is a keen cook and leaving behind her many beloved kitchen gadgets was not an option!
The family members each have their own ensuite in the 4 cabin configuration, and with 8 month old Frankie in with Kristy and Darren, they still have a spare room. The abundance of space and options for solitude were massive draw cards for the 500.
Starting their adventure was initially a scary prospect, but once she saw the boat, Kristy felt at ease that they had made the right decision. They read up a lot on other families' experiences yachting with kids, and took the leap.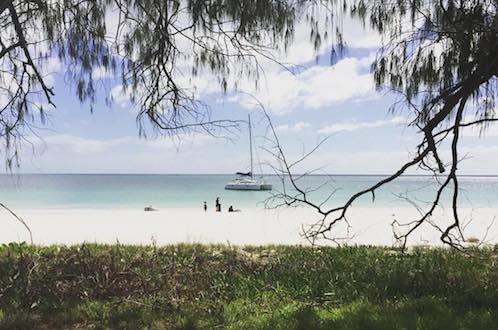 They've been on the water for a couple of months now, after spending 2 weeks on the Brisbane River preparing the boat and stocking up. Life on the water with young kids means a few bespoke measures are essential, and boats undoubtedly require maintenance. Kristy's dad is staying with them for their first 6 weeks on the water, helping with little jobs here and there. Darren is an electrician by trade and he is pretty handy, adding netting around the perimeter, making a custom cot and building the baby safety gate.
Choosing to live aboard with kids was a big consideration for Darren and Kristy, but Tyler, 14, and Max, 7, absolutely love it. They had been concerned about Tyler, but she was on board from the start, and like all 14 year olds, keeps in regular contact with her friends via social media.
Fortunately the kids are naturally happy outdoors — Tyler enjoys surfing, and they go snorkelling, swimming and bush walking, and hanging out on the net at the front of the boat is always fun. Safety is paramount however, and they have a 'house rule' that the kids stay inside in inclement weather.
And of course, there is the kids' education to consider. SIDE – the School of Isolated and Distant Education – is easy to access online and is working really well for Tyler and Max.
Kristy has a Facebook page called Pacific High, detailing their day to day experiences. It allows the family to keep in touch with friends and relatives back home in WA, and new friends they meet on their adventures. She posts beautiful photos of the family living their on water life, and her food snaps would put any landlubber cook to shame!
Kristy loves the "Family time, all here together, no distractions of every day life, no time schedule. We're more present".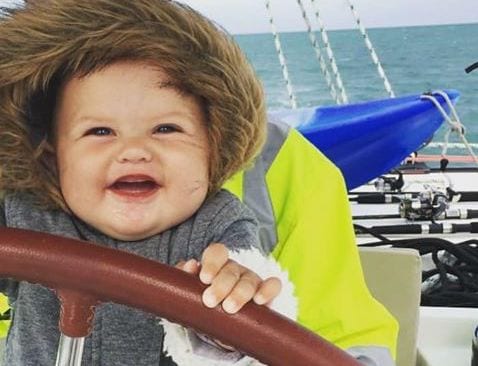 The family plan to spend the winter in the Whitsunday Islands, and a few relatives are already booked to keep them company. Kristy wants to get her diving certification in the Whitsundays and Darren is enjoying the excellent fishing.
They will then head south, and plan to follow the weather on the east coast for the first 12 months, while they get to know their boat.
With only limited yachting experience between Darren and Kristy, their Lagoon is fortunately "very user friendly and it was easy to pick up". To anyone considering following their lead, Kristy is quite clear — "Do it!"
Overseas ventures will come next year — they have their sights on the Philippines and New Caledonia. Kristy describes their travel plans as "indefinite", but she hopes for an absolute minimum of 2 years.
The new normal for the Waters family is watching Darren dive bomb off the side of the boat, Max in his snorkel gear, and supermarket shopping arriving by ferry to Great Keppel Island. Kristy's Le Creuset pots and trusty Kitchen Aid made the cut, so if you're in the Whitsundays this winter and you smell fresh homemade bread out on the water, say "hi" to the Waters family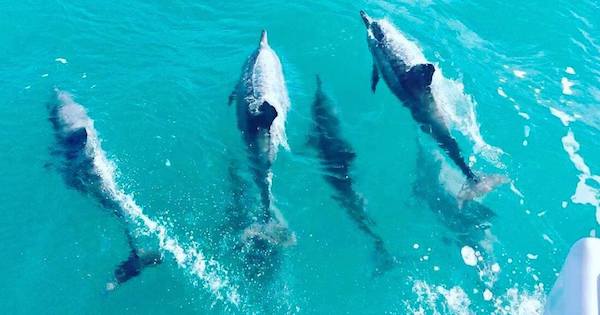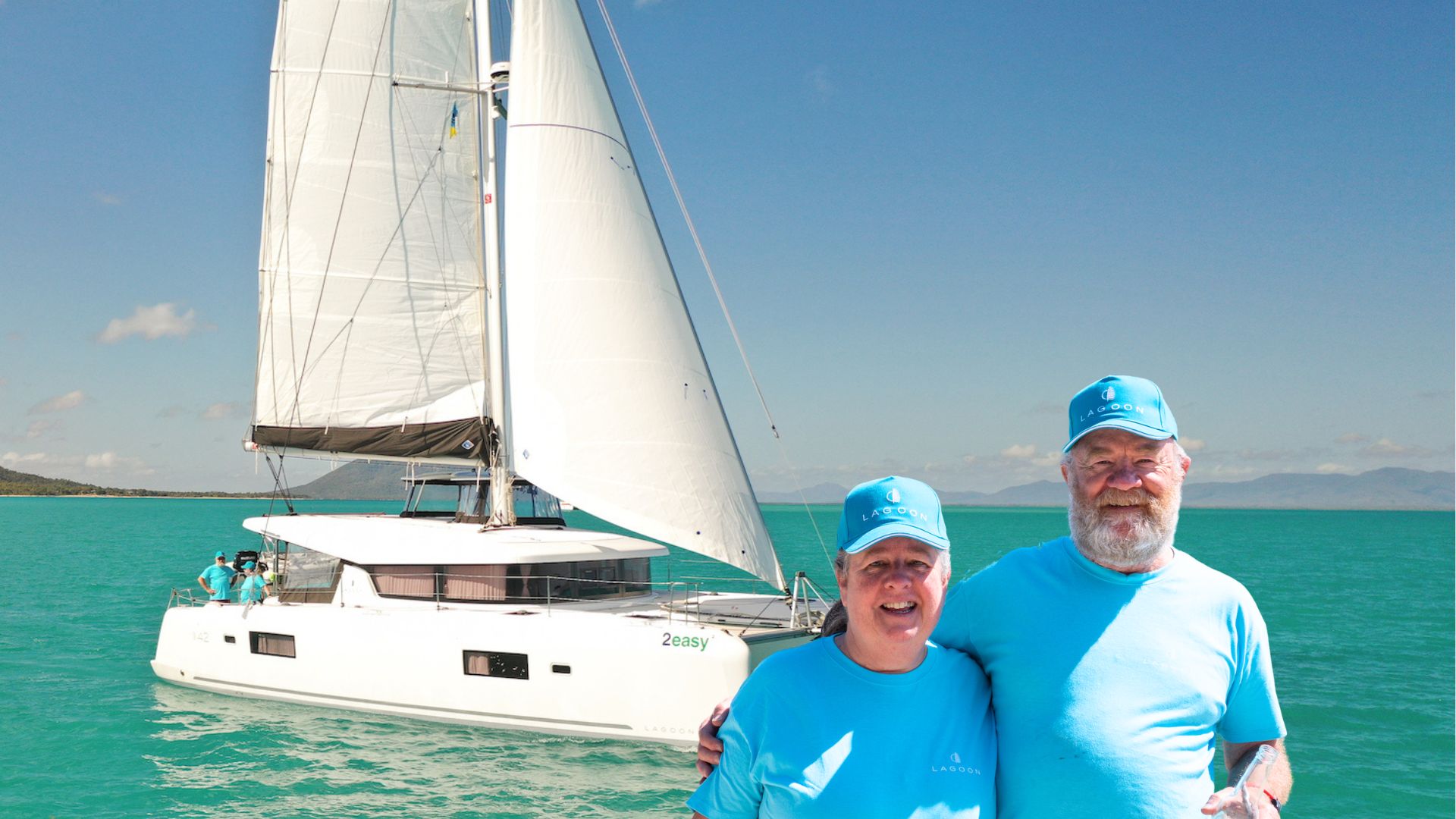 "I first saw the very first Lagoon 42 that came to Australia at the Sydney boat show in 2015. I just felt that it had everything I needed, we purchased the boat through TMG and we've been looked after very well by all the staff. We've really enjoyed the boat the first 5 months" – Ross Smith Lagoon 42.
read more