East Coast Catamaran Sailing: Lagoon 42 Owner Testimonial
With Ross Smith
Meet Ross Smith, the proud owner of the Lagoon 42 "2 Easy²," who recently embarked on an unforgettable journey from Shell Cove to the Whitsundays. Ross shares his experience and enthusiasm for his dream boat and the incredible voyage he and his partner, Leanne, embarked on. In this blog post, we'll hear directly from Ross as he recounts his sailing adventures and expresses his love for the Lagoon 42. 
Ross begins by expressing his gratitude to TMG Yachts, commending the excellent care and support provided by the TMG staff and VesselTec, making their boat ownership experience seamless and enjoyable. "We purchased the boat through TMG in Sydney, we've been looked after very well by all the staff from TMG and Vesseltec and we've really enjoyed the boat the first 5 months", says Ross.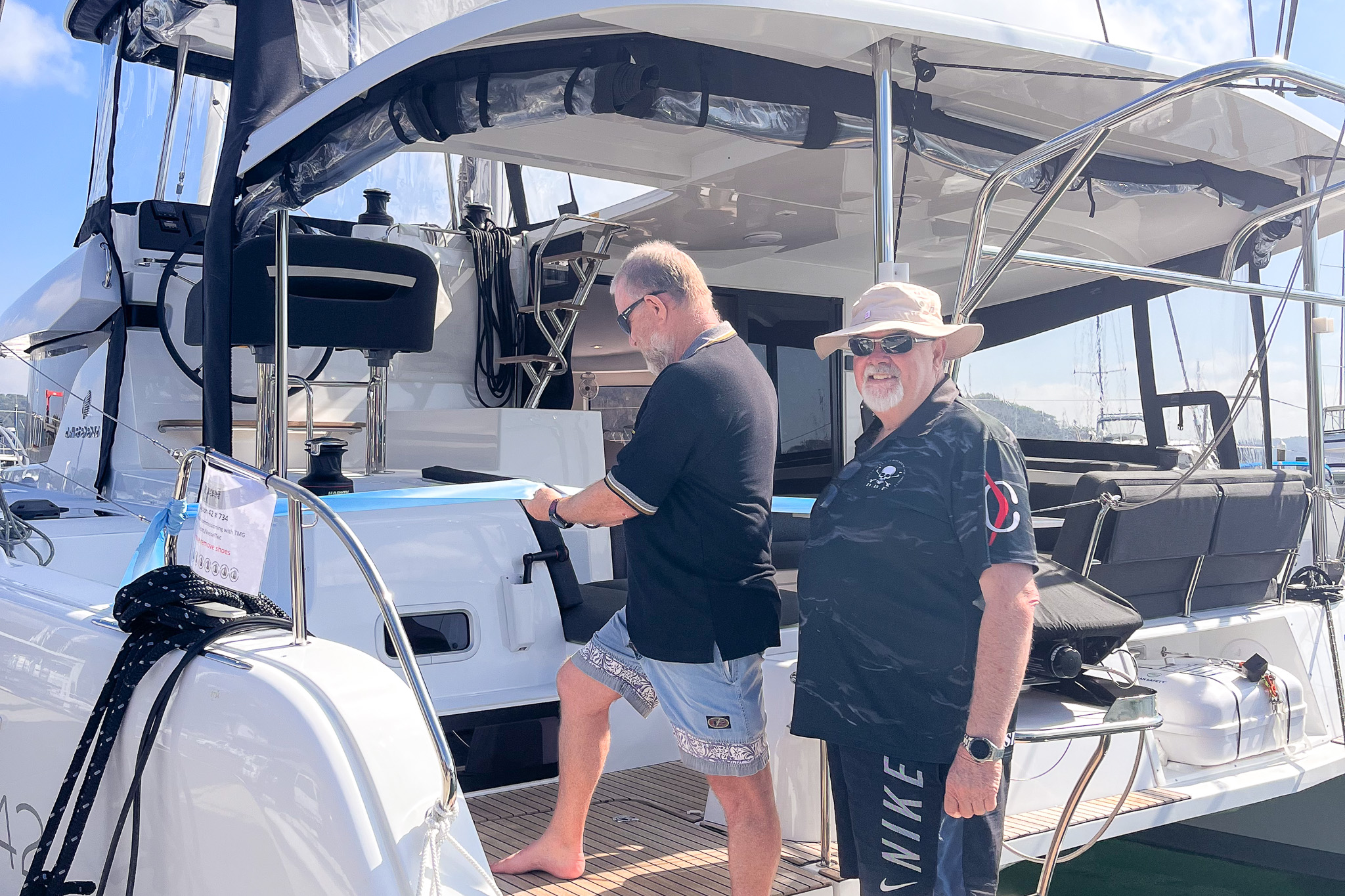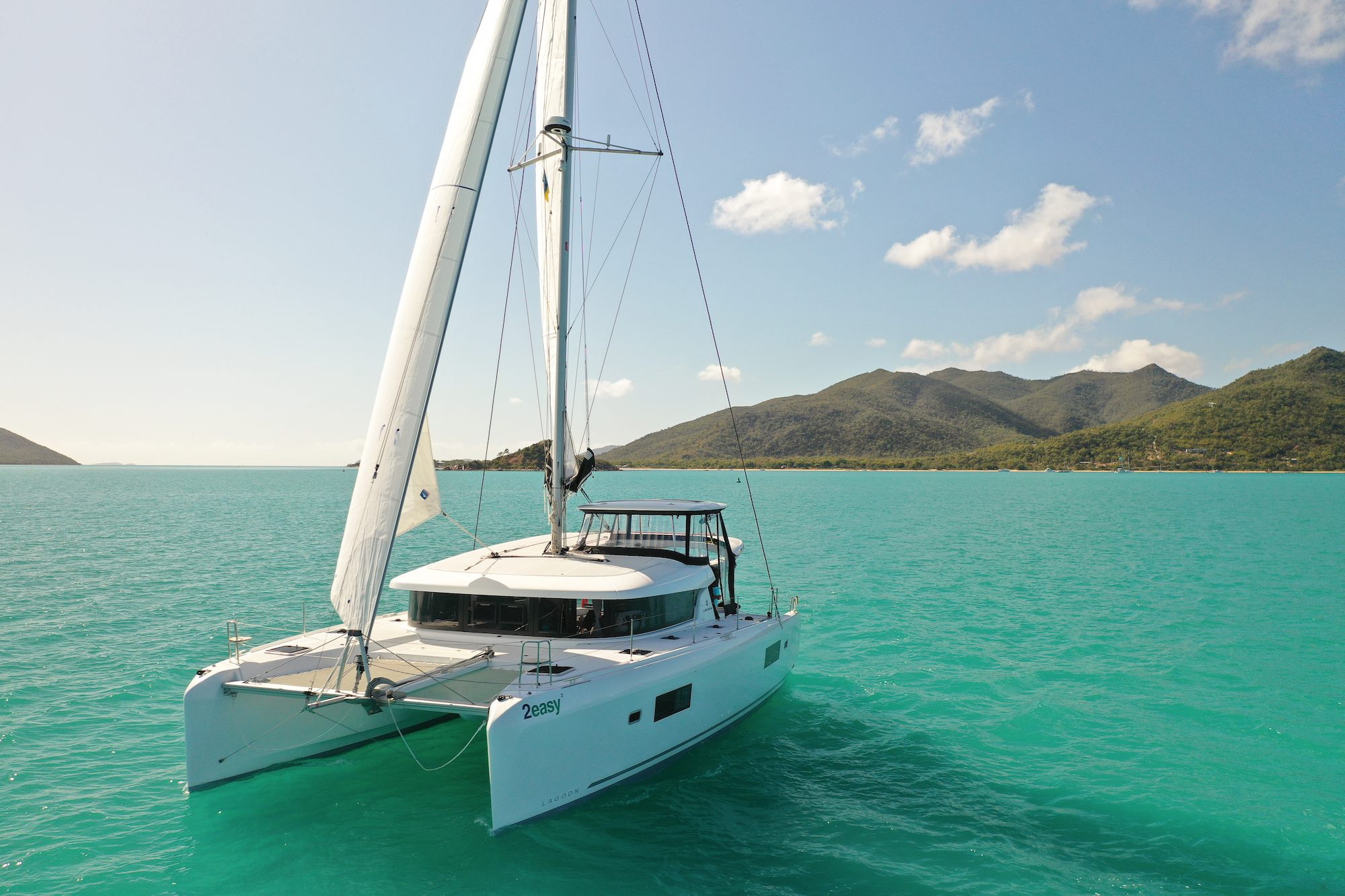 Favourite Thing About the Lagoon 42
Ross's passion for the Lagoon 42 is evident as he describes his first encounter with it at the Sydney Boat Show in 2015. He recalls, "I first saw the very first Lagoon 42 that came to Australia at the Sydney boat show in 2015. It was beside a larger Lagoon, and I just felt that it had everything I needed without the size." For Ross, the Lagoon 42 struck the perfect balance between size and functionality, offering everything he needed for his sailing adventures.
 Ross spends a great deal of time on the boat, often working onboard and takes pride in fitting out some features of the boat himself, including a watermaker and cabinetry. He explains, "I've really enjoyed fitting it out and installing some of the things myself. Getting to know the boat has been a golden opportunity to do that fit-out and learn where everything is." Ross's background as a tradesman has certainly come in handy during this process.
Highlights of the Shell Cove to Whitsundays Trip
One of the most exciting parts of Ross' sailing journey was their trip from Shell Cove to the Whitsundays. Ross recalls, "We came up, and we didn't have any wind under 20 knots. It was pretty much 20 to 25 southeasterly all the way. We did not tack once from Shell Cove to Gloucester passage. We probably had 170 gybes."
Ross emphasizes how their trip allowed them to explore islands and places they had only dreamed of visiting before. They made stops at places like Middle Percy, a bucket-list destination for any sailor. The couple also ventured through the Inside Passage of Morton Island and Stradbroke, a first-time experience that added an element of adventure to their trip.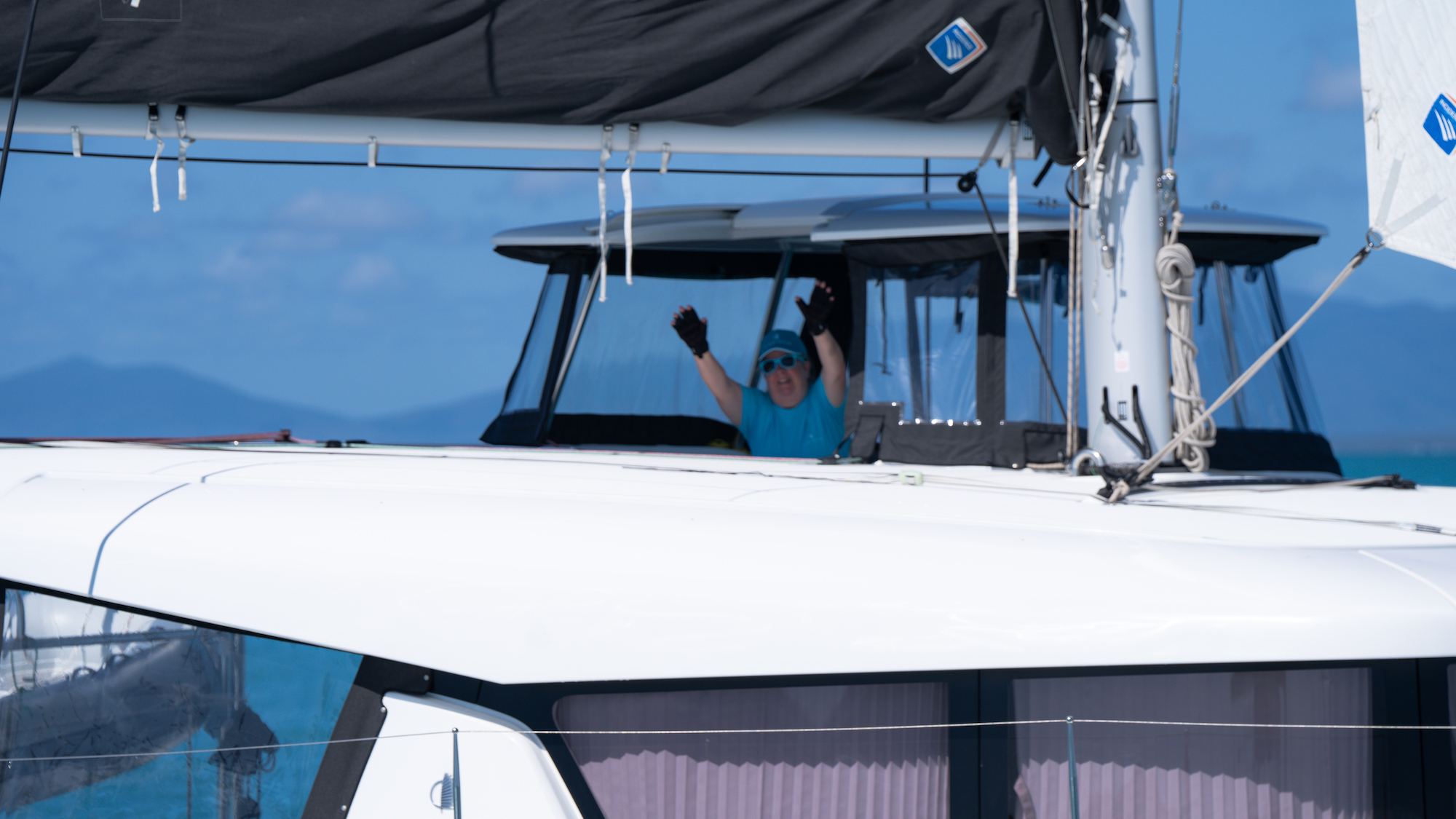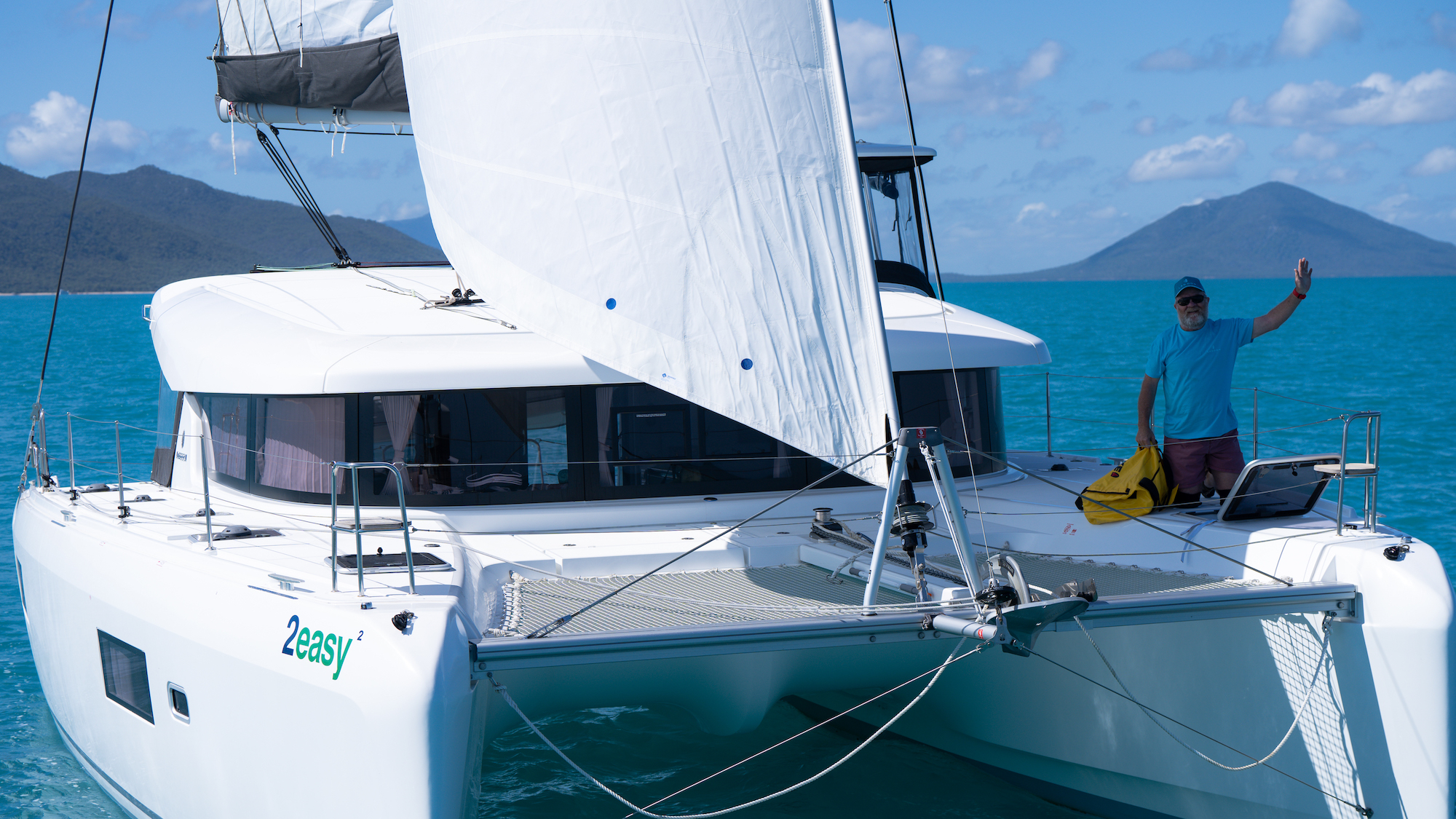 Cape Gloucester, Lagoon Escapade and Next Steps
Reflecting on their experiences during their six days in the Cape Gloucester Whitsundays, Ross describes their time as "excellent." They joined the Shaggers and enjoyed their time with the Goonies at the Escapade, creating memories that will last a lifetime.
Ross and Leanne's journey continues as they head to Hamilton Island, a paradise in its own right. After two days of resort relaxation, Leanne will fly back to Sydney, while Ross plans to continue sailing south with a friend. The adventure never ends for this passionate sailor!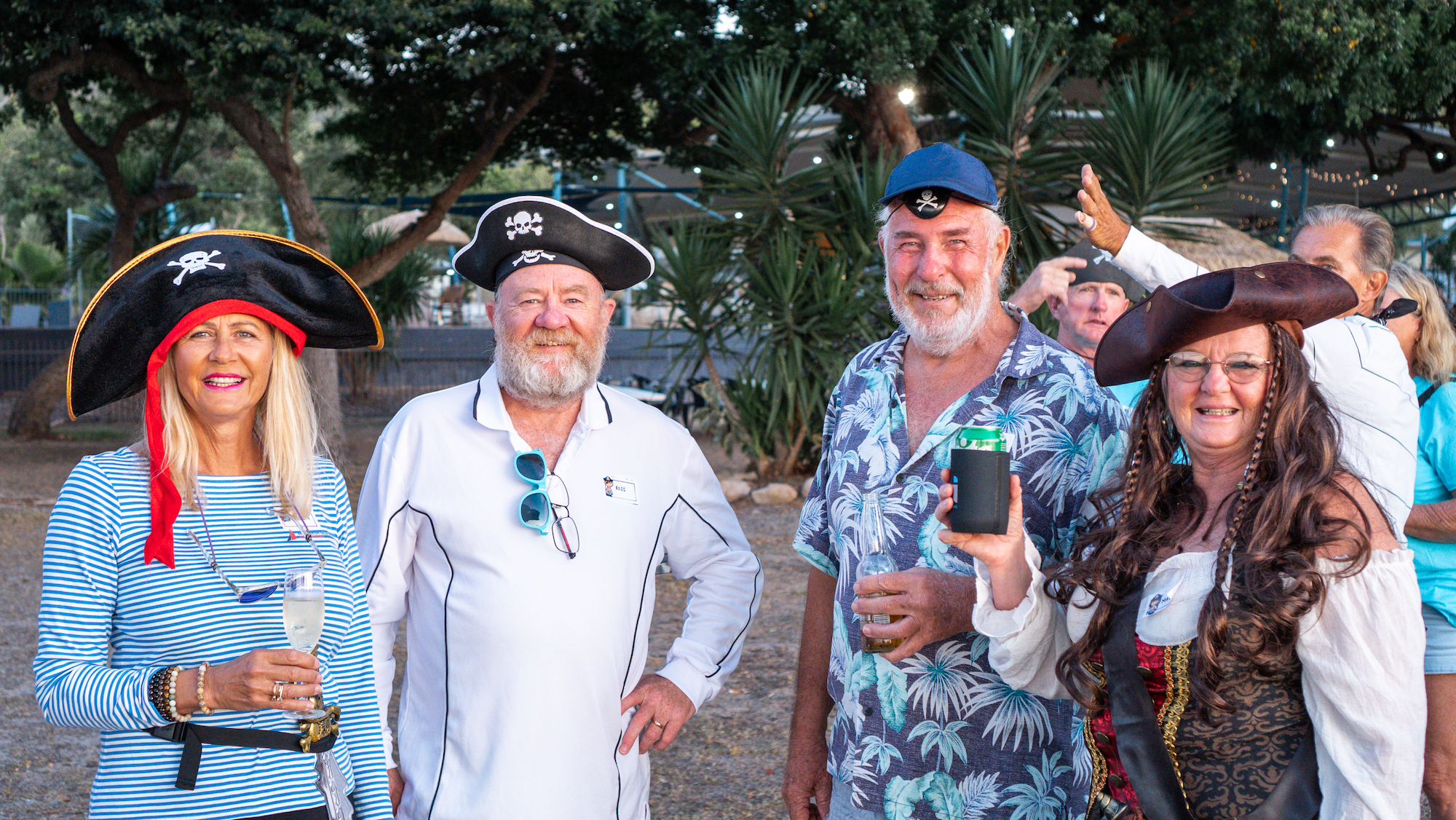 Final Remarks
Ross expresses his heartfelt appreciation for Mark Loader at TMG Yachts/ Vesseltec. He says, "Mark Loader at TMG has been a very good personalized service, as I know he's new there and had only been there really a couple of months when we took delivery. He was learning the ropes himself, but he knows what customer service is, and that's what's impressed us." Ross Smith's journey with the Lagoon 42 "2 Easy²" is a testament to the joy and adventure that sailing can bring into one's life. With a dream boat and the open sea as his canvas, Ross's story is a source of inspiration for all aspiring sailors and adventurers.
It's been one hell of a trip. The Mediterranean offers a rich history, culture, and stunning landscapes, travelling through different countries and exploring the local ingredients and cooking techniques has been an incredible experience. I don't think we'll ever lose some of the friends we've met, and we're all living our dream… Our favourite features on our Lagoon are the flybridge, Code Zero, water-maker and generator."
read more