Amazing Lagoon Catamaran Handover in Sydney
The Johnstons recently purchased a brand new Lagoon 42 named Serenity. This stunning catamaran is fitted with many aftermarket extras, ready to cruise Australia and beyond.
On handover, the Johnstons were greeted with a ribbon cutting, followed by lots of new information looking over the entire vessel; the following day saw them sailing through Pittwater and making use of every sail and practising maneuvering, topped off with a naming ceremony.
The blessing of local handovers is that the TMG Yachts team get to be involved; nothing makes us happier than seeing new owners' bright smiles as their dream becomes a reality. 
"We are very thankful to TMG Yachts for the amazing handover of our Lagoon 42. The whole process has been outstanding, from our initial sales with Joe Fox to the coordination of services by TMG Yachts service partner Vessel Tec.
Joe's after-sales service, expert knowledge and support throughout the entire process to delivery was fantastic.
All the TMG Yachts team were very professional and well organised. John Cowpe kept us well informed throughout the progress and, with the TMG Yachts team, made the handover day extremely special," said Vincent and Amanda.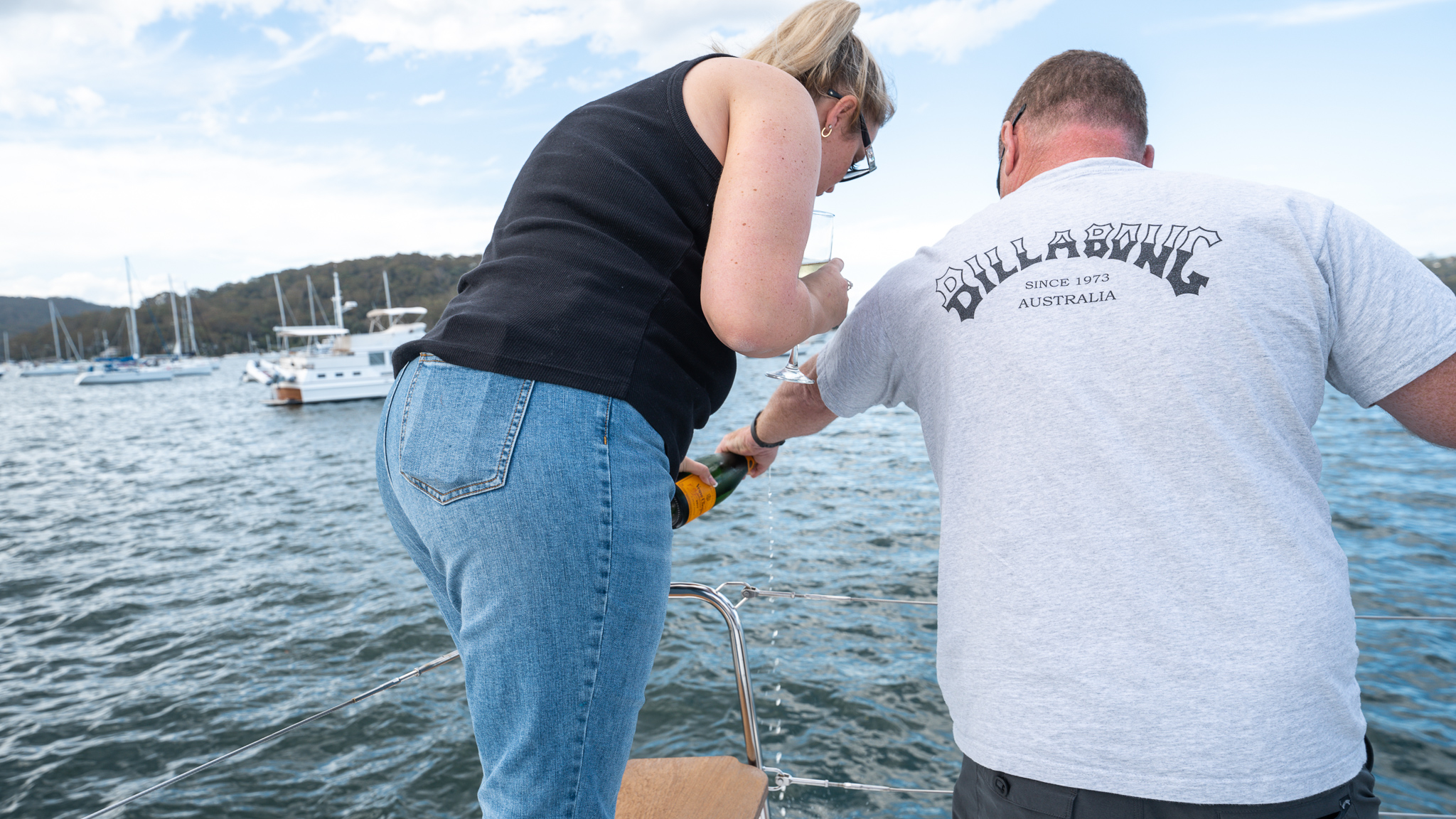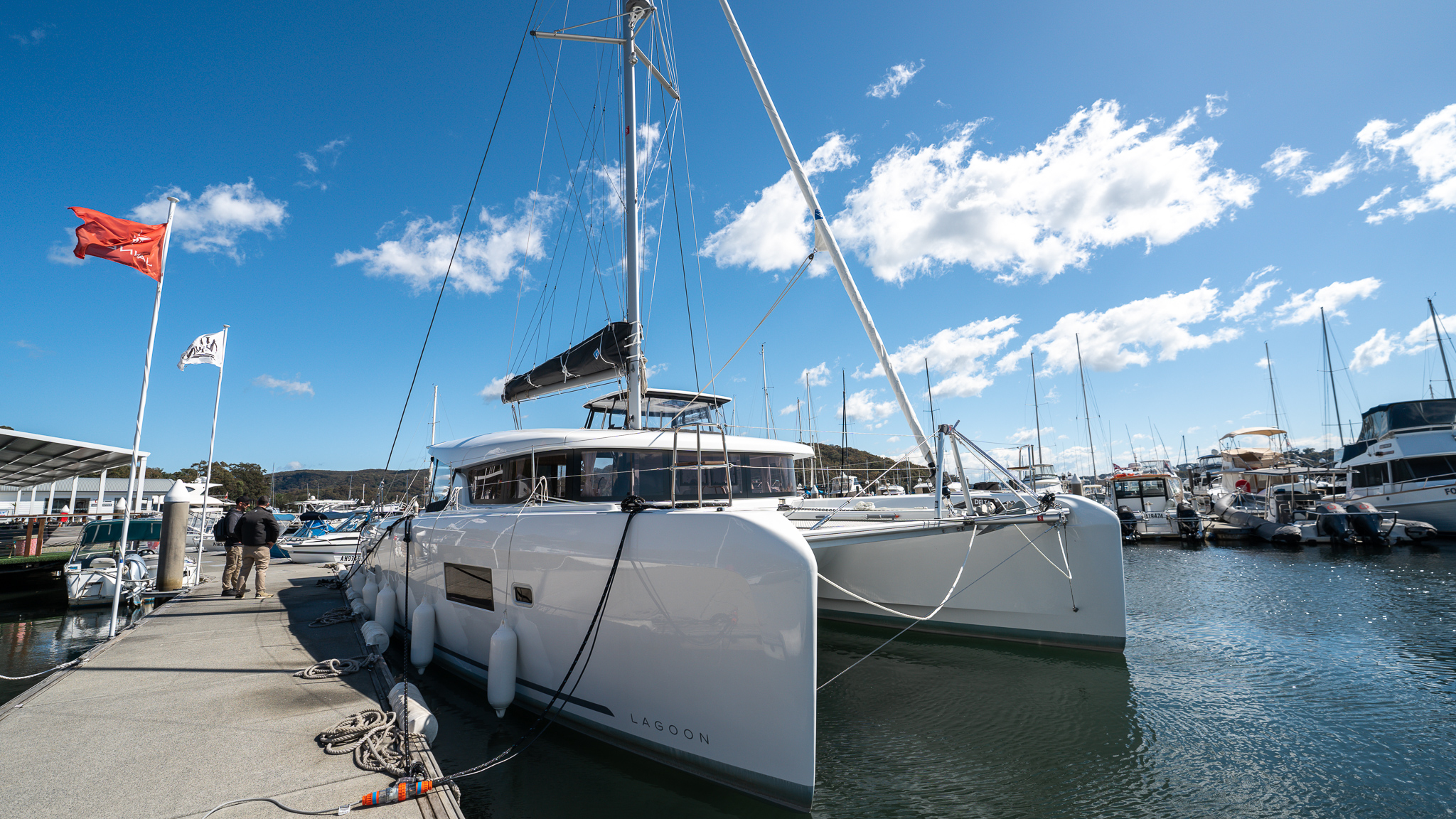 The Johnstons added, "TMG Yachts" recommended contractors for additional upgrades have been outstanding. The attention to detail and quality has been exceptional; we are very thankful.
We would also like to thank John Gamlin for his expert knowledge, and calm approach kept us well-informed and provided beneficial advice throughout the entire process, including the detailed two-day handover provided. Very thankful and would highly recommend Vesseltec, TMG Yachts inhouse service team and its service and product network."
"We look forward to our future experiences with TMG Yachts and the Lagoon family."
We can't wait to hear updates of Serenity and the Johnstons on their voyages and catch up along the way, hopefully at an upcoming Escapade.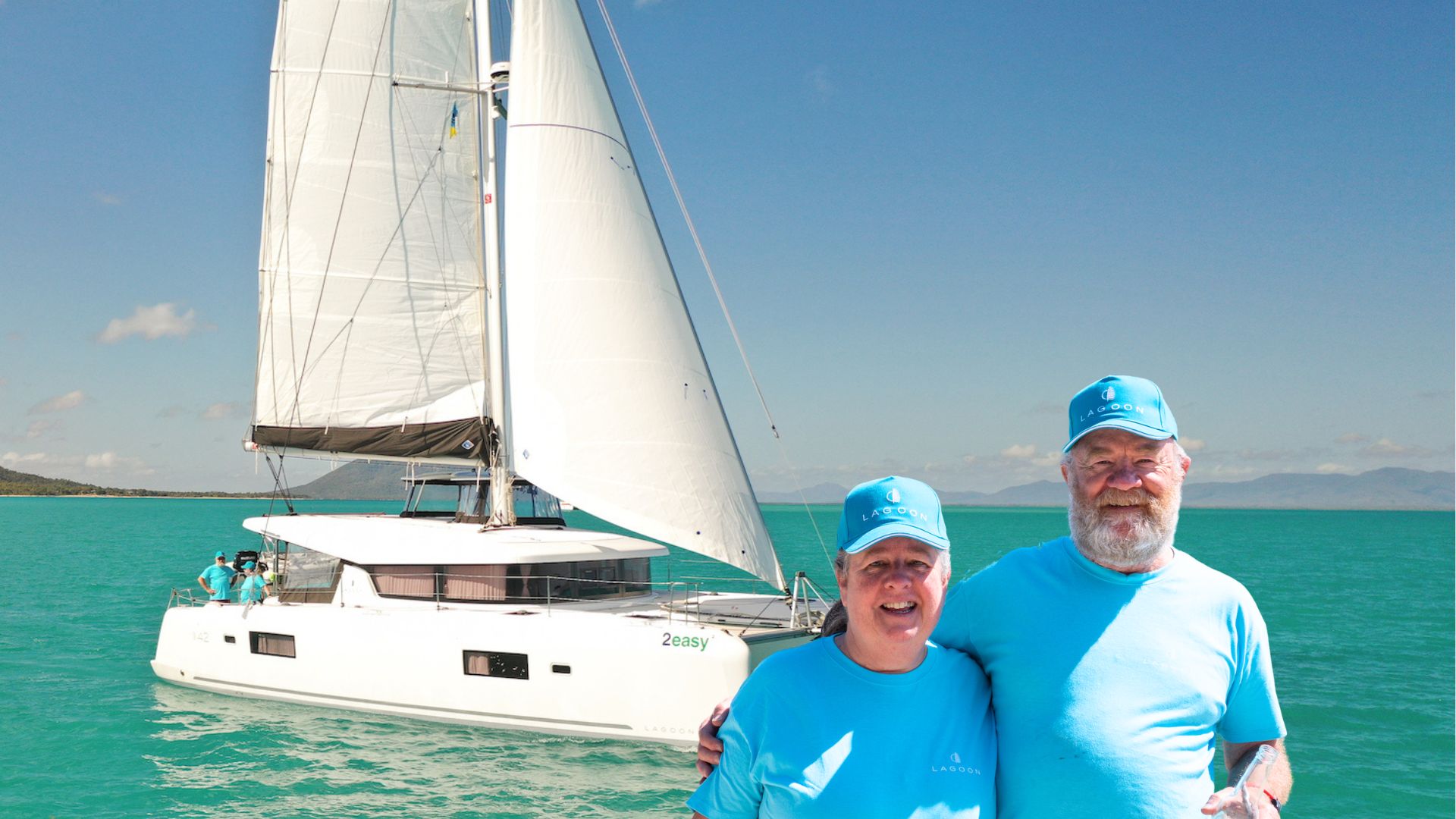 "I first saw the very first Lagoon 42 that came to Australia at the Sydney boat show in 2015. I just felt that it had everything I needed, we purchased the boat through TMG and we've been looked after very well by all the staff. We've really enjoyed the boat the first 5 months" – Ross Smith Lagoon 42.
read more