Lagoon 50 unbelievable upgrades with John Pruim
Fourth time Lagoon owner John Pruim has just become the first Lagoon 50 owner in Australia!!!
This tech-savvy customer is all about making this boat the best of the best with all the latest in technology…
For anyone wanting to make upgrades to their boat and wondering what you can do to make your yacht self-sufficient, this is the post for you…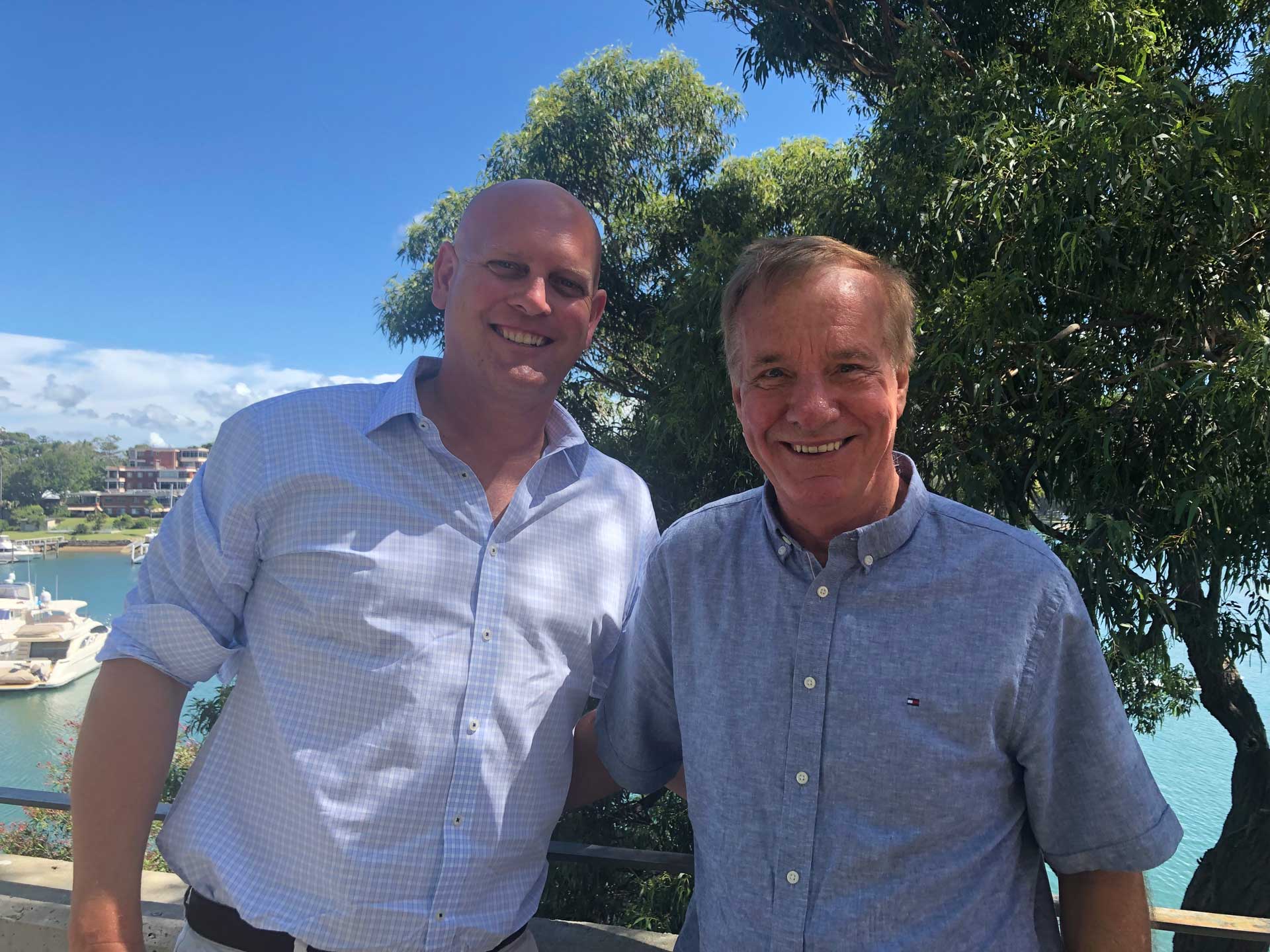 Lagoon number 4
John is a dedicated Lagoon owner.
He describes himself as always wanting the latest technology moving from Mercedes to Lexus and soon to Tesla.
To him, Lagoon is the ideal unique cruising and sailing catamaran.
"Lagoon allows you to go from a to b safely, easily and reliably. There is a sense of comfort and space, perfect for being a house on the water…" Says John.
When sailing, things can go wrong from time to time, but John knows and trusts the exceptional build of Lagoons.
Self-sufficient
With solar covering the entire roof, this Lagoon is set with >3KW of solar power…
More energy can be generated with the upgraded engine alternators… Lagoons come with a standard 160AH with 80AH per engine but John has opted for 500AH with 250AH on both engines. Usually, the generator would need to run at least twice a day for a number of hrs to cover the energy requirements of this 50, which can be loud and use a lot of diesel.
This combined with four 360AH lithium batteries makes this the perfect boat to take off on and have no need to go back to a marina…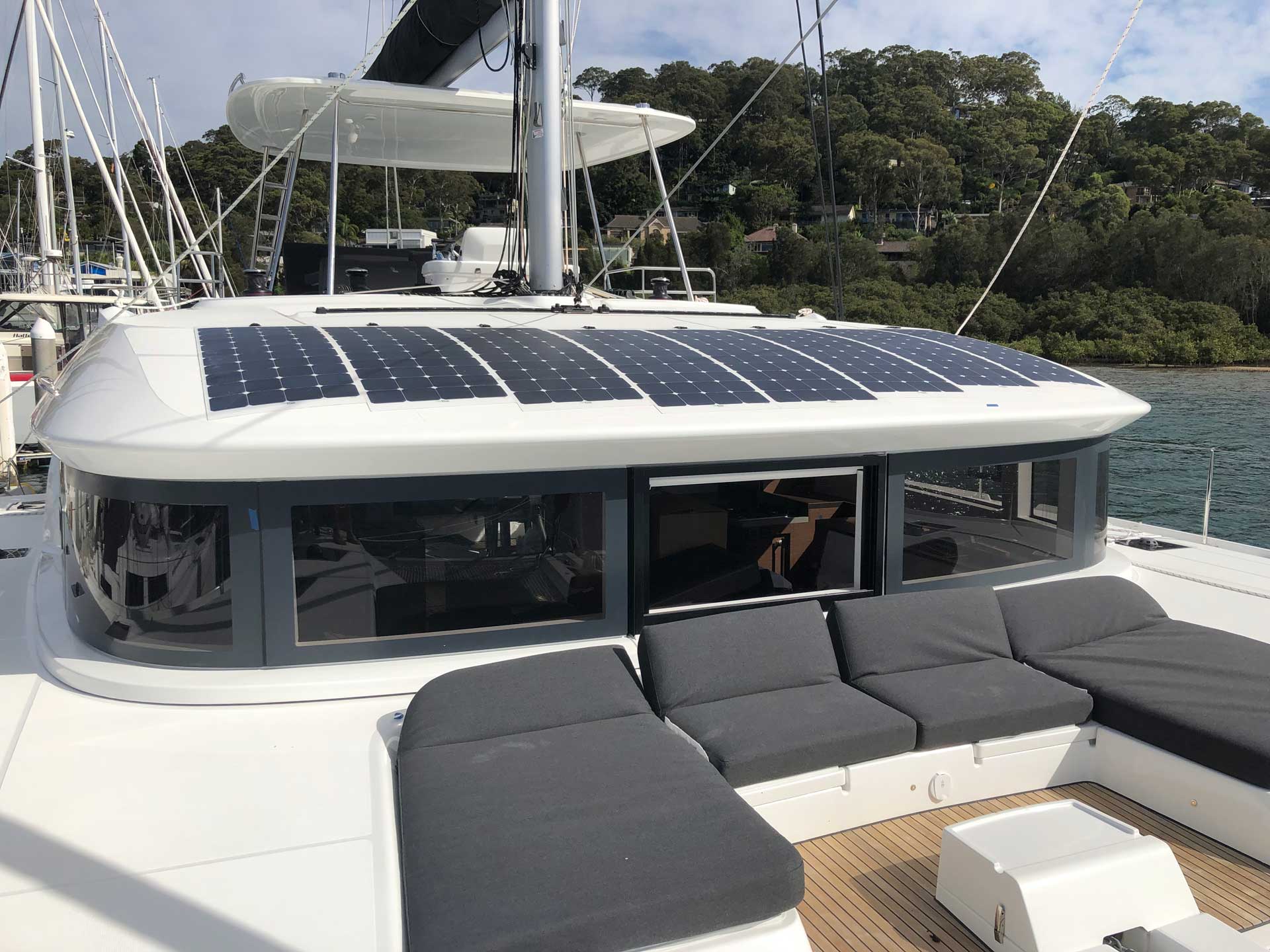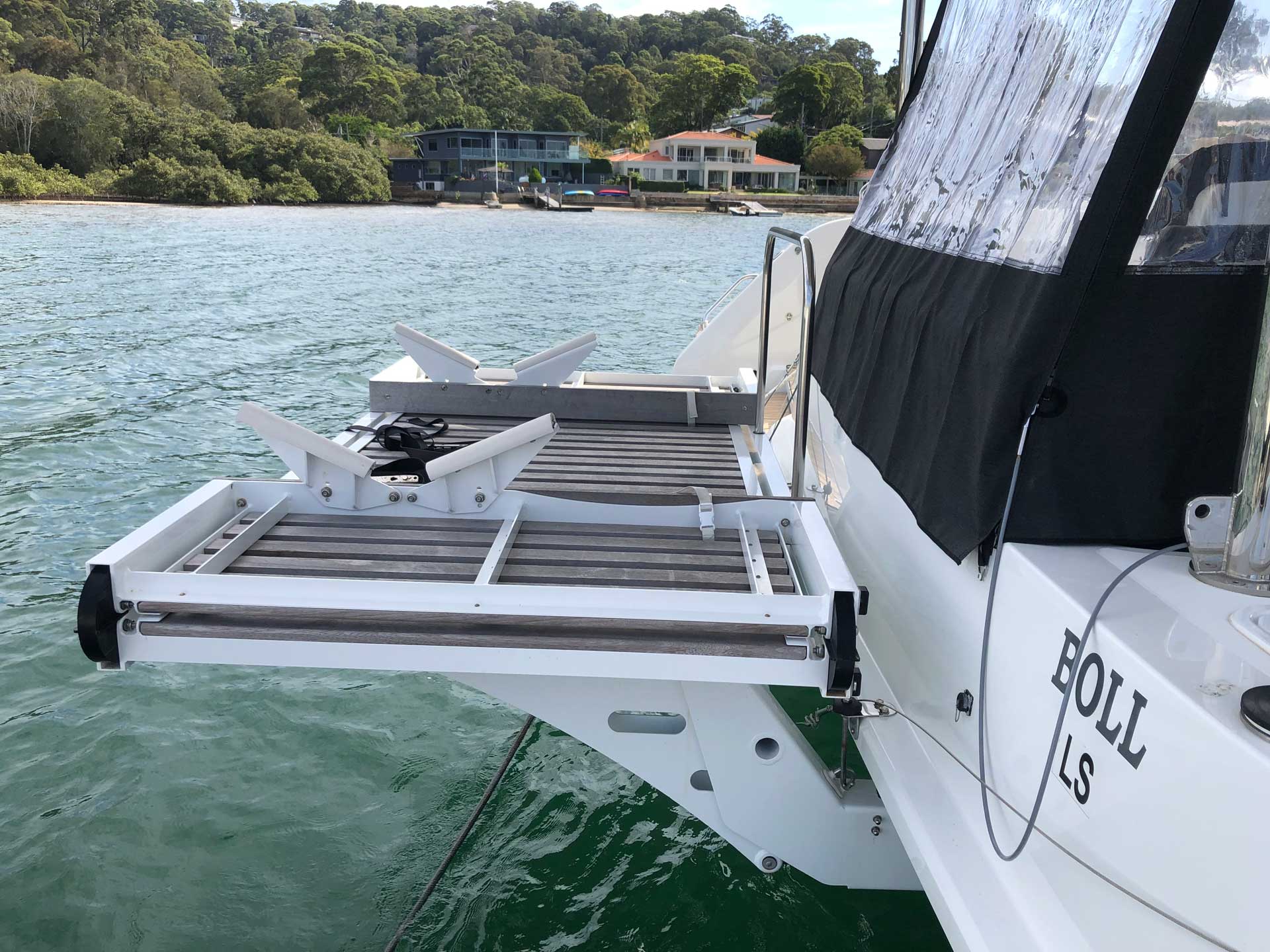 Why go lithium?
John admits that lithium is 2 to 2 and a half times the price of lead-acid batteries however they…
are half the size
are half the weight
are almost double the capacity
Exchange of power is much quicker and more efficient
have a cycle range from 20% to 90% (whereas lead-acid batteries range from 50% to 90%)
have 3000-5000 cycles lasting more than 10 years for the same AMP (whereas lead-acid batteries do 600-1000 cycles lasting 2-3 yrs.)
same as full generator capacity
All these things lead to a more fuel efficient vessel
The latest and greatest
Being a 50ft vessel there is no limit in space so stocking up on the best equipment was no issue… This is what will be on board…
Three fridges and a freezer
Ice maker
Water maker
Dishwasher
Washer and dryer
Microwave oven
Coffee machine
Rice and bread maker
Instruments
Electric toilets
LED lights throughout
Power inverter
360-degree cameras for berthing
Security alarm which records everything with motion sensors
Alarm when bilge runs for more than 2 minutes
Battery monitoring system from home
Email notifications for where the boat is geofencing
Wi-Fi/ data
HF radio for the entire world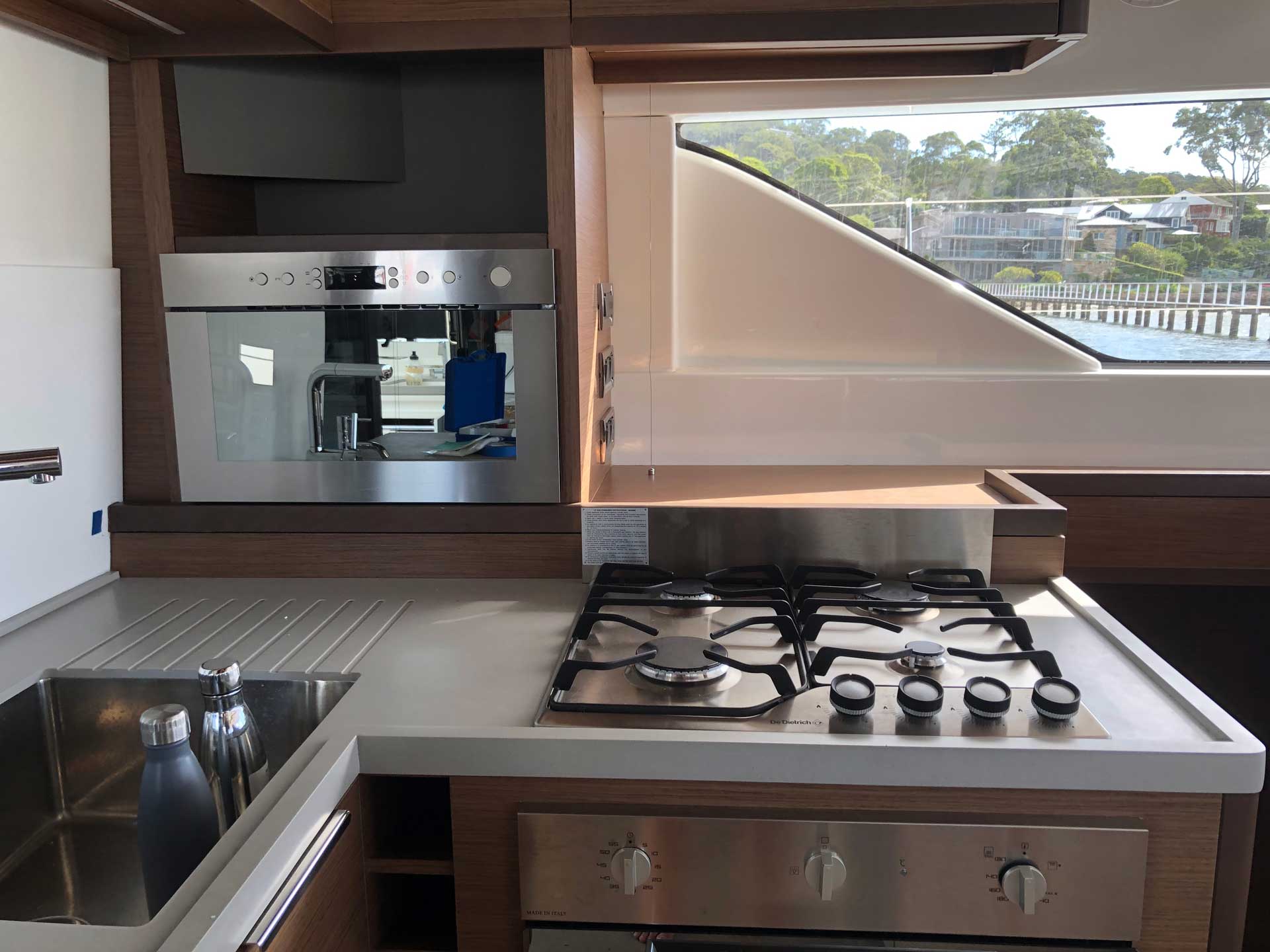 "The team at The Multihull Group will work with you to ensure you get just the set up you desire…" John Pruim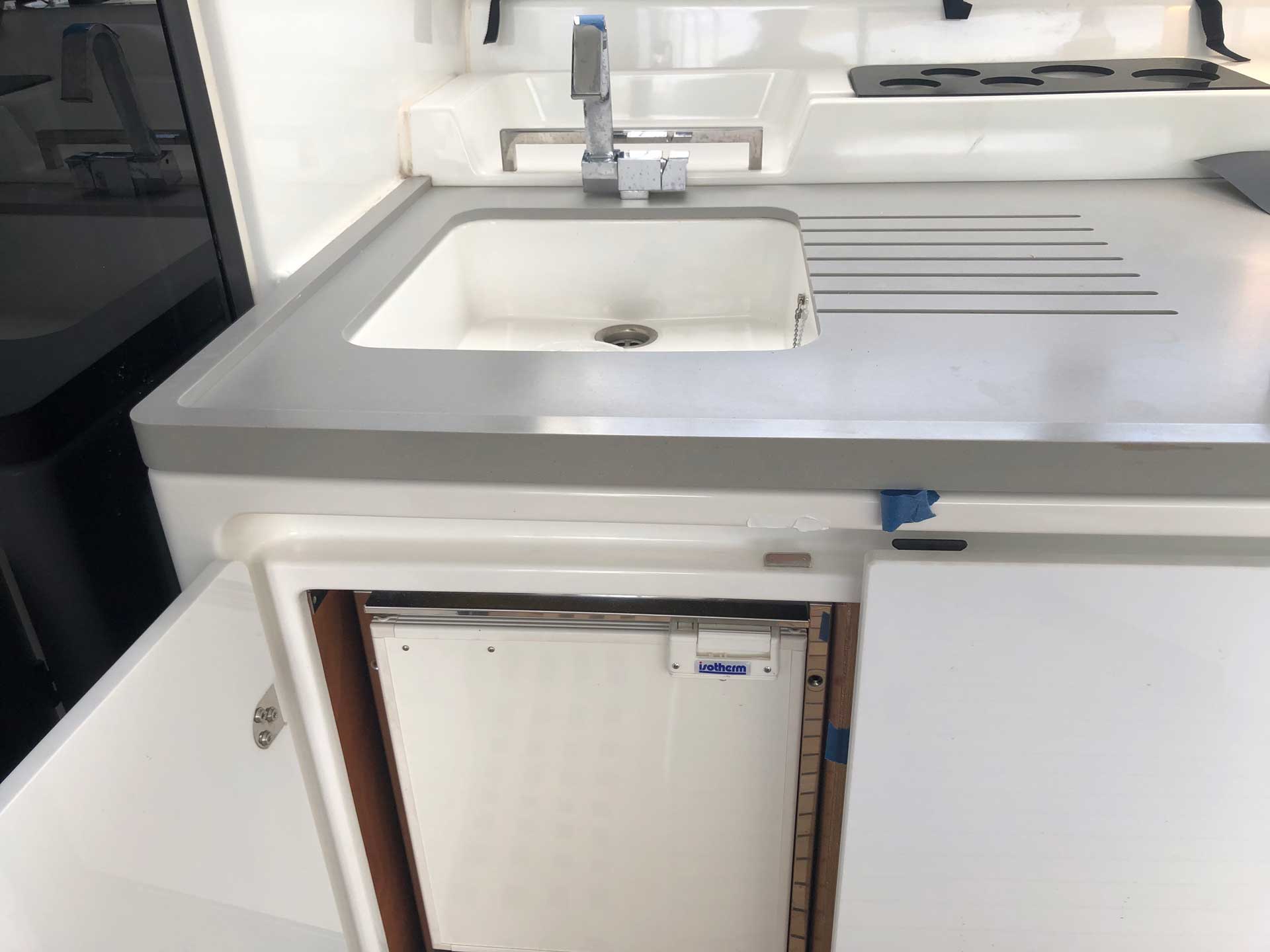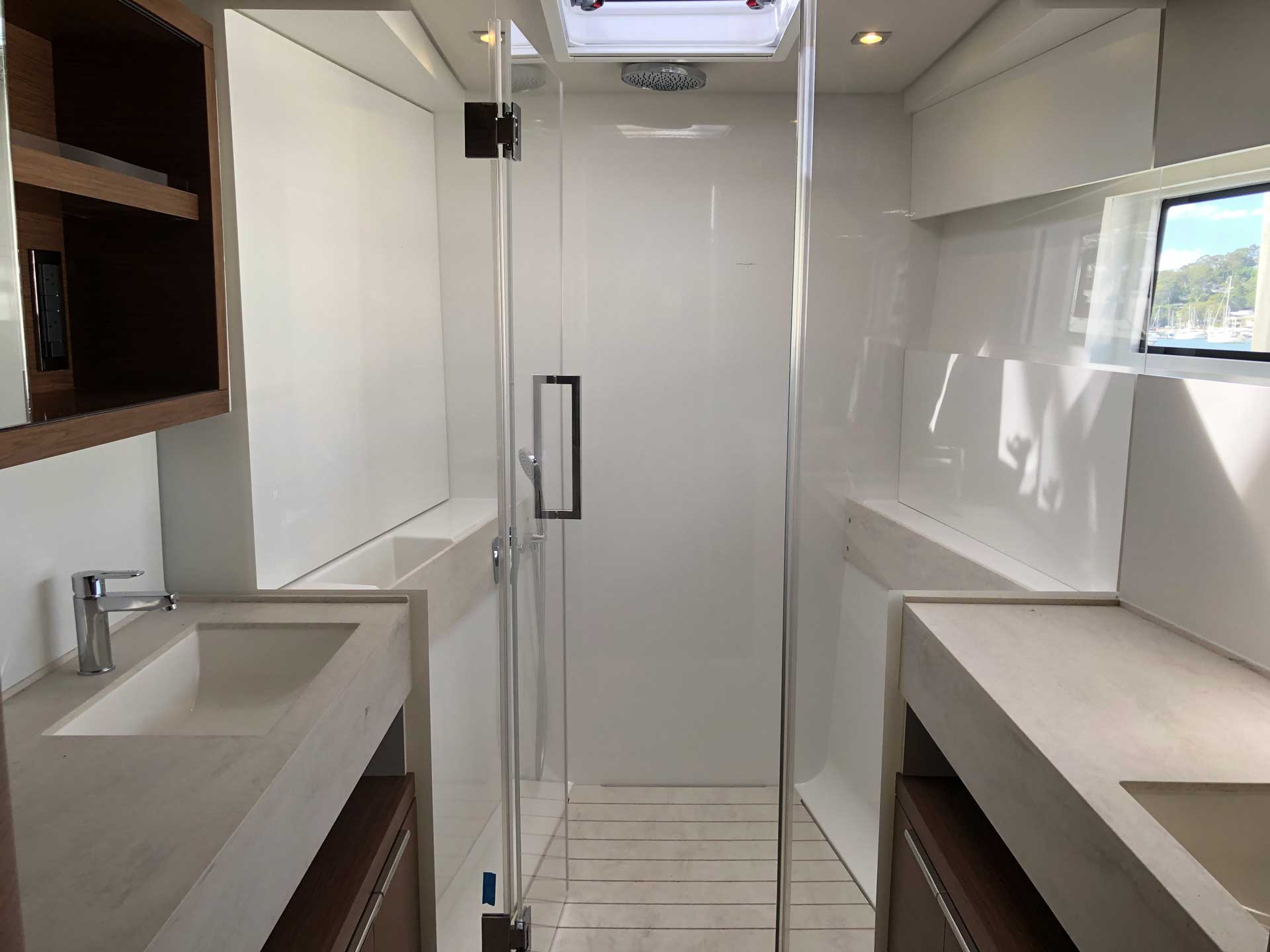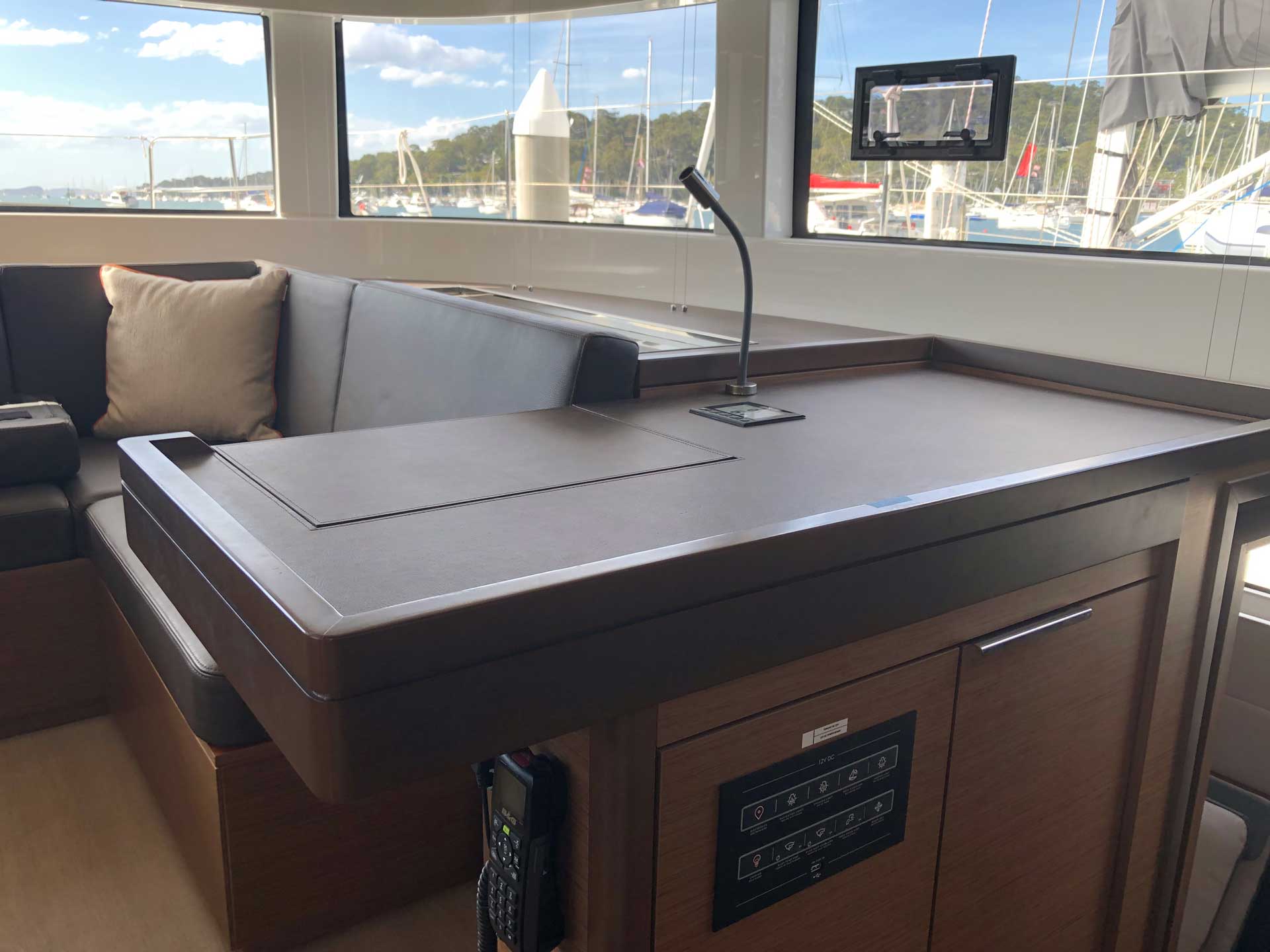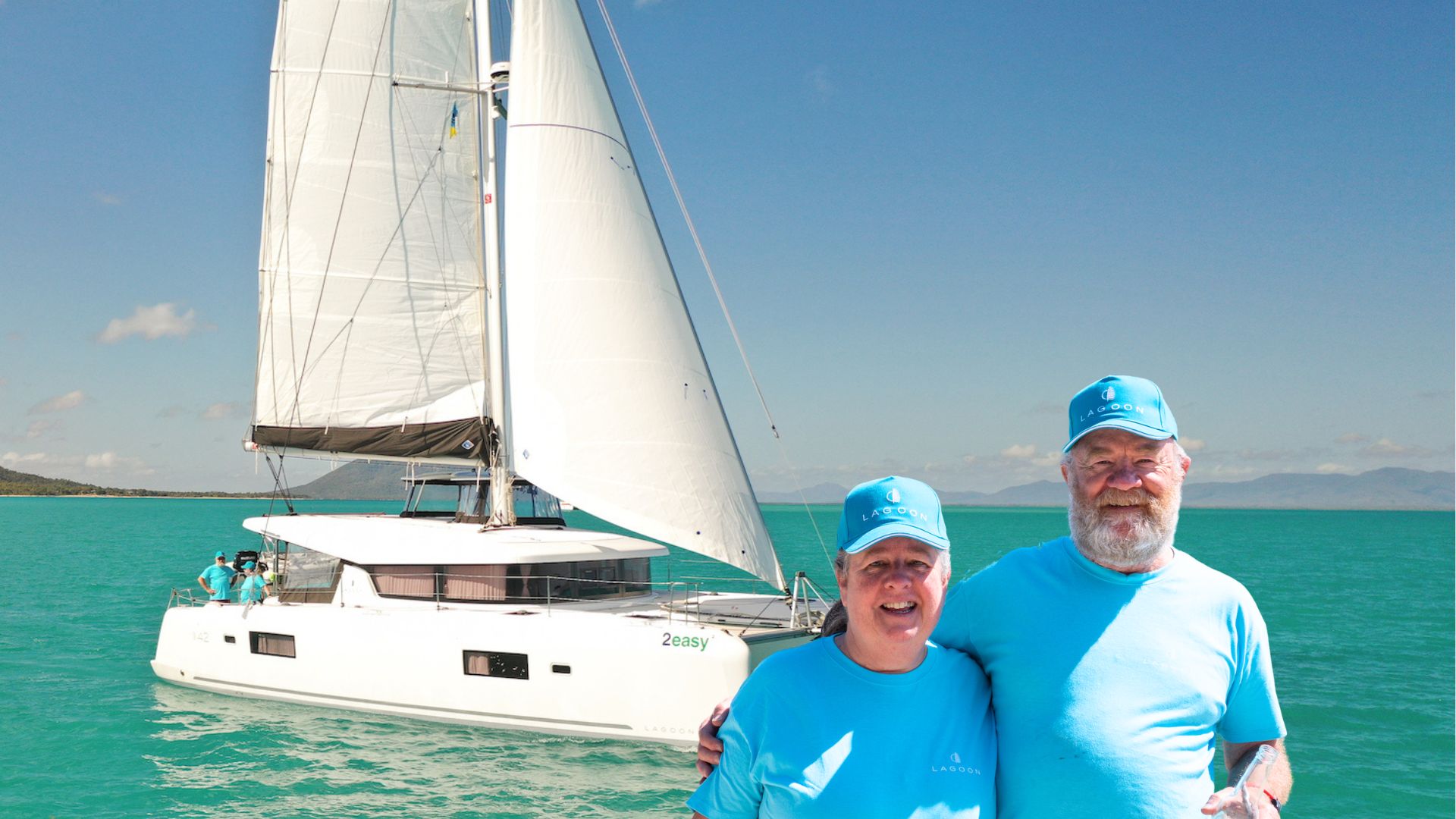 "I first saw the very first Lagoon 42 that came to Australia at the Sydney boat show in 2015. I just felt that it had everything I needed, we purchased the boat through TMG and we've been looked after very well by all the staff. We've really enjoyed the boat the first 5 months" – Ross Smith Lagoon 42.
read more