Fall in love with the Flybridge
Lagoon were to first catamarans to introduce the now highly sort after flybridge. So… with more people than ever opting for their own flybridge catamarans, we thought we ought to see why our customers are loving them…
Not only does the flybridge give you more fresh air and higher visibility but you will feel completely in control of your vessel at all times.
You'll find that most of the time you'll simply set the sails and cruise on autopilot but as many experienced sailors will attest, when you really need to be in control of your vessel in adverse conditions the flybridge is the place to be.
The Flybridge gives your catamaran another dimension and an additional place to socialise and enjoy, those that have it cannot imagine life without it…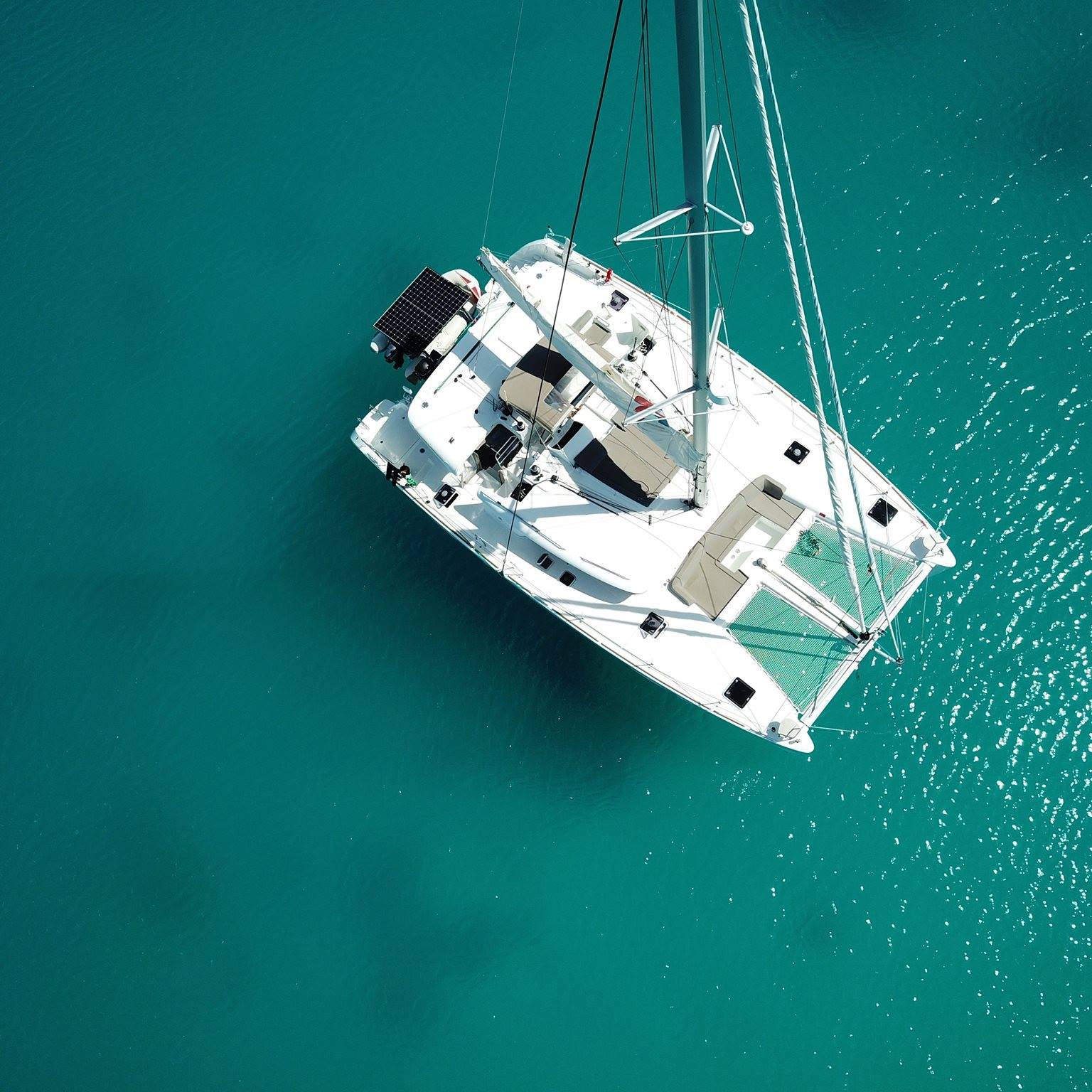 Martin
Martin is currently sailing around the French Polynesian, Tuamuttos islands on his Lagoon 450F.
For Martin the purchase of his 450F was a first for many things; his first Flybridge, his first catamaran and the first time he had ever sailed on the flybridge.
He admits that at the beginning of his search, he was not completely aware of the big advantages of the flybridge.
The benefits he now has come to love is the big sundeck roof and that as a skipper, you have an area for complete control for trimming sails etc. Martin loves that this also gives him the ability to relax while the crew can do whatever they please upstairs or downstairs.
Martin cannot fault the flybridge and would always choose this option.
"I love the air on the flybridge, the overview when going into anchorages, harbours etc. Its' like standing on the bridge of my own little ship." Says Martin.
To follow his Journey follow Sailing Casablanca on Facebook.
John
John Buist bought his first Lagoon in 2008 and along with his loving wife Jill he set off around the world. So in love with the adventures they had enjoyed, they decided to buy a new Lagoon 450F from TMG Yachts and do it all again!
For John the addition of the Flybridge is something he loves and will never regret…
"It's all about space and comfort. It's just so much more comfortable with the flybridge. Give me the flybridge any day!
The flybridge gives a new dimension, it gives you more space and you can actually get away from each other. You're not in each other's face.
It's not just a little seat up here … it's a nice big bench seat; I've even slept up here!"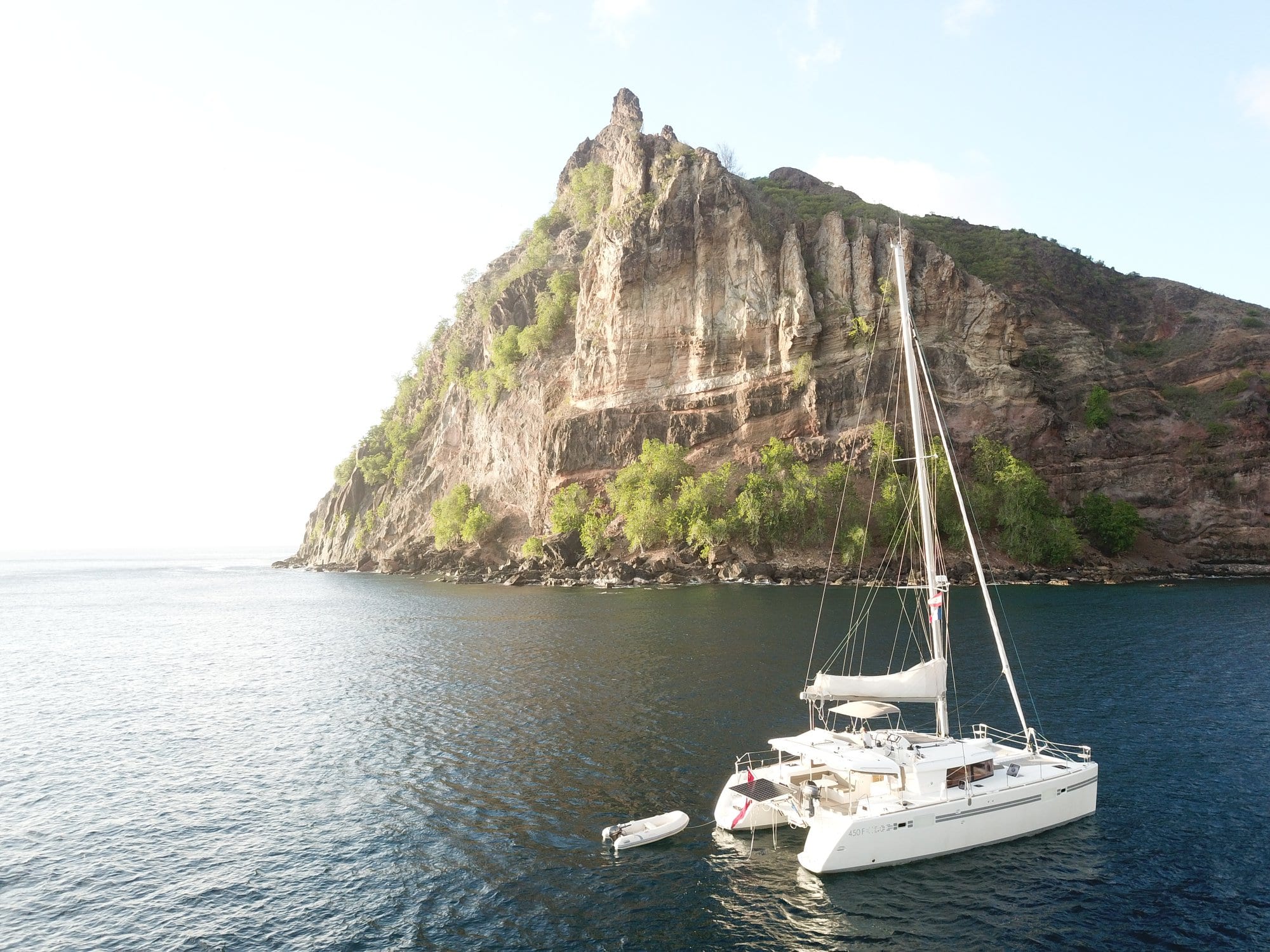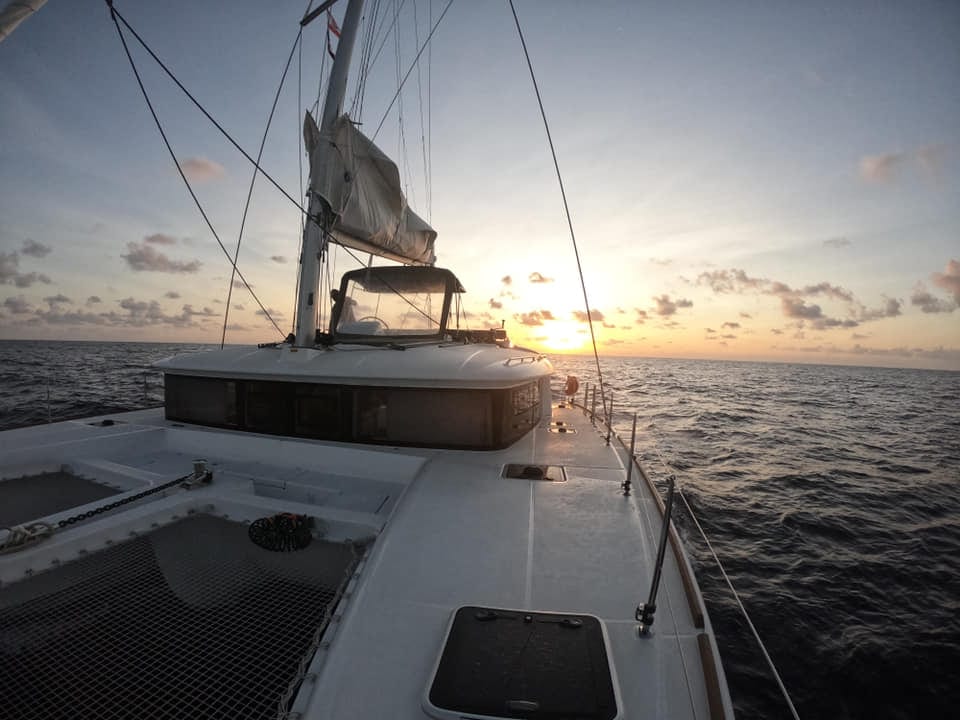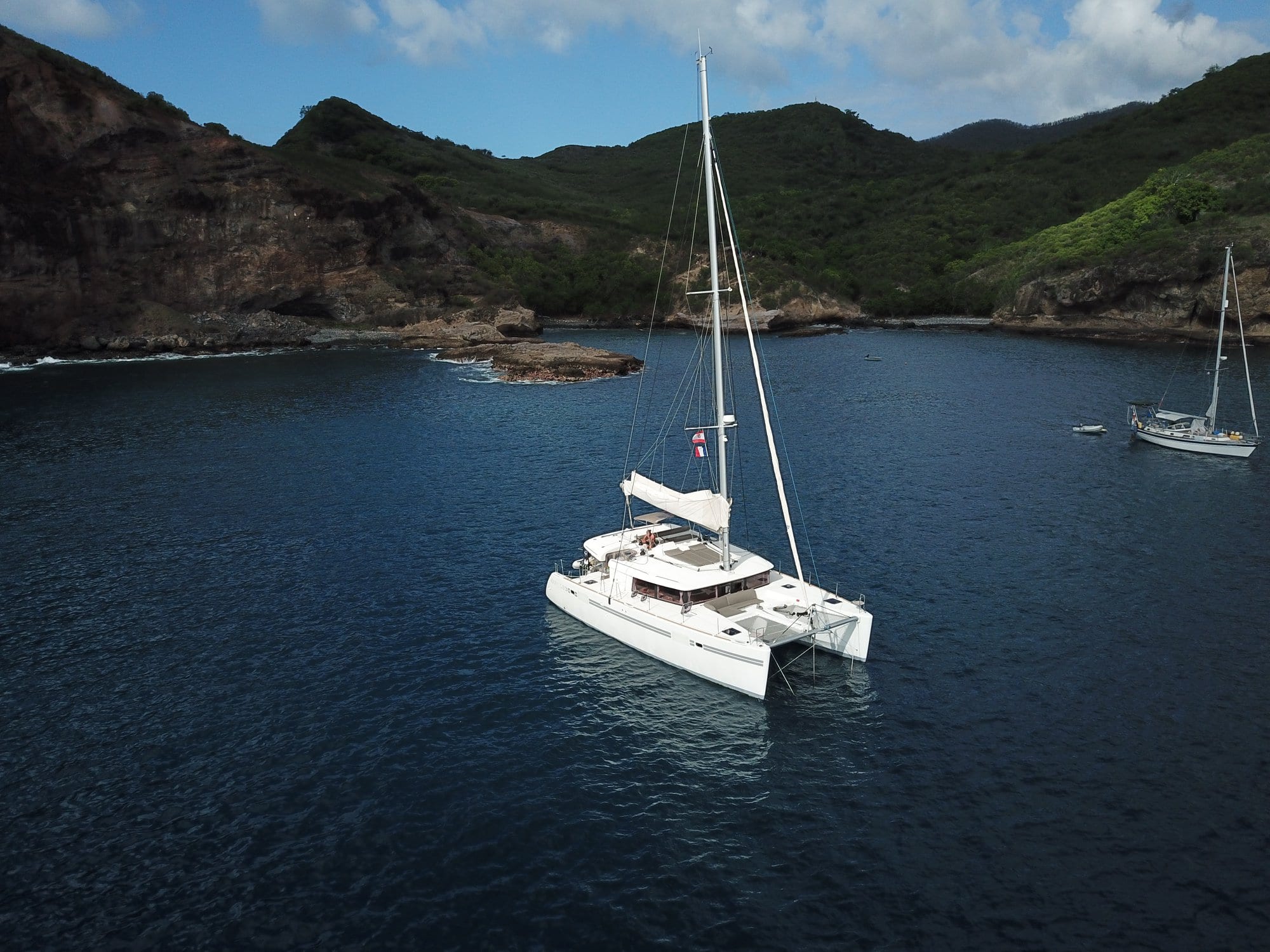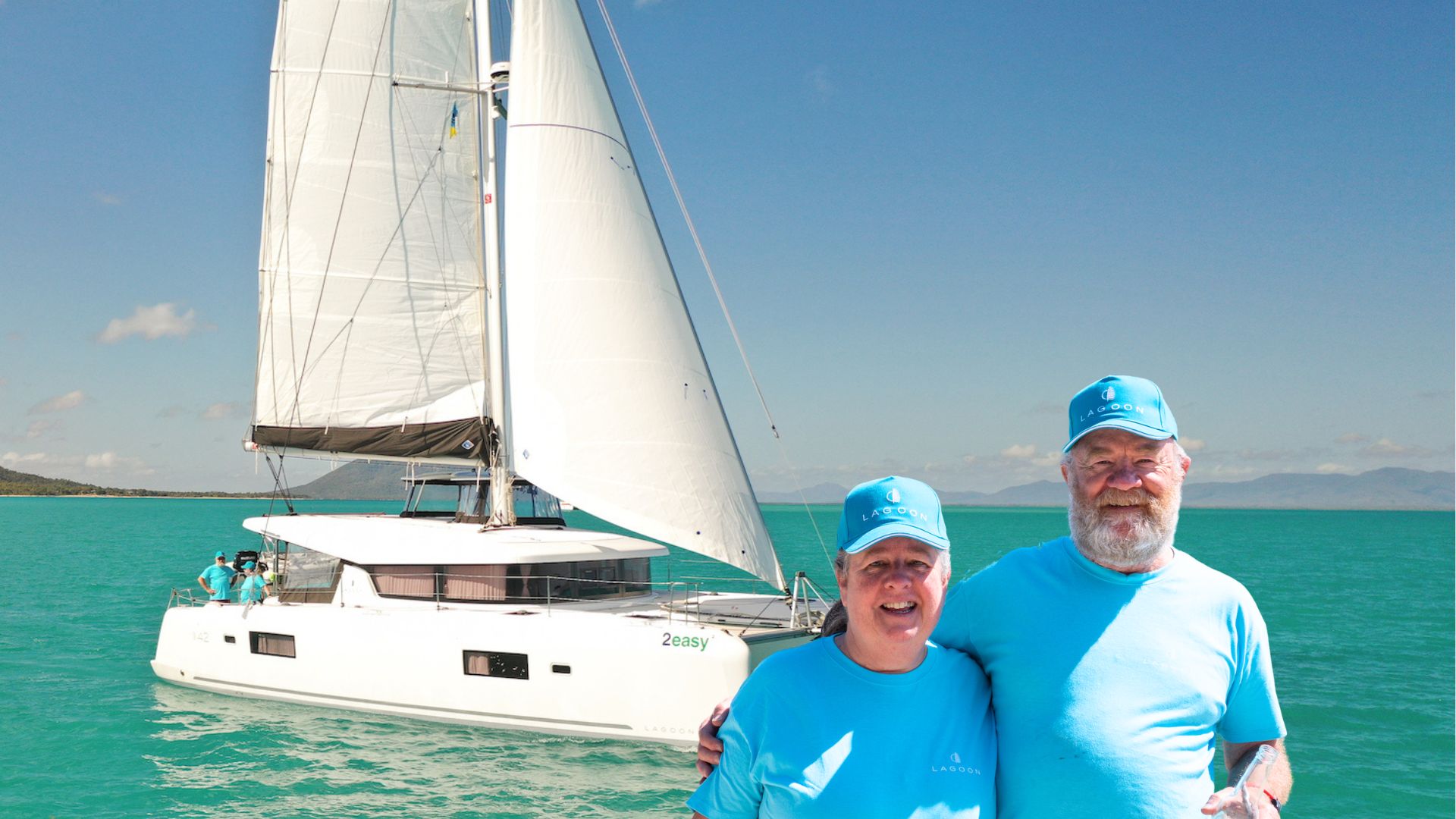 "I first saw the very first Lagoon 42 that came to Australia at the Sydney boat show in 2015. I just felt that it had everything I needed, we purchased the boat through TMG and we've been looked after very well by all the staff. We've really enjoyed the boat the first 5 months" – Ross Smith Lagoon 42.
read more