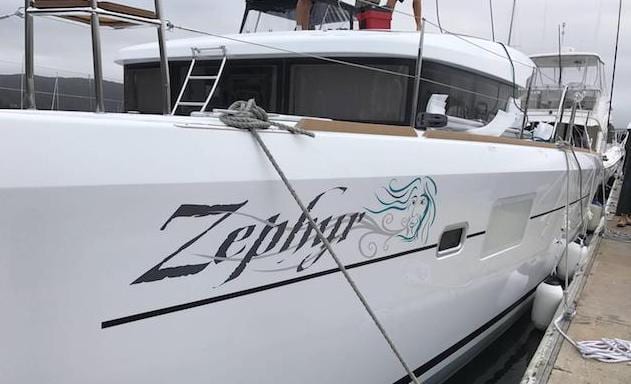 Zephyr is the Greek god of the west wind and means 'soft gentle breeze'. Graeme and Linda Hubbard thought this was the perfect name for their new catamaran, and have a striking image of Zephyr emblazoned on the hull.
Zephyr is a Lagoon 39, and after the handover in May, the Hubbards are already enjoying their fabulous new boat.
The couple both started out on small boats, VJs and small cats, and Graeme once owned a 24 ft Hutton pop top. They progressed on to monohulls, and owned a couple of catalinas before buying their first Lagoon. At the Sydney International Boat Show last August, despite planning on NOT buying a boat, they made the decision to move to a catamaran.
It was important to them to have the galley up top. This was one of the biggest pluses with the Lagoon 39, as well as the very impressive 360 degree view.
"As soon as we got onboard, we were sold— the sliding doors were brilliant, the big glass window right by the kitchen sink—it was just like an apartment".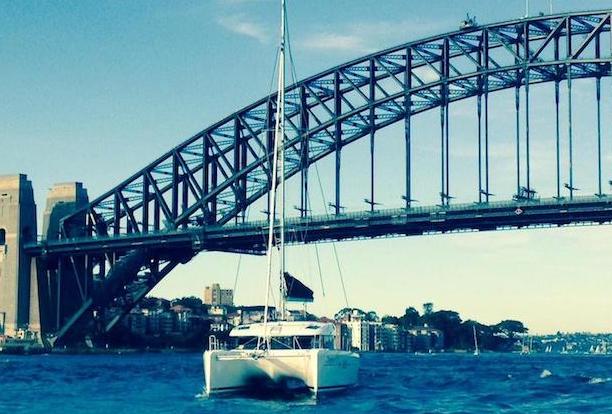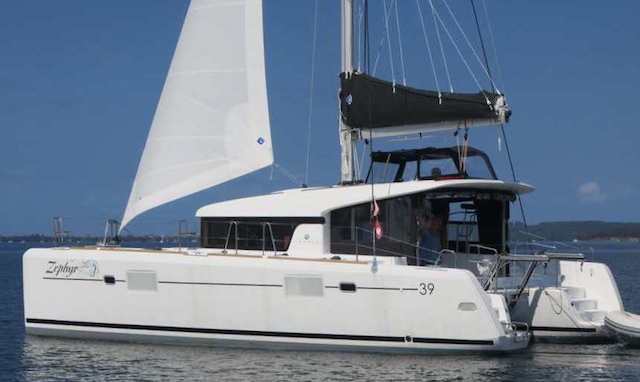 The Lagoon 39 meets the couples needs in many ways—
"The configuration of the cabins is amazing… The living and galley areas being up on top is the key to it working perfectly… there is heaps of storage and space out on the deck, and plenty of screens…it's perfect, relaxing and quiet"
Graeme is happy with the more than generous batteries and in turn that makes Linda happy to not have to be on light-monitor duty all the time! Graeme is also a big fan of the electric winch, it makes life a lot easier.
"For our age, it's the perfect boat. When you progress to a catamaran from monohull, it easier to walk around and it's more stable".
The process of buying their boat from TMG Yachts was simple, they were very happy. The "fabulous" handover from Commissioning Manager Ross Tuner was a "great advantage". Ross was "super, he went through everything". "We've never had that; going through everything was a huge positive"
The Hubbards advise potential boat owners to "take your time, do your homework and have your tick list ready".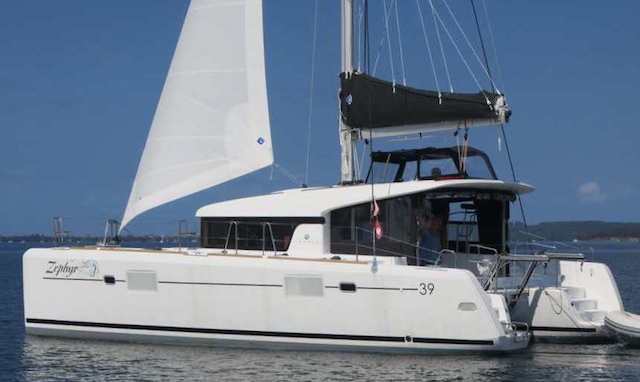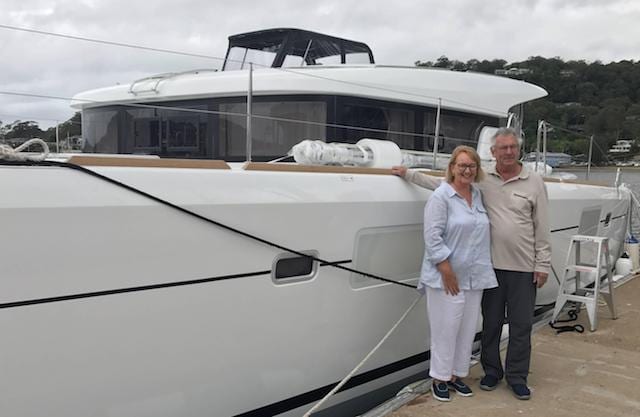 The couple belongs to the Lake Macquarie Cruising Yacht Club. They meet once a month with like minded people and have fun out on the lake. Boating for Graeme and Linda has always been about meeting new people and sharing experiences out on the water; it's why they bought their Lagoon.
With their Club, they go to Sydney twice a year, to Pittwater. October is always spent on Lake Macquarie, playing games, and socialising on each other's boats.
When not with the Cruising Club, Graeme and Linda still like to keep it fairly local, and head to Port Stephens or Newcastle a couple of times a year. Their boats have always served as a floating social club and wherever they are, the love joining in with their friends.
The Hubbards are looking forward to getting more fun out of Zephyr in the summer. But for now winter cruising is just fine because she can be closed in so well with the multiple screens.
"We're going to have more fun on this party boat, see more people, more socialising, enjoy a bottle of bubbly… We've always had fun on boats, this is not hard work, this is easy and cruisey…". Happy days!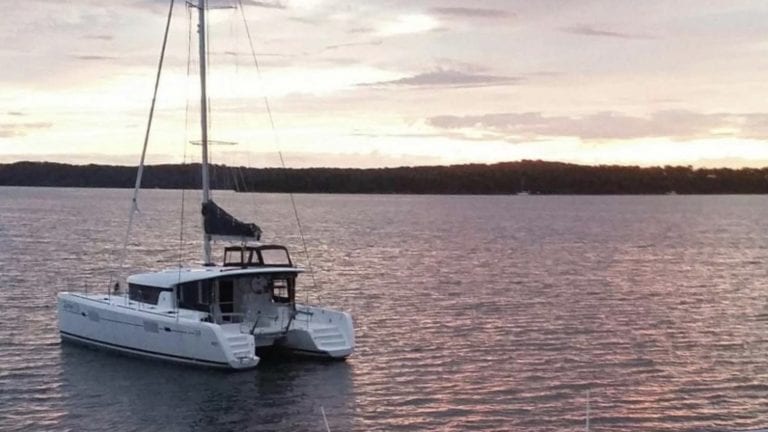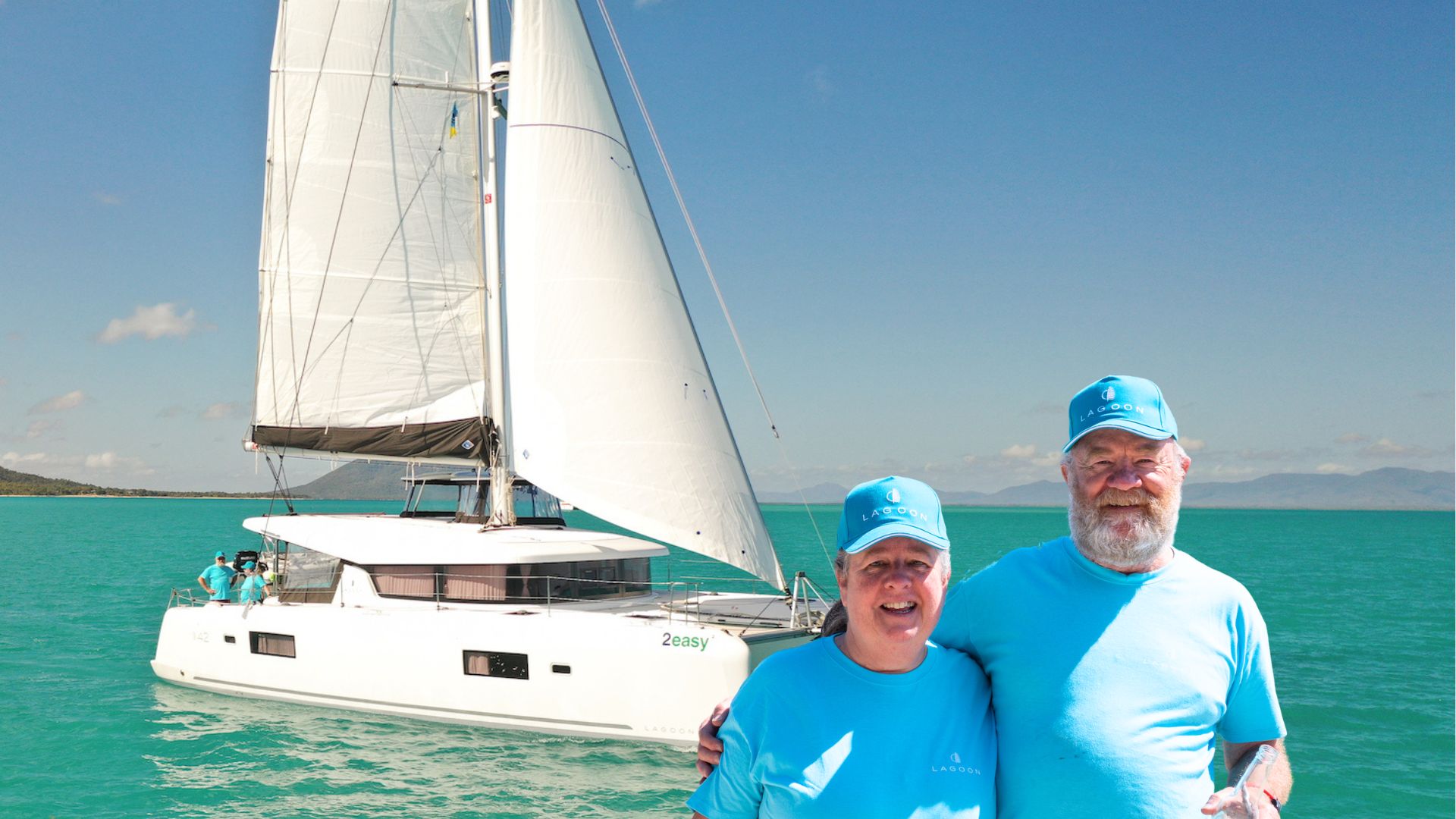 "I first saw the very first Lagoon 42 that came to Australia at the Sydney boat show in 2015. I just felt that it had everything I needed, we purchased the boat through TMG and we've been looked after very well by all the staff. We've really enjoyed the boat the first 5 months" – Ross Smith Lagoon 42.
read more