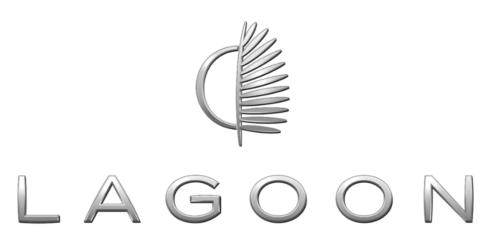 Pick up your Lagoon in France and explore the world.
Whether it's the money you can save when buying directly from the factory in Europe, the adventure of a lifetime or the confidence in the commissioning and aftersales service… there are just so many reasons why to 'Go Euro'.
France Pickup Locations
Lagoons factories in France are in the prime location to take on a Mediterranean tour. It just makes sense to launch your own boat in this unreal location. Plus, Lagoon Catamarans have been built for Blue Water cruising so why not sail them all the way back to the homeland? The route possibilities are endless.
Lagoon has two primary factory locations Les Sables-d'Olonne for models up to 46ft and Bordeaux for 50ft and above.
Travelling to France you can expect a warm welcome from the representatives of TMG and the factory.  We aim to provide you with everything you need to ensure smooth delivery and a well cared for and set up vessel ready for your adventures.  TMG has many years of experience in preparing vessels in Les Sables-d'Olonne and Bordeaux and our amazing partners have all of the skills and expertise to answer all of your needs.  Let us lead you along the path to a successful and happy launch.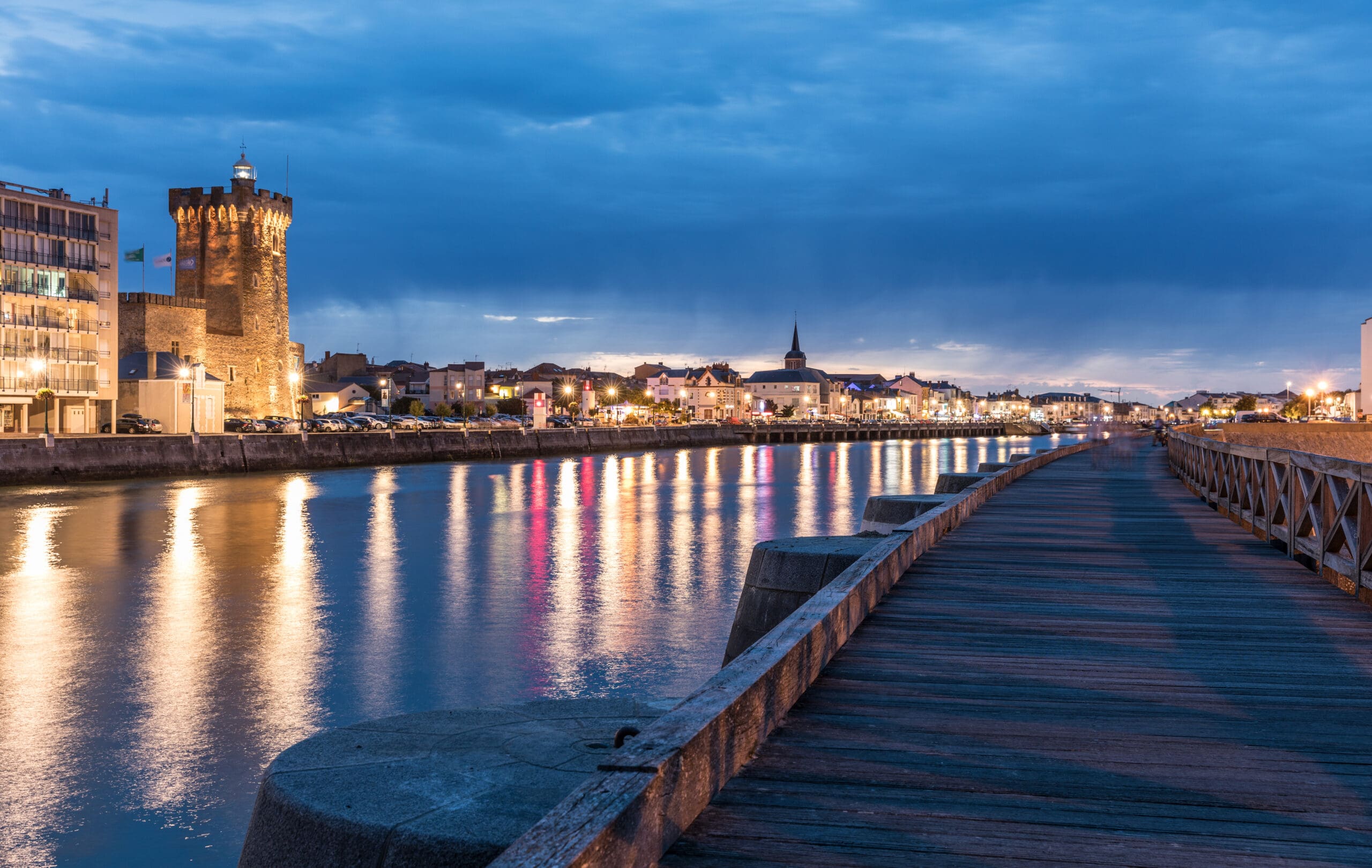 Les Sables-d'Olonne
40-46ft
It is hard to find a town more steeped in the tradition of sailing than Les Sables D'olonne.  Home to the world-famous Vendee Globe solo around the world race,  this is a place full of passion and enthusiasm for all things sailing.
A fully protected port and a bay ready for your first sail.  This is a perfect location for the launch and commissioning of your vessel. With so many marine specialist shops and places to stock up on supplies, you can feel confident you will be set for any adventure.
The factory team are on-site at the Lagoon launching dock and all of our trusted trades are located only steps away from your vessel.  Let TMG Yachts take the lead and arrange for your handover in the beautiful port town of Les Sables D'olonne.
BORDEAUX
50-78ft
The historical Construction Navale de Bordeaux (CNB) yard is an extraordinary mix of heritage, stretching back to the years when huge galleons were built for the wine merchants of Bordeaux to modern times where you can witness the most technologically advanced factories and buildings techniques matched only by the craftsmanship of the workforce, developed over generations.
The factory is located on the shores of the Garonne river directly opposite the world-renowned Cite du Vin where you can marvel at the history of winemaking the region is so famous for.   A tour of this ancient city is a must, scope out the stunning churches, vineyards and chateaus, as well as, the jurisdiction of St Emilion, listed by Unesco. Now only a 2 hr fast train from Paris, Bordeaux is accessible, charming, and the ideal place to take delivery of your Lagoon with
TMG Yachts
.
DEDICATED TO YOU,
EVERY STEP OF THE WAY...
From the moment you sit down to specify your new build Lagoon Catamaran or PRESTIGE Yacht, you will be guided by a team of dedicated professionals focused on delivering the right boat for you and your family and caring for you for the long term so you can enjoy every precious moment on the water.
TMG Yachts (Formerly The Multihull Group) Team is made up of catamaran and trimaran experts, here to help you make your dream a reality. At TMG Yachts, we strive for quality and success in all aims of customer service, and this involves ensuring our team is only made up of the best. From deciding your model boat, choosing your options, understanding your vessel and post-delivery, we will assist you every step of the way.
TMG Yachts is uniquely positioned with our dedicated service centre exclusive for our customers. Vesseltec is driven by a group of marine industry professionals with experience and knowledge. You can be comfortable that your pride and joy is in safe hands. From commissioning to aftersales, our dedicated team will know your boat better than anyone else.
Vesseltec are meticulous with every detail, with extensive systems checks for every vessel prior to handover. All new boats come with a manufacturer's warranty backed by TMG Yachts with an established and systemised warranty procedure. We help you understand what is covered under warranty and liaise with the manufacturers on your behalf should an issue arise.
Let us know what you are interested in and we will contact you shortly.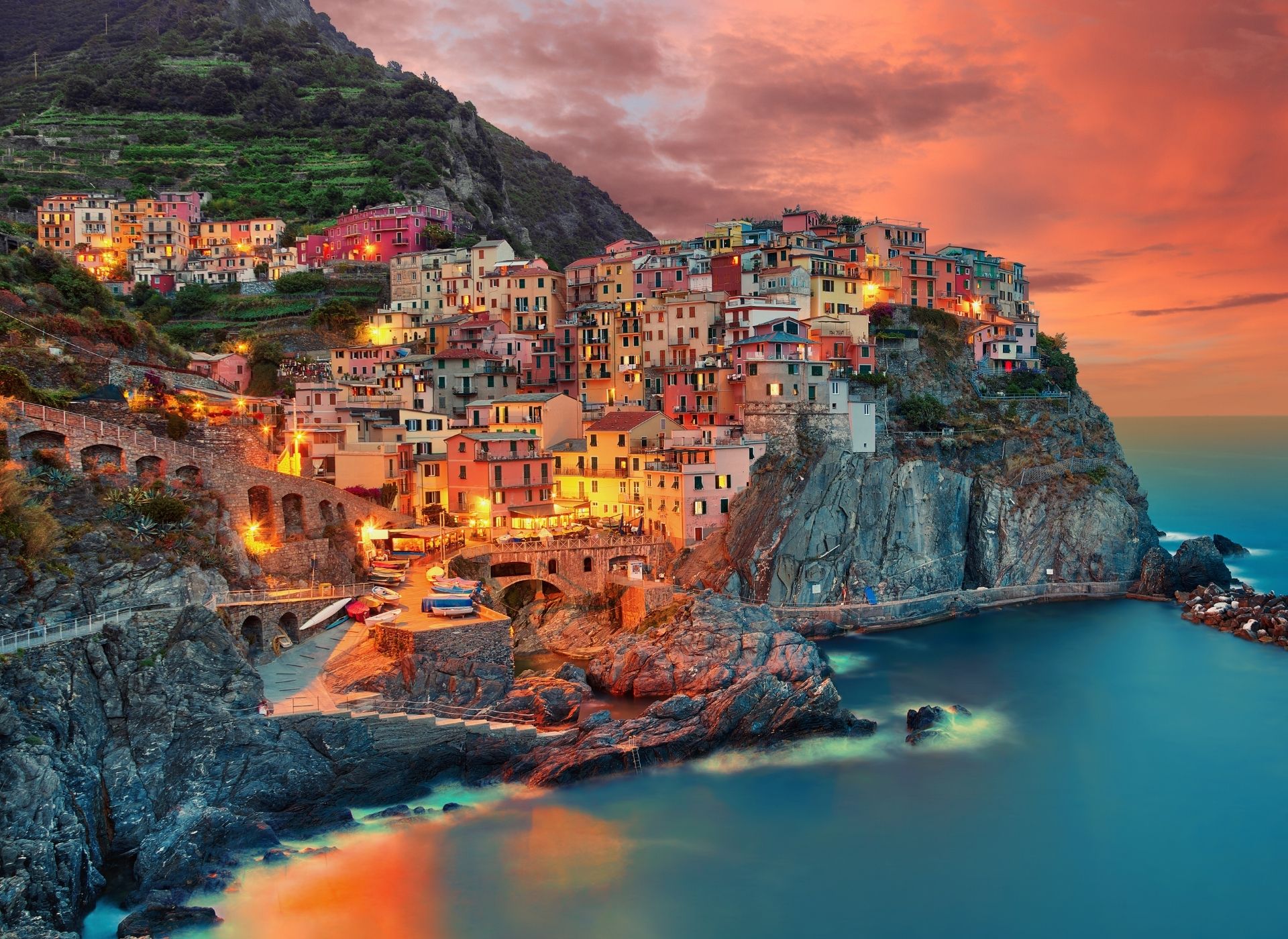 ITALY
From Cinque Terre to the Amalfi Coast enjoy dramatic coastlines, sparkling blue waters and tumbling hillside villages. Two underrated Islands to explore are Ponza, a Greek inspired white home island and Ischia, Capris cheaper more silent sister. Explore famous beaches, secluded anchorages and quaint fishing villages of Sicily and the Aeolian Islands and the charming harbours and medieval villages of Sardinia.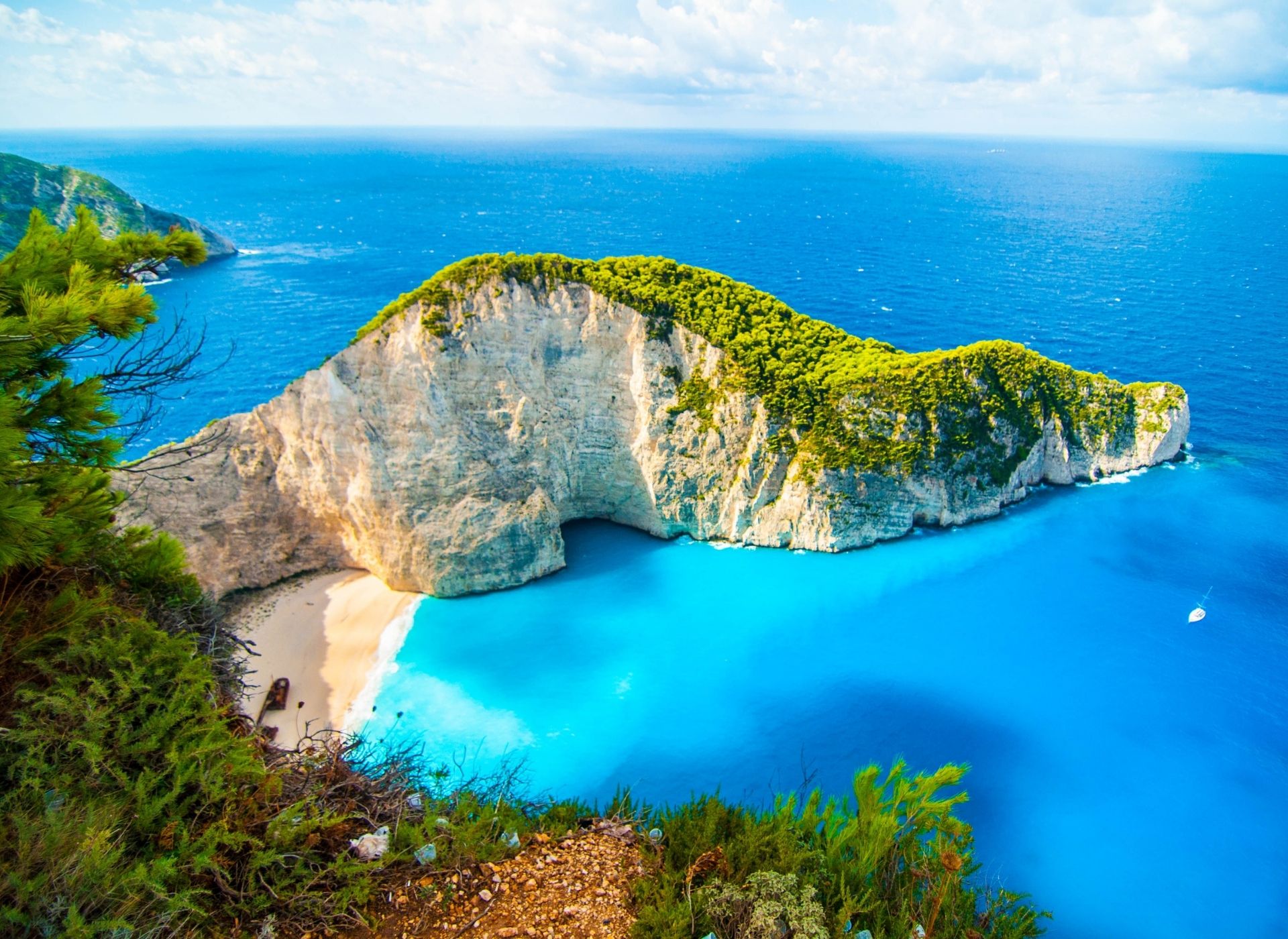 GREECE
Although known for its windy conditions, Greece is a must see. With enough delicious food and history, you could spend months travelling the Islands. Explore 
The Ionian Islands many smaller islets or Cretes hidden coves and beaches, relax onboard and be mesmerised by the beautiful and intense shades of the sea. Milos is also definitely worth a visit while peregrinating along the Cyclades filled with spectacular landscapes and dramatic coves.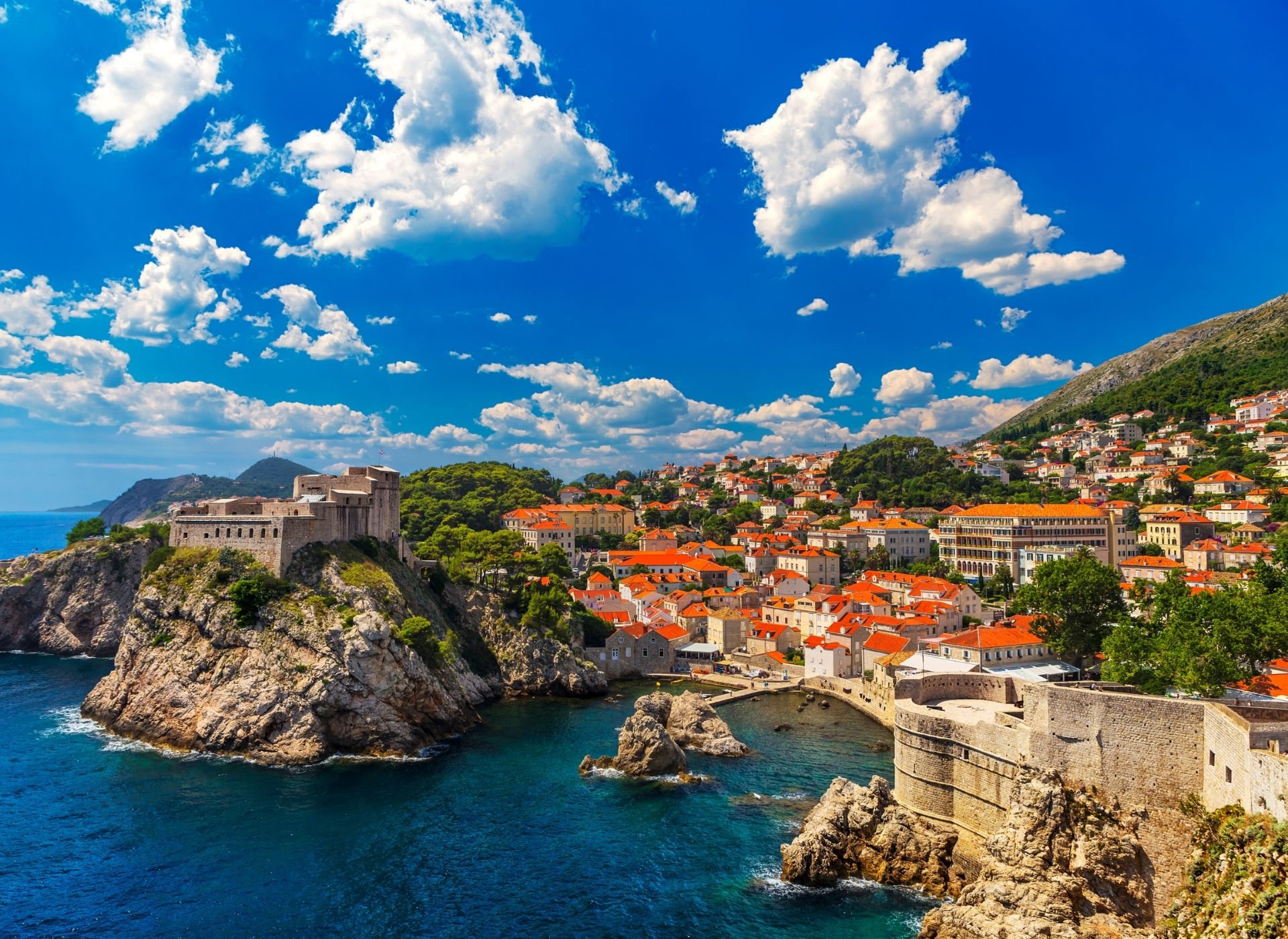 CROATIA
With a breathtaking coastline, crystal-clear waters, and over a thousand islands, sailing in Croatia is a dream. Find tranquil anchorages, even during the height of the season when the weather conditions are idyllic.
The country's second-largest city, Split, with some of the most popular and well-known islands, Hvar, Brac, and Korcula, only a short day sailing trip away. Other more quiet places to visit include; Šešula Bay, Vis Town, Lučice Bay, St Clement Island and Lavsa island.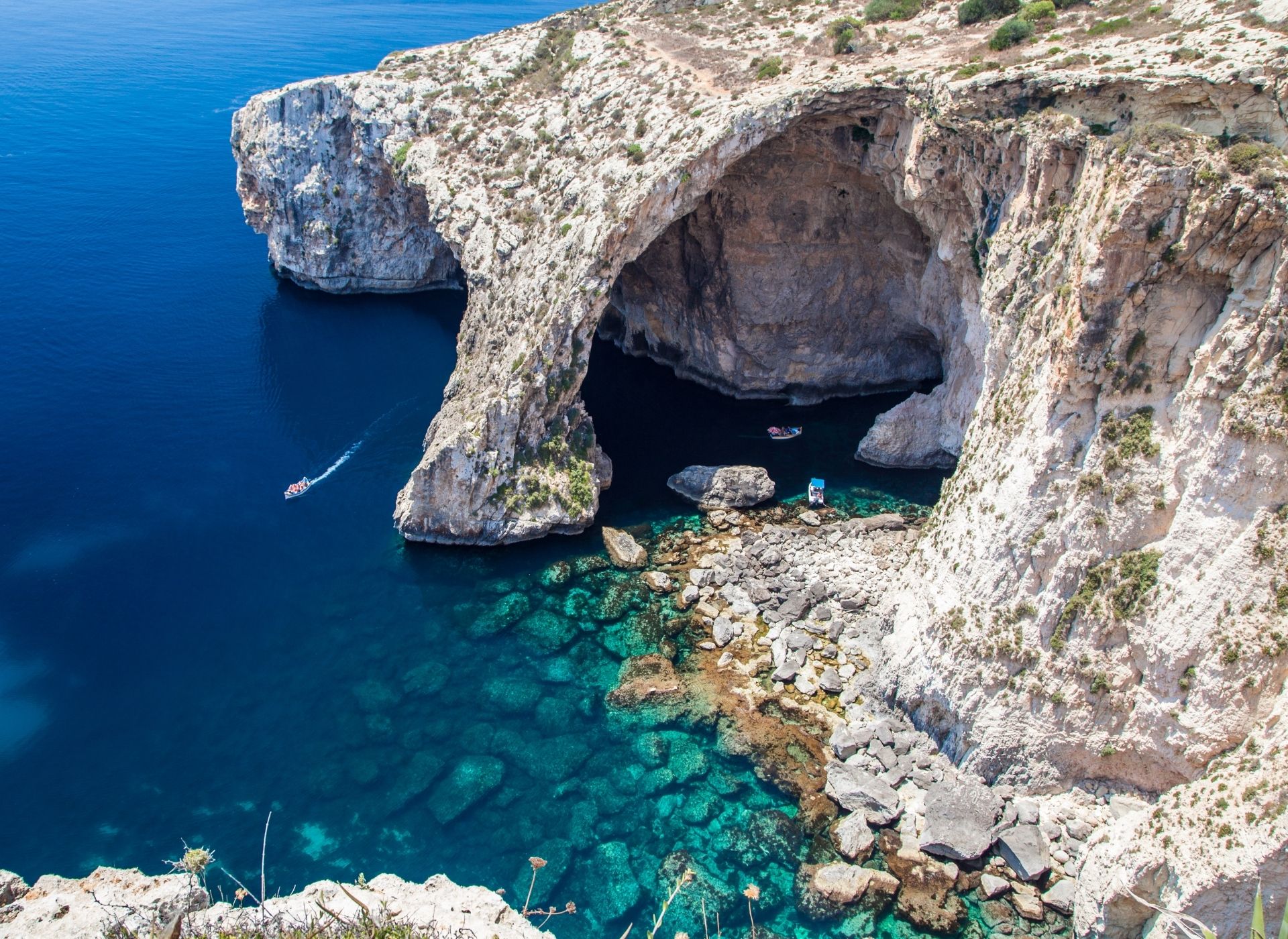 MALTA
Malta is the Meds hidden gem with a vast history. Malta's attractive harbours and prehistoric ruins sit alongside the picturesque coves and beaches that are pitted into the coastline. Gozo and Comino are the only other inhabited islands of a total of 21 to discover on the Maltese archipelago, offering up some of the most secluded anchorages and best watersports and dive sites. Here you will find rocky inlets, red sand beaches and crystal-clear waters.
Everyone has different ideas as to the route they'll take and there are a lot of options.
France is really well located, so you could go north towards Northern Europe, but most people will turn left and head down the Bay of Biscay, into the Mediterranean. 
From there, head across to the Caribbean then through the Panama Canal and then into the Pacific. You're then in home waters and perhaps you go down through to New Zealand or across to Noumea and then hop across to the Australian East coast.
Once in the Canaries, a lot of sailors join the Atlantic Rally for Cruisers or the ARC.
All the yachts muster in the Canaries, and from there go either via Cape Verde and across to the Caribbean, or take the direct route. 
The ARC, provides great guidance and safety because you're cruising in company.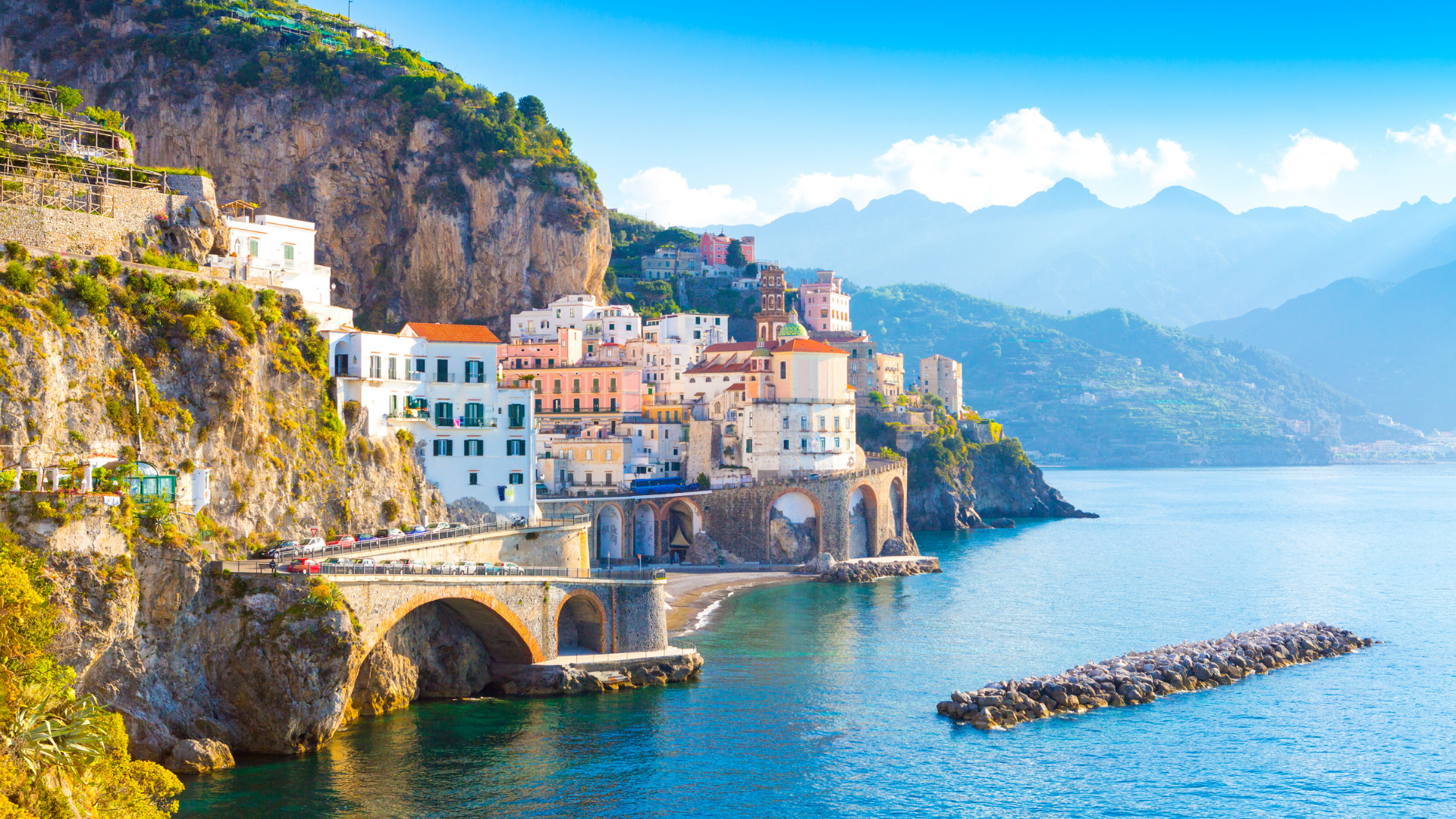 MEDITERRANEAN
The Mediterranean has many countries and coastlines to explore with calm and pleasant sailing conditions.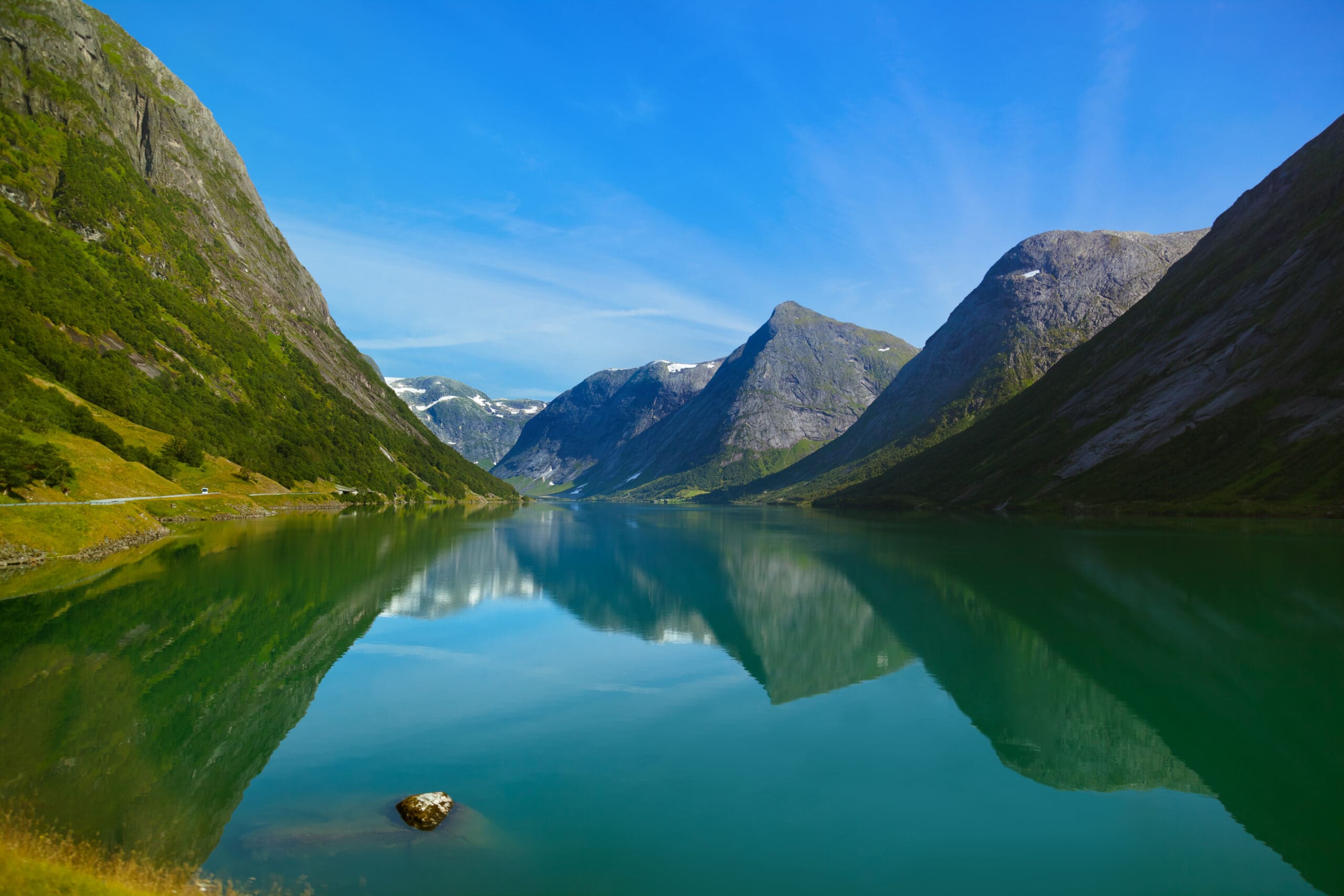 NORTHERN EUROPE
Sailing Northern Europe means exploring dramatic fjords, protected from seaward by layers of skerries and picturesque islands.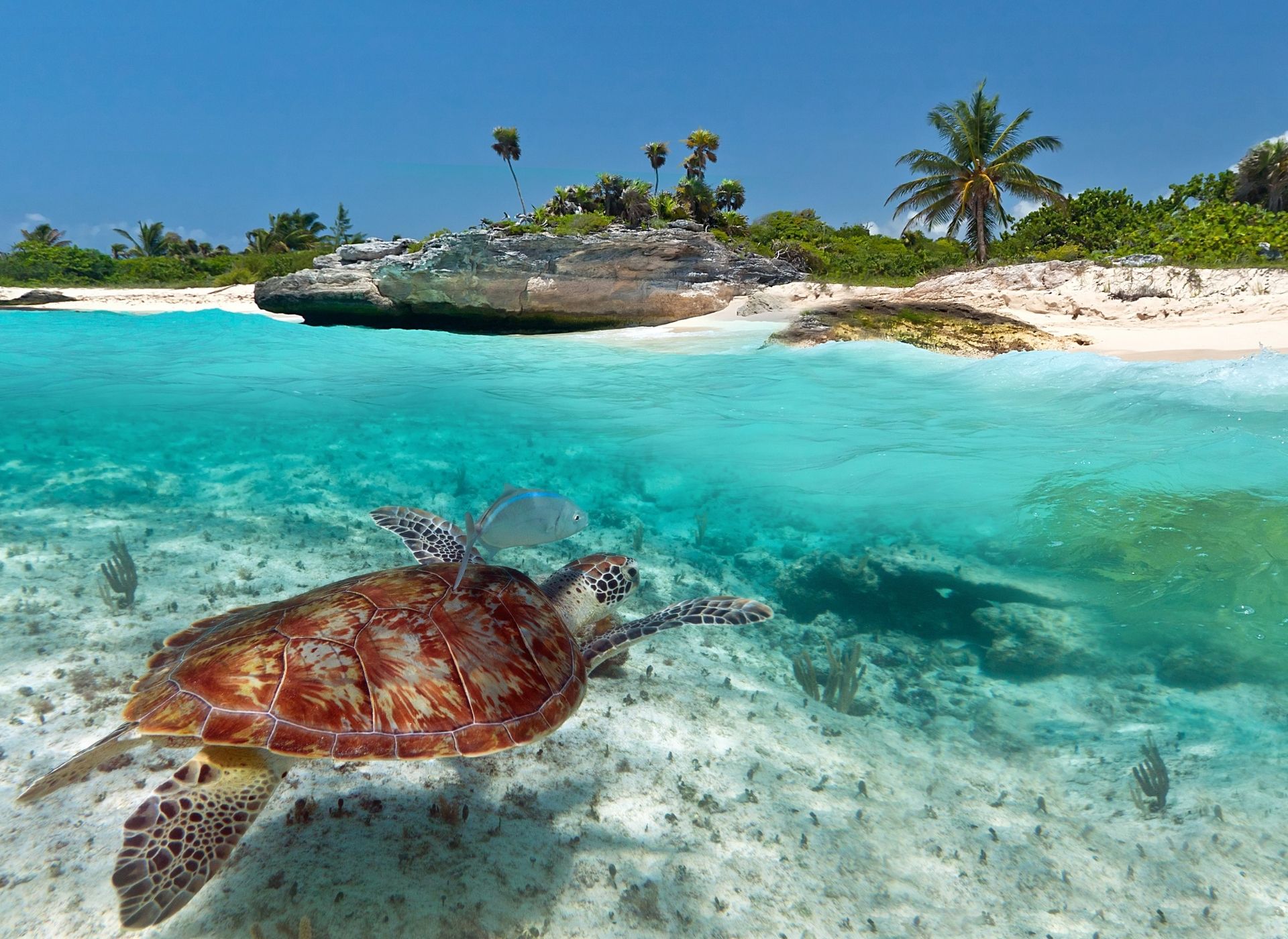 THE CARIBBEAN
The Caribbean is scattered with quiet islands and sealife galore. The shallow turquoise waters are a catamarans natural habitat, it is time to take a dip.
THE PACIFIC
Riddled with many secluded islands that can be accessed by no other means. Exploring by boat gives you the opportunity to really immerse yourself in the culture of some of these untouched areas.
AUSTRALIA
We may be biased, but Australia truly is the most beautiful country in the world and with so many incredible cruising grounds on our doorstep travelling in a home on water is the best way to get around.
CHOOSE YOUR LAGOON CATAMARAN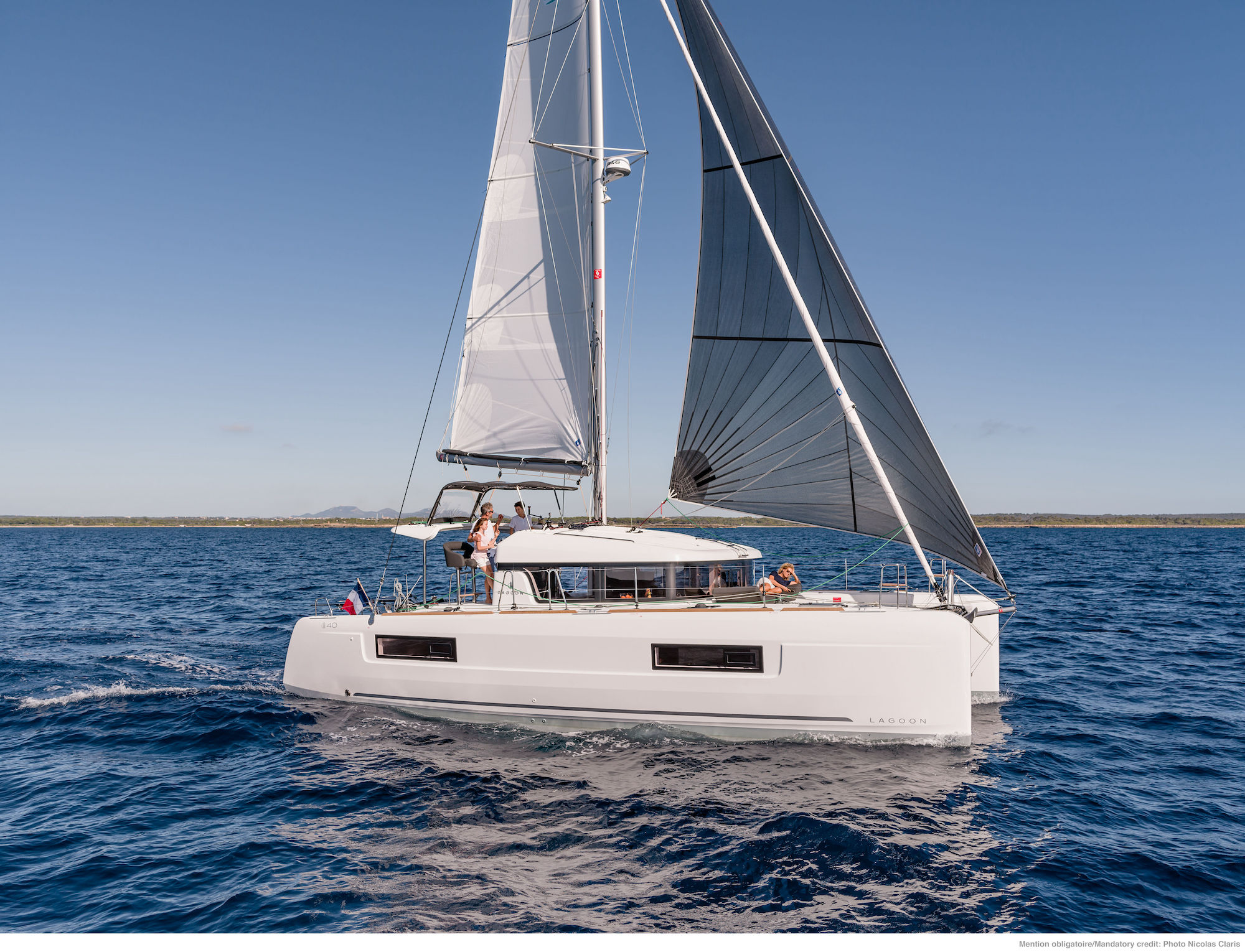 Sleek and innovative design is what defines the Lagoon 40.
With her new visual identity, the 40 immediately stands out …and showcases the synergy of Lagoon's innovation and expertise.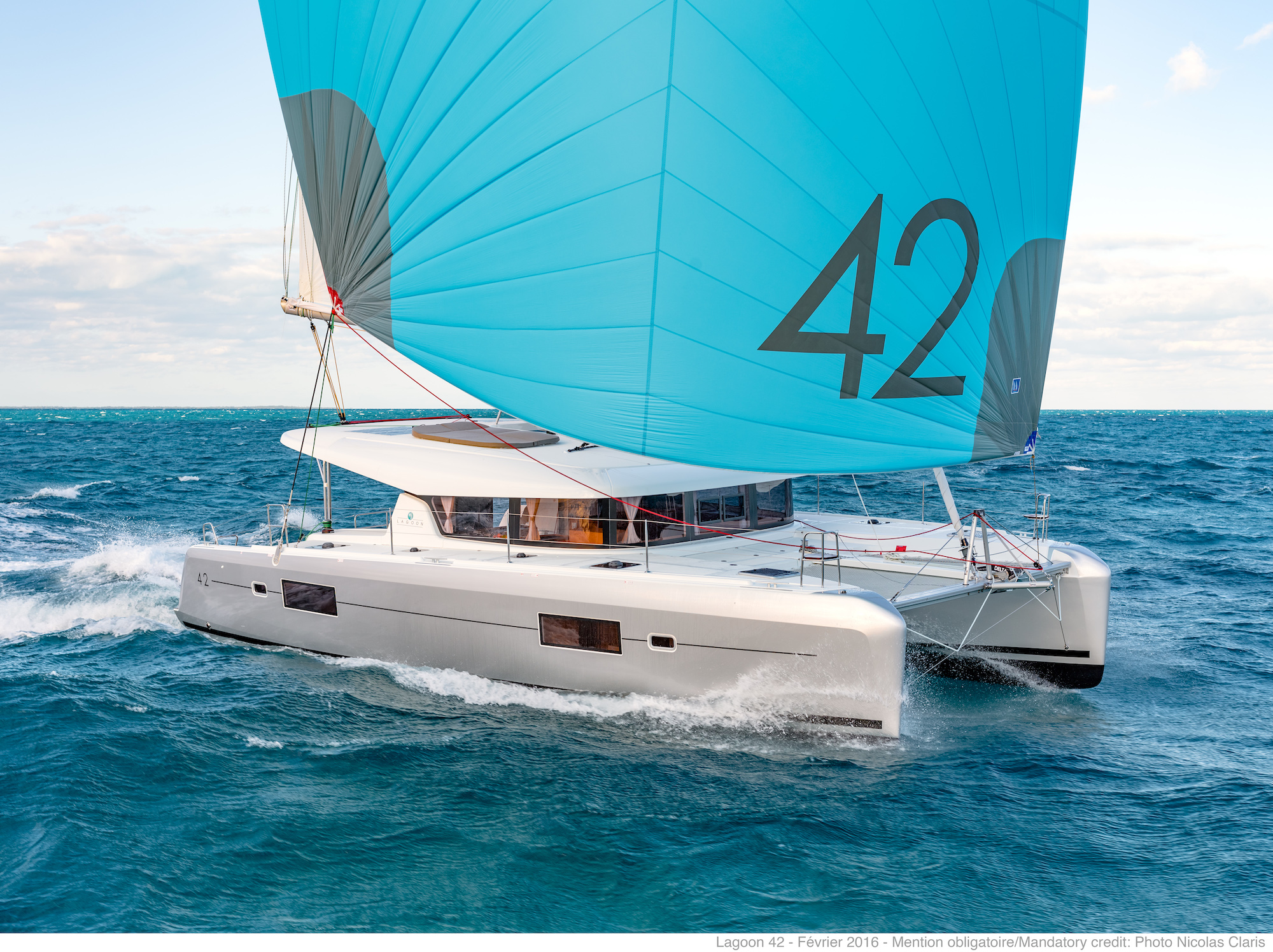 The worlds best selling catamaran awaits. Retaining the main features of the latest generation of Lagoons, the 40 shows off a unique visual identity with sleek curves and a groundbreaking single level cockpit.
This high-performance and the seaworthy boat is designed for user-friendly, enjoyable sailing with its elegant lines, unrivalled brightness and generous, interconnected spaces.
The Lagoon 51 marks the beginning of a new generation of Lagoons. This 51ft Lagoon reveals an optimized circulation onboard and great fluidity, prioritising sustainable activities and onboard living spaces.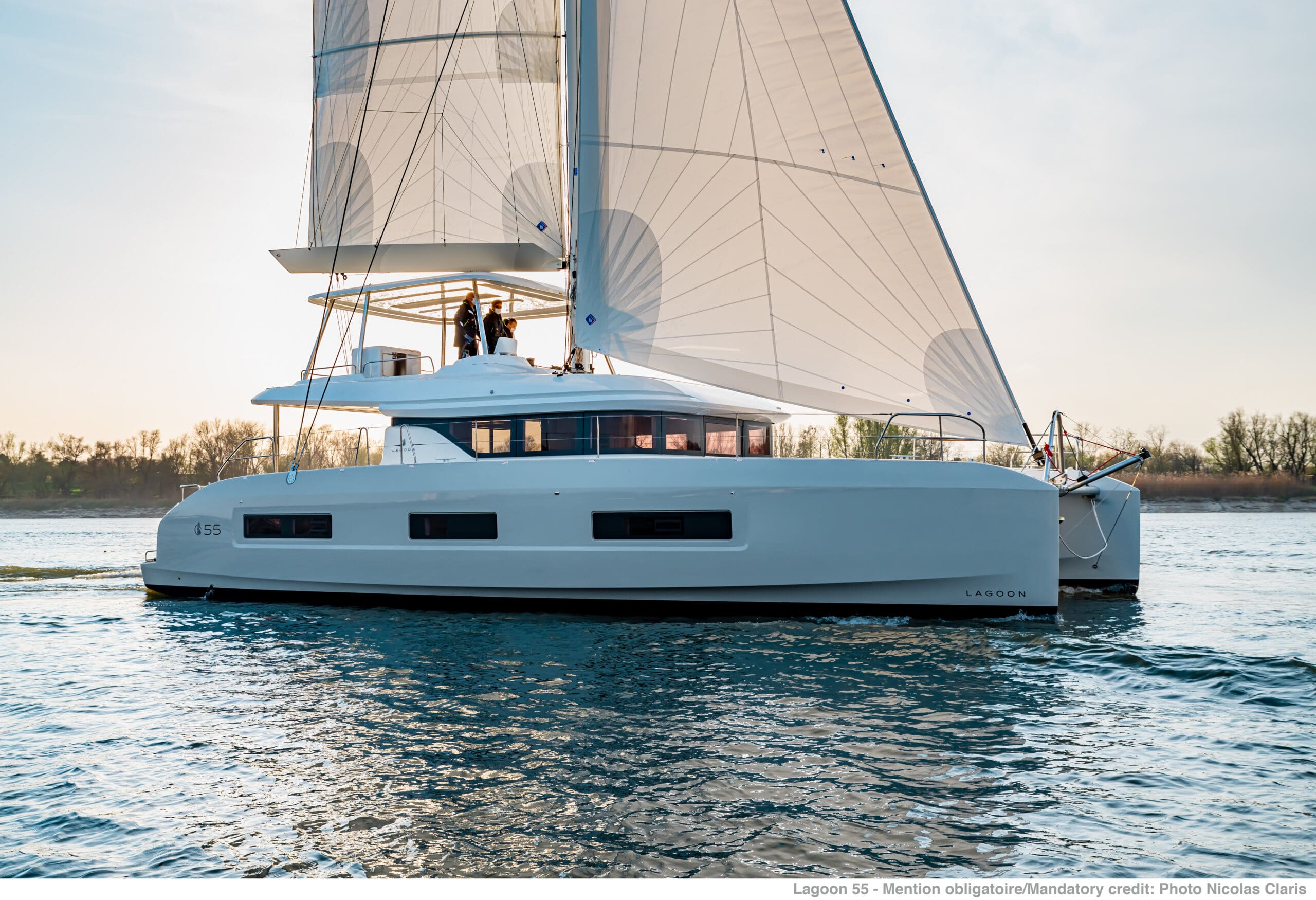 Drawn from deep in Lagoons DNA. Where innovation coexists with attention to detail and creativity. The Lagoon concept of tomorrow.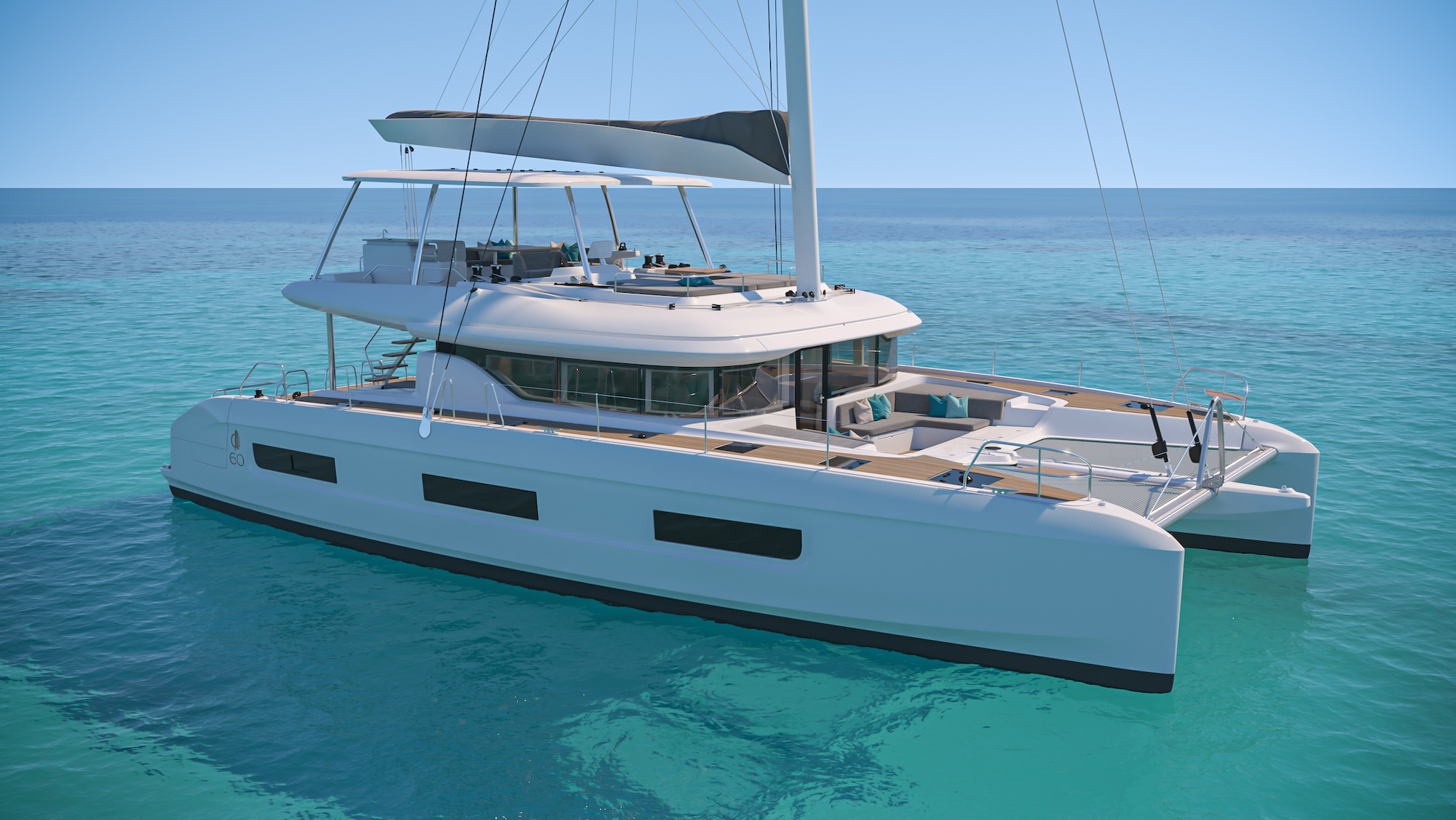 Come aboard the Lagoon 60 and step onto her wide expanse. The welcoming aft cockpit immediately showcases its boundless potential, promising an unparalleled life on board.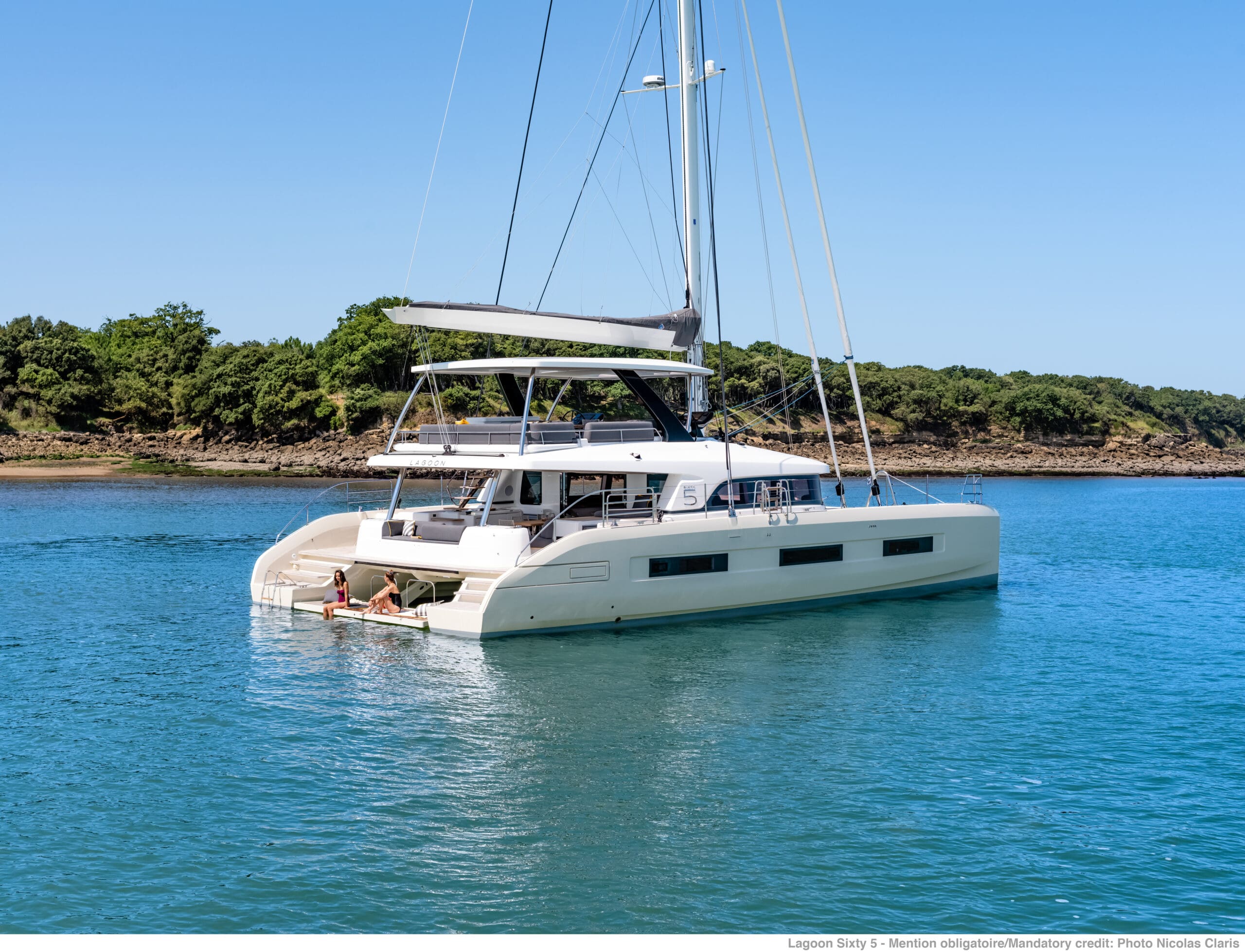 The latest pocket superyacht, the Lagoon SIXTY 5 is a clear leader in this segment, promising to deliver luxury and where innovation enhances comfort and life at sea.
This more than 23-metre yacht marks an important step for Lagoon towards a world in which elegance and refinement are the watchwords. Where harmony reigns between the interior and exterior living spaces, where compromise does not exist … 
A member of our team will get back to you shortly. 
A safe space for you to learn about our multihulls and to be inspired by real experiences.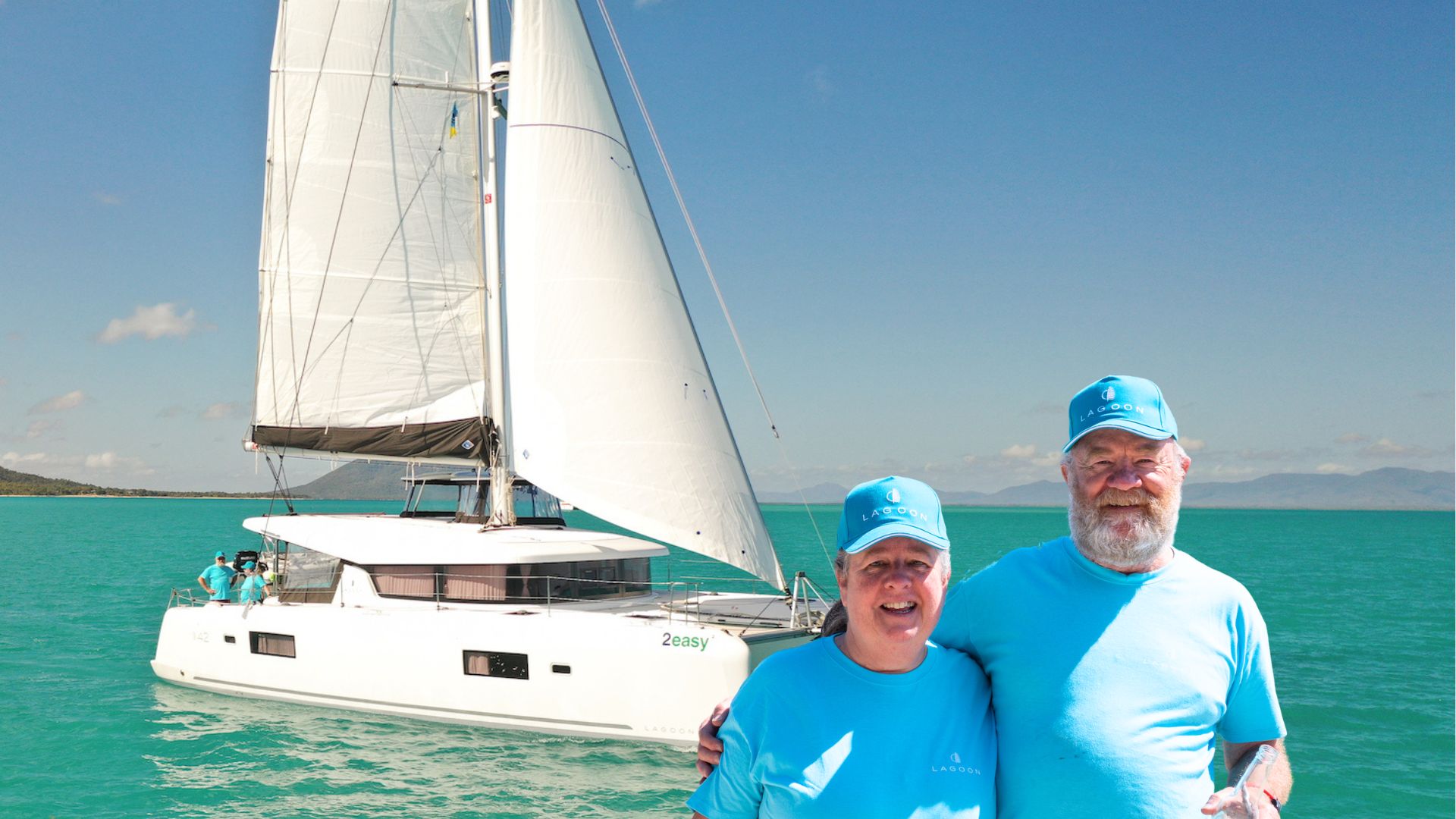 "I first saw the very first Lagoon 42 that came to Australia at the Sydney boat show in 2015. I just felt that it had everything I needed, we purchased the boat through TMG and we've been looked after very well by all the staff. We've really enjoyed the boat the first 5 months" – Ross Smith Lagoon 42.
read more