Lagoon SEVENTY 8 Review – LAP OF LUXURY
Club Marine
In area, Lagoon's Seventy 8 is the size of a tennis court. But there are far more relaxing activities to be enjoyed aboard the giant ocean roamer.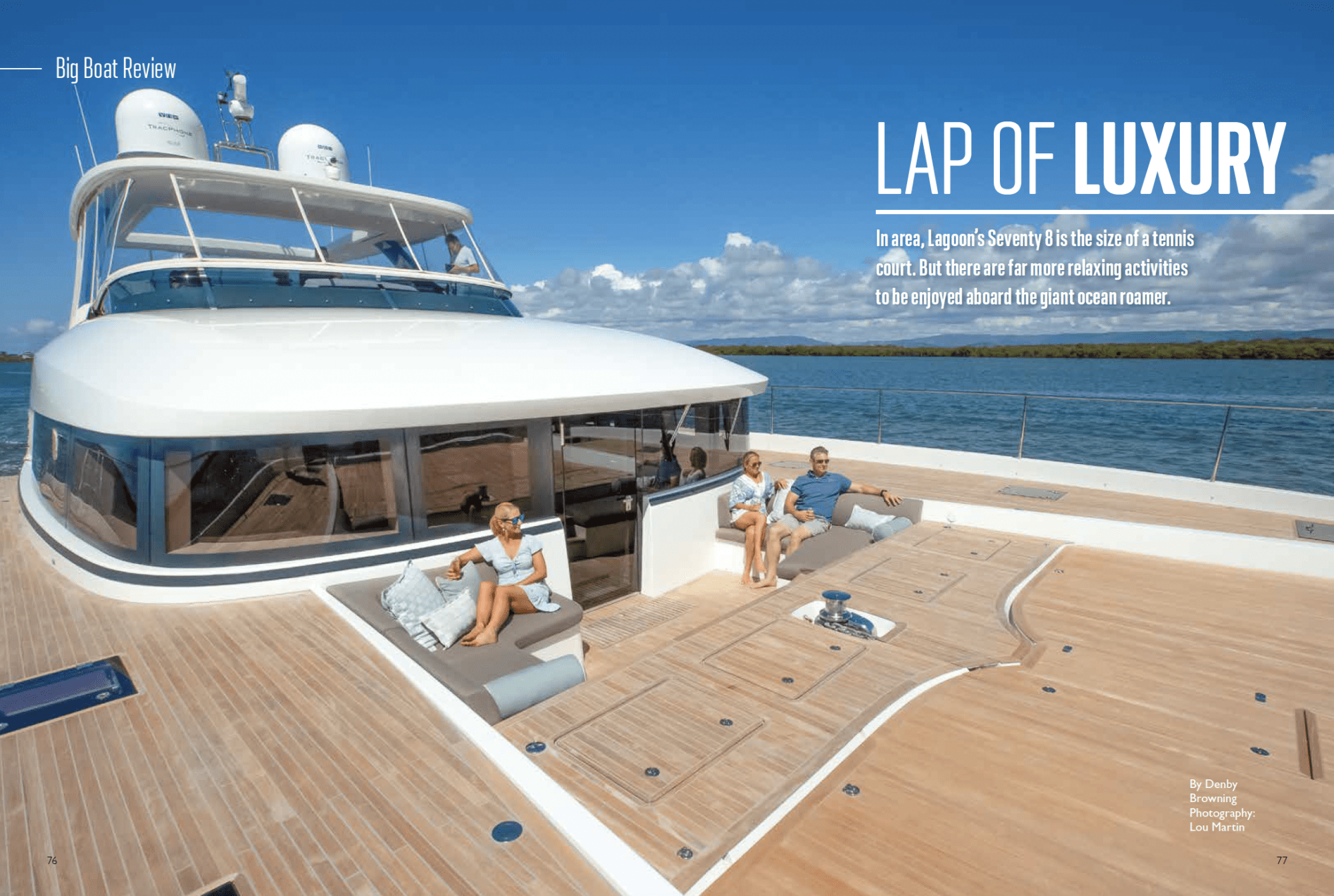 In that case, the Lagoon Seventy 8 might just suit your purposes. And even better – it's a catamaran, so there's no risk of spilling the chardonnay. The Lagoon Seventy 8 is 23.8m long – a fraction over 78ft – and 11m wide. Almost exactly the size of a standard tennis court. Add another 50m2 of space on the flybridge and six – yes, six – sleeping cabins plus a galley in the hulls below the main deck, and you won't be short of places to party.
From the dock, the Seventy 8 looks all Lagoon – sleek lines and the starkly vertical wraparound windows on the main deck. We should mention that this review describes just one configuration, that of the review boat, and Lagoon says the staterooms, galley, flybridge layouts and a great deal more are all open for discussion with new owners.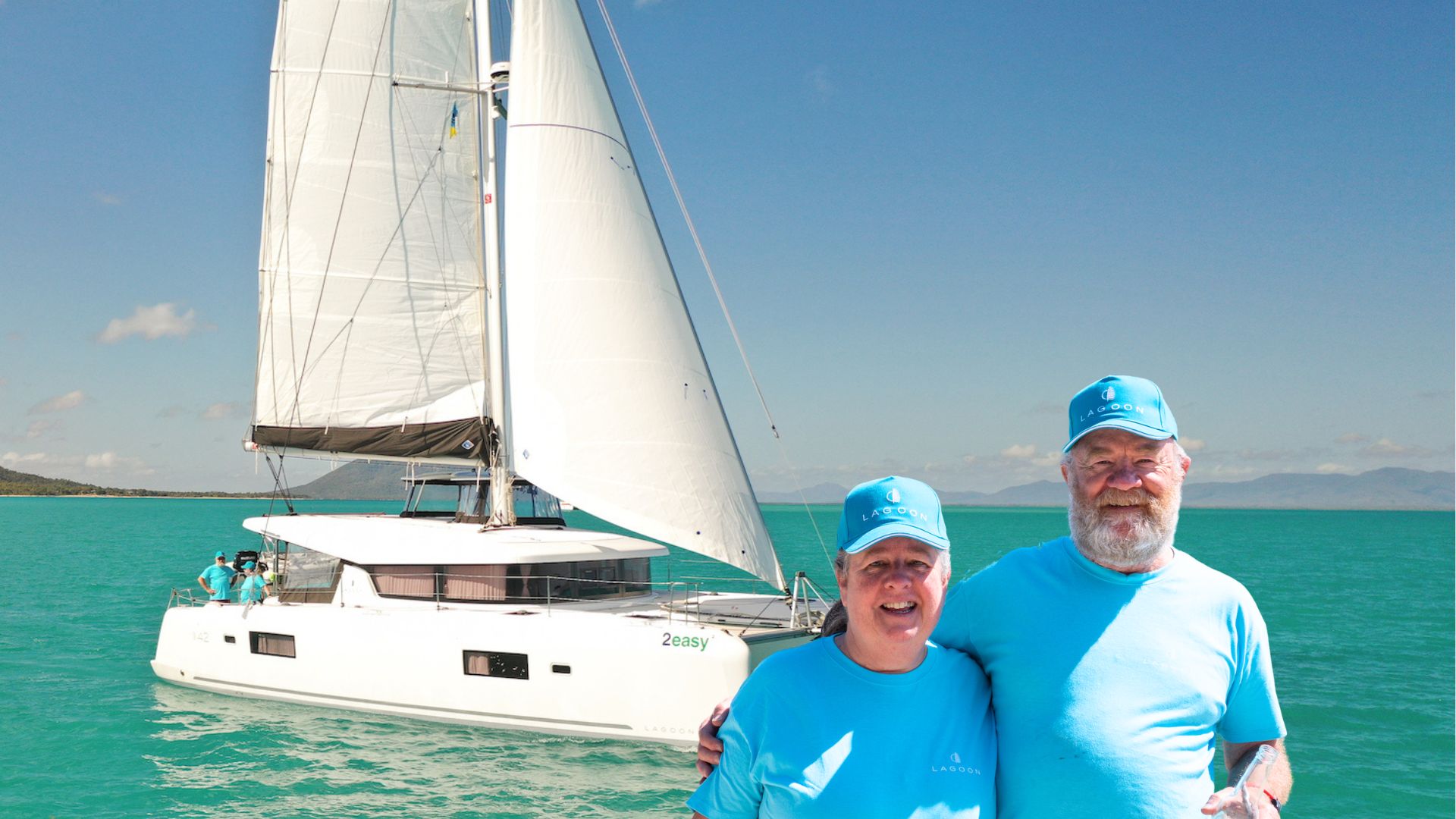 "I first saw the very first Lagoon 42 that came to Australia at the Sydney boat show in 2015. I just felt that it had everything I needed, we purchased the boat through TMG and we've been looked after very well by all the staff. We've really enjoyed the boat the first 5 months" – Ross Smith Lagoon 42.
read more