COULD THIS CATAMARAN BE YOURS?
AVAILABLE NOW – EUROPEAN COLLECTION
An architectural achievement, the Lagoon 42 is a catamaran with an ambitious design and attractive interior spaces. Step aboard and set sail for an ocean of serenity and pleasure.
The Lagoon 42 affirms a distinctive style and personality.  Performance combines with strength in a unique design and thoughtful construction.  A generous catamaran, the Lagoon 42 is always at ease, while cruising and at anchor.
Just two steps separate the swim platform and the cockpit.  The ergonomic design guarantees space and fluid movement on board.  Sheltered and well ventilated, the cockpit is an open invitation to relax.
Under sail, the beautiful reaches of the Lagoon 42 demonstrate balance and high performance.  They are the result of expert craftsmanship and organic design by VPLP Design and Patrick le Quément.  Her unique style combines dynamic energy with smooth handling.
Echoing her exterior lines, the interior design, by Nauta Design, combines elegance and softness with contemporary woodwork.  Light, comfort, privacy… the style of the Lagoon 42 offers a wealth of benefits to share.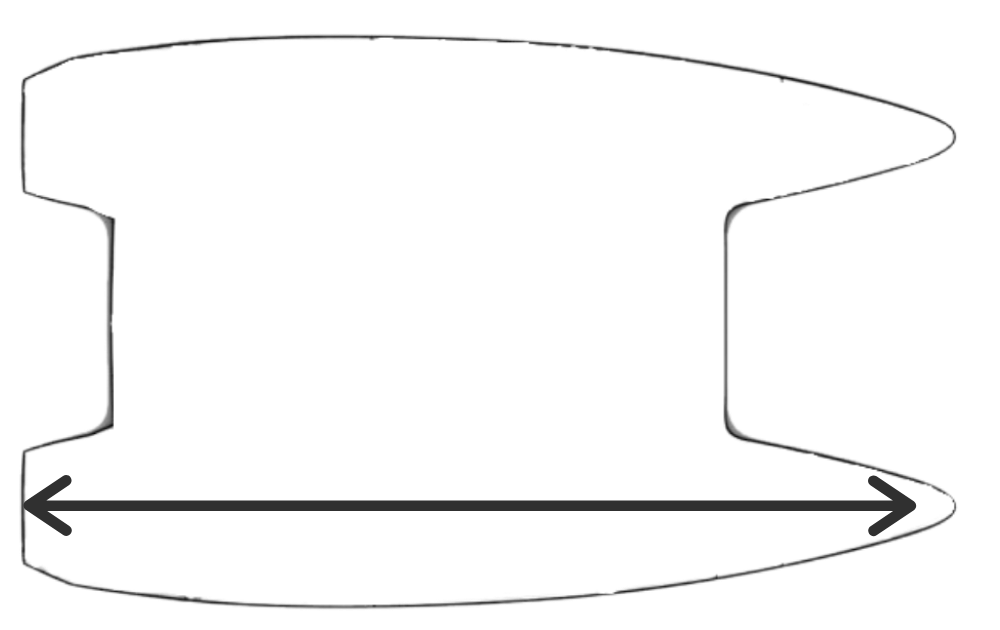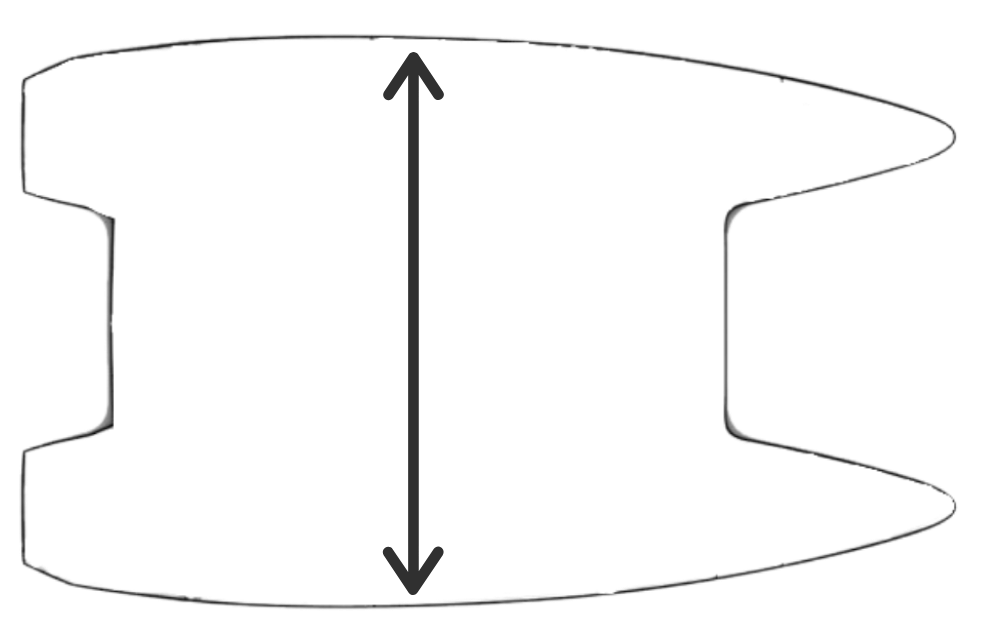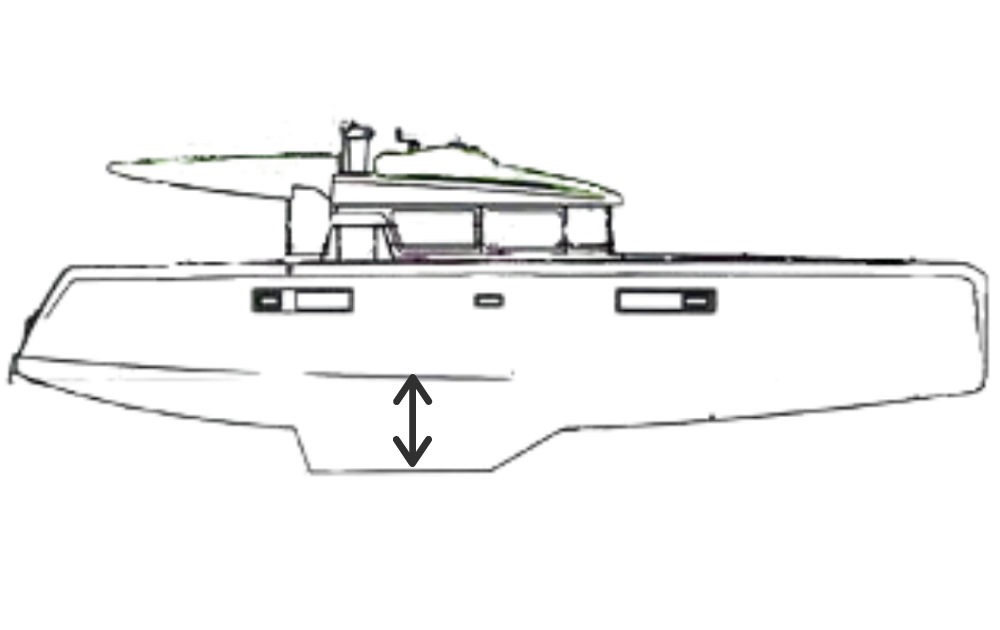 Tell us what you're interested in and a member of our expert team will contact you shortly.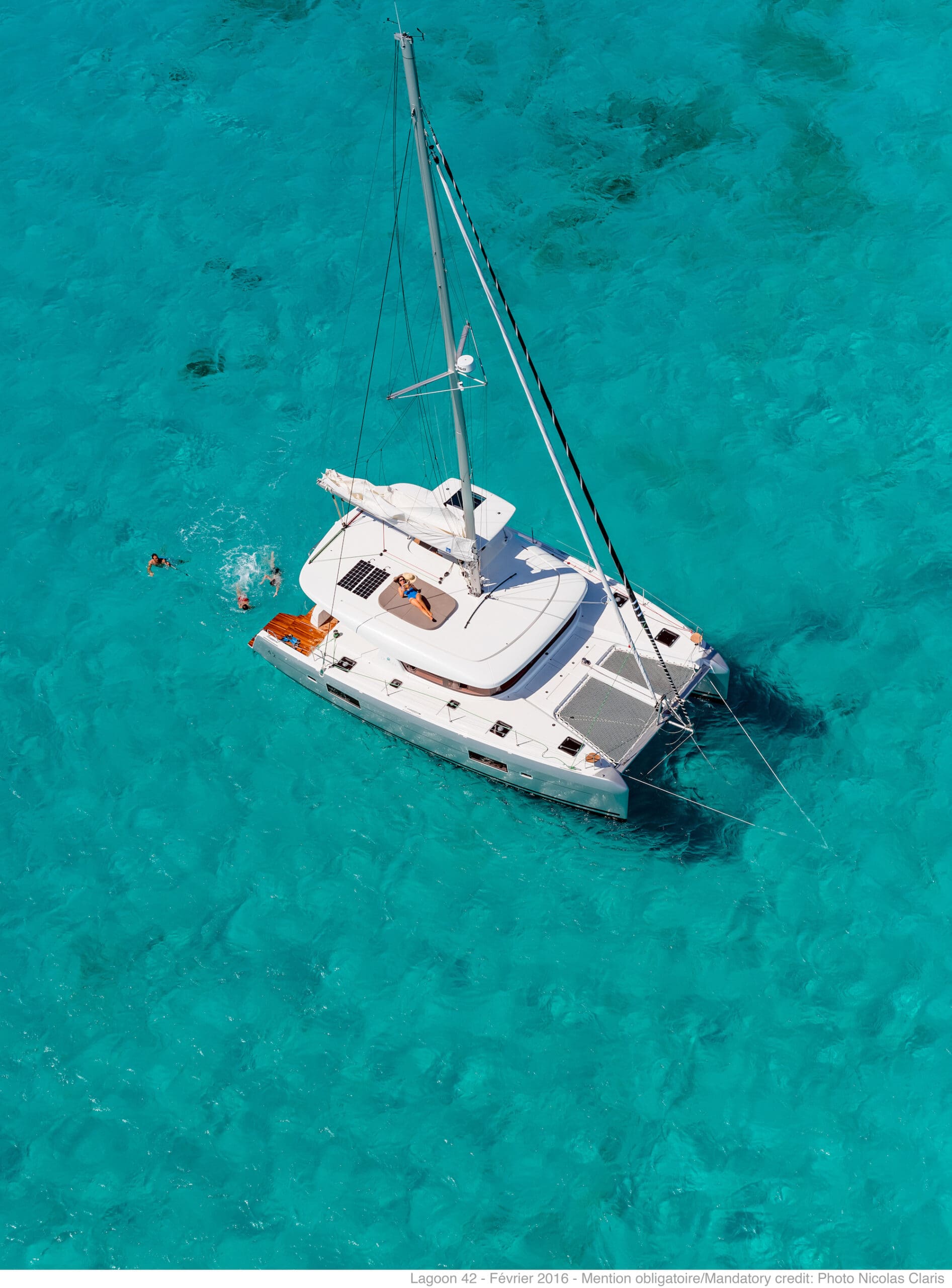 boats.com – 2023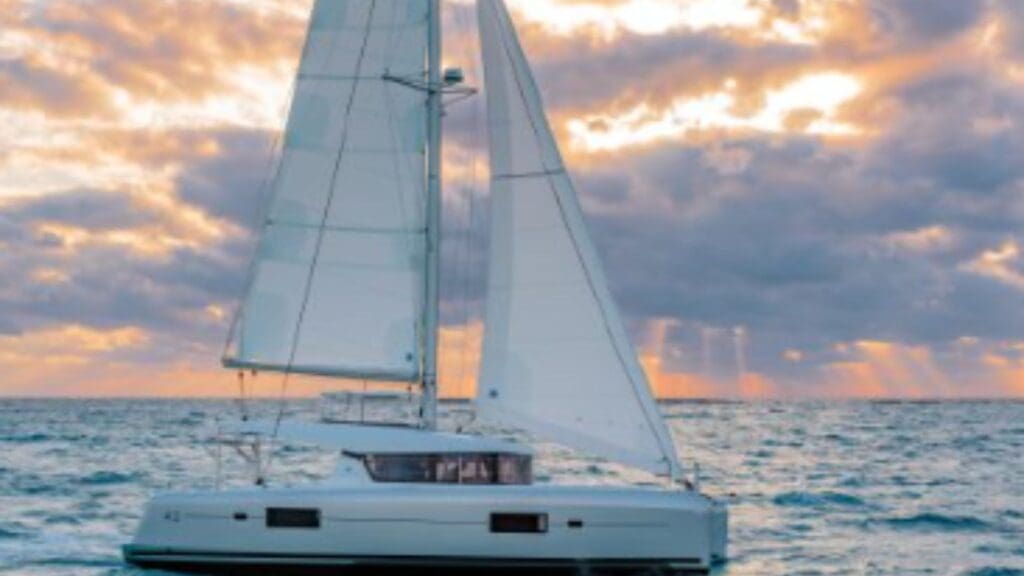 While keeping a family resemblance and retaining the main features of the latest generation of Lagoons, it shows us a new path: unhurried evolution, a new "organic" approach, in search of harmony between living space and man.
Cruising Helmsman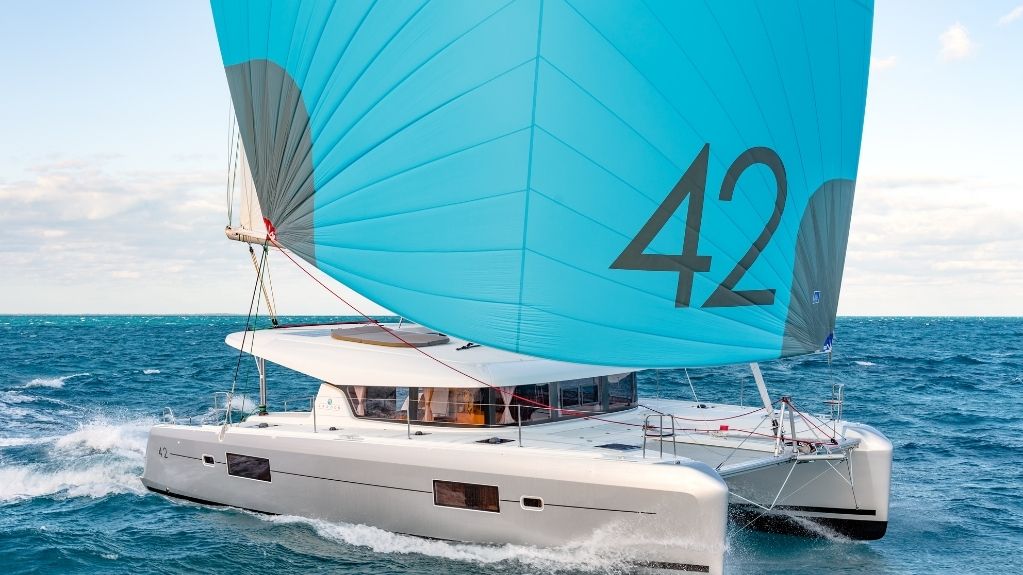 "THE RIG HAS BEEN SIGNIFICANTLY ENHANCED TO MAKE THIS RIDE BETTER IN SPEED, COMFORT AND SAFETY."
48°North – July, 2021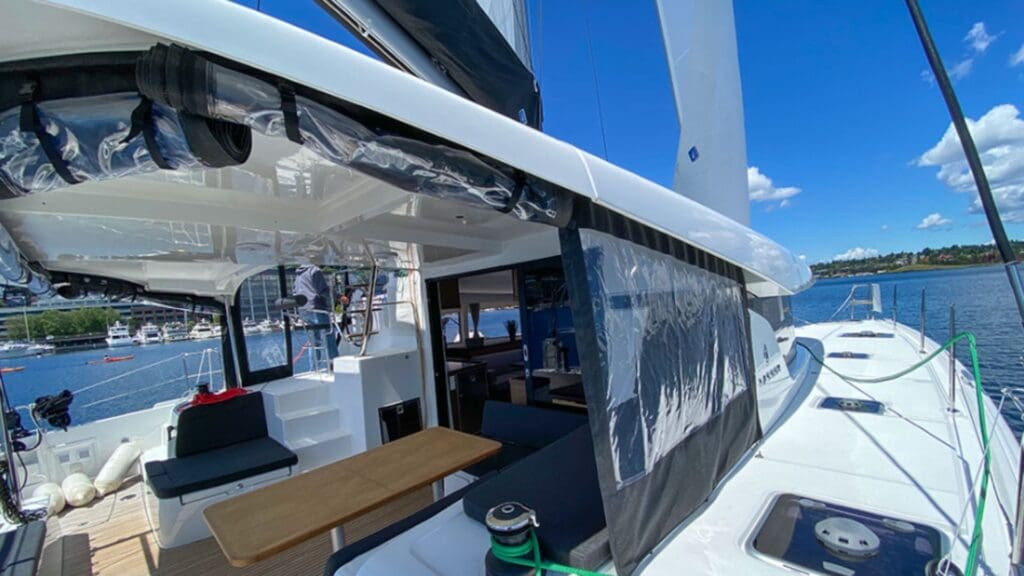 The Lagoon 42 — one of the latest evolutions of technology, comfort, and sailing performance in the world of cruising catamarans.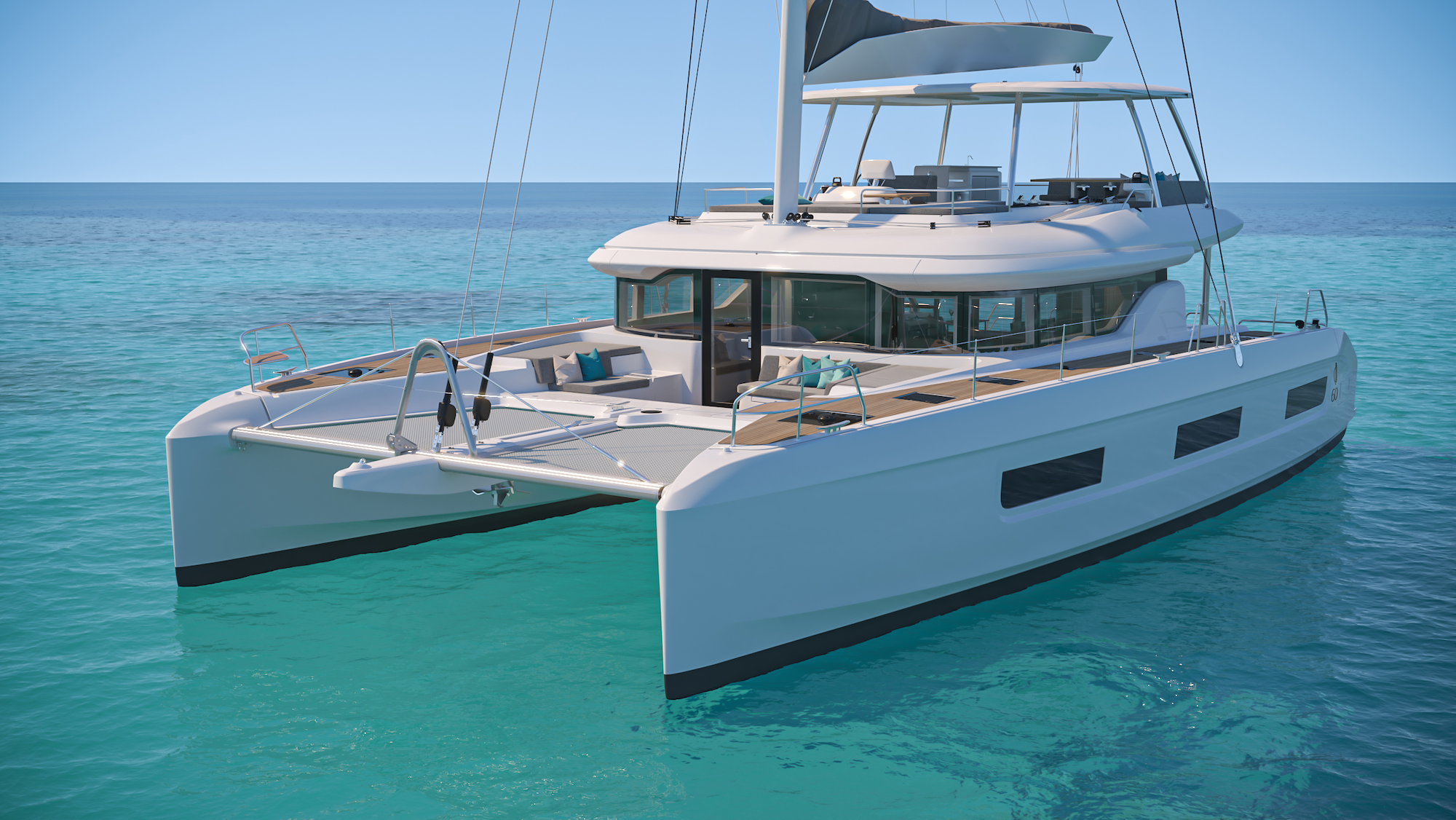 The world of luxury sailing has just been graced with the announcement of the Lagoon 60, and we couldn't be more excited! To shed light on this magnificent vessel, we had the privilege of sitting down with Quentin Beraut, a product manager for Lagoon.
read more