Dragonfly Trimaran Interview with CCO
Jørn Ravnskjær discusses the success of Dragonfly Trimarans as a small family-owned business that has gone on to build over 1000 boats, a massive milestone. Ravnskjær also explains the type of person that is typically looking for a Dragonfly, as well as the innovative swing wing system that makes these boats so compelling.
"Dragonfly has been in business for 55 years, this year. It's family owned, in the third generation now. Dragonfly is a small company but we are doing our best in a global market, relying on craftsmanship and quality to be our main priorities. Dragonfly trimarans are all about sail performance and being able to build fantastic boats in a world market," says Ravnskjær.
Jørn explains that the demographic for the smaller Dragonfly trimarans are typically people who are getting older and upgrading from beach cats because they want comfortable sailing without losing the speed. As for the bigger boats in the Dragonfly range, often these previous monohull sailors find themselves buying a catamaran, seeking more performance and then discovering performance trimarans.
In discussing the swing wing system Ravnskjær says, "we have been doing the swing wing system for more than 30 years so we have great experience in the boat folding. We want to fold on the same waterline reducing the beam from 6.5 metres to 2.5 metres on the 28. This allows us to put the Dragonfly on a trailer or in a smaller marina berth. This whole process takes half a minute to a minute on each side, super simple using no tools."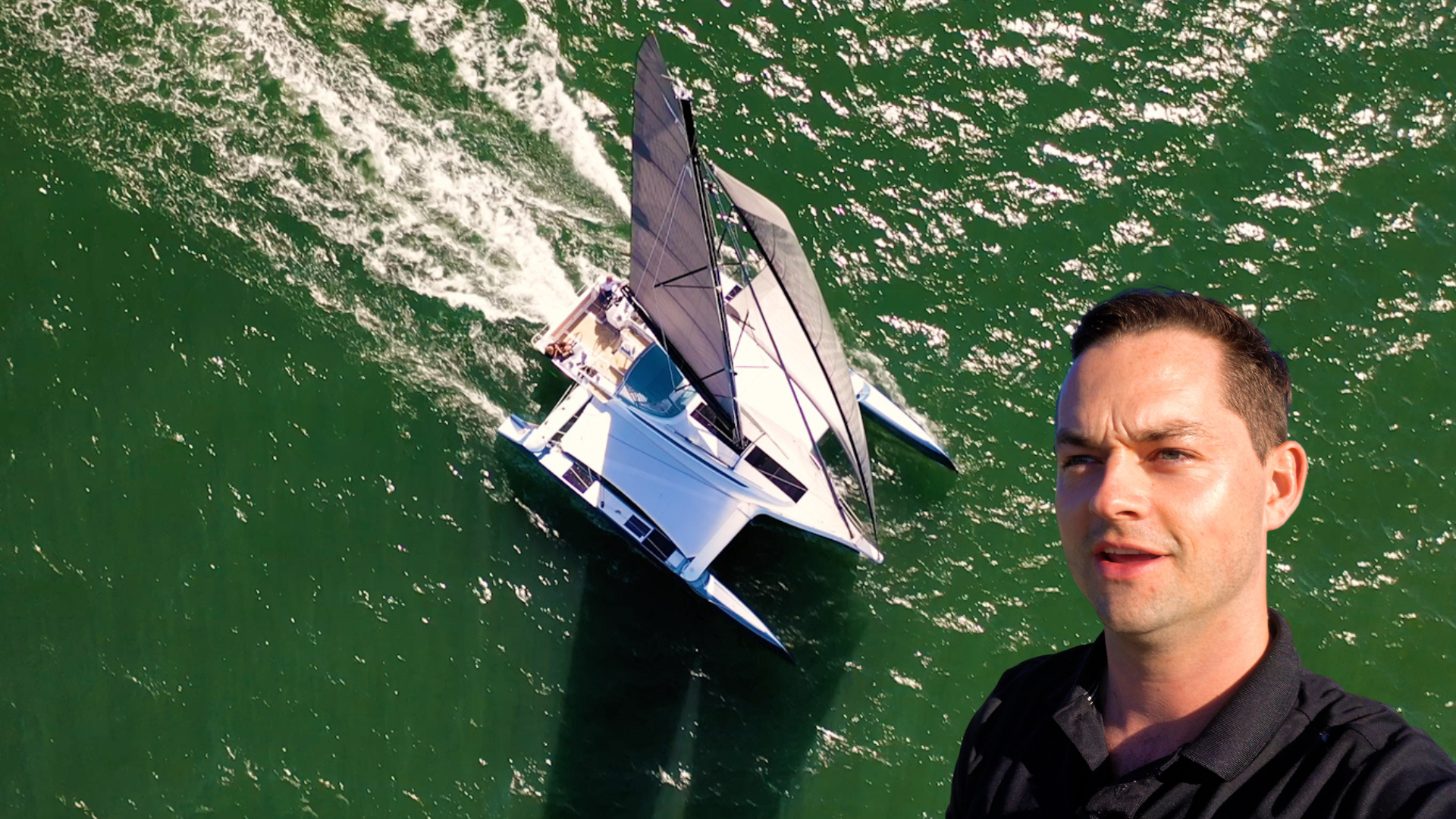 Joe Fox travelled to the Dragonfly factory in Denmark to test sail the Dragonfly 40. In this video, he goes sailing and explains his experience.
read more