Unveiling the PRESTIGE M8: Game-Changing Multihull Yacht Walkthrough
TMG Yachts proudly presents the PRESTIGE M8, a truly exceptional multihull yacht that redefines the cruising experience. With its unparalleled spaciousness, unique layout, and breathtaking views from every corner, the M8 sets a new standard in its category. Whether you're exploring the coasts of Australia or indulging in the Mediterranean's beauty, the PRESTIGE M8 offers an intimate connection to the sea and surroundings, ensuring a memorable journey. Join John Cowpe as we take you on a walkthrough of this extraordinary vessel, where luxury, comfort, and stability converge in a game-changing design.
"The boat truly feels like an apartment on the water, and it is like nothing else on the market, a true game changer. Owners will love how versatile the layout is and really making this boat their own. Being onboard the PRESTIGE M8, the fits and finishes, the lines and the textures all give the overall impression of whispered luxury. Even when you're indoors, there is a real feeling of being at sea; there are windows everywhere, allowing you to really take in your surroundings," says Cowpe.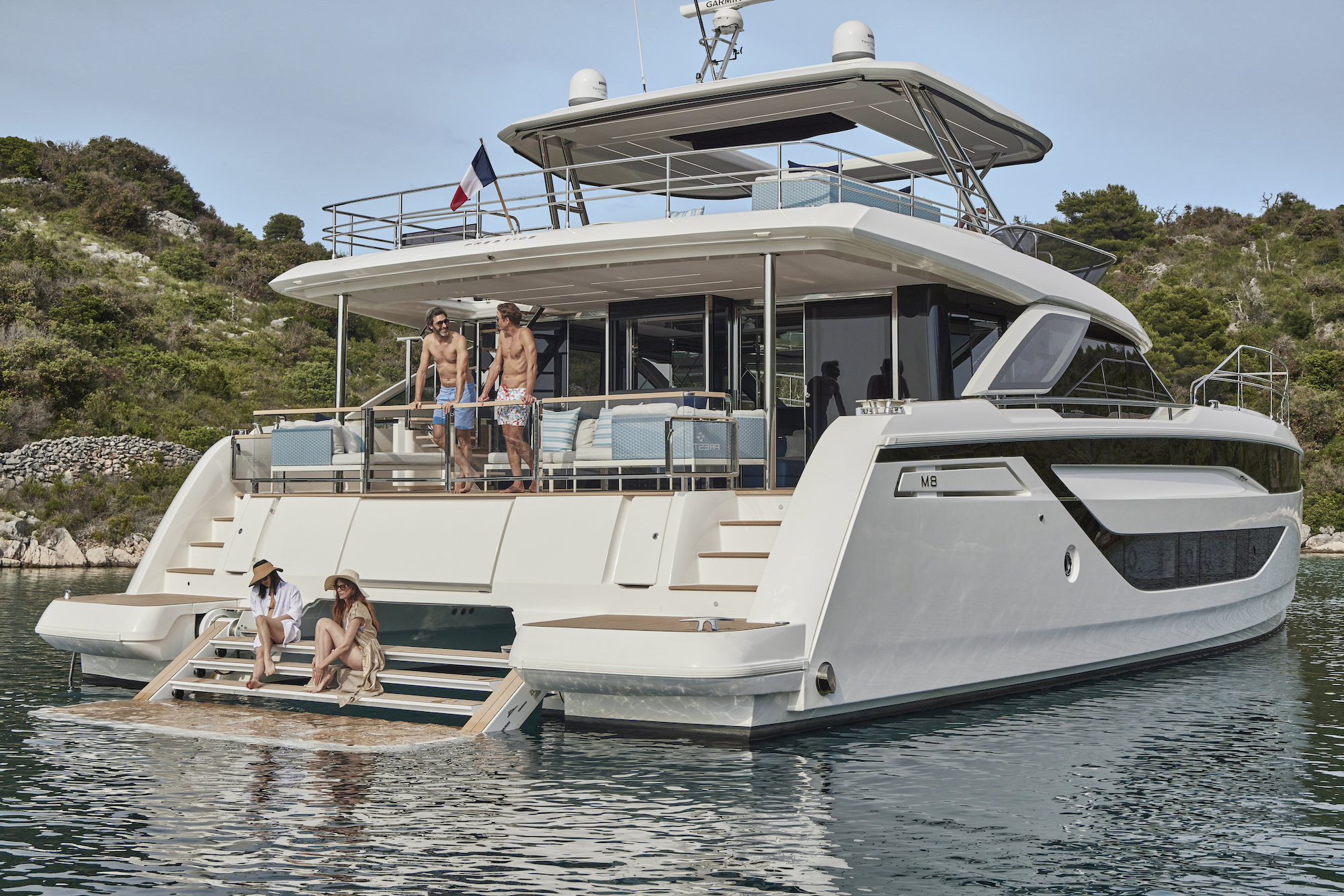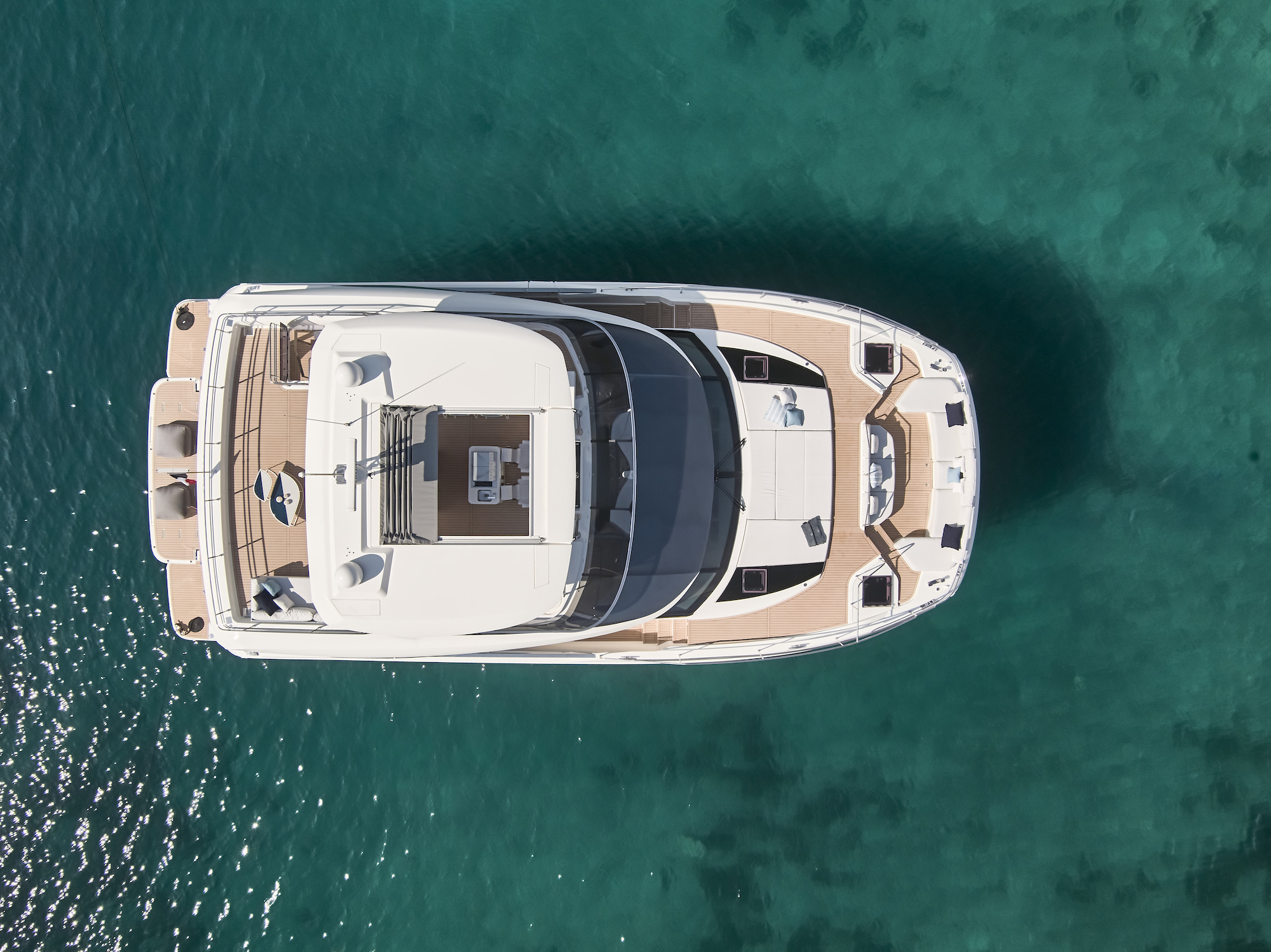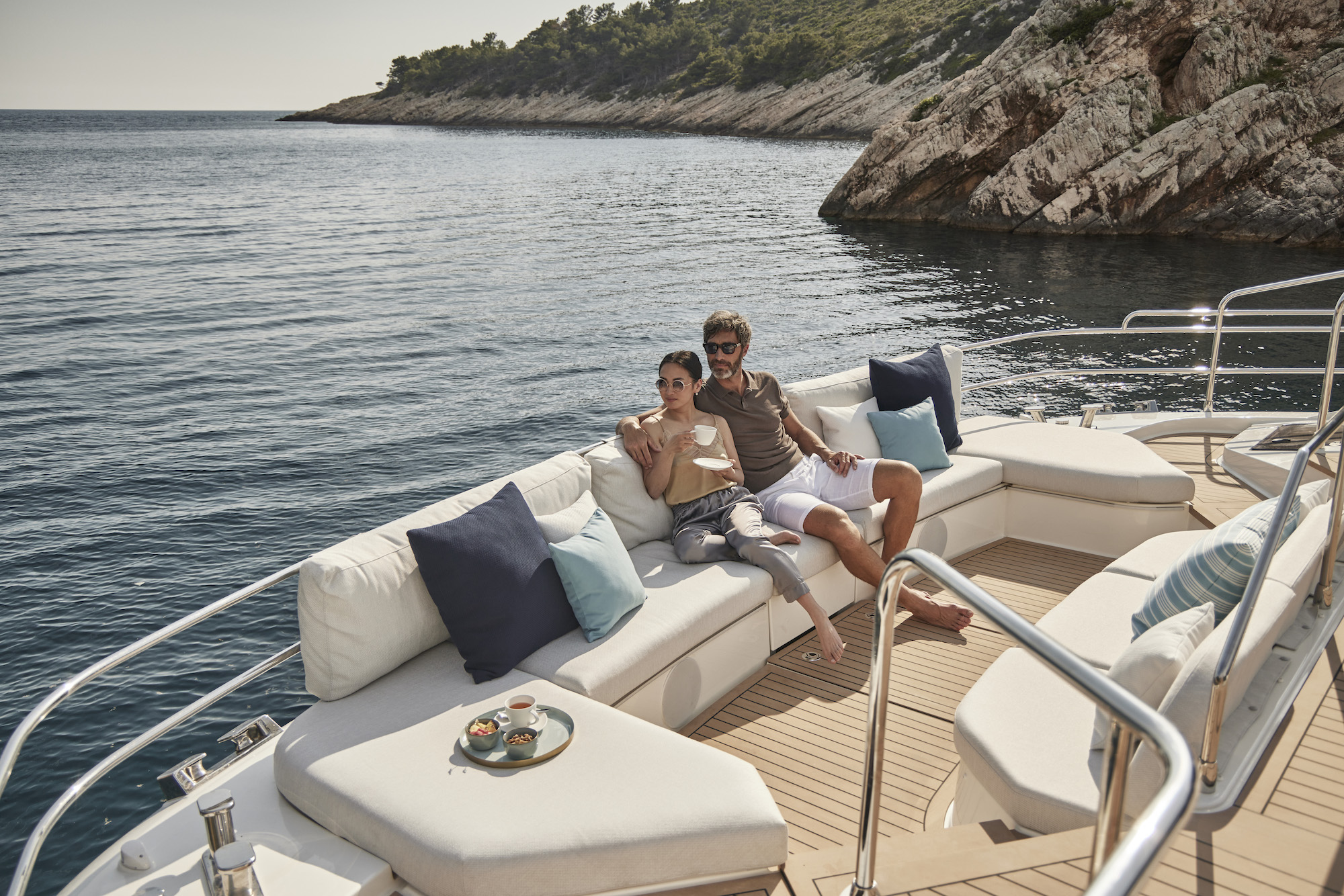 KEY FEATURES OF THE PRESTIGE M8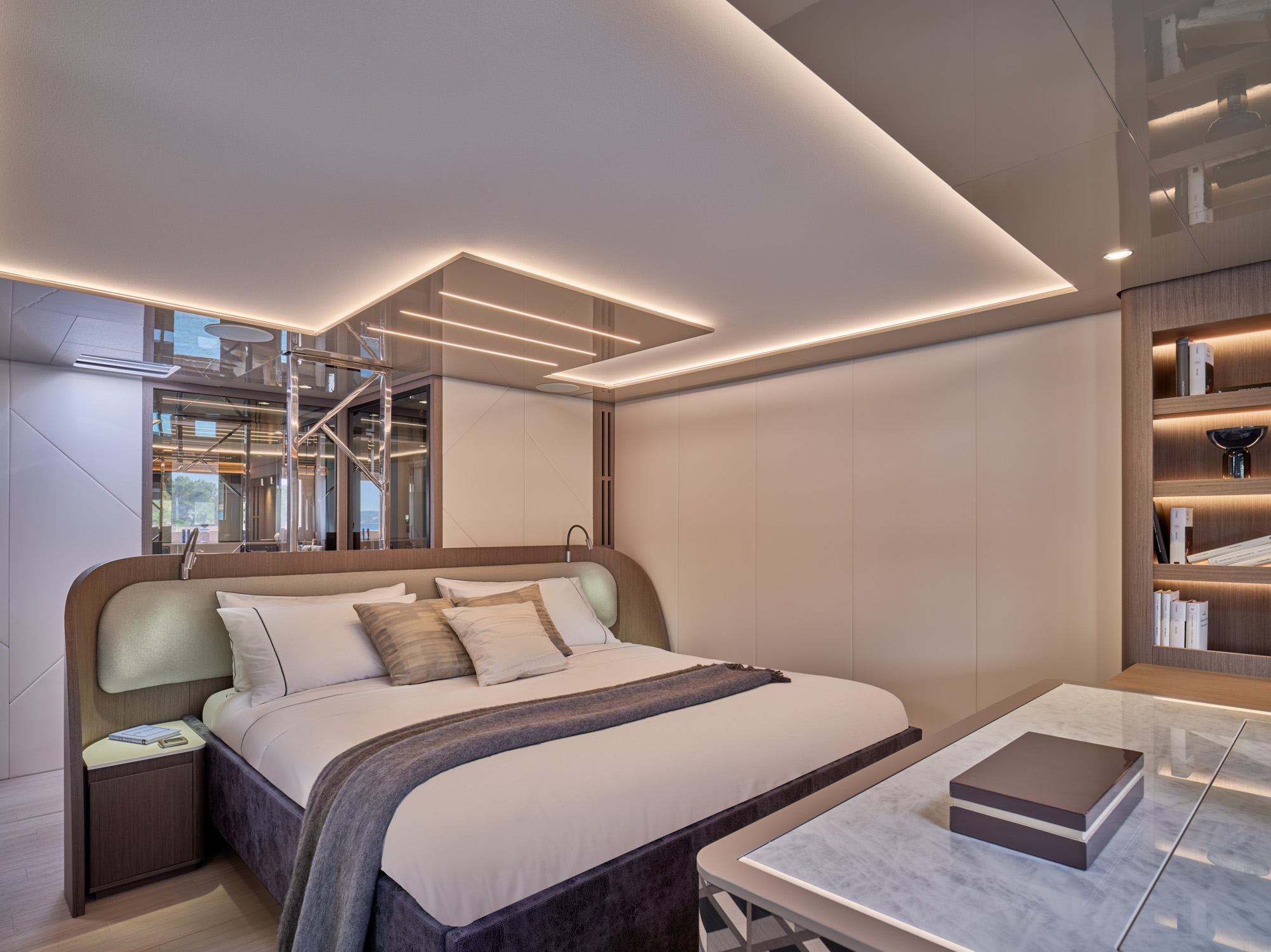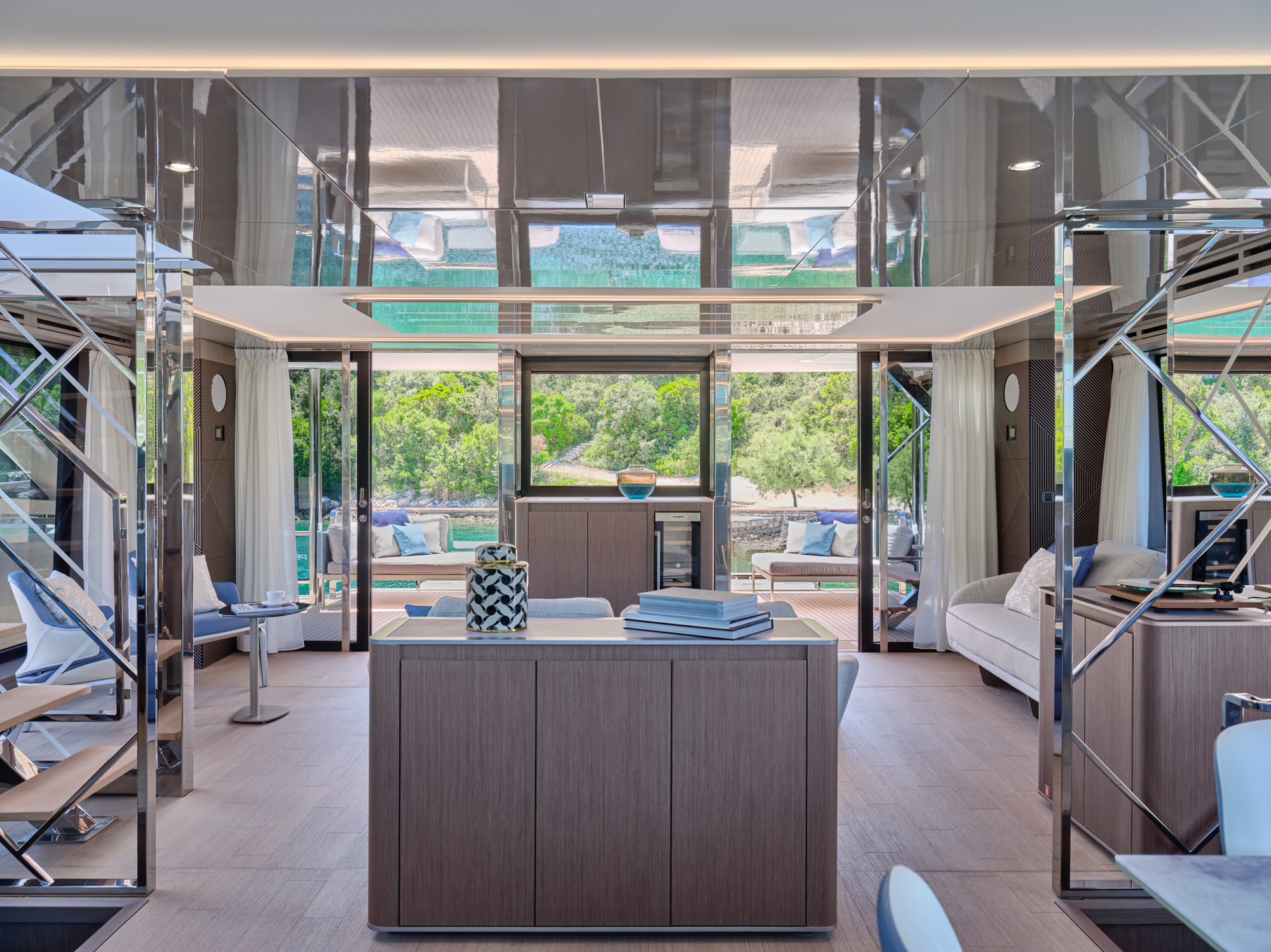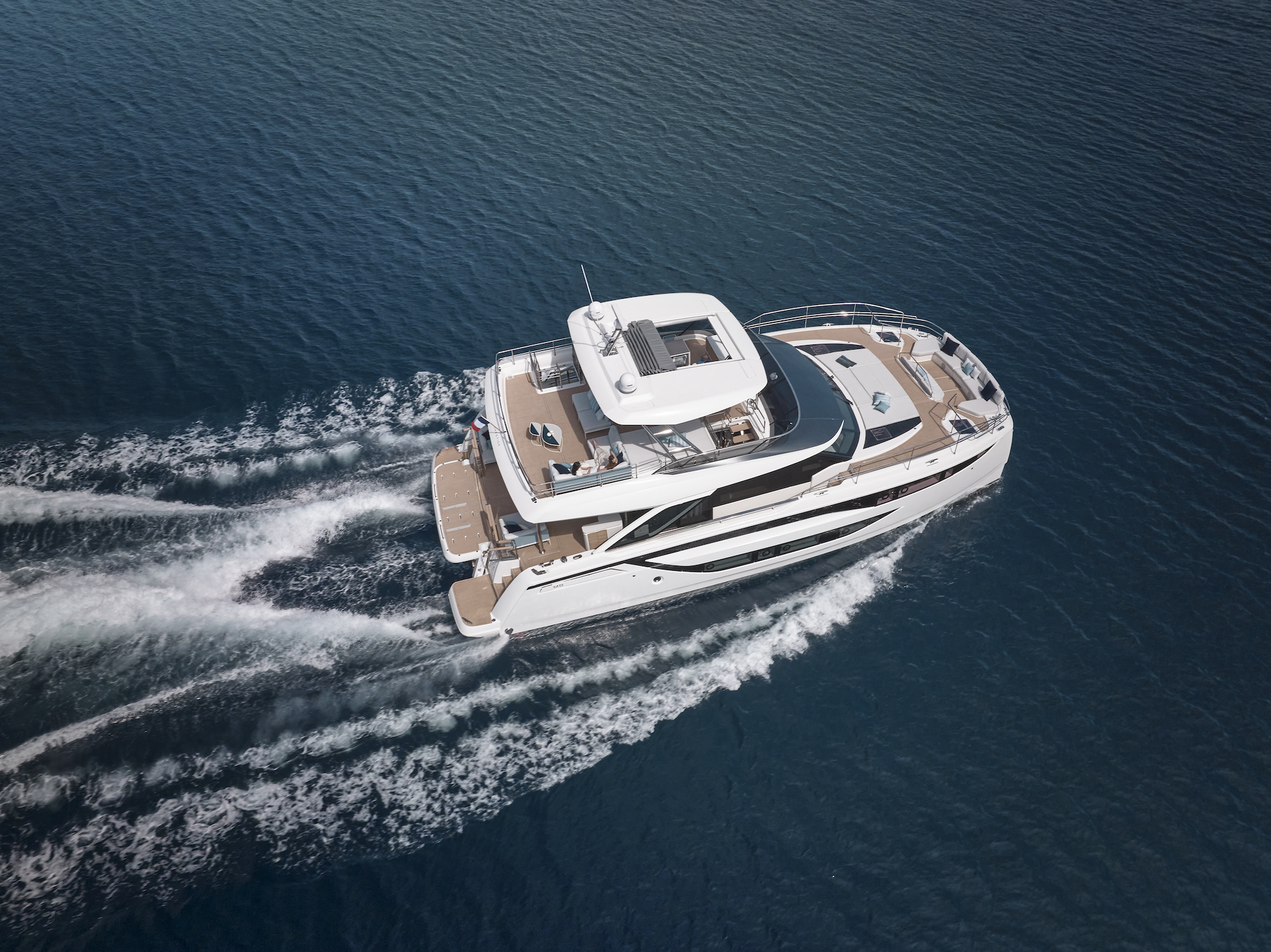 SEA TRIAL
The M8's cruising speeds are achieved with remarkably low fuel consumption, thanks to the twin 600 HP Volvo D8 engines that require a mere 20 liters per hour at 8 knots. These powerful engines propel the M8 to a maximum speed of 20 knots, offering exhilarating performance on the open waters. Equipped with joystick control and V-drive transmission, the Volvo engines ensure precise maneuverability and effortless docking, adding to the overall convenience of the vessel.
Amongst the first to sea-trial the vessel Cowpe said, "Being underway onboard the PRESTIGE M8 felt like floating on a magic carpet."
Get in touch to find out the latest opportunity to seatrial this vessel for yourself. 
PICKUP OPTIONS
"Australians have already really taken to the power catamaran concept, and the M8 is sure to be a leader in this sector of the market. We envision owners cruising the east and west coast of Australia and spending long periods onboard. TMG Yachts can also take European delivery in Trieste, Italy, with the Mediterranean on your doorstep. This is an exceptional opportunity for those seeking a new journey," concludes Cowpe.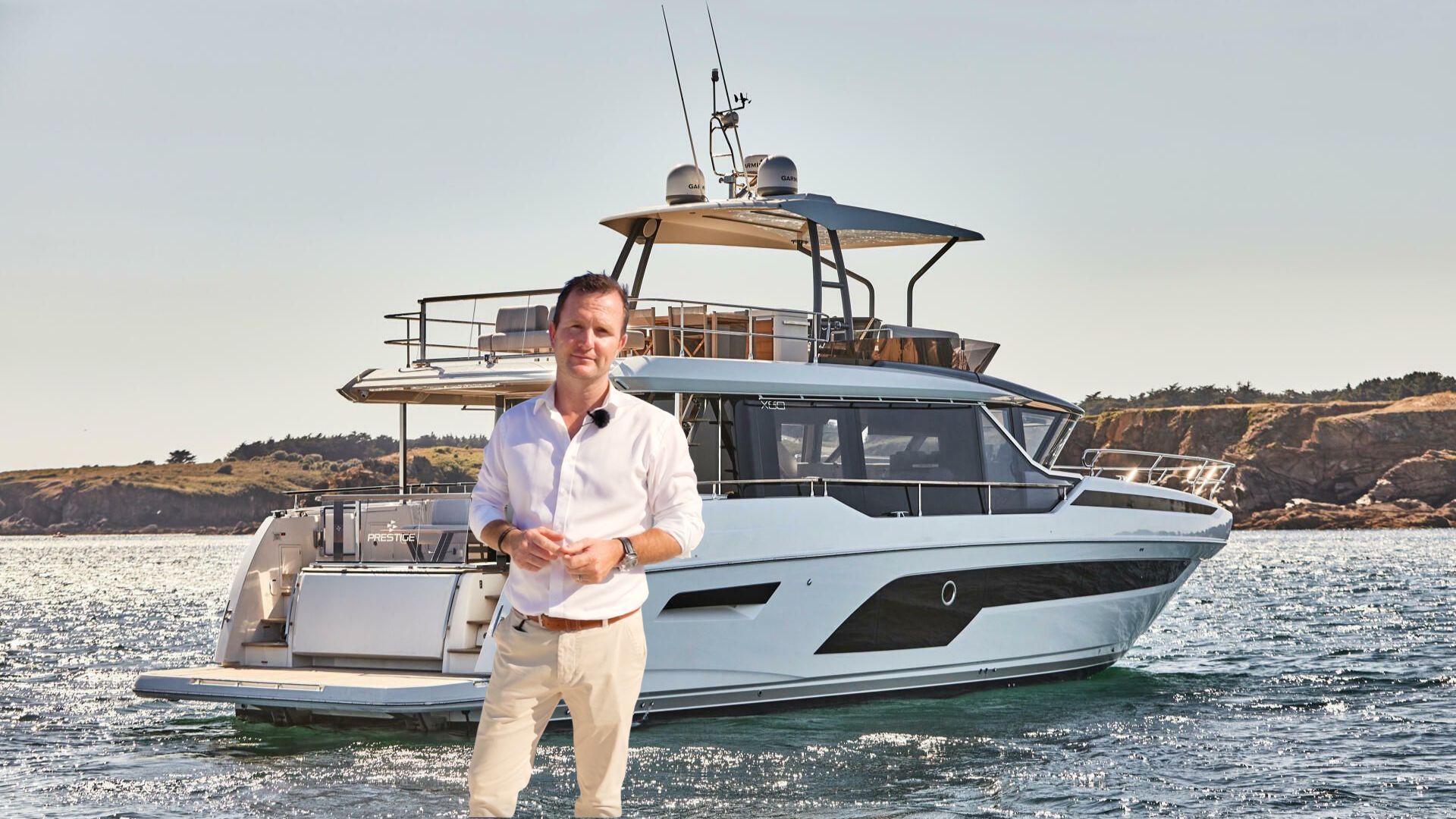 Welcome aboard the PRESTIGE X60, a vessel that effortlessly combines modern style with timeless luxury. Rowan from TMG Yachts takes us on a journey through this remarkable yacht, showcasing its key features that make it stand out in the world of boating.
read more