Lagoon Escapade Whitsundays 2023: A Pirate-Themed Paradise
Ahoy, mateys! The Whitsundays became a playground for pirates and seafaring souls during the Lagoon Escapade 2023, held at the charming Cape Gloucester Resort. This laid-back resort, nestled in a protected bay, served as the perfect backdrop for an unforgettable nautical adventure. With impeccable weather gracing both days, not a single cloud dared to mar the azure sky.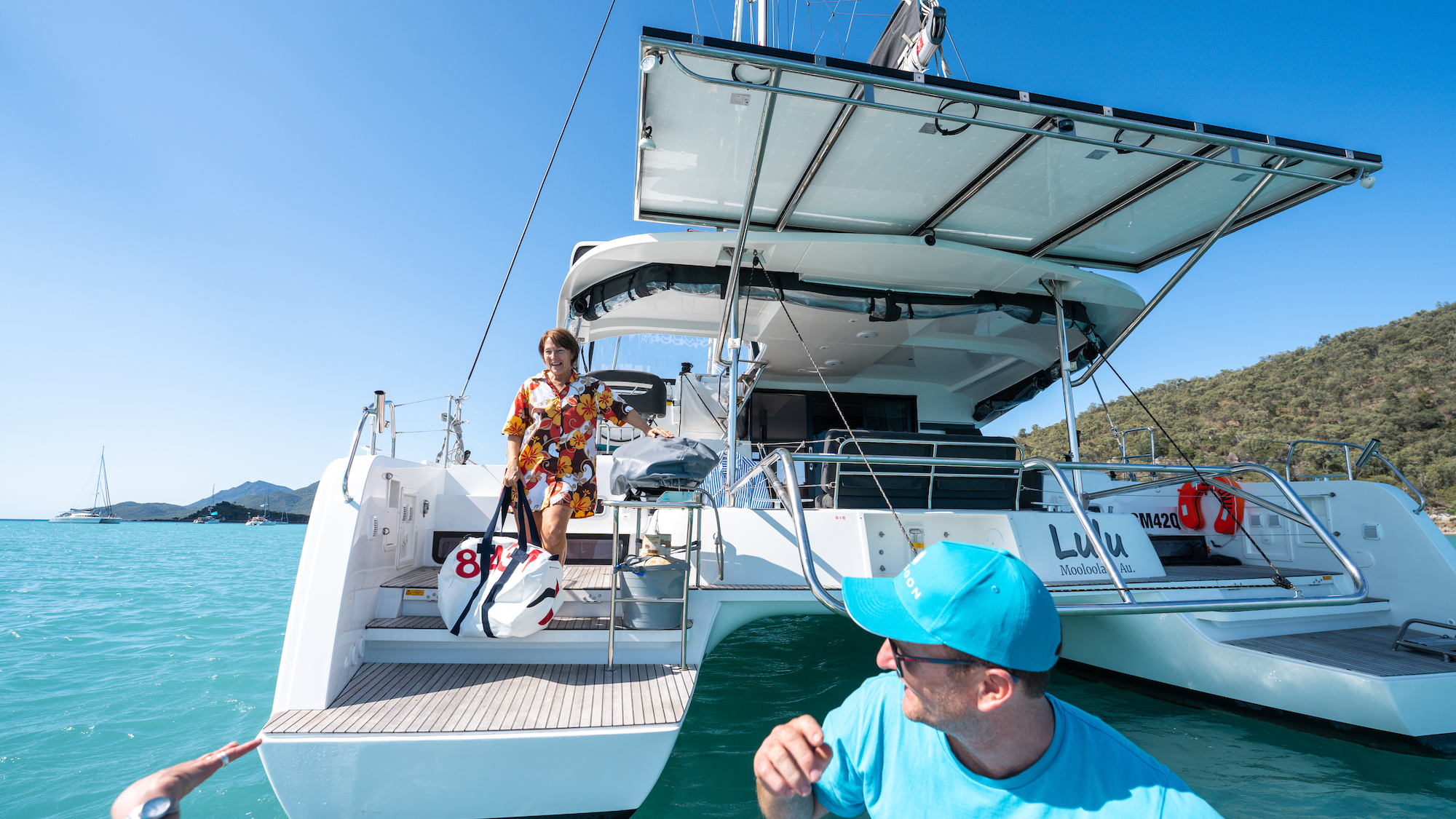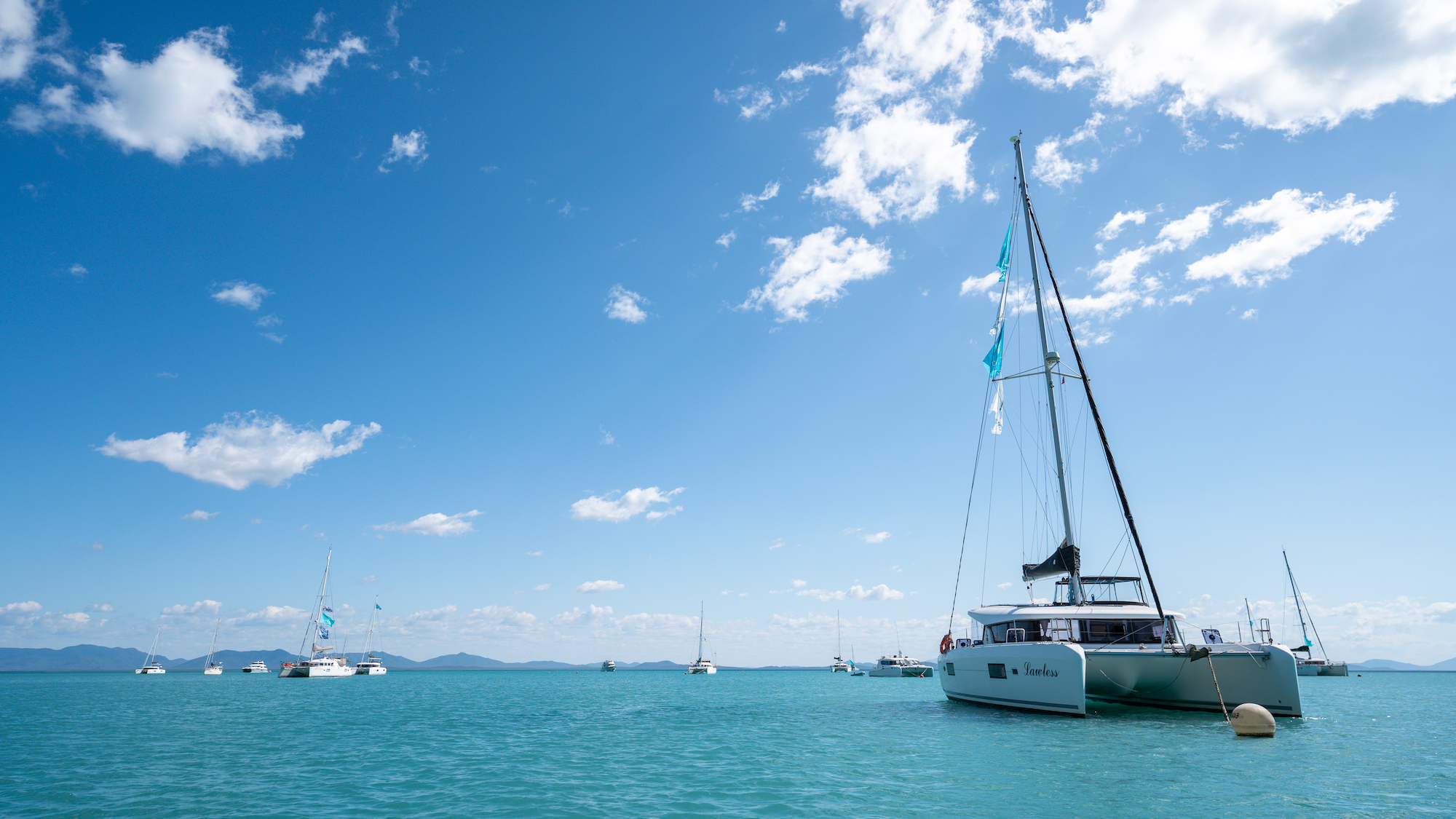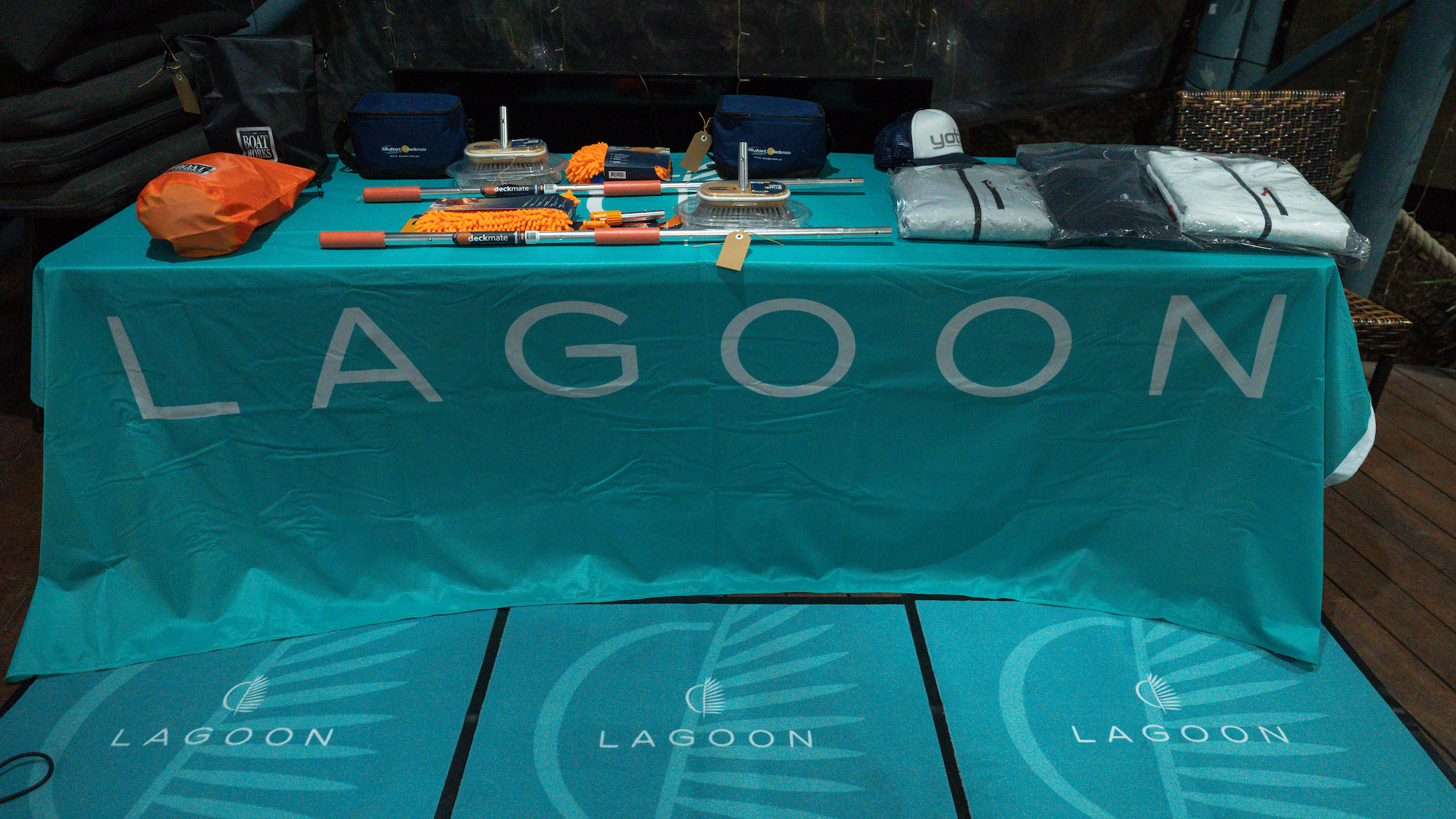 Day 1: A Swashbuckling Start
As the afternoon light broke over the Whitsundays, the owners of Lagoon catamarans were greeted by the friendly crew from TMG Yachts. These hearty sailors were welcomed with goodie bags generously provided by Rolly Tasker Sails Australia, brimming with treasures from Lagoon and other sponsors.
As the sun began its descent, pirates and scallywags gathered on the beach, their colorful attire adding a touch of whimsy to the scene. With the jovial spirit of buccaneers in the air, a sumptuous feast was served, earning a resounding 10/10 rating from all in attendance. Indeed, the food throughout the event was nothing short of spectacular.
Following dinner, it was time to test the knowledge of these "so-called" sailors with a challenging pirate trivia session. Laughter filled the air as participants wracked their brains for answers, proving that even seasoned mariners can be put to the test.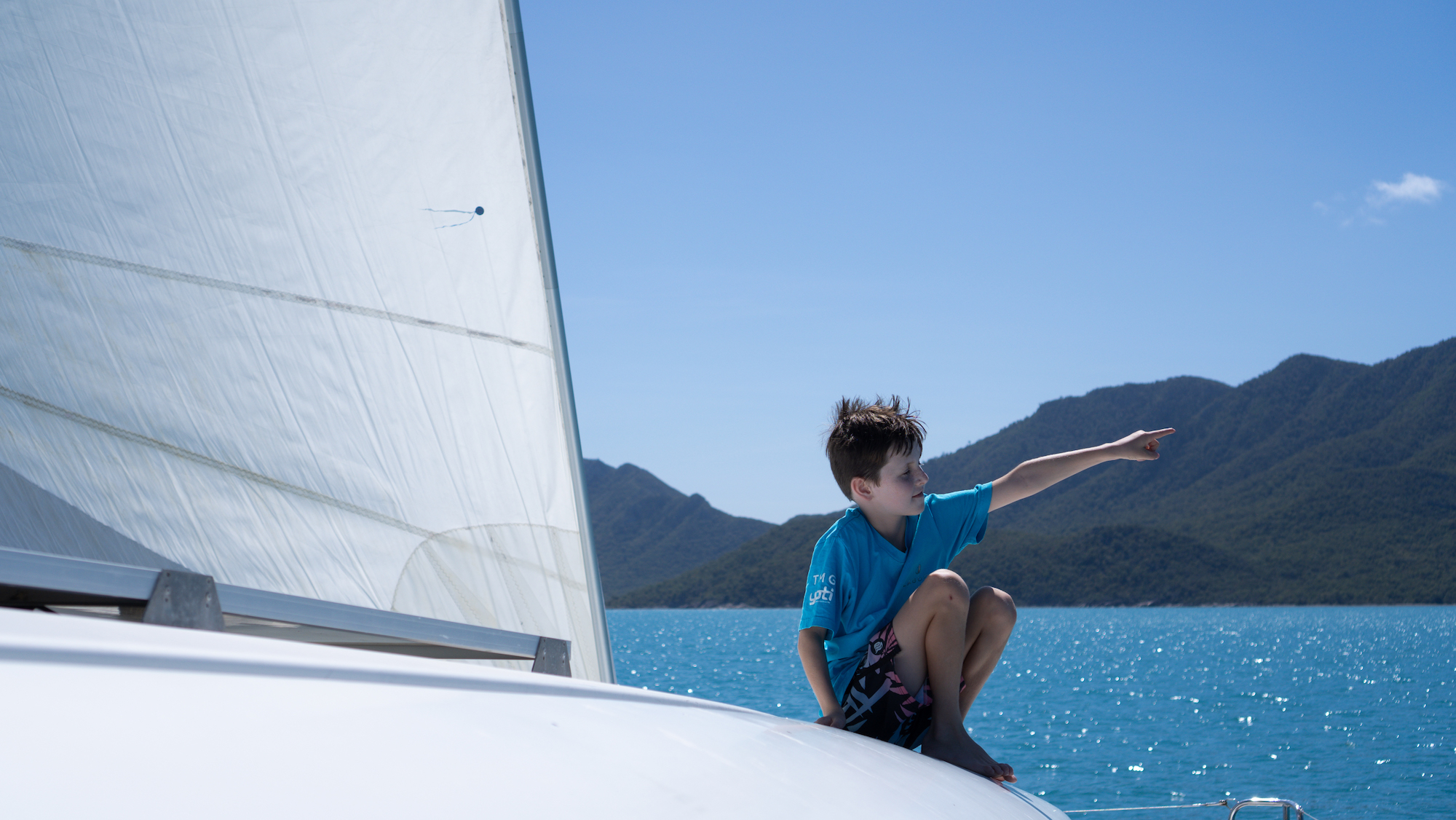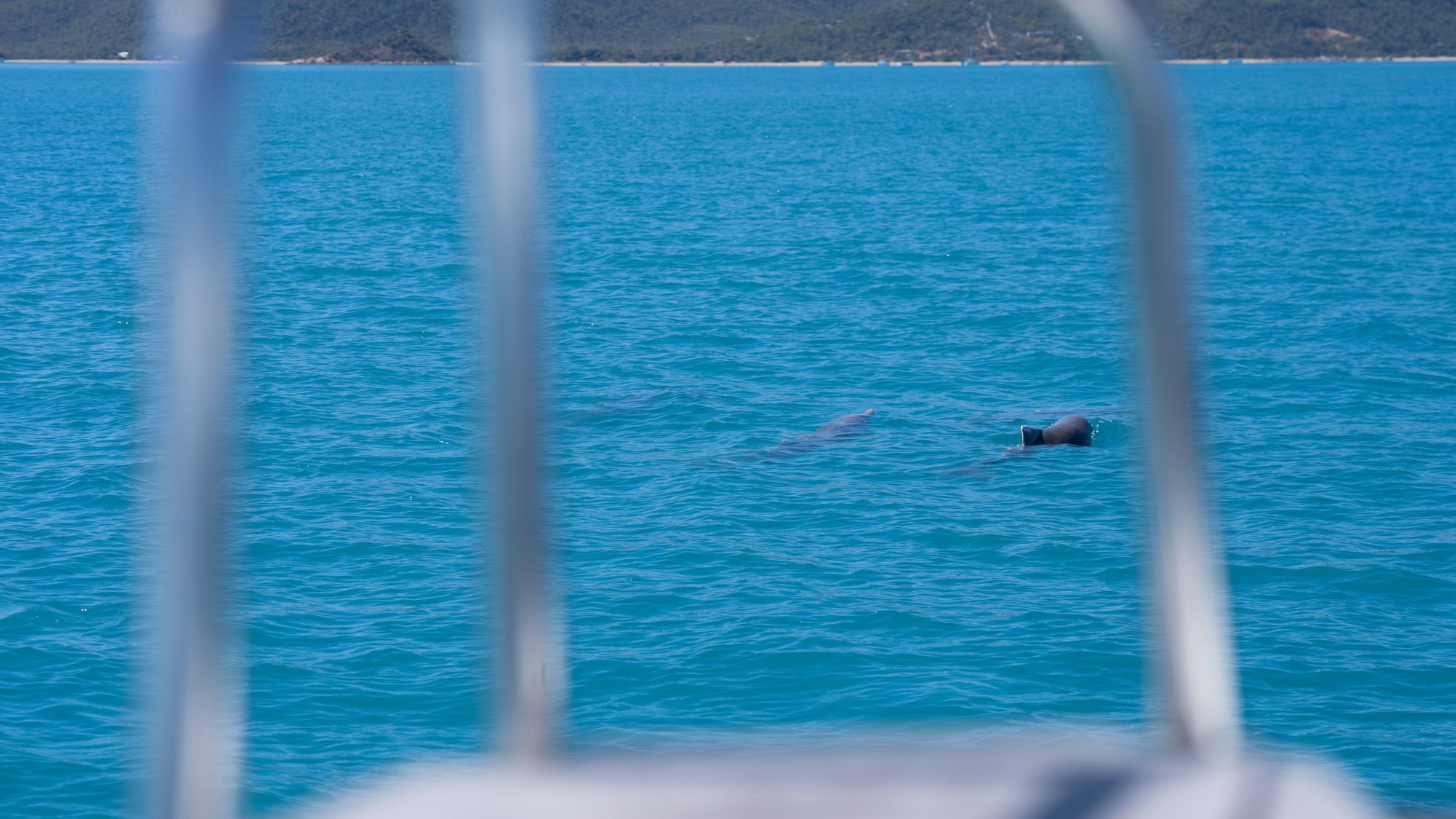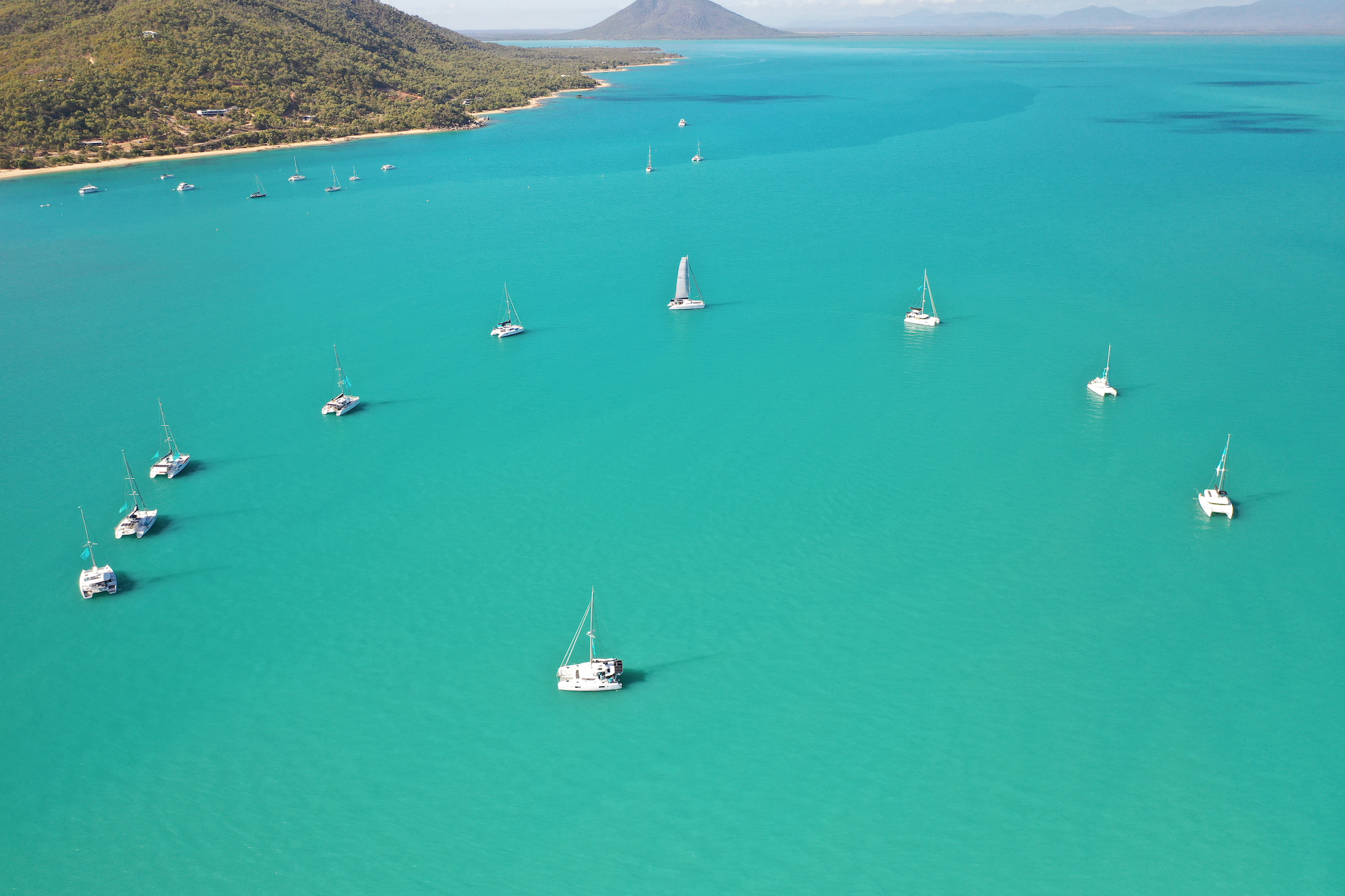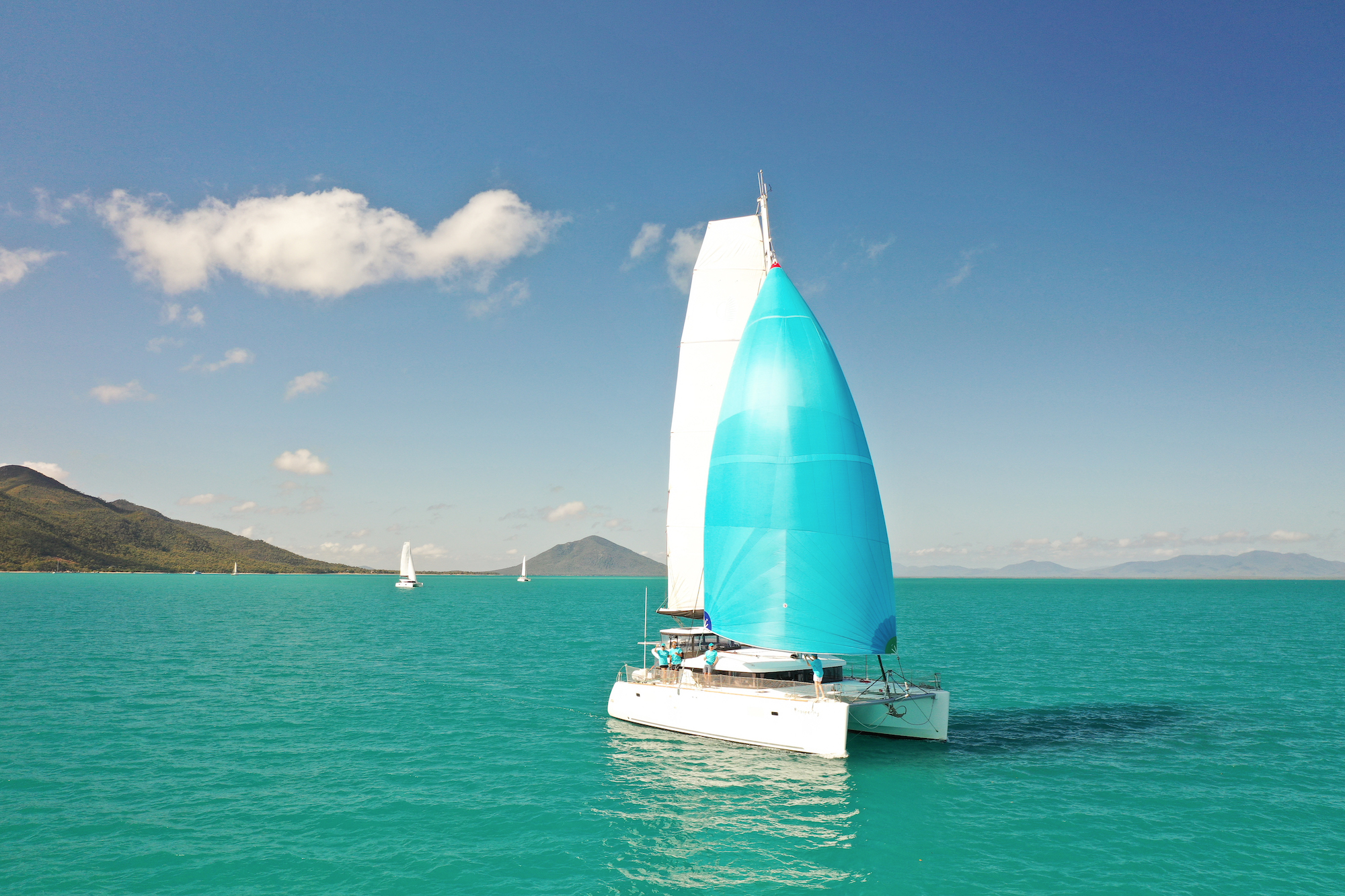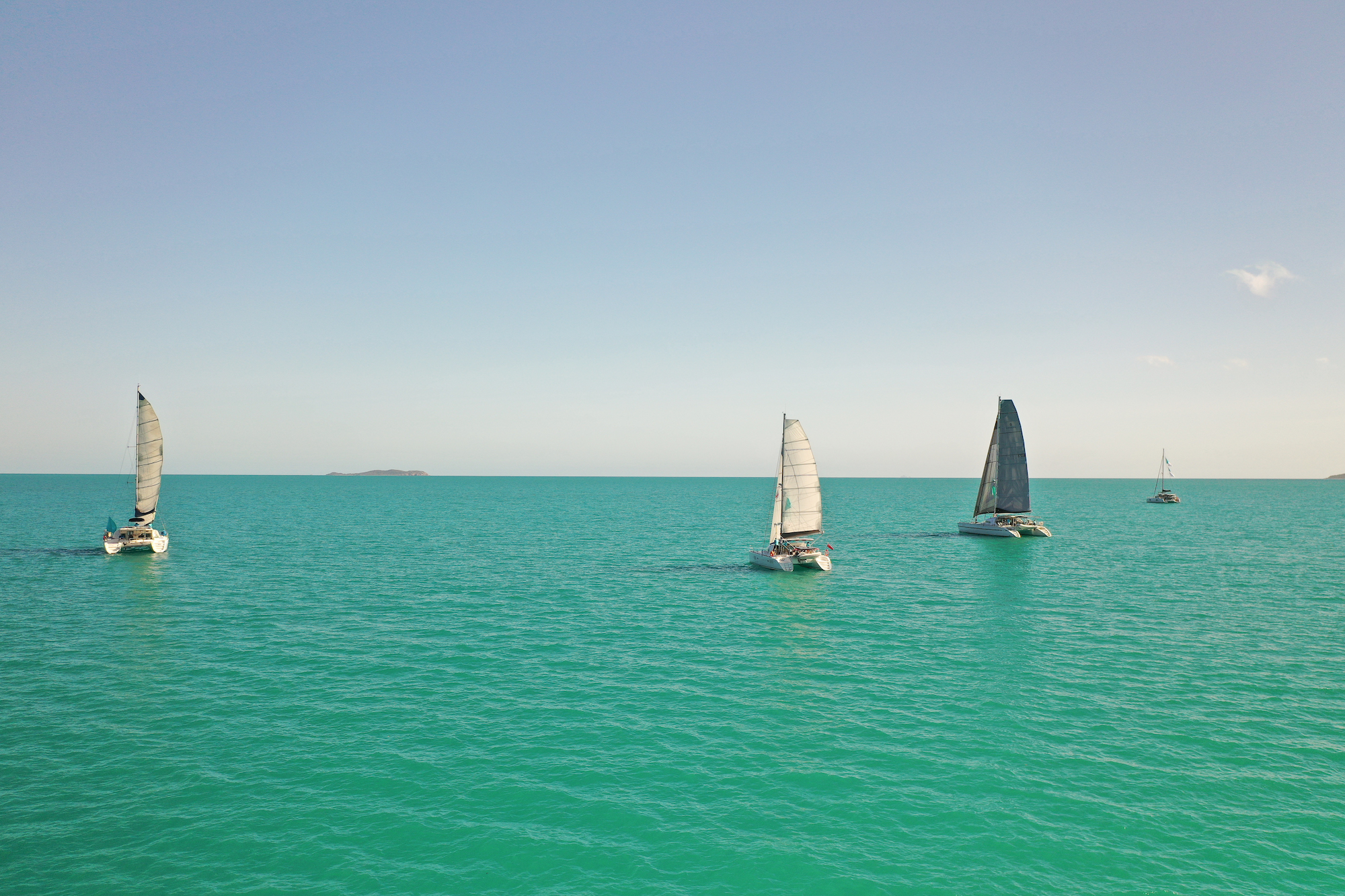 Day 2: Sailing Spectacle and Pirate Games
Daybreak on the second day brought the delightful surprise of muffins and treats delivered by boat. With energy levels replenished, it was time for the main event – a cruise around Middle Island. While the wind might have been a no-show, the clear skies and turquoise waters more than made up for it.
Sails billowing in the breeze, the Lagoon catamarans glided in synchrony through the pristine waters. Along the way, nature's own crew members, including dolphins and whales, joined the flotilla, adding a touch of magic to the journey. A refreshing dip in the crystal-clear waters only enhanced the experience.
Back onshore, the crew enjoyed more beverages and a delicious lunch, whilst being serenaded by acoustic live music. This set the stage for pirate-themed beach games. From the pirate flag relay to the cannonball toss and the daring walk-the-plank challenge, there was no shortage of competitive spirit and laughter. There is something about adults having fun and unleashing their inner child at these events that makes them so compelling.
Throughout the event, prizes flowed aplenty, recognizing everything from the most mishaps to the most nautical miles sailed. Heartfelt thanks were extended to the incredible sponsors who made it all possible, including The Boat Works, Marine Trade Supplies, All Marine Spares, Rocna Anchors, Sea Spray, Rolly Tasker, and Yoti.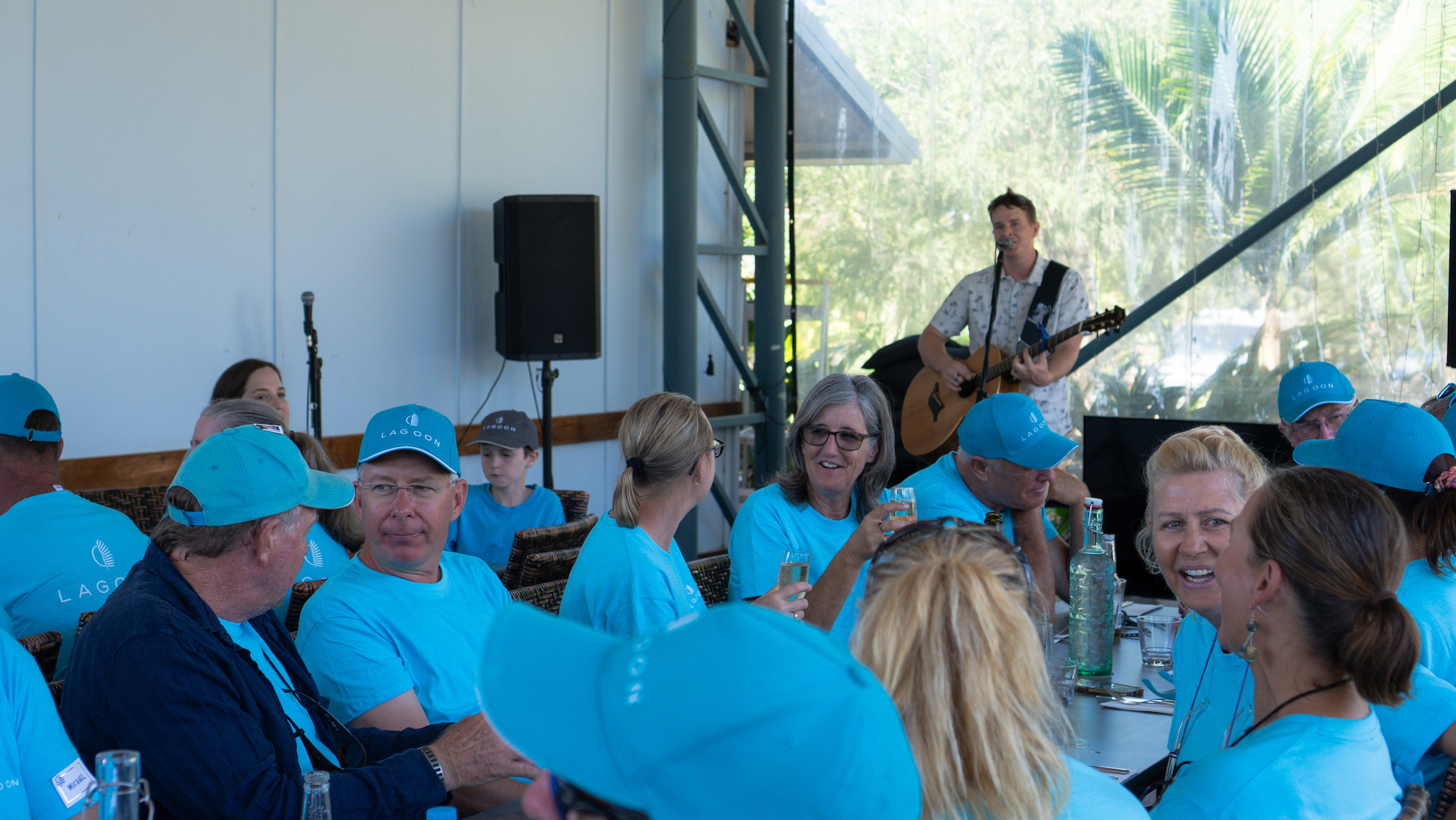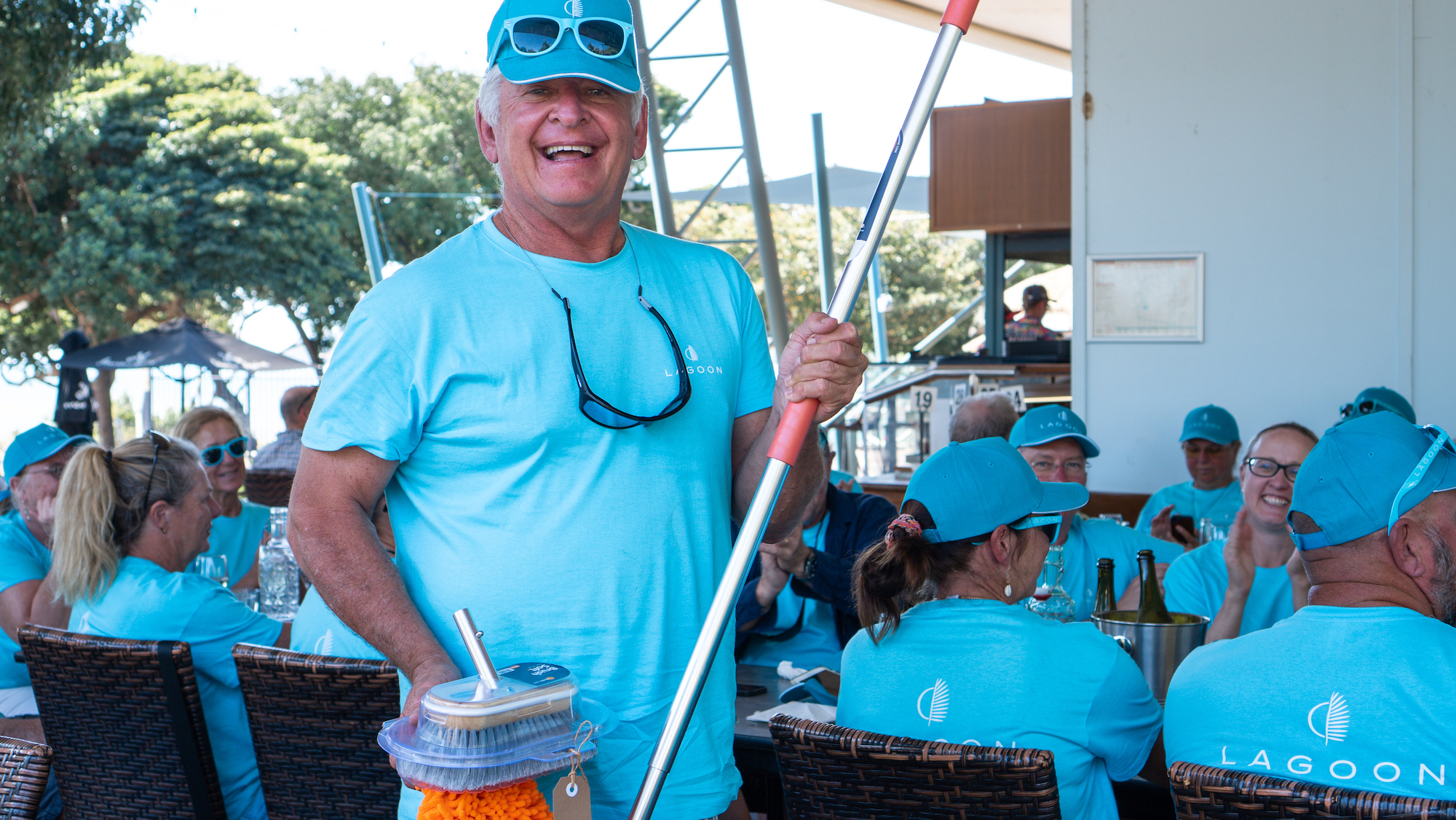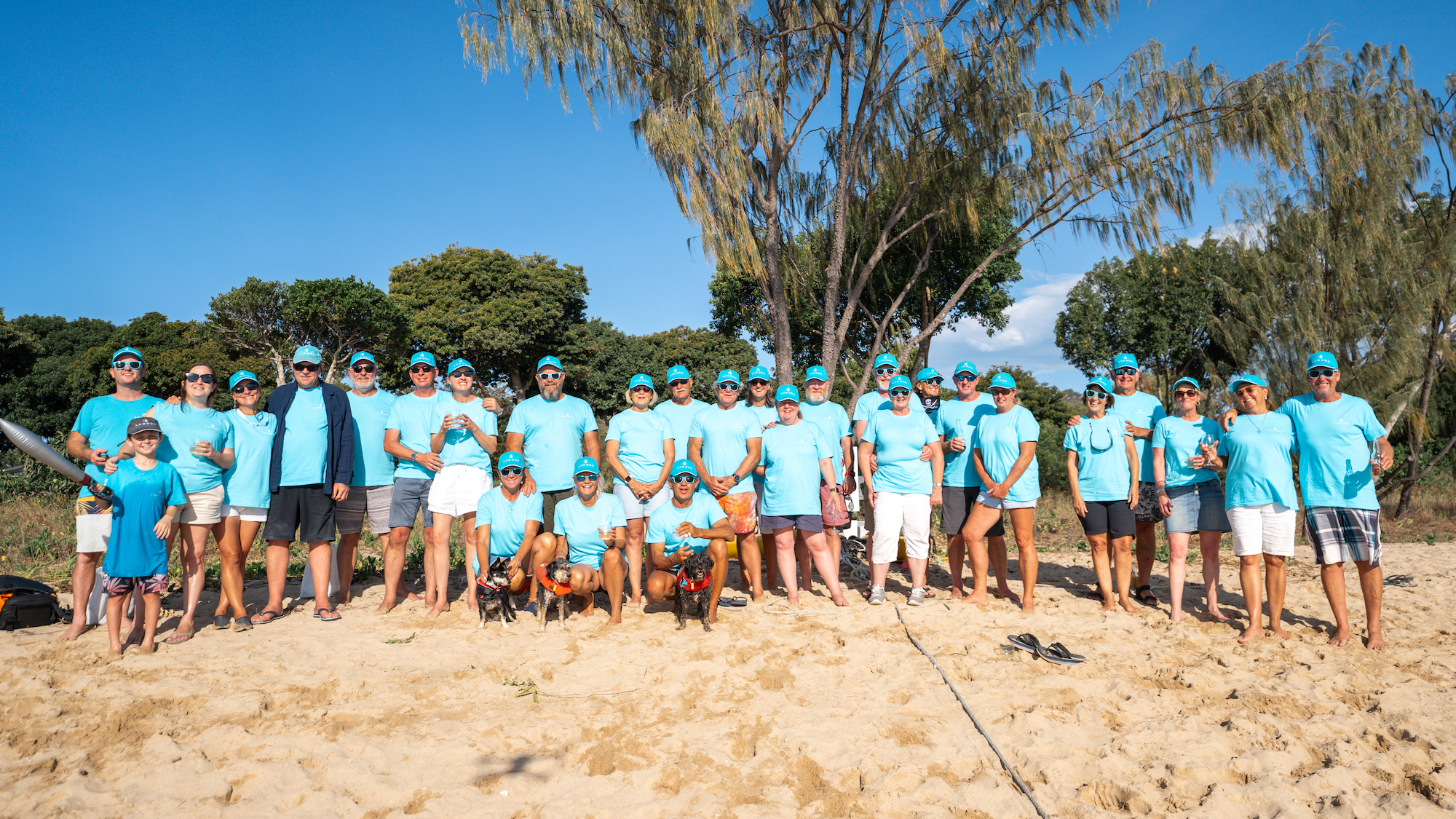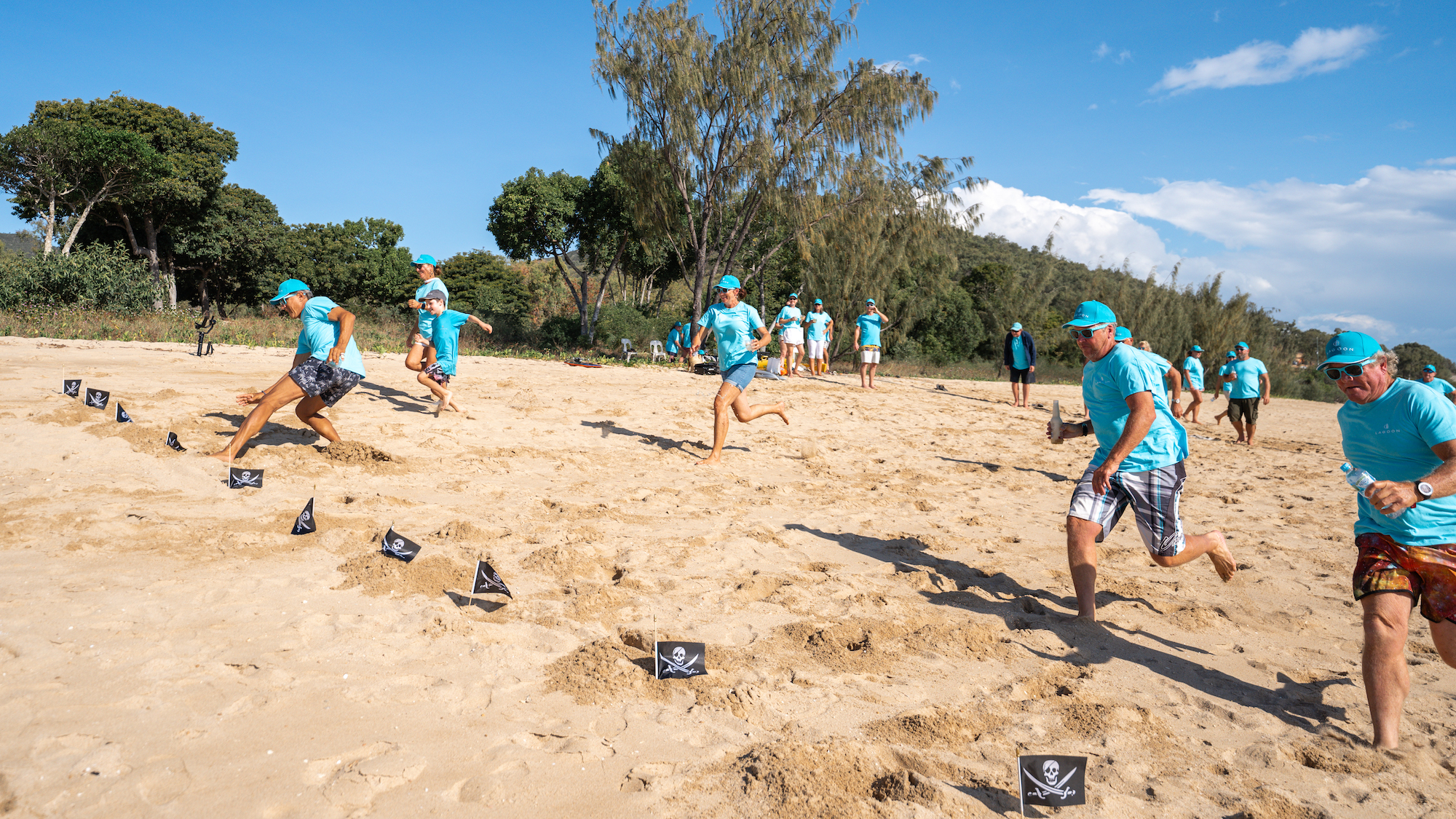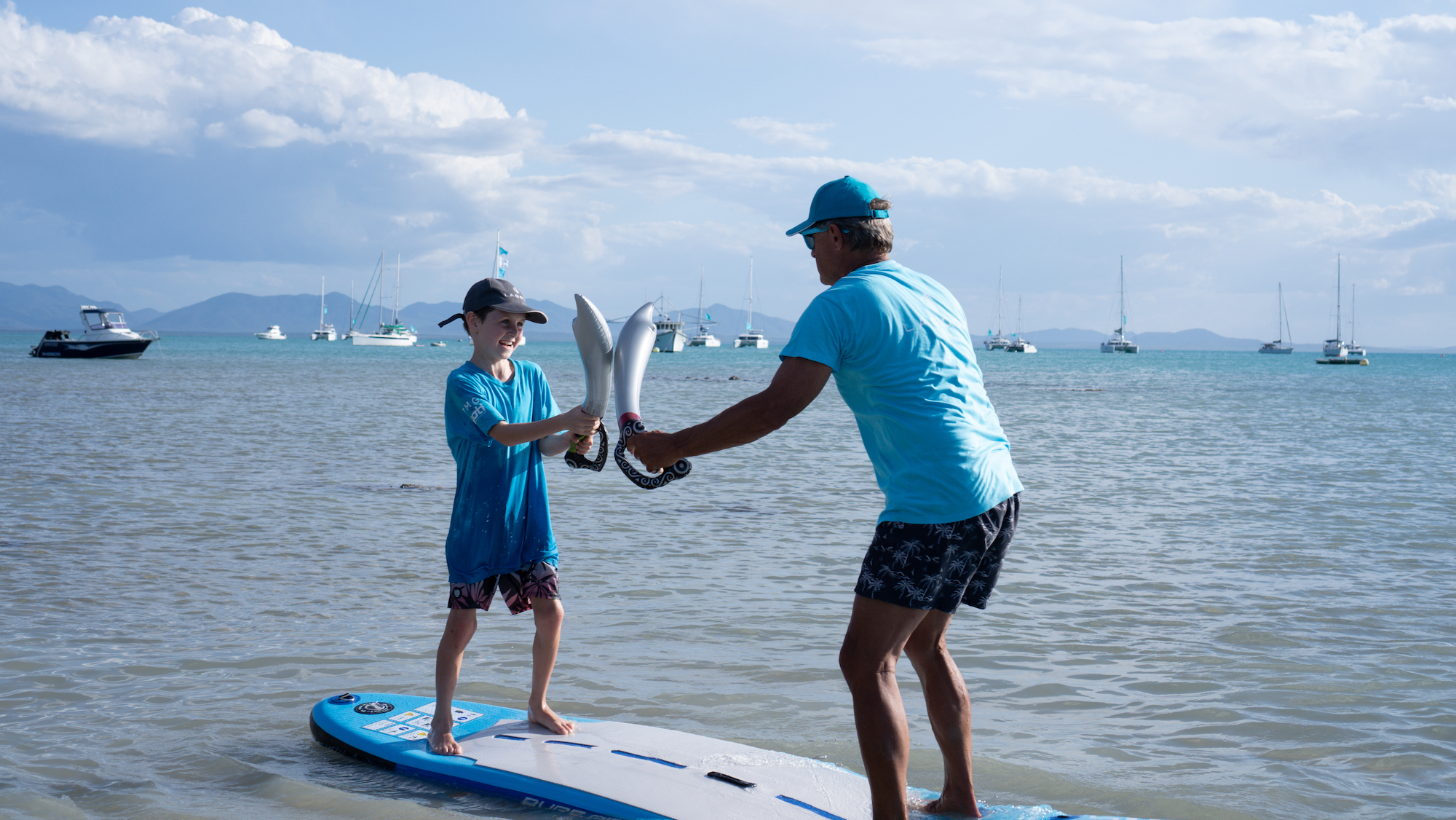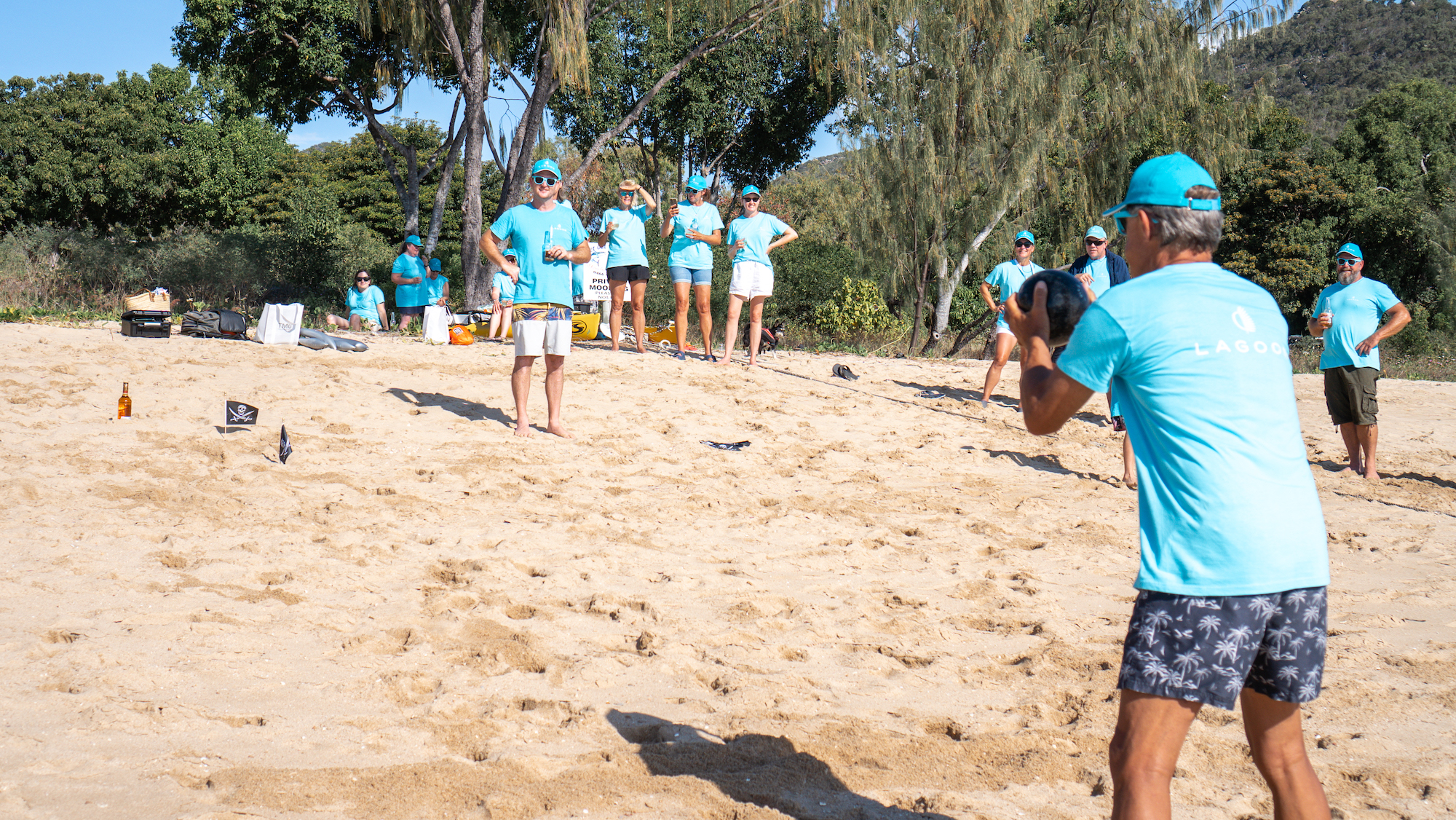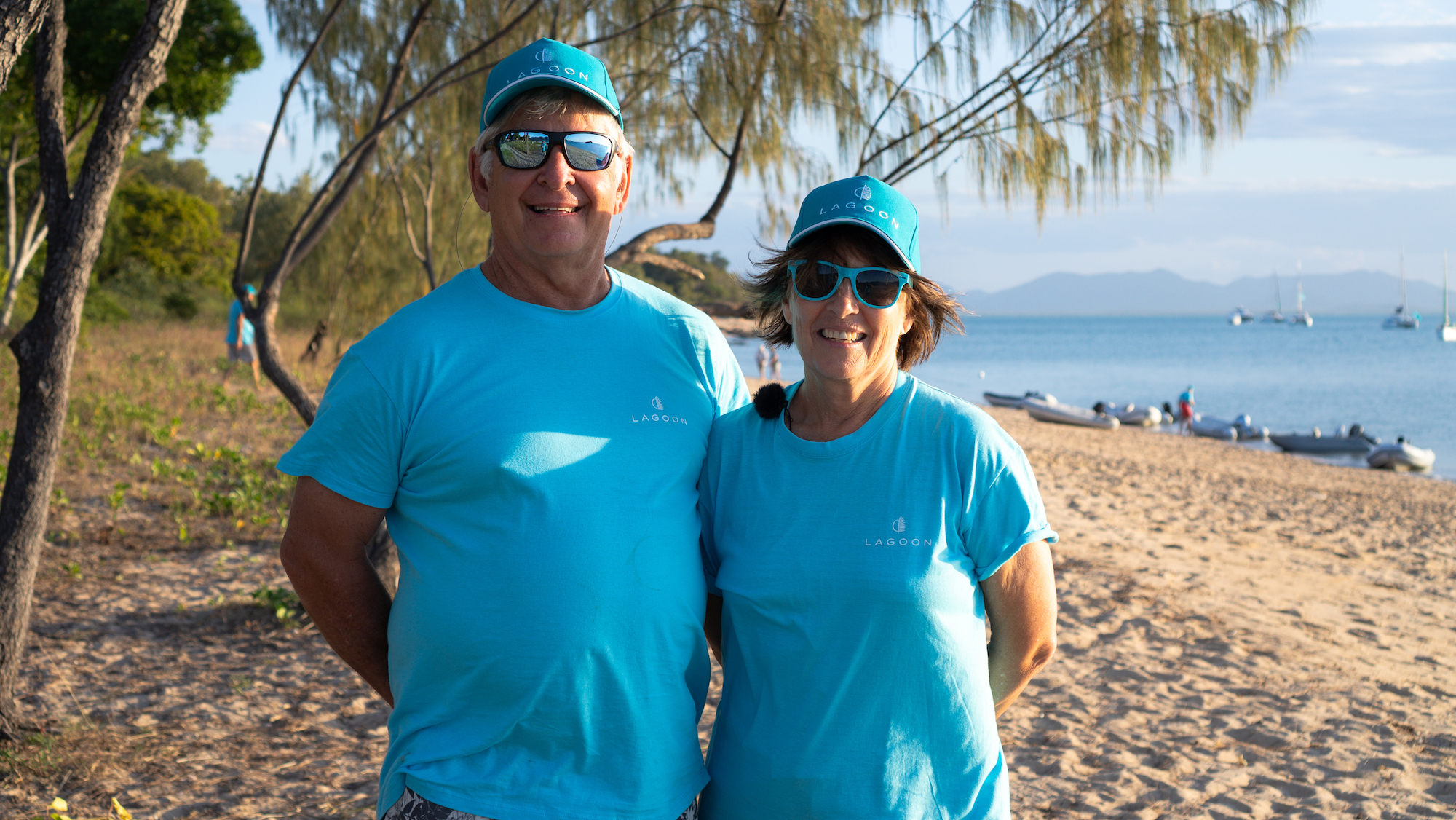 REVIEWS
The highlights are seeing grown people, adults, have fun in a very playful but structured and safe way. In doing this we are able to meet like-minded people whom we have a lovely commonality and it's very helpful. It's just a fabulous place to be amongst great people, great views. It's a lots of fun guys so if you haven't ventured before, do it.
It's our first time here, and we've met so many Lagoon owners that recommended it and I can see why they did, it's been well done, thank you.
– Lisa and Greg, Lagoon 42, Lulu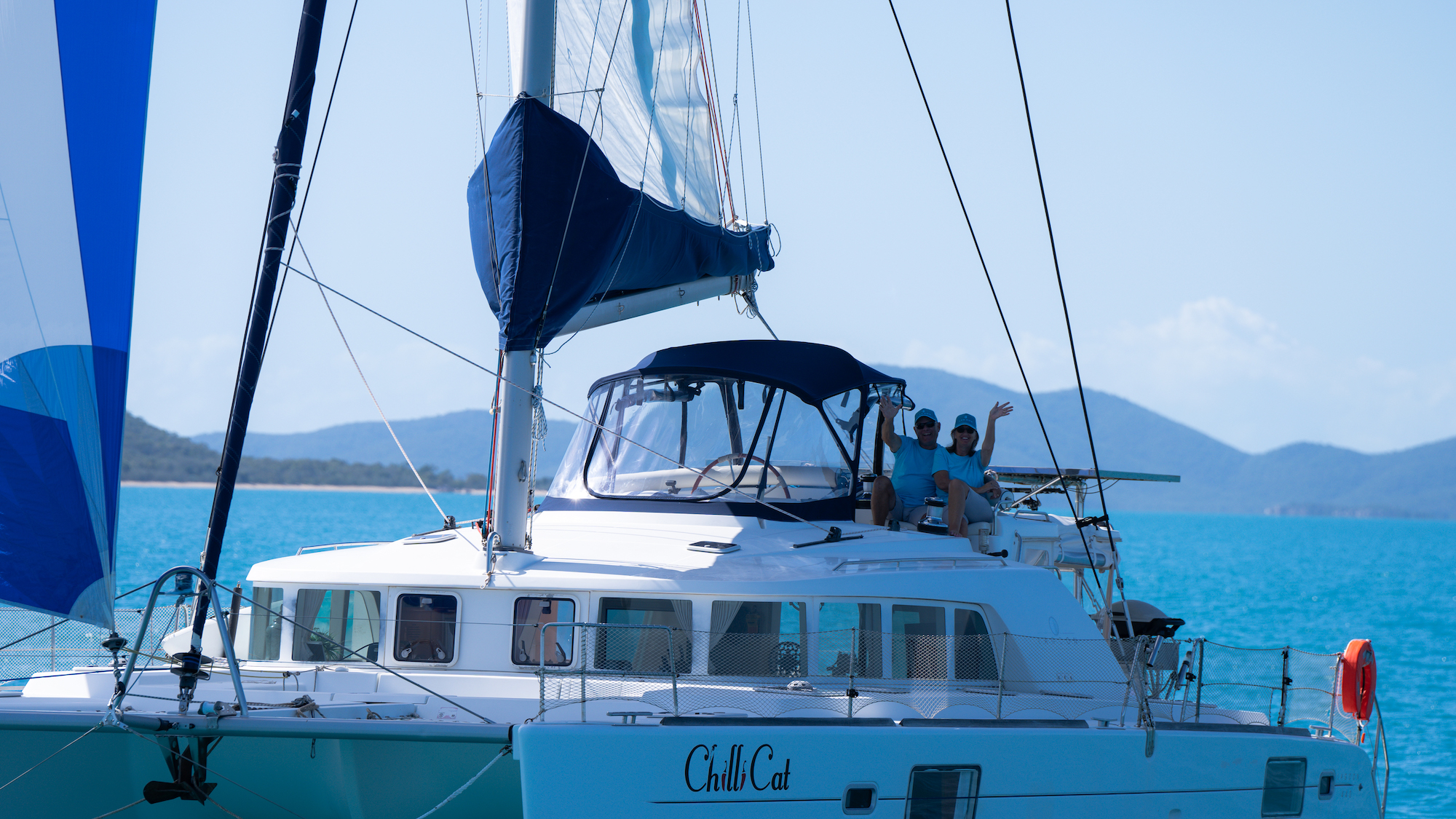 REVIEWS
It's so fabulous just to meet other Lagoon owners and everyone is so friendly, and no matter whether you're an extrovert or an introvert, you will just meet the most awesome, awesome people and have the most amazing time, so make you're at the next one.
Absolutely well run event and absolutely lovely people running it you've done an awesome job and if we can we will definitely attend again.
– Dianne and John, Lagoon 440, Chili Cat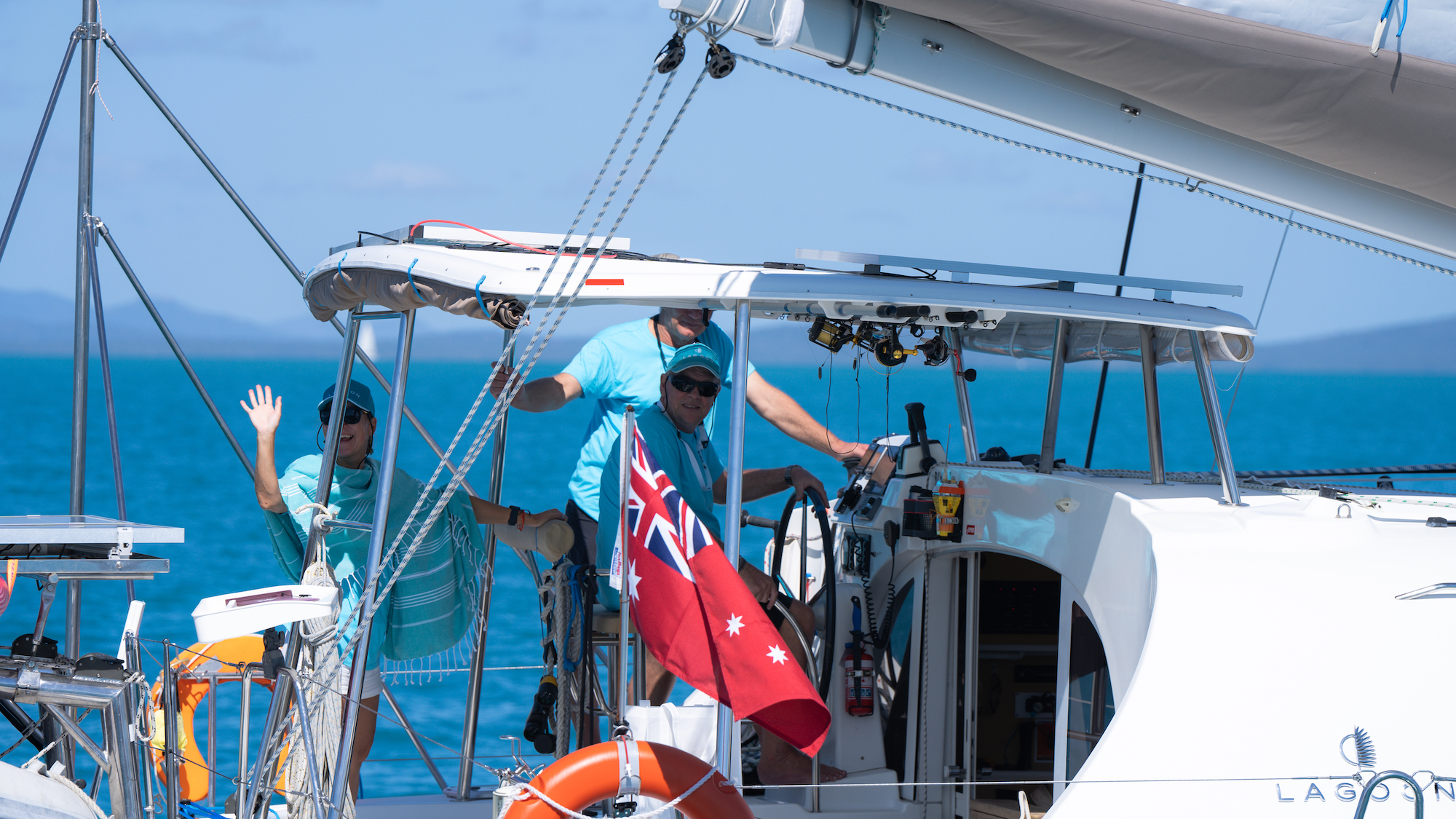 REVIEWS
Thank you for these wonderful two days it was really super well organized marvellous people. Really excellent food.
Tremendous atmosphere here. Tremendous people. Tremendously well-hosted as well.
– Marie-Laure and David, Lagoon 380, Levanter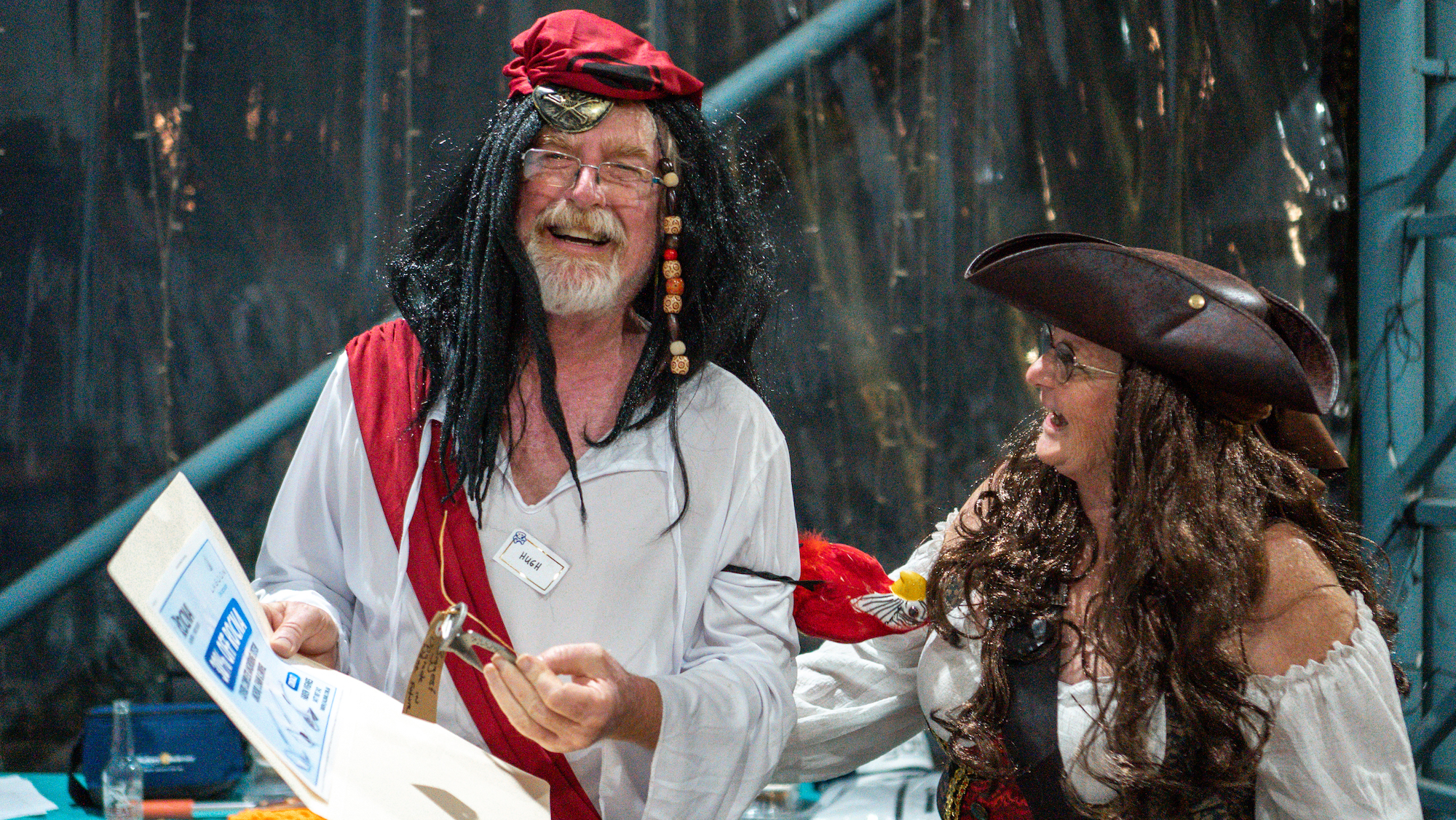 REVIEWS
It's our second one, and it's really, really great and we'll be at our next one as well.
Thank you very much for a wonderful event it's just been fabulous thoroughly enjoyed it, and we'll see you all next year.
– Maggie and Hugh, Lagoon 380, Paws Awhile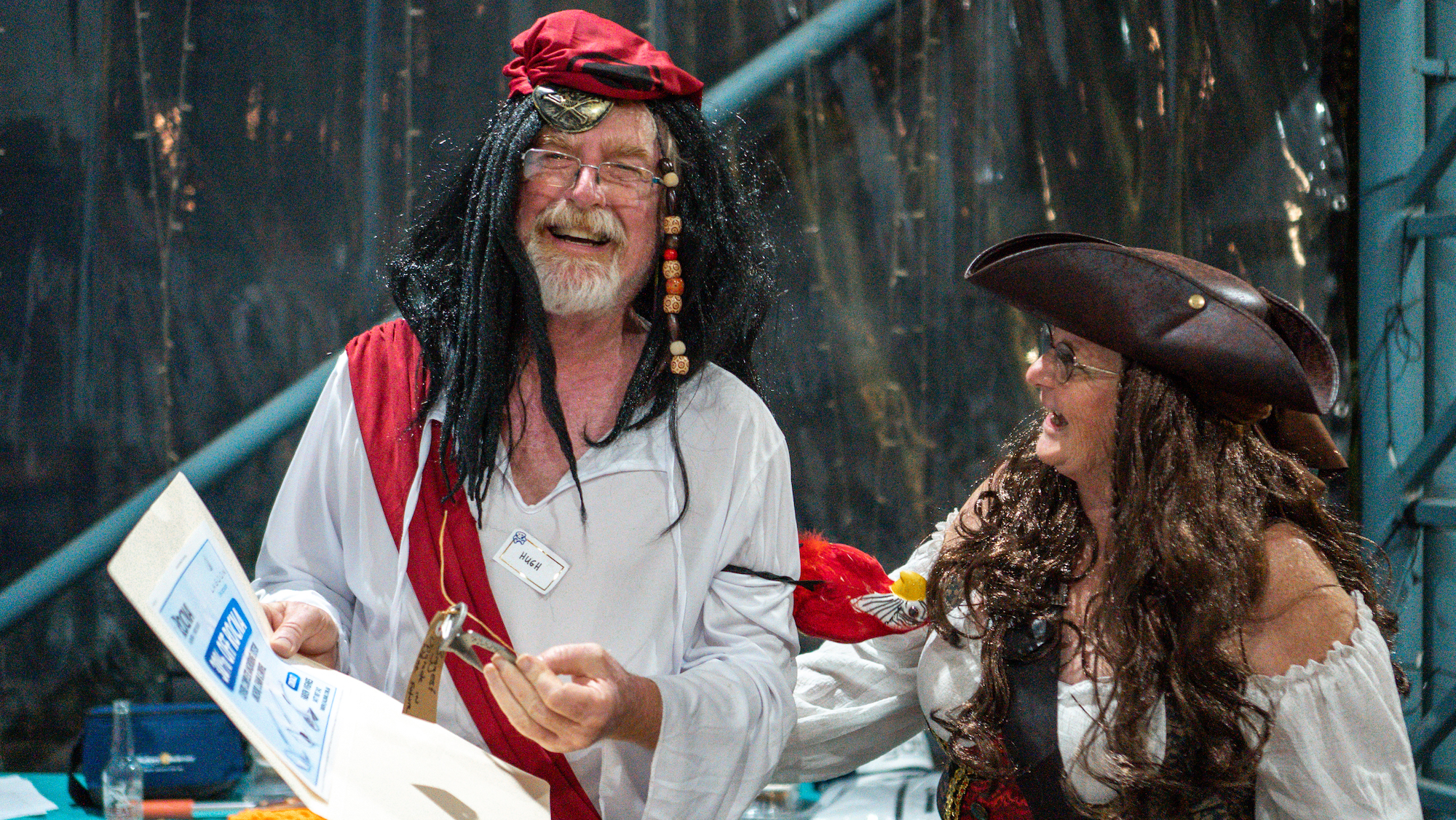 REVIEWS
It's been a wonderful first year to meet you all, hopefully we're here next time with our boat.
I think we've joined a good clan. You know, a good clan of people. A good family. So thank you.
– Christian and Melissa, Lagoon L400, Mokara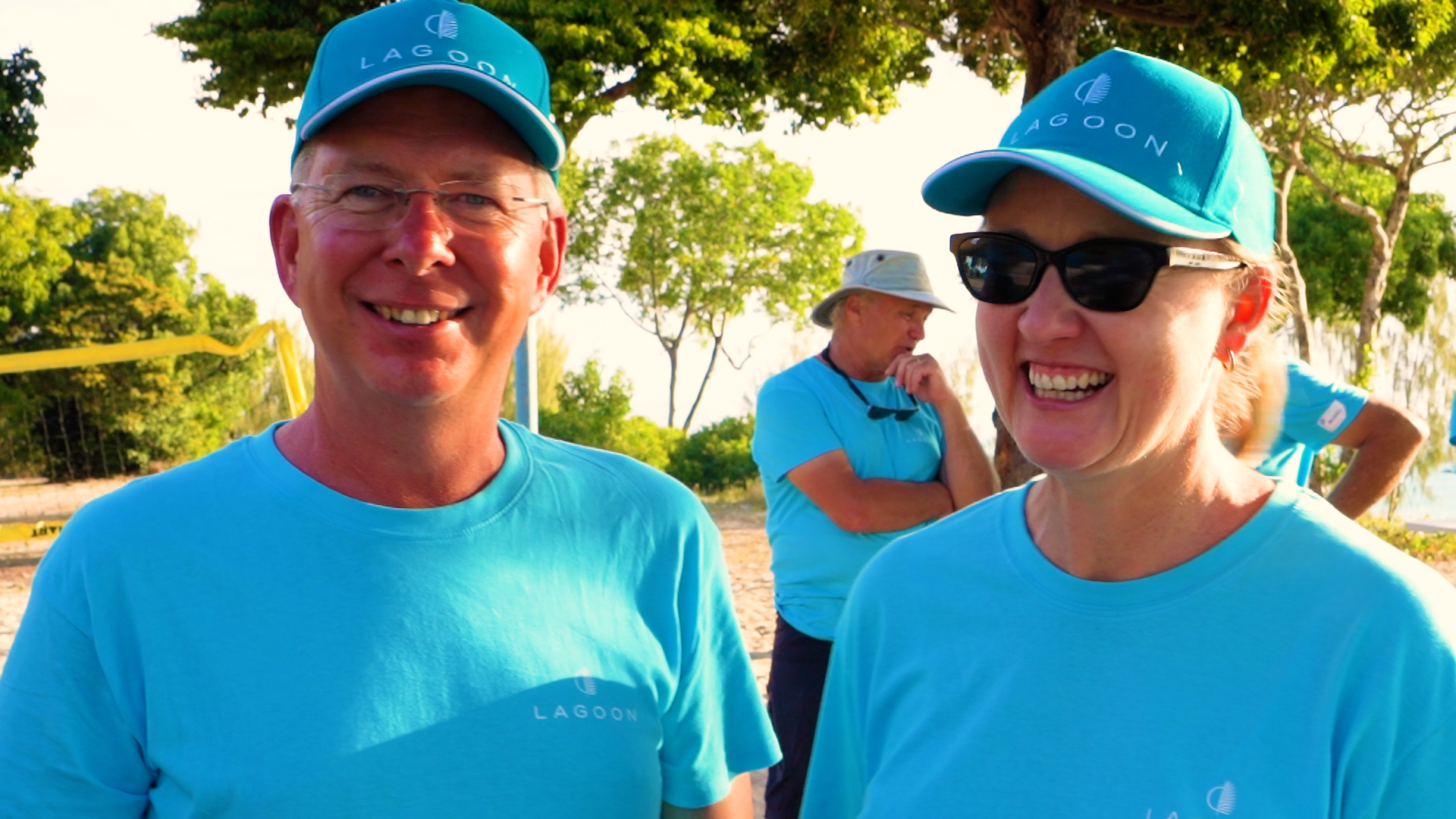 REVIEWS
It's been a wonderful first year to meet you all, hopefully we're here next time with our boat.
We've had a fantastic time, thanks for the hospitality and just all the Lagoon owners, I think we've joined a good clan. You know, a good clan of people. A good family. So thank you.
– Christian and Melissa, Lagoon L400, Mokara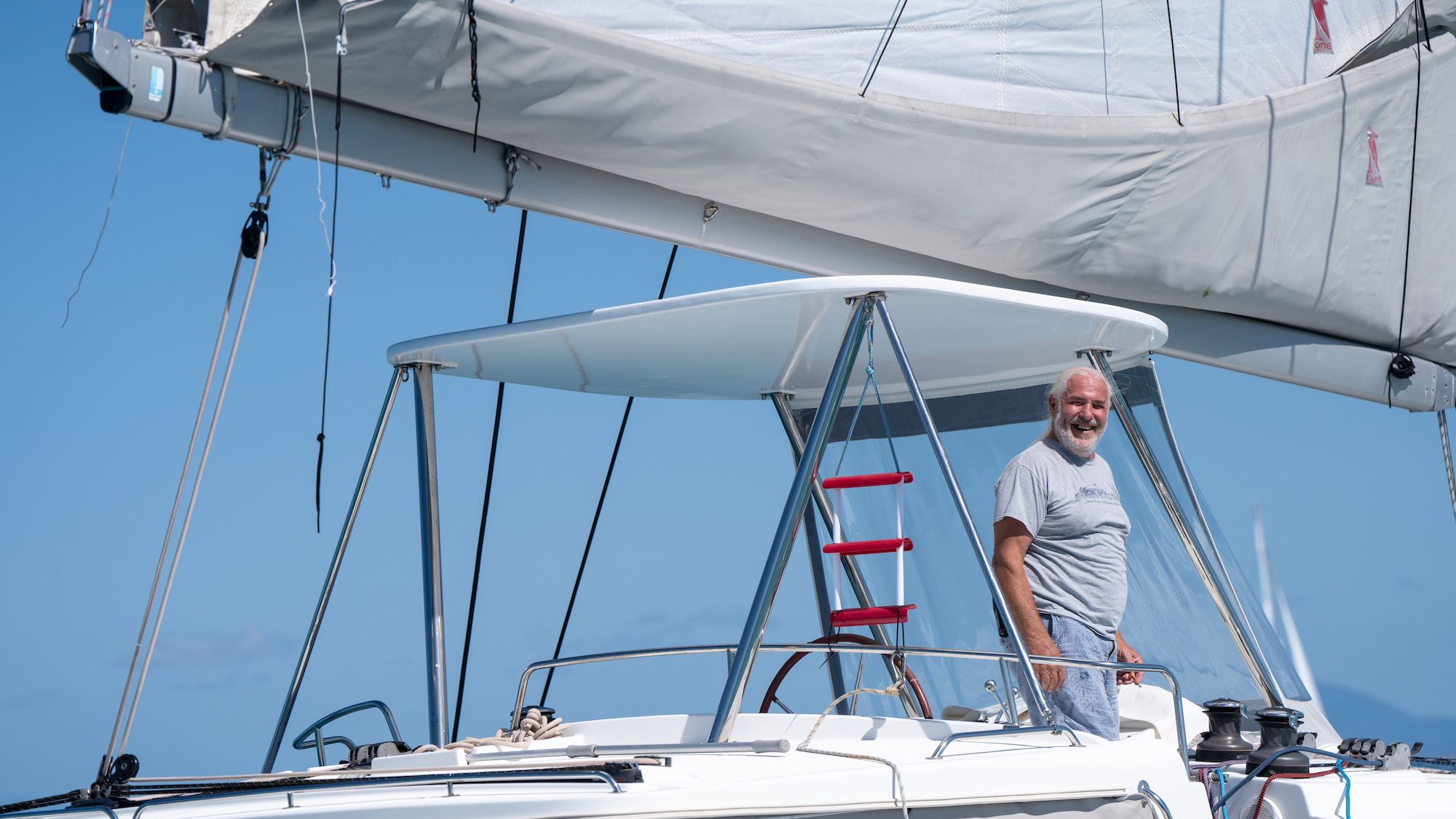 REVIEWS
Last couple of days have been brilliant. It's taken me a long time to get here and I finally made it and it's been very good, we are having fun.
– Michael, Lagoon L440, Pristiq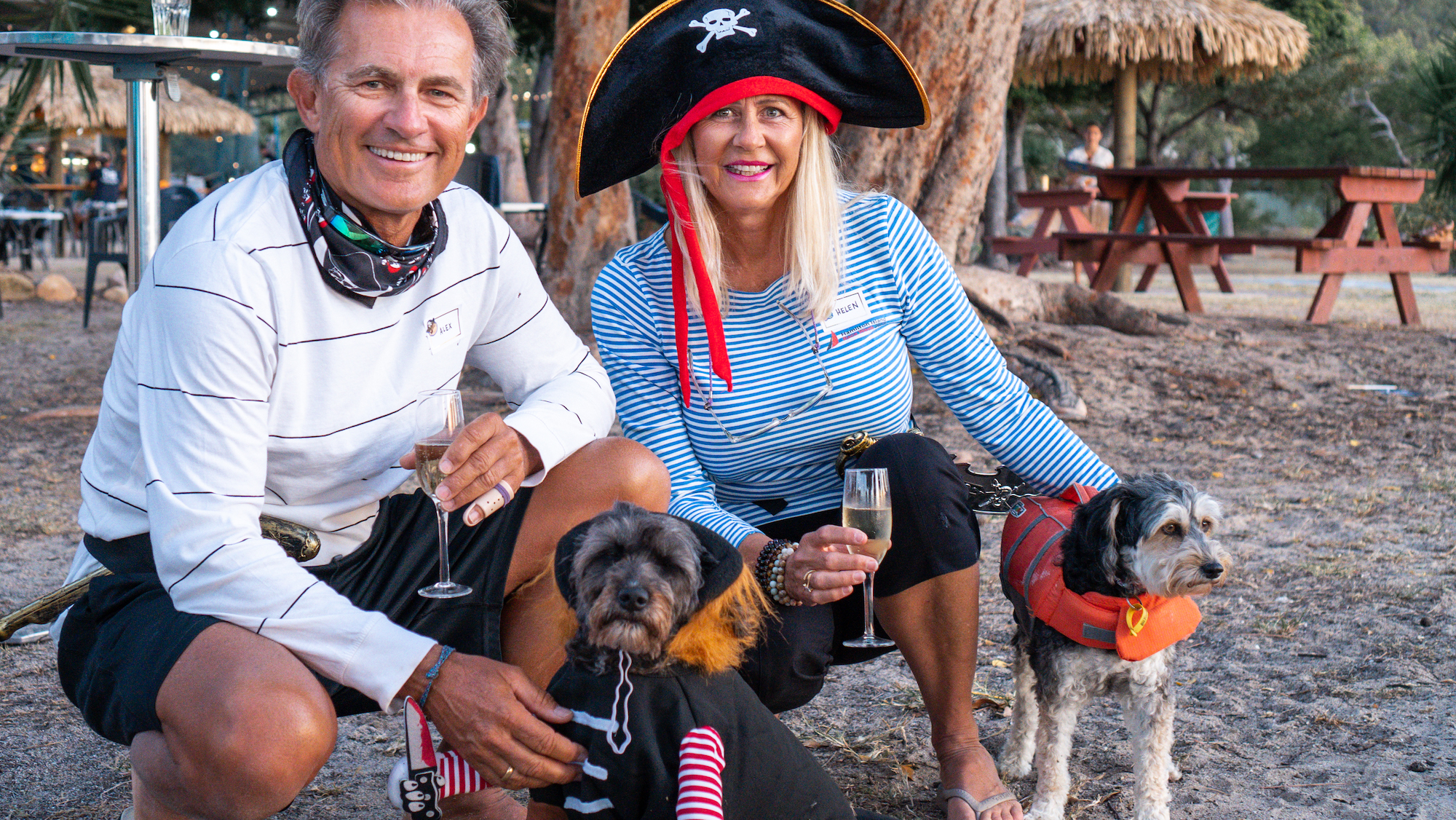 REVIEWS
We've had a wonderful time here. Wonderful to meet all the new owners. All the owners we bumped into last year. And it's just a great location. Love it.
And thank you to Lagoon for putting everything on. It's been fantastic.
– Helen and Alex, Lagoon L450, Prosperity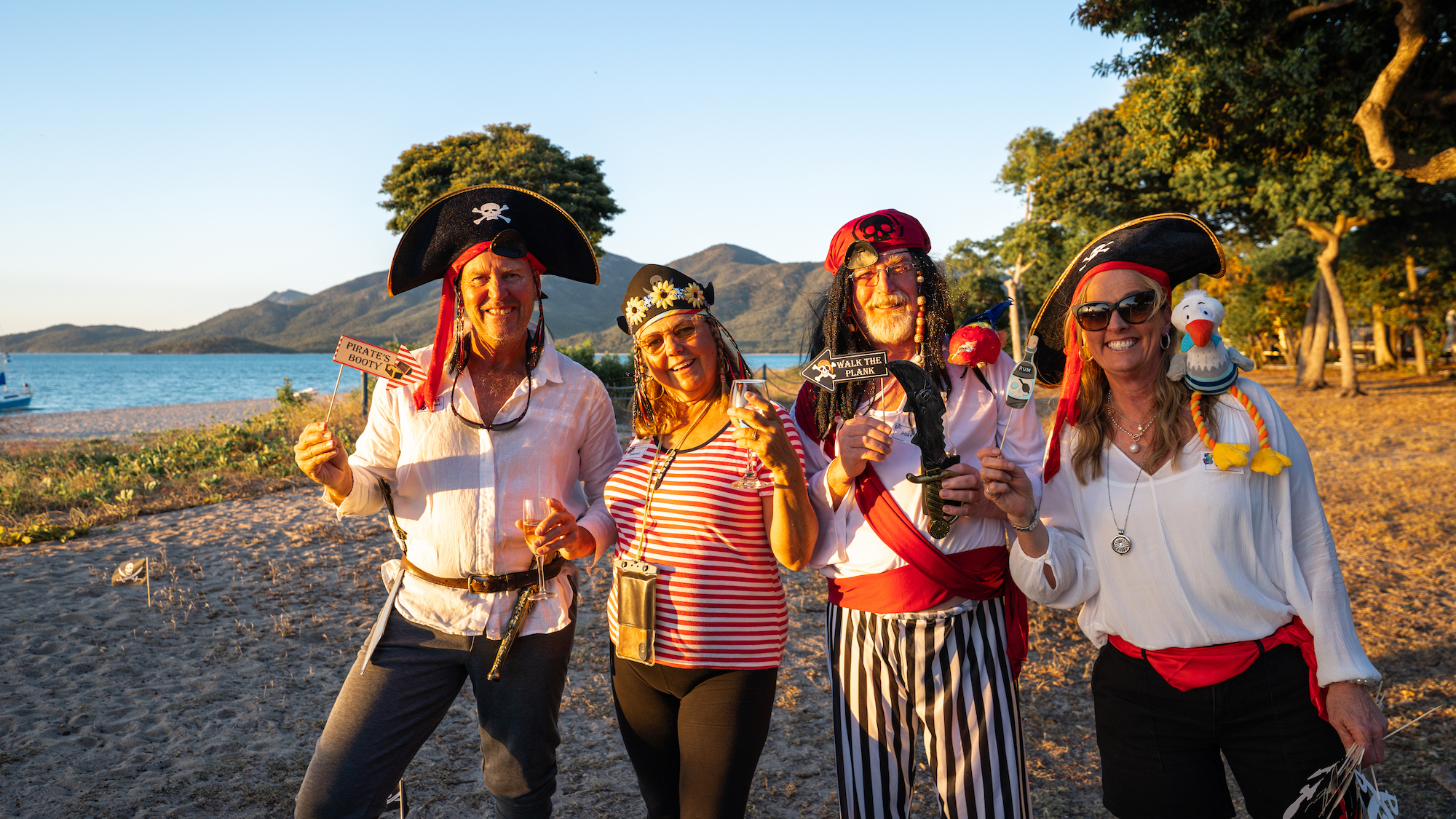 REVIEWS
Really good. Good food this year. Just everything was great. Fabulous. Been awesome.
Meeting other Goonie owners and sailors and comparing notes on how we're sailing and meeting motorboat people that have gone sailing, like us. And the little morning greeting.
Fantastic Lagoon, TMG what more can I say. I'm sure I can speak on behalf of everyone we absolutely loved the last couple of days. From all the events, all the food, the products, the boats and everything. Loved it, we've had a great time
– Darani and Mark, Lagoon L440, Carpe Ventum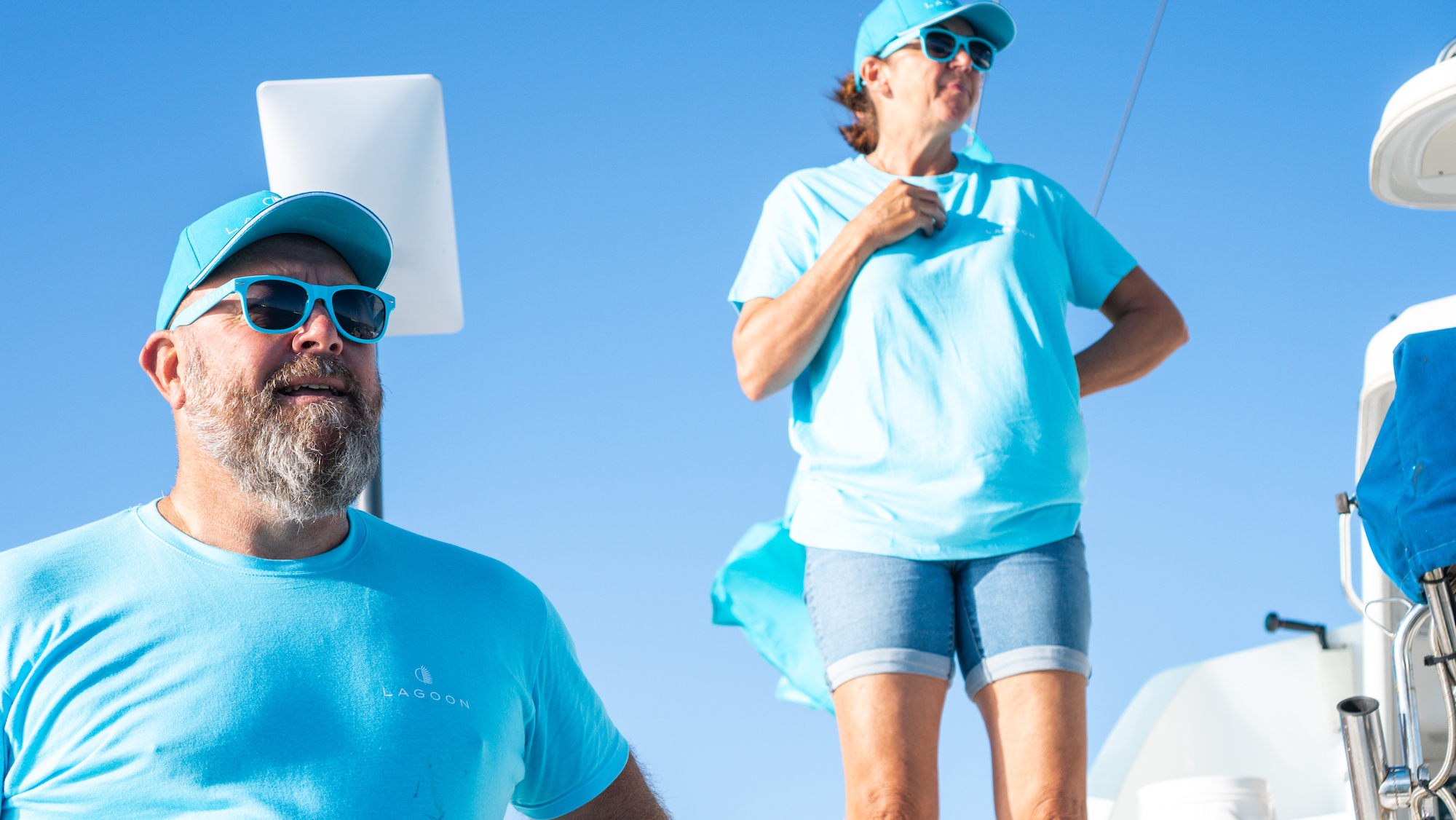 REVIEWS
How well it's been organized I've loved that. It's been really, really good knowing what's happening at what time where to be what to dress in it's been really nice.
We're new Lagoon owners, about eight months and we bought our Lagoon from someone that's been here before. We've really enjoyed to meet like-minded beautiful people.
– Jane and Ross, Lagoon L440, Blue Pearl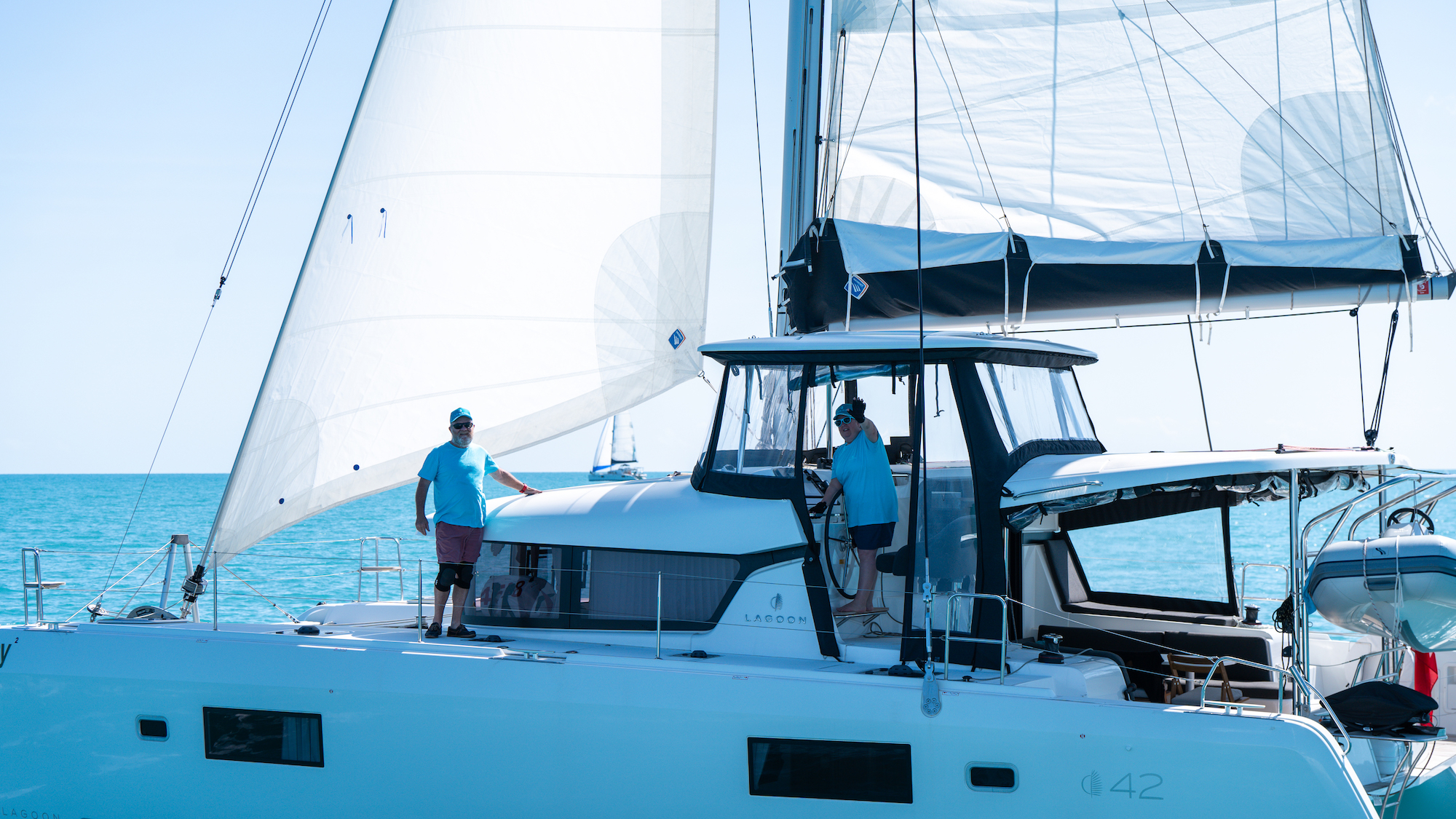 REVIEWS
It's been great thank you so much organising so many fun things, I even did the, flag run and didn't get hurt it's been really good.
Thank you very much, it was worth the drive.
–  Ross and Leanne, Lagoon L42, 2Easy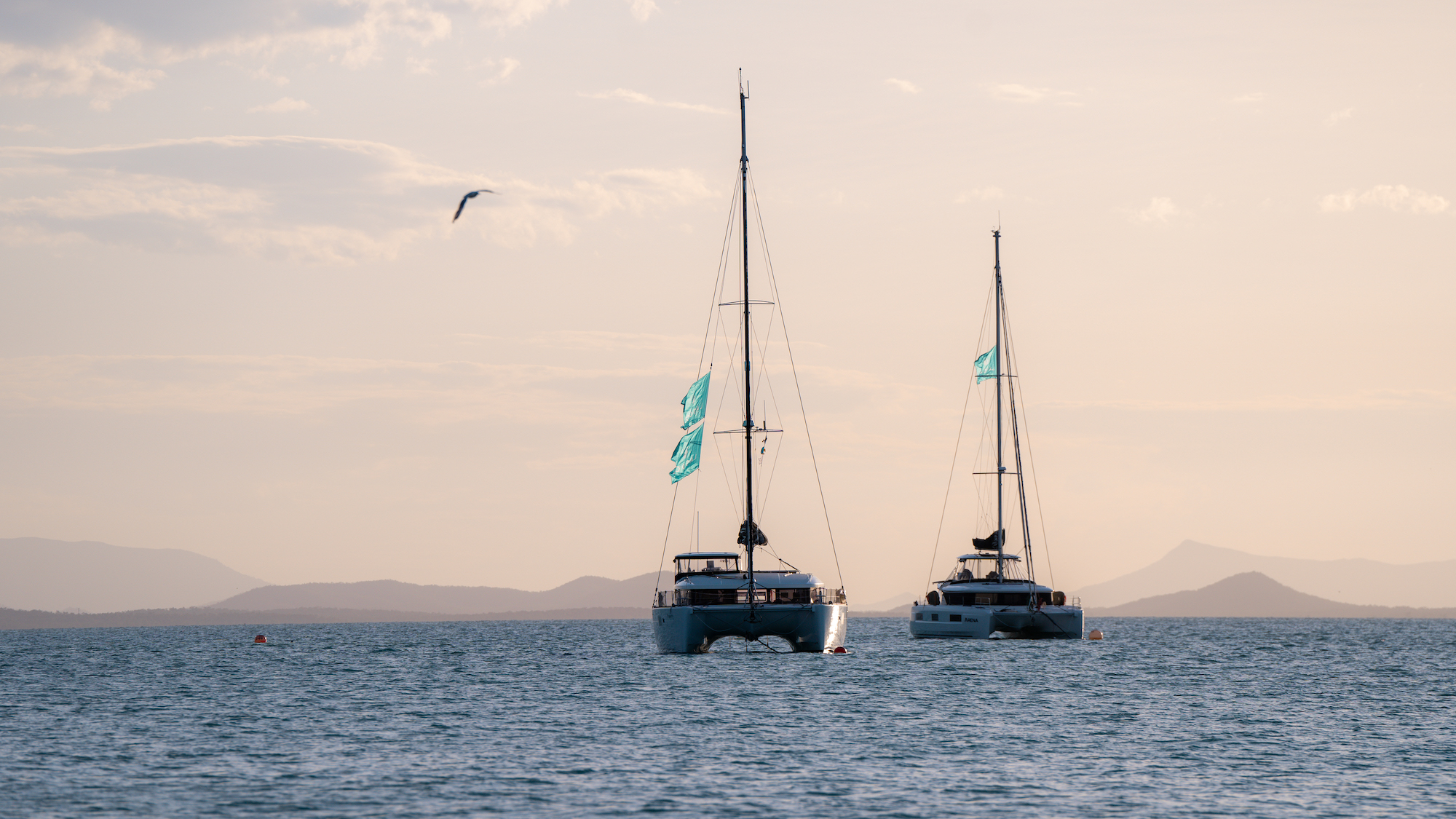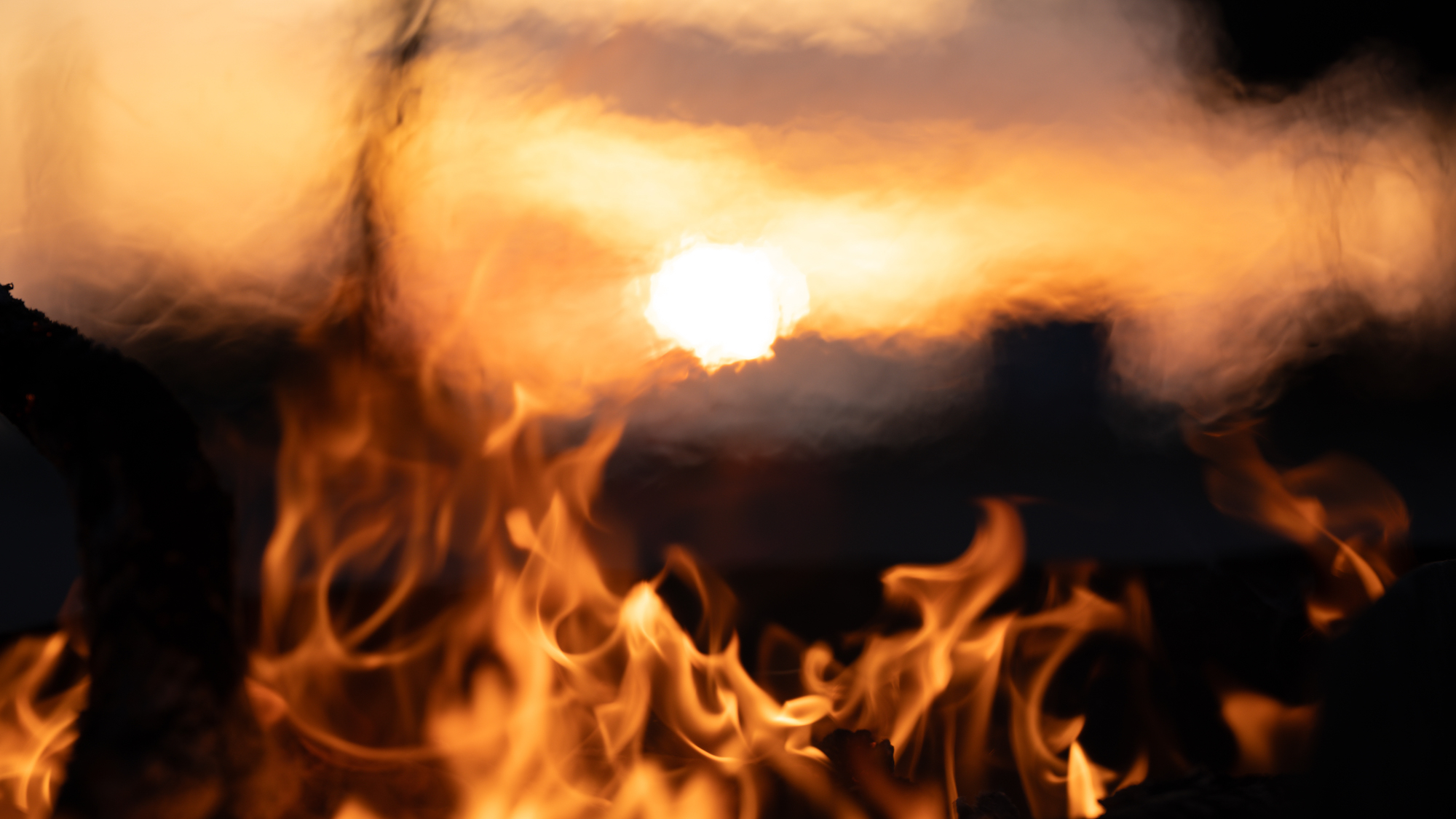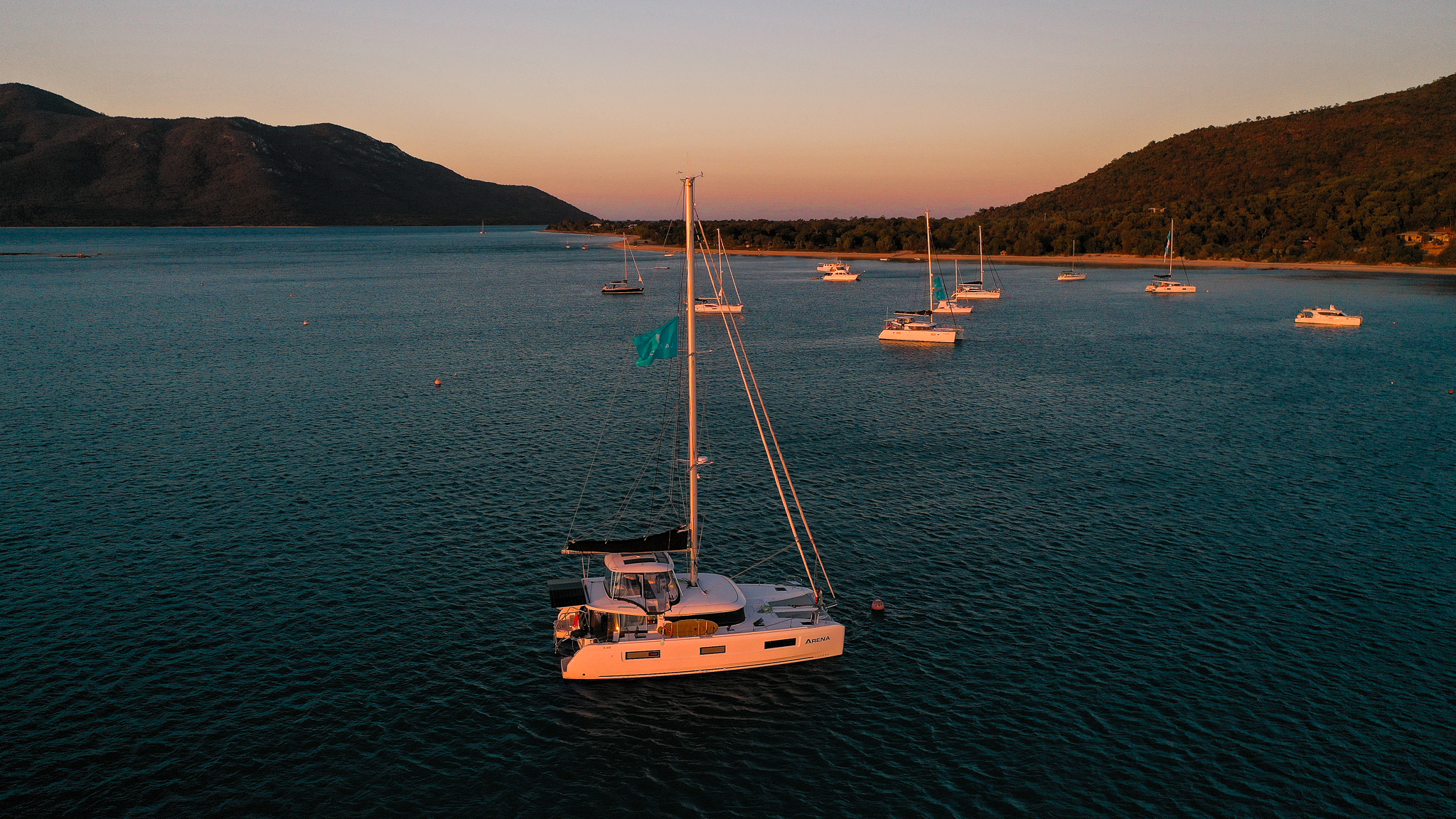 Looking Ahead to New Horizons
As the sun set on the Lagoon Escapade Whitsundays 2023, it left in its wake a sea of smiles and cherished memories. But the adventure is far from over. Next year promises something entirely different and equally thrilling as Lagoon celebrates its 40th anniversary by participating in the worldwide Escapade on May 17-18. In a change of course, the gathering will take place at North Stradbroke Island, offering a fresh perspective on Lagoon's enduring spirit.
To all who joined in the nautical merriment, thank you for making this event a true treasure. For those eager to embark on next year's escapade, be sure to register your interest now, so you can stay updated as plans unfold. There's no doubt that the Lagoon Escapade 2024 will be an adventure of epic proportions, just waiting to be explored. Until then, may your sails be full and your hearts adventurous!
MAY 17 & 18 NORTH STRANDBROKE ISLAND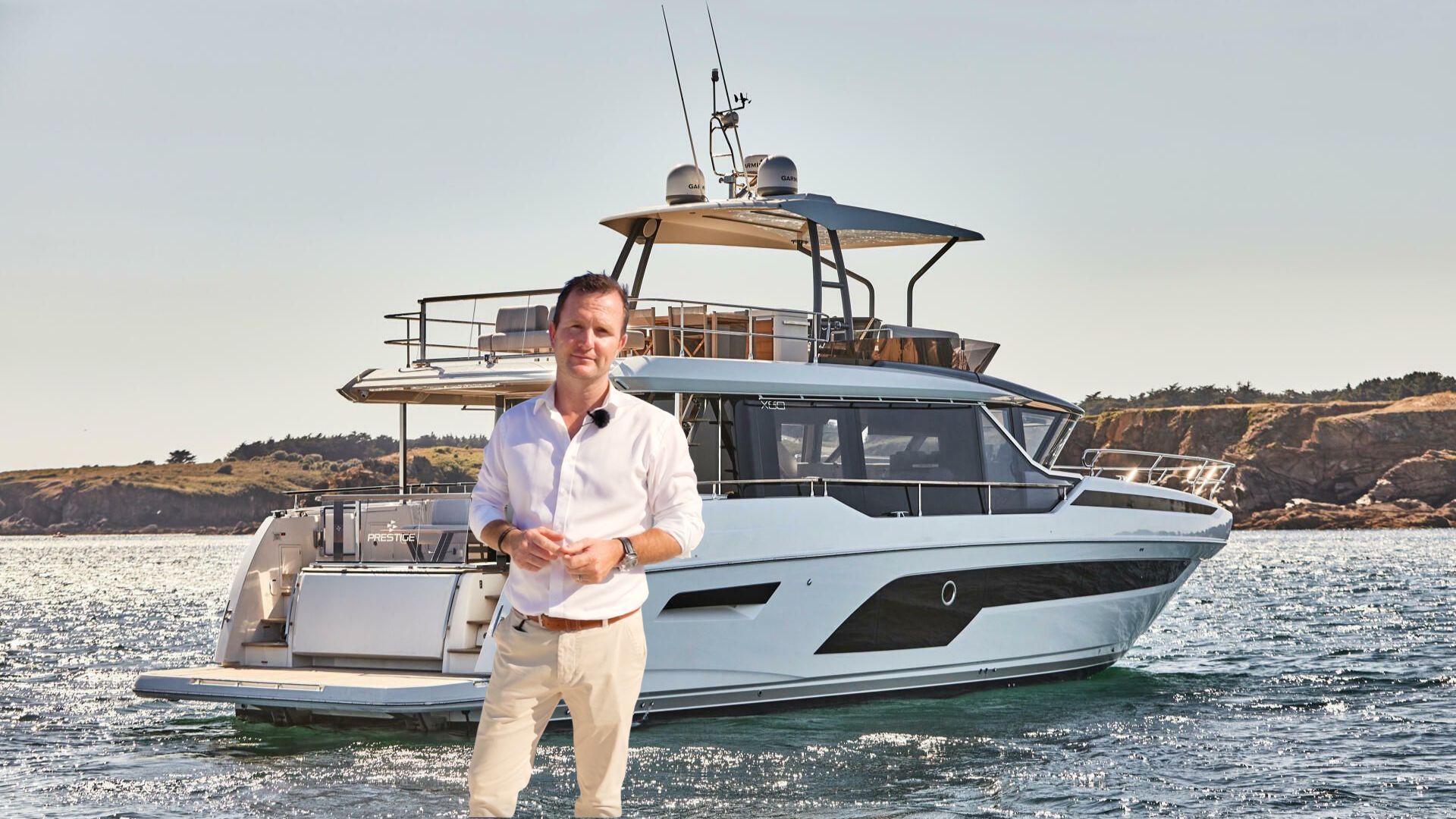 Welcome aboard the PRESTIGE X60, a vessel that effortlessly combines modern style with timeless luxury. Rowan from TMG Yachts takes us on a journey through this remarkable yacht, showcasing its key features that make it stand out in the world of boating.
read more