TMG Yachts Wins Asia Pacific Brand Ambassador 2023
In an unprecedented achievement, TMG Yachts has once again proven its place in the yachting industry by winning the prestigious Asia-Pacific Brand Ambassador of the Year award for Lagoon 2023. This remarkable accolade marks the ninth award TMG has received from Lagoon in under seven years, solidifying its position as a leader in the market.
The announcement was made at the Asia Pacific Dealer conference, where representatives from Lagoon gathered to celebrate their achievements within the group. The conference provided an invaluable opportunity for networking, learning, and recognizing outstanding contributions.
Joe Fox, the Group Sales Manager, was present at the event to receive the award on behalf of the company. He shared his thoughts on this remarkable accomplishment:
"Being named Asia-Pacific Brand Ambassador of the Year again this year is an absolute honour. We are immensely proud of what we have achieved together, and this recognition further motivates us to continue pushing boundaries and setting new standards in the industry."
Under the exceptional leadership of Managing Director John Cowpe, TMG has consistently demonstrated a passion for excellence and a commitment to fulfilling their promises. Their strong partnership with Lagoon Catamarans, combined with a customer-centric approach, has propelled them to the forefront of the yachting world.
Reflecting on the company's success, John Cowpe remarked, "This achievement reflects the tireless dedication and unwavering commitment of our incredible team at TMG."
TMG Yachts aims to continue our commitment to innovation, quality, and customer satisfaction, setting new benchmarks and inspiring others in the yachting world.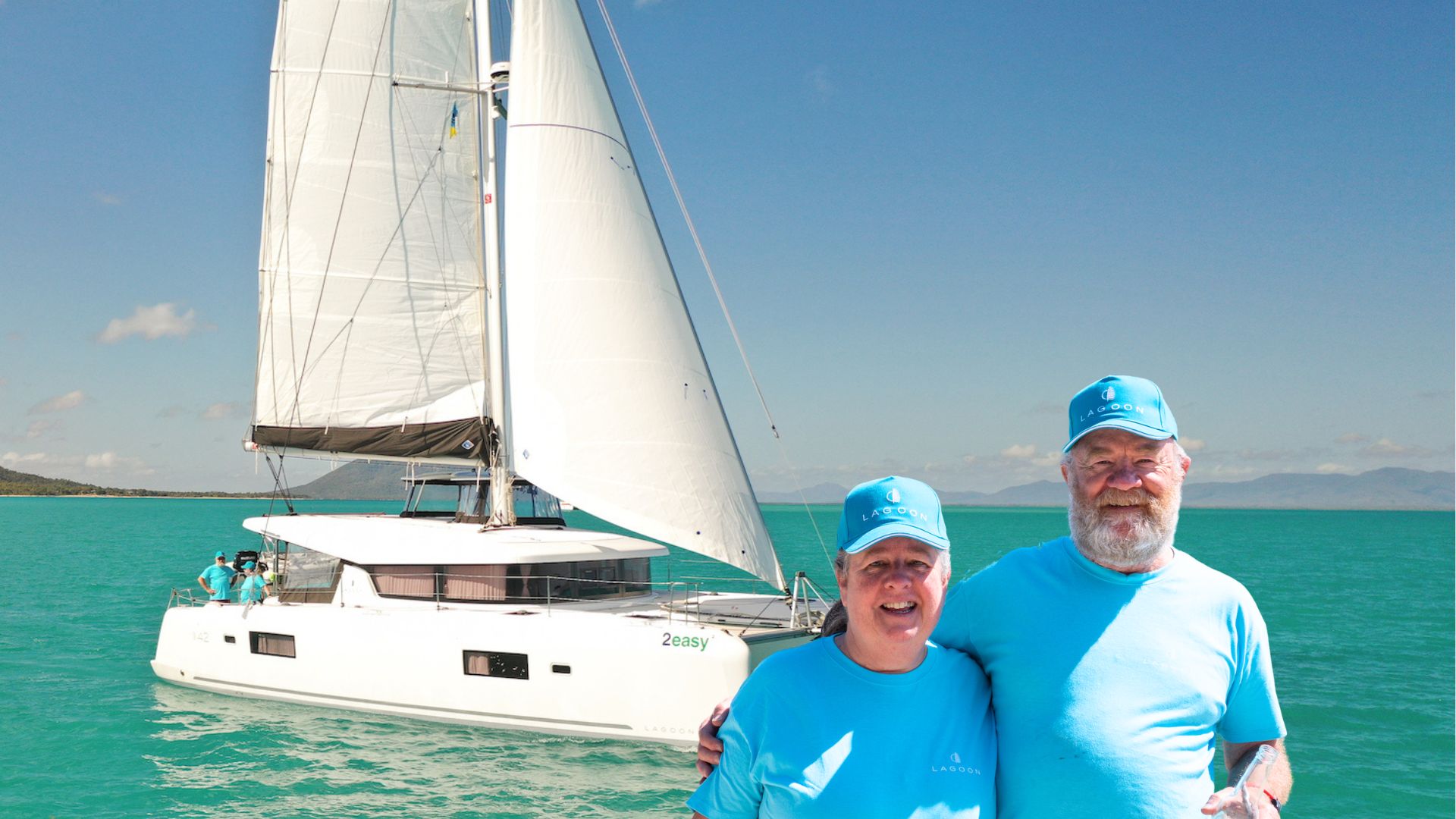 "I first saw the very first Lagoon 42 that came to Australia at the Sydney boat show in 2015. I just felt that it had everything I needed, we purchased the boat through TMG and we've been looked after very well by all the staff. We've really enjoyed the boat the first 5 months" – Ross Smith Lagoon 42.
read more