Best Anchorages of Queensland
TMG Yachts

Cruising Guide Australia
Whether you're looking to plan some anchorages along your cruising route or to find a few hidden gems to explore, Queensland is blessed with an abundance of anchorages. And with so many to choose from, it was hard to narrow our favourites! 
There are plenty of well known major ports and marinas where you can top up supplies, get your coffee fix and catch up with other sailors, so we compiled this list of anchorages to showcase some of the more "off the beaten track" places of astounding natural beauty where you can really get up close and personal with the local marine life. 
All of these anchorages offer protection from wind, waves and weather and they have bottoms with sufficient depth for anchoring.
Tongue Bay – Whitsunday Island
Tongue Bay is a well-protected anchorage that gives you access to beautiful Betty's Beach and Lookout Beach as well as one of the most spectacular views in the Whitsundays from the Hill Inlet lookout, looking out over Whitehaven Beach.
Tongue Bay is also a photographer's dream with incredible sunsets.
Location
Tongue Bay is located on the northern side of Whitehaven Beach.
Why we love it
Easy walking trail with amazing views
Green sea turtles and lagoon rays
Kayaking and SUP boarding
Swimming and snorkelling
White sandy beaches
Photography and sunsets
Explore the area
Bushwalk up to Hill Inlet Lookout, which looks south over the spectacular Whitehaven Beach.
Top tips
The beach on Tongue Bay anchorage side is accessible only at high or near high tide with a minimum of 1.2 metres of water needed to cross the reef.
Mooring and winds
Provides shelter from southeast to northwest winds
Three moorings available but anchoring is easy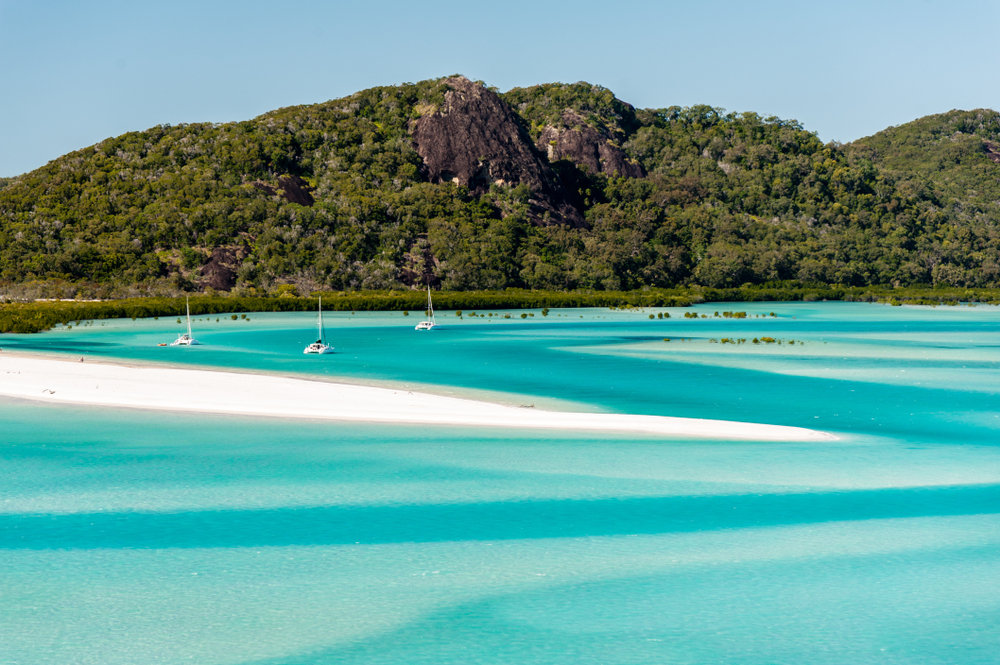 Cateran Bay, Border Island
Lying on the north coast of Border Island, the steep, tree-clad slopes surrounding Cateran Bay will make you feel like you've landed on a desert Island. This is a great place to drop anchorage if you want to escape the crowds and it's sometimes possible to even have this entire bay to yourself.
Because it is within a Marine National Park Green Zone, Cateran Bay is totally unspoilt with abundant marine life and birdlife and crystal clear water.
Location
Cateran Bay is located on the northern side of Border Island, northeast of Whitsunday Island.
Why we love it
Sense of seclusion
Incredible views
Pristine sandy beach
Incredible diversity of fish
Snorkelling and swimming
Excellent snorkelling and diving along the shoreline
Explore the area
Go ashore to enjoy the stunning beach and Incredible views from the island saddle.
Top tips
The secluded sandy beach is best accessed at high or mid-tide
No fishing allowed
Mooring and winds
Provides shelter from south and southeasterly winds (in the winter season)
Public moorings have been installed to prevent damage to the fringing reefs and you can also anchor outside an exclusion zone marked by triangular reef protection buoys.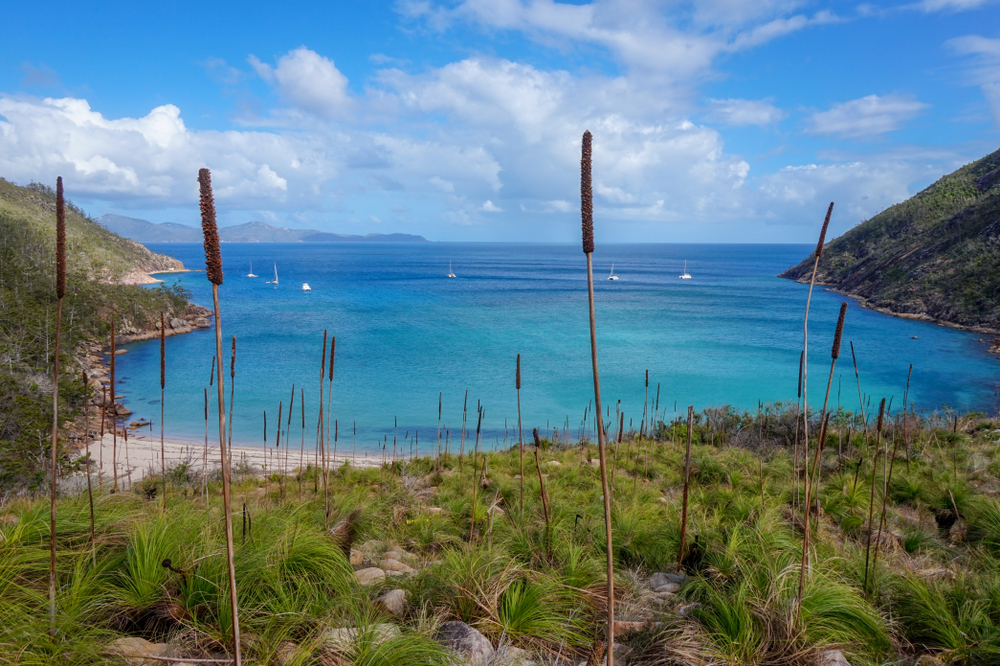 North West Island
Small but perfectly formed, this lovely long island is the largest coral cay in the Great Barrier Reef and is surrounded by a massive sandy beach and an enormous lagoon.
The total area of North West Island is just over 1km square and it is the second largest Coral Cay in the area and an important breeding ground for turtles and birds.
Location
North West Island is situated approximately half a day's sail (75 kilometres) from Gladstone and north west of Heron Island within the Capricornia Cays National Park.
Why we love it
Bushwalking on the island
Incredible chance to get close to nature
Humpback whales migrating south in October
reef walking
diving and snorkelling
Fishing
Rock pools at low tide
Rays, turtles and fish life
Nesting and hatching sea turtles
Major hatchery for thousands of migrating sea birds such as sooty terns
Explore the area
It takes about 2 hours to walk around the island. On low tide you can walk out on the reef within the lagoon and explore the rock pools.
Top tips
You must limit your fishing and you can only fish in authorised zones
Mooring and winds 
Anchorage is excellent against the island's fringing reef
Provides shelter from south easterly winds of up to 30 knots
Two public moorings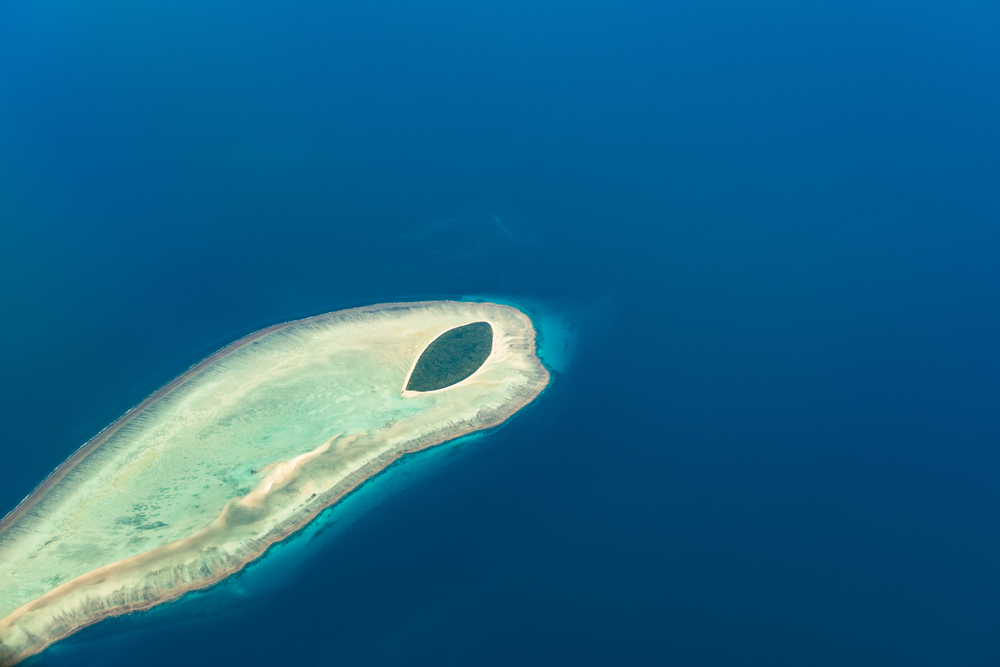 Lady Musgrave Island
"We visited the reef on our trip from the Gold Coast to the Whitsundays, it is essential you get the tide and the weather conditions right for entry but it is definitely worth it and was the highlight of the trip." John Cowpe
Sailors love Lady Musgrave Island for its safe anchorage as the island lies within a protected lagoon stretching eight kilometres around the island.
Lady Musgrave is one of the most unspoilt islands on the Great Barrier Reef and is set on 3000 acres of living reef and surrounded by a vast turquoise lagoon. This lagoon is framed by a huge, circular coral wall which protects the inner lagoon, leaving it calm and crystal clear and offering some of the best snorkelling on the Great Barrier Reef. Cowpe
Location
Located only 52km from Bundaberg,
Why we love it
Located only 52km from Bundaberg,

Manta rays, reef sharks and sea turtles

Safe snorkelling and diving

Remote and untouched

SUP boarding

Nesting ground for green turtles and loggerhead turtles
Explore the area
Lady Musgrave Island has 22 breeding seabird species including white-capped noddy terns, silver gulls and black-naped terns.
Top tips
Arrive in daylight to avoid the few coral heads that lie just below the surface of the atoll when you drop anchor.
Mooring and winds 
There is an easy, well marked entrance between coral cliffs

The bottom is mainly sand with good holding and you are free to anchor where you want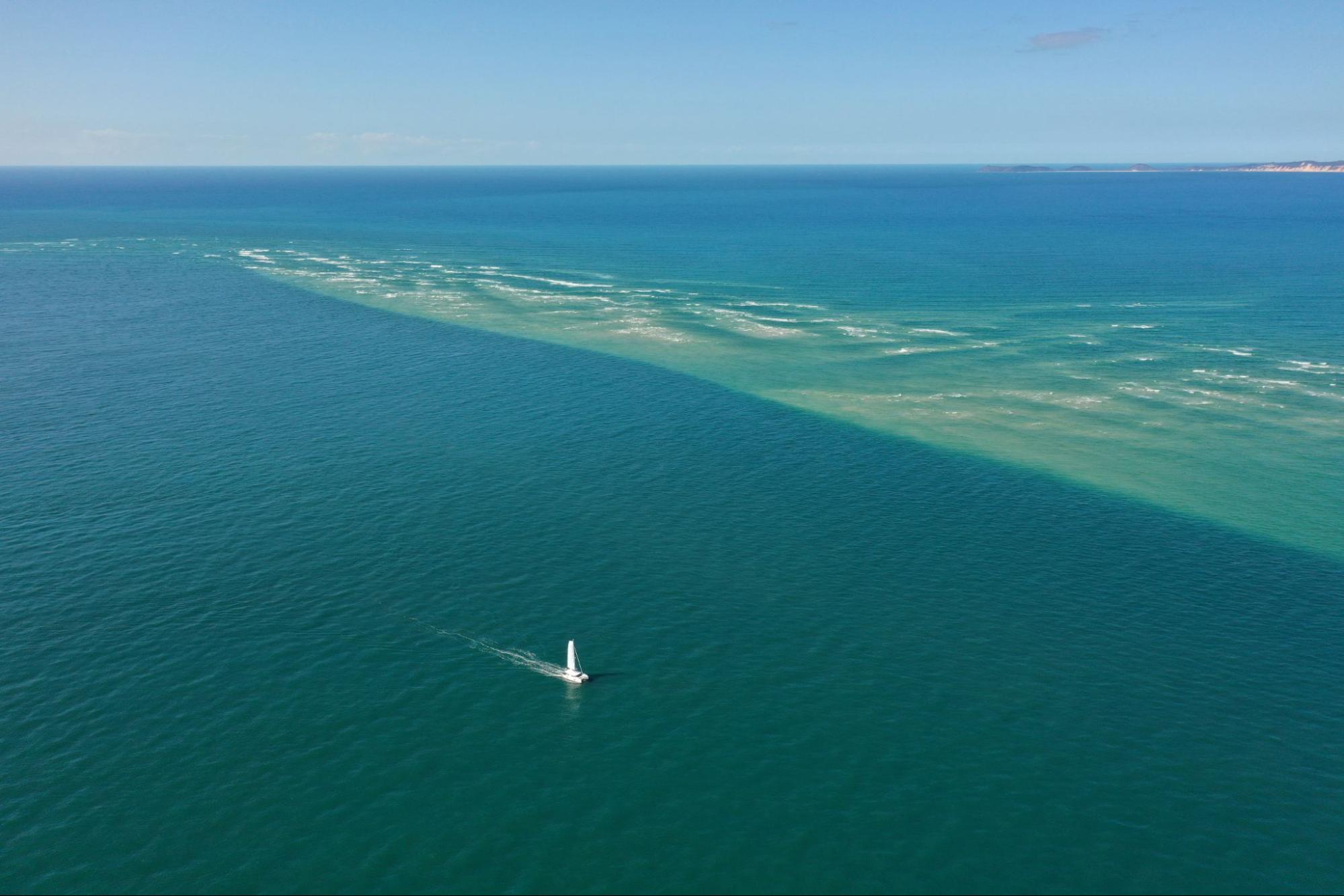 Vlasoff Cay
WARNING – Although Vlasoff Cay is a tiny sand bar in the middle of the Pacific Ocean, it can actually be very crowded as it has become a "bucket-list "Insta worthy" destination.
Day tours by boat operate regularly and heli tours also fly to and land on the white sandy cay.
Location
Vlasoff Reef is an outer reef of the Great Barrier Reef and located just north of Green Island. It is approximately a half day sail (20 nautical miles) out of Cairns.
Why we love it
Diving
Beautiful fringing reef
Snorkelling
Fishing
Explore the area
With only a tiny area of unvegetated sand, all of the action here is on or in the water that surrounds the cay.
Top tips
Vlasoff Cay and the surrounding Reef are in a Conservation Park Zone which allows you to . fish off a boat and even spear fish here within limitations.
Mooring and winds 
There are three blue public buoys on the western side of Vlasoff Cay and you can also navigate through the bommies to anchor on the sandy flats on the western side or head out to the eastern side of the cay where day-trip boats often anchor.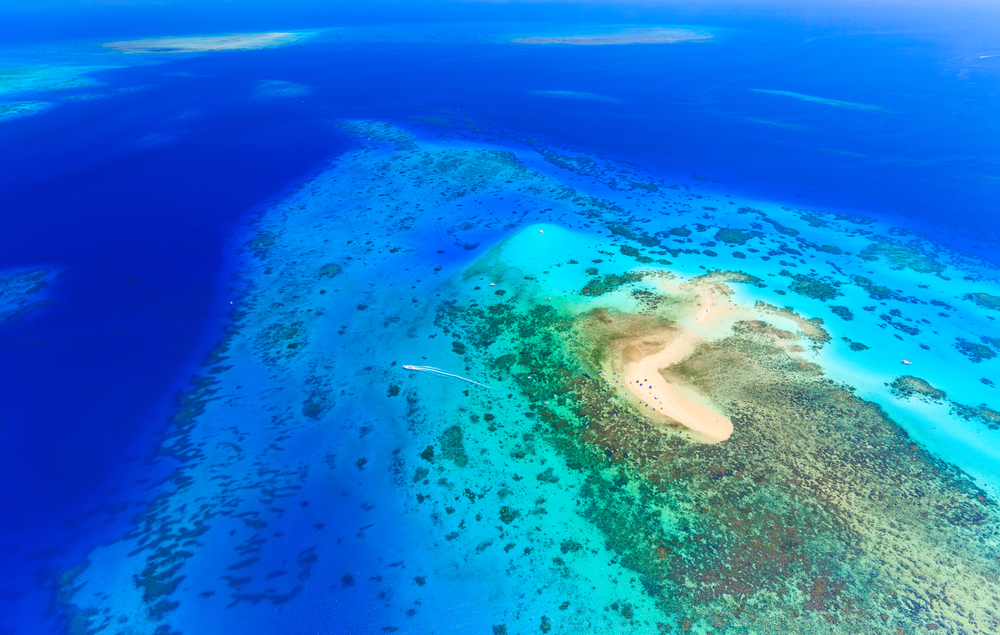 Butterfly Bay
Butterfly Bay is a is a one-kilometre long, sheltered bay that is a popular anchorage,
Location
Northern side of Hook Island.
Why we love it
Offers great protection from south and southeast winds
Snorkelling along beach and bay edge
Butterflies
Birdlife
Colourful reef fish
Scuba diving
Swimming
Explore the area
At certain times of the year the creeks and the bush are full of thousands of large blue Ulysses butterflies.
Top tips
Be wary of tidal currents when moving towards the centre of the bay, away from the edges
This is a Marine National Park Green Zone so no fishing allowed
Mooring and winds 
Limited public moorings
Protection from south and southeast winds
Heron island
Heron Island is a true coral cay, framed by white sands, crystal clear waters and acres of coral with colourful marine life. It is a nature lover's paradise, sitting right on the Great Barrier Reef.
Location
80 kilometres (50 miles) north-east of Gladstone Park
Why we love it
Green and Loggerhead turtles and turtle hatchlings
Over 20 dive sites, half of which are only 15 minutes from the beach
Shipwreck to explore
Swimming
Marine life
Explore the area
Scuba divers come to explore the wreck of HMAS Protector.
Top tips
Best time to visit Heron Island is after the rainy period, from April to June. Autumn has cooler daytime temperatures and warm and sunny days, ideal for swimming, snorkelling and fishing. The last of the turtle hatchlings are in May.
Mooring and winds 
Good anchorage with two public mooring buoys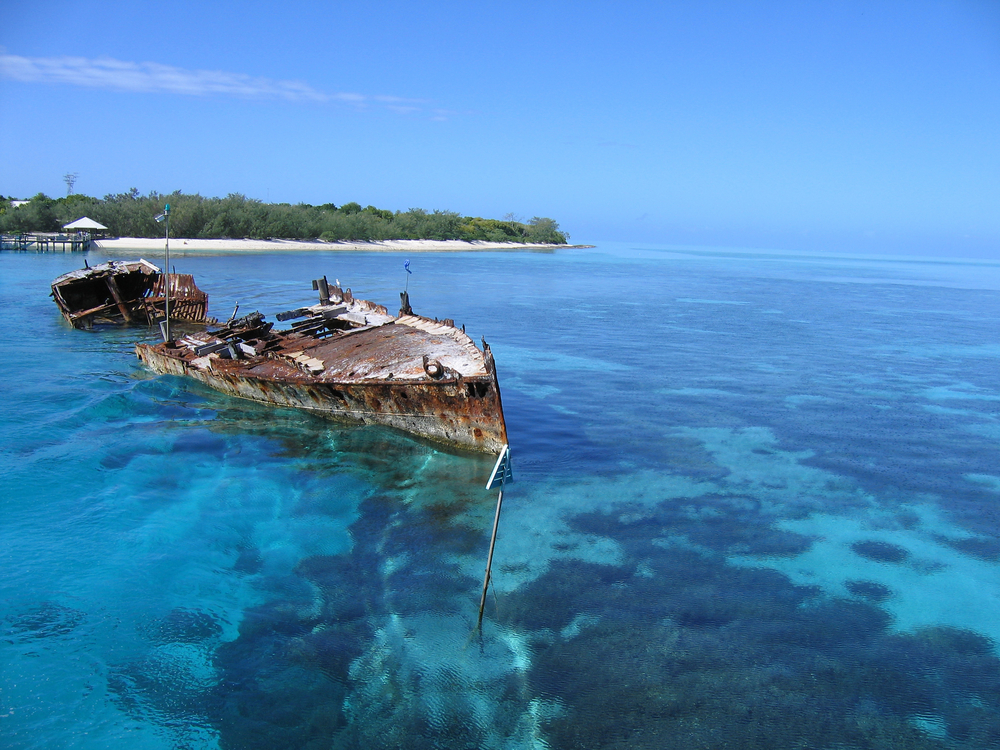 Percy Isles
The Percy Isles are famous for their multitude of picturesque anchorages that sit between the four islands (plus one very small island) fringed with palm shaded golden sandy beaches.
Middle Percy still has its original homestead which is occupied by the island's caretakers. The island has a long tradition of welcoming cruisers who still gather to share sundowners and food at the large A-frame structure on the beach.
Basic facilities include chairs and tables, solar powered lighting, BBQ, fire pit, shower and toilet, as well as some local produce available to purchase.
Location
120 km southeast of Mackay
Why we love it
So many anchorages
Beautiful beaches and secluded bays
Coconut trees
Incredible birdlife
Kangaroos
Sandy beaches
Excellent swimming
Lots of walking tracks
Magnificent views
Kayaks, SUPs and fishing rods
Explore the tidal lagoon, on foot, at low tide
Snorkel the lagoon and mangroves at high tide
Explore the area
The cruisers A-frame hut is a small double storey hut on Middle Percy Island that is worth visiting. It is filled with memorabilia of cruisers who have passed through the area, with some plaques dating back as far as the 70's. Expect to see kangaroos and even goats.
Top tips
Allow at least a couple of days to stay here and explore this incredible area..
Mooring and winds 
Lots of anchorages east, south, north and west so you can anchor at any time according to wind direction.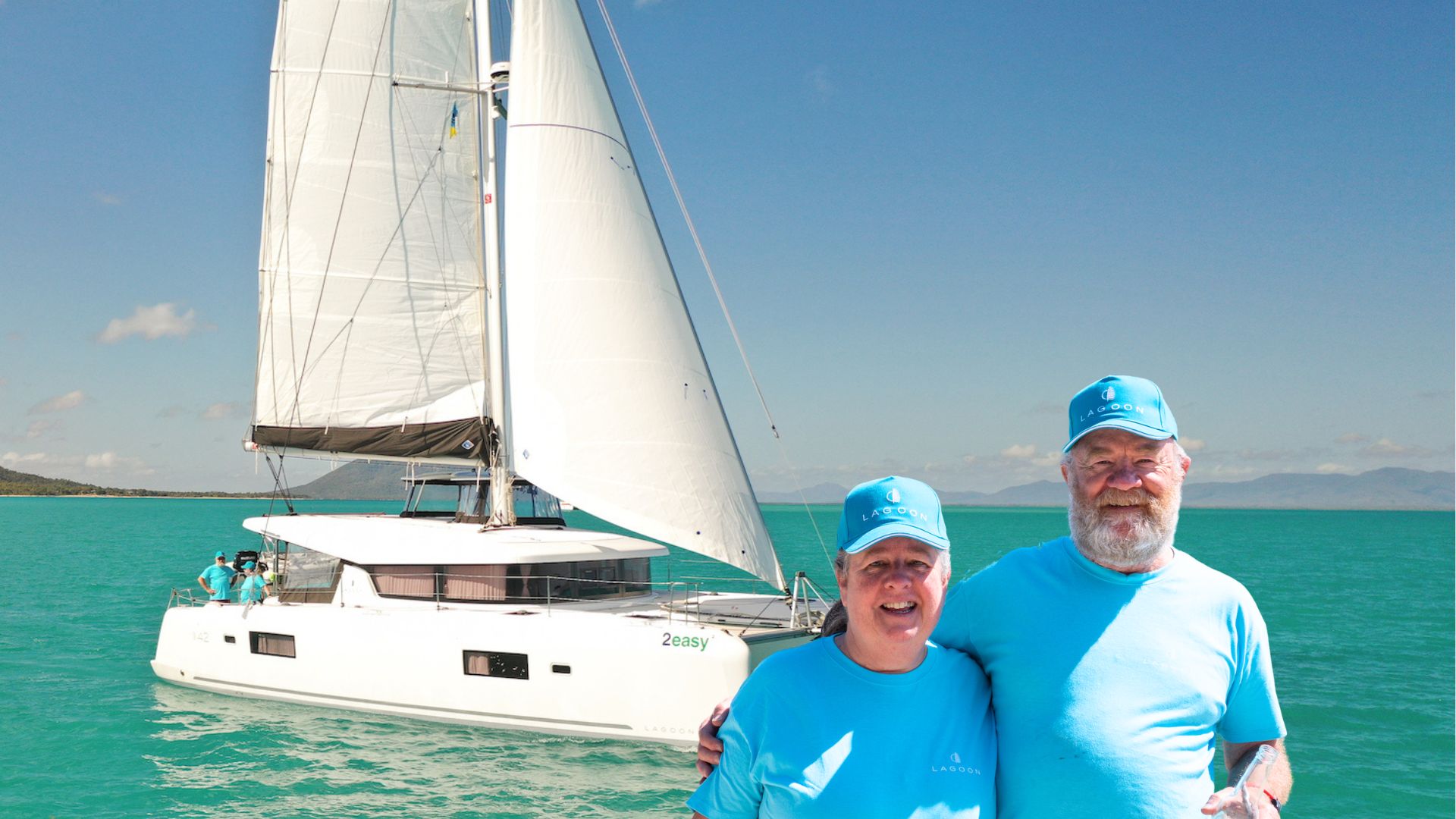 "I first saw the very first Lagoon 42 that came to Australia at the Sydney boat show in 2015. I just felt that it had everything I needed, we purchased the boat through TMG and we've been looked after very well by all the staff. We've really enjoyed the boat the first 5 months" – Ross Smith Lagoon 42.
read more