Cruising Directory Tasmania
TMG Yachts Cruising Guide Australia
The Lagoon Escapade Whitsundays 2022 is a wrap and what an event it was! 15 boats and 50 attendees joined to celebrate the love of Lagoon Catamarans over the course of 2 days.
This year, we had John and Marnie from TMG Yachts, Nicky from COBLI, Gill from Vesseltec and Robert from Yoti hosting the event.
This event could not have been possible without our fantastic supporters; Lagoon, Yoti, COBLI, The Boat Works, Sea Spray and Signature Yachts.
Welcome to Tasmania's Cruising Directory. Using the experience of Lagoon owners Kerry and Bryn Wellington, the cruising knowledge of sailors Tania and Greig Ebeling and my (Marnie Ebeling) own adventures around Tasmania we have created the ultimate guide to exploring Tassie by sea.
Navigating various waterways, knowing the best anchorages and getting inspired by new and exciting adventures… This is what you can expect from TMGs Cruising Guide. With Lagoon catamaran owners by our side, we will be cultivating an ocean map that will give you directions on where to sail next.
What you need to know about Tasmania…
Theisland that lives at the bottom of Australia not only hosts more sheep than humans but also hosts a set of spectacular islands, quiet anchorages and magnificent waterways. As long as you are set to take on the cold fists first, brave the chilly sea and you're prepared for unusual wind and weather patterns you are sure to enjoy your time spent in Tassie.
Getting to Tasmania…
Many cruisers fantasise about taking the journey south to Tasmania but whether you are a seasoned sailor or a novice there is one thing standing in your way. For many, it is Bass Strait that is enough to turn even the most experienced away from taking on this adventure. We don't want to sugar coat it, you need to be well prepared for the unpredictable weather that comes from Bass Strait, time is your greatest asset. Whether you are crossing from the north or the south you need to WAIT, watch the weather using the most reliable sources and don't take unnecessary risks. As always do your necessary checks prior to departure.
Tasmania is a little different…
When it comes to mobile reception, if you want to have any you will need to make the move to Telstra or at least get a sim. Gas is also an unexpected challenge if you want to refill your stainless gas bottle this is very difficult and only some places will do this. Otherwise you will have to go reusable. Hiring a car can be expensive, if you need one for an inland trip make sure to book ahead.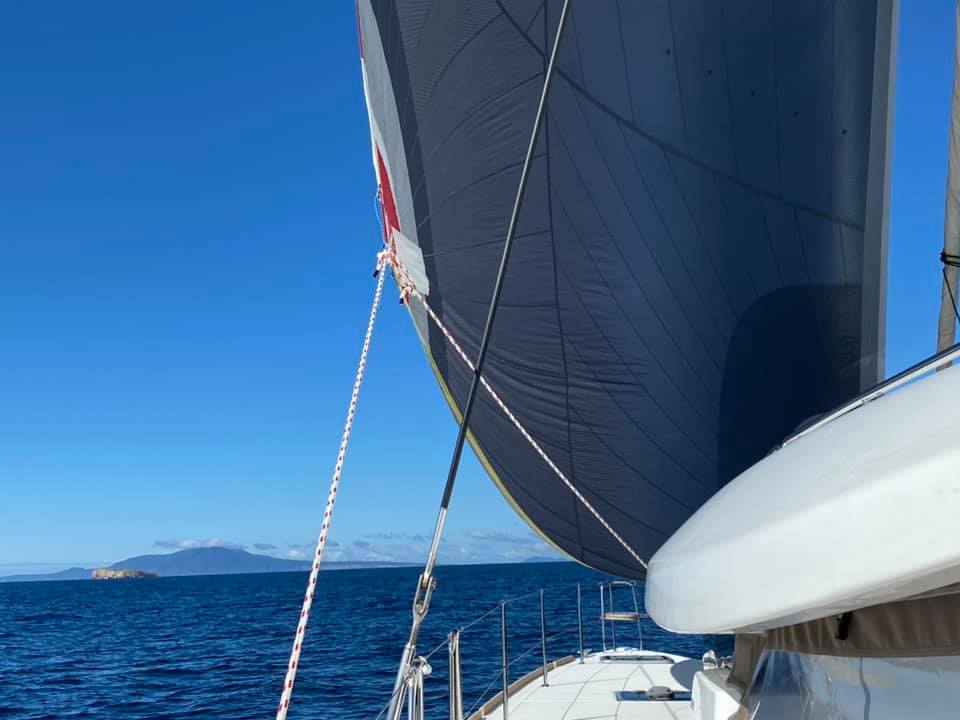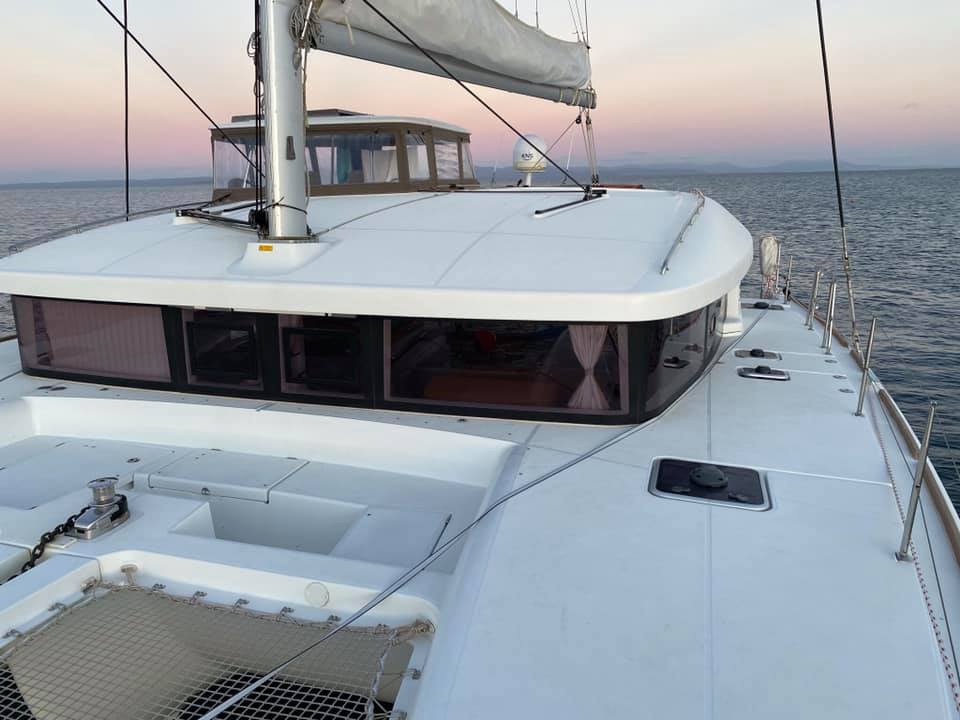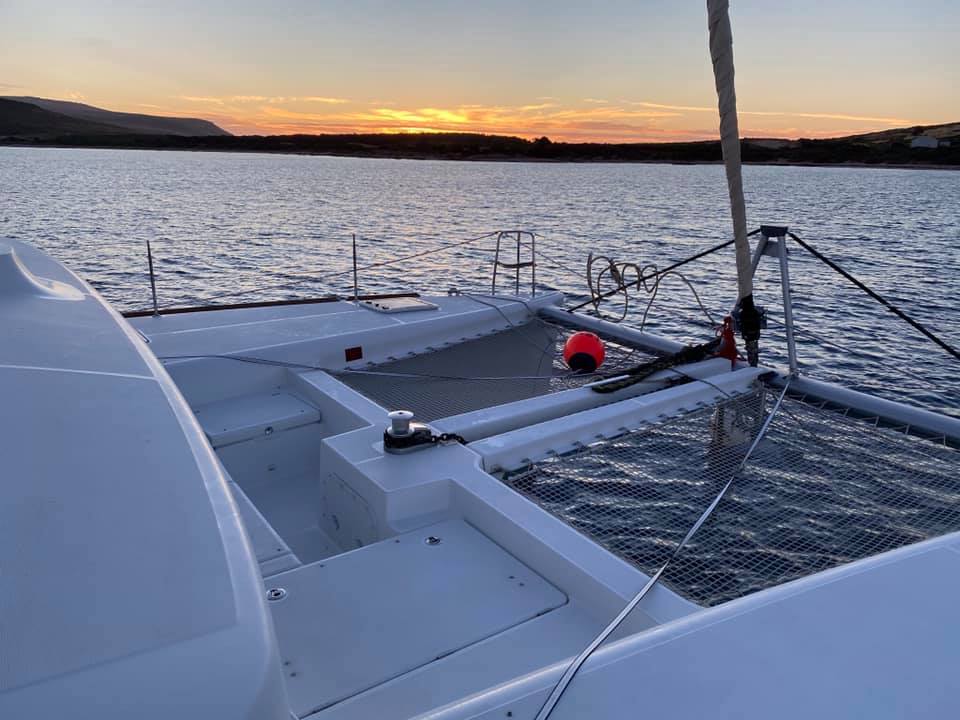 Furneaux Group
Just North of mainland Tasmania lies a group of over 50 islands including; Flinders Island, Cape Barren Island, Royden Island and Clarke Island. These islands are a fabulous place to stop off on your way across Bass Strait and are reknowned for high granite mountains, simply passing by is a treat for the eyes.
Where to stop…
Flinders island is home to Lady Barren town, the ideal place for supermarkets, car hire and fuel. The locals are also very friendly.
Trousers Point (Flinders Island) – A crowd favourite. Here you will find public moornings, camping facilities, Strzelecki ranges and picturesque views.
Spike Cove (bottom of Flinders Island) – red rocks similar to the Bay of Fires.
Royden Island – the ideal exit point if you're heading north is very protected with lovely walks and Cape Barren geese.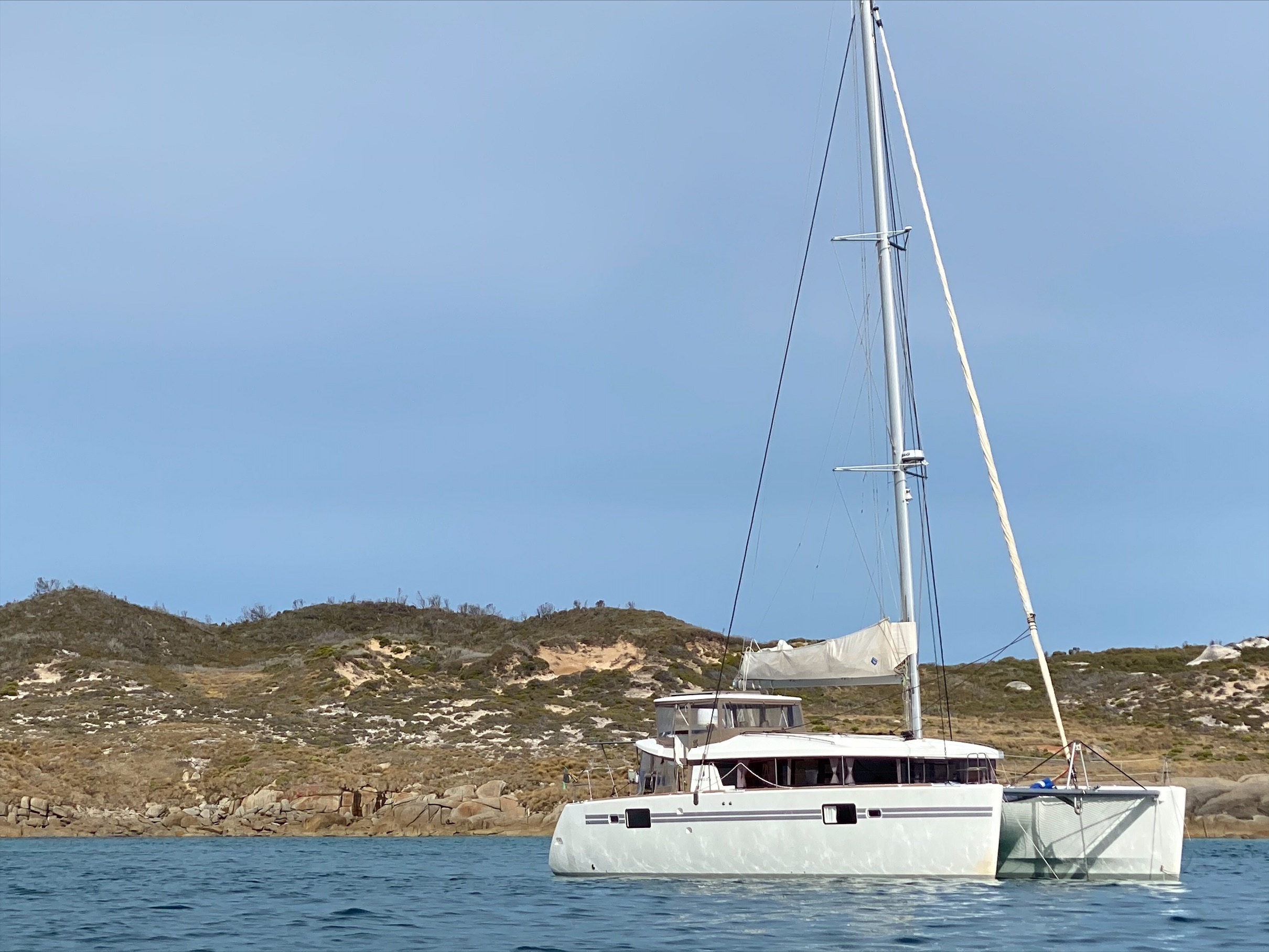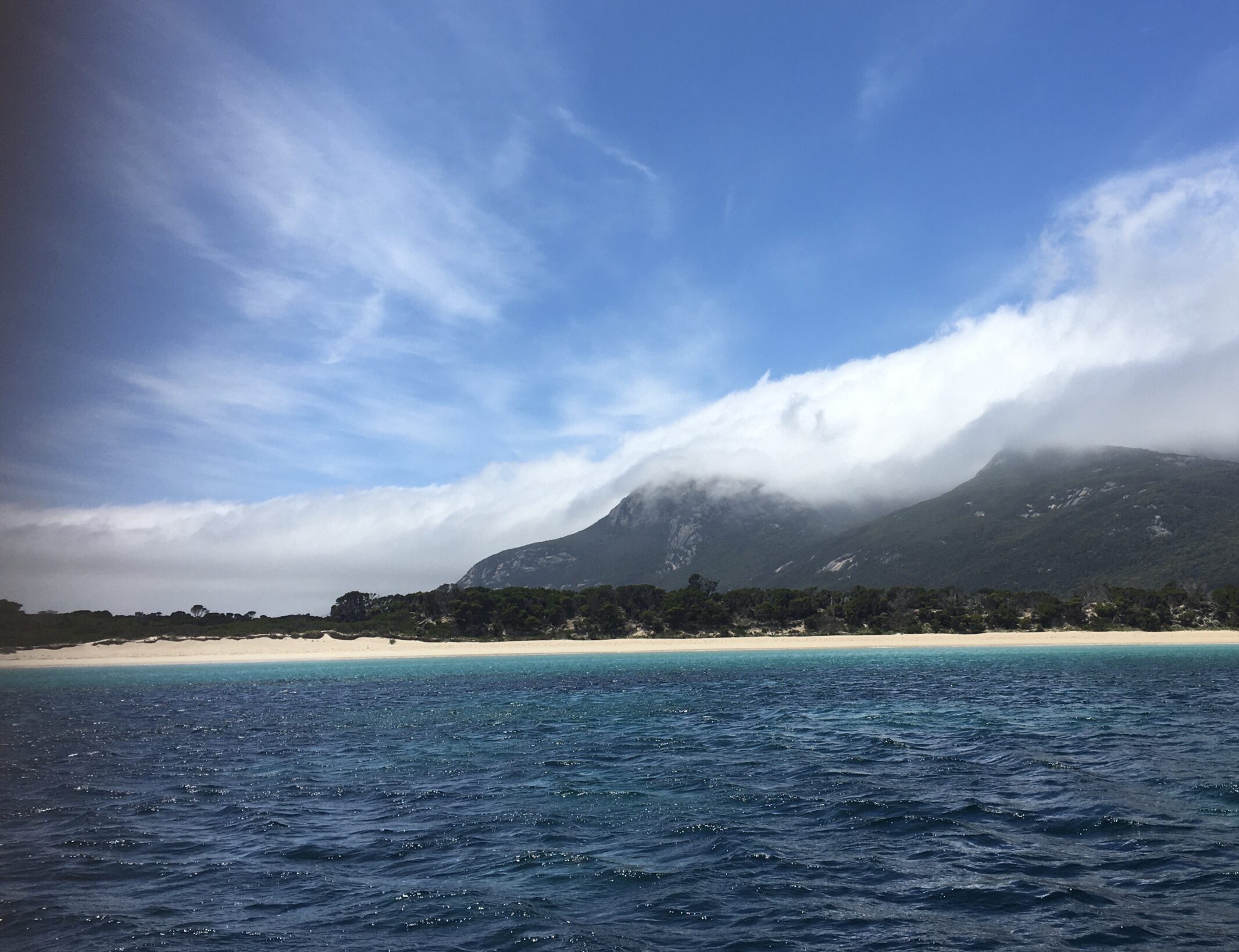 St Helens
The Bay of Fires is a popular tourist attraction in the North East of Tasmania the favourites being Binalong Bay and The Gardens. Unfortunately for yachties, this strip of beaches is prone to nasty Easterly winds making it a tricky spot to anchor. For those wanting a more peaceful nights sleep, St Helens is only a short drive to the beaches and offers marina berthing and a slice of civilisation. Please note there is a bar crossing to get into St Helens.
Marina of choice…
St Helens Wharf – Easy access to the main town for shopping and supplies.
Food…
The Wharf Bar and Kitchen – metres from the marina, enjoy 5 star food and cocktails.
St Helens Bowls Club – Enjoy bowls with a side of oysters.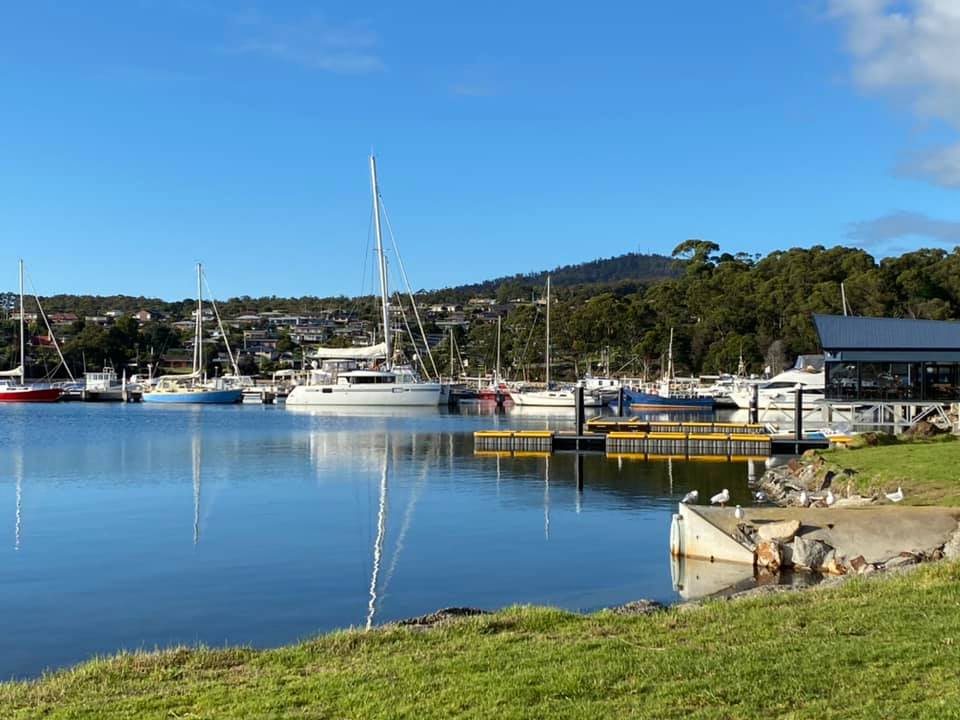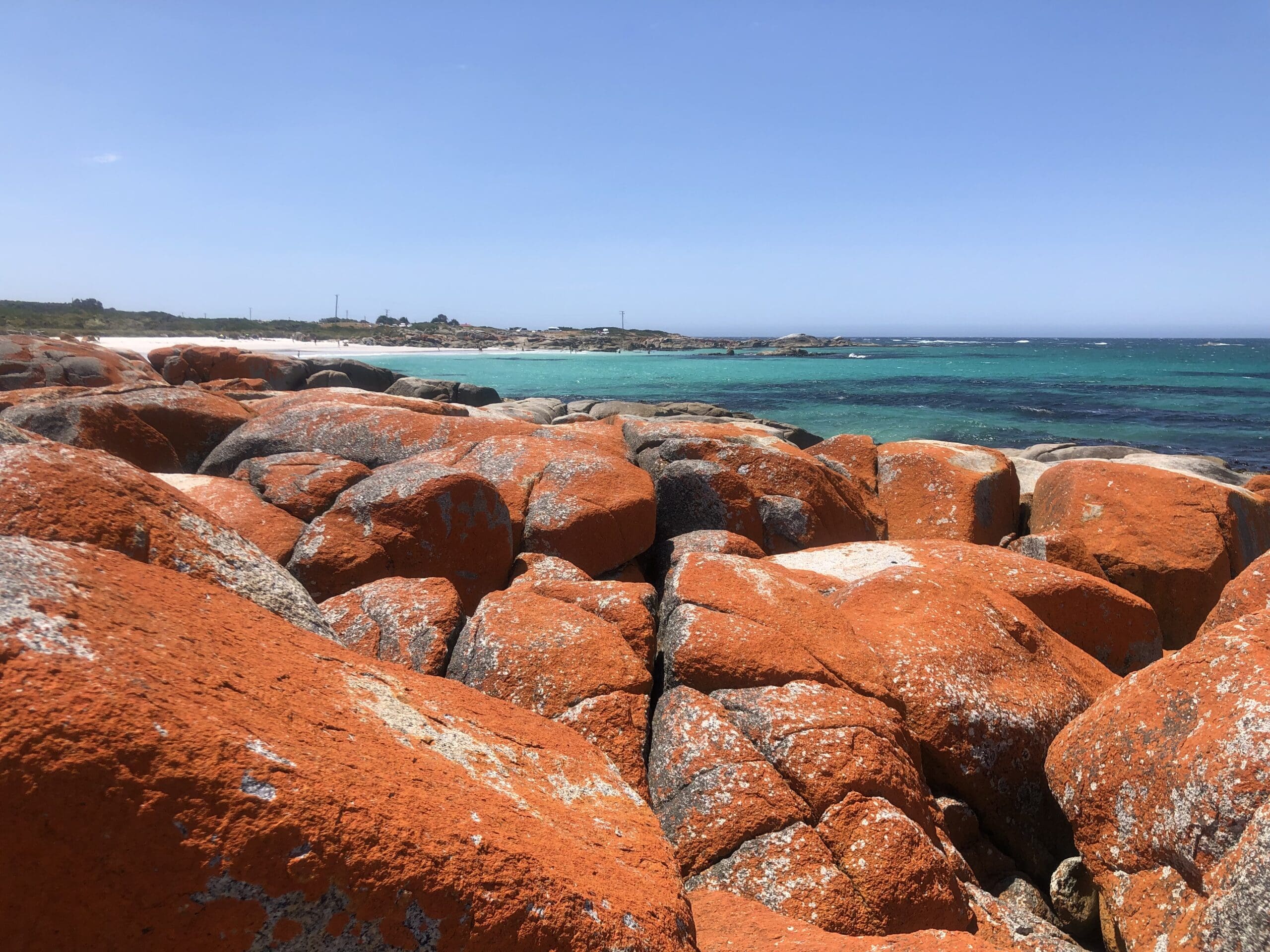 Wineglass Bay
Wineglass Bay is definitely a MUST DO. Prone to Easterly breezes the southern end of the bay curls around and becomes extremely protected.
Wineglass Bay is brimming with hikes, take the dinghy ashore and explore. The most spectacular vantage point is from Wineglass Bay lookout or take the Isthmus to Hazzard bay track.
Alternative anchorages…
If the conditions are not right for spending time in Wineglass Bay, Freycinet wraps around and Honeymoon Bay is a great alternative with a few options for food and supplies nearby.
Bryans Beach is another spot to avoid bad weather.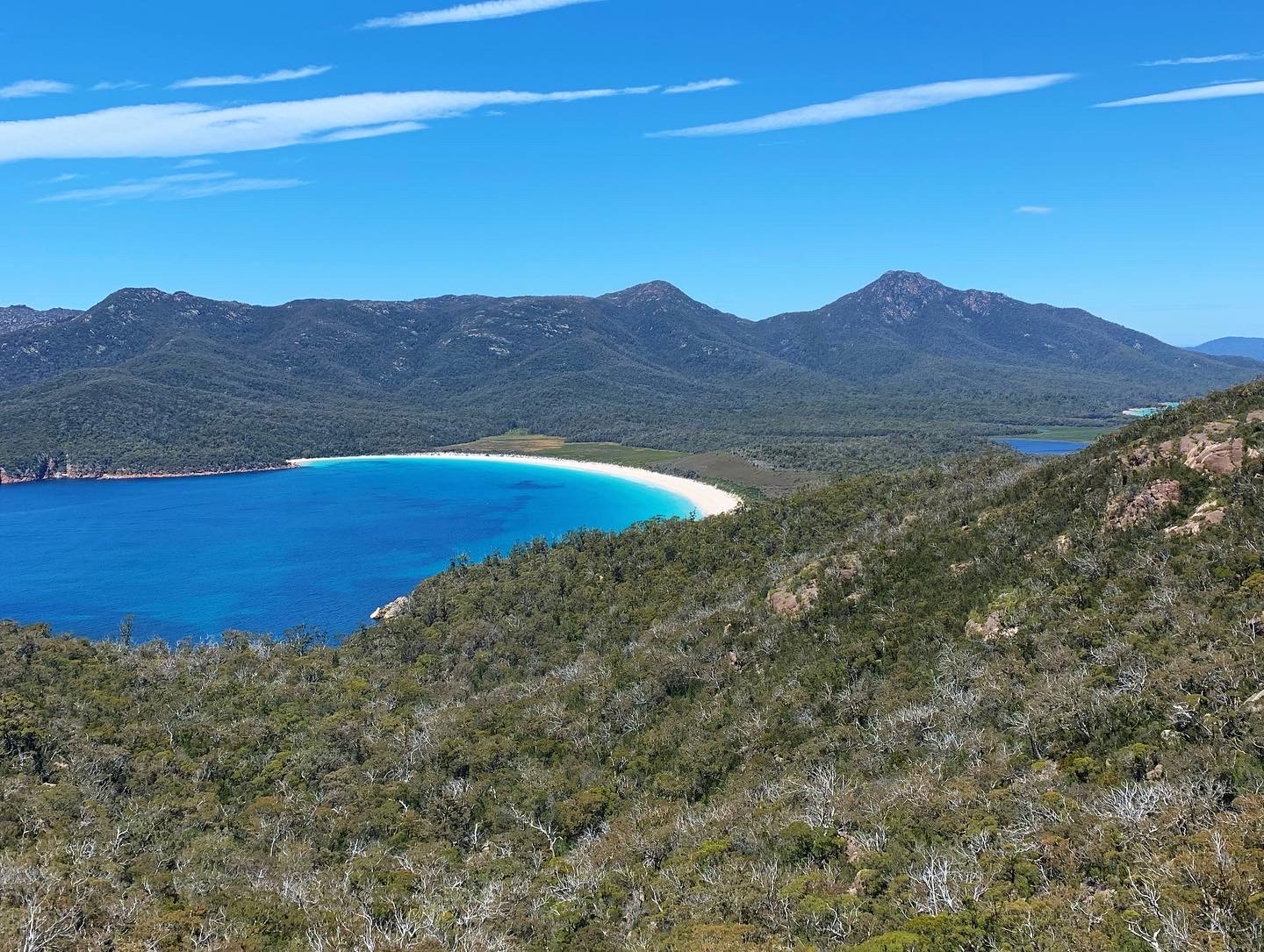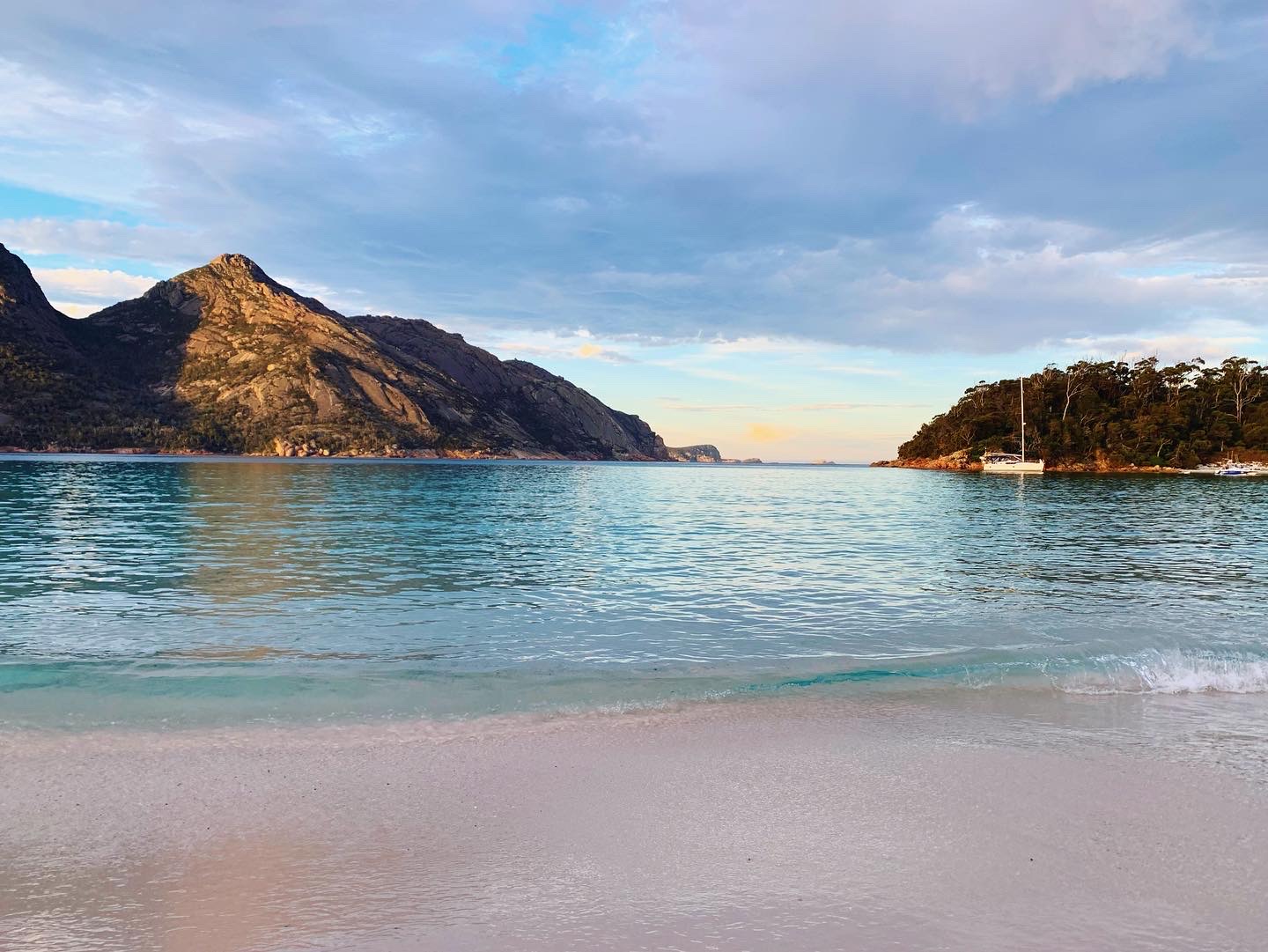 Eagle Hawk Neck/ Pirate Bay
Eagle Hawk Neck is extremely underrated considering its extremely clear water and the large list of local attractions within walking distance.
Nearby attractions…
Doo Town – Every house has a name with "doo" in it. Whether you are an adult or a child this is quite entertaining.
Blowhole – Depending on the tide and conditions you can see this from above, we accidentally walked onto the rocks and found the cave, fortunately, there was not a wave in sight.
Devils Kitchen – A unique rock formation creating an arch.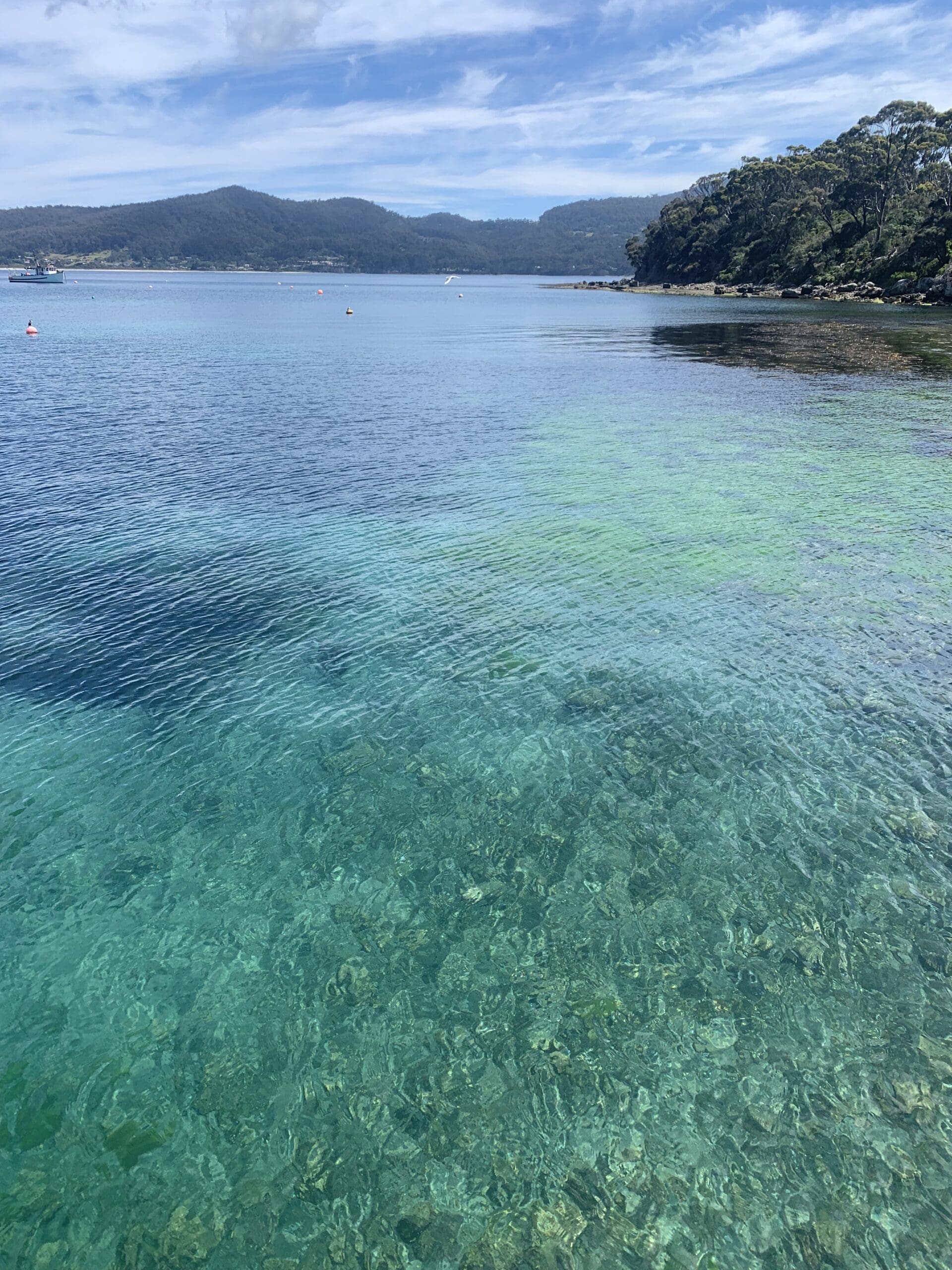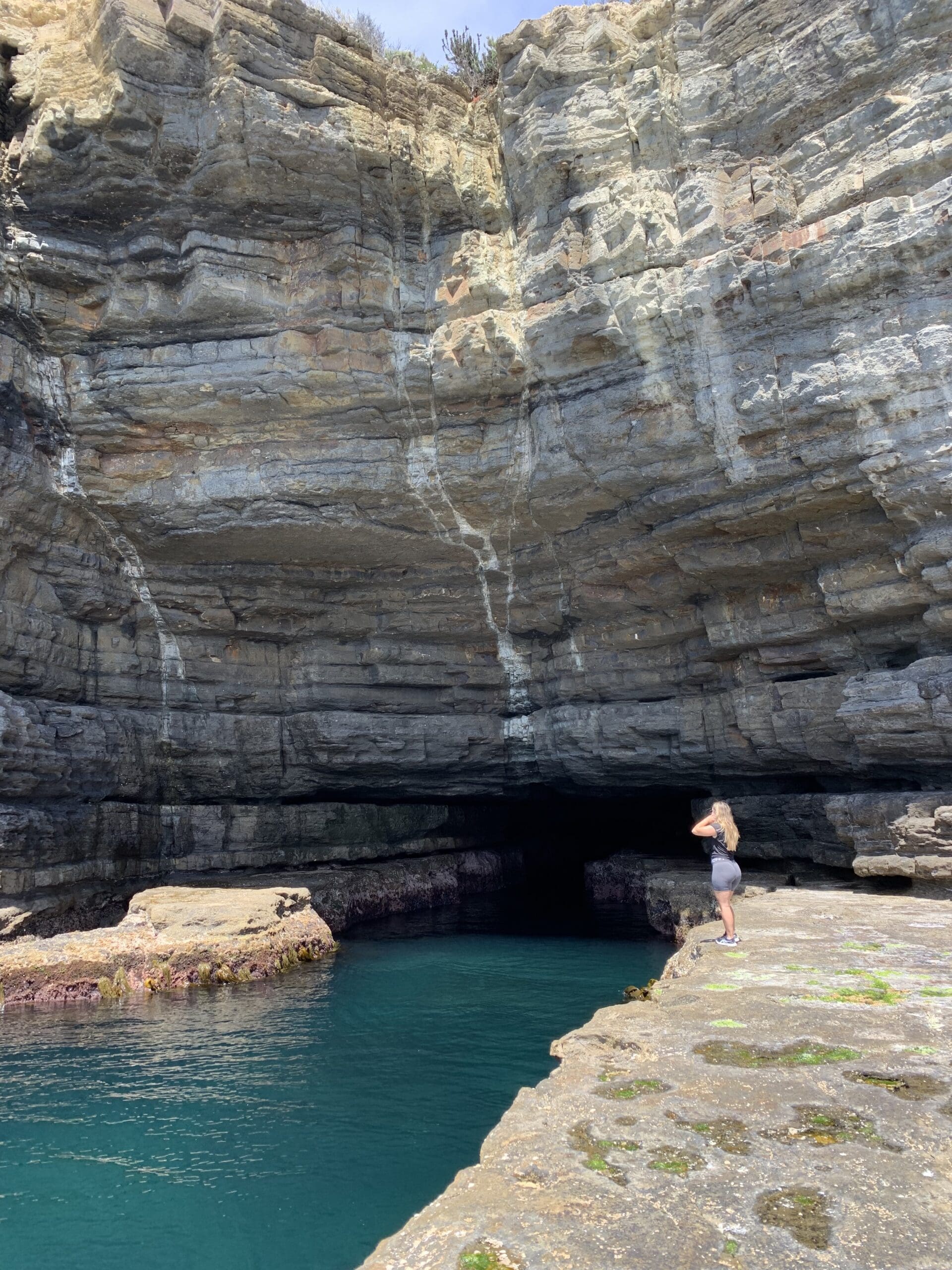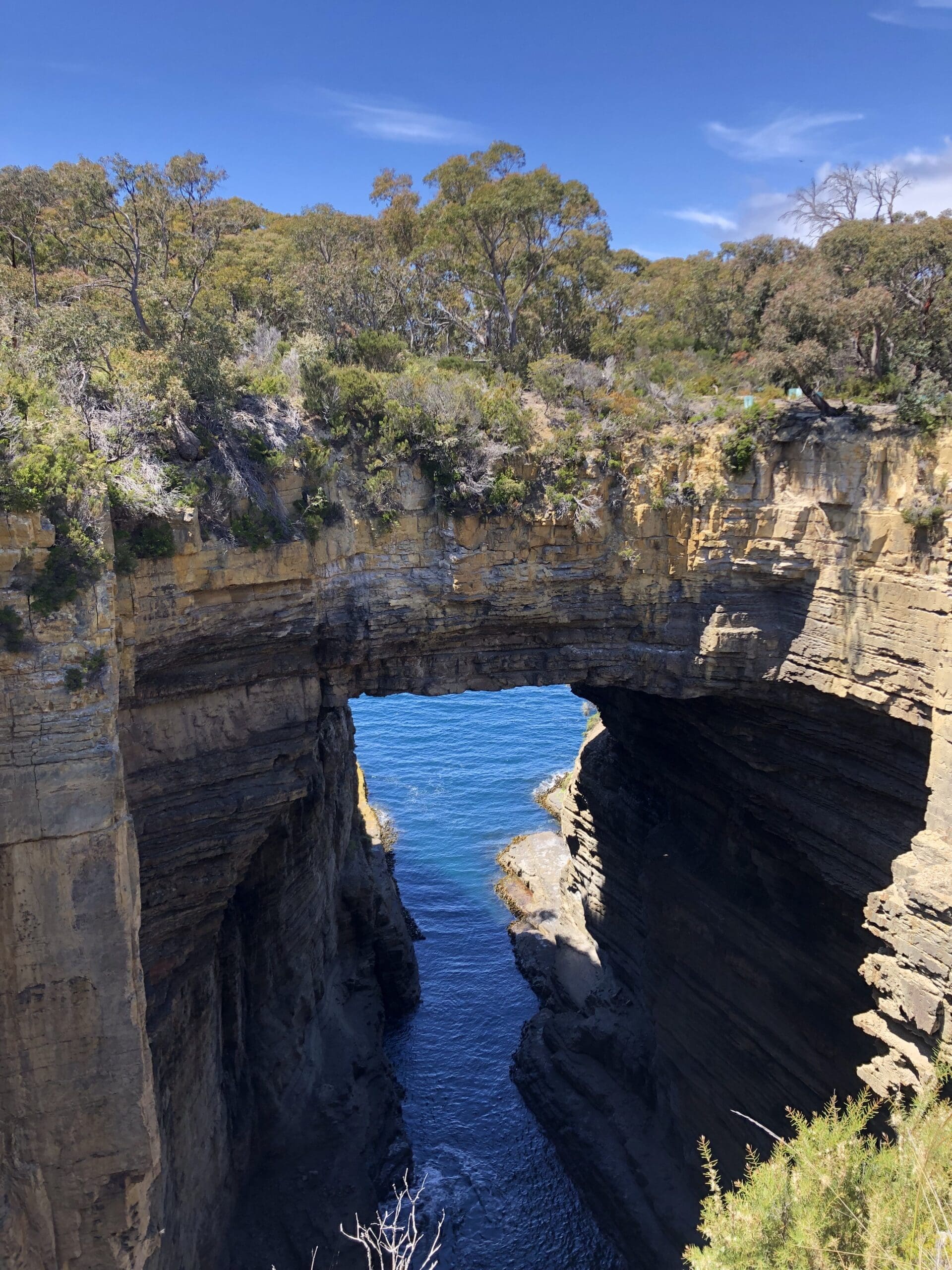 Port Arthur
Whether you are headed for the historical jail of Port Arthur or not the surrounding stretch of land and sea is one filled with majestic rock structures and more dolphins than you can possibly count.
Nearby attractions…
Cape Raoul and Cathedral Rock Pillars – unbelieveavle to sail past
Port Arthur jail (book ahead) the Night Ghost Tour is recommended for those game enough
Top Anchorages
Stinky Bay – Easy access to Port Arthur jail with morings and a lovely beach.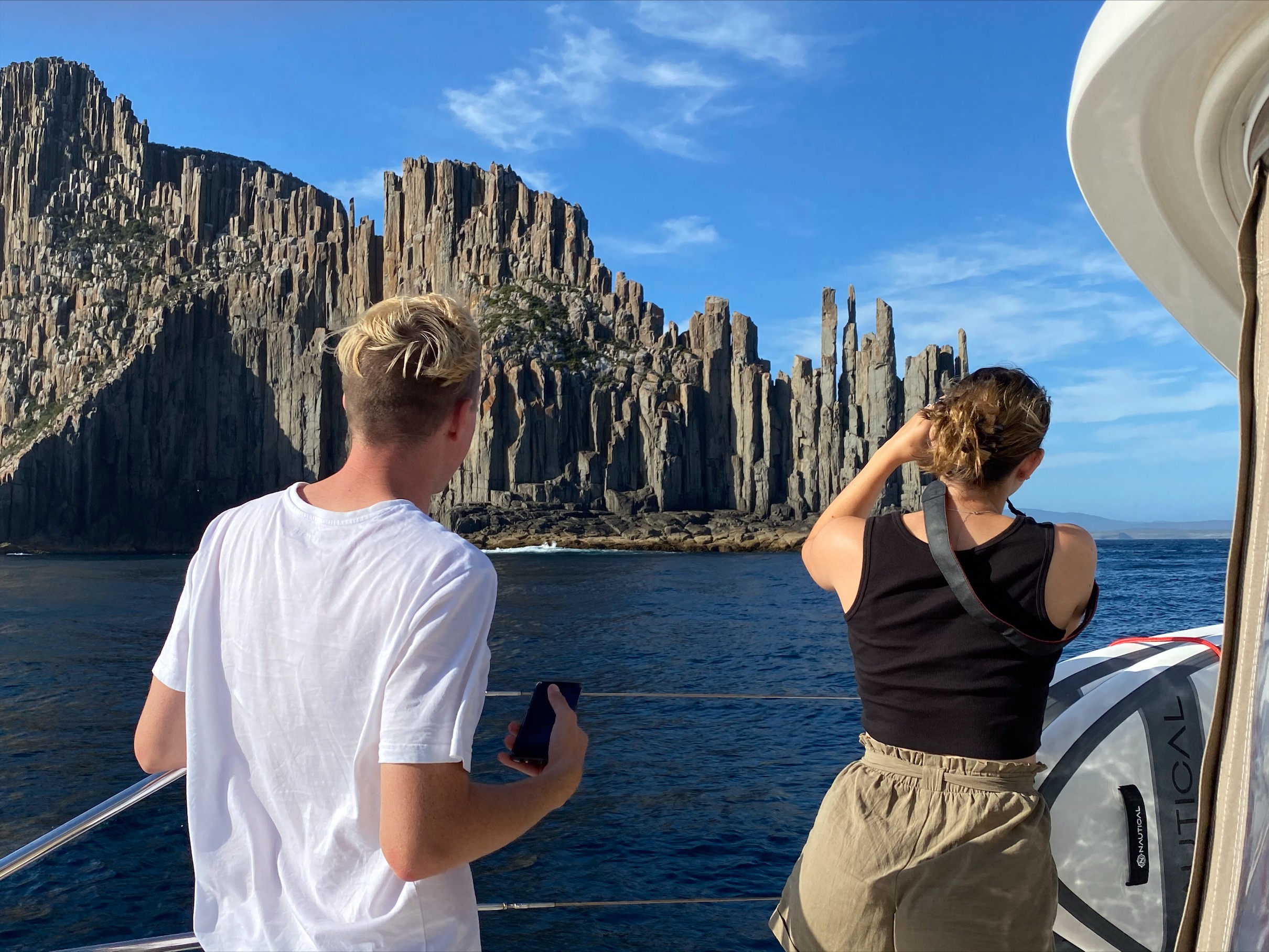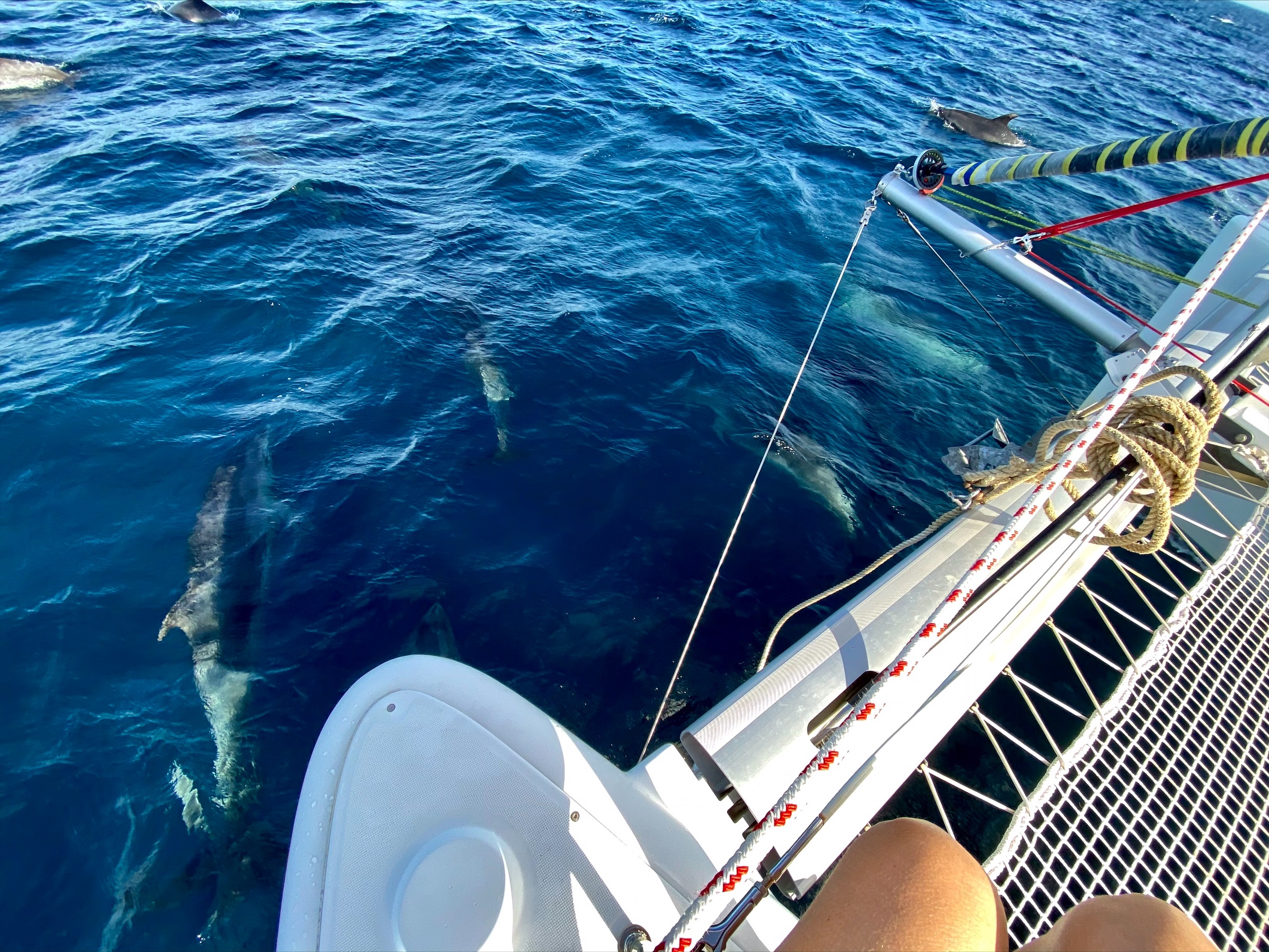 Hobart
The capital city is going to be your go-to place for supplies and settling down at a marina. Like any other city, Hobart is bustling with shops, restaurants and walks to do. If you're planning to go under the Tasman bridge make sure you know your height and the tides.
Marina of choice…
Constition dock – free for 2 nights, there are no facilities but it offers an easy walk into the city. If you're lucky you can get lobsters direct from the trawlers.

Prince of Wales marina is located further out of Hobart but if you have plans to explore inland and want more affordable longterm docking this is a good option. 
Nearby attractions…
Huon River – stunning location with fabulous water reflections. Living Boat Trust at Franklin is welcome to visitors for dinner on a Monday nights.  It can be shallow in places getting there but the Wellingtons did not touch in there 45ft catamaran.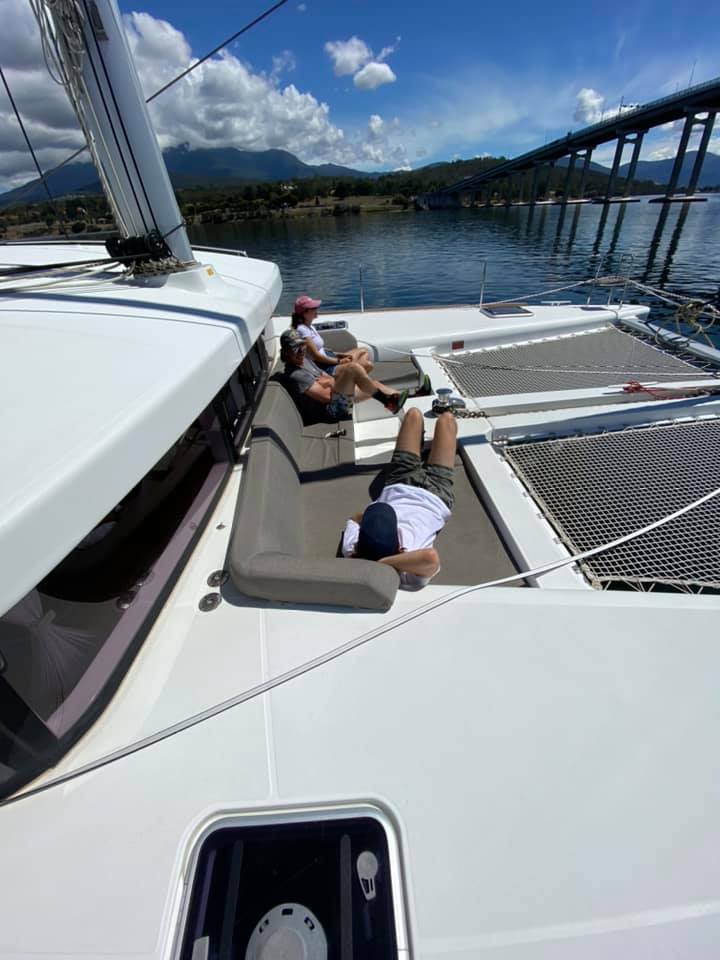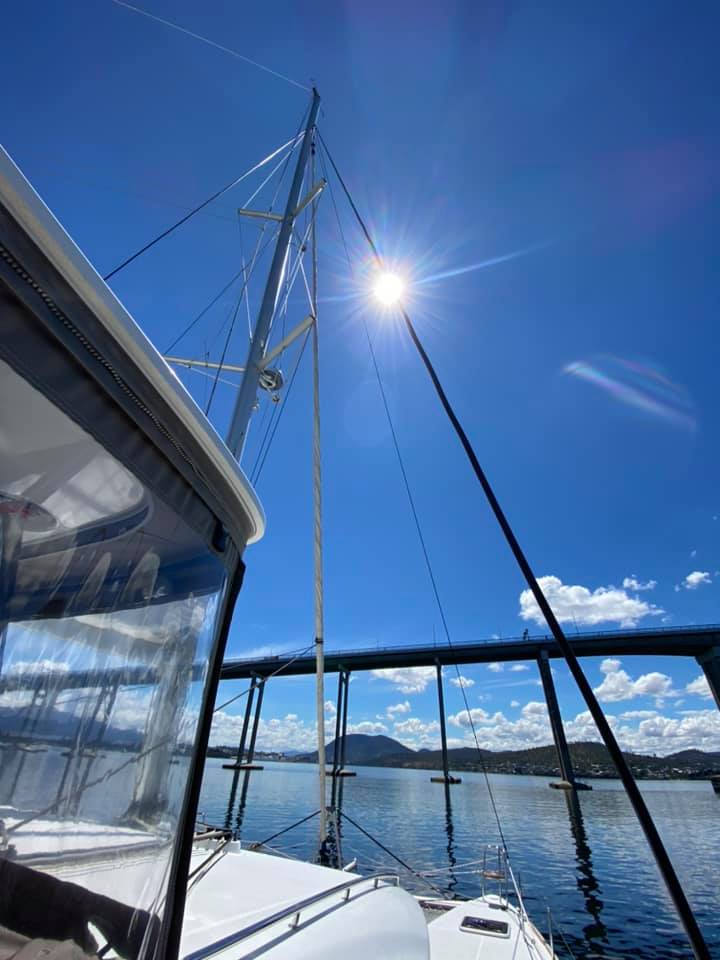 Bruny Island
Anchorage of choice…
Great Bay – Anchor close to the beach for easy access ashore
Nearby attractions…
Bruny Island Beer and Cheese Co
Get Shucked Oyster Bar
Peppermint Bay – Located in parallel to Bruny island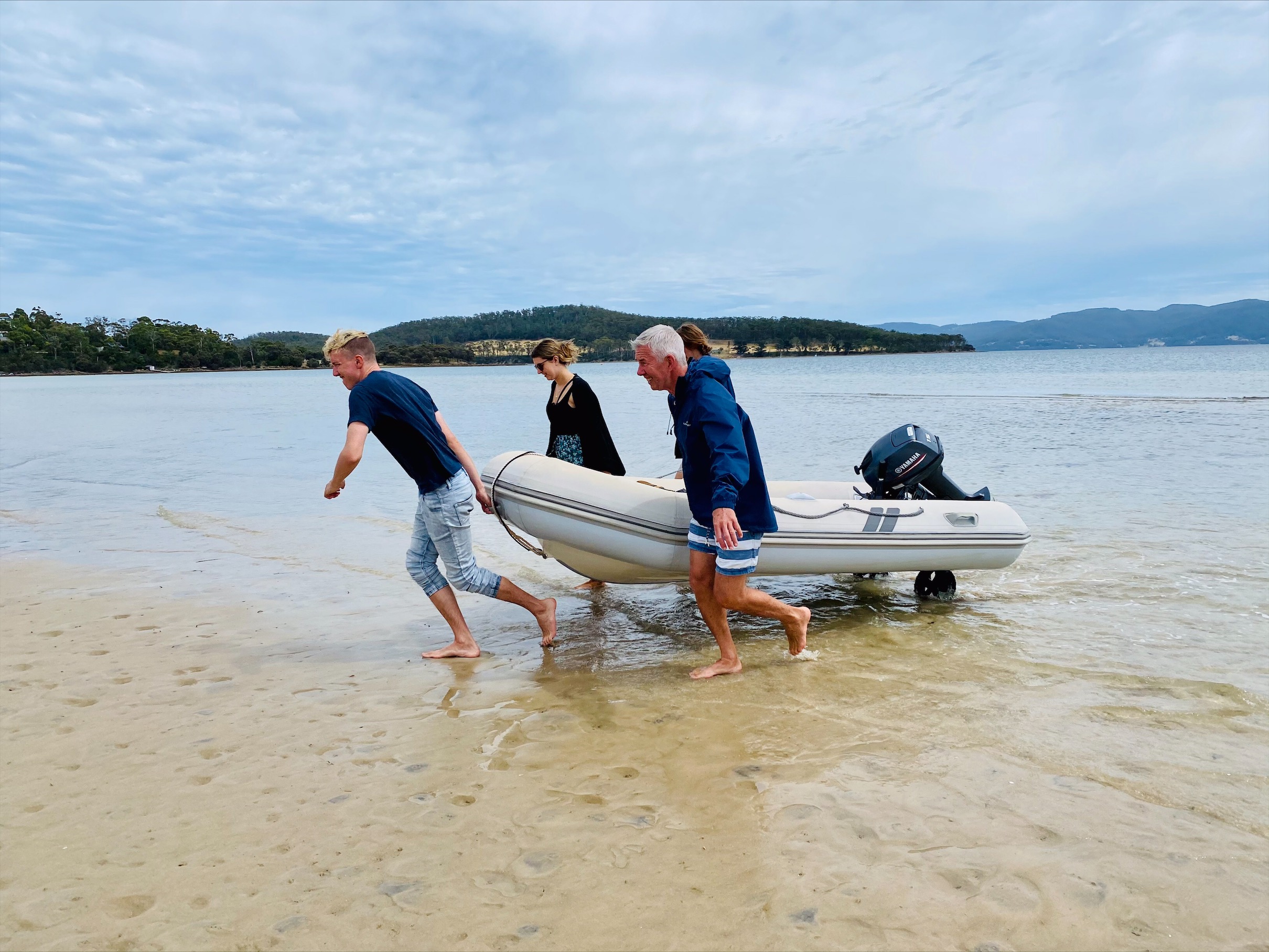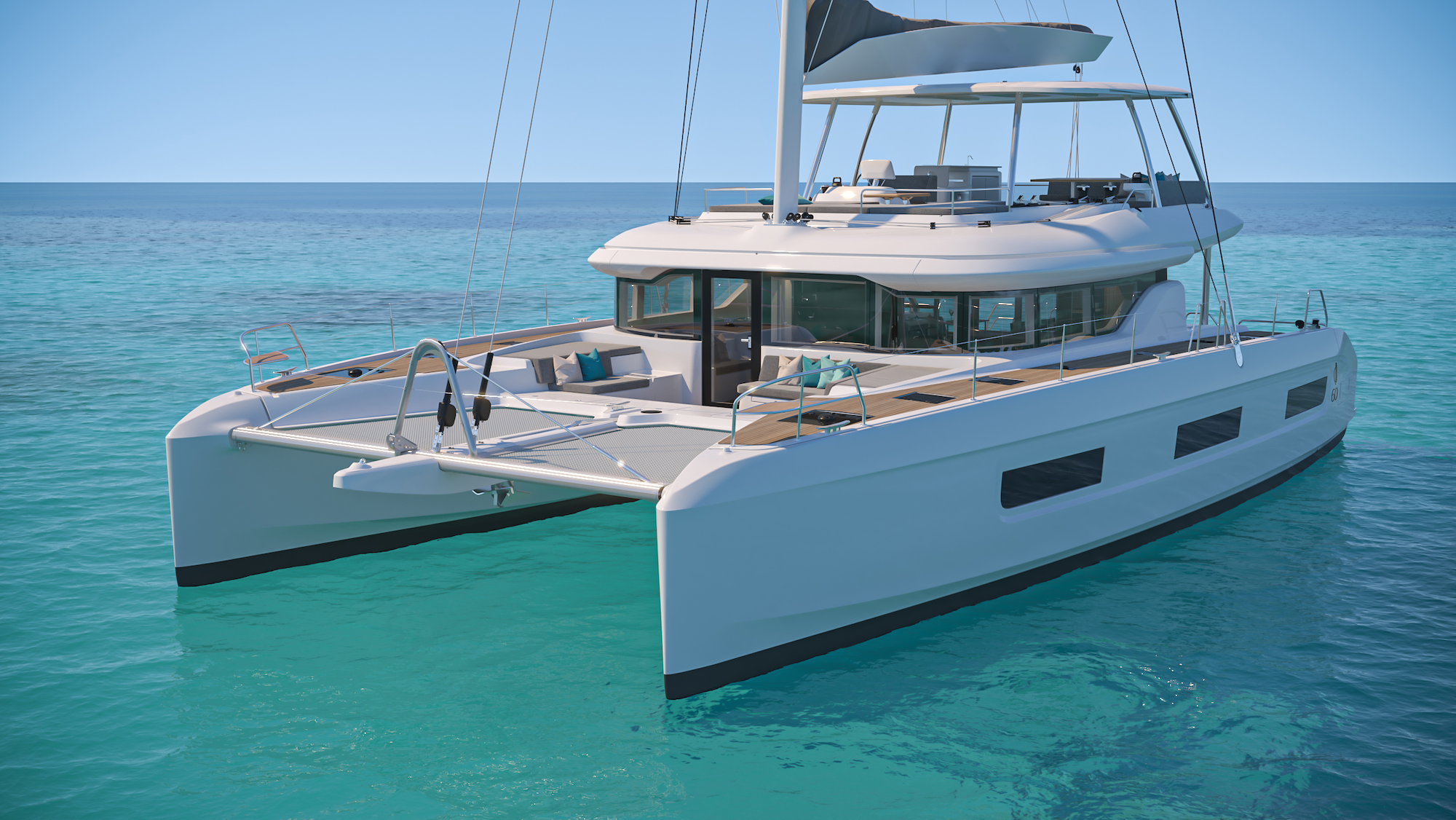 The world of luxury sailing has just been graced with the announcement of the Lagoon 60, and we couldn't be more excited! To shed light on this magnificent vessel, we had the privilege of sitting down with Quentin Beraut, a product manager for Lagoon.
read more