TMG Yachts passion for catamarans explored
Founder John Cowpe and QLD manager Rowan McMahon had a long look on the vessel and this is what they had to say…
Ocean Magazine is the leading luxury yachting publication in the Asia Pacific region. They cover the latest marine and yachting industry builds, trends, information, and events; with fantastic photography and the latest insider knowledge.
In their January publication, Ocean published a great article and interview with TMG Yachts own John Cowpe about the Lagoon brand going from strength to strength, and the booming market for catamarans in Australia and across the globe.
Here are some highlights of the story, reproduced with permission from Ocean Magazine.
"Australia's sheltered waters… are classic catamaran territory. Combine this with the world's largest catamaran builder, Lagoon, and you have a winning combination that Sydney-based The Multihull Group has been involved in for the last two years," writes Ocean Magazine's Kevin Green.
Kevin notes John's industry credentials at the Australian Beneteau dealership, founder of brokerage Yoti, and his collaboration with the Windcraft Group as the perfect background for launching TMG Yachts. John's managing partnership with Peter Hrones and Tim Vine saw the group make great strides within their first year.
"Our ability to offer a wide range of boats – from 38 to 78 feet – means that we can cover most of the Australian market," says John.
"Following up sales with maintenance services has been as important part of company growth," acknowledges Kevin. The aftersales and commissioning service and care delivered by TMG Yachts is well-known within the industry – "Our service and commissioning team are mobile as well, of course, so can go to wherever the customer requires," adds John.
Lagoon's world class facilities in Vendee and Bordeaux build an average of 1.5 boats per day. This "vast output means we can deliver on customer orders in a timely way," John explains.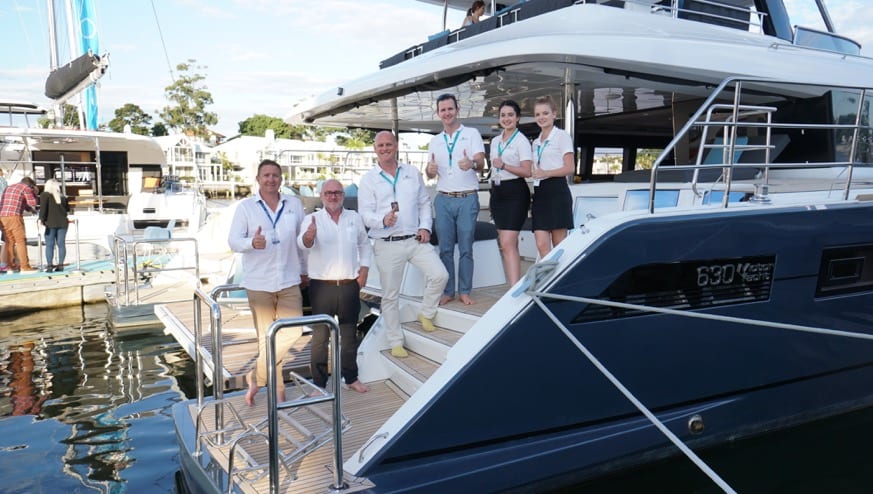 Kevin reminds readers that Lagoon launched 3 new models at the Cannes Yachting Festival in 2017, including the Lagoon Seventy8 motor yacht. John says "With a cruising range of 5,000 nautical miles, the Seventy8 is an ideal power catamaran for Australia and its size is equivalent to a 110-foot superyacht, but you're not paying superyacht prices."
"So far, the Lagoon 42 has been a standout for us, so we're excited about the prospect of the 40 that goes into production in January, and we have two on order already, plus a 50… Features such as taller masts and shorter booms – enabling more efficiency and manageability – and self-tacking headsails really appeal to new customers," John adds.
Kevin notes TMG Yachts strong support of the sharing economy, in particular its relationship with SMARTBOATING, who recently purchased a new 42, based at its new location at Clontarf Marina.
John explains "The sharing economy – facilitated through companies like Navigare Yachting, Click&Boat and Beds on Board, offers exciting new ways of using boats and introducing new people to our sport and lifestyle."
"Supporting clubs and social usage are increasingly part of the boating industry," notes Kevin, adding that this has prompted Yachtshare Queensland to base a fleet if six boats at the Royal Queensland Yacht Squadron to embrace and encourage the "social and onshore aspects of sailing."
The article highlights the success and popularity of the Lagoon Escapades, in the Whitsundays in July, and the much anticipated summer escapade at Lake Macquarie in February, as part of the social fabric of being a Lagoon owner.
"At the end of the day, you don't just make boats to make money. I think this reflects in the companies I've been involved with, which have been successful through their cultures because their people are passionate about the end-user experience," John says.
He concludes "I'll never forget the pride of ownership my father and my family felt when we finally managed to buy our one and only new yacht. Even back then, I realised the responsibility we have as an industry when sailing a yacht because you're fulfilling someone's dream."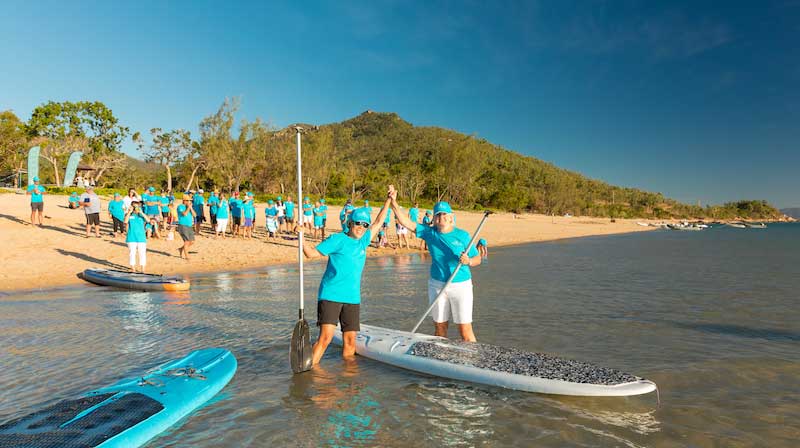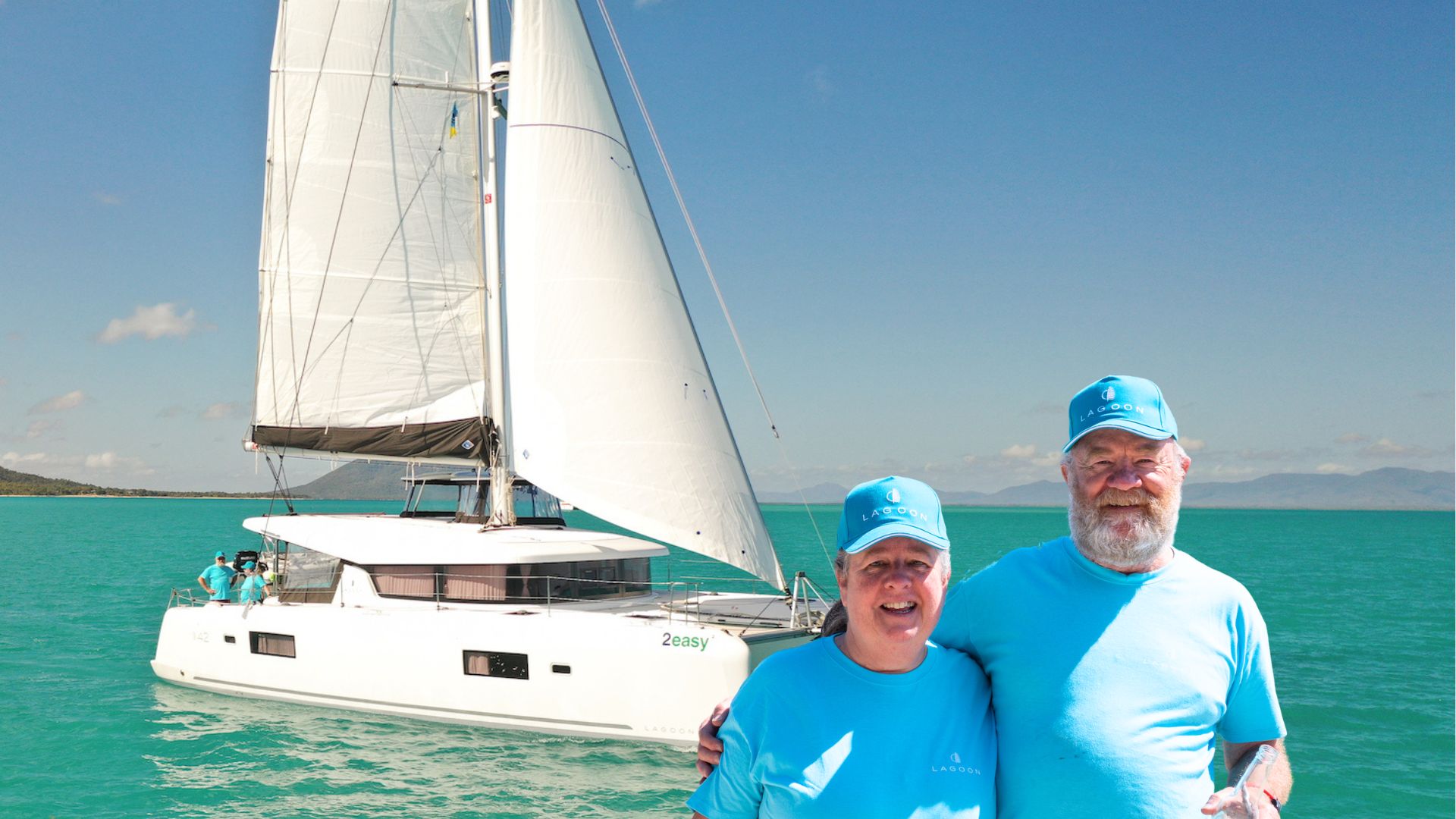 "I first saw the very first Lagoon 42 that came to Australia at the Sydney boat show in 2015. I just felt that it had everything I needed, we purchased the boat through TMG and we've been looked after very well by all the staff. We've really enjoyed the boat the first 5 months" – Ross Smith Lagoon 42.
read more