LAGOON SEVENTY 8 WEBINAR WALKTHROUGH
In May TMG The Multihull Group hosted a walkthrough webinar of the
Lagoon SEVENTY 8
. The tour was advertised to the world with many virtually coming aboard and asking multiple questions.
We recorded the entire webinar and cut it down slightly for your viewing pleasure. We realise this is EXTREMELY long, however we wanted to make sure we covered EVERYTHING. With such a massive boat with so many options and extras we hope this video answers most of your questions.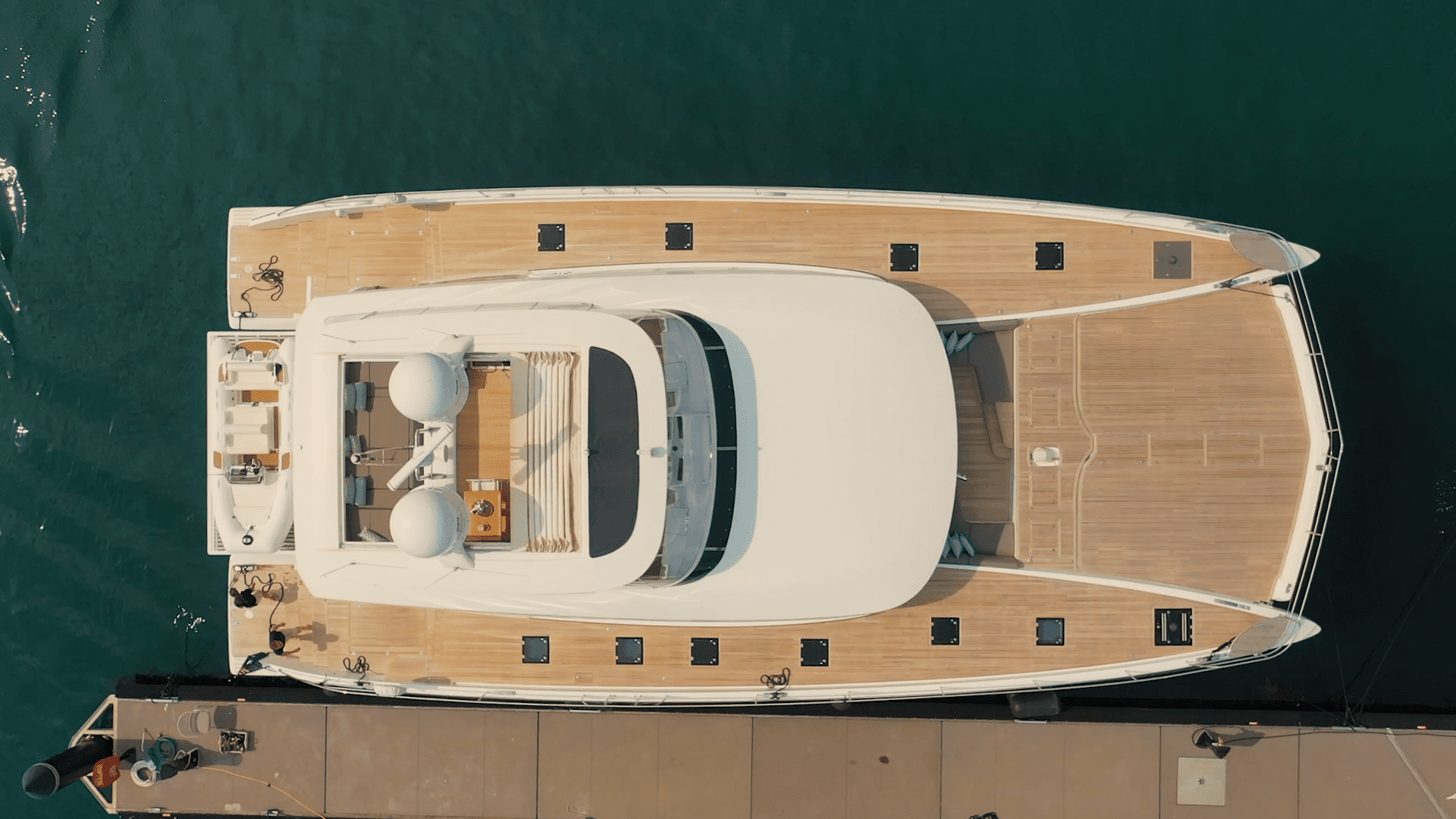 FACTS
LENGTH: 24 METRES
BEAM: 11 METRES
NO LONGER AVAILABLE
RANGE: 4000NM
FUEL CAPACITY: 8500L
TOP SPEED: 19KTS
WALKWAYS: 6FT
STANDING HEIGHT: 2.1M
INVERTERS: 5000W
COLOURING: GREY OAK + WENGE FLOORS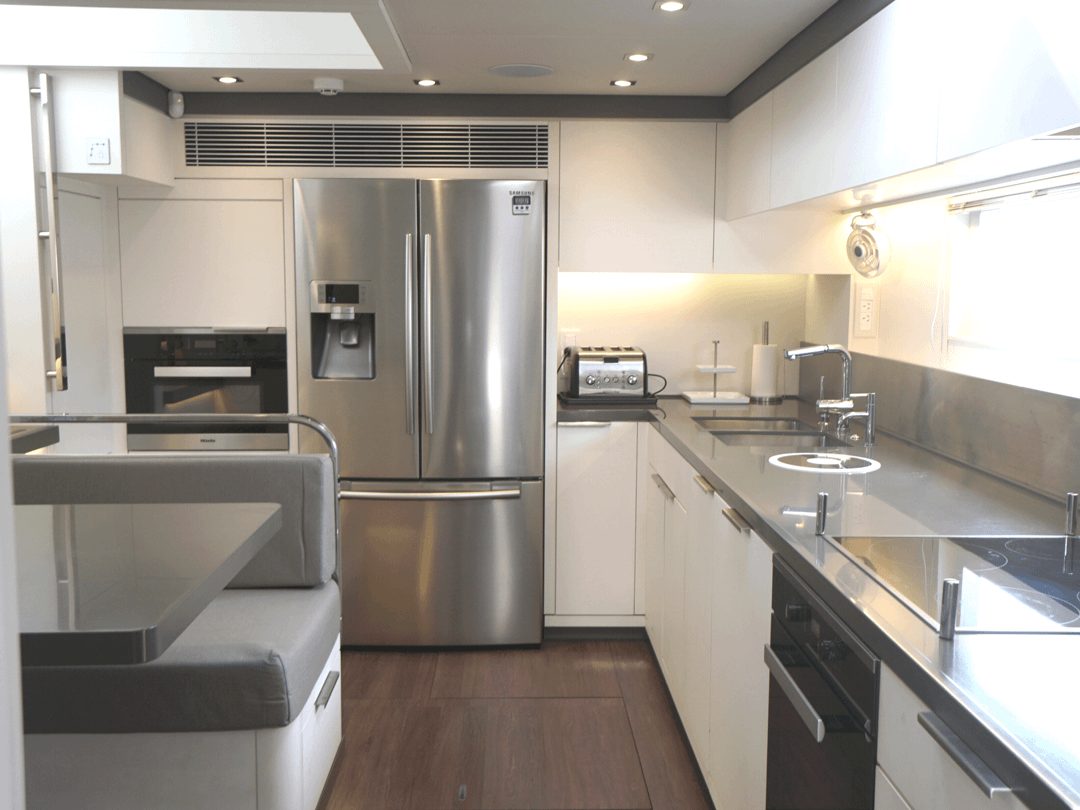 Q1: HOW MANY FRIDGES?
4 FRIDGES
LOCATED IN: Aft deck, Saloon x 2, Galley and Flybridge
+ additional freezers and ice makers.
60+65+400+90= 615L
Q2: HOW MANY CABINS
3 double cabins in each hull.
2 bow crew/ children quarters with bunk beds.
1 port aft crew cabin with bunk beds.
1 port midship VIP guest cabin.
1 starboard aft VIP guest cabin
1 starboard owners cabin.
2 + 2 +2 + 2 + 2 + 2 = sleeps 12.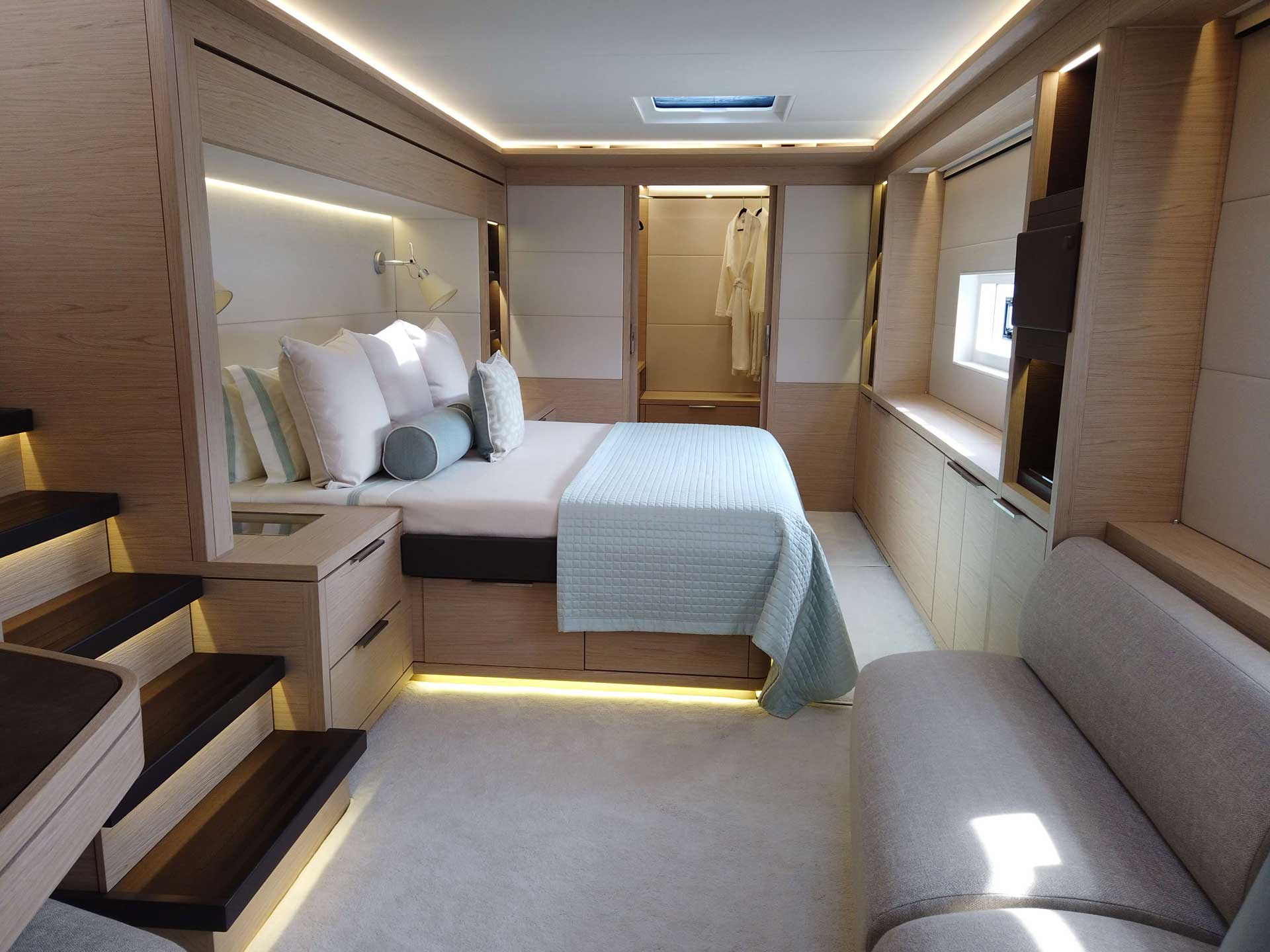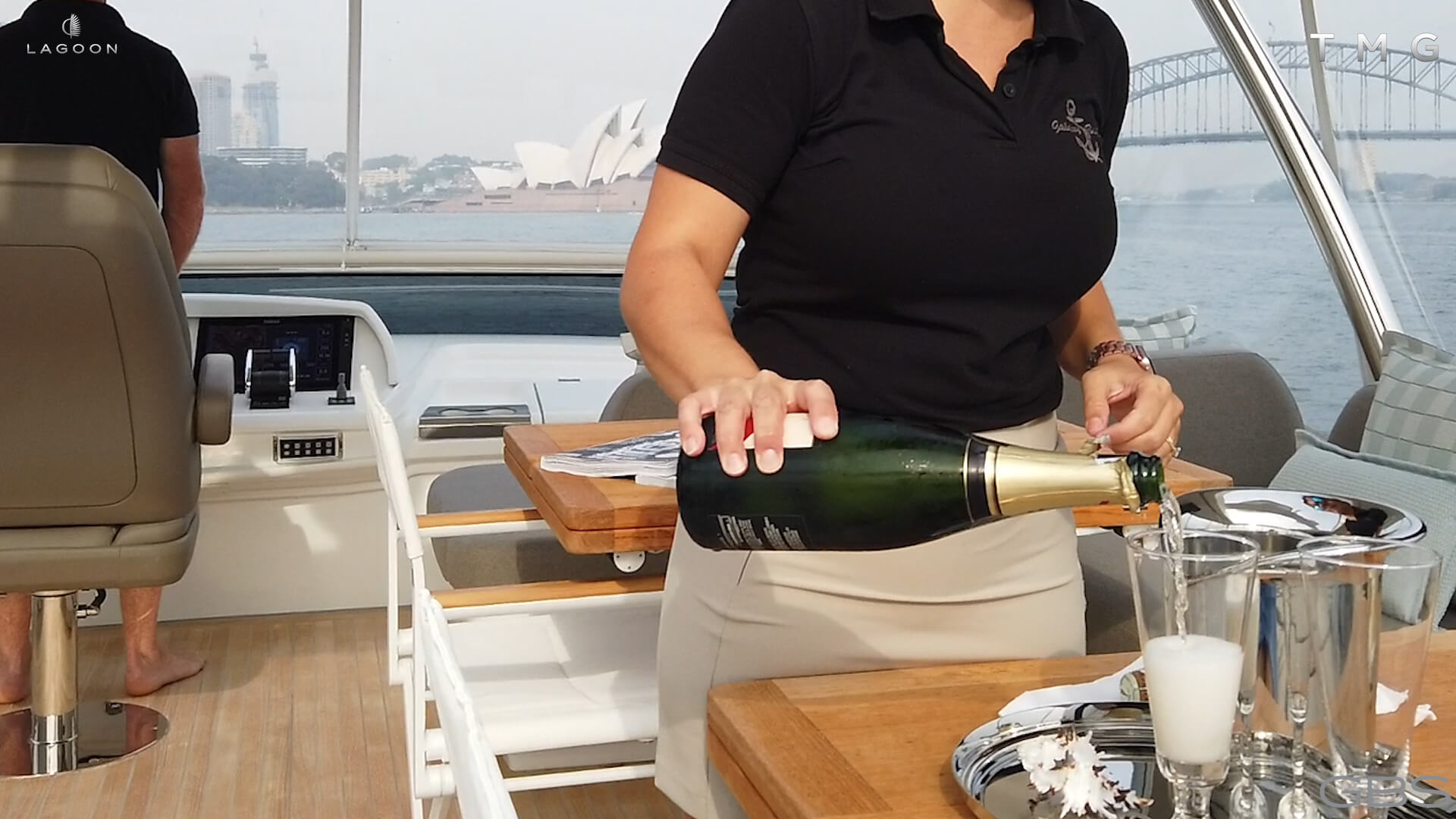 Q3. CAN IT BE HANDLED WITH TWO PEOPLE?
"Yes.
There was a crew of two who managed this vessel previously.
I myself have managed the vessel alone with help from the dock as I entered the berth." – Rowan McMahon
Q4. HOW IS IT DIFFERENT TO THE 630MY?
More;
Volume
Fuel Capacity
Range
Speed
Larger tender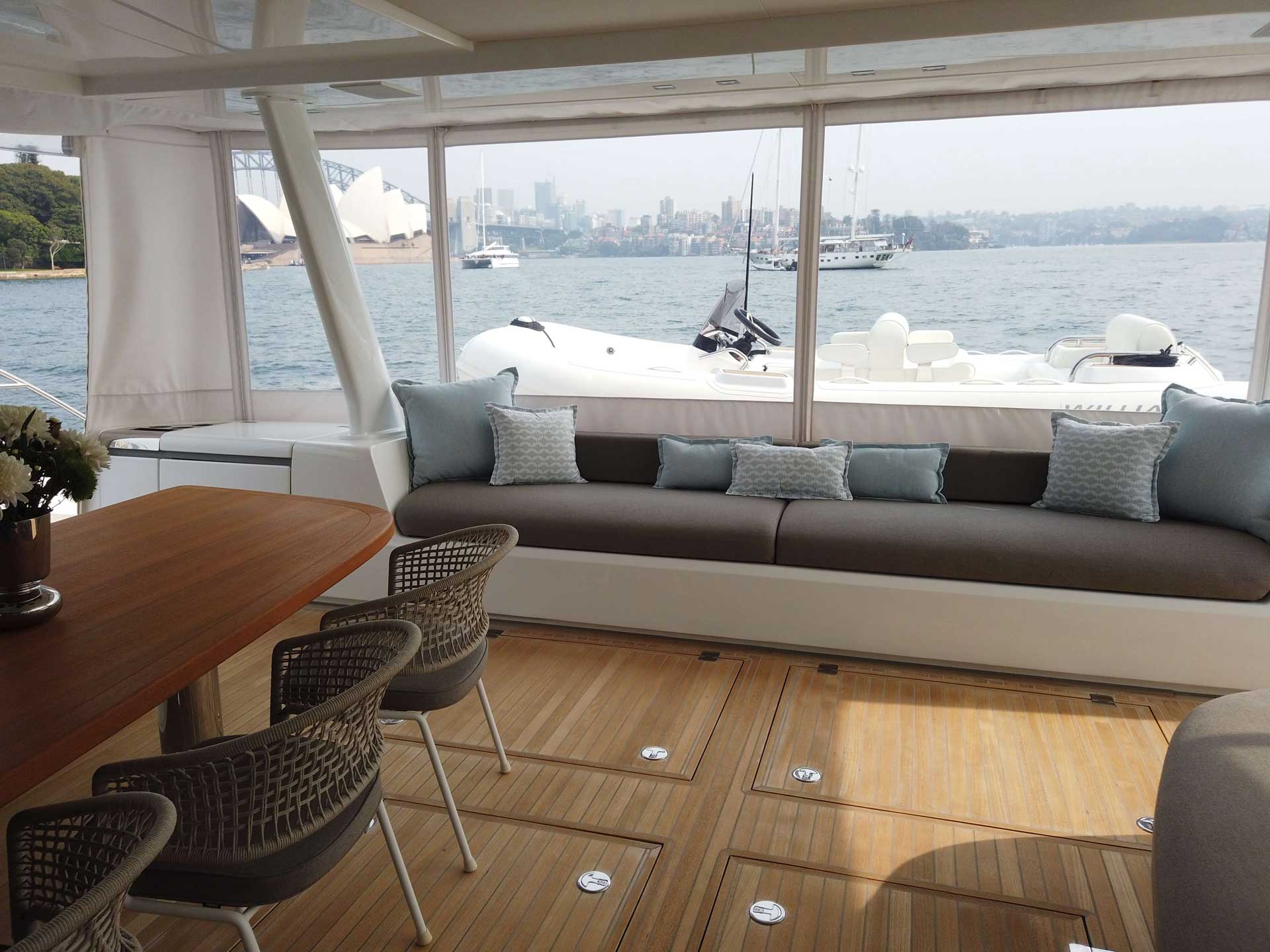 ADDITIONAL QUESTIONS?
TVs IN EVERY ROOM.
DOMESTIC SIZE WASHER/ DRYER INCLUDED.
CLEANING, MAINTENANCE AND SAFETY EQUIPMENT INCLUDED.
WILLIAMS DIESEL JET TENDER INCLUDED.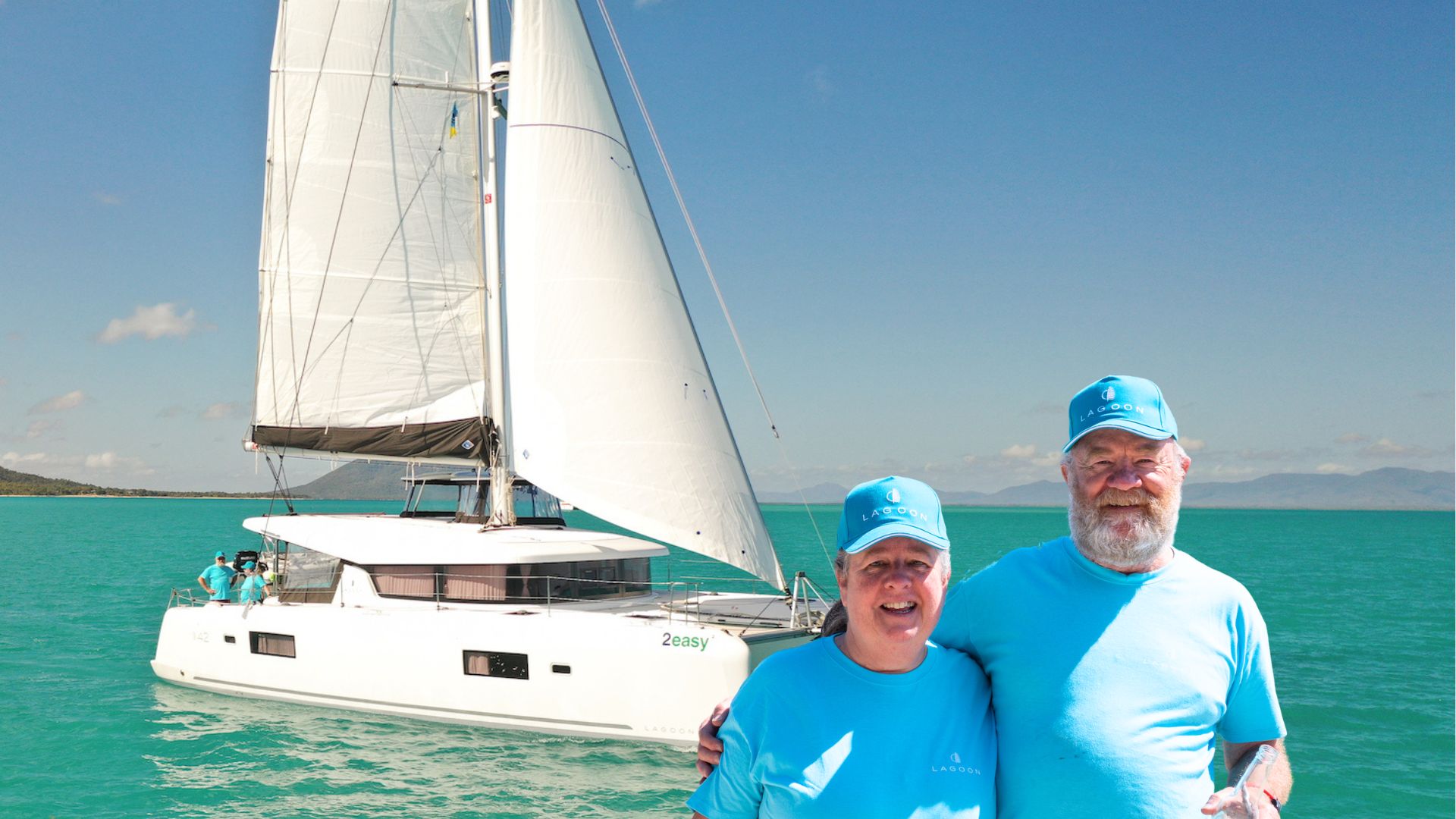 "I first saw the very first Lagoon 42 that came to Australia at the Sydney boat show in 2015. I just felt that it had everything I needed, we purchased the boat through TMG and we've been looked after very well by all the staff. We've really enjoyed the boat the first 5 months" – Ross Smith Lagoon 42.
read more