How to Unfurl the Jib / Genoa
Back to Basics Sailing Tips
Here is how to safely unfurl the jib or genoa in a safe and orderly manner. 
This demonstration was done on the Lagoon 42 and is intended to give you confidence in your catamaran handling ability.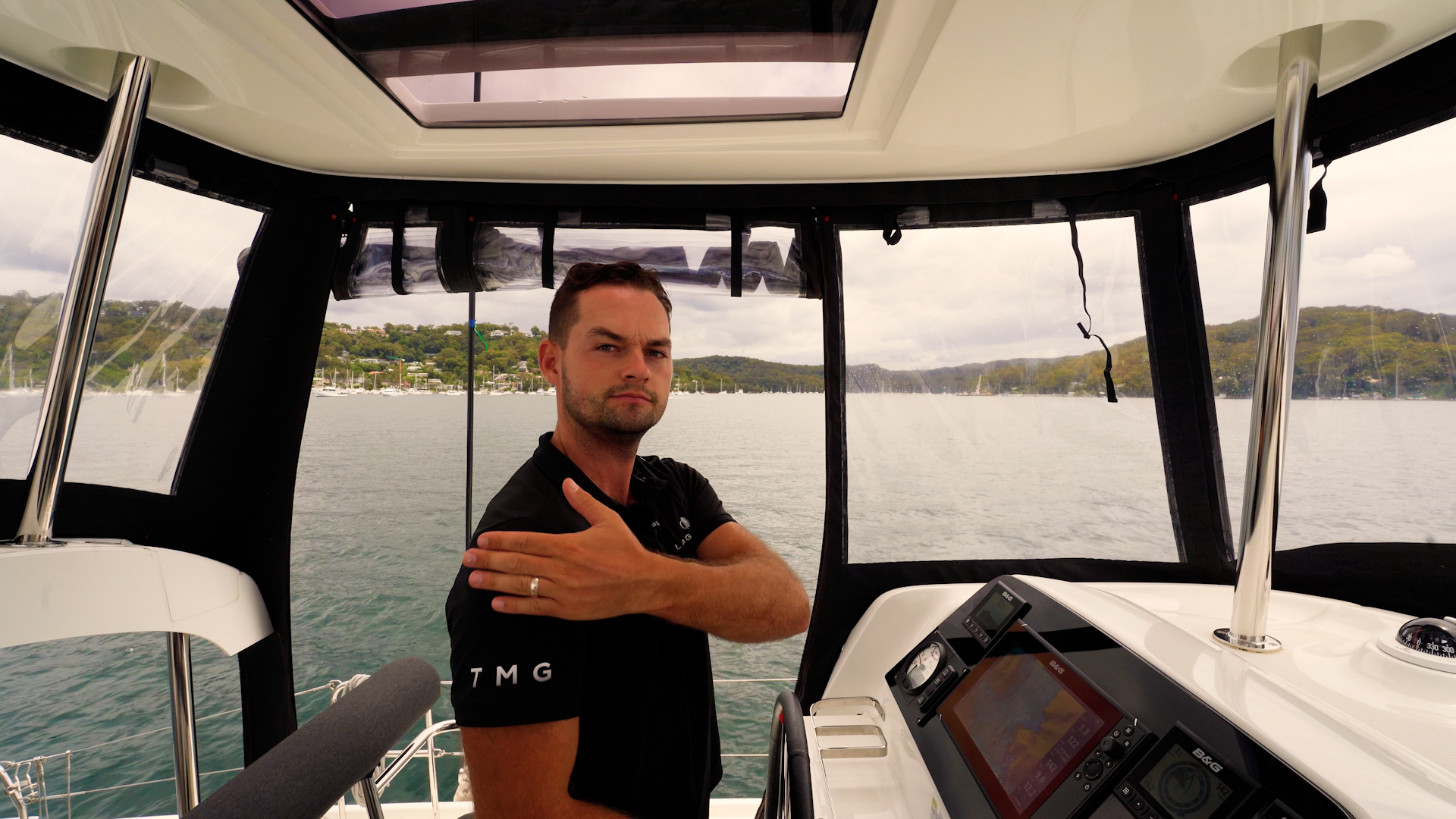 Things to Consider
Your Heading – Unlike hoisting the mainsail, you do not want the boat head-to-wind while unfurling the jib.  This is because it will flap around, which can be quite dangerous or cause damage.
Wind Angle – The best wind angle to unfurl the jib is at about 90 degrees, so it will come nicely and full of wind.  You should be able to feel the wind on your shoulder.
The Furling Line
This varies from boat to boat.
On the Lagoon 42 it's a grey line that runs down the Port side of the boat.
Release the furling line cleat so the line can run freely.
Run the furling line through your hands to eliminate any coils or kinks which can get caught up in the block when you unfurl.
The furling line runs forward to the furling drum at the base of the forestay.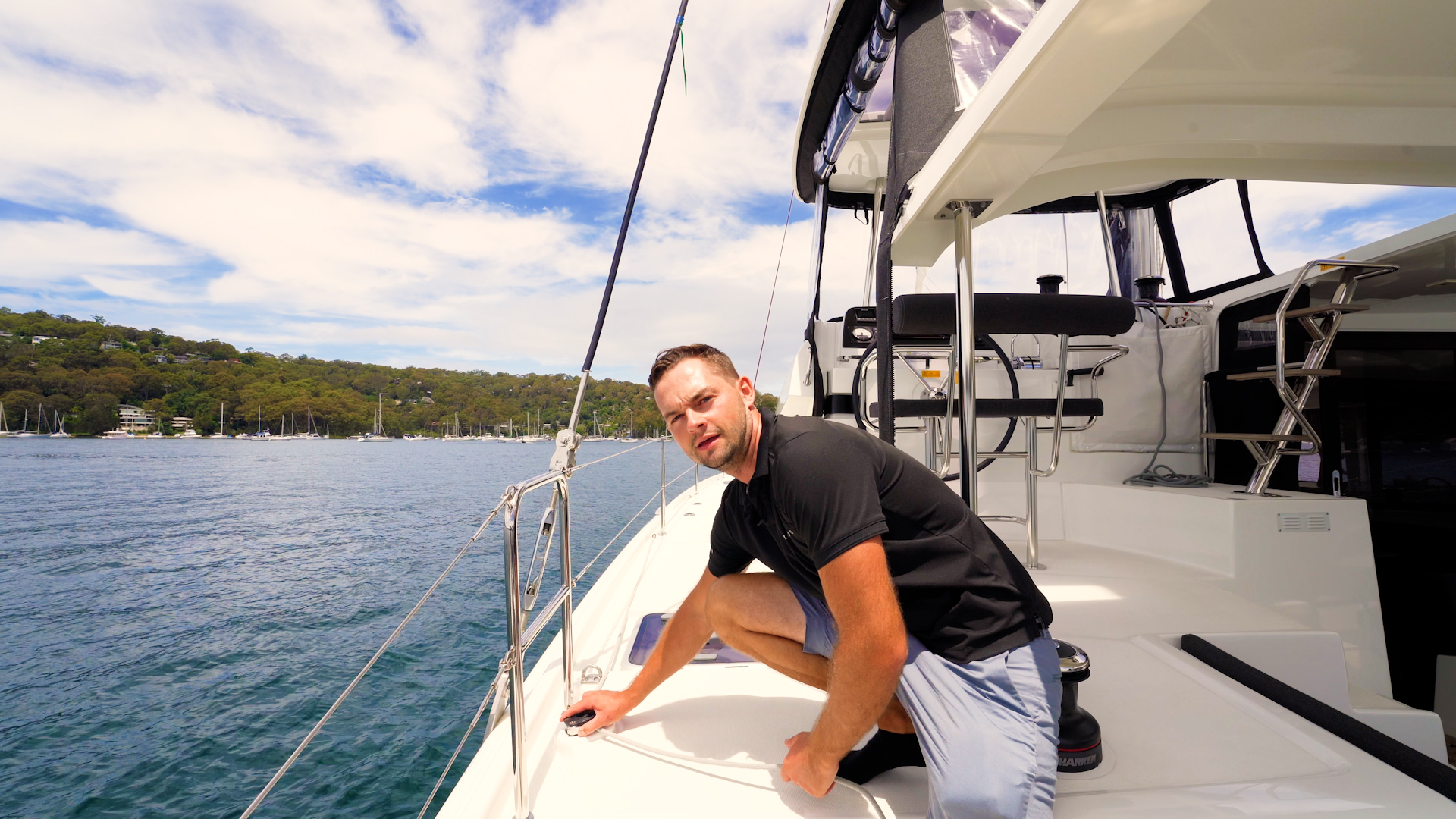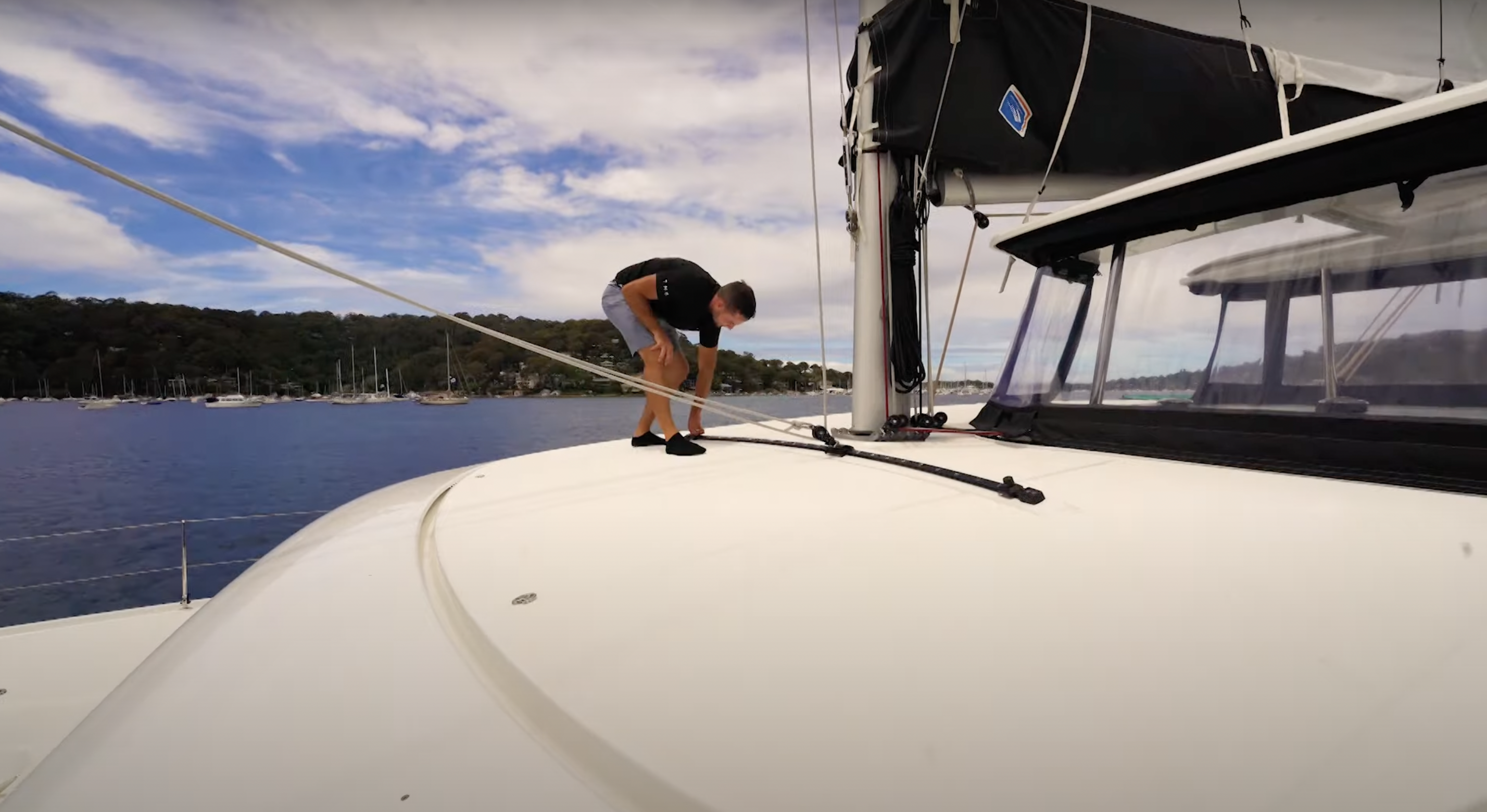 Self Tacking System
The Lagoon 42 has a self tacking system which is very easy to use.
There is a locking mechanism on the track. Undo the locks on the slide so when you tack or jybe, it slides across freely.
Jib / Genoa Sheets
Use the jib sheet to unfurl the sail.
Load 3 – 4 wraps around the winch and pull in any slack.
As you pull on the jib or genoa sheet – by hand or with the winch – you will need to relase the furling line at the same time.
If you have crew onboard, this is a great task to hand to them.  In light conditions they can release the furling line by hand.
In a heavier breeze wrap the furling line around another winch a couple of times, before easing it out by hand.  This will keep things running smoothly and in control.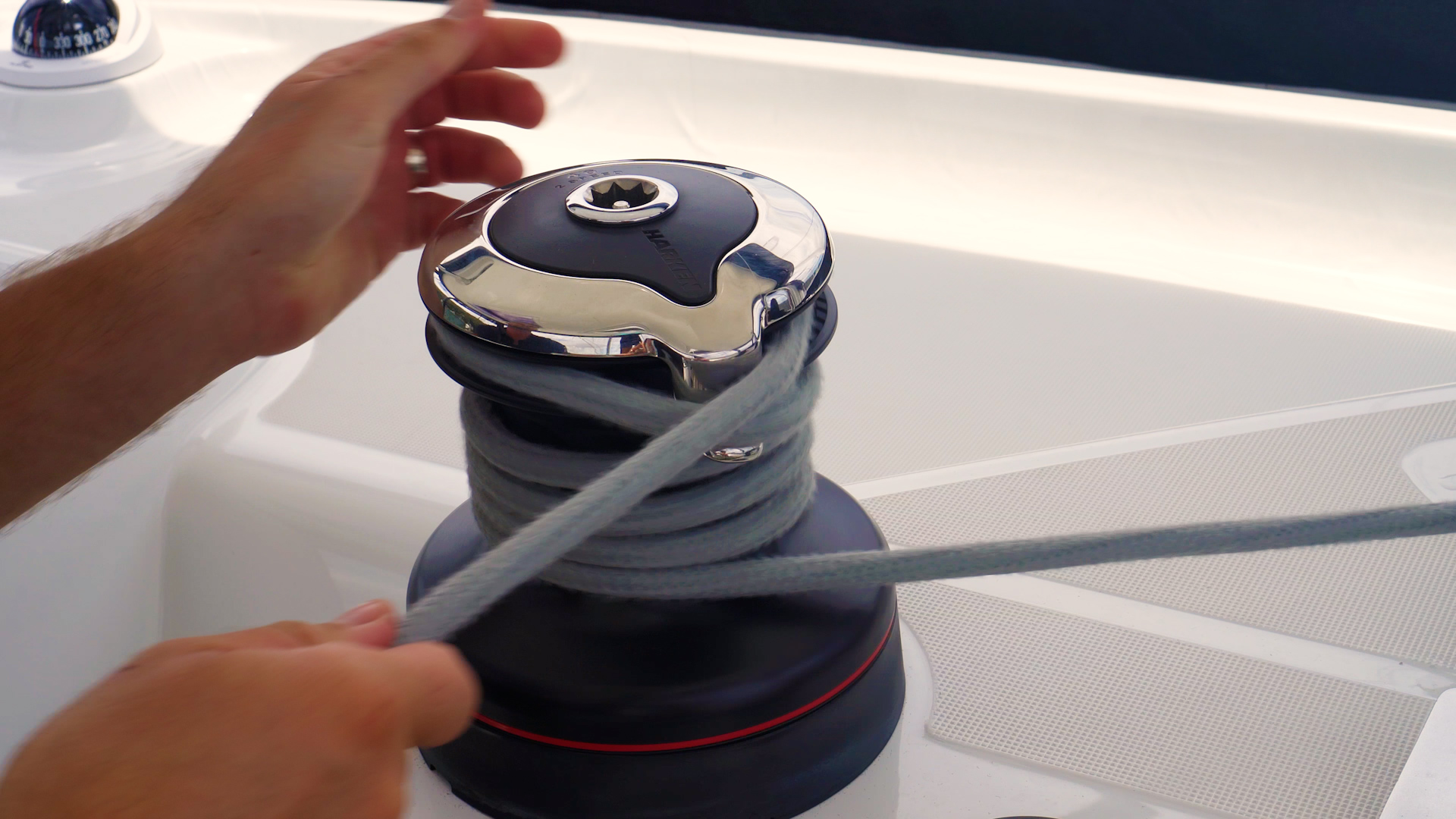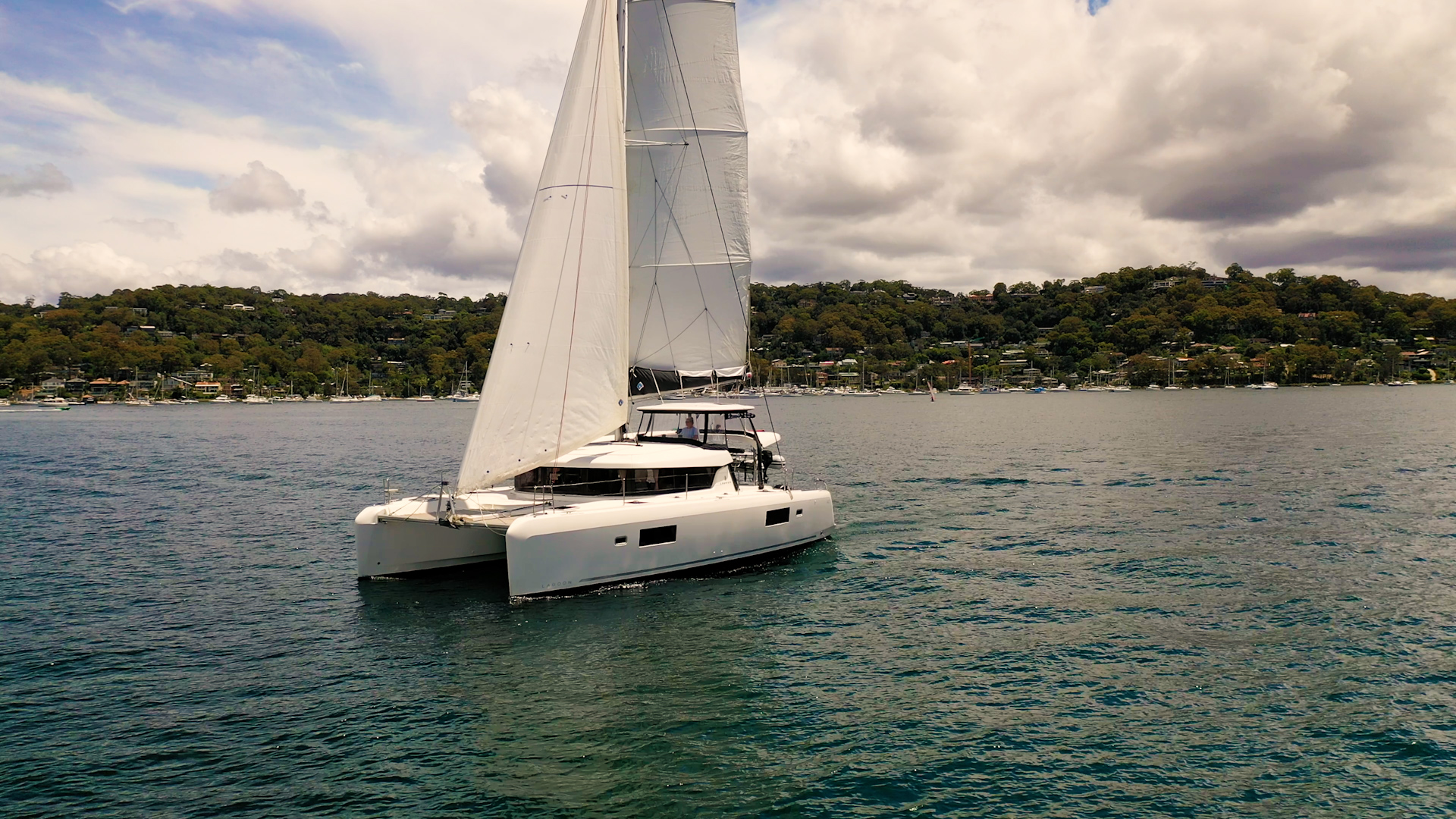 Let's Unfurl!
Pull on jib sheet – or use the electric winch.
Ease out furling line – ensure no knots or kinks appear.
LATEST FROM THE INSPIRE AND LEARN SERIES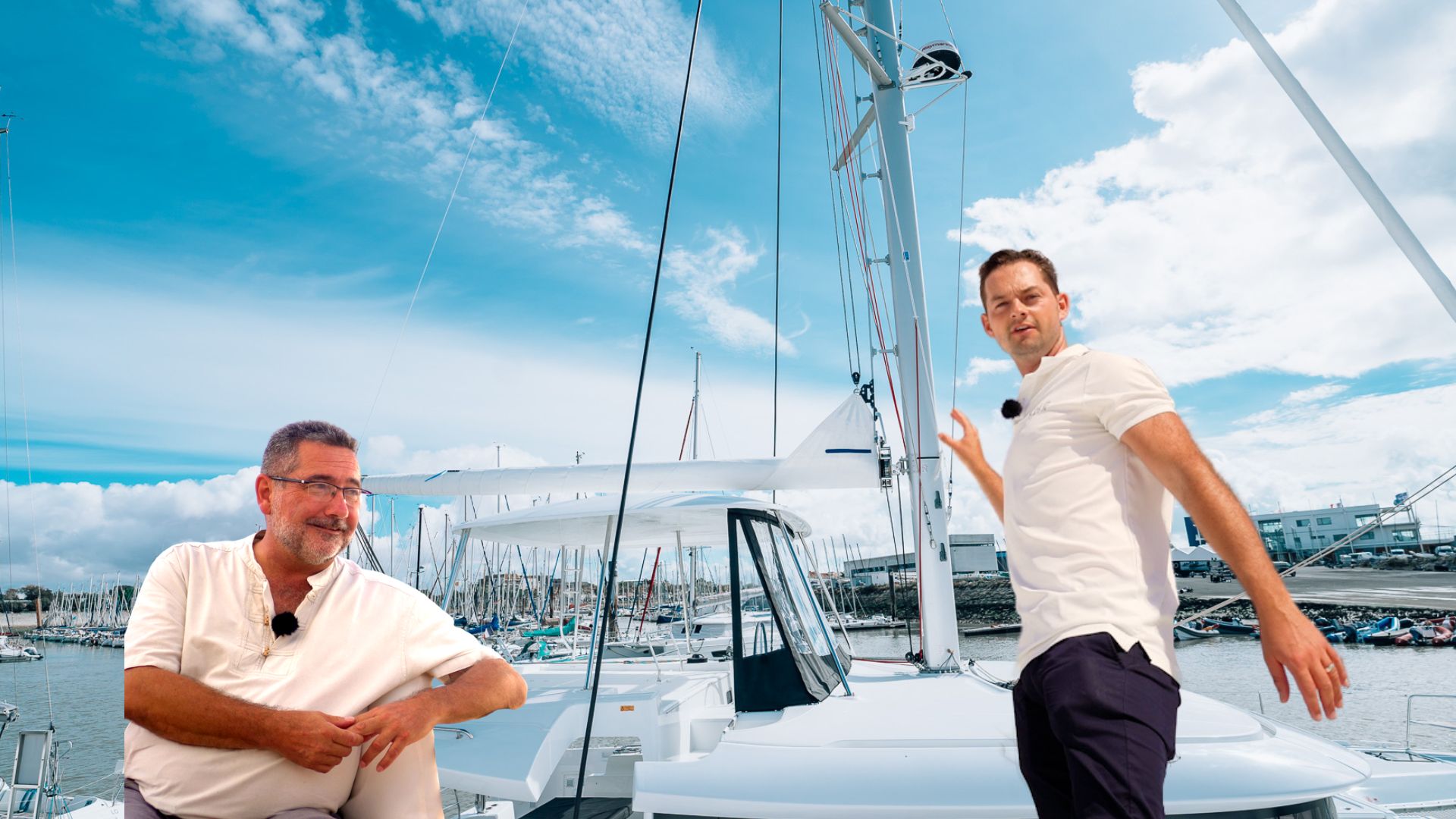 We're excited to introduce you to a groundbreaking development in the world of catamarans – Lagoon Catamarans' new Furling Boom System. This video and blog will delve into the details of this exciting development, featuring an interview with the mastermind behind the project, Bruno Belmont, Lagoon Catamarans' multihull expert, as well as an exclusive first look with Joe Fox from TMG.
read more