Dragonfly design with Steen Olsen
Since 2002, Dragonfly trimarans have been designed by Jens Quorning and Senior Naval Architect and Yacht Designer, Steen Olsen.
Steen Olsen is the sole owner of Olsen Design and has been instrumental in the design of the last four Dragonfly models: Dragonfly 35, Dragonfly 28, Dragonfly 32 and latest the Dragonfly 25.
Steen has more 20 years of experience in the industry, including designing folding propellers, hatches and optimised rig details for Americas Cup participants.
Steen enjoys sailing, and was the multihull winner of the Sea Challenge Fyn 2011, and completed The Silver Rudder 2012, single-handed around Fyn onboard his own Dragonfly 920.
A unqiue design
The Dragonfly 35 is perfect for those wanting to explore offshore trimaran sailing – it offers the best accommodation to performance ratio and is a breeze to sail singlehanded.
Steen explains, "I think it's a beautiful trimaran, and it's got room enough to live on board for weeks if you want to do that. It's a beautiful fast cruising boat for a family and it's very safe."
Dragonfly's design is a combination of strong Danish traditions, and innovative, experimental methods.
A vision and a passion
"With the Dragonfly 35, the vision was to make a beautiful and safe boat for the family.
As Jens Quorning the owner of Quorning boats said once "With a boat of this kind you can have a 3 week holiday in one week". That's how fast it goes!"
The 35 boasts some smart features that deliver on speed, safety and comfort.
"You have low weight overall for the boat, but a huge amount of sail. And you can fold it in with the Swing Wing system so you can have the boat in a single berth, as you would with a monohull."
A revolutionary system
With the revolutionary Swing Wing system, a Dragonfly trimaran can be folded to reduce the beam by more than 50% in less than a minute per side. It is operated from the cockpit and does not require any tools. It's the 'fastest and easiest folding system on the market.'
Steen says, "It is possible, using the Swing Wing system, to lay the trimaran in a narrow berth."
This allows you to take your trimaran to more places than you could traditionally.
"With the Dragonfly 25 and 28, you can tow them on a trailer with your car.  So you can go somewhere nice and quiet, put your boat in the water and have a nice experience.
You're not limited to a marina with a set size berth."
Fast and fun
The fast and fun Dragonfly 35 appeals to a "huge variety of people. But maybe people who are more speed-addicted!" explains Steen. "It can go up to 25 knots plus."
Easy to sail and not too shy on the speed front either, Steen's Dragonfly 25 keeps him happy on the water.
"It is very easy to handle. I participated in a single-handed race around the Danish island of Fyn for 160 miles and it took 17 hours. When I reached the finish line I was ready to go again!"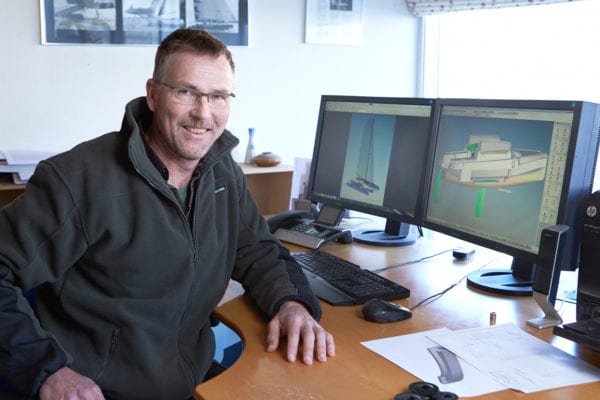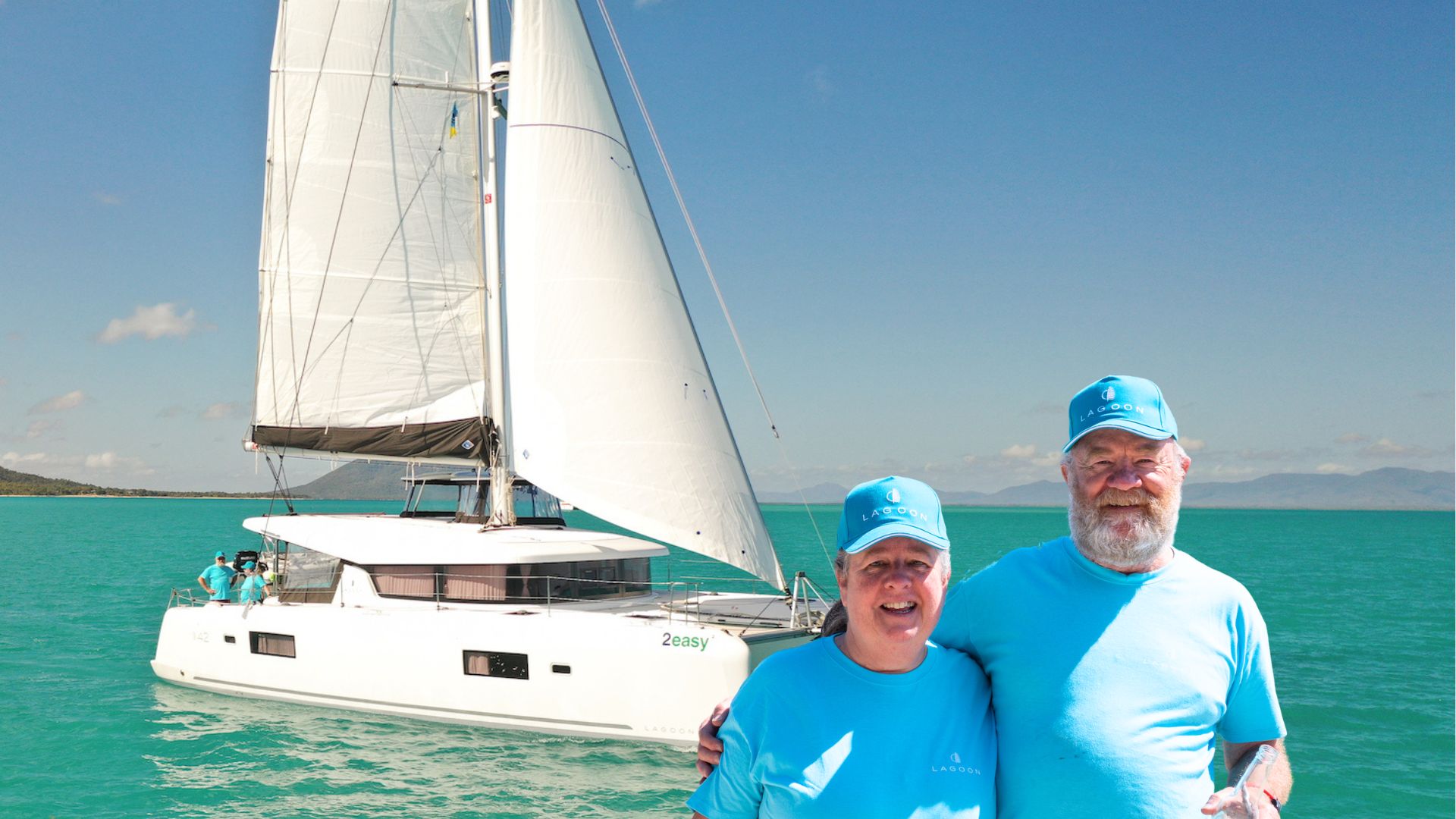 "I first saw the very first Lagoon 42 that came to Australia at the Sydney boat show in 2015. I just felt that it had everything I needed, we purchased the boat through TMG and we've been looked after very well by all the staff. We've really enjoyed the boat the first 5 months" – Ross Smith Lagoon 42.
read more