Dragonfly 35 Customer Testimonial – Chris
Our amazing Aussie Dragonfly owner Chris tells us why he decided to purchase a Dragonfly Trimaran, what he loves about the boat and some of his favourite experiences with it so far. Chris is the proud owner of the beautiful Saphira, a Dragonfly 35.
What inspired you to purchase a Dragonfly
I have been sailing monohulls for many years, but found that modern performance cruiser designs provide limited active sailing experience. The Dragonfly Trimarans are very forgiving boats and it does not take much to get them going at monohull speed. But to really make use of their speed potential you have a vast amount of options. This makes Dragonfly sailing a very entertaining and satisfying experience. I had been looking at many different trimaran brands and found the Dragonfly trimarans to stand out due to their exceptional built quality and very clever design. The folding mechanism is extremely solid and allows for long-term berthing when folded. A Dragonfly covers both worlds, cruising and racing.
How have you found the sailing and manoeuvring the boat?
Switching from a monohull to a trimaran was not a problem at all. Initially, I was a bit concerned as my Dragonfly 35 did not come with a bow thruster. But after a bit of practicing, she turned out to be very manoeuvrable. Basic sailing on a trimaran is not any different from a monohull, but then offers many more options for tweaking, without the hassle of a spinnaker pole. In low wind conditions, when most monohulls have to motor, a Dragonfly is still sailing, mostly at true wind speed. In moderate wind conditions, sailing a Dragonfly is very relaxing with limited heeling, still faster than most monohulls. In high wind conditions, a Dragonfly turns into a racer. With just a couple of months of experience, I have already reached up to 21 knots in 25 knots of wind using the Gennaker. Sailing at 15-17 knots is very exciting, but still feels completely safe.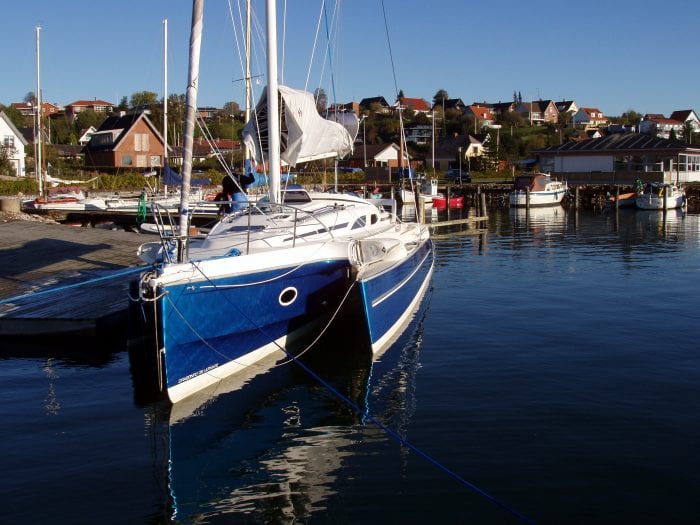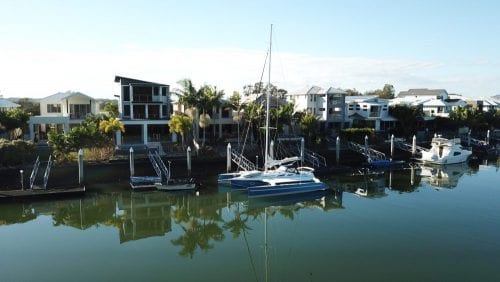 What adventures do you have planned/ undertaken
We will be heading north to Whitsundays next winter and plan to follow the Sydney-to-Hobart race fleet next summer. The Dragonfly is quite comfortable and feels very safe when going offshore in a big swell. Considering her water length, I was surprised that she can handle bigger waves without too much pitching.
What is your favourite sail?
I have a Code 0 and a large Gennaker on my 35. They are both excellent sails, but for sure the Gennaker provides the most exciting sailing experience. I single-handed the Gennaker in 25knots and more without much hassle. Falling off and shadowing the Gennaker behind the mainsail makes it very easy to get the Gennaker in and out of the sock.
A Dragonfly comes with excellent white sails and points very well upwind. I can go up to 28 degrees to apparent wind without losing much speed potential. Reefing the jib in strong winds mostly preserves the shape and she still goes 10 knots and more.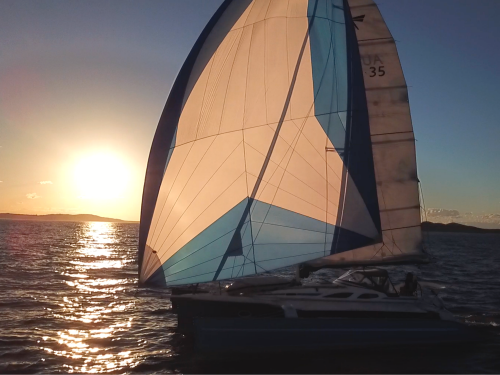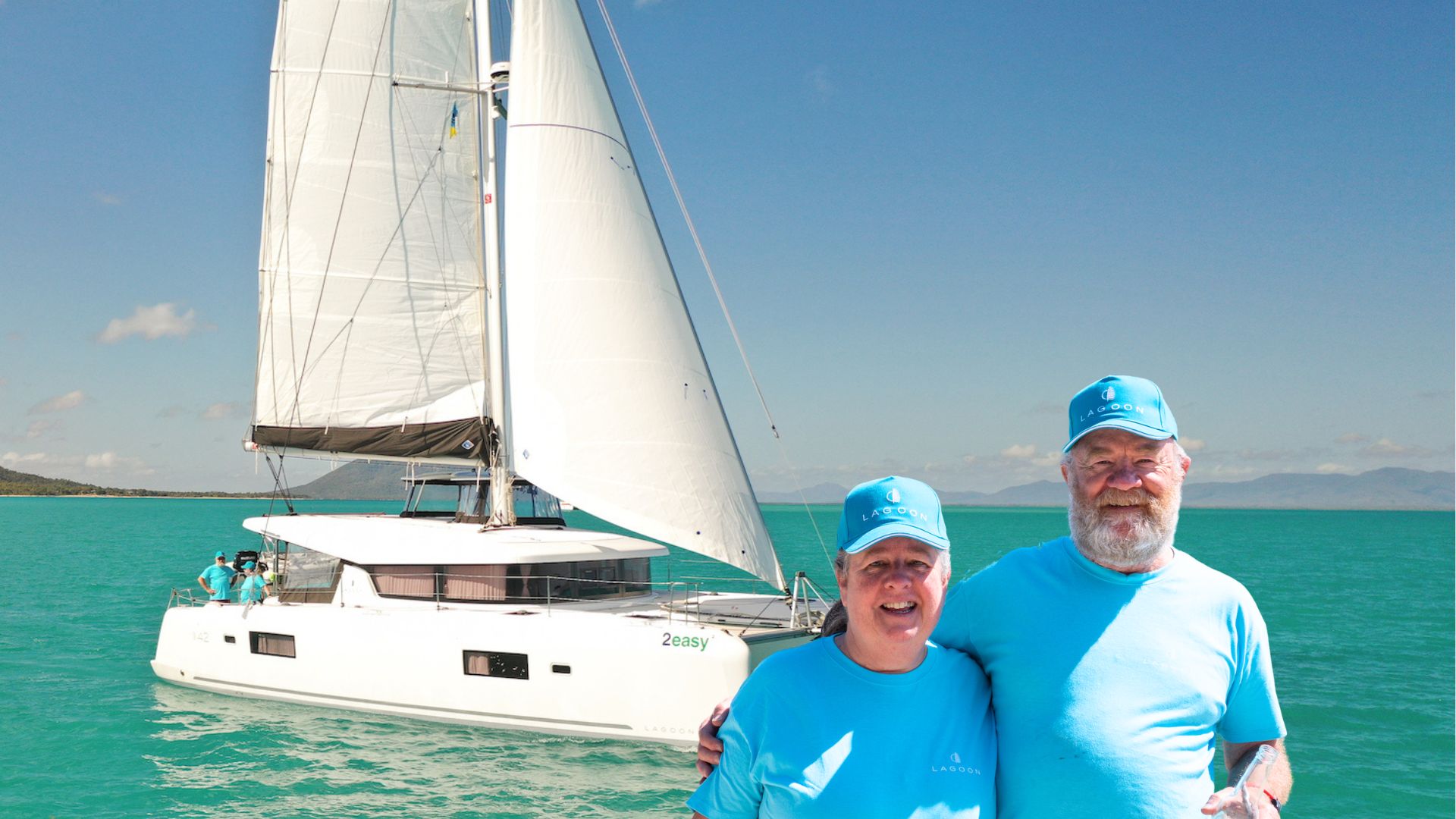 "I first saw the very first Lagoon 42 that came to Australia at the Sydney boat show in 2015. I just felt that it had everything I needed, we purchased the boat through TMG and we've been looked after very well by all the staff. We've really enjoyed the boat the first 5 months" – Ross Smith Lagoon 42.
read more