WHEN: 22–26 March 2023
WHERE: Jellicoe Harbour, Auckland
WHAT: View the PRESTIGE 420F, 460S and 520F with the TMG Yachts team.
Your first opportunity to see PRESTIGE Yachts with TMG. Join us at the Auckland boat show at Jellicoe Harbour, where you'll have the opportunity to see the latest models from PRESTIGE Yachts, including the 420F, 460S, and 520F.
If you're a boating enthusiast or interested in PRESTIGE Yachts, you won't want to miss the chance to see these beautiful vessels up close and personal, and for Aussies, a quick trip across to Auckland is going to be your best opportunity to see these vessels in 2023.
Can't come in person? Not a problem, our TMG team will be on the ground and ready to take you on a virtual tour of any of the displayed vessels. 
PRESTIGE Yachts is known for its sleek, modern designs and high-quality craftsmanship, and the 420F, 460S, and 520F are no exception. From the spacious decks to the luxurious cabins, these boats are designed to provide the ultimate in comfort and functionality. Whether you're planning to cruise locally or take delivery in the Med, these boats are sure to impress.
But the Auckland boat show isn't just about the boats. Jellicoe Harbour is a picturesque setting that's perfect for exploring, whether you're walking along the waterfront, enjoying a meal at one of the many restaurants, or simply taking in the beautiful views. And with so many exhibitors at the boat show, you'll have plenty of opportunities to connect with other boating enthusiasts and industry professionals.
One of the best things about attending a boat show is the chance to learn about the latest trends and technologies in the boating industry. And with so many experts on hand, you'll have the opportunity to ask questions and get advice on everything from maintenance to navigation.
The Auckland boat show at Jellicoe Harbour is a must-attend event for anyone who loves boating, luxury, and adventure. With the opportunity to see the latest models from PRESTIGE Yachts and connect with the TMG Yachts team. Book your trip today and get in touch with TMG Yachts to book your 1 on 1 tour.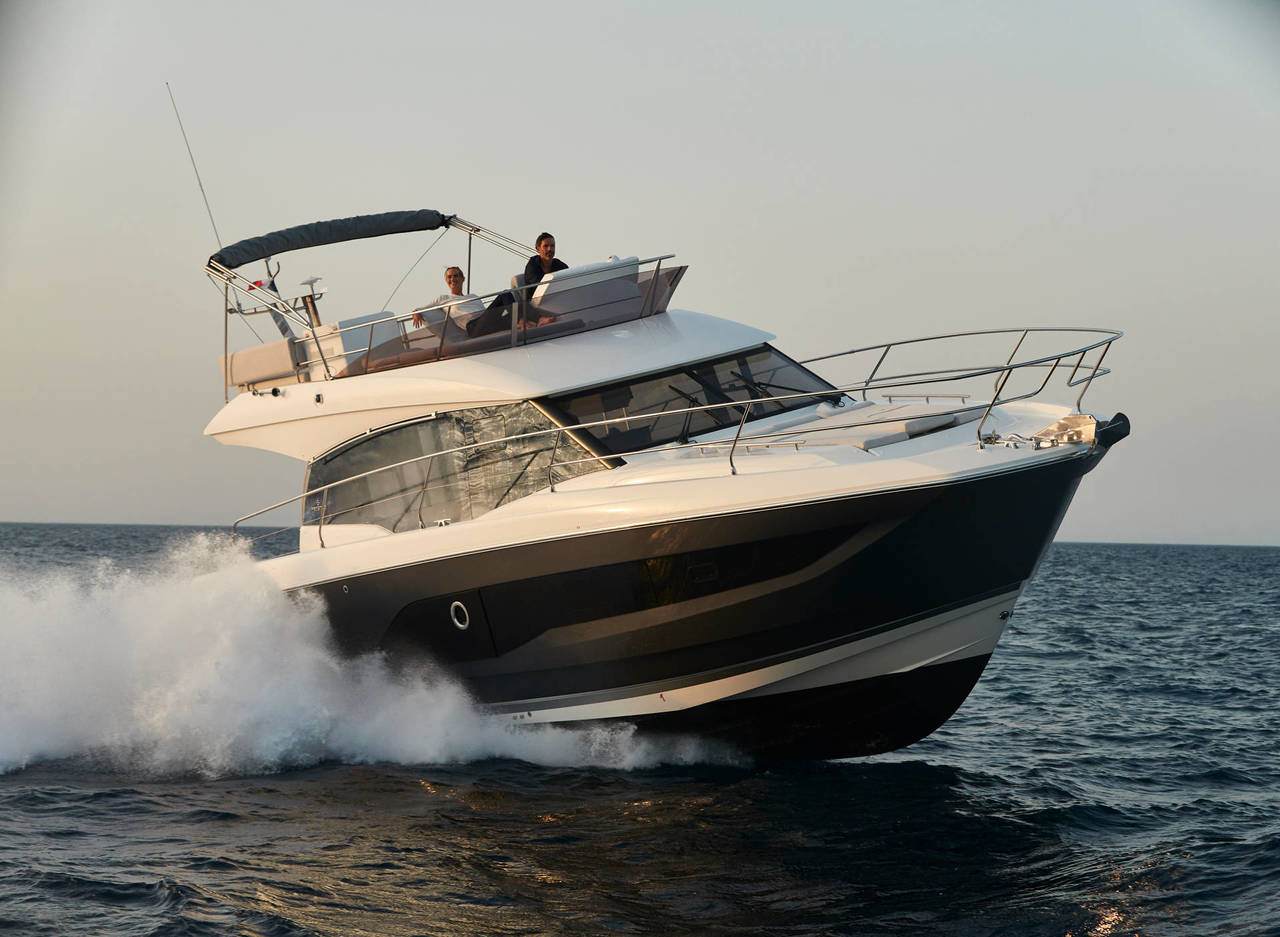 The crisp lines and sculptured surfaces of the Prestige 420 Fly are easy on the eyes, a timeless yet modern work of art from Garroni Design that lives as great as it looks. The hull and running surface from Prestige Engineering delivers efficient, powerful performance underway with a low center of gravity for optimal stability and a dynamic underbody that excels across a wide band of wind and water conditions.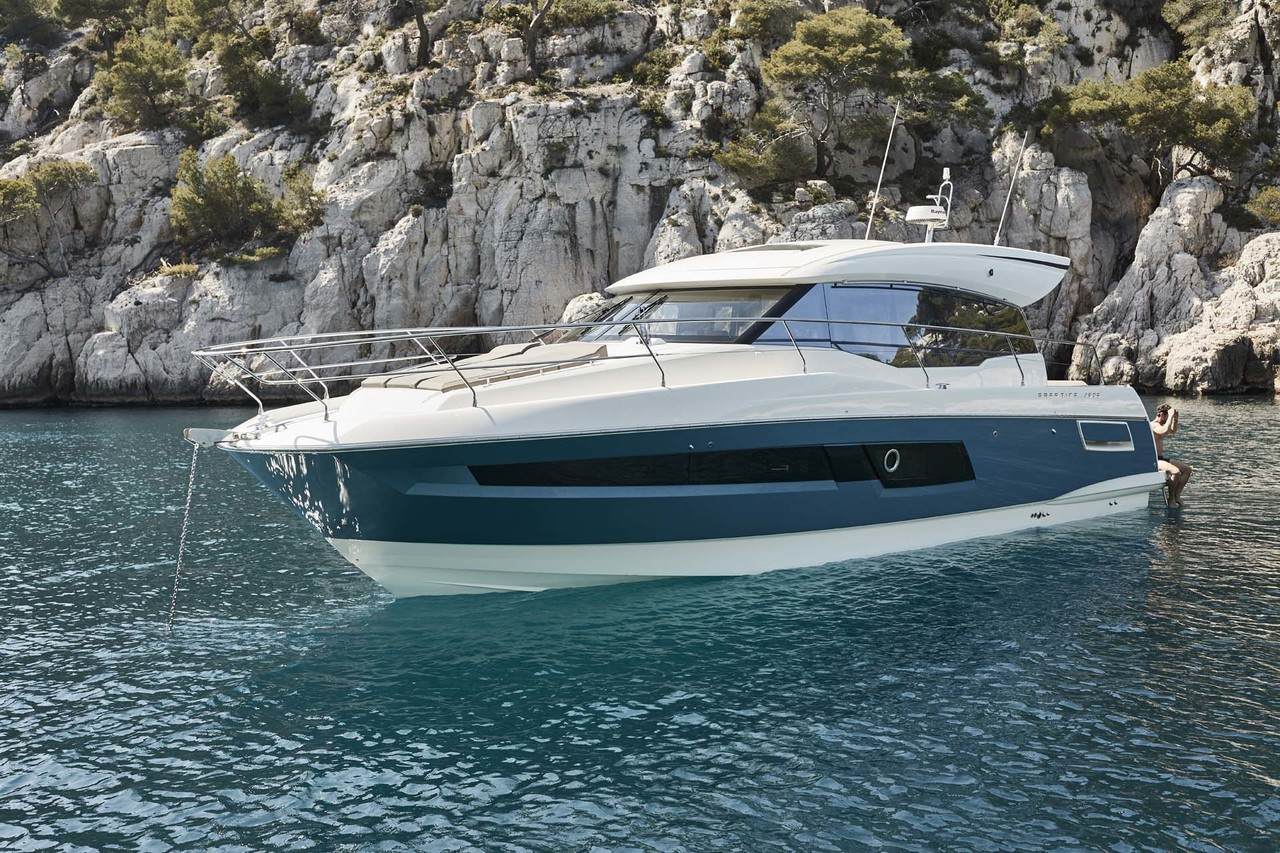 With its sleek profile and innovative design, this remarkably sporty and luxurious sport cruiser boasts all the innovations of the PRESTIGE brand, including spacious living zones and a large opening sunroof.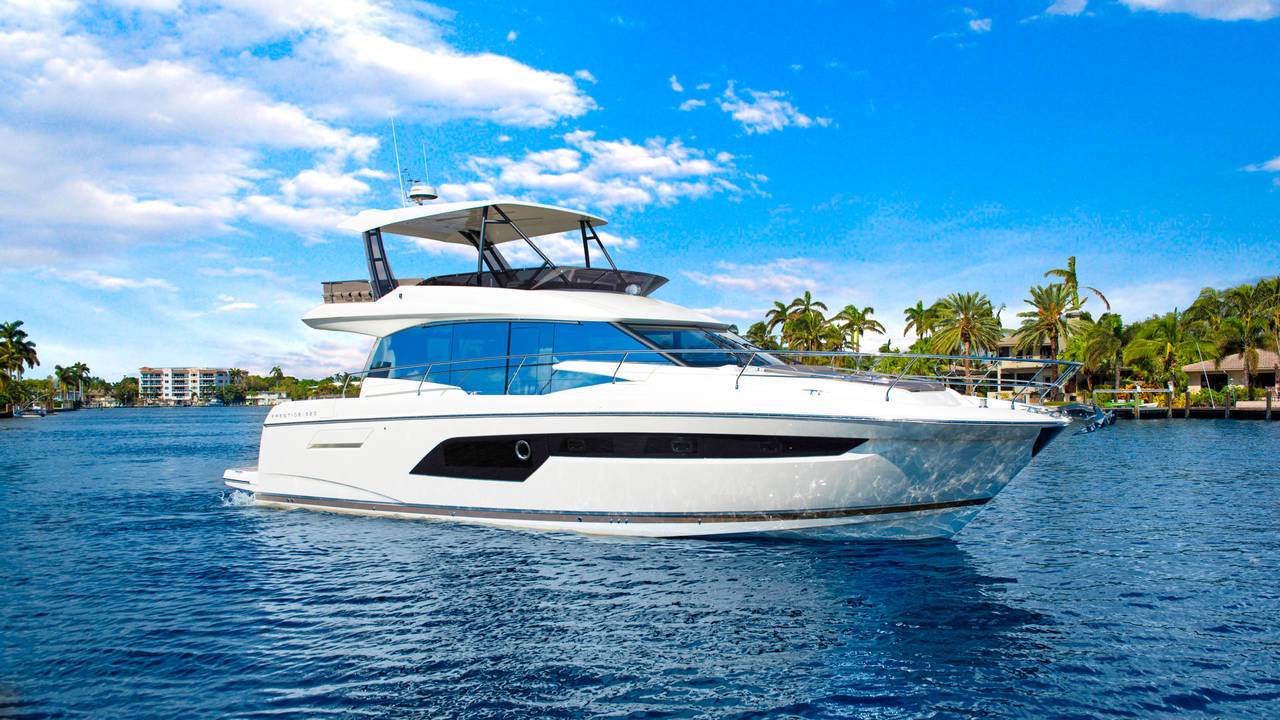 The PRESTIGE 520 Flybridge affords you and your guests easy, elegant and comfortable cruising, combining all the elements of a much larger yacht in a 52 footer that is easy to handle.
She boasts an extra-large hardtop flybridge, superior sailing performance and three-stateroom layout.
Tell us what model you're interested in, and a member of our expert team will contact you shortly.